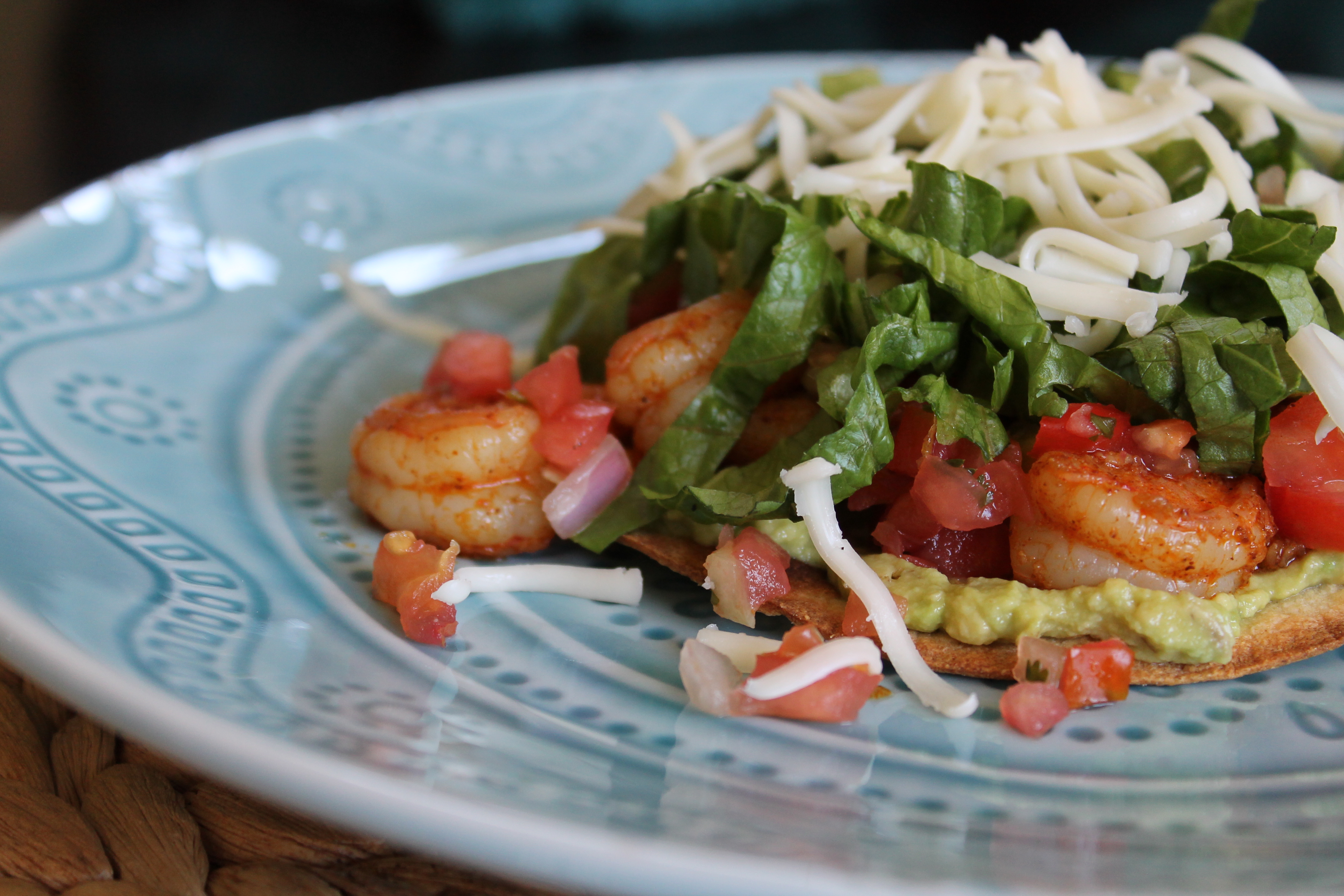 This is just the kind of quick meal I love to throw together when I've been having a busy day and I want to get dinner on the table without a lot of fuss.
A tostada is kind of like a taco salad that you pick up and eat with your hands. It can be gloriously messy, but let's just call that an eating experience, okay? I love the spiced shrimp with a kick of lime. I love the mountain of veggies and cheese piled on top.
Bring a napkin and a fork, and dig in.
This is just one of my favorite ways to use homemade taco seasoning.
Shrimp are super easy and quick to cook, but if you have not purchased pre-peeled shrimp, then prepare to stand at the sink for 10 minutes with shrimpy hands. (And you may need to do this anyway, depending on how your grocery store prepares peeled and deveined shrimp, because this is definitely the kind of meal where you do not want shrimp tails still attached!)
I recommend using smaller shrimp, because they will be a lot easier to eat on the tostada. Mine were 51–60 count, and that seemed about right!
When your shrimp are ready, get ready to start cooking! Heat 1 tbsp. taco seasoning with olive oil and water, stirring to combine. Toss in the shrimp and add a squirt of lime juice.
Shrimp do cook quickly, about 4–6 minutes total, depending on how big they were. I let mine cook about 3 minutes on the first side, then I turned them over and cooked only another minute more.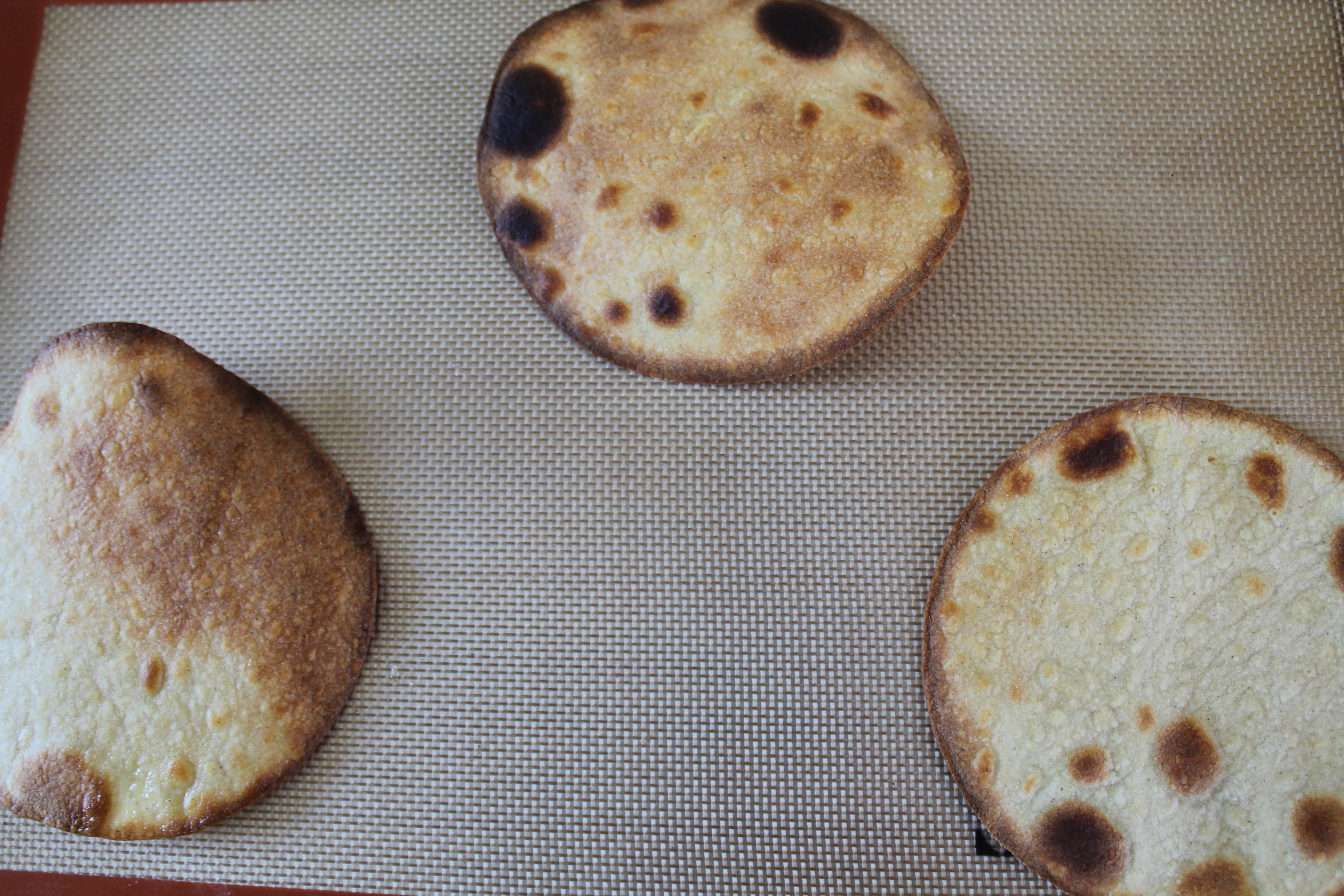 While the shrimp are cooking, brush your corn tortillas with a tiny amount of olive oil and sprinkle lightly with coarse sea salt. Toast them in the oven under the broiler until they are crispy and slightly puffed. For me, this took about 2 minutes, and they browned beautifully, so keep a close eye on them!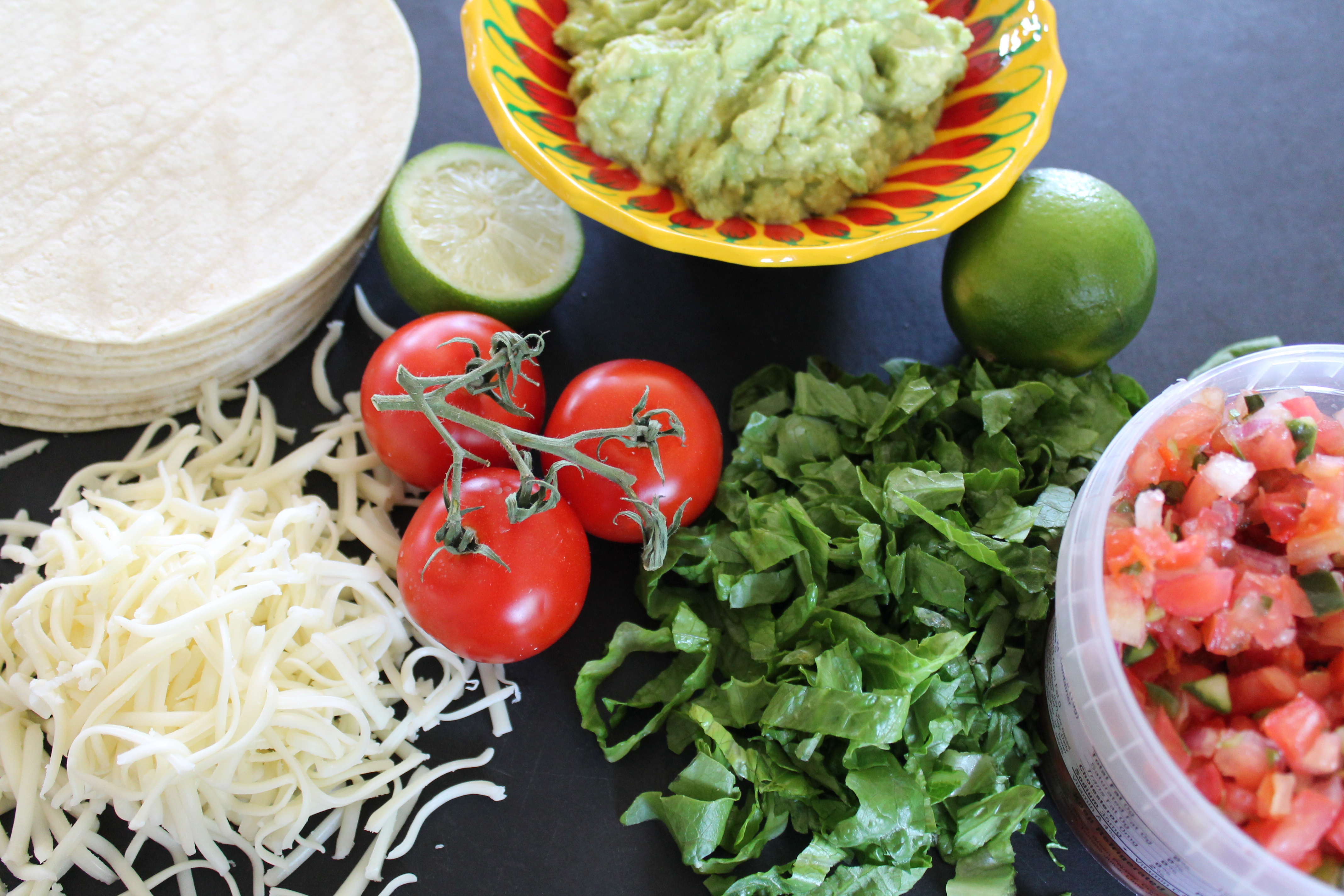 Set out whatever toppings you'd like. I went for pico de gallo, sour cream, guacamole, shredded monterey, and shredded lettuce. And don't miss the extra squirt of lime juice! Delicious.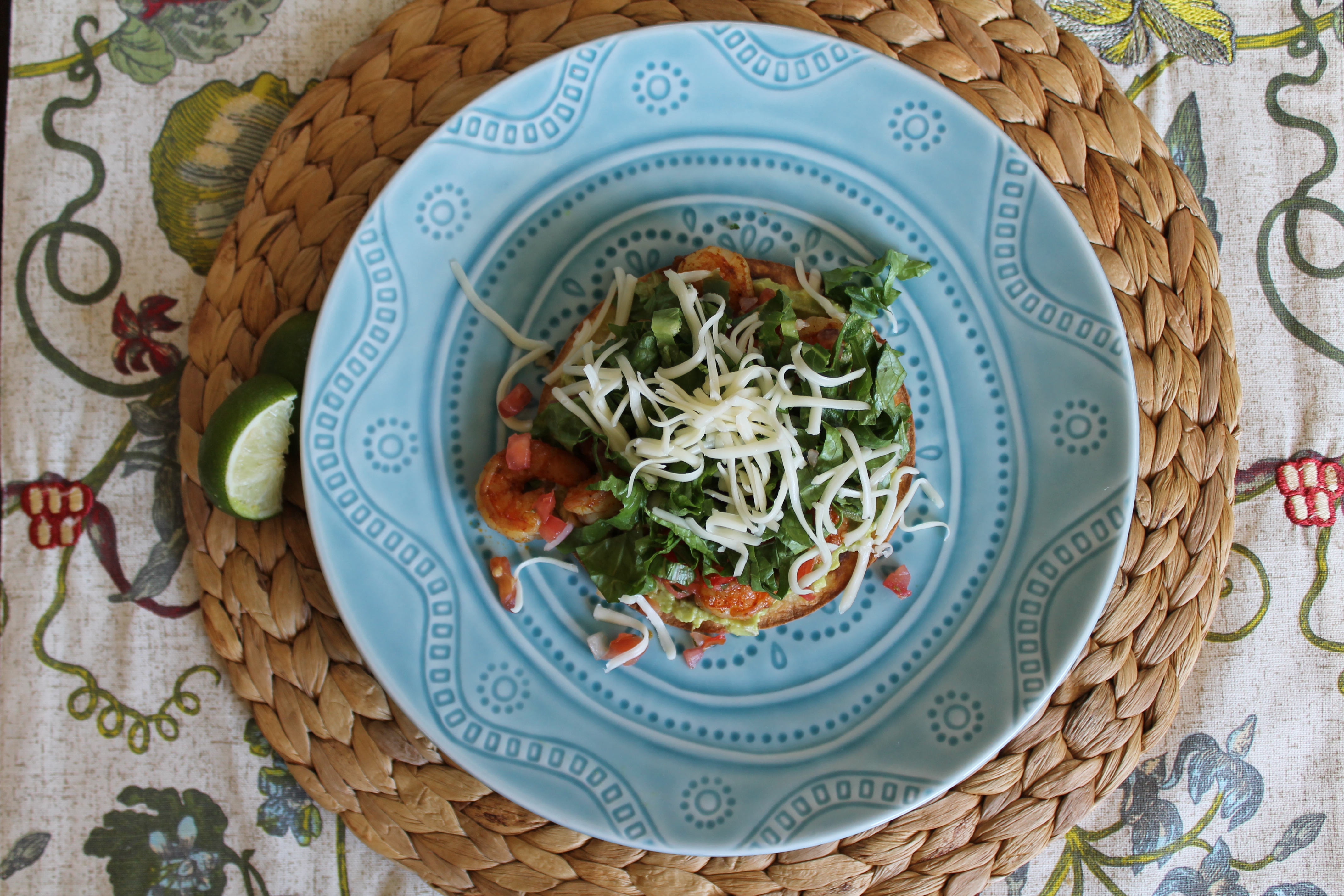 Let's think of this as a taco bar. Each person can assemble their own tostada as desired! I recommend not overloading it, even though that is very tempting…the taller your tostada, the harder it will be to eat.
And, just for argument's sake, let's say you are wary of tostadas and don't want half of your food to be dripping down your hands and covering your placemats. You can use hardshell corn tortillas instead!
Shrimp Tostadas
a Melissa original
serves 3–4
Ingredients:
2 tbsp. olive oil, plus extra
2 tbsp. water
1 tbsp. homemade taco seasoning
1 lb. 51-60ct. shrimp, peeled and deveined, tails removed
juice of 1 lime, plus extra limes for serving
4–6 6″ corn tortillas
guacamole
pico de gallo
shredded lettuce
chopped fresh cilantro
shredded white cheese, such as monterey jack
Directions:
Heat the oil, water, and taco seasoning in a large pan over medium heat. When hot, add in the shrimp. Cook for 2–3 minutes and then flip over and cook another 2 minutes. The shrimp should be just opaque in the center but still tender. Immediately remove from the heat and drizzle with lime juice.
Meanwhile, brush the corn tortillas with a little extra olive oil and sprinkle lightly with sea salt. Place in the broiler for 2–4 minutes, checking regularly, until crisp and beginning to brown. Turn over and broil an extra minute if necessary to achieve a firm, crisp texture.
Assemble the tostadas, layering the crunchy tortillas with guacamole, spiced shrimp, pico de gallo or other salsa, greens, and cheese.
Serve immediately.
Enjoy!