I don't know about you, but I can be grumpy all day if my morning starts off wrong. When my kids are demanding cookies (yes, cookies) the second their feet hit the floor, and the dishes from last night are still on the counter, sometimes I just want to surrender. At 7:00am.
It really helps to have a quick breakfast ready to go. That's one less decision to make. And if I'm serving instant oats, I don't even get any extra dishes dirty!
Okay, I know. Oatmeal is not a sexy breakfast. It looks lumpy and boring.
But…it's soul-warming. And good for you!
I have been on a real big-batch kick. I believe this saves me time and money. And also, bonus, sometimes it produces less packaging waste, which is actually the original reason I started making my own instant oatmeal. I just got tired of spending $6.00 every week on individual packets of oatmeal. (Not to mention, I felt a little concerned about how much my children loved the sugar dinosaurs.)
When my then 2-year-old started asking for a second packet of oatmeal each morning, I knew it was time to try making my own, and I have never looked back!
This is seriously such an easy recipe. It is totally customizable, depending on your preferences and what you have on hand. My version has oat bran for more fiber and coconut sugar for less of a blood-sugar spike.
All you need to do to make your own instant oatmeal is a bit of measuring, and a bit of blending. Turns out, the reason instant oatmeal is so nice and thick is that half of the oats are ground up!
Measure 3 cups of plain instant (a.k.a., quick-cooking) oats into a gallon-size Ziploc bag, or any container you can seal tightly and shake. You can use gluten-free oats if you are a celiac!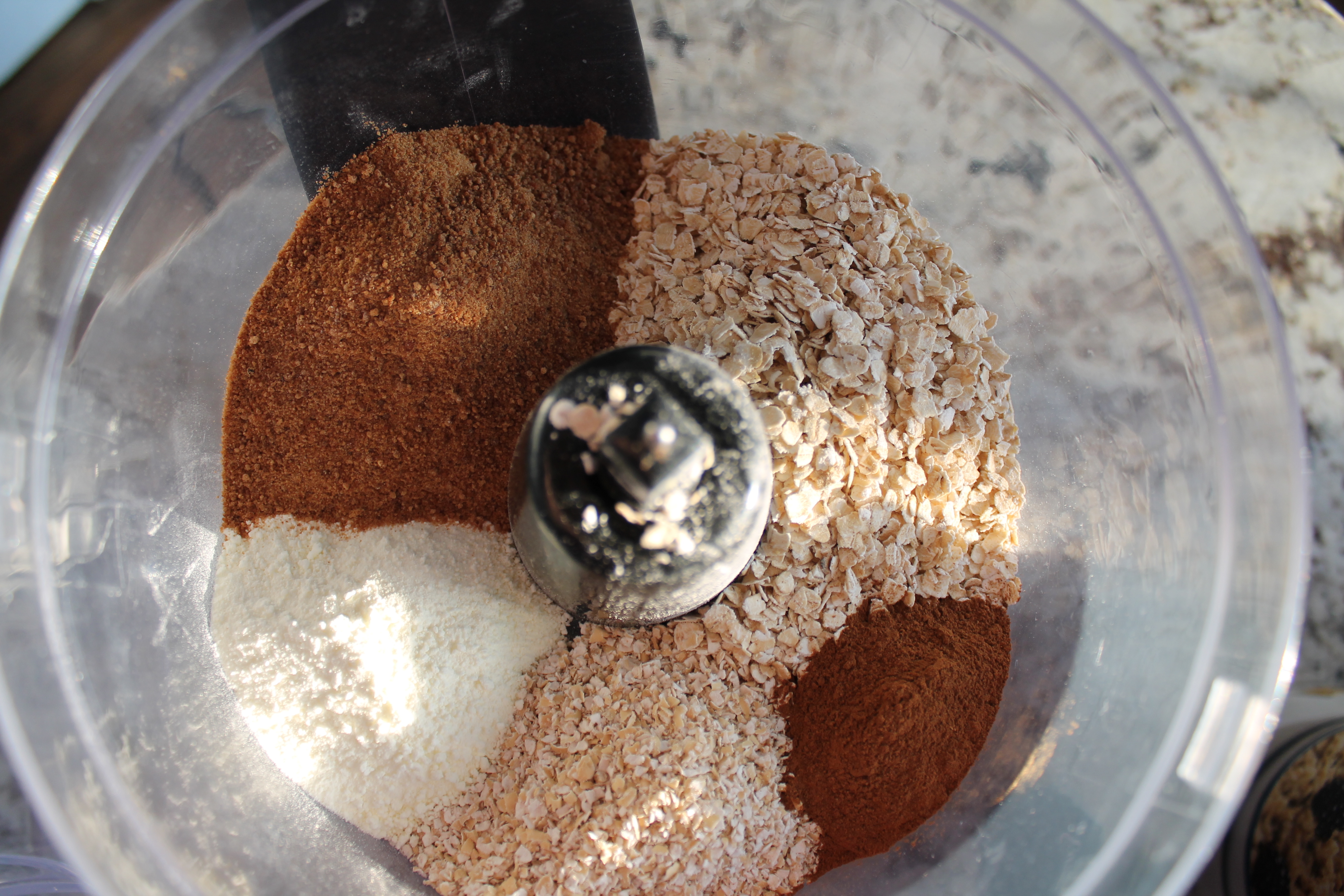 Then, in a food processor, combine the remaining 1½ cups instant oats with the oat bran, coconut sugar, milk powder, salt, and spices. Process until finely ground. If you want to go even simpler, you can nix the oat bran and use an equal amount of instant oats. And, of course, brown sugar works as well as coconut sugar if you aren't concerned about your refined sugar intake.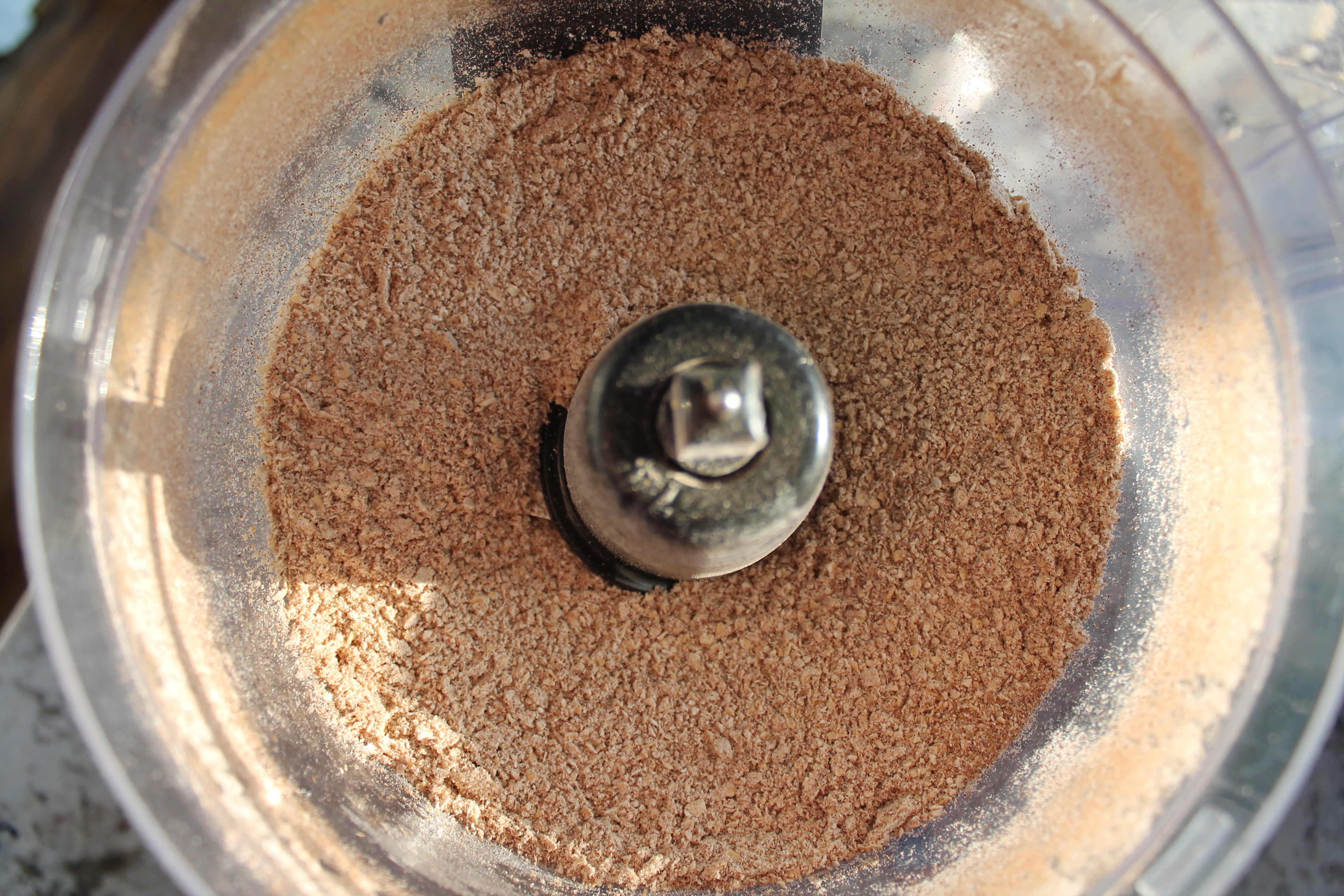 When everything is finely ground, add in a tablespoon or so of coconut oil and a small splash of vanilla extract. Pulse to combine. I find that a hint of added fat and liquid helps the whole oatmeal mixture to stay well combined after you add in the whole oats; plus, a little bit of fat always makes any meal a little more filling and tasty!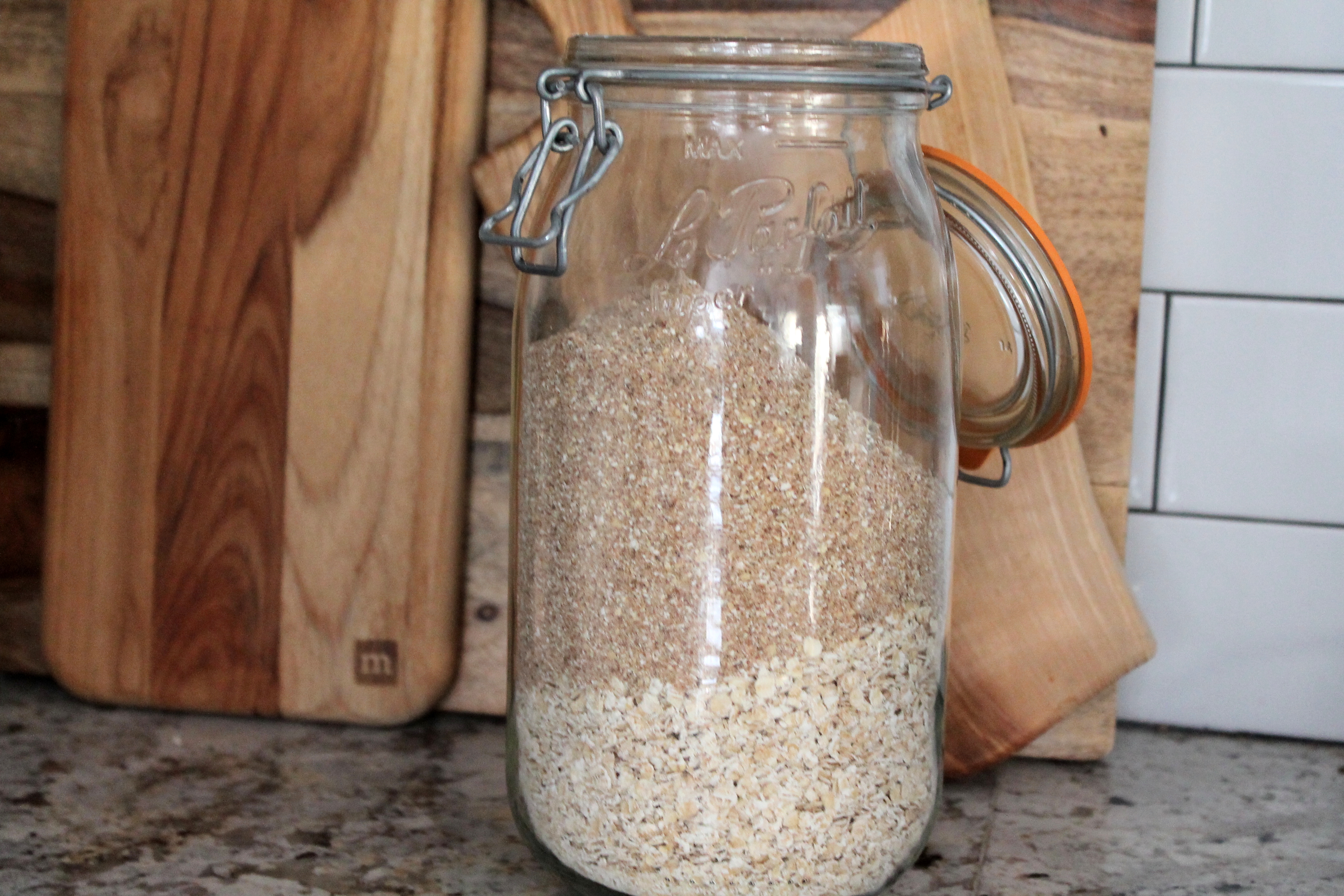 Add the entire ground oat mixture to the bag or container with the whole oats. Seal tightly and shake to combine. You want the mixture to look very even!
And now, voilà, you have breakfasts ready to pop into the microwave at a moment's notice.
Simply measure out how much oatmeal you want (I am a bird and I can't eat a huge bowl, so I use ¼ cup, but ½ cup is probably more standard!) and then stir in water. How much water you use depends on how thick or thin you prefer your oatmeal: anywhere from an equal amount of water up to 1½ times as much water as oatmeal works! (I prefer thick oatmeal, so I usually use the same amount water as oatmeal, which makes it about as stiff as cookie dough. Then I thin with milk after I cook it.)
Warm the oatmeal in the microwave for 40–60 seconds. You will need a longer warm time if you are using a higher ratio of water.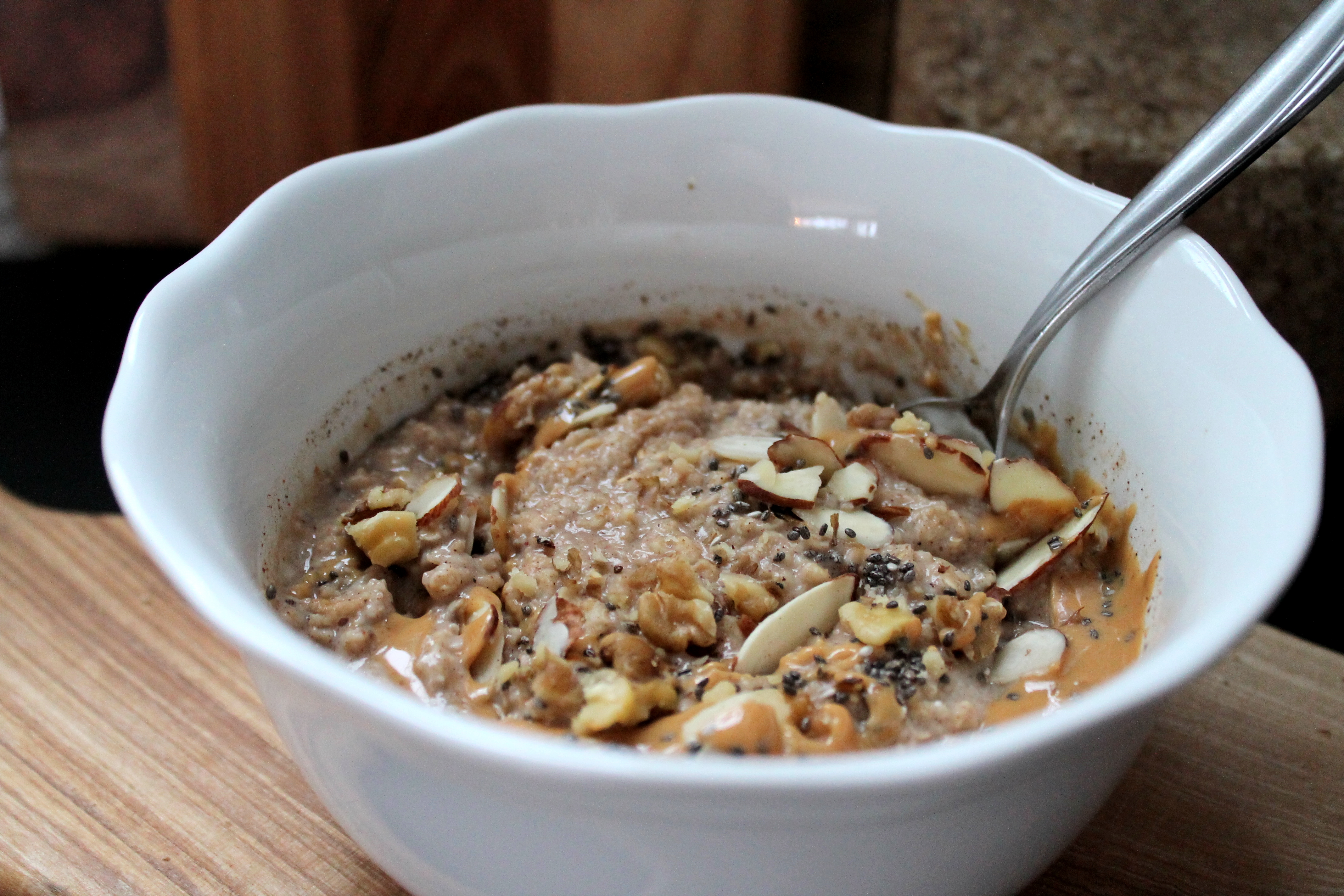 Stir in any extras you like! I am not a bit fruit eater, so I like a nutty oatmeal. I typically add a spoonful of natural peanut butter and a spoonful of chia seeds to my oatmeal, and when I stir it all together, it tastes a little like peanut brittle to me. Yum.
I typically store my instant oatmeal mix in the freezer, because I read somewhere that milk powder can go bad if it sits at room temperature indefinitely. I don't actually expect that to happen (I'm sure it takes several months after the package is open), but it is such a small step to keep it in the freezer that I figured why not?
Happy breakfast!
Homemade Instant Oatmeal
Ingredients
4½

cups

quick oats

divided

½

cup

oat bran*

½

cup

coconut sugar

½

cup

skim milk powder

or unflavored, powdered coffee creamer

1 heaping

tbsp.

cinnamon

1

tsp.

salt

pinch of

nutmeg

1

tbsp.

coconut oil

¼

tsp.

vanilla extract
Instructions
In a gallon-size Ziploc freezer bag or other large, sealable container, measure 3 cups oats.

Pour the remaining 1½ cups oats into a food processor with the oat bran*, sugar, and spices. Blend until fine. 

Add the coconut oil and vanilla and process until completely mixed in.

Transfer the ground oat mixture to the bag with the oats. Seal tightly, leaving a little air in the bag, and shake well to combine.

Store in the freezer in the large bag, to scoop later. Alternately, divide into individual ⅓-cup size portions and store in the pantry.

To serve: add ⅓ cup water to ⅓ cup instant oatmeal (or measure anywhere from ¼ cup to ½ cup oats and an equal amount of water, depending on how large a serving you would like). Stir to combine and microwave for 45-60 seconds. 

The mixture should be very thick. Thin with milk as desired and serve hot.
Notes
*If the oat bran is flakier rather than chunkier, you could add it directly to the whole oats instead of the food processor.
The best ever way to serve this oatmeal is with 1 tsp. chia seeds and 1 tbsp. natural creamy peanut butter stirred in (after cooking). Other additions could include apple chunks or applesauce, cocoa powder, or nuts and berries.
♥ Melissa