When I was a kid, if someone had asked me what my favorite foods were, I would have said chocolate, pizza, and broccoli.
I'm not really sure how broccoli made this list. But I'm not taking it back.
I do truly love pizza and broccoli, and they are also amazing together! Have you ever thrown finely chopped broccoli florets on top of a cheese pizza before you stick it in the oven? If you haven't you are missing out.
The broccoli roasts to perfection and gets crispy and earthy and barely sweet. There is just nothing wrong with broccoli on a pizza.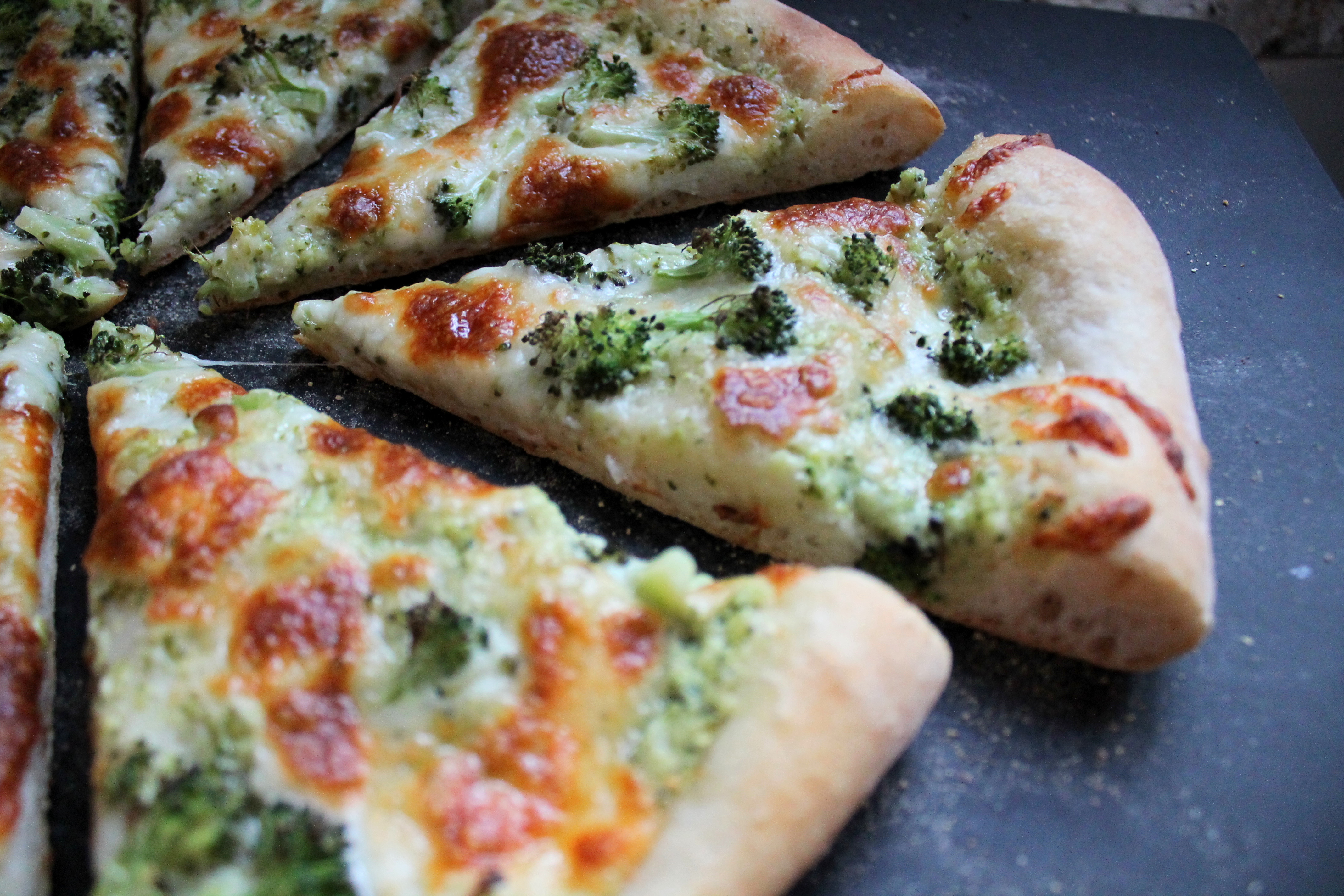 Imagine my utter delight when I discovered that you can make a garlicky, broccoli-filled béchamel to replace the red sauce. Heavenly!
All great pizzas start with a great crust. My favorite crust recipes are this overnight one, which is chewy and rises sky high as it bakes, and this classic one, which has a perfect, stretchy texture and can be made in an afternoon.
Trust me. Make your own crust. You won't regret it.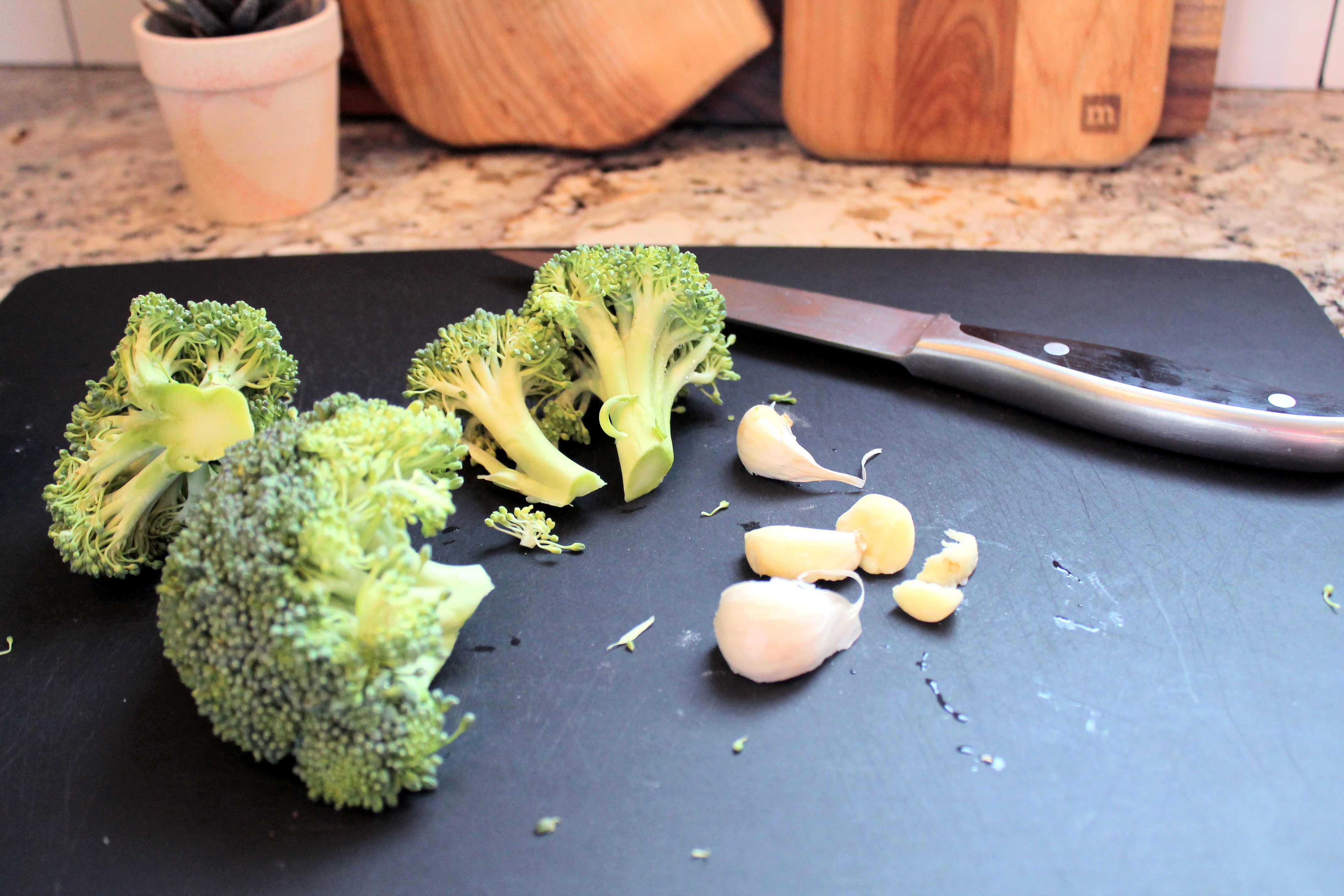 Start by chopping up a head of broccoli. Discard/compost the thick, central stem and work only with the crown. My broccoli crown weighed about 12 oz.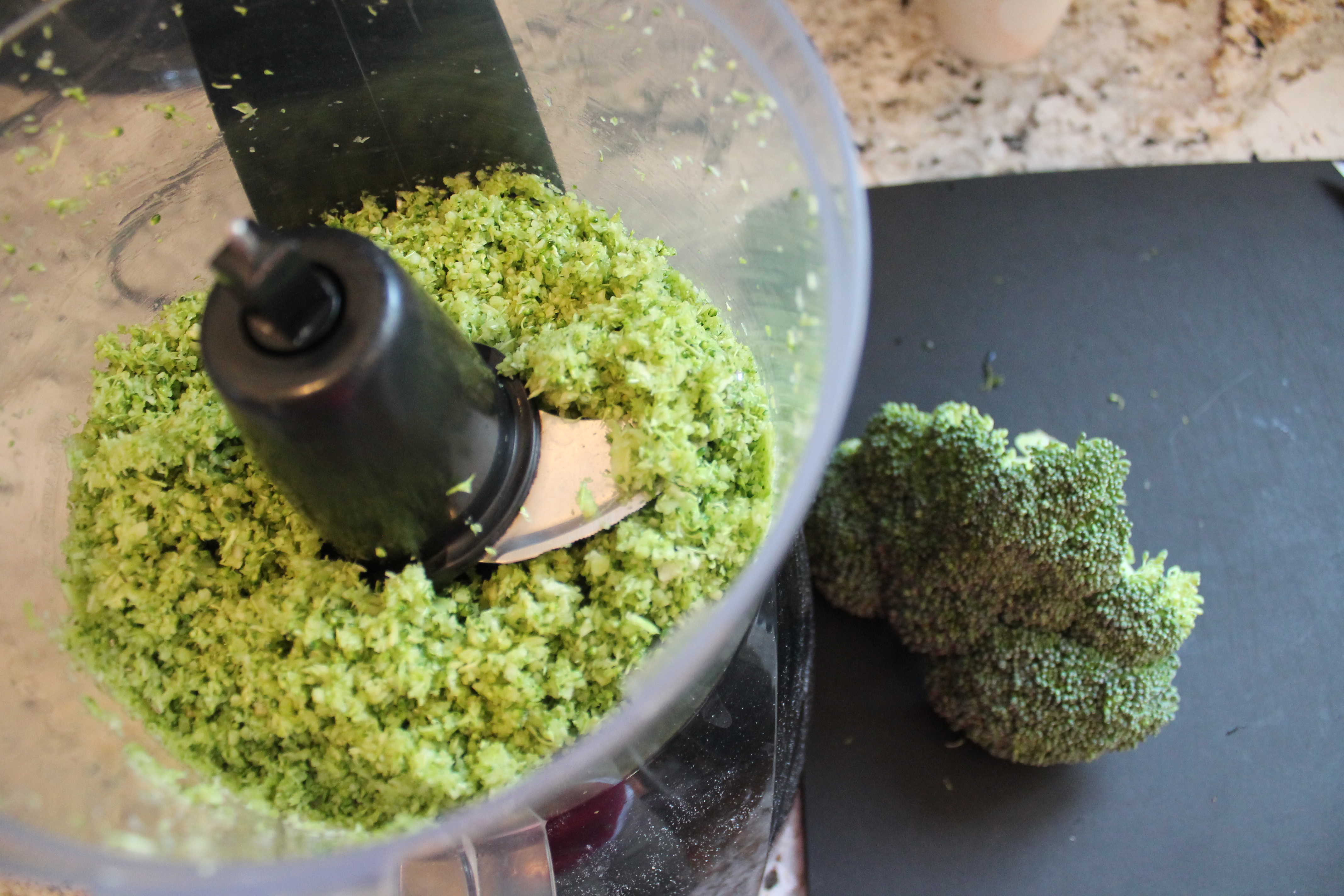 Cut the crown in half. The first half can be roughly cut into large chunks and thrown into the food processor with some cloves of garlic. Puree until fine and grainy looking (don't let it turn into soup).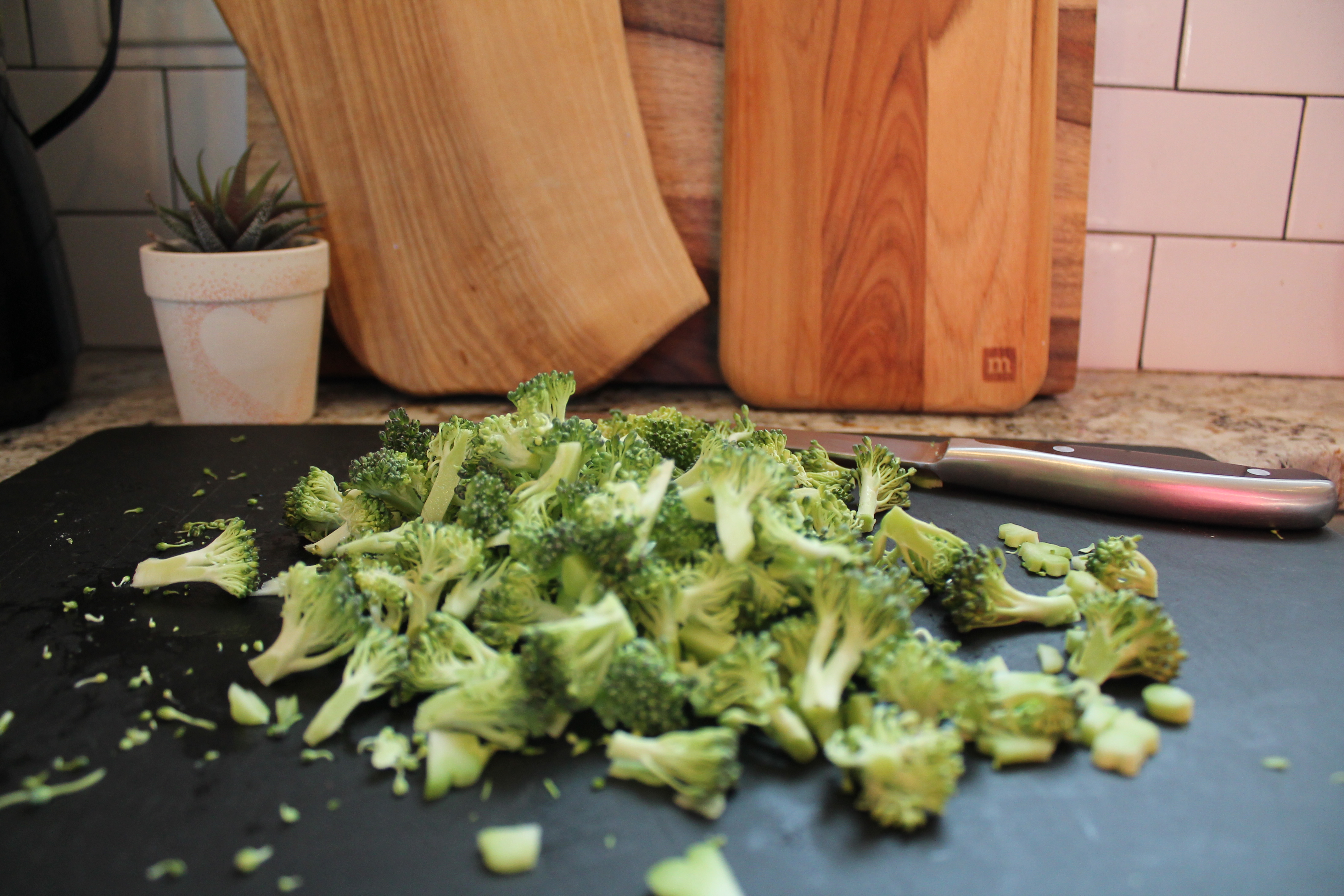 The second half needs to be cut into small florets. Think of this as a medium dice: you really want smaller than "bite size" because you will be throwing these pieces on top of a pizza. No one wants to have to fit a gigantic hunk into their mouth while they are eating a cheesy pizza.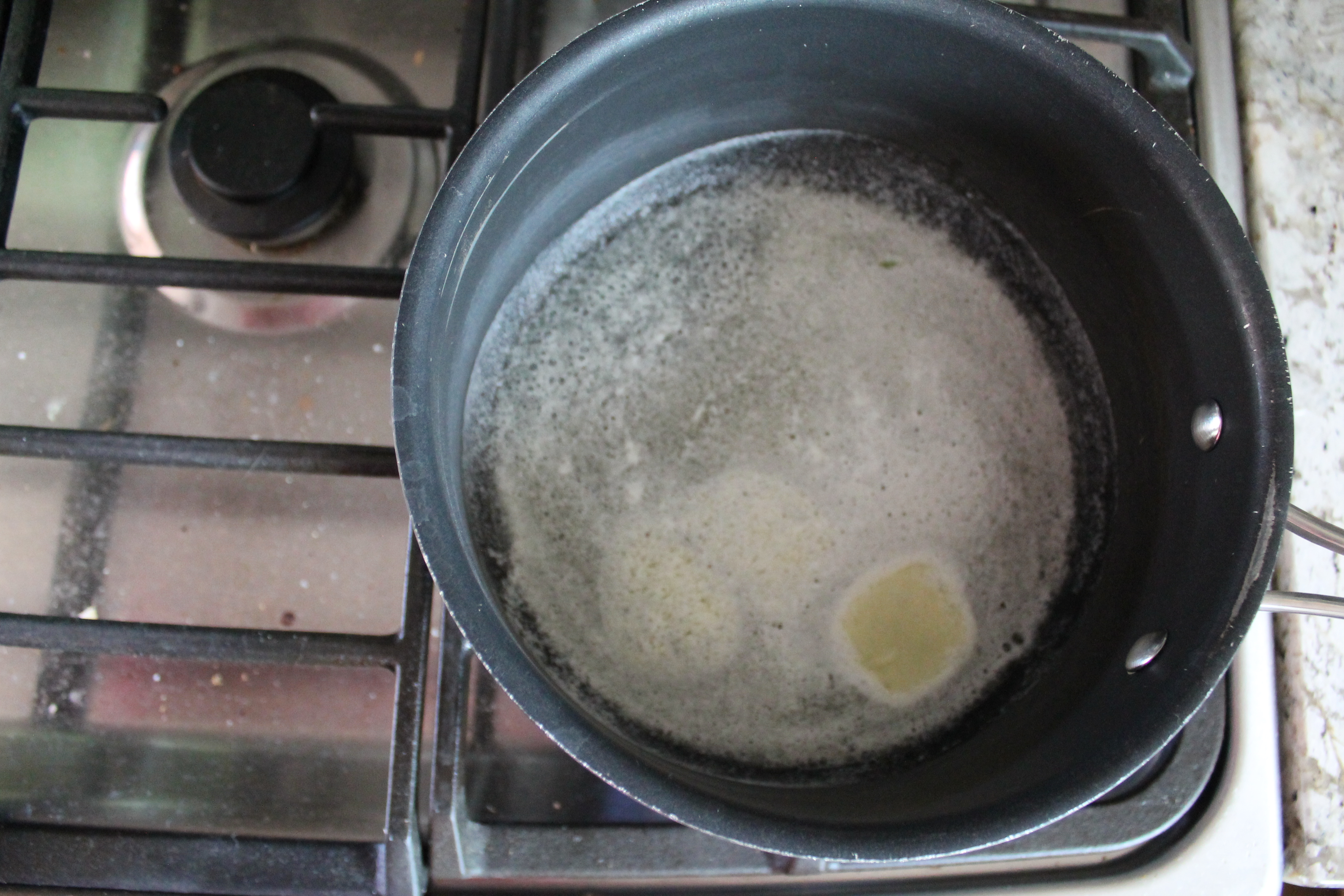 Set all the broccoli aside to make your béchamel. Melt butter in a medium saucepan. Whisk in flour. (This works even on a dirty stove. Don't mind me…)
Slowly pour in a quarter cup of heavy cream, until the mixture begins to look a bit loose.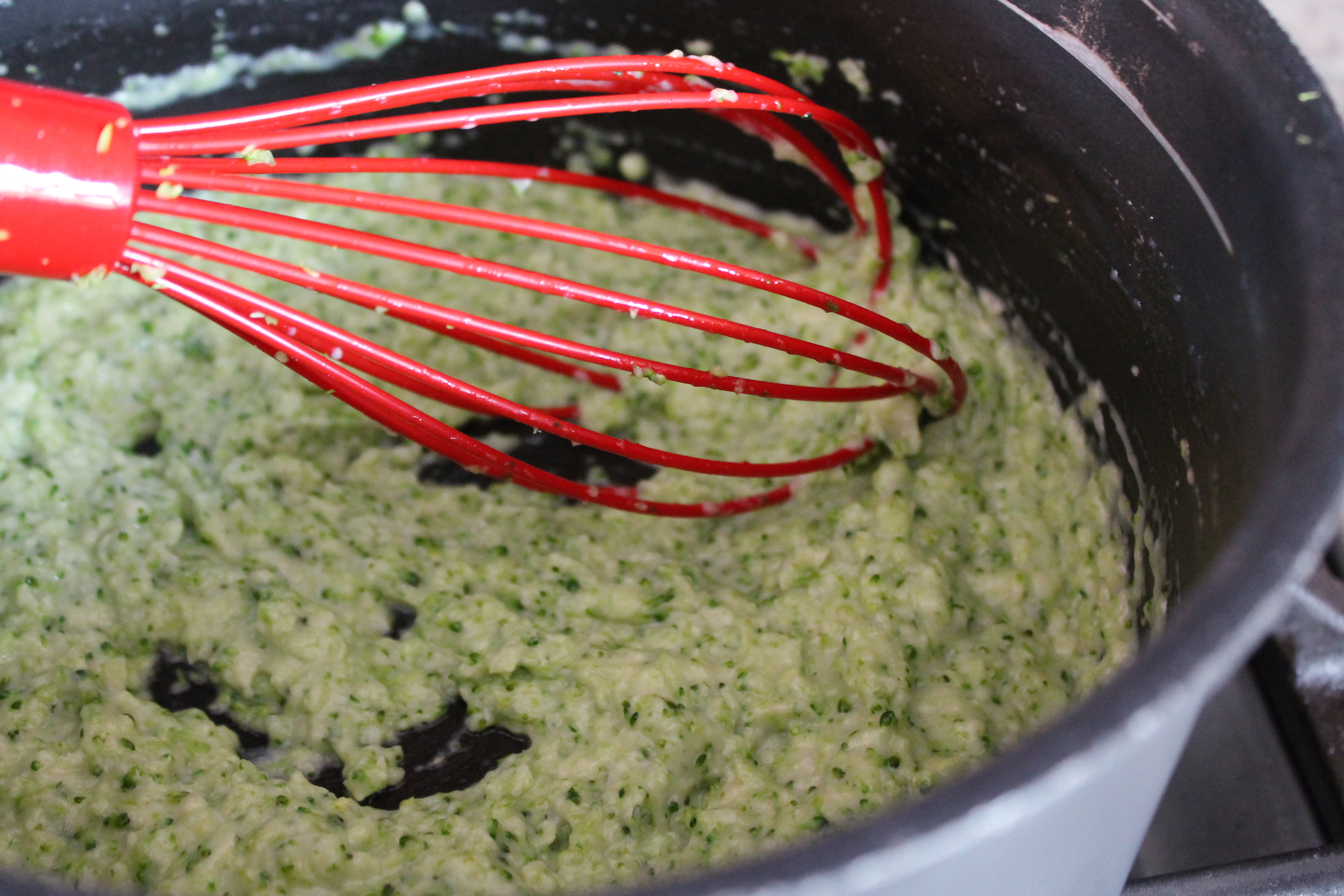 Stir in the processed broccoli and garlic, along with the remaining cream. You will probably have a rather thick sauce at this point, so begin to thin with milk, up to half a cup, until you reach a spreadable consistency, still thick enough to coat a spoon.
A note here: I do NOT add salt or pepper to this sauce. If you taste it by itself, you might feel inclined to add some salt, but I urge you to add cautiously. When the sauce is combined with the crust and all that cheese, the pizza as a whole is creamy, well seasoned perfection.
Let the broccoli béchamel cool while you shape your pizza crusts!
Don't forget to heat up your oven and a baking stone or pan while you assemble the pizza!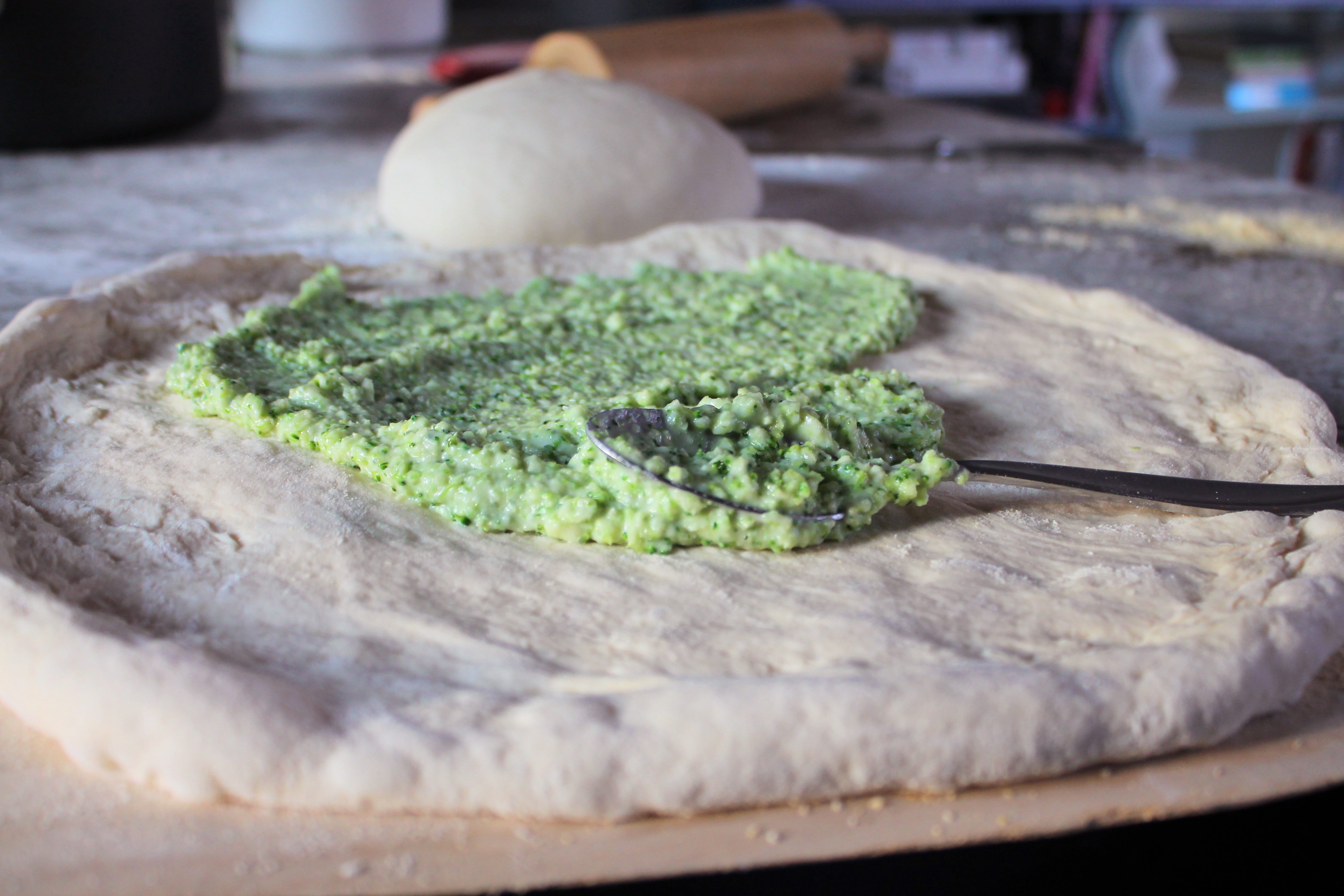 I like to roll my crust until it's about an inch or so thick, and then use my fists to knead it out the rest of the way. There is no judgment for failing to achieve a perfect circle. Rustic crusts show that they are made with love, right?
Right?
Place the pizza crust on a cornmeal-dusted pizza peel (so that it can slide off when you finish assembling).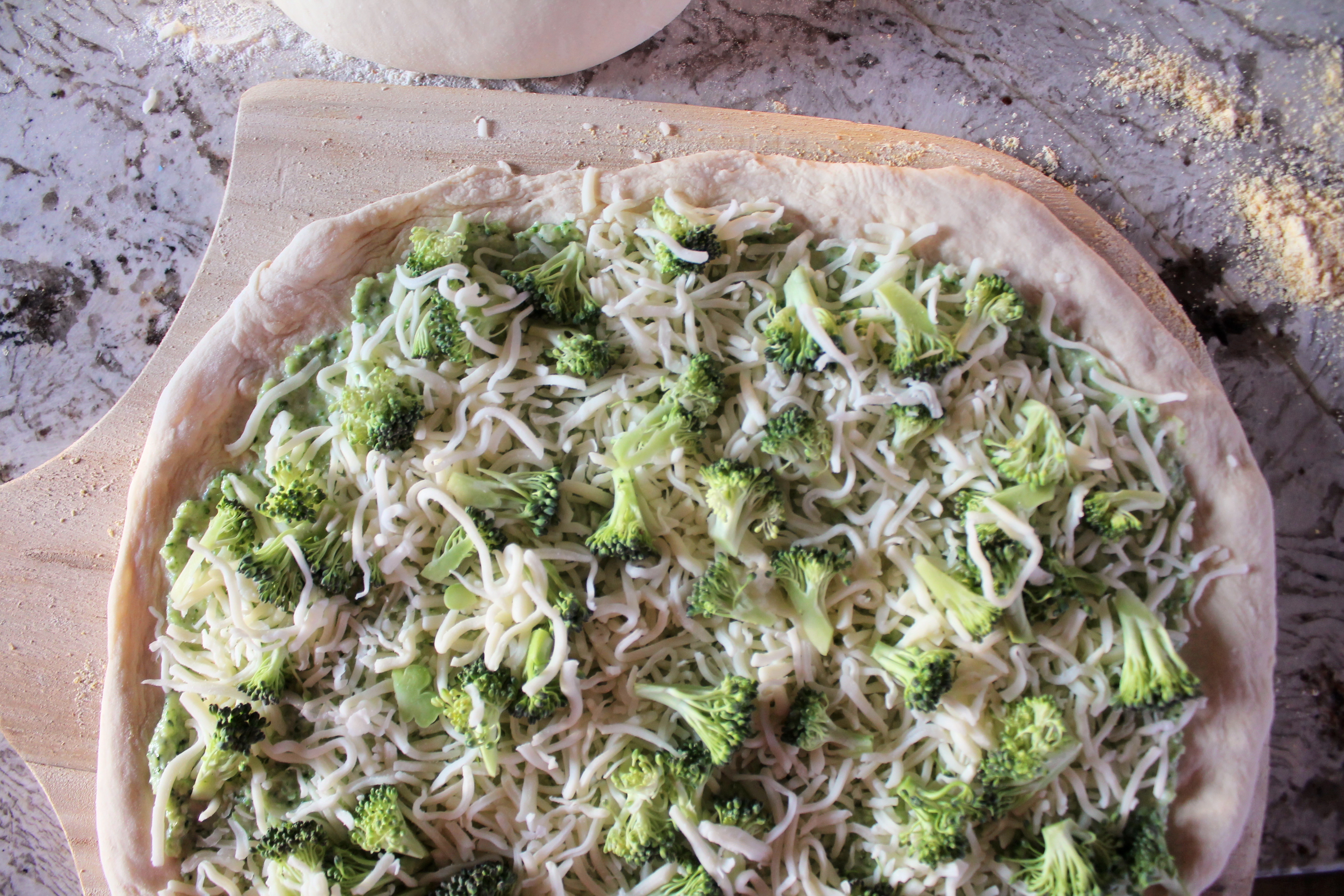 Top with broccoli sauce, a generous amount of shredded mozzarella, and about half a cup of diced broccoli florets.
Slide the pizza with a quick jerking motion off the pizza peel onto the waiting, preheated stone. Bake for 10 minutes, until the cheese is bubbly and browned and the broccoli is crisp.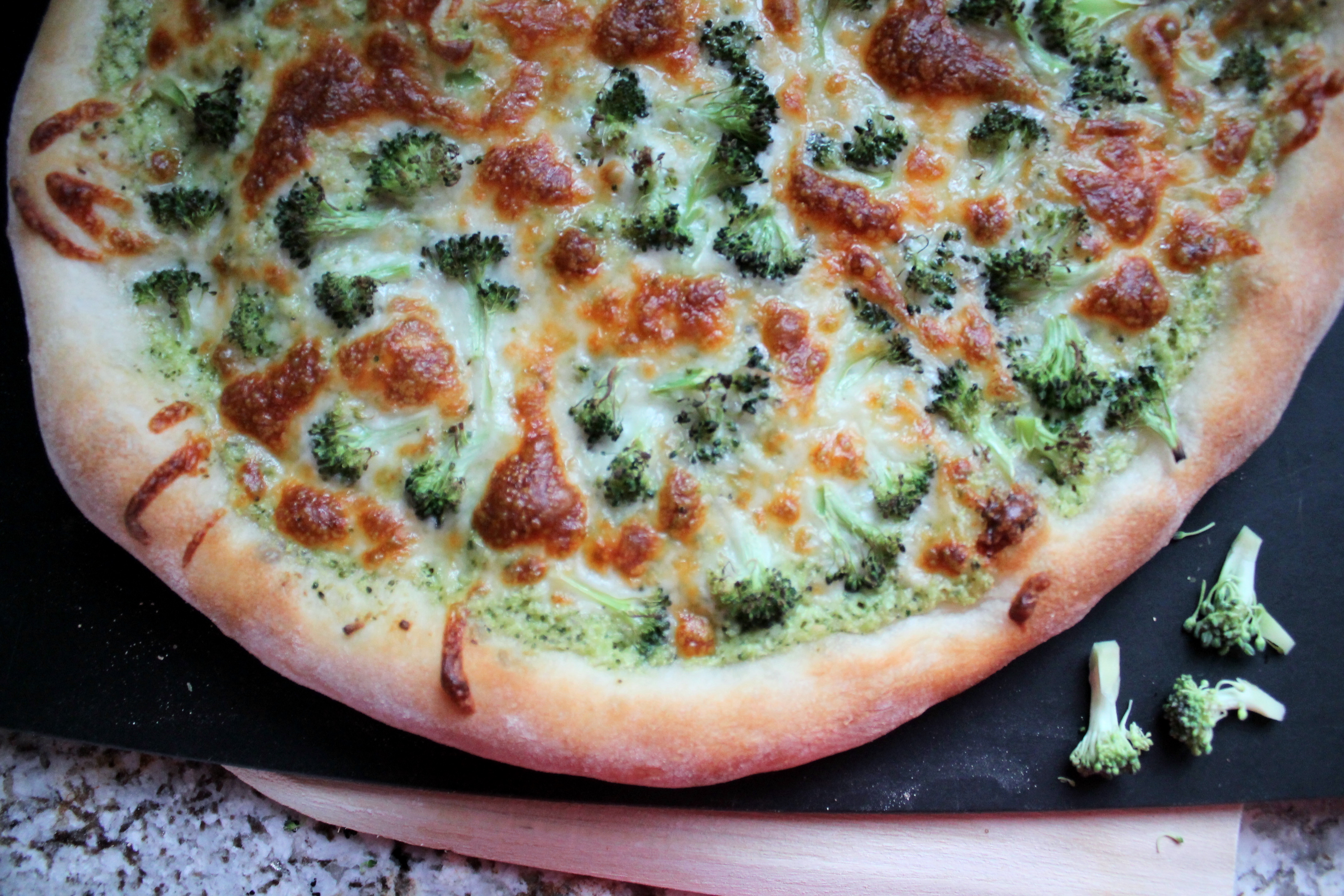 Repeat with a second pizza, this recipe makes 2!
Top with crushed red pepper, if you like that sort of thing. I really do!
I truly love this pizza. There was a time when I had to give up eating pizza because I couldn't really control myself. I still struggle with that, sometimes. But I must say that when I eat this pizza, I feel really good because I know I am getting a nutritional boost of fiber, vitamin C, calcium, and potassium with each delicious slice.
Creamy Double Broccoli Pizza
Ingredients
8-12

oz.

head broccoli,

stalk removed

4

cloves

garlic

3

tbsp.

salted butter

2

tbsp.

flour

½

cup

heavy cream

½

cup

whole milk,

as needed

1

lb.

pizza dough*

3-4

cups

shredded mozzarella

crushed red pepper
Instructions
Chop half of the broccoli crown into a medium dice (much smaller than bite size; each floret should be about the size of a dime). Set aside to use as pizza toppings.

In a food processor chop the other half of the broccoli crown with the garlic until very fine.

In a medium saucepan, melt the butter over medium-low heat. Add the flour and whisk to form a paste. Slowly stream in about half of the cream, whisking constantly, until a thick but smooth sauce forms.

Remove the pan from the heat and stir in the broccoli-garlic mixture and remaining cream. The mixture will probably be quite thick at this point. If it is not spreadable, return the pan to low heat and whisk in milk, a few tablespoons at a time, until the sauce thins enough to spread with a spoon. Remove from heat and set aside.

Place a baking stone or large cookie sheet into the oven. Heat the oven to 500°.

Divide the pizza dough in half. Roll or press the first half out to a 14" circle. Place the dough on a cornmeal-covered pizza peel or a sheet of parchment, to facilitate sliding the pizza into the oven.

Spread the crust with half of the sauce, followed by half of the cheese and half of the diced broccoli.

Slide the pizza onto the heated stone and bake for 10 minutes.

Repeat with the remaining crust, sauce, cheese, and broccoli.

Top the pizzas with crushed red pepper, to taste.
Notes
*This Classic Pizza Crust recipe is superb, and can be made in an afternoon. It also may be made a day ahead and refrigerated overnight, as long as you remember to punch it down once or twice while it rises.
Or, for a stellar, no-effort overnight pizza crust, try Jim Lahey's recipe!
Enjoy!
♥ Melissa