As you know, I believe that reading brings greater happiness than just about any other activity you can possibly do.
Reading inspires creativity, teaches us about other perspectives, and occasionally, changes our lives for the better. I love reading.
Which is why every year, I do a reading challenge with my best friend!
This year's book challenge is quite simple. You won't have a hard time figuring out whether a book fits into a category, and you won't have to spend hours researching book settings, page lengths, or publication dates.
This year, we are doing an ALPHABET CHALLENGE!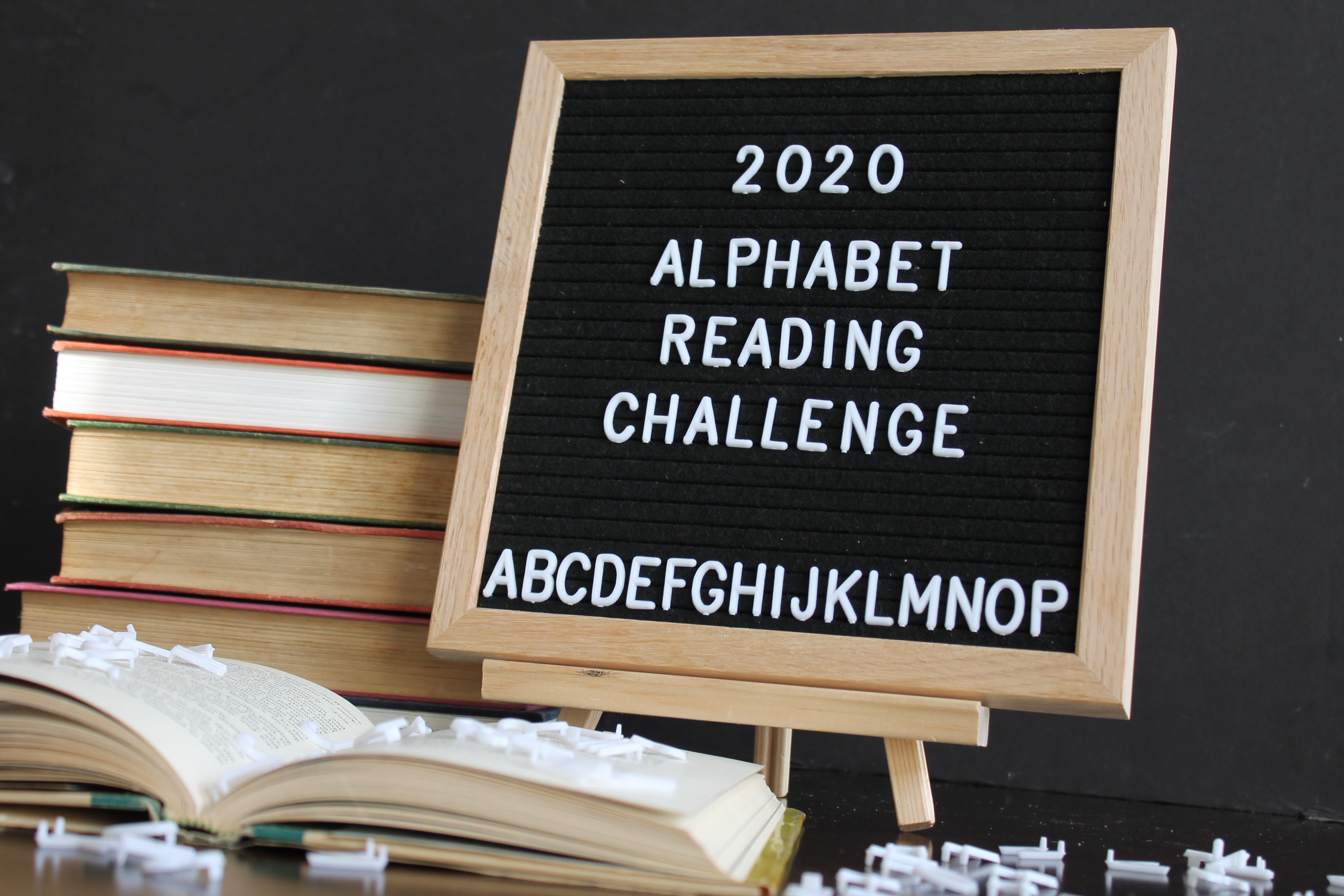 The rules are easy to remember: read 26 books written by 26 different authors, one for each letter of the alphabet. Margaret Atwood counts as the letter A, Fredrik Backman counts as the letter B, and so on. You can pick any authors and any genre you want, but work your way through the alphabet!
There is no obligation to read in alphabetical order. And if you'd like to read a co-authored book, or a compilation of some sort, the first author or editor's name is the one that counts!
(And then, as always, for extra credit you can ask your best friend for a book recommendation and also read his/her favorite book of the year!)
Debby and I have agreed to start with The Testaments by Margaret Atwood. If you'd like to join us on the letter A, feel free!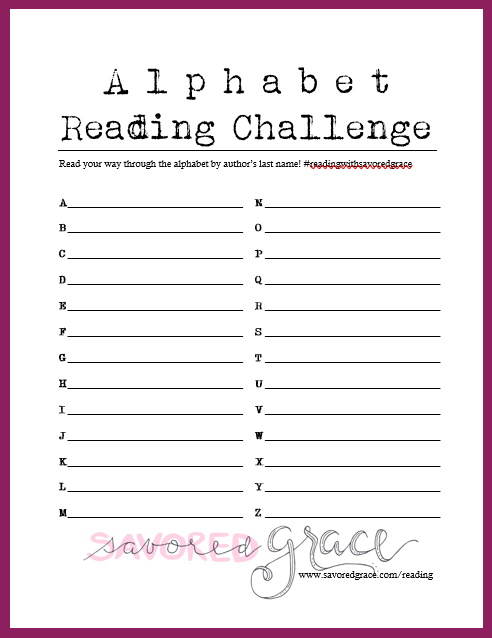 You can easily keep track of this on your own, but if you'd like to download/print the PDF version of the book challenge worksheet, click the link above!
As always, you can tag me on social media and we can share our latest finds! You know I'm not super with social media, but I'll get super excited if you use the hashtag #readingwithsavoredgrace when you post about a good book!
Happy reading, friends!