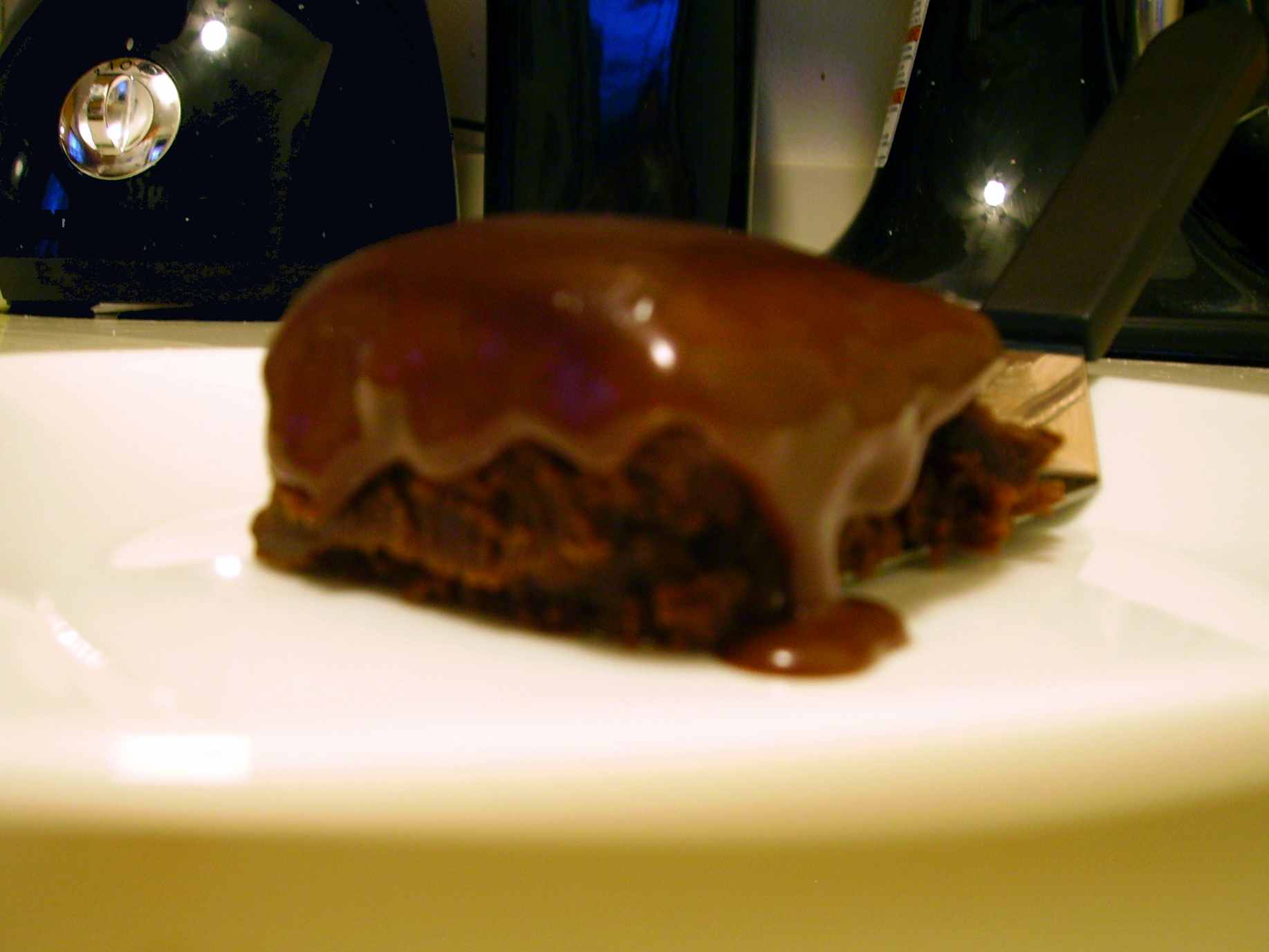 I have been dying to make mascarpone brownies for years, ever since one of my good friends from college, Melissa, set them out in front of me during a movie night. I think I ate half of them…and I was hooked.
My friend has been baking her way into hearts and stomachs basically forever. In fact, she was my model when I first started to bake: be adventurous, and bake for every occasion, especially the made up ones. I have been on the receiving end of many of her delicious treats…and I wish I could say that this was her recipe, but in actuality, I lost that recipe in an email address swap and have been too embarrassed to ask for it a second time!
Nevertheless, these brownies are amazing. After I stuck them into the oven and geared up for my long wait, I scraped the remaining batter out of the bowl to the point where it looked like it had been washed.
Mascarpone, for any folks who haven't tried it, is a creamy soft cheese, sweet like French chantilly, and oh so delicious. It is the hero of tiramisù and (so I am told by my husband) would make an excellent base for strawberries and cream.
These brownies are delightfully dense and rich, and we have mascarpone to thank. It's true that mascarpone isn't that cheap, but it is worth the treat!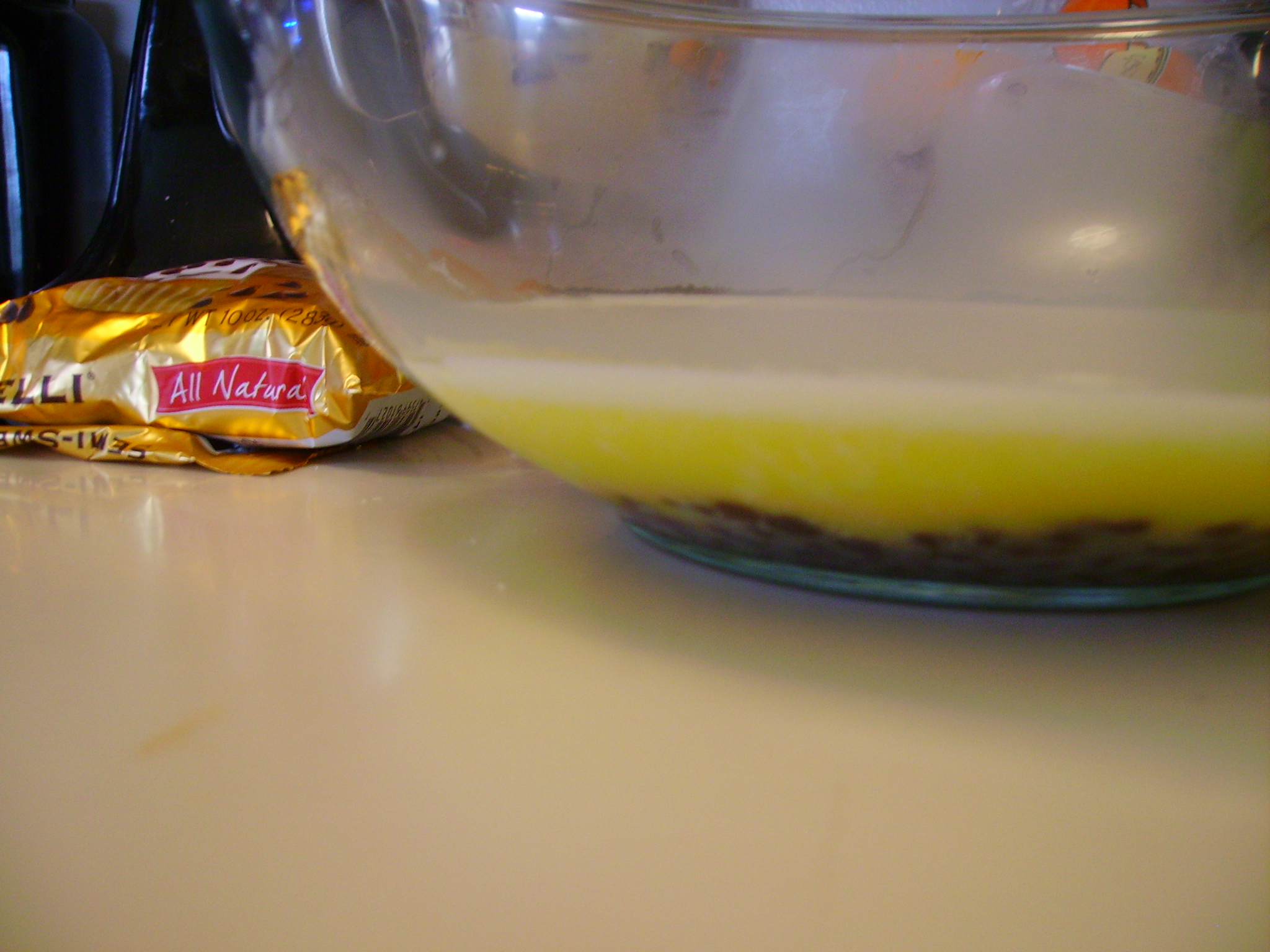 Melt the butter and pour it over the chocolate. I chose Ghirardelli mini chips (the mini was incidental), and the flavor was worth the extra dollar!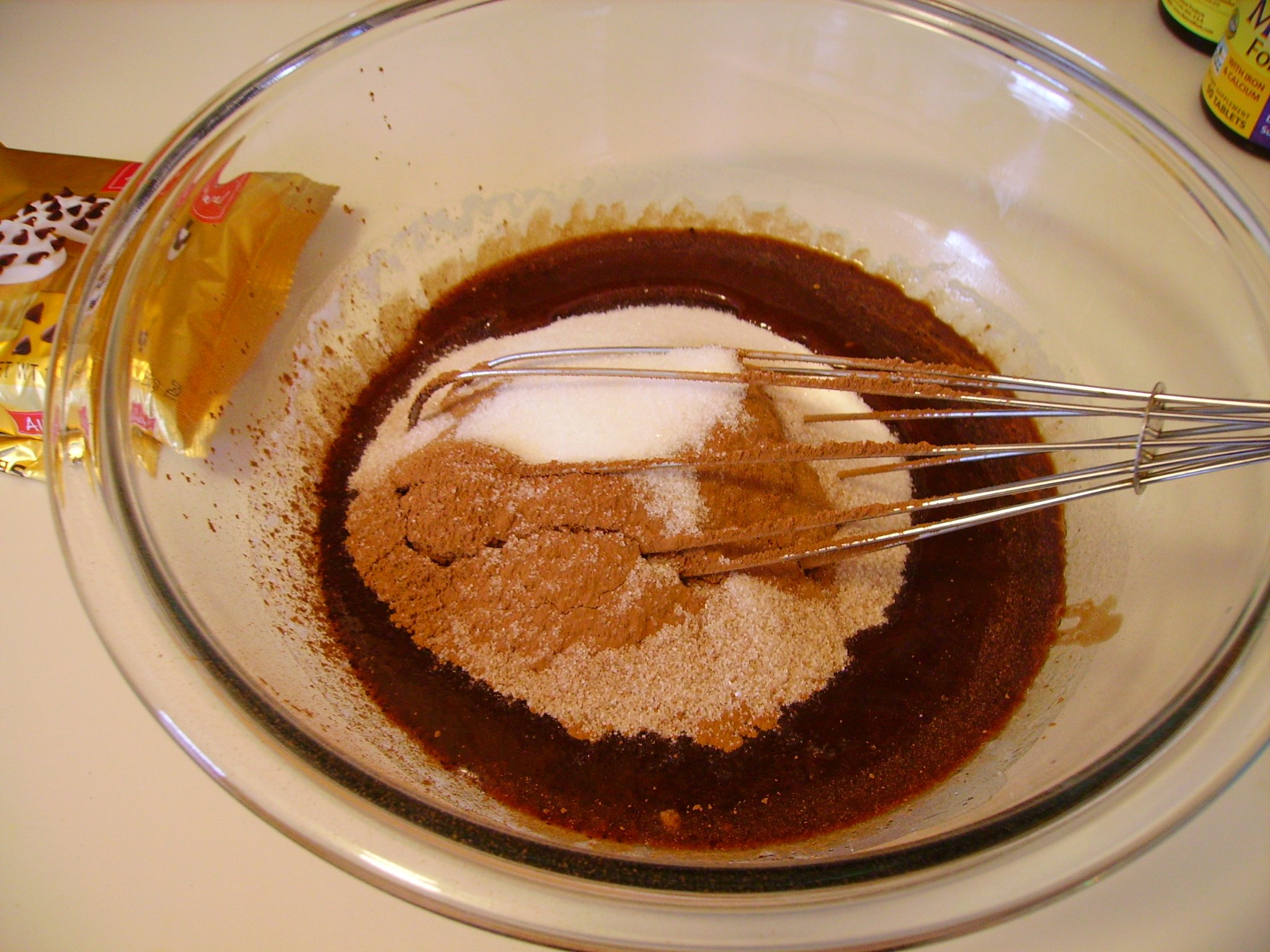 Sift together the cocoa and sugar and stir into the melty chocolate.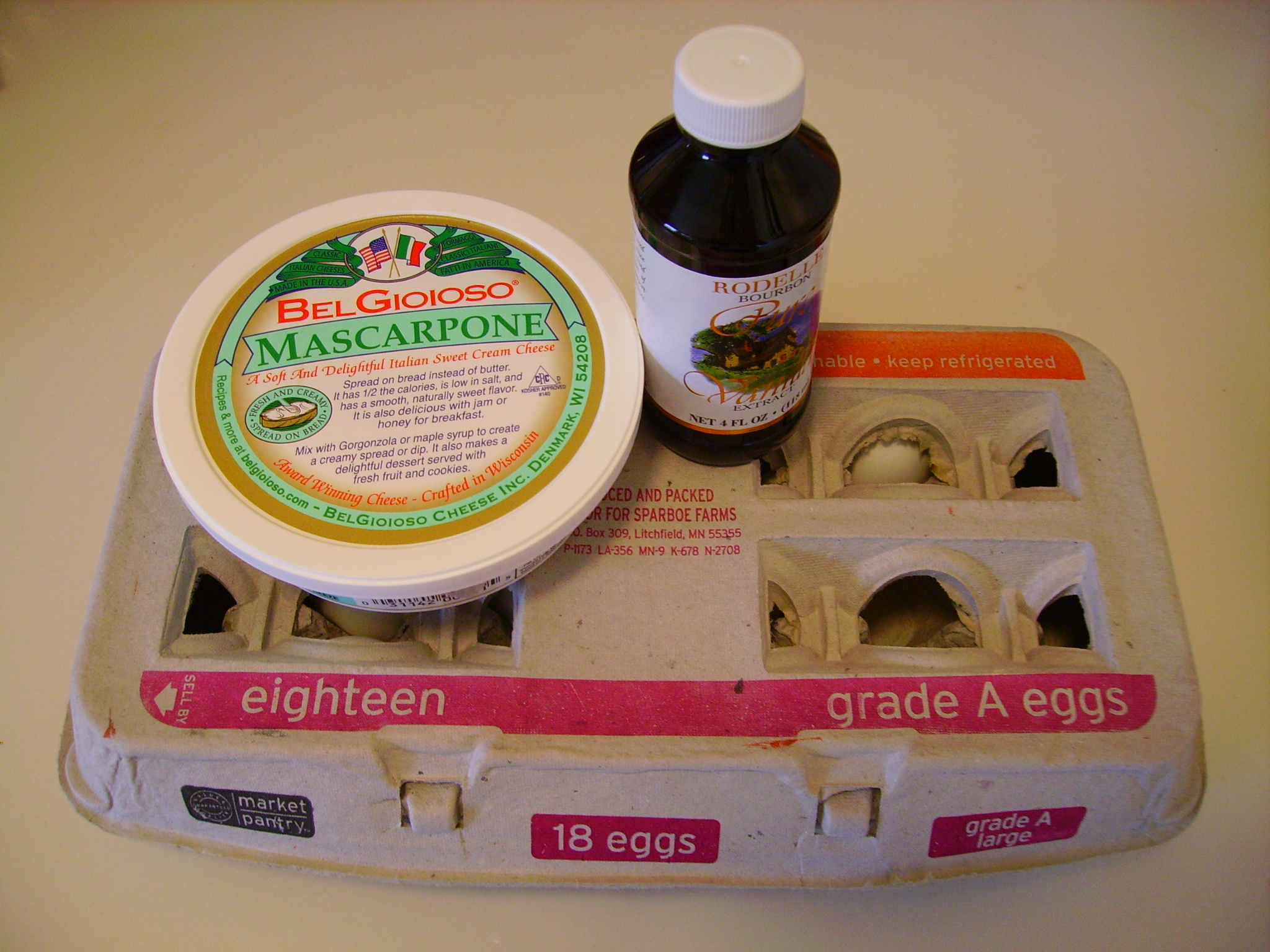 Add in the key ingredients! Where would we be without mascarpone?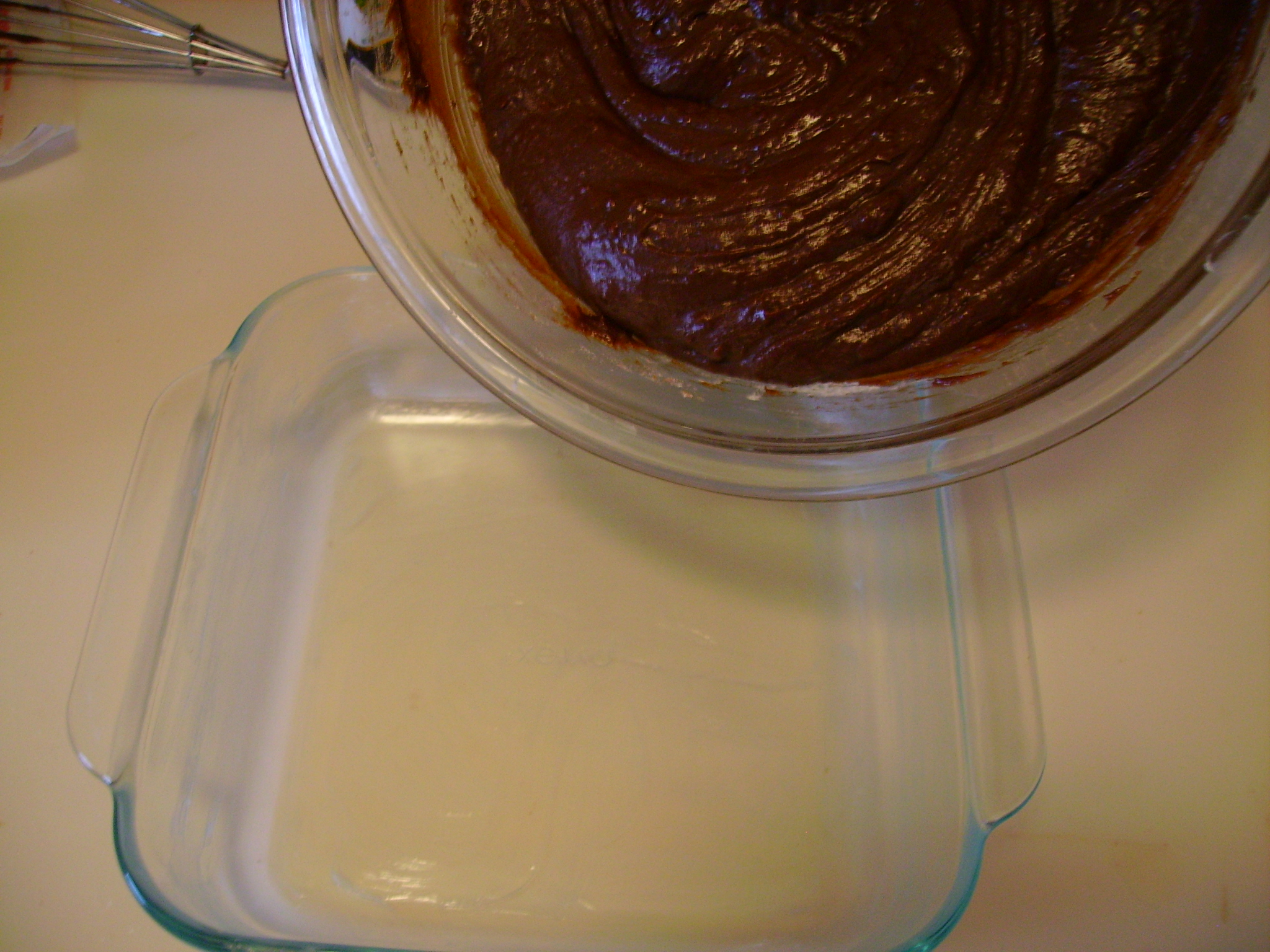 Look how thick and delicious that batter looks! After mixing everything all together, pour the batter into your greased dish and let the long wait til they are completely ready to eat begin.
Mascarpone Brownies
adapted from Food.com
makes 16
Brownie Ingredients:
1 cup unsalted butter
3 oz. high-quality semisweet chocolate, finely chopped
1 cup sugar
½ cup cocoa powder
½ cup mascarpone, softened
3 eggs
2 tsp. vanilla extract
½ cup flour
¼ tsp. salt

Ganache Ingredients:
1 cup heavy cream
6 oz. semisweet chocolate, chopped
Directions:
Preheat the oven to 325°. Butter an 8″ square baking pan and set aside.
In a small saucepan, melt the butter and bring it to just below a boil. Place the chopped chocolate in a large bowl. Pour in the hot butter and let stand for 30 seconds. Stir until completely melted.
Sift in the sugar and cocoa powder, whisking together at regular intervals. Beat in the mascarpone, eggs, and vanilla, mixing until smooth.
Gently fold the flour and salt into the batter.
Pour the batter into the prepared baking pan and spread evenly.
Bake for 45 minutes or until brownies pass a toothpick test.
Cool for 15 minutes.
Bring whipping cream to a boil and pour over chopped chocolate. Allow to sit for 1 minute, then whisk until smooth and silky. Spread ganache over the brownies. Allow to set completely before cutting into squares, at least 2 hours in the refrigerator (if you can wait that long!…you can see from the picture above that I didn't).
Enjoy!