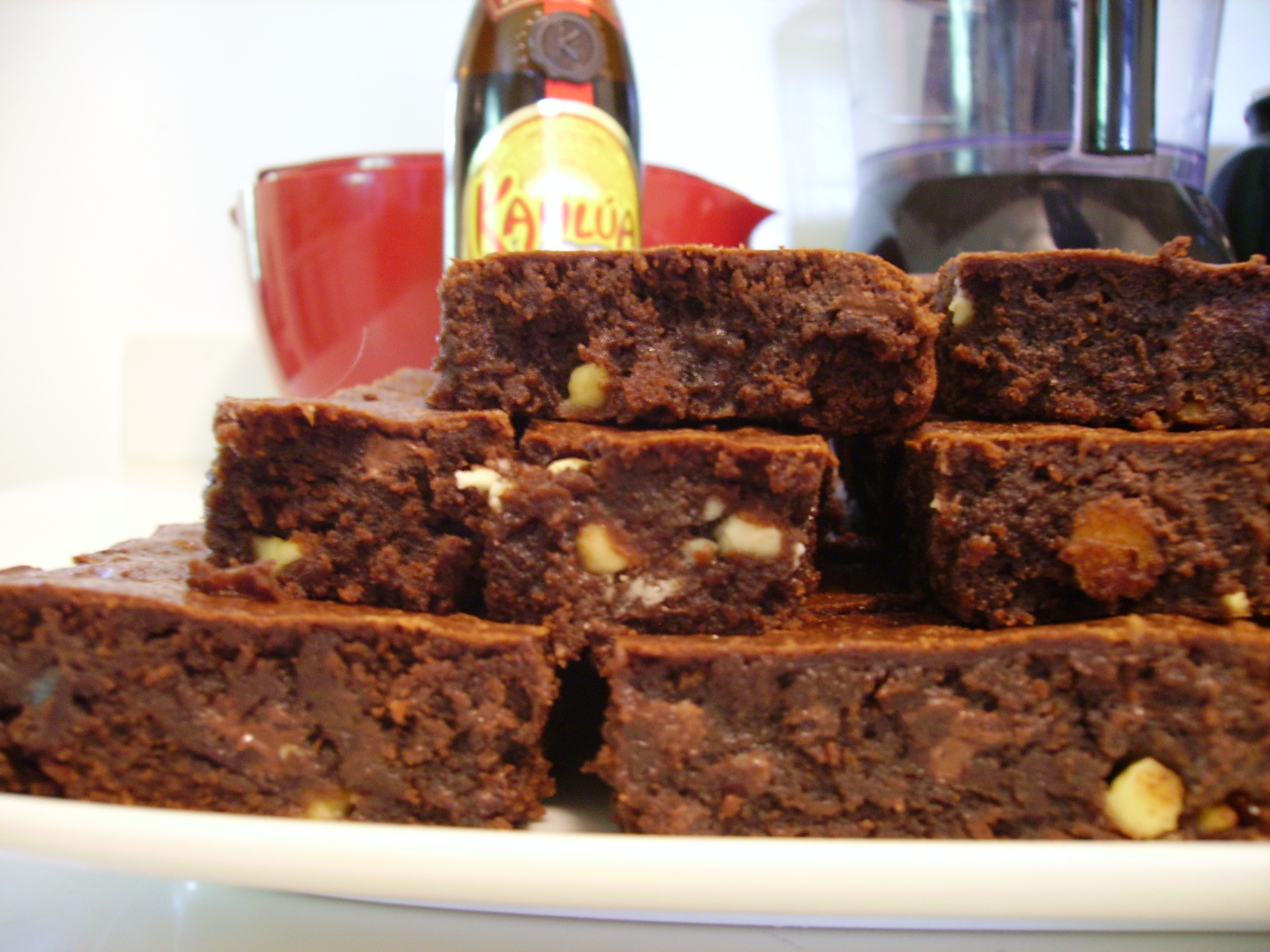 A few weeks ago, I went to a cookout for my friend Brittany's birthday. When I asked her what I could bring, she said, "A batch of your favorite brownies would be great!" I racked my brains, trying to remember if I had ever made her brownies in the past and referred to them as my favorite, but I honestly doubted I would ever do such a thing. There are so many good brownies in the world, how could I possibly decide on one favorite without changing my mind the next week?
Still, my mother used to make these absolutely decadent brownies when I was in high school, full of Kahlua and hundreds upon thousands of chocolate chips, and they sure do stick out as contenders for the brownie gold medal in my head. Unlike so many of the brownies I enjoy making, these rich little chocolate bombs aren't fussy and don't have a creamy layer that would melt in the ridiculous heat. They made a perfect finish to a cookout.
Honestly, I have no idea where this recipe came from, originally, but I certainly can't take credit for it myself. However, the version my mom used to make was a bit simpler, as it called for regular brownie mix as the base. I decided to kick these babies up a notch by using the Baker's One Bowl Brownie recipe in place of the Pillsbury mix, and wow, did these turn out great!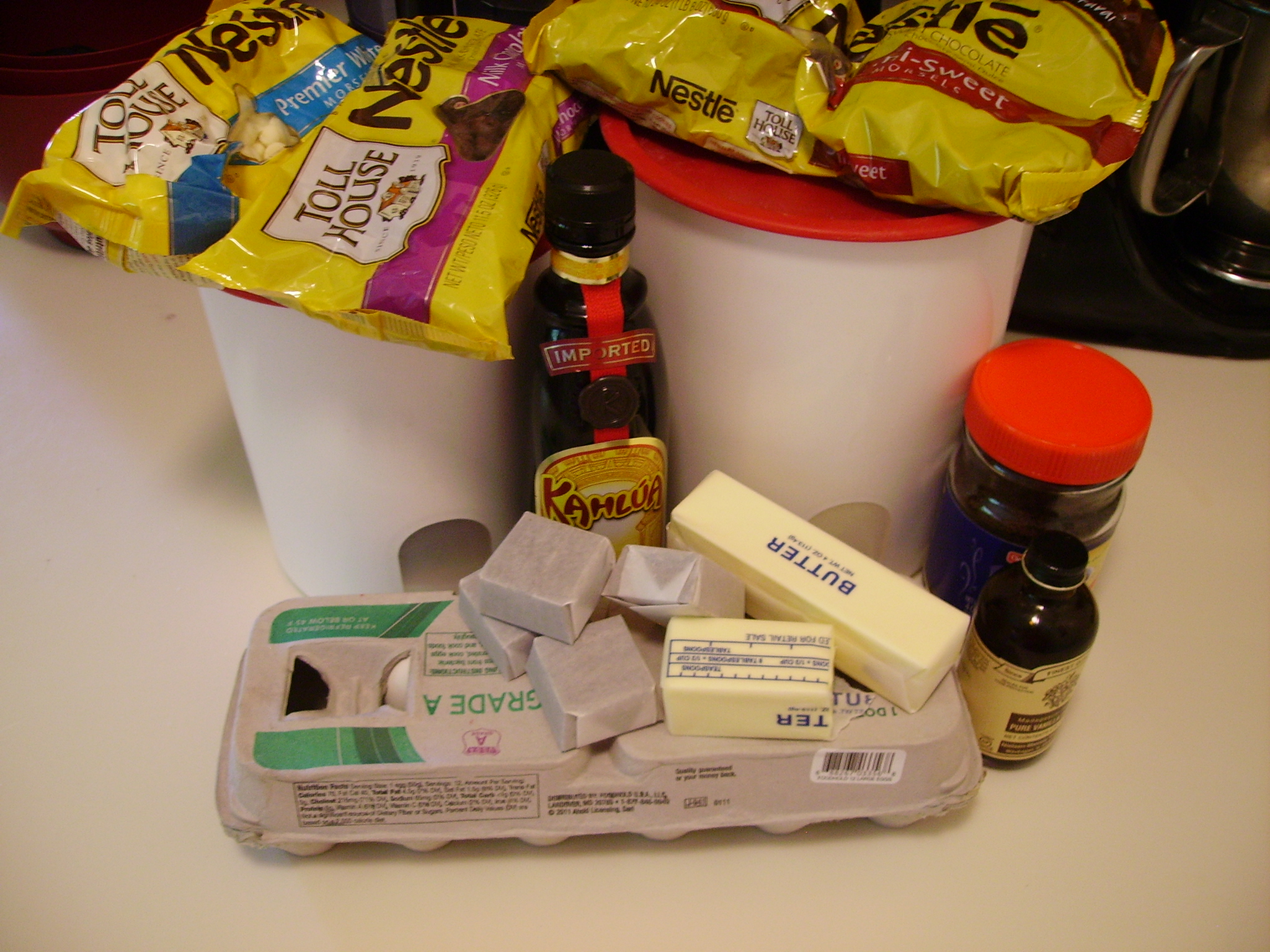 This recipe is so simple, and I had all of the basic ingredients on hand in my pantry! Chances are, with the exception of all the different chocolate chips, so do you.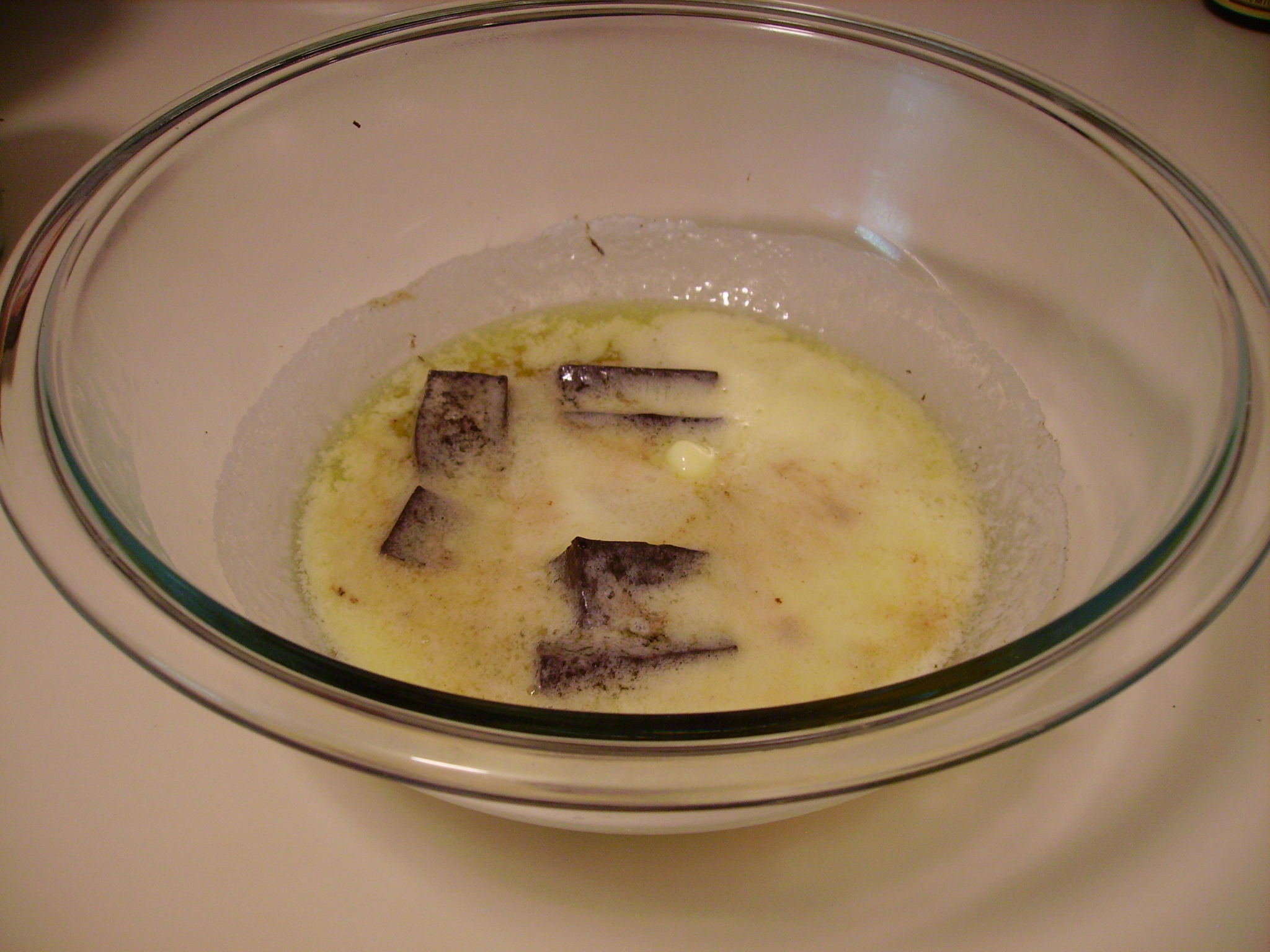 First, melt the unsweetened chocolate in butter. Salted is fine (let's not be too persnickety here), but if you prefer unsalted, don't forget to add ½ tsp. salt to your flour later. The chocolate will soften but not melt, so whisk until smooth.
Then, stir in your sugar, eggs, and vanilla. Add the Kahlua and coffee as well.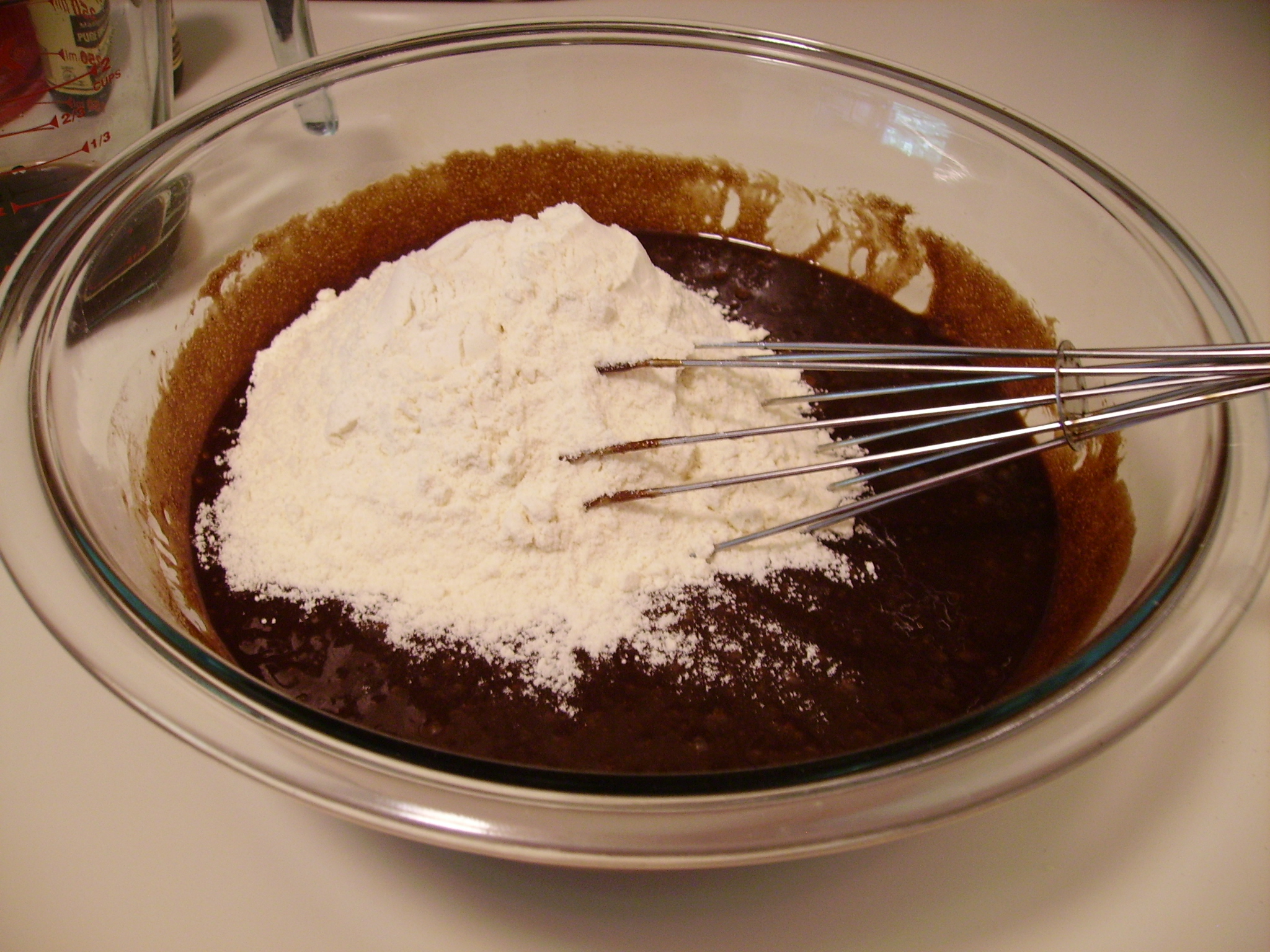 Once all of the wet ingredients are well mixed, stir in the flour.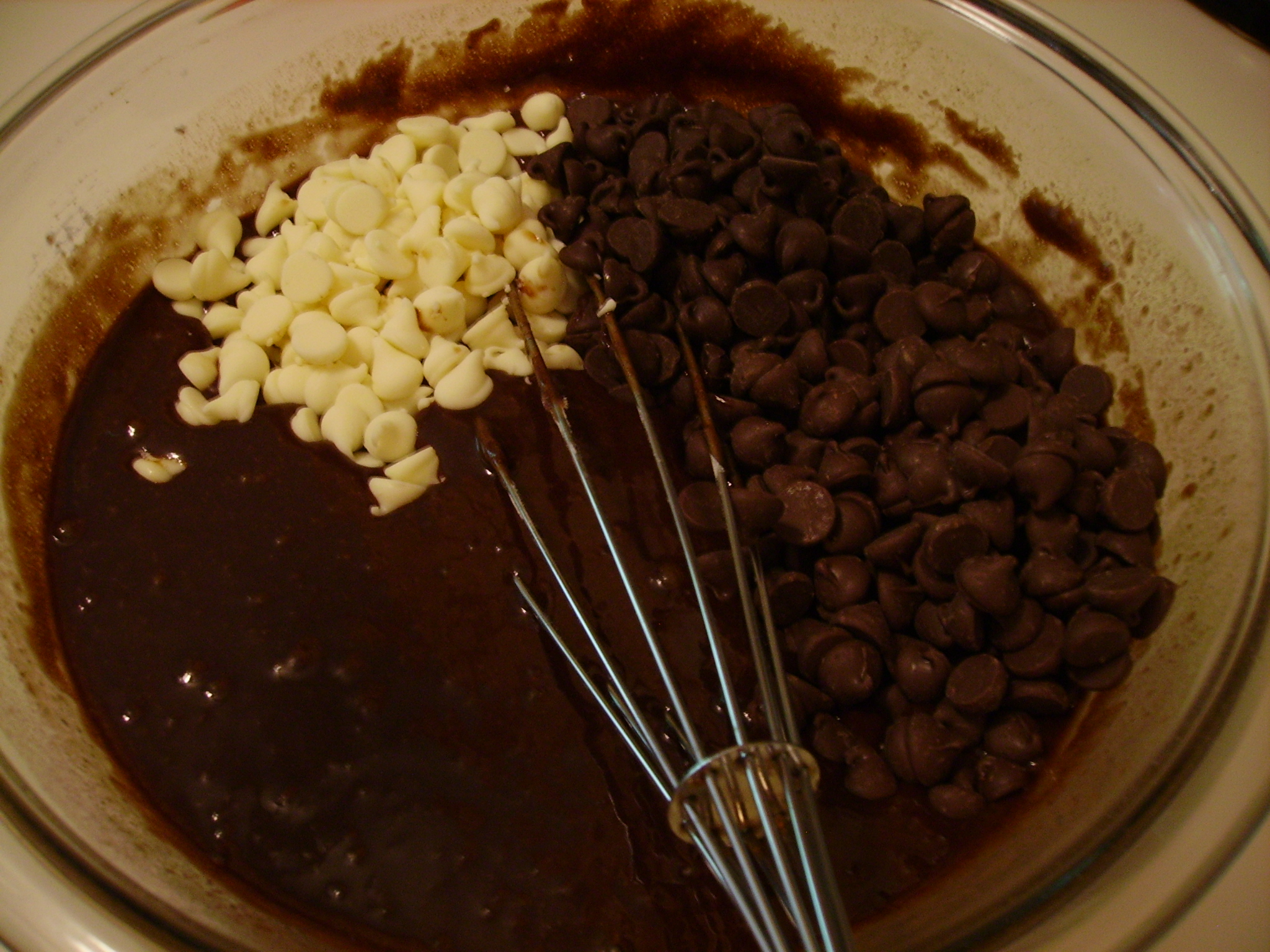 When it is just combined, add the chocolate chips. Make sure the chips get well distributed throughout the batter.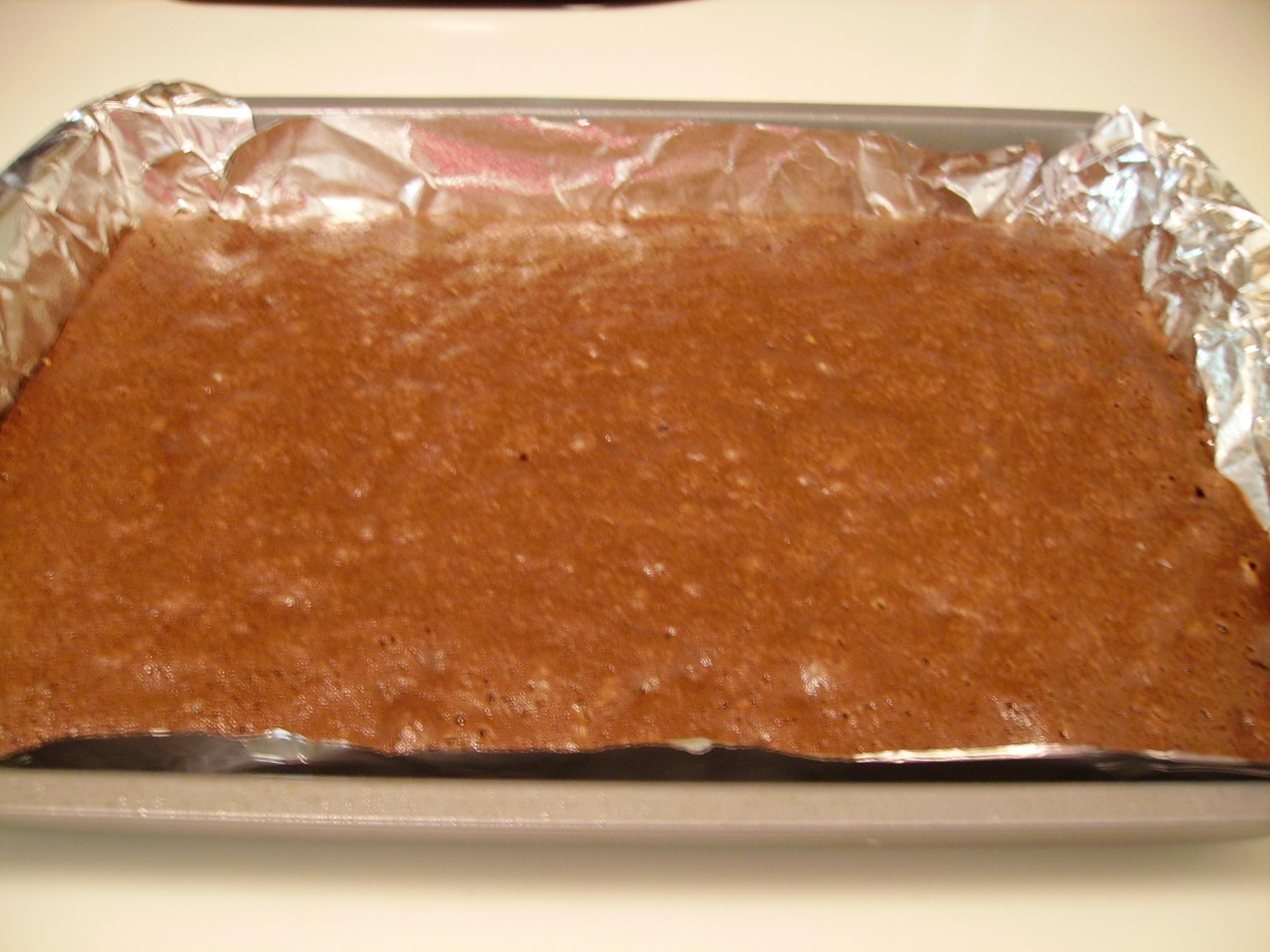 Spread the brownie batter evenly in a foil-covered and greased pan and bake for 30 minutes at 350°.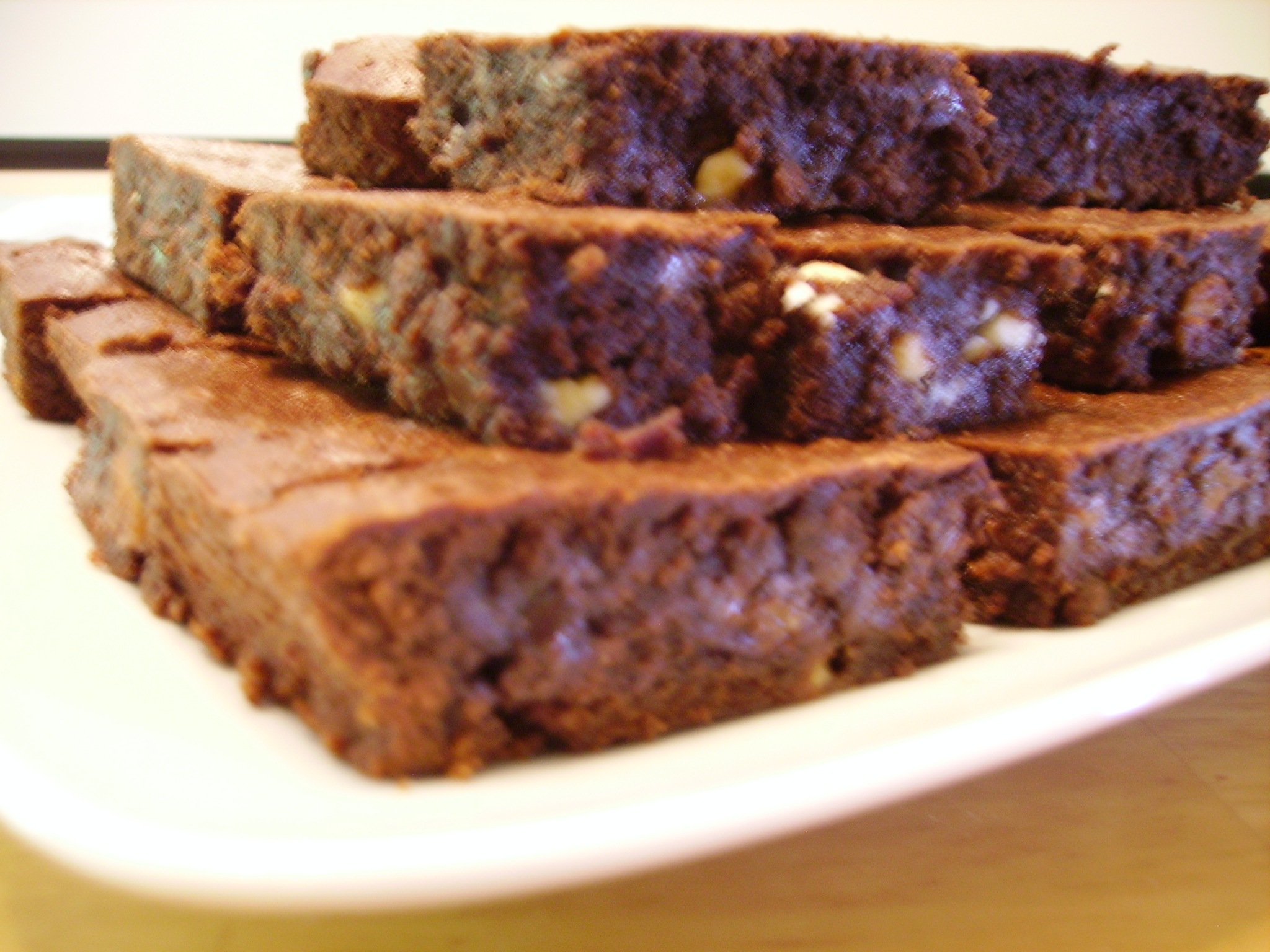 Cool completely before cutting. Normally I use a plastic knife to cut brownies, because that typically revents the brownies from releasing giant clumps as you cut. But this time I put the whole pan in the refrigerator for an hour and then used a very sharp, long knife to cut them once they got nice and chilly. There are so many chips in these babies that without the chill factor, the brownies are just too sticky to cut in nice, smooth lines.
Triple Chocolate Coffee Brownies
makes 2 dozen
Ingredients:
4 oz. unsweetened Baker's chocolate
¾ cup butter
1¾ cup sugar
3 eggs
1 tsp. vanilla extract
¼ cup Kahlua
¼ cup strong coffee
1¼ cup flour
¾ cup milk chocolate chips
½ cup white chocolate chips
¾ cup semisweet chocolate chips
Directions:
Preheat oven to 350º. Line a 9″x13″ baking pan with foil and grease the foil thoroughly with cooking spray.
In a large bowl, heat chocolate and butter in the microwave for 2 minutes. Whisk until chocolate is melted. Stir in sugar. Stir in eggs, vanilla, Kahlua, and coffee. Stir in flour until just combined and then add chips.
Spread batter in prepared pan.
Bake 30–35 minutes. Chill before cutting.
Enjoy!