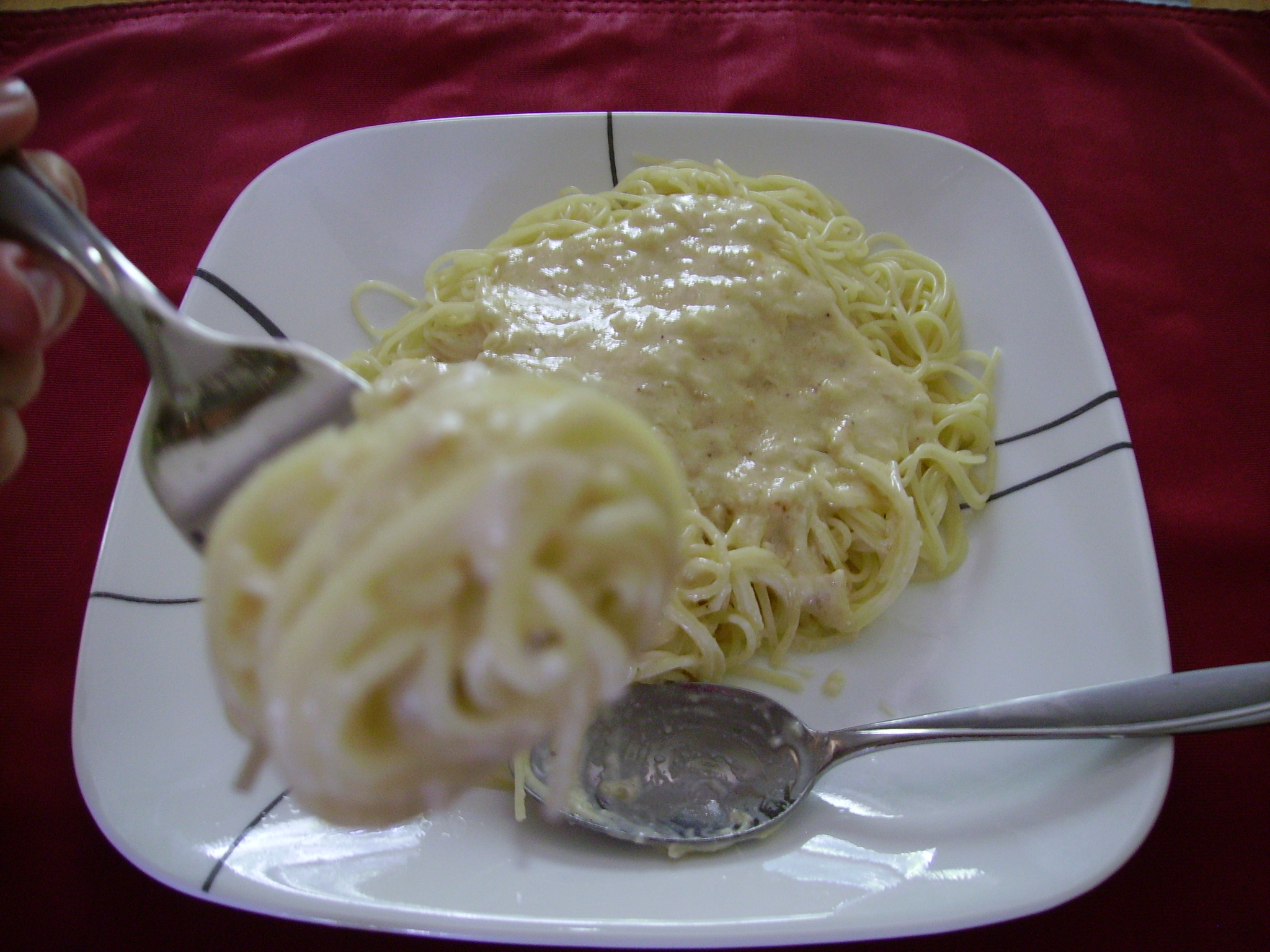 Have you ever noticed that by the time you get halfway through a plate of alfredo, you don't like it anymore?
That will not happen with this sauce, my very slightly healthier spin on an old classic. Though I would be lying completely if I told you that the chief downside of alfredo sauce (er…the enormous number of calories) was actually improved. But just eat a big salad and go for a walk and put it out of your mind!
This is one of the simplest pasta sauces you could ever make. It's just as easy to make a single serving as it is to whip up a batch to serve 8. Every time I make it, my husband gets really excited, and I think you will get excited, too!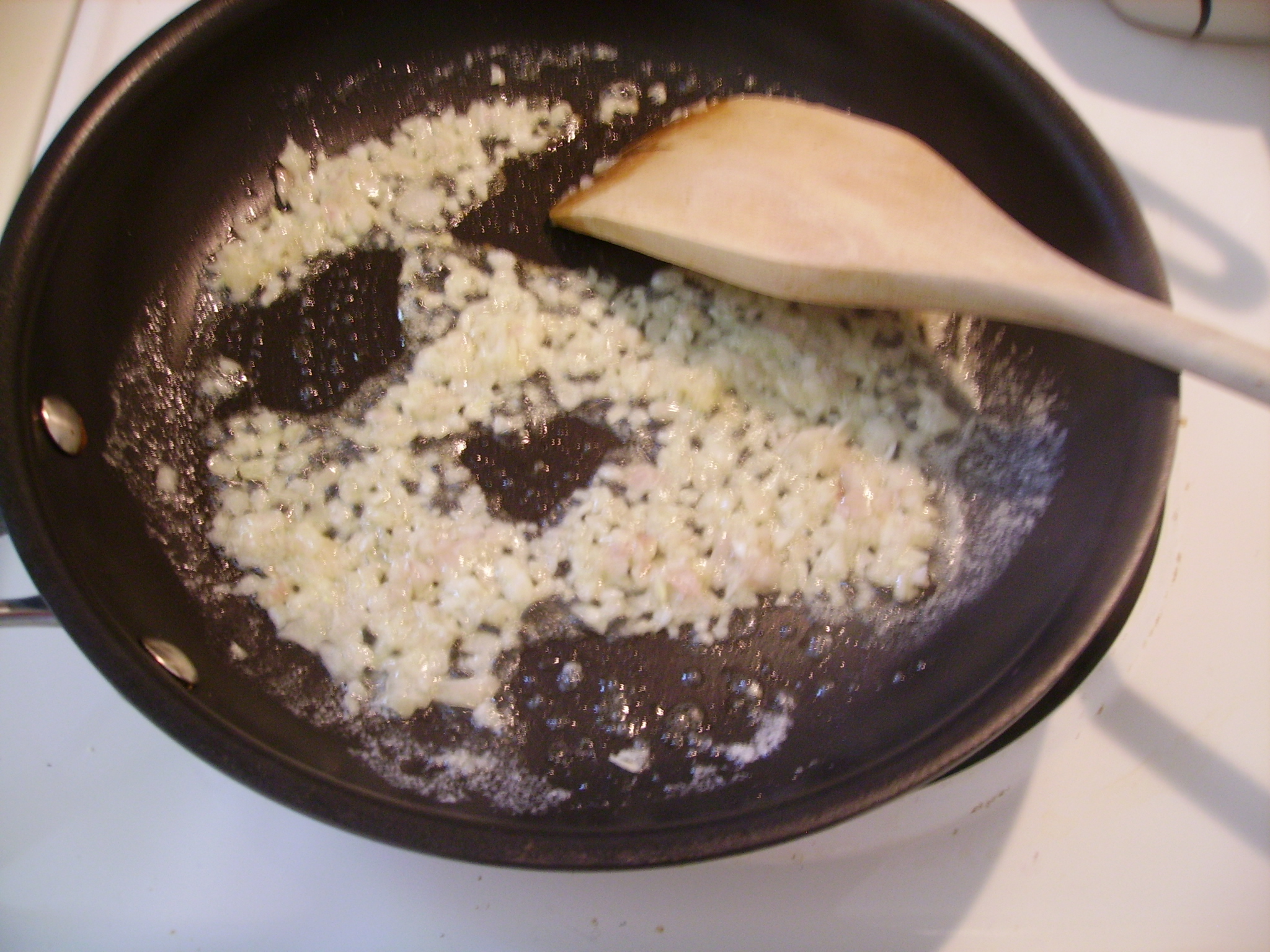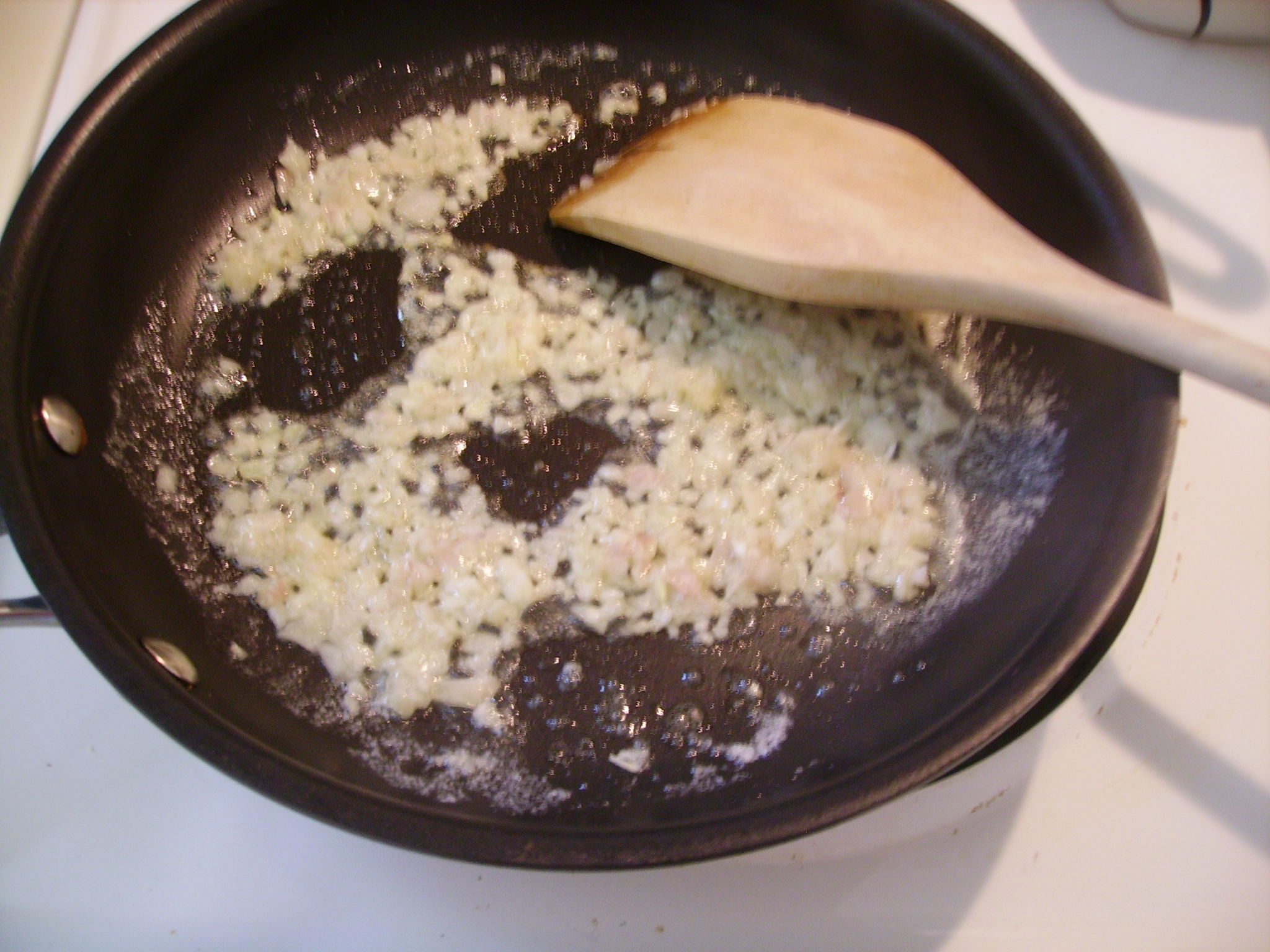 Mince 2 shallots. Sauté them in a small saucepan in about 1 tbsp. of butter or olive oil until they are translucent. Stir constantly to prevent them from burning. Trust me…that would not be ideal.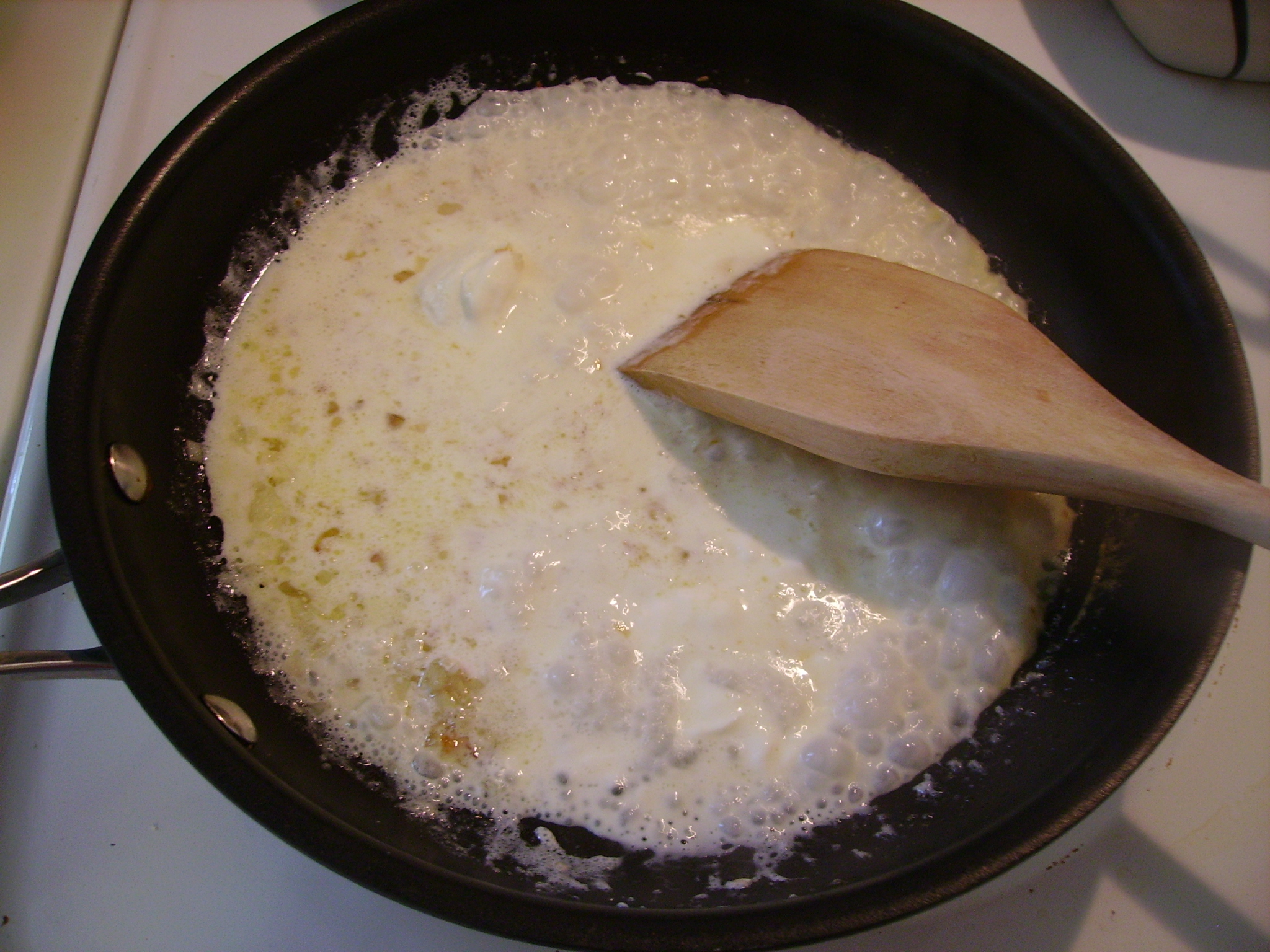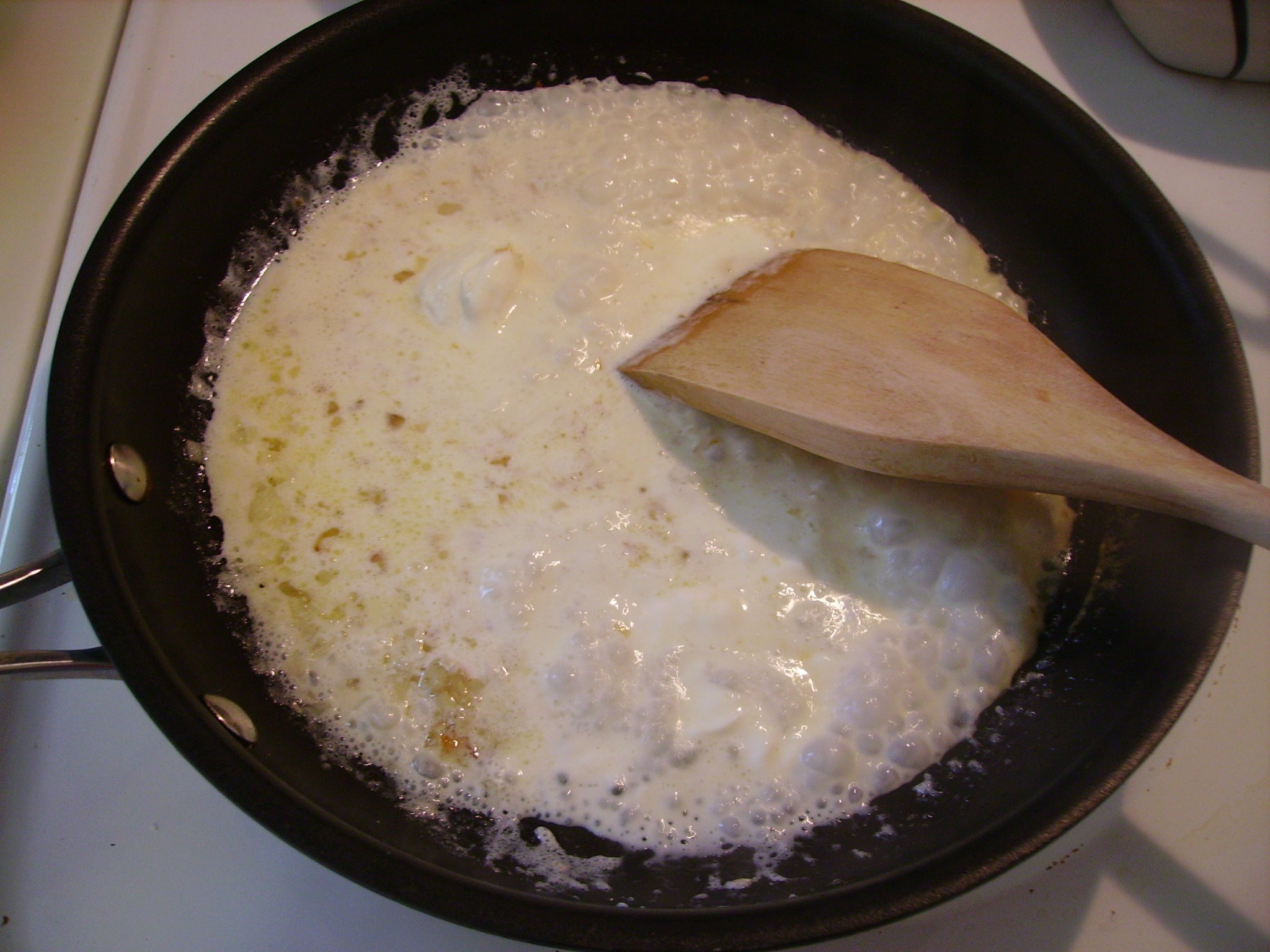 Pour cream over the shallots. Spoon in some sour cream and stir until it is melted. The liquid will be bubbling, so stir constantly. Try not to let it brown.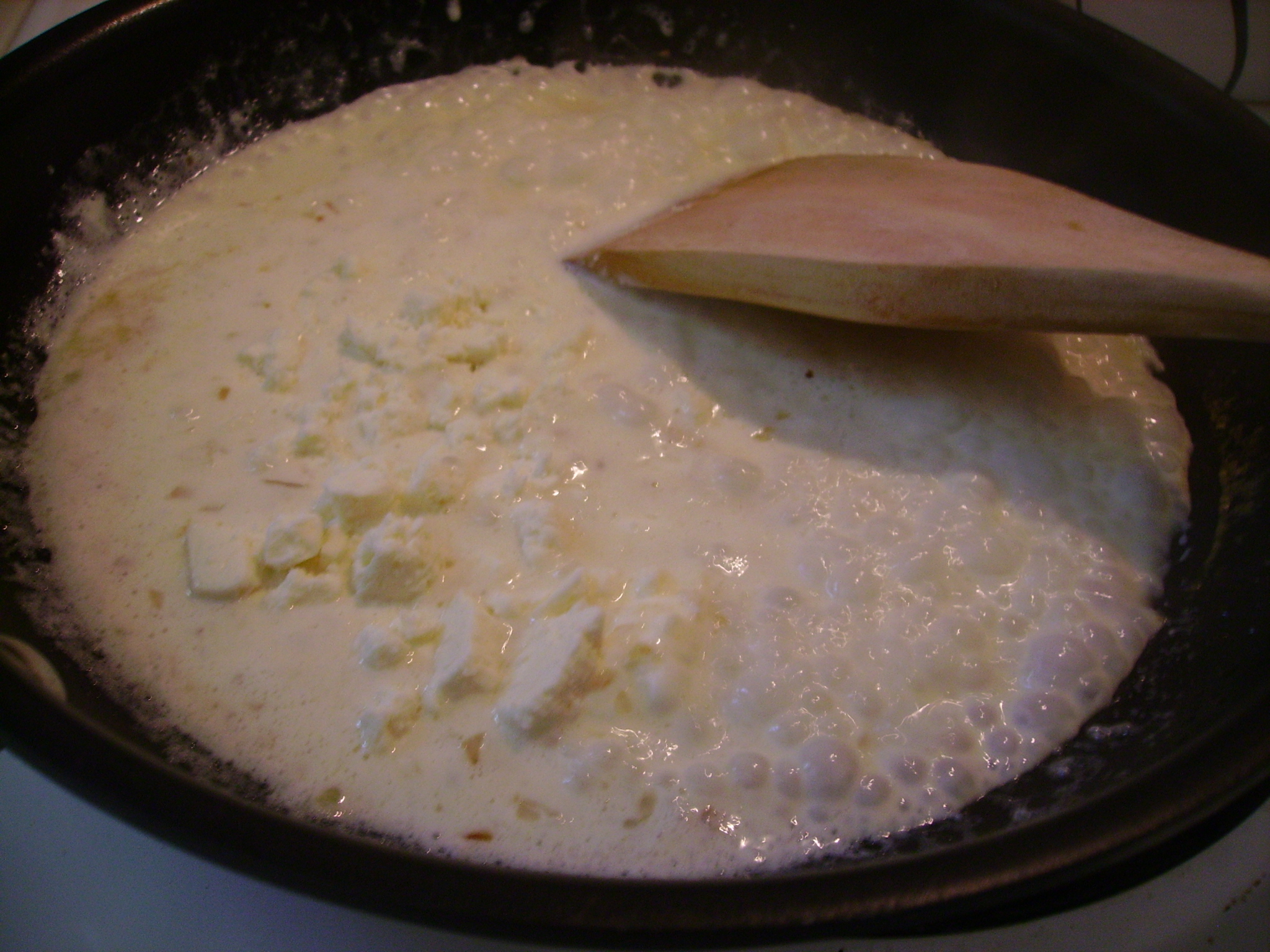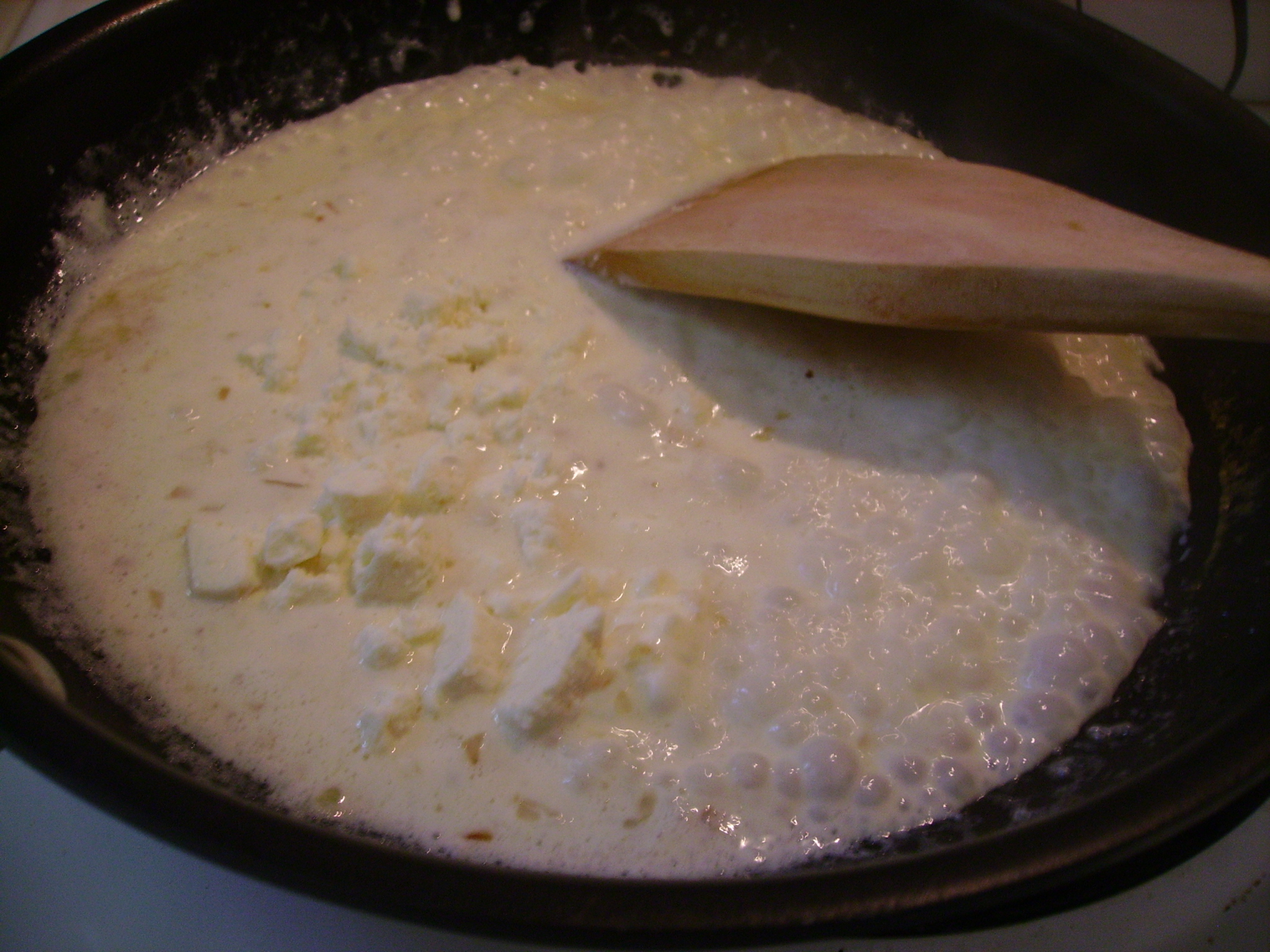 Add in the feta and stir until it melts.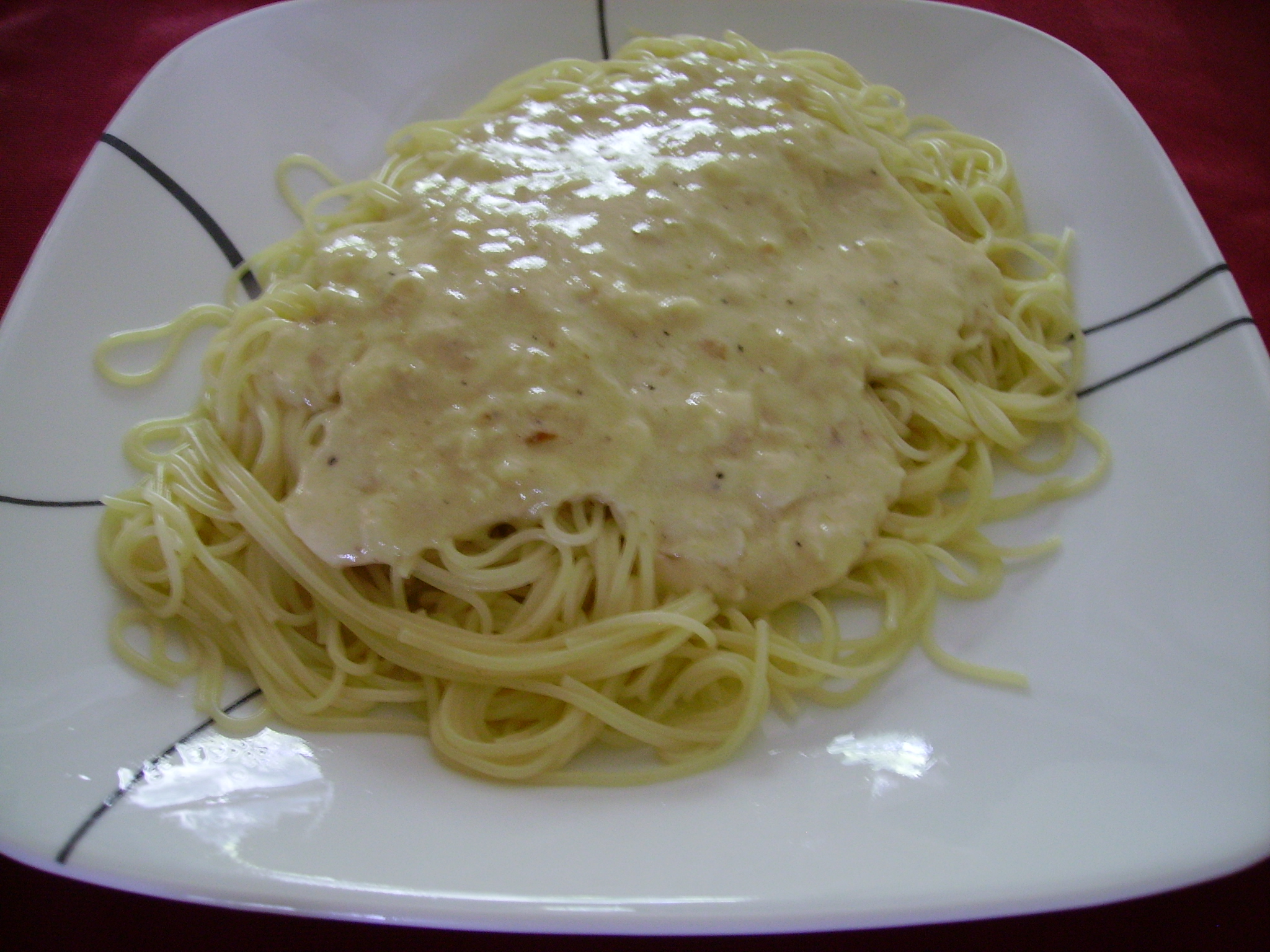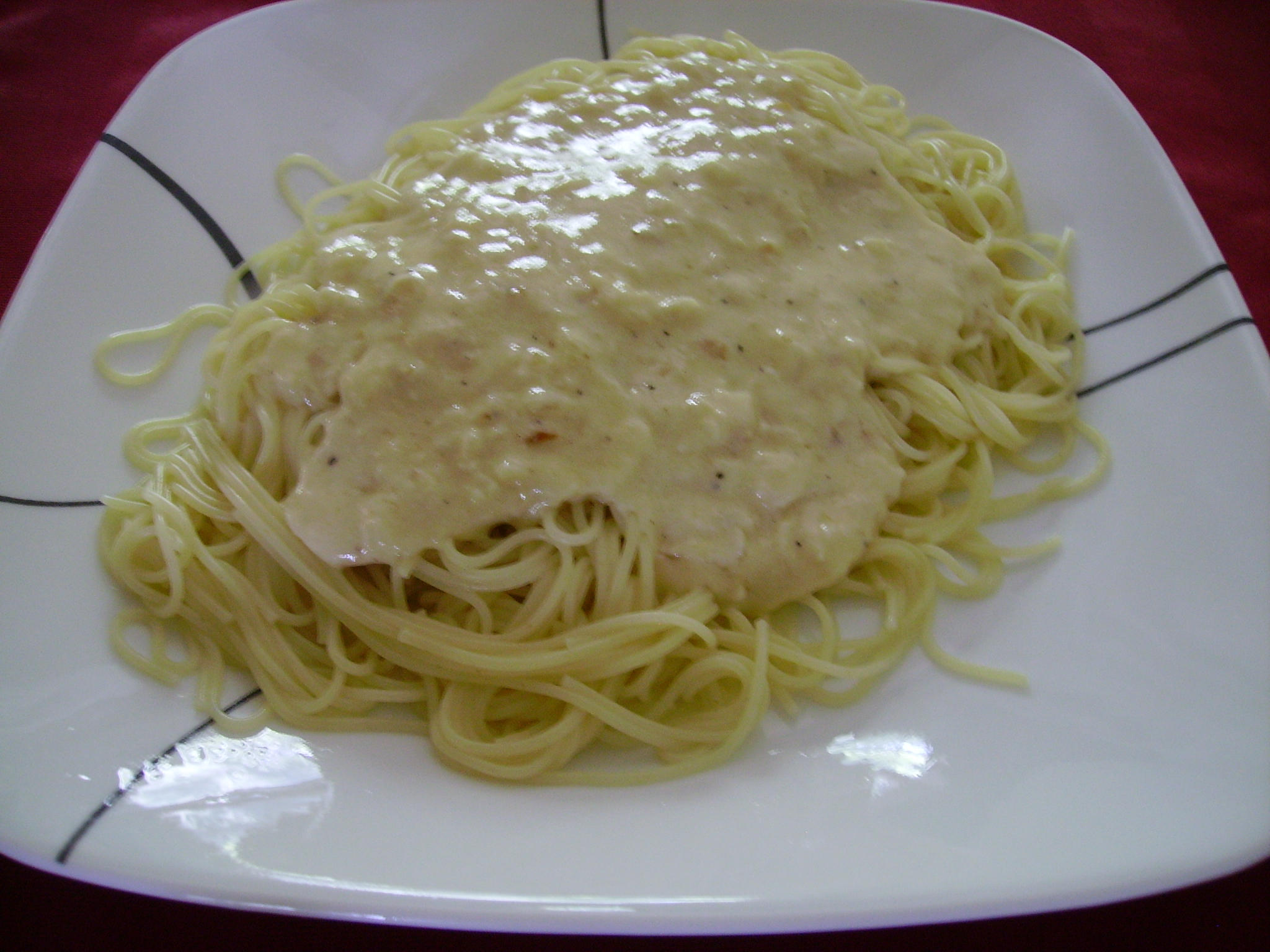 Once the feta is melted, remove the pan from the heat and stir in the parmesan. Immediately pour over hot, cooked pasta. The sauce is really great with spinach fettuccine, though I didn't have any on hand when I was taking the pictures.
Feta Alfredo
by Melissa
serves 2-4
Ingredients:
½ lb. angel hair or fettuccine
1 tbsp. butter
2 small shallots, minced
½ cup low-fat sour cream
¾ cup heavy cream
½ cup feta
3 tbsp. grated parmesan
Directions:
Cook pasta as directed.
Melt butter in small saucepan. Add shallots and sauté over high heat until fragrant and beginning to brown.
Lower heat to medium and add sour cream. Stir for 15 seconds and then add cream and feta. Stir until feta is completely melted. Remove from heat and stir in parmesan.
Immediately toss sauce with drained pasta and serve warm.
Enjoy!
Please follow and like Savored Grace: