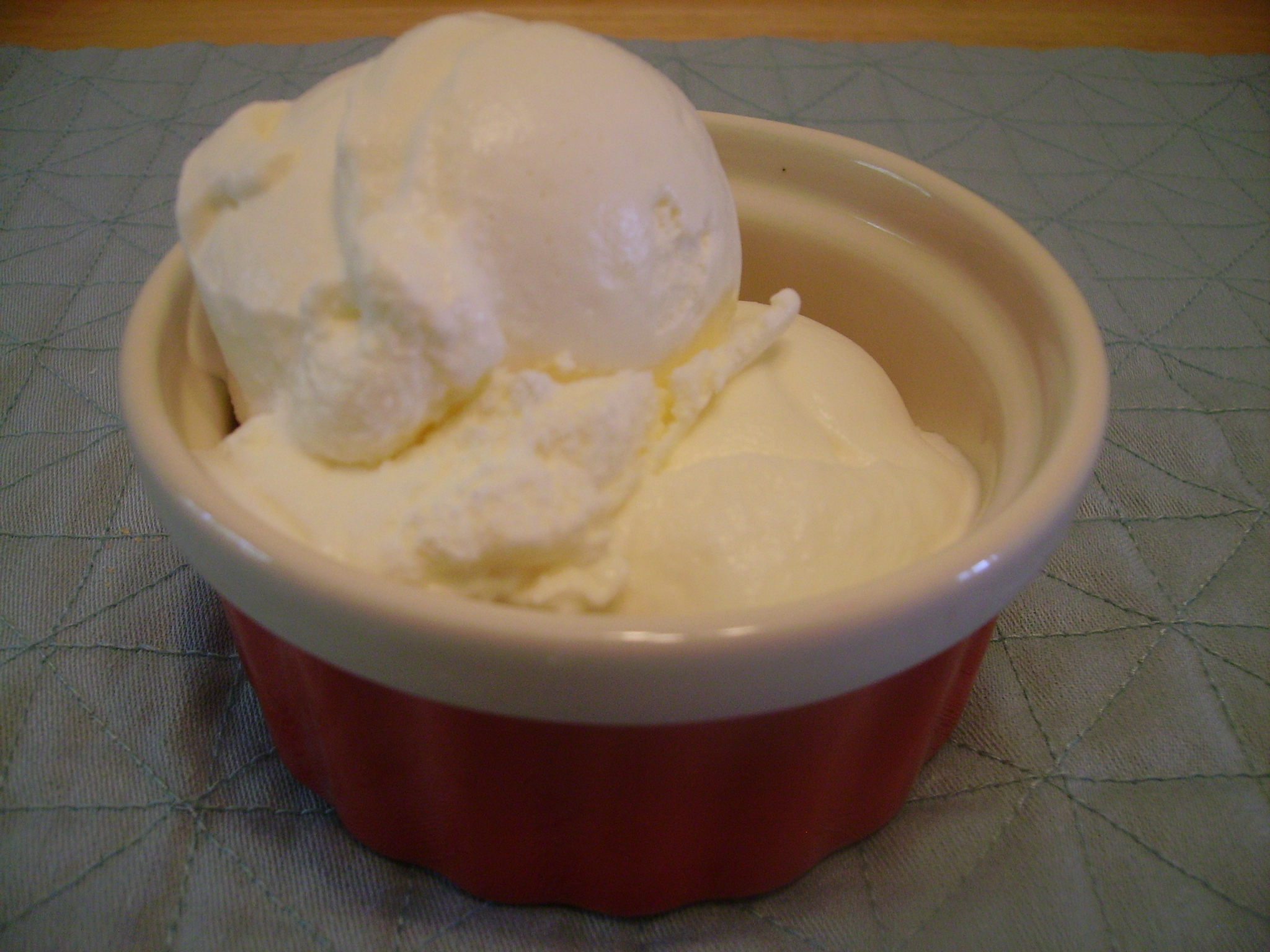 What's your favorite ice cream shop?
Mine is Maggie Moos…though lately the evil Coldstone has been trying to push them out of business. 🙁 I don't know what people see in Coldstone; Maggie Moos has more creative flavors (or maybe I just mean fewer fruit-dependent flavors), and the ice cream is creamier.
But whether you like Maggie or the evil conglomerate, sweet cream is a wonderful flavor, one of Dave's favorites, and I know you will enjoy the simple elegance of this ice cream!