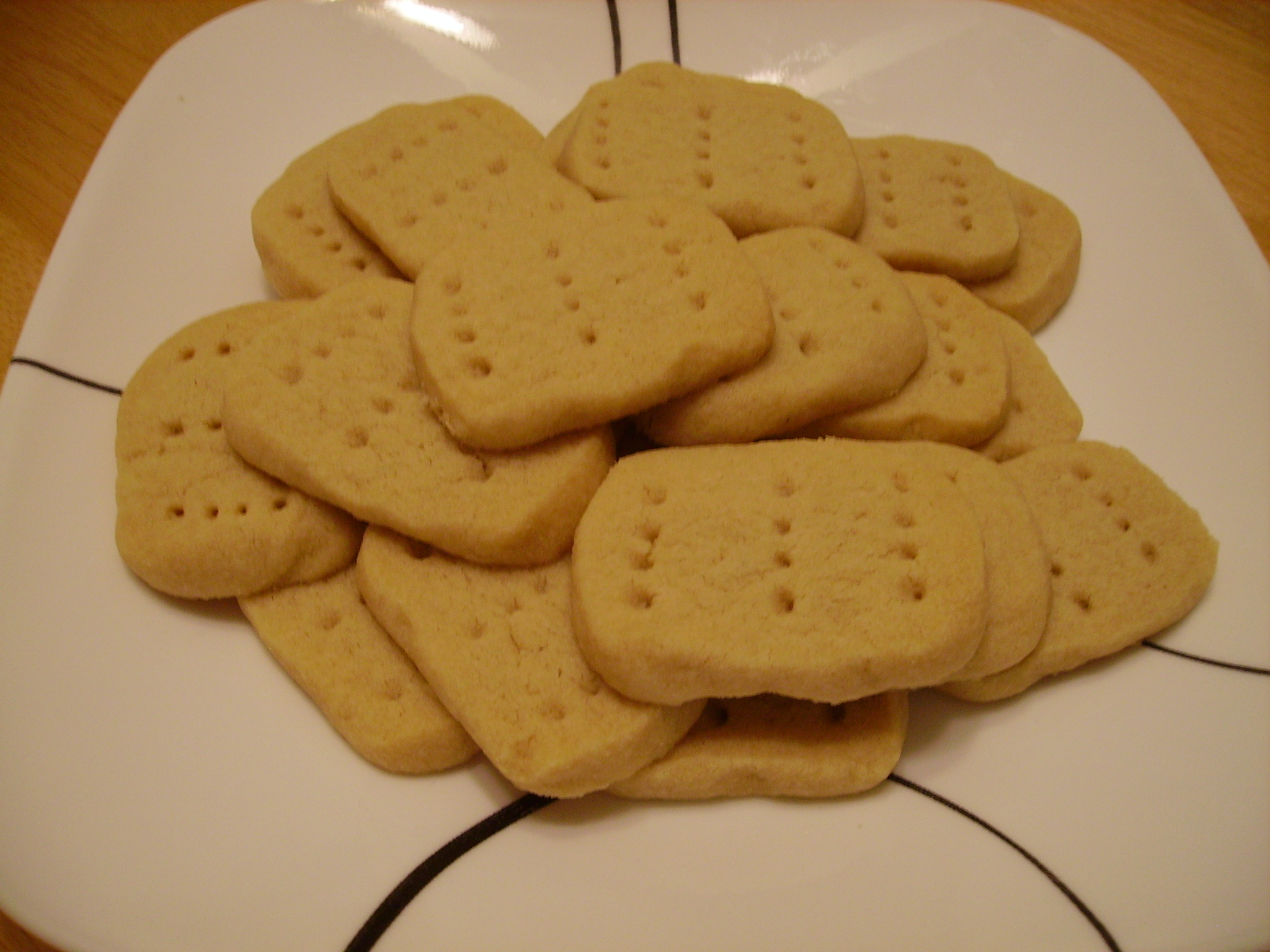 Shortbread is possibly the simplest cookie on the face of the earth. With only three basic ingredients, you can make almost infinite variations, but all you really need to have on hand is butter, sugar, and flour.
These cookies are great alongside coffee or tea. They are crunchy but still a little moist, and just barely sweet. I really like the brown sugar because it adds a little depth to the cookie. Try these! I know you'd like them.
Shortbread is so easy, it only takes like 2 steps to make them.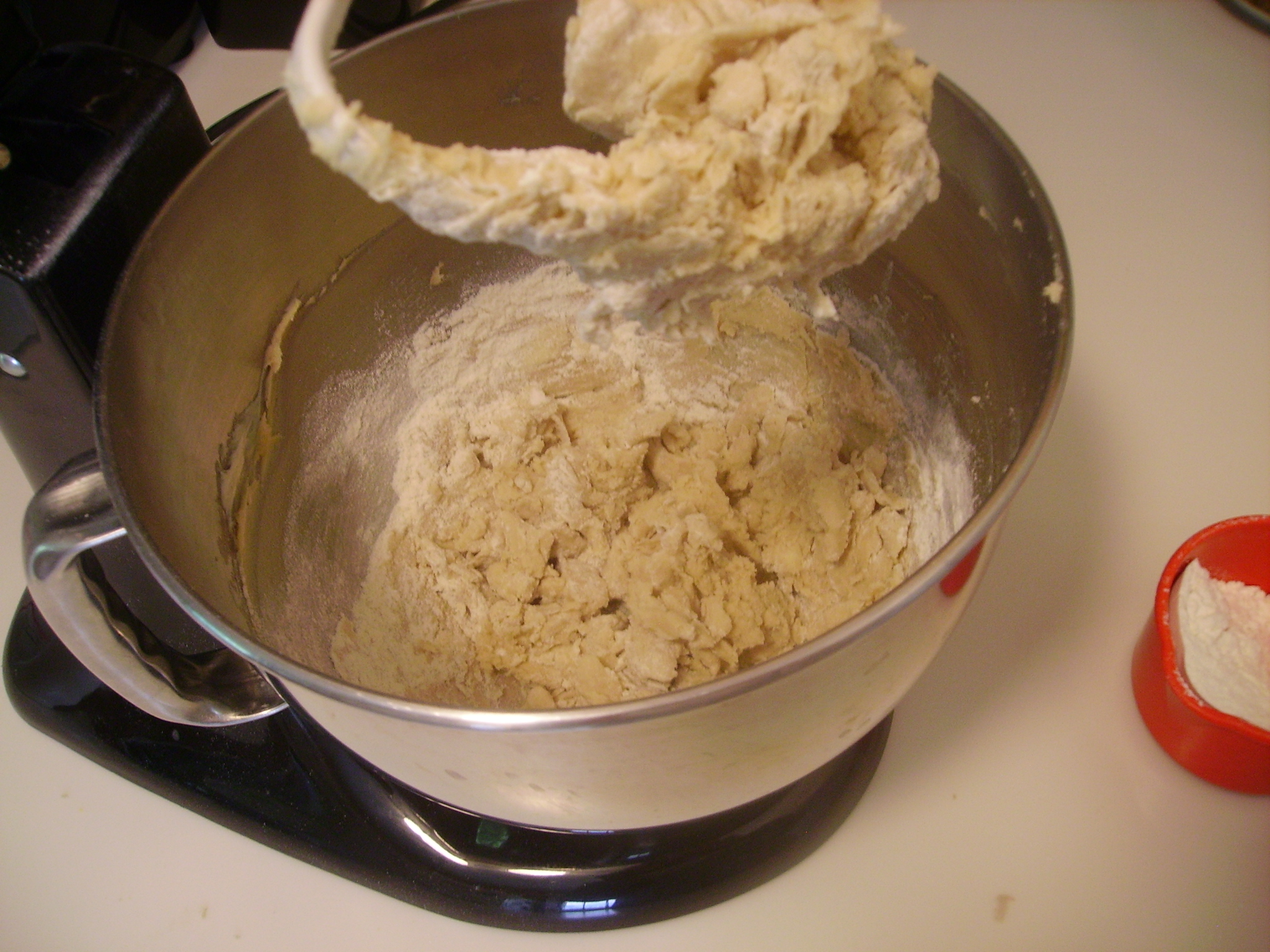 First, cream the butter and sugar. Add the flour in about 4 portions and stir until combined. These cookies aren't finicky, so you can really stir as long as you want without any ill effects.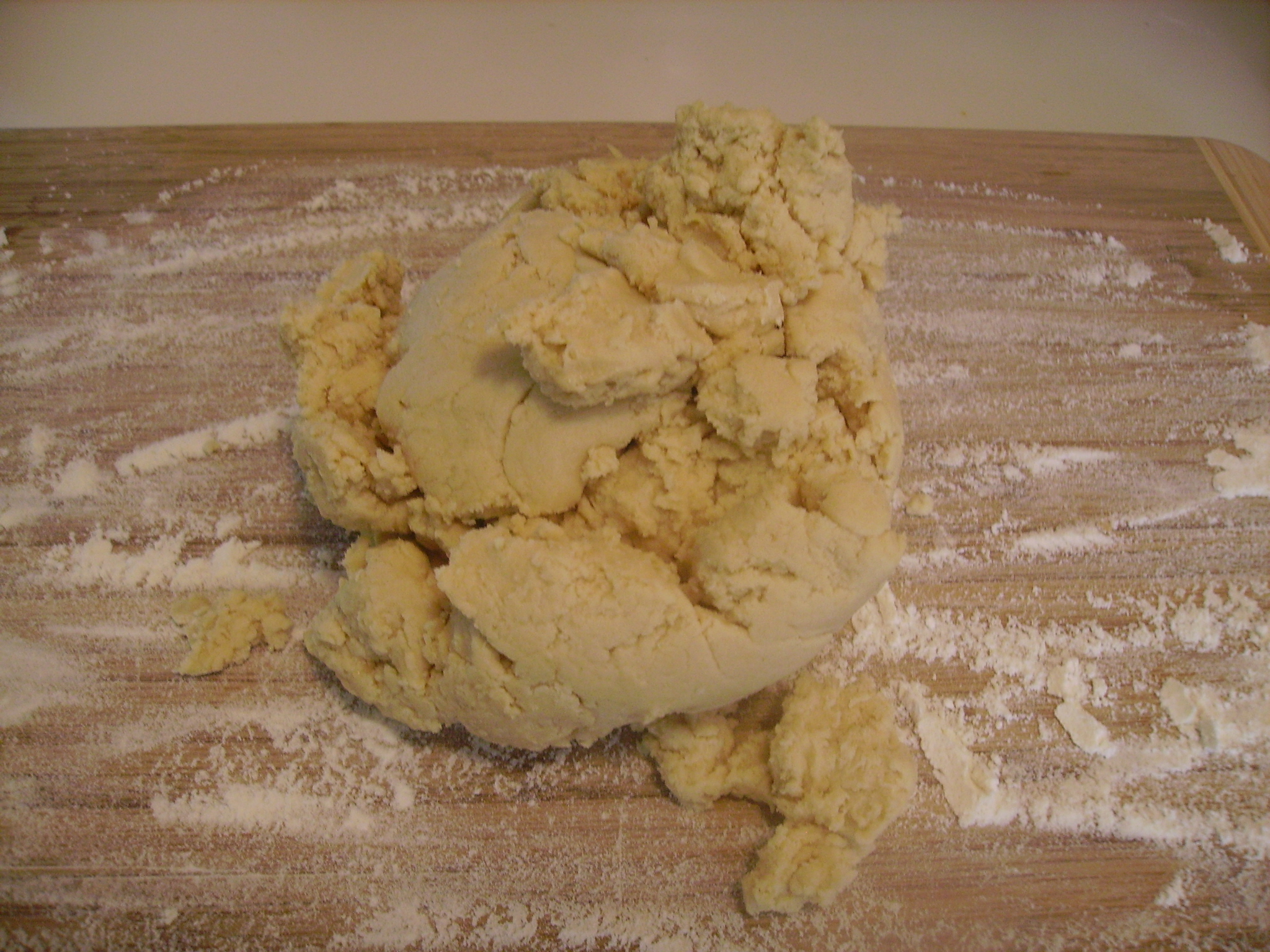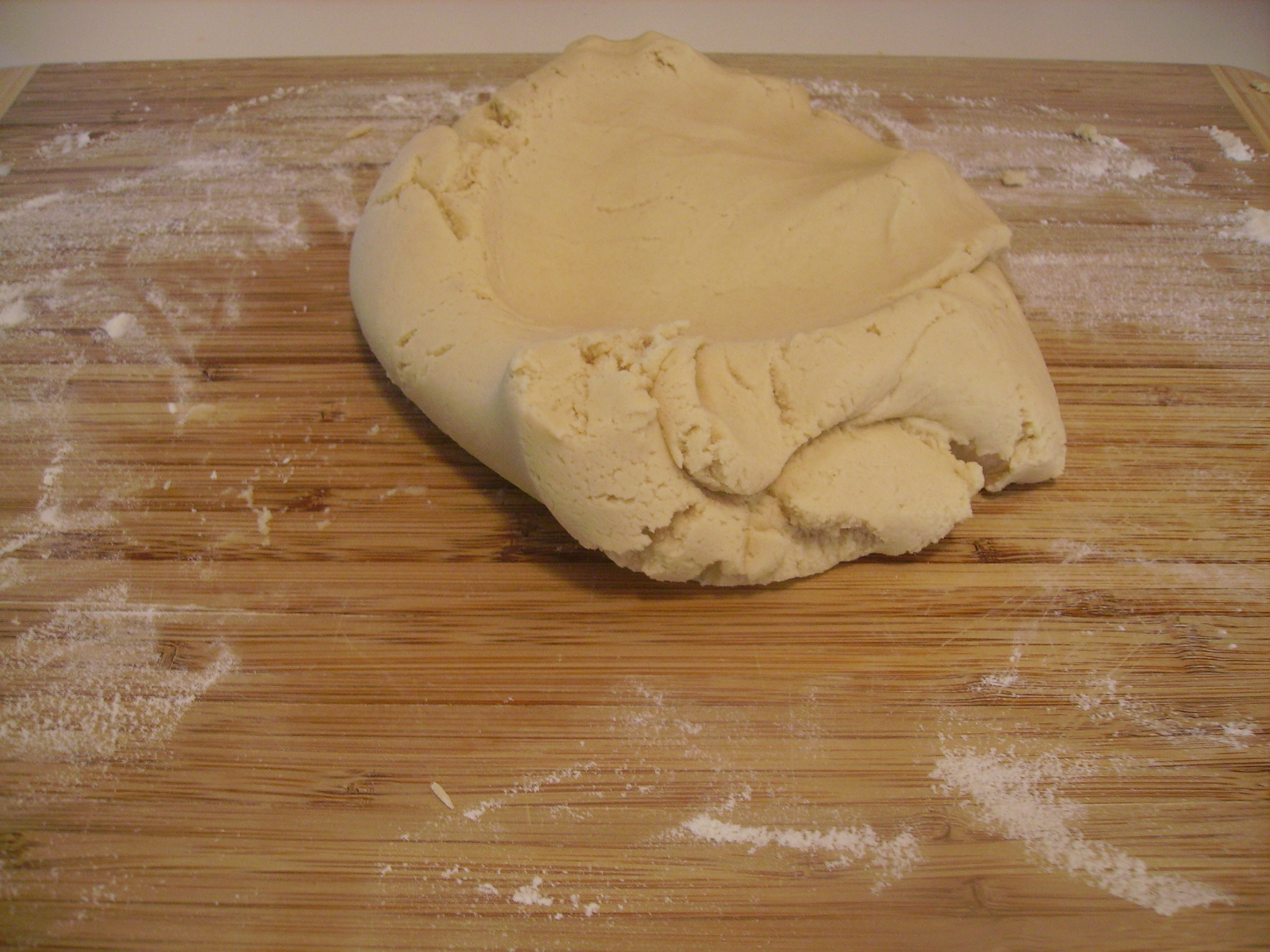 Turn the dough onto a lightly floured board and knead for 2-3 minutes, until soft and smooth.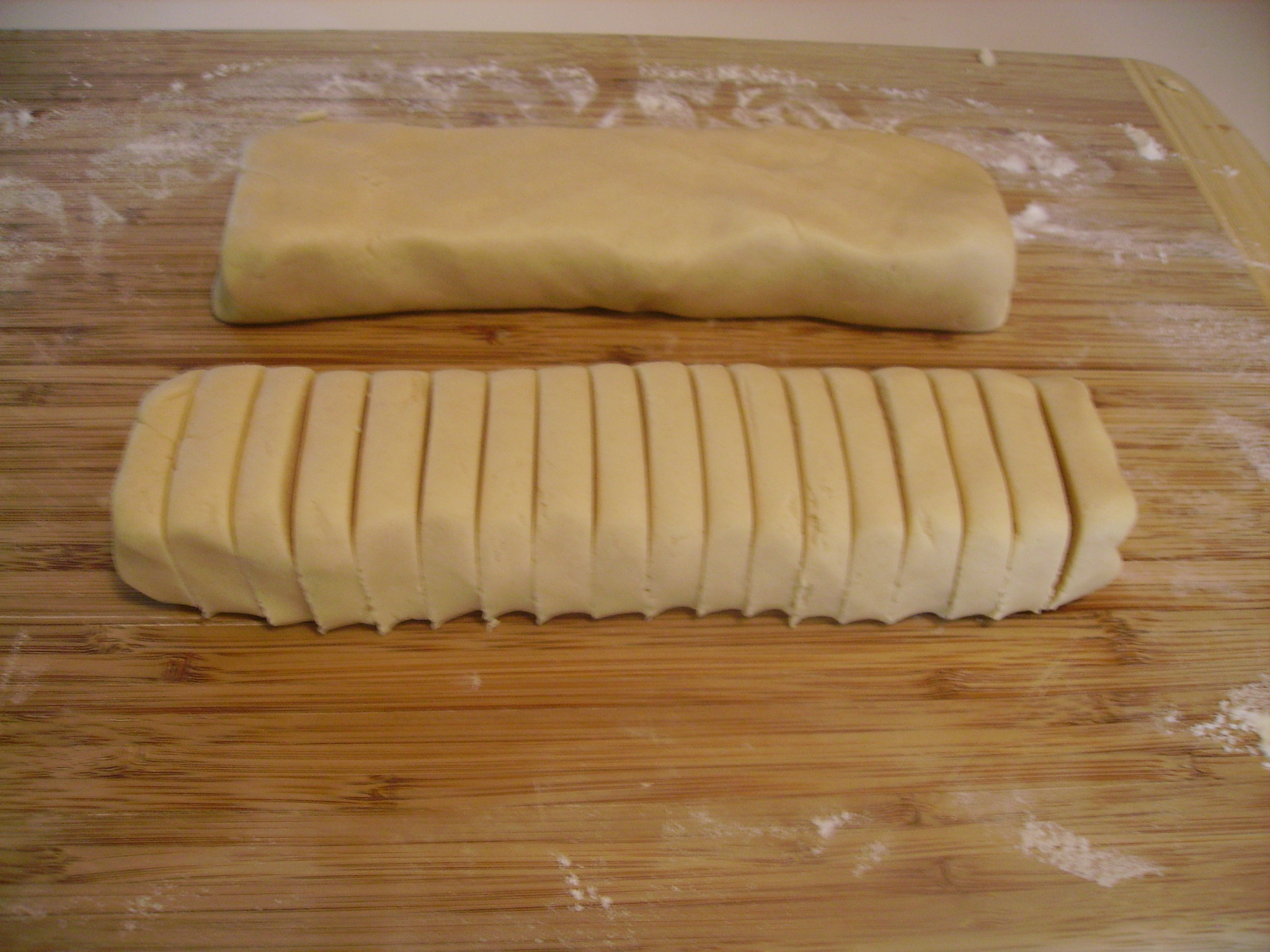 Divide the dough in half and form into long bricks. Slice into ¼″ cookies. You will end up with little rectangles. Don't worry if they are not all even.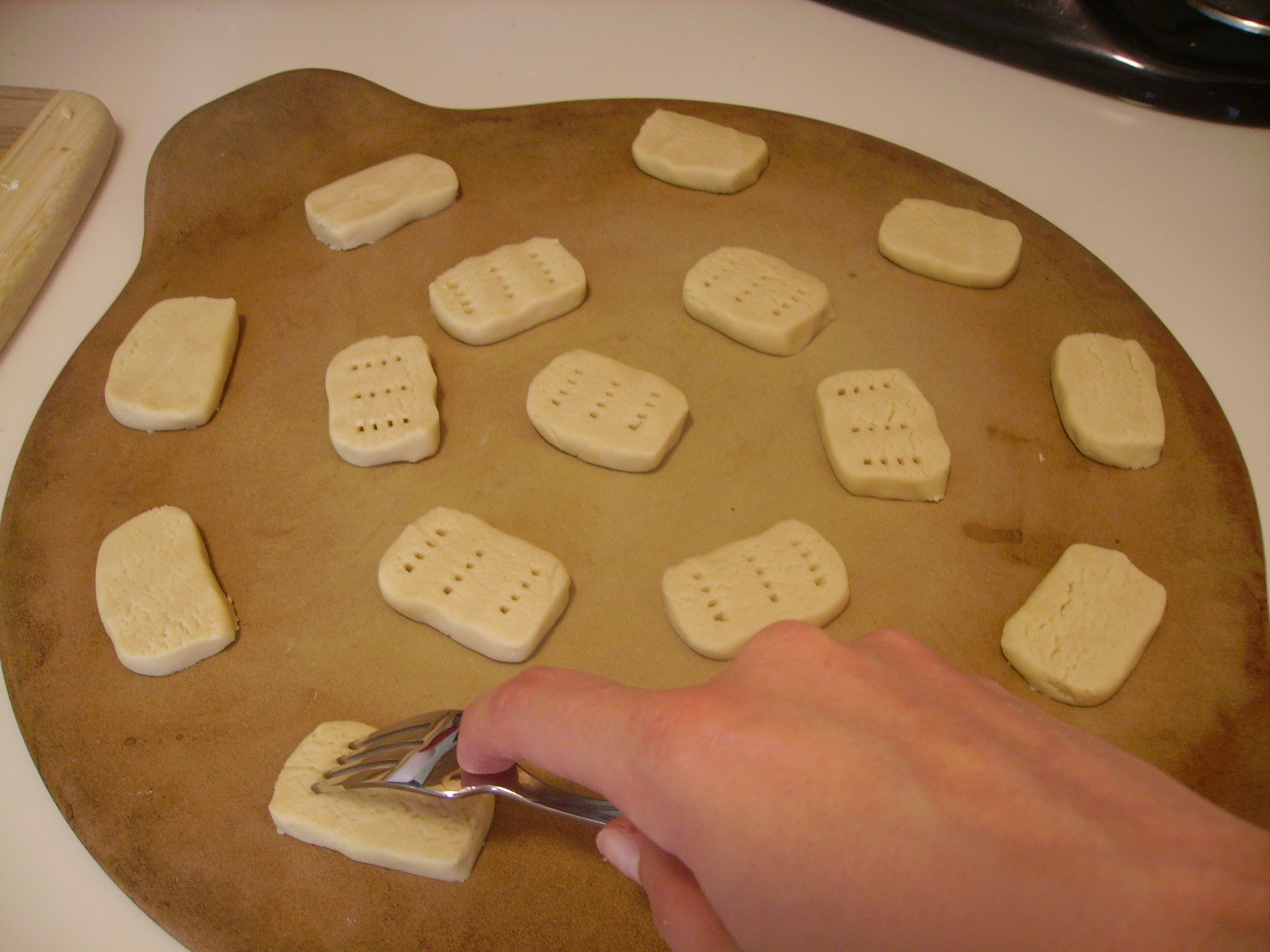 Lay the cookies onto a baking stone or cookie sheet. Feel free to reshape a little. Prick each cookie 3 times, about halfway through. Bake for 20-25 minutes,until they are lightly brown on top. The longer you cook, the crispier they will get. I prefer to pull mine out around 20 minutes, but I like a softer cookie.
Brown Sugar Shortbread
lightly adapted from a recipe my mom found many years ago…
makes about 3 dozen
Ingredients:
1 cup salted butter, softened*
½ cup light brown sugar
2¼ cups flour
Directions:
Preheat oven to 300°.
In a mixing bowl, cream butter and sugar. Gradually stir in the flour.
On a lightly floured surface, knead until smooth—about 3 minutes. Divide dough in half and form into narrow bricks, about 1″x2″.
Using a very sharp knife, cut into ⅓″ slices and place onto ungreased cookie sheet about 1″ apart. Prick each with a fork into a graham cracker pattern.
Bake for 25 minutes, or until bottoms begin to brown. Cookies should be firm and crisp. Cool for 5 minutes on the sheet before removing to a wire rack.
*Note: If you prefer to use unsalted butter, make sure you add ¾ tsp. salt to the dough.
Enjoy!