My husband loves mushrooms. Possibly the only vegetable in the whole world about which he feels enthusiastic. Unfortunately for both of us, he likes them cooked (and drenched in some kind of sauce) where I prefer them raw on salads. I've been working  to edit my tastes, and occasionally I find a dish that really works for both of us on the mushroom front—like this mushroom ragu!
I knew Dave would love it the second I saw that it's made with whiskey. I think you will love this pasta, too! There is definitely a large amount of alcohol in the sauce, but it is so aromatic as it cooks off, and when combined with the cream and the mushrooms it makes a surprisingly light and elegant sauce for your favorite pasta.
So…stop by your local ABC and pick up a bottle of bourbon. Let's get cookin'!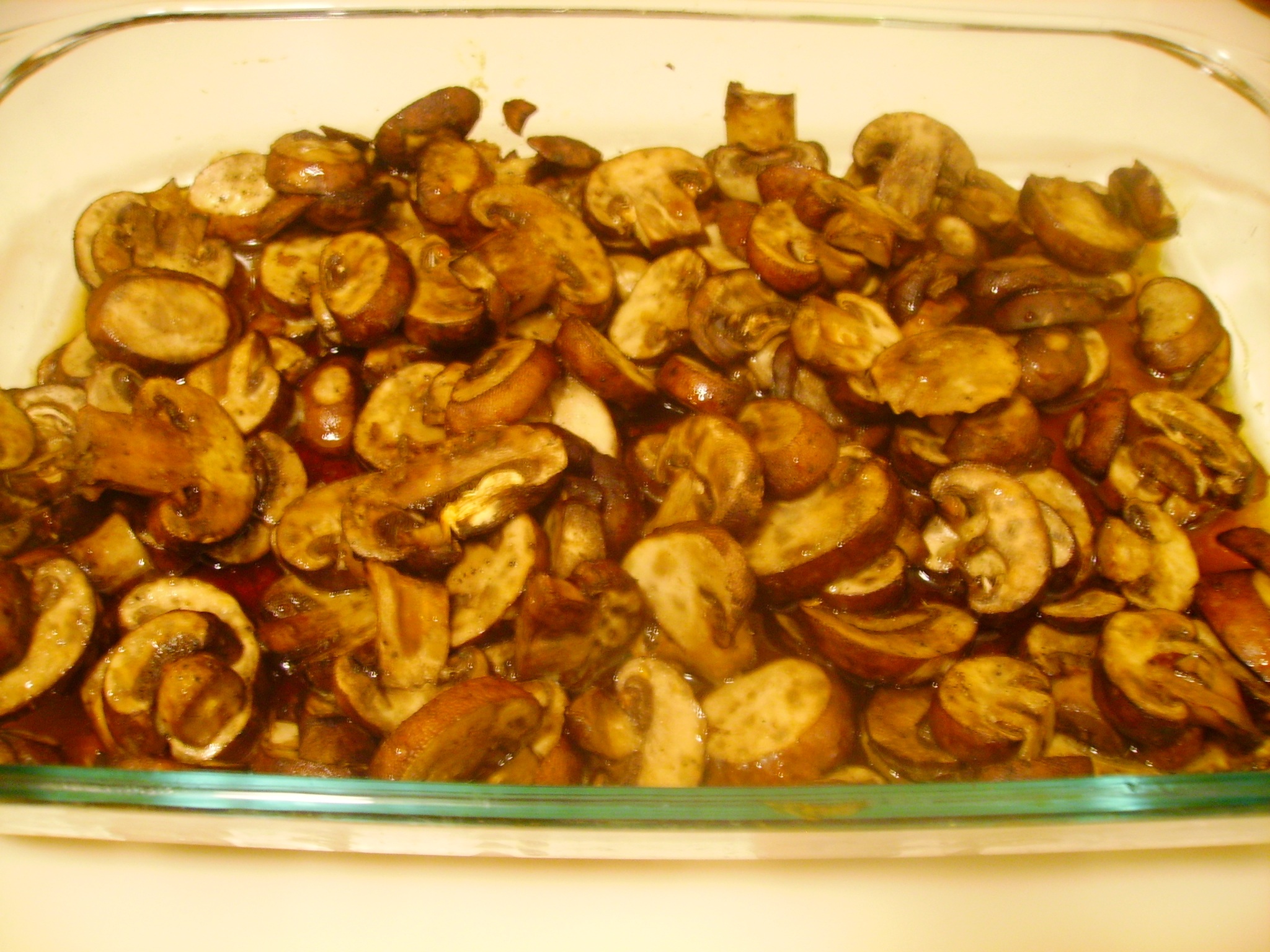 Start by roasting the mushrooms in a very large glass dish for 35–40 minutes at 375°. You want the mushrooms to become very dark and soft, with no crunch at all in the center.
Meanwhile, get the pasta started. Use whatever pasta you like, though I recommend something short and firm, like penne.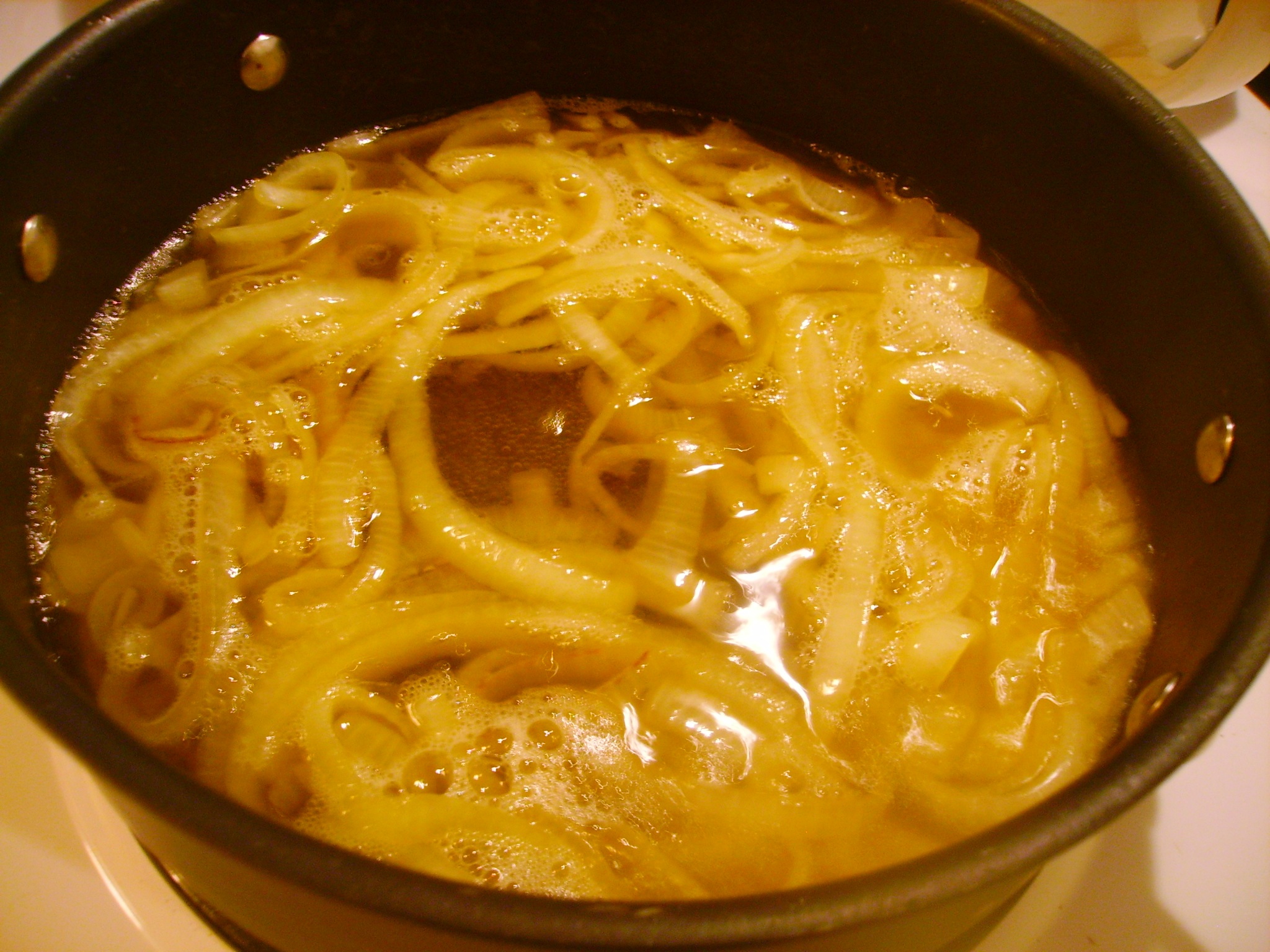 Slice up the onion. Sauté with butter and olive oil in a very large pan or a stock pot for about 3 minutes, or until they are soft and nearly translucent. Pour the whiskey and wine into the pan and let the liquids bubble for several minutes so the alcohol can cook off.
When it stops smelling sharp (aka…you don't feel like you just slugged back a cocktail when you take a whiff), pour in the vegetable broth. Let the mixture simmer until it has reduced by about half.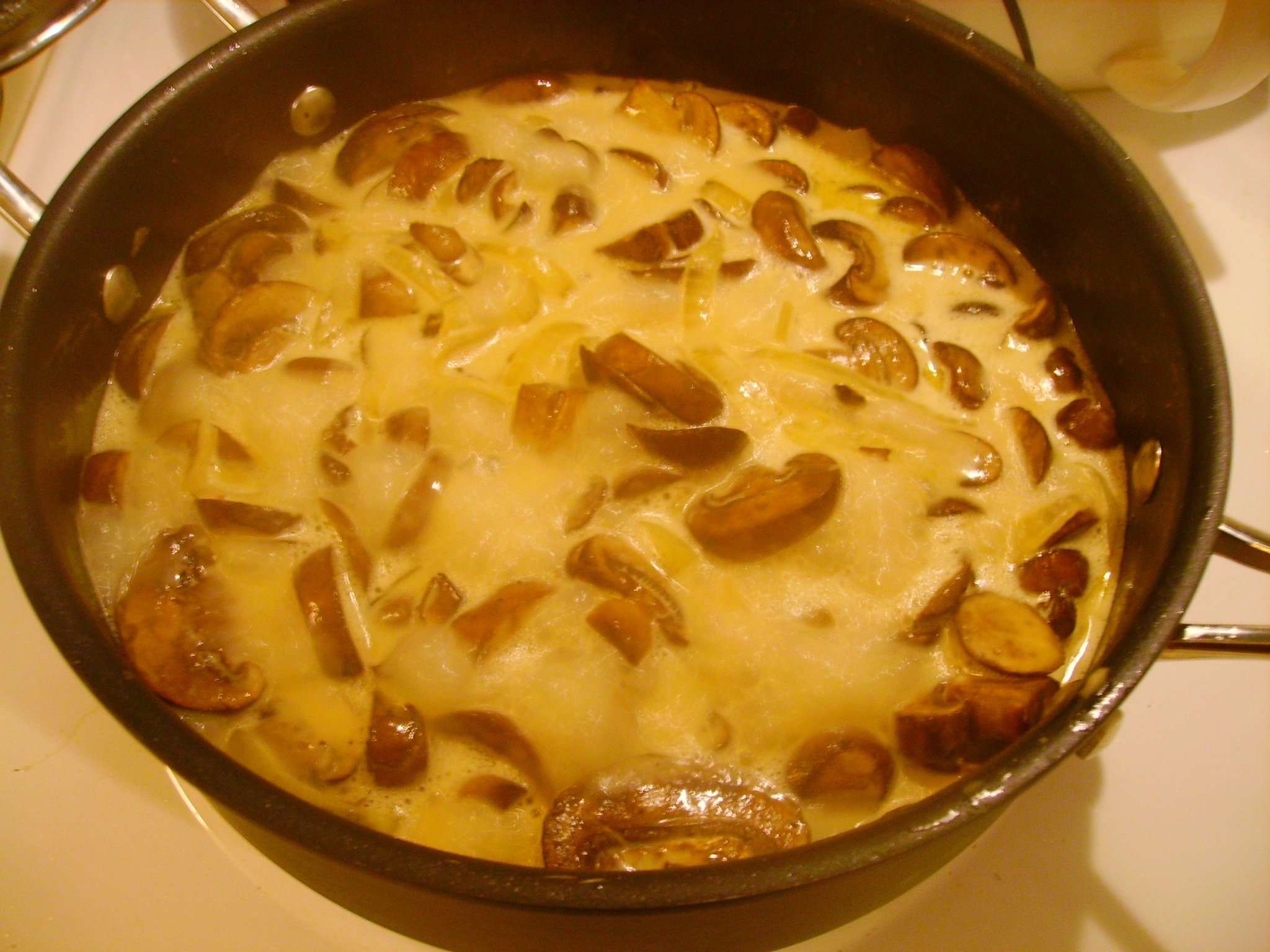 At this point, the mushrooms should be about done, and the whiskey sauce should be thickened. Add the mushrooms and the cream to the sauce mixture. Don't worry if the mushrooms aren't quite done…you can add them a little bit later. Continue to let the sauce thicken over medium heat. It can be done whenever you want, but keep it warm until you are ready to toss it with the pasta.
Serve warm with a glass of the same wine you used in the pasta.
Boozy Mushroom Ragu
lightly adapted from The Pioneer Woman
serves 6
Ingredients:
24 oz. sliced baby bella mushrooms
¼ cup olive oil, divided
salt and black pepper
1 lb. penne
2 tbsp. butter
1 large yellow or white onion, halved and sliced thinly
1 cup dry white wine
¾ cups bourbon whiskey
½ cup vegetable broth
1 cup heavy cream
Directions:
Preheat oven to 375°.
In a large glass dish, toss the mushrooms with about 2 tbsp. olive oil, then sprinkle with salt and pepper. Roast for 35–40 minutes, or until golden brown, stirring at the halfway point to help them roast evenly.
Cook pasta according to package directions. Drain.
In a large pot, heat remaining olive oil along with the butter over medium heat. Throw in the sliced onions and sauté for about 3 minutes, or until beginning to turn translucent. Pour in wine and whiskey and let bubble for 2 minutes, until very fragrant and the alcohol is at least half cooked off. Pour in the broth. Allow the liquid to reduce, stirring occasionally.
When the sauce has thickened slightly, stir in cream and reduce heat to low. Add mushrooms (including any juice at the bottom of the dish) and season again to taste. Simmer until sauce thickens.
Toss the mushroom sauce with the cooked pasta and serve while warm.
Enjoy!