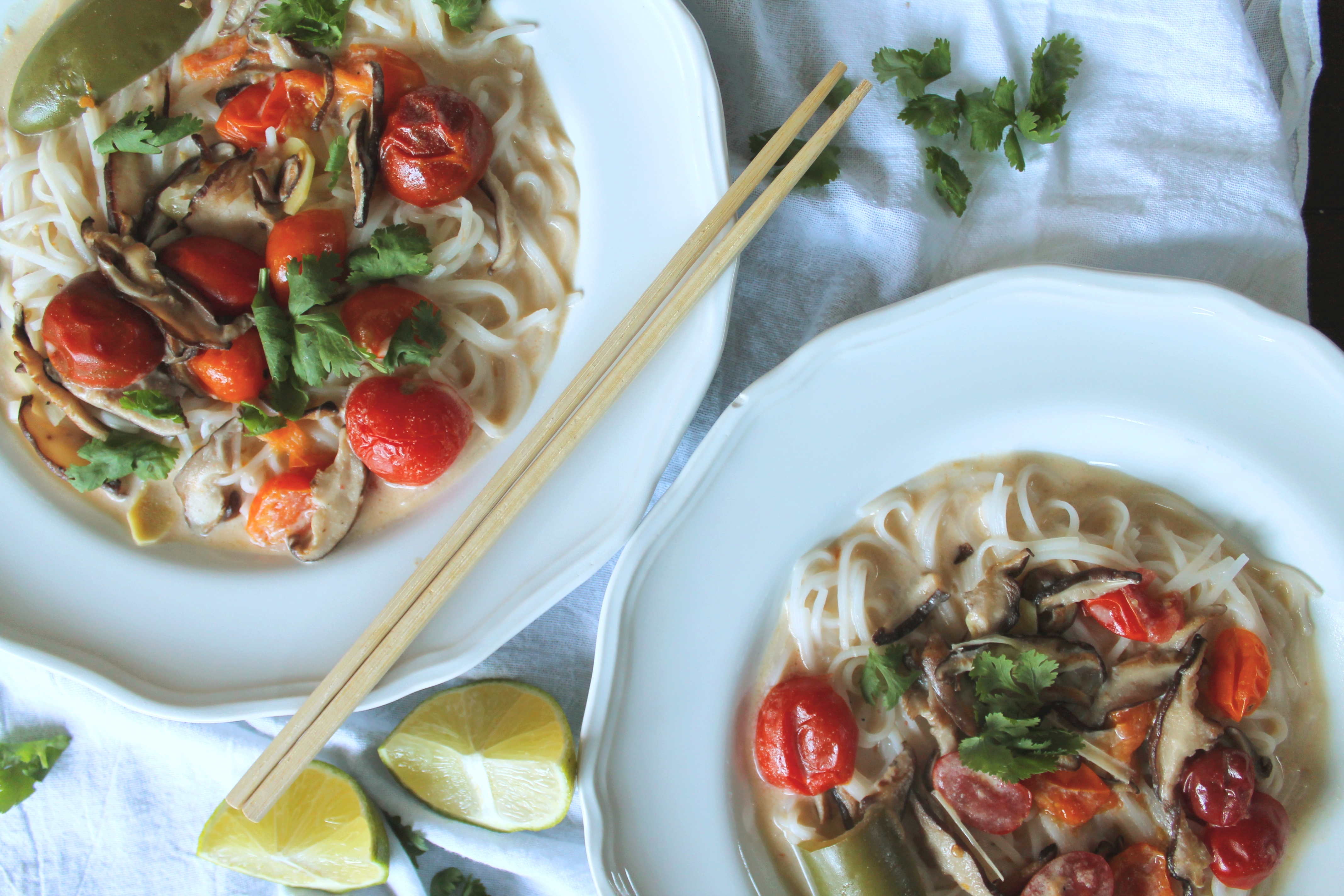 When my mom comes to visit, I get kind of excited.
For obvious reasons! She's the best!
But also because her visits pull me out of my dinner ruts. She doesn't eat wheat or dairy, so sometimes I have to get really creative to make meals that we can all enjoy! (We eat a lot of Asian cuisines.)
I was a little skeptical about this pasta at first, because I don't typically love savory coconut without its best friends chili and curry. When I tasted the broth halfway through, I heaved a great sigh of disappointment that it was weird and bland despite its bursting tomatoes and lemongrass.
But dinner must go on (the natives were hungry), and so must I. And much to my surprise, after I added in a generous splash of lime juice and fish sauce, the boring and vaguely sweet coconut sauce turned into this amazing, tangy, practically drinkable concoction.
A symphony of flavors.