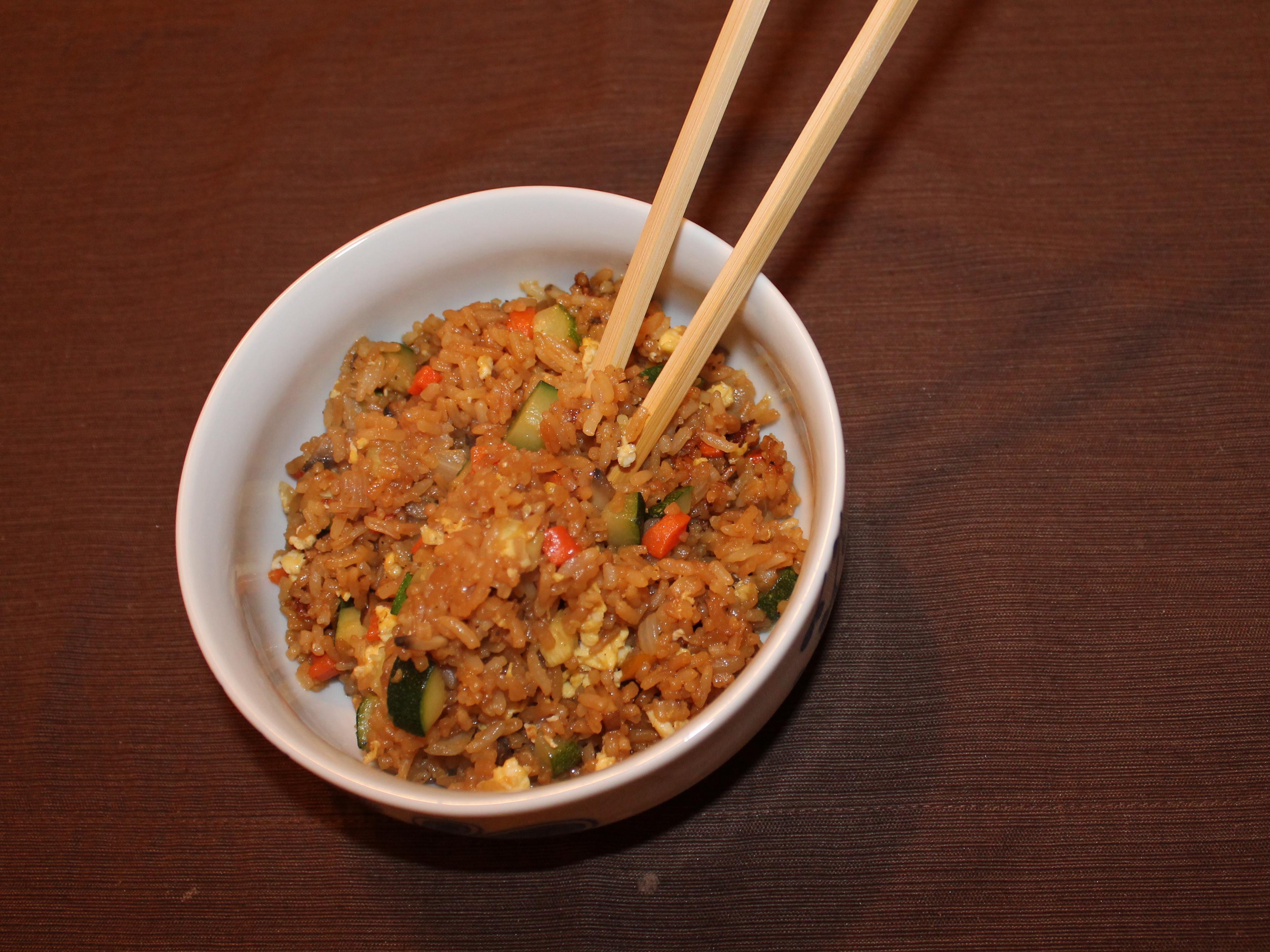 I regularly find myself standing in front of the fridge trying to figure out what to do with all the little leftover odds and ends in my crisper. Halves of bell peppers, lonely carrots, three baby bellas that didn't make it into a salad earlier in the week…
Inspiration finally struck as I was struggling to find a way to use up two cups of leftover jasmine rice pilaf. I am not really a rice person; I am not even the kind of person who thinks every meal should include a starch. So that Tupperware container of rice had been staring at me for almost two weeks.
And finally, as I was trying to plan a meal to make with my mom, who can't have wheat or dairy, a light bulb clicked on over my head. Fried rice!
You can use any kind of cooked rice and any vegetables you want when you are making fried rice. So why not jasmine rice baked in veggie broth with a few shallots already tossed in? And all those veggies hiding in my refrigerator drawers were a perfect match.
This one-pot meal came out so delicious that my husband ate about four servings of it. I won't stress about how much white rice he consumed in one sitting…I will just use brown rice next time and rejoice that I've finally found a simple Asian dish I can make at home for him!
Let's make a meal out of all our leftovers!