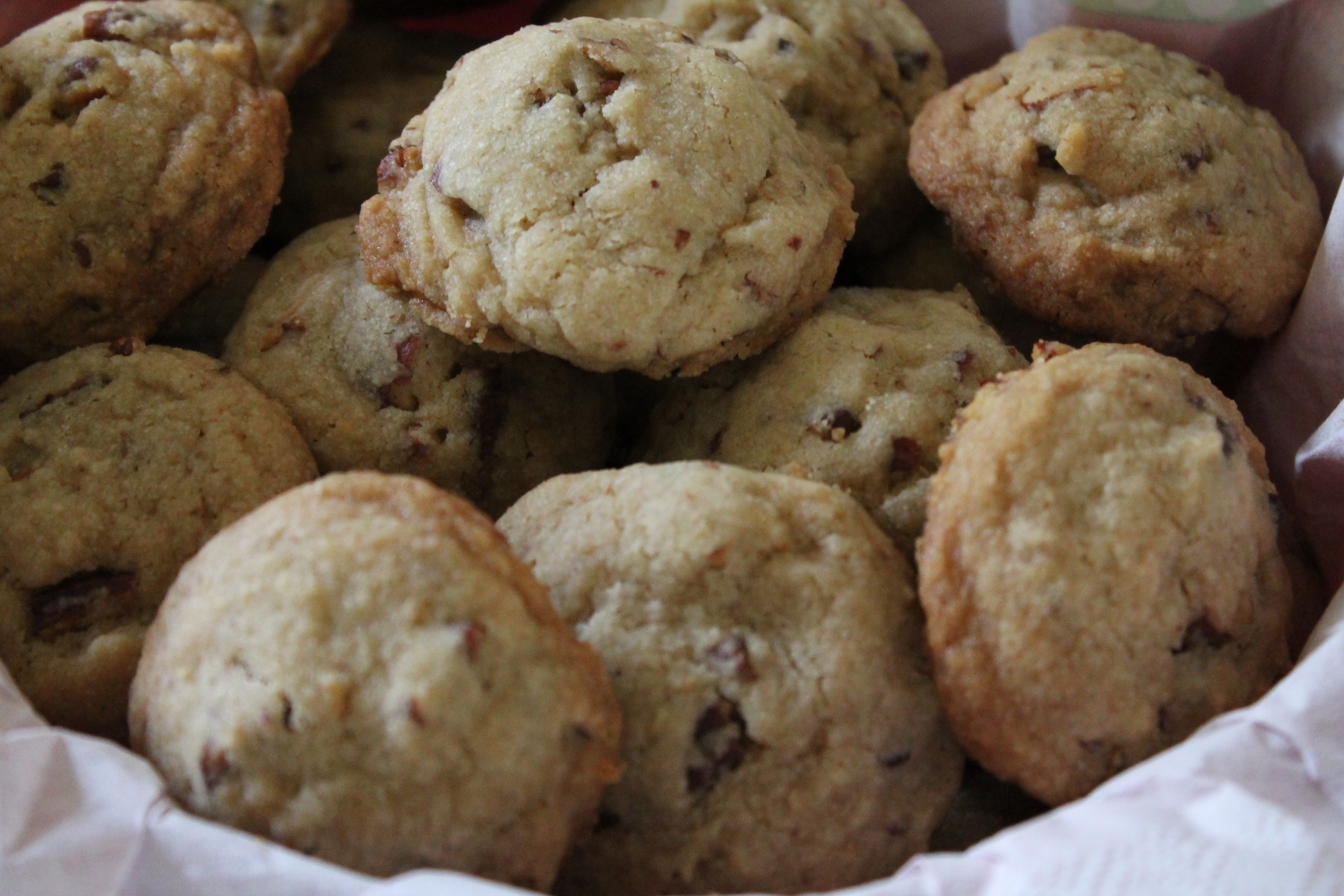 I like cookies. I like warm, crumbly cookies. I like them with nuts and brown sugar. I like it when they are full of butter and they melt in my mouth.
I bet you'll like these cookies, too.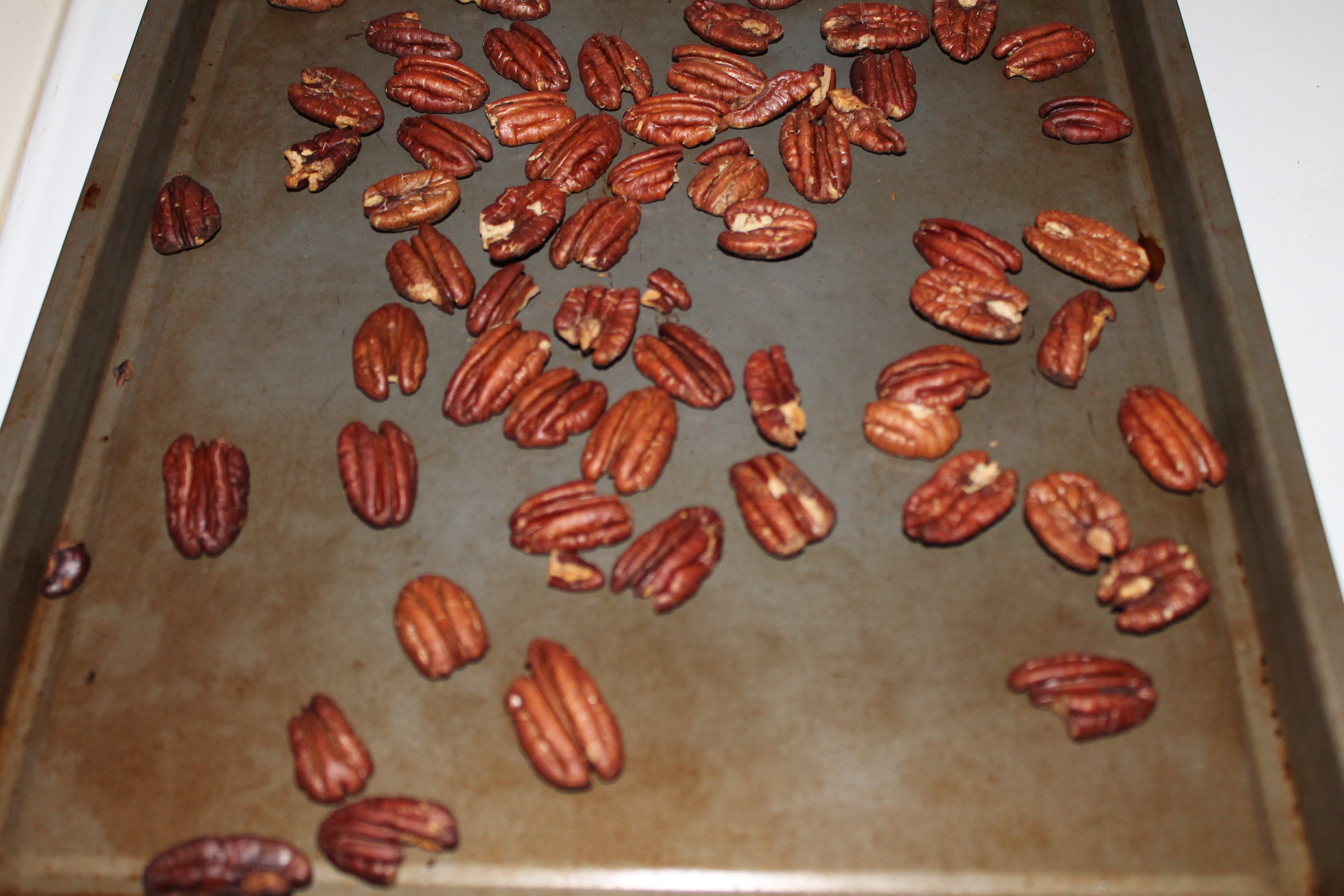 First, toast the pecans in the oven. This will lend a nice, rich flavor to the cookies. Yum!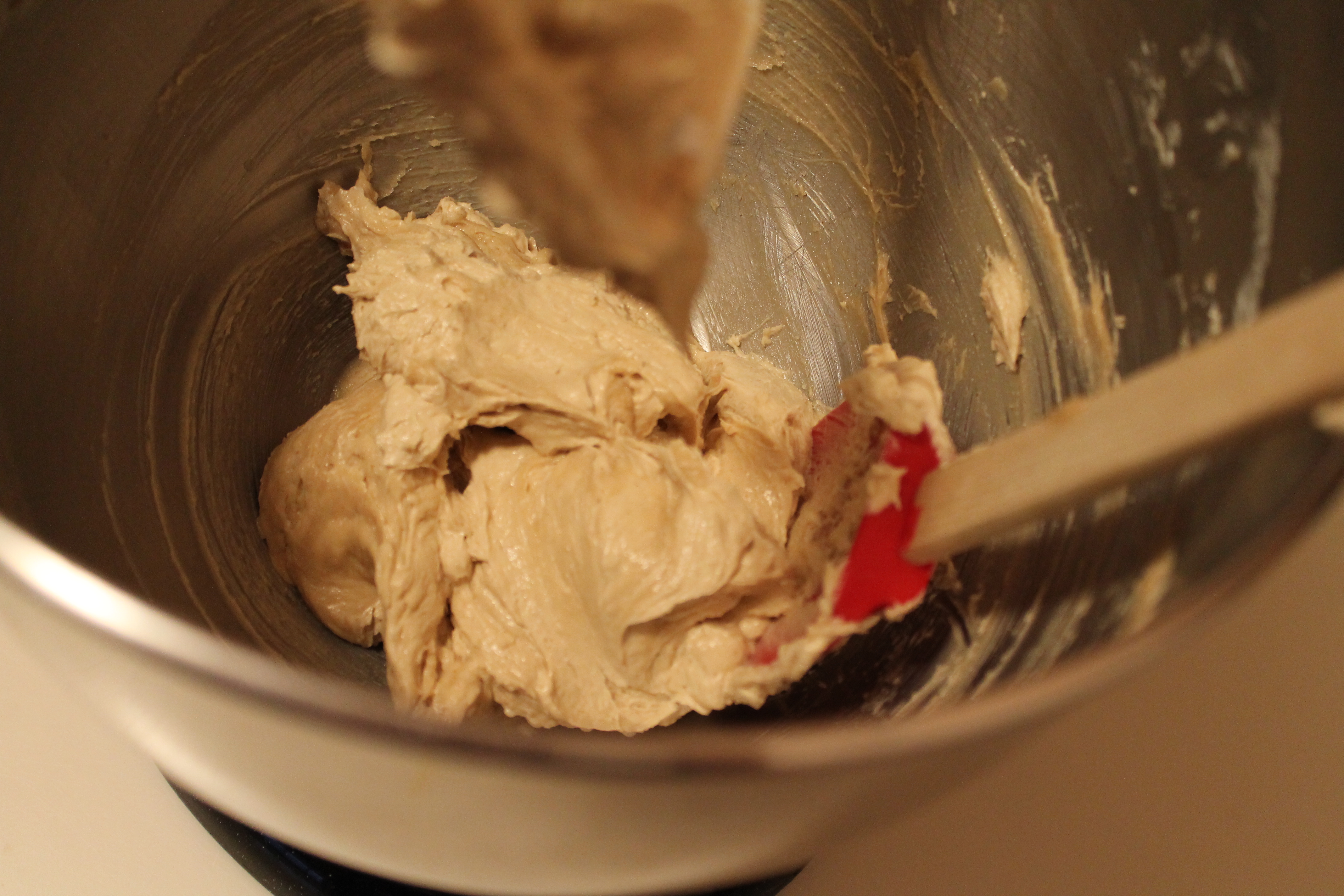 While the nuts toast, cream the butter with the dark brown sugar, white sugar, and salt. Normally I like to use light brown sugar instead of dark, but in this instance the stronger, more syrupy flavor of the dark brown sugar adds great depth. I don't recommend subbing salted for unsalted butter; even leaving out the additional salt from the recipe, your cookies would have a much higher salt ratio, which might make them taste a little like Play-Doh.
Stir in the vanilla.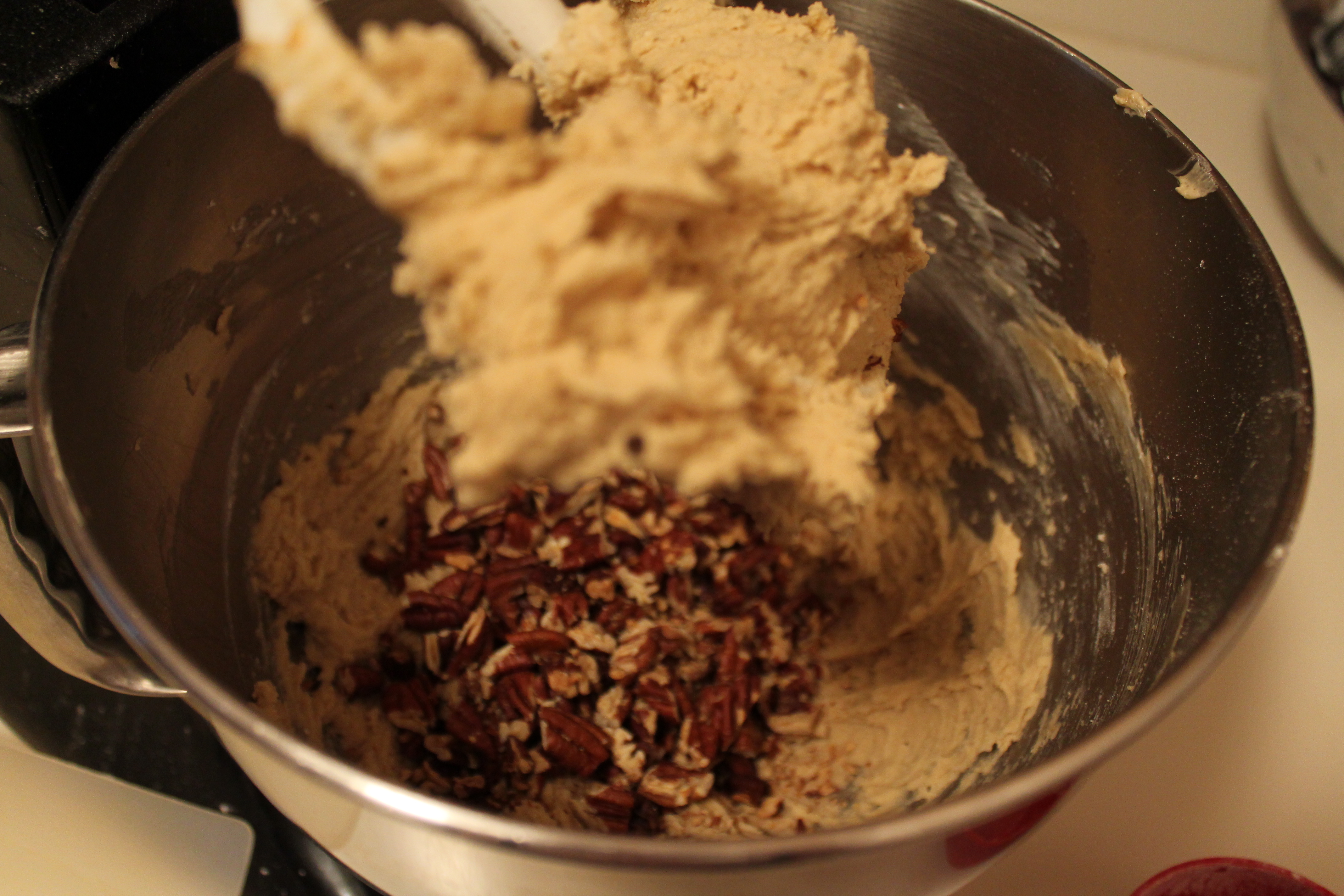 Stir in the flour, then the cooled, chopped nuts.
Your dough will be very, very soft, so chill it for 30 minutes.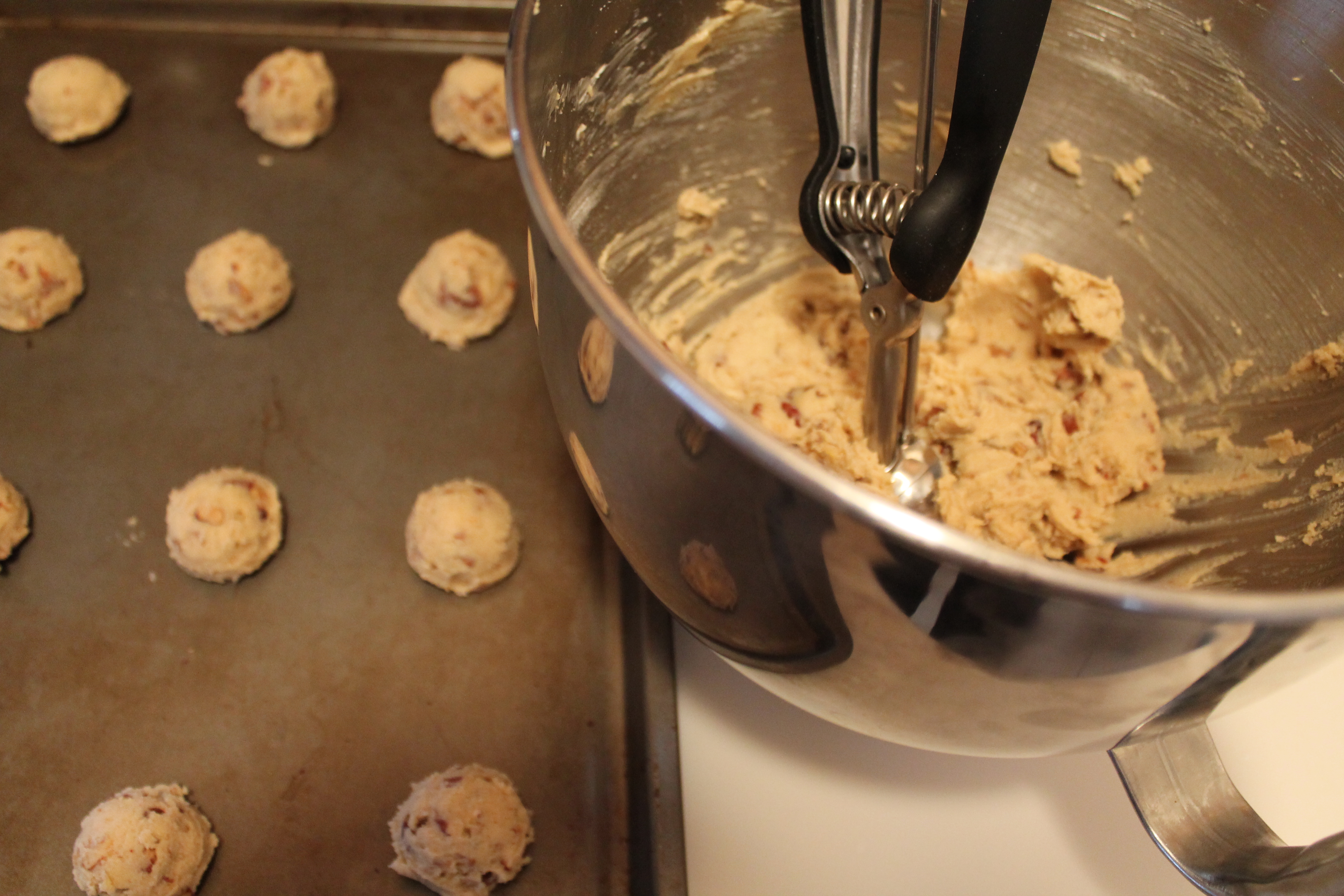 Using a small cookie scoop, drop cookie dough onto a nonstick sheet about 2″ apart.
Bake for 12 minutes at 350°. Mmmm, smells so good!
Pecan Sandies
adapted from Taste of Home
makes about 3 dozen
Ingredients:
1 heaping cup pecan halves
1 cup unsalted butter, softened
¼ tsp. salt
¼ cup sugar
¼ cup dark brown sugar
2 tsp. vanilla extract
1¾ cups flour
Directions:
Heat oven to 375°.
Spread pecan halves out on a cookie sheet. Toast in the oven for 8 minutes, stirring halfway, or until dark brown and fragrant. Immediately remove from the cookie sheet to prevent them from burning. Allow to cool, then chop roughly.
Meanwhile, cream the butter, salt, and sugars. Stir in the vanilla.
Mix in the flour until just combined, then add in the cooled nuts and stir to distribute.
Set the cookie dough in the refrigerator for 30 minutes.
Preheat oven to 350°.
Scoop 1ʺ balls of dough onto nonstick cookie sheets, placing them about 2ʺ apart.
Bake 12–15 minutes, or until set and golden around the edges.
Enjoy!