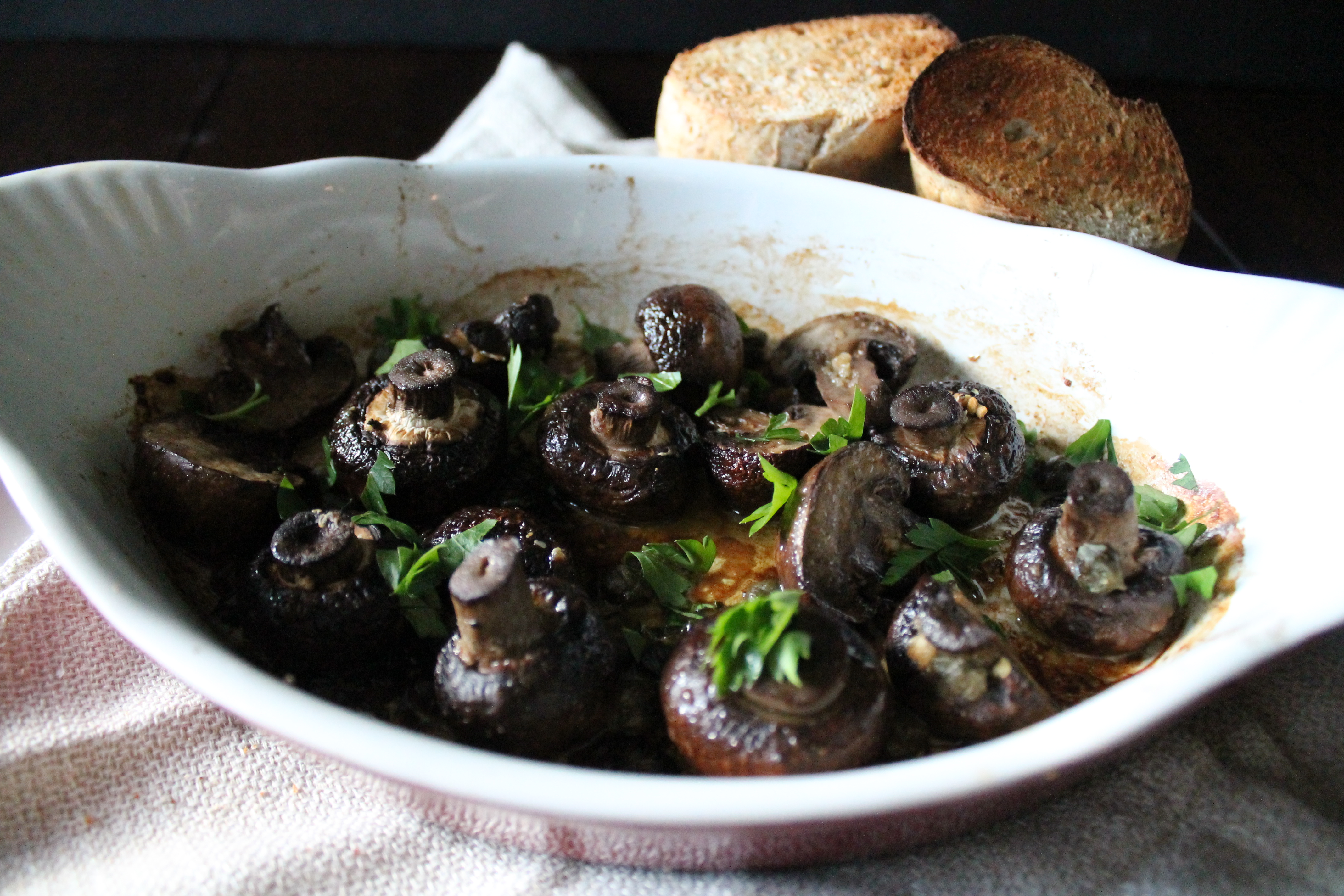 I know I was right in the middle of sharing the saga of making a wedding cake…but then I remembered what time of year it is. That's right. Thanksgiving is coming.
And during the weeks leading up to Thanksgiving, I like to focus on delicious side dishes and breads and pies…because let's face it: vegetarians often get short shrift on Thanksgiving. When the big day is all about a big bird, and half of your relatives can't live without bacon in their stuffing, sometimes the bountiful table in front of you doesn't quite translate into a feast.
(I should, however, offer some thanks to my own relatives, who are super gracious to me even though I am the lone veggie in their meat-loving midst.)
Because Thanksgiving is fast approaching, and I, like many of you, am scouring recipes and cookbooks for the perfect things to bring to the table, I definitely want to share some easy meatless side dishes with you! That way, on Thanksgiving, no matter what your palate prefers, you can do what my family always does: LOAD UP.
I was so excited to be assigned the Hobo Kitchen for this month's Secret Recipe Club challenge! Usually I have no trouble deciding on a recipe to feature for the SRC swaps, but this month, I was so torn between various Indian curries, some intriguing Bahamian specialties (hey, if you are curious about Bahamian cooking, Ellie grew up in the Bahamas, and she has made it her mission to catalog some of the classics from her childhood), and a seriously huge amount of sweets. Ellie has such a yummy variety of recipes, I  agonized for days over what to choose.
In the end, I actually tested three different side dishes in honor of Thanksgiving, and these simple roasted mushrooms won my heart instantly. They were aromatic, juicy, and savory; they actually reminded me a little bit of scampi, which I love! In short, they were amazing.
This recipe requires about 5 minutes of work, which is ideal if you are in the middle of making a dinner to share—whether it is as grand as Thanksgiving or as simple as a weeknight meal with your family.
Simply brush the dirt off of your mushrooms. If there are any particularly large caps, cut them in half so they will roast evenly. (Actually, next time I will probably quarter all but the very smallest of the mushrooms, because I really prefer a smaller mouthful.)
Combine the mushrooms in a large bowl with garlic, capers, salt, and black pepper. Toss with a hearty splash of olive oil.
Turn the garlicky mushrooms out into a 9″ square baking dish (or, in my case, two smaller gratin dishes). Top the mushrooms with cubes of butter. I used salted butter, because salt accentuates the flavor of garlic beautifully, but you could go with unsalted if you want to season the mushrooms more heavily. (Or, if you are vegan or lactose intolerant, simply increase the amount of olive oil proportionally and add an extra pinch of salt for a vegan side dish!)
Roast the mushrooms for 25–30 minutes, stirring partway through. The mushrooms will brown deeply, release all their juices, and become very tender. And I must say, the capers give off this sweet-tangy scent while they are roasting, and it's fairly heavenly!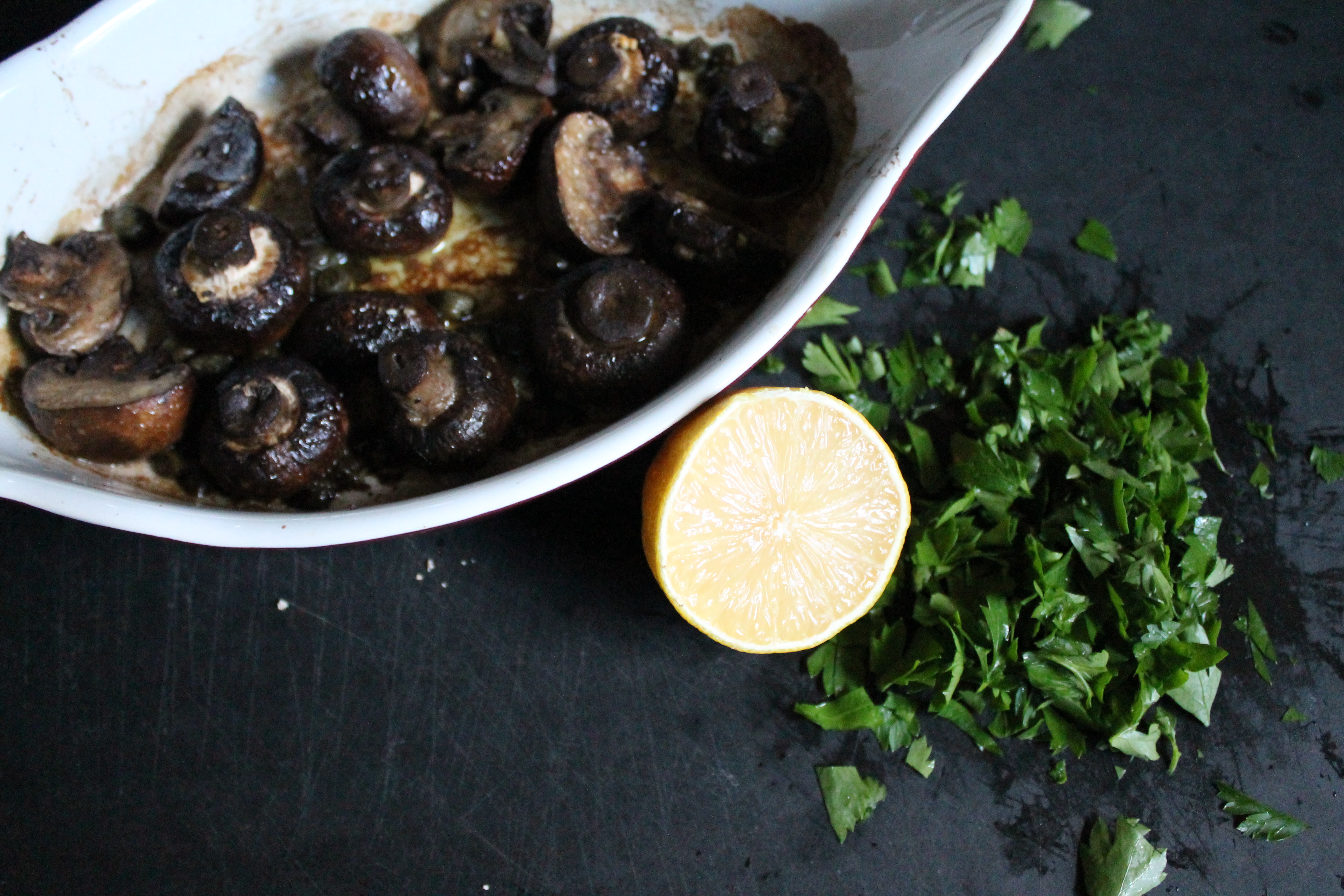 Once the mushrooms come out of the oven, squeeze a lemon over them and sprinkle with freshly chopped parsley. Go as wild with the lemon as you like, but I really recommend using restraint with the parsley! Parsley is so grassy, and it could easily overpower the earthy-sweet roasted mushrooms.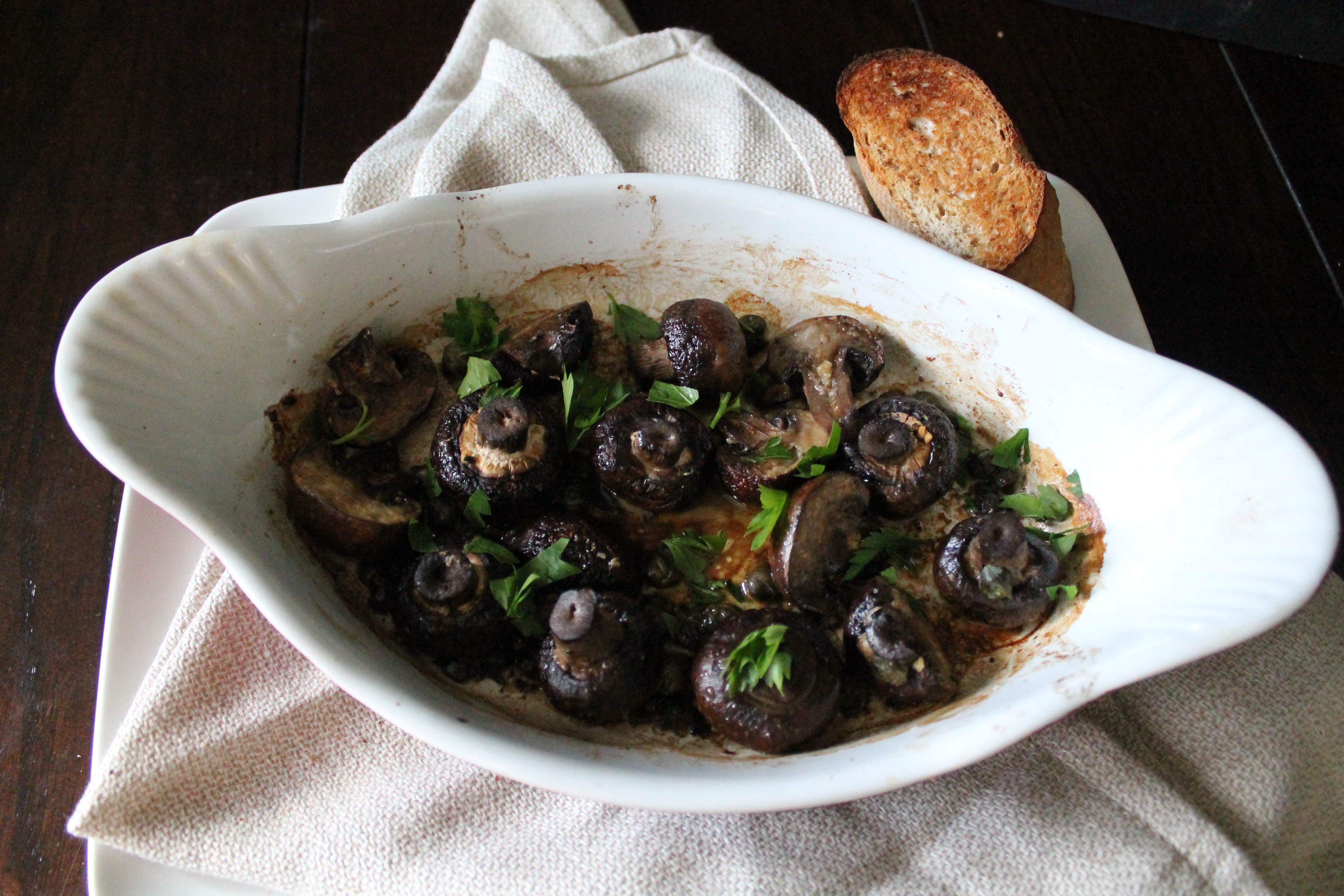 Serve the roasted mushrooms hot with a few hunks of toasty bread to sop up the delicious, capery sauce at the bottom of the pan.
Garlic Butter Roasted Mushrooms
lightly adapted from The Hobo Kitchen
serves 4
Ingredients:
1 lb. cremini mushrooms, brushed clean and cut into bite-size pieces
4 large cloves garlic, minced
2 tbsp. capers, drained
salt and black pepper
2 tbsp. olive oil
2 tbsp. butter, cubed
1 tbsp. fresh lemon juice
2 tbsp. chopped fresh flat-leaf parsley
Directions:
Preheat oven to 450°.
Toss the mushrooms with the minced garlic, capers, seasonings, and oil. Transfer to a 9″ square baking dish. Distribute butter cubes over top.
Roast the mushrooms for 25–30 minutes, stirring once halfway, until the mushrooms become very tender and release their liquid.
Sprinkle with lemon juice and parsley and serve immediately.
Enjoy!
One year ago: Black Bean Brownies
Two years ago: Pecan-Crusted Salmon
Three years ago: Butternut Squash and Goat Cheese Flatbread Pizza