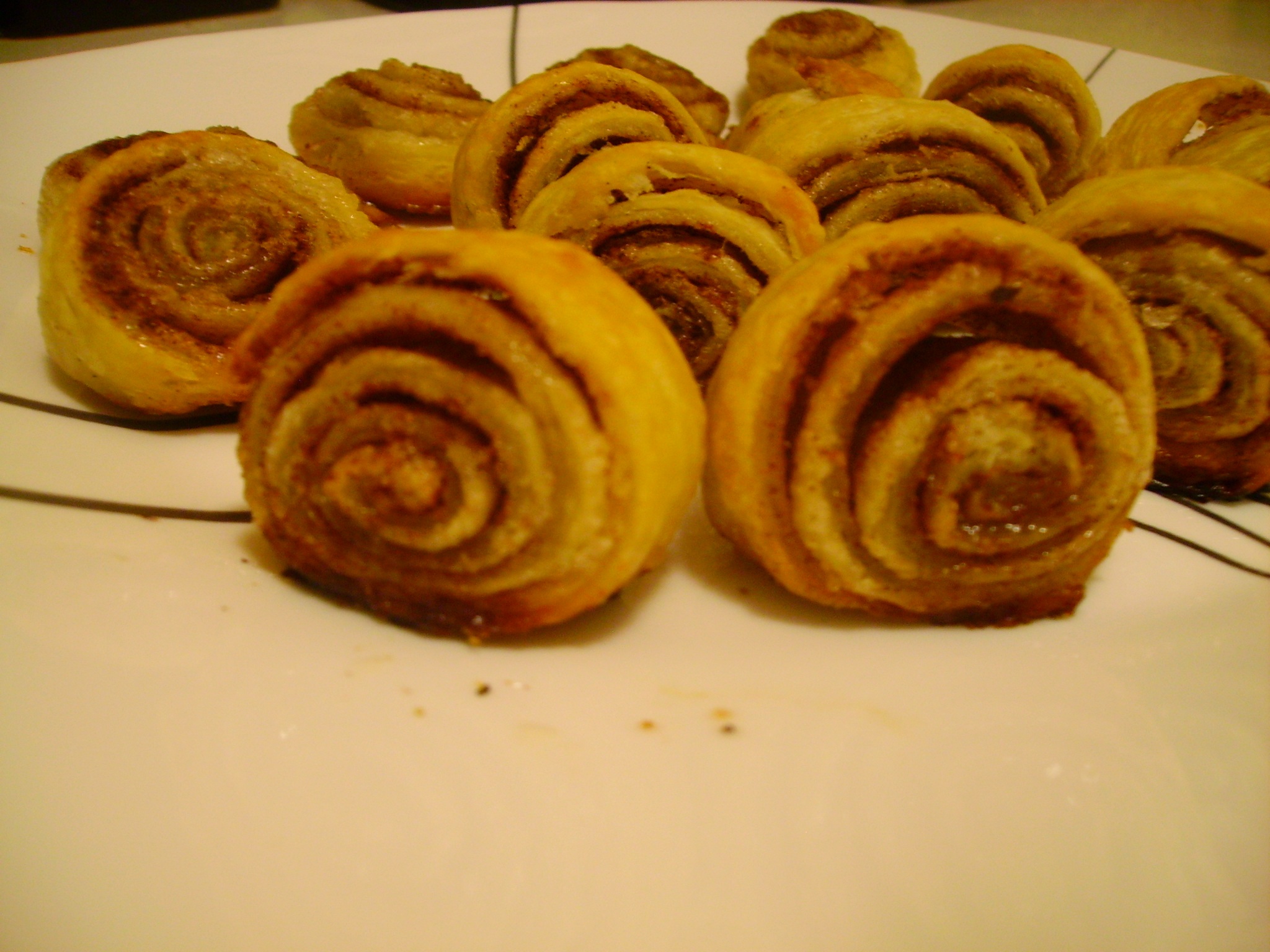 So. Thanksgiving is over. Leftovers abound.
Including—if you followed my advice to make your own pie crust—many little scraps of unused pie dough. What are you going to do with those scraps, you wonder? (Don't worry, if you were a bit delinquent and ate them already, or worse yet if you didn't make your own pie crust, you could hurry up and make some pie crust dough and meet us back here!)
You should make a childhood favorite cookie of mine, called t'dootskies /th dʊt skiz/. You may know them by a different name. All I know is that, like magic, on the days that my mom would make pie, these little spiral cookies would also appear on a plate on the counter, and my brother and my dad and I would all take turns sneaking into the kitchen and stealing another one when my mom wasn't looking (sorry Momma!).
Basically, these cookies are just cinnamon-sugar pinwheels made with pie dough scraps. Easy peasy.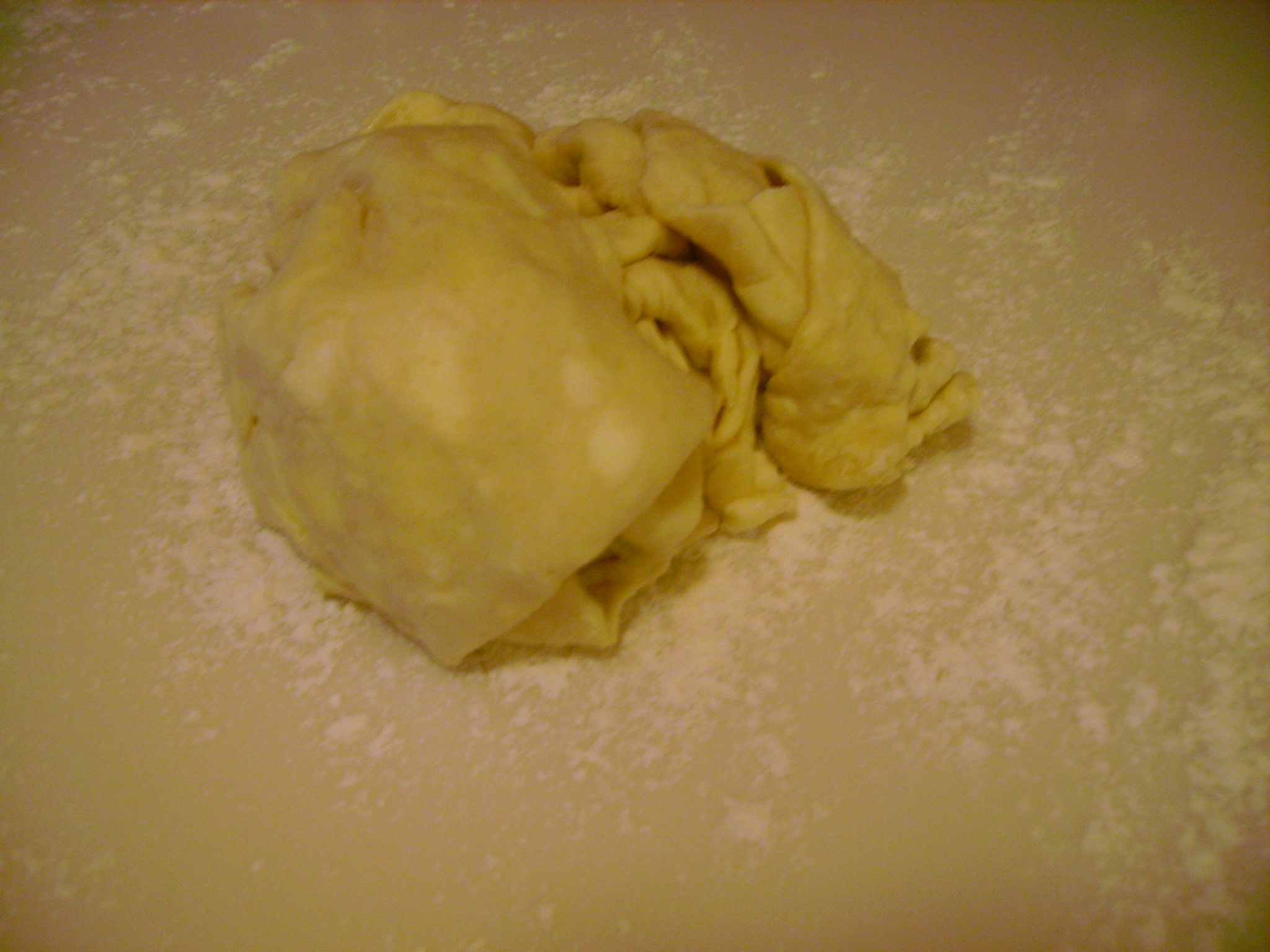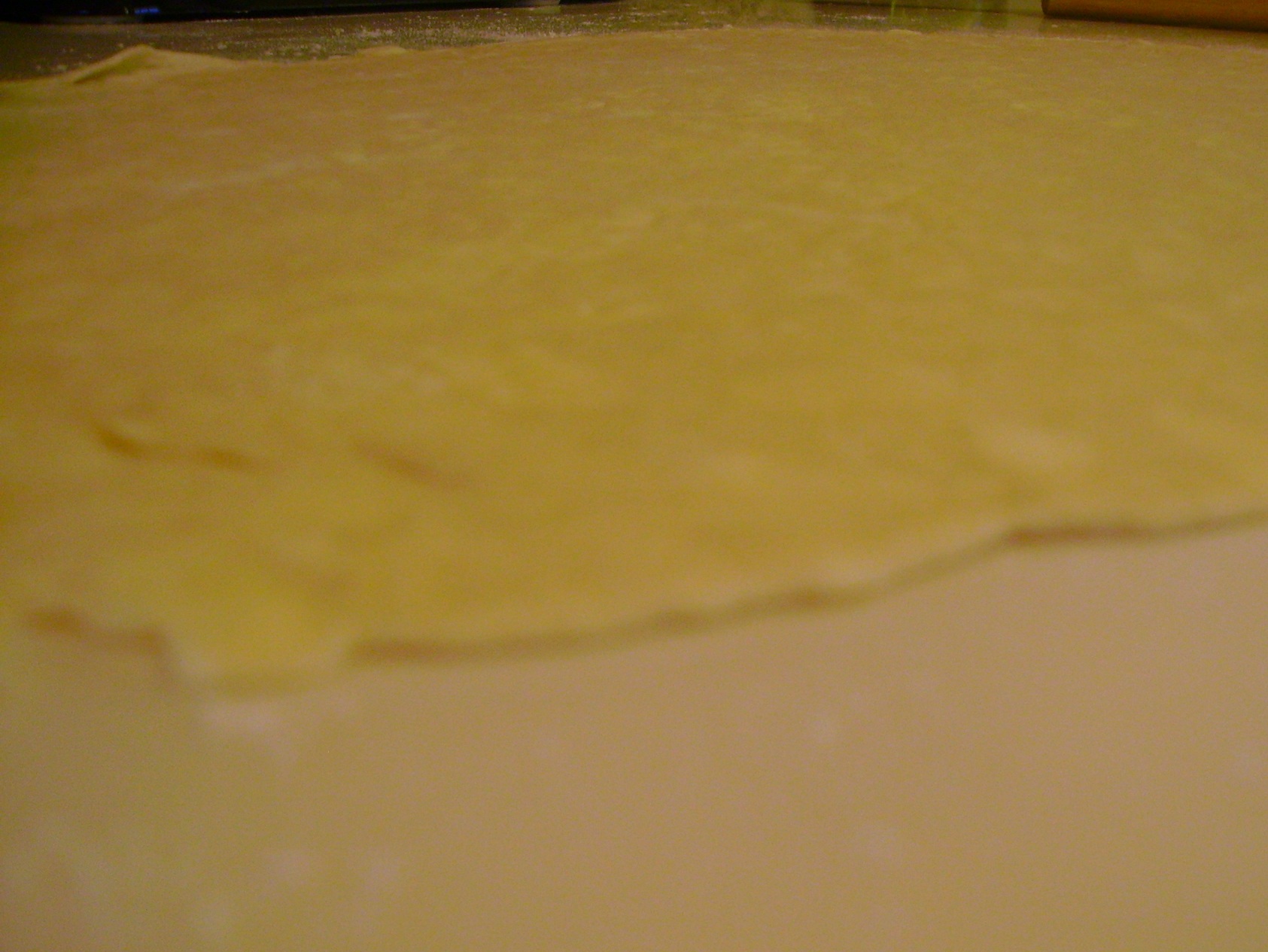 Sprinkle your clean countertop with a bit of flour. Work the dough scraps into a ball, then with a light touch, roll the ball out into a large, very flat rectangle.
Drizzle a very, very small amount of melted butter over the rectangle. I'm talking no more than 1 tbsp., but even that varies based on how large your rectangle is. Quickly spread the melted butter across the surface of the dough with the back of a spoon. This is just glue for your cinnamon and sugar and you really don't want a lot of it. In fact, if you made an all butter crust, you can actually skip this step because the butter in your crust will melt enough to catch the cinnamon-sugar on its own.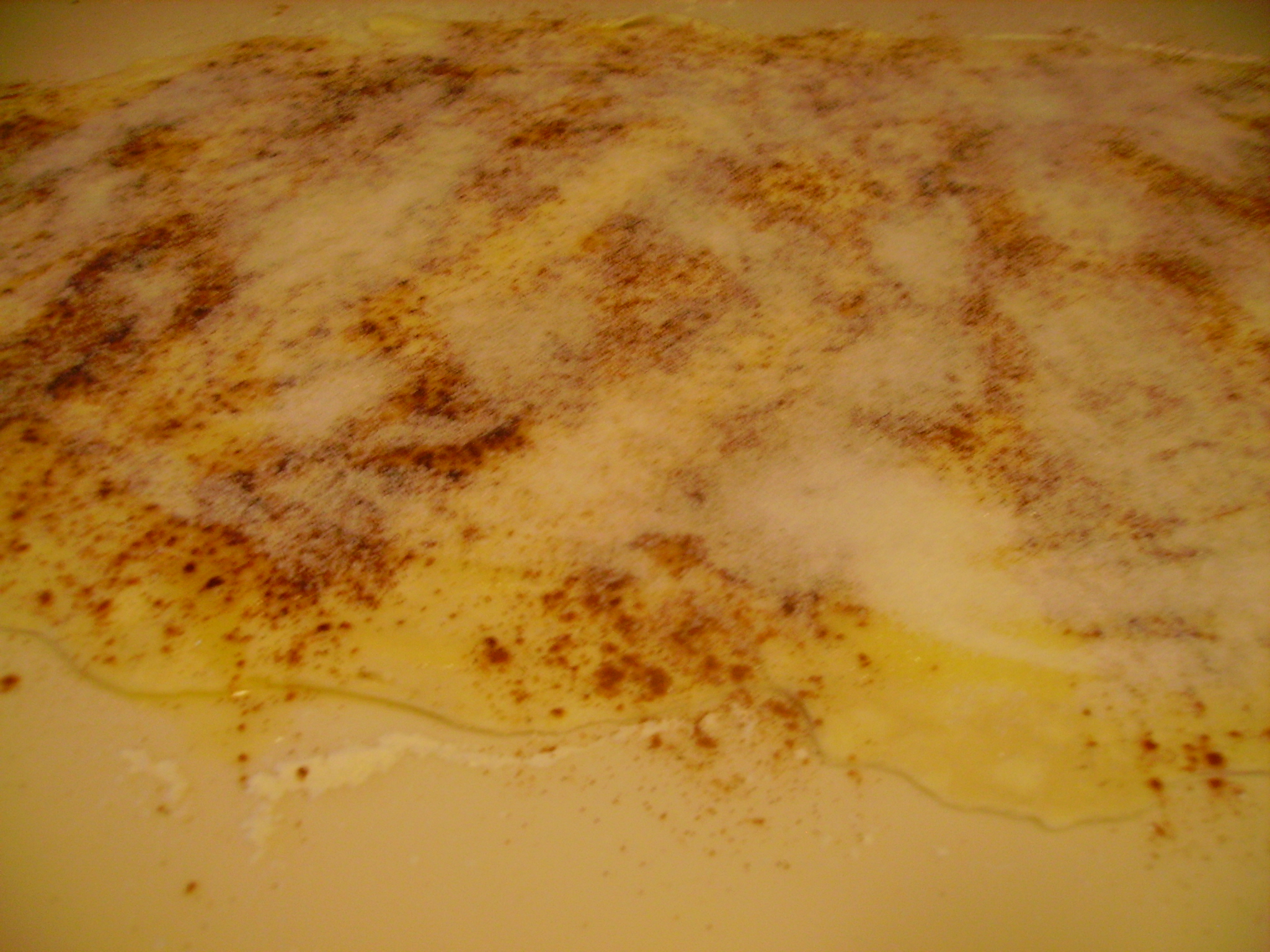 Sprinkle your rectangle evenly with cinnamon. I like a nice heavy dusting of cinnamon, but maybe you just want a hint. That's okay, too. If you want to get fancy with it, use a mesh strainer to sprinkle more evenly. I obviously just sprinkled straight from the container. Sprinkle sugar over the cinnamon. It's a good idea to use a bit more sugar than you used cinnamon, but don't get carried away or it will all just melt out into the cookie sheet when you bake it.
Press very lightly to help the toppings stay anchored to the pie crust dough.
Now this is the tricky part. Roll up the dough like a pinwheel. Notice that I rolled the short side rather than the long side. This is because the cookies will expand a lot while baking, and they will be able to cook more evenly if there are fewer layers. Also, you get more cookies that way.
Slice the roll into about 1″ thick cookies and transfer them to a cookie sheet.
I chose to sit them upright, but I think they work even better on their sides, because the bottoms get a little bit of caramel from the melting sugar. Also, half of mine fell over while baking, so maybe it's even easier to set them on their sides like cinnamon rolls.
Bake for 10–12 minutes at 425°. Remove from the cookie sheet immediately, otherwise they will probably get stuck.
And voilà! T'dootskies!
***
I'm not going to type out a formal recipe for this, because all of the ingredient measurements depend on how much crust you have left over. Consider this to be a cook's favorite baking recipe—because you don't actually have to measure anything! This "recipe" is so flexible that, in fact, my mom often used leftover vanilla frosting in place of butter and sugar, and that still came out great. You could use peanut butter. You could add cocoa powder. The sky is the limit! Just put these cookies to the test, and you will find one more reason to be happy you made your own pie crust instead of settling for a cheap imitation.
Enjoy!