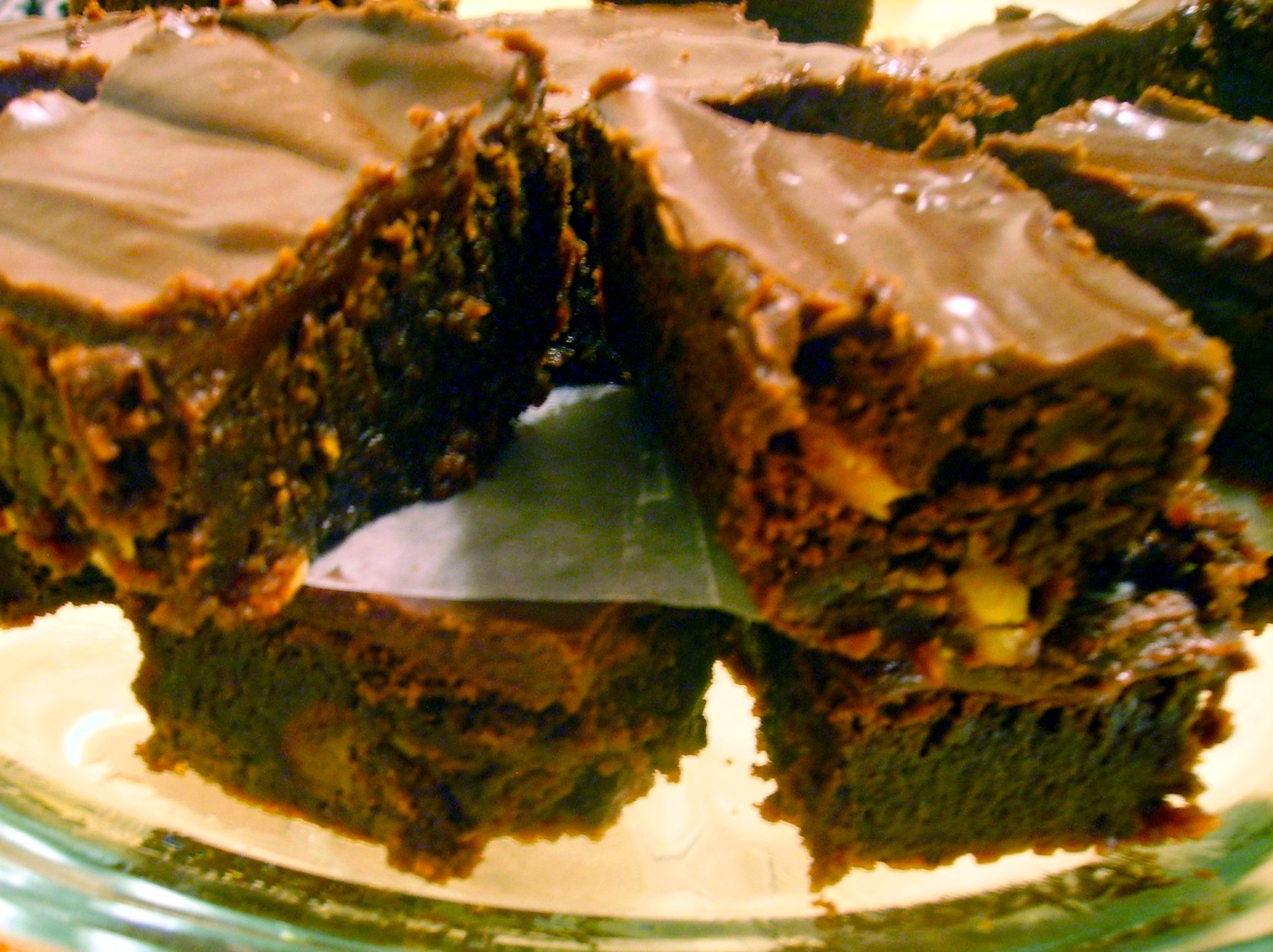 Oh my gosh. You have to make these brownies. Seriously. They taste like fudge and Nutella and a Starbucks mocha all rolled into one.
They are the Best. Brownies. Ever.
I spotted the recipe about a month ago and immediately bumped them to the top of my list of things to make. I brought them to a potluck, where my friends raved about them, sneaking what they couldn't eat on the spot into little baggies to take home. I mean, these brownies are wonderful.
If I haven't convinced you yet that these brownies are magical, then I guess you are a lost cause. For those of you with any sense at all, let's go make some brownies!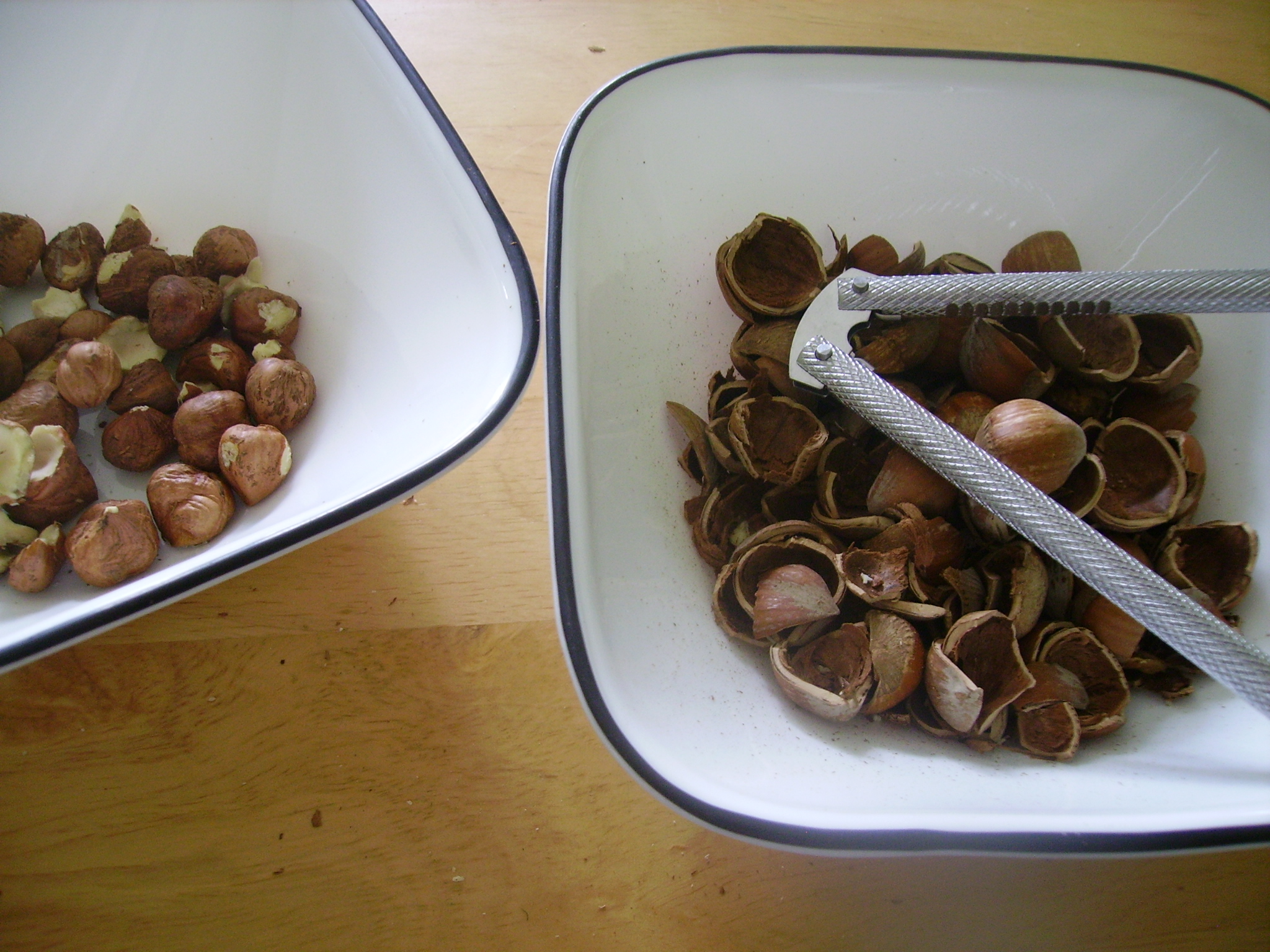 Okay, the hardest part about making these brownies is cracking all the hazelnuts. Maybe I'm the only defective one out there, but I kept getting my fingers pinched and my palms stabbed by shards of nut shell. Alas. But once you manage to extract all of the beautiful little hazelnuts, chop them up as small or large as you please and then dry toast them in a pan on your stovetop. Stir them constantly, or else you may have a bunch of burned nuts, which would be no good.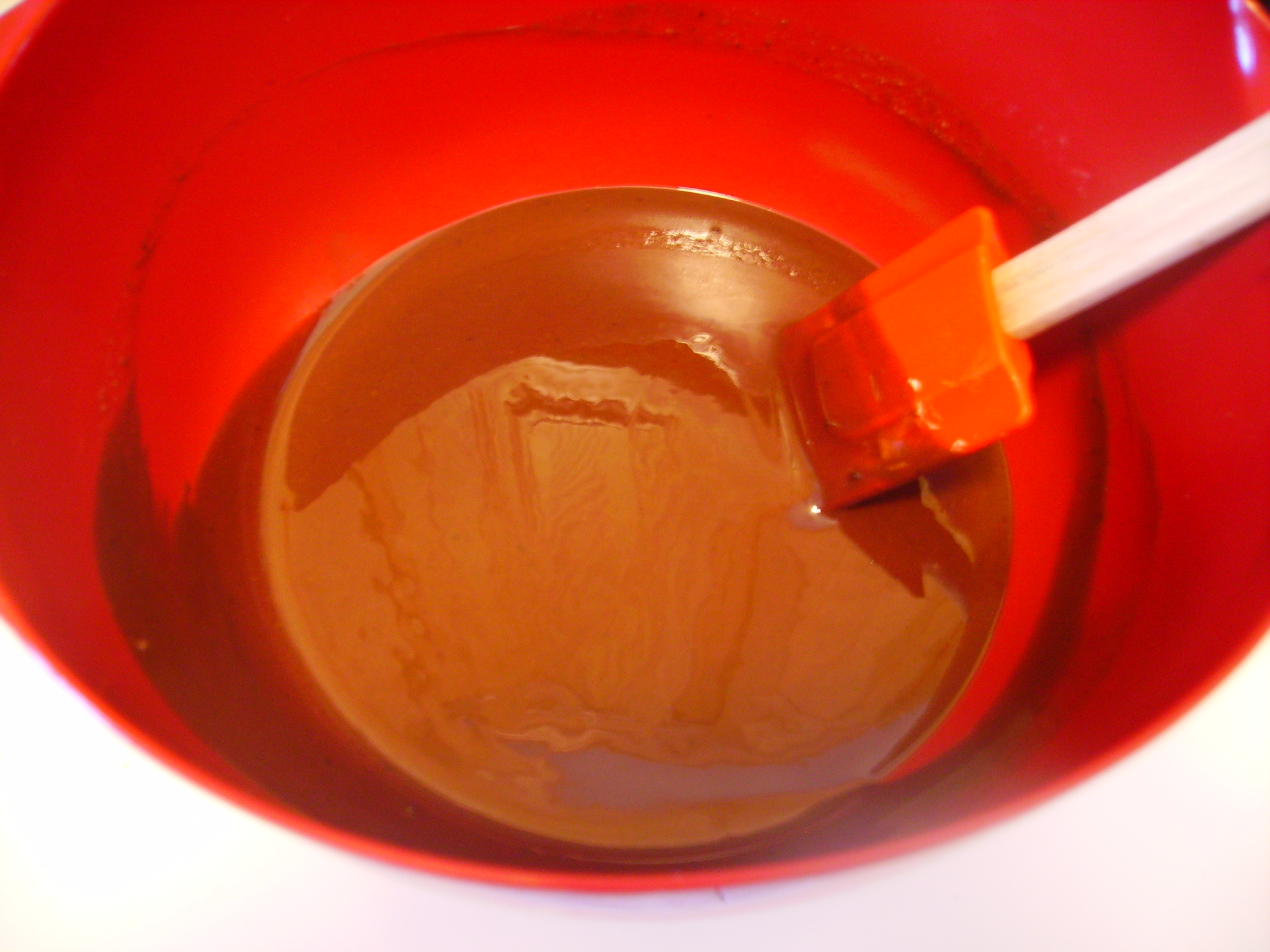 Next, melt 1 cup of chocolate chips together with the butter and the instant coffee. I, like any person who actually likes coffee, did not have any instant coffee in the house, and I tend not to buy the flavored coffees because they taste a bit syrupy to me. But for this recipe I purchased the little Nestle Taster's Choice packets and they worked well. Each packet has about 1½ tsp. of granules, so they were also the perfect size for the recipe. Yay! You can use whatever you want, but do go for a hazelnut variety because that makes the brownies so delicious!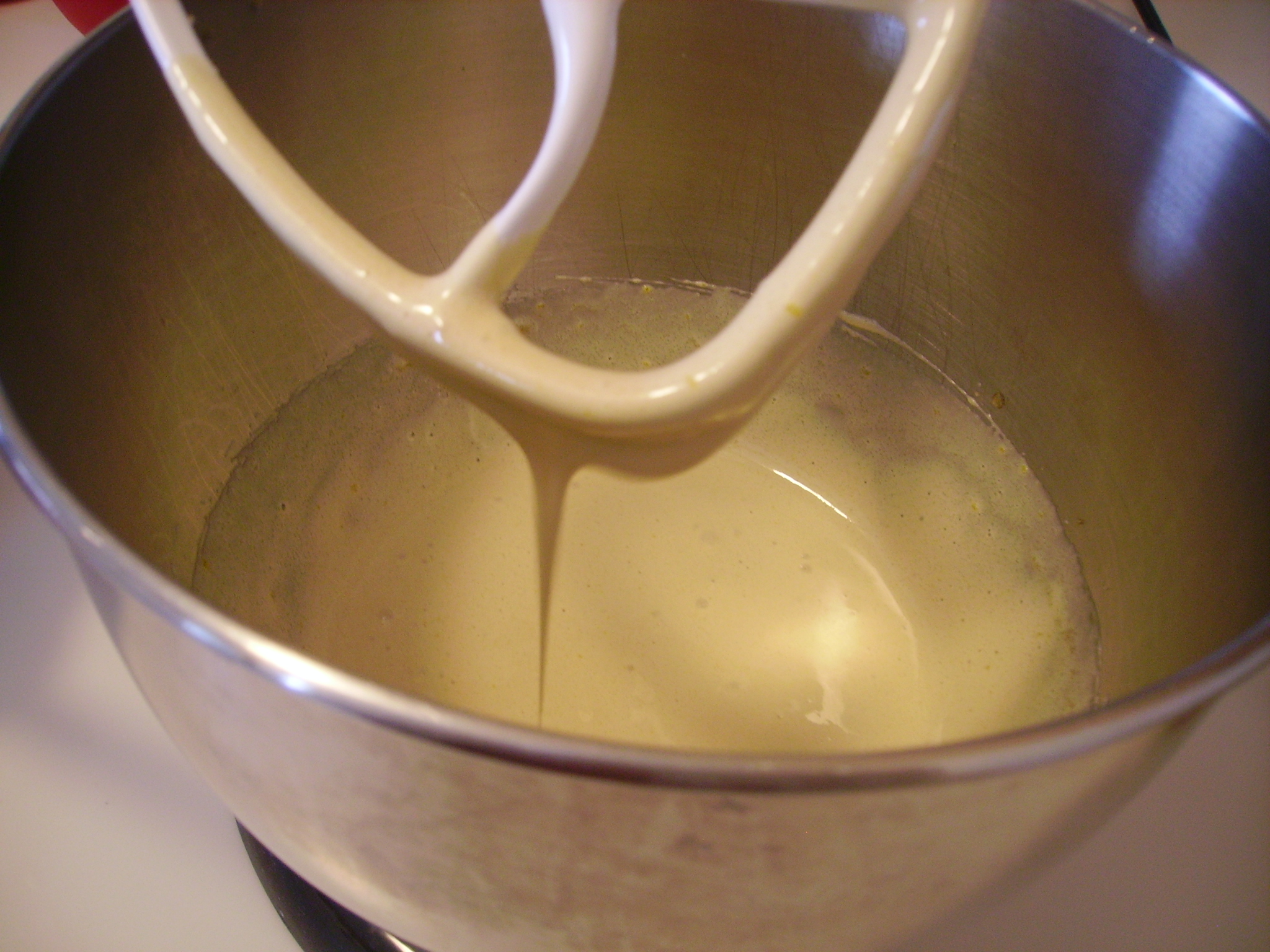 While the melted chocolate is cooling, beat 2 eggs with the brown sugar until fluffy and light. Stir in the chocolate mixture. When the color is even, stir in all of the dry ingredients, then add in the remaining chocolate chips and the toasted hazelnuts.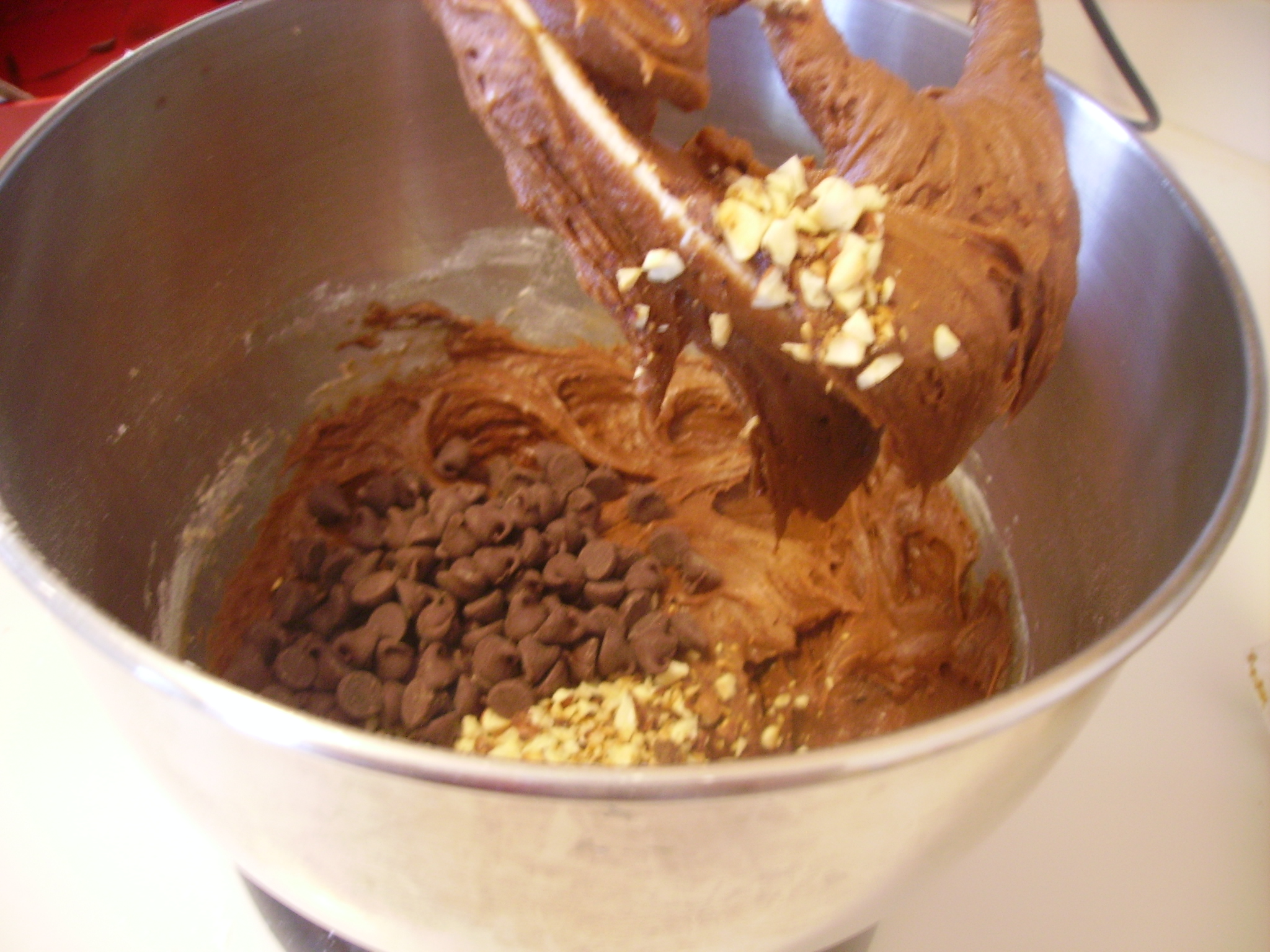 Resist the urge to eat the batter straight out of the bowl. You can do it.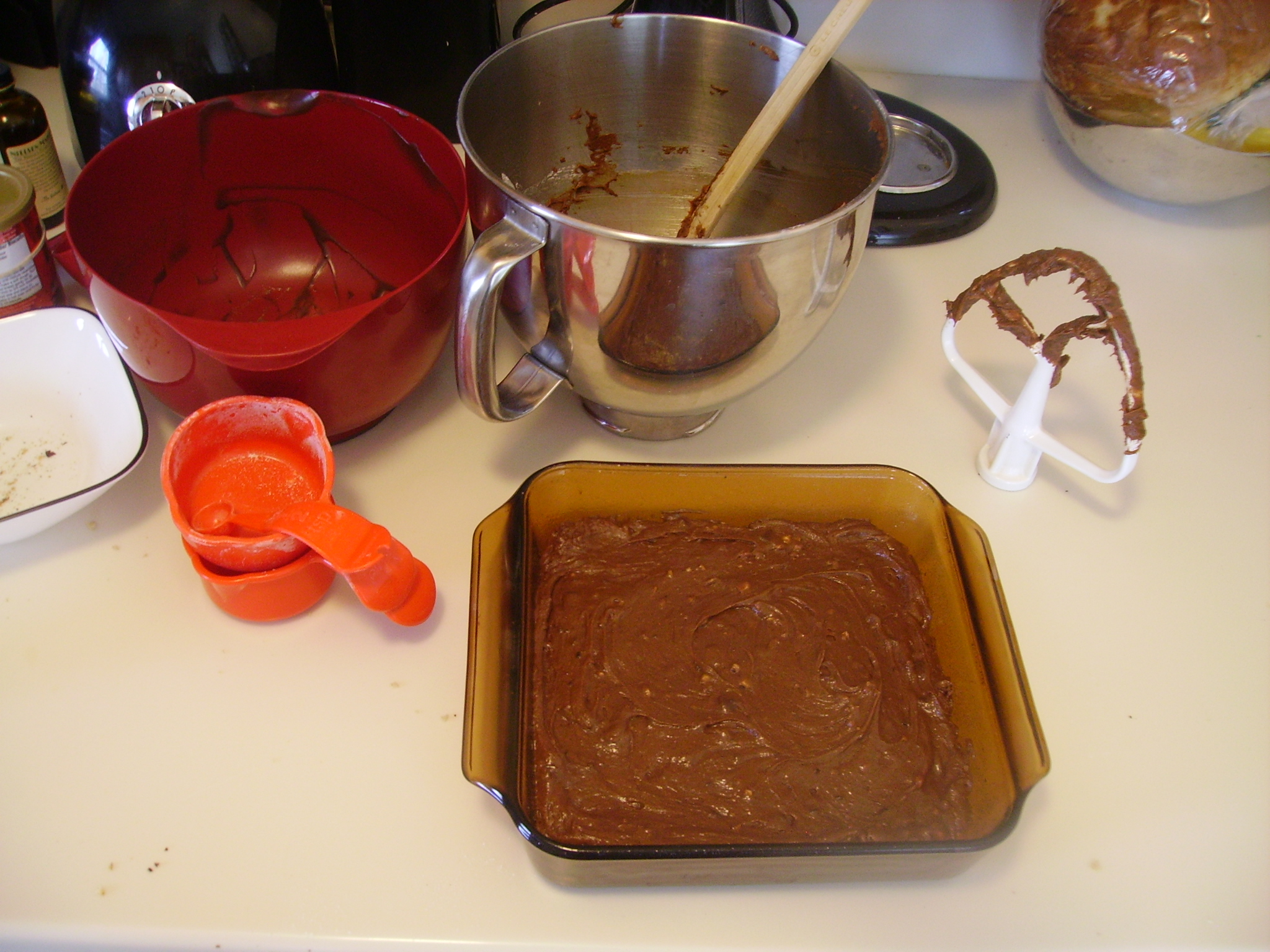 Scrape the brownie batter into a greased 8″ square dish. The original recipe called for a 9″ dish, but I don't have one. Using the smaller dish meant that my baking time nearly doubled, but they came out absolutely perfect. The moral of this story is use whatever size pan you have, but be vigilant so the brownies don't burn if you are using the larger pan.
Bake for 35–45 minutes at 325°. My brownies took something like 43 minutes, but they were perfect and fudgy and amazing. I jiggled the pan every 5 minutes starting at about 25 minutes to see whether the center was set…then after about 40 minutes I did a toothpick test. Use whatever strategy you are comfortable with, but don't over- or dramatically under-bake these!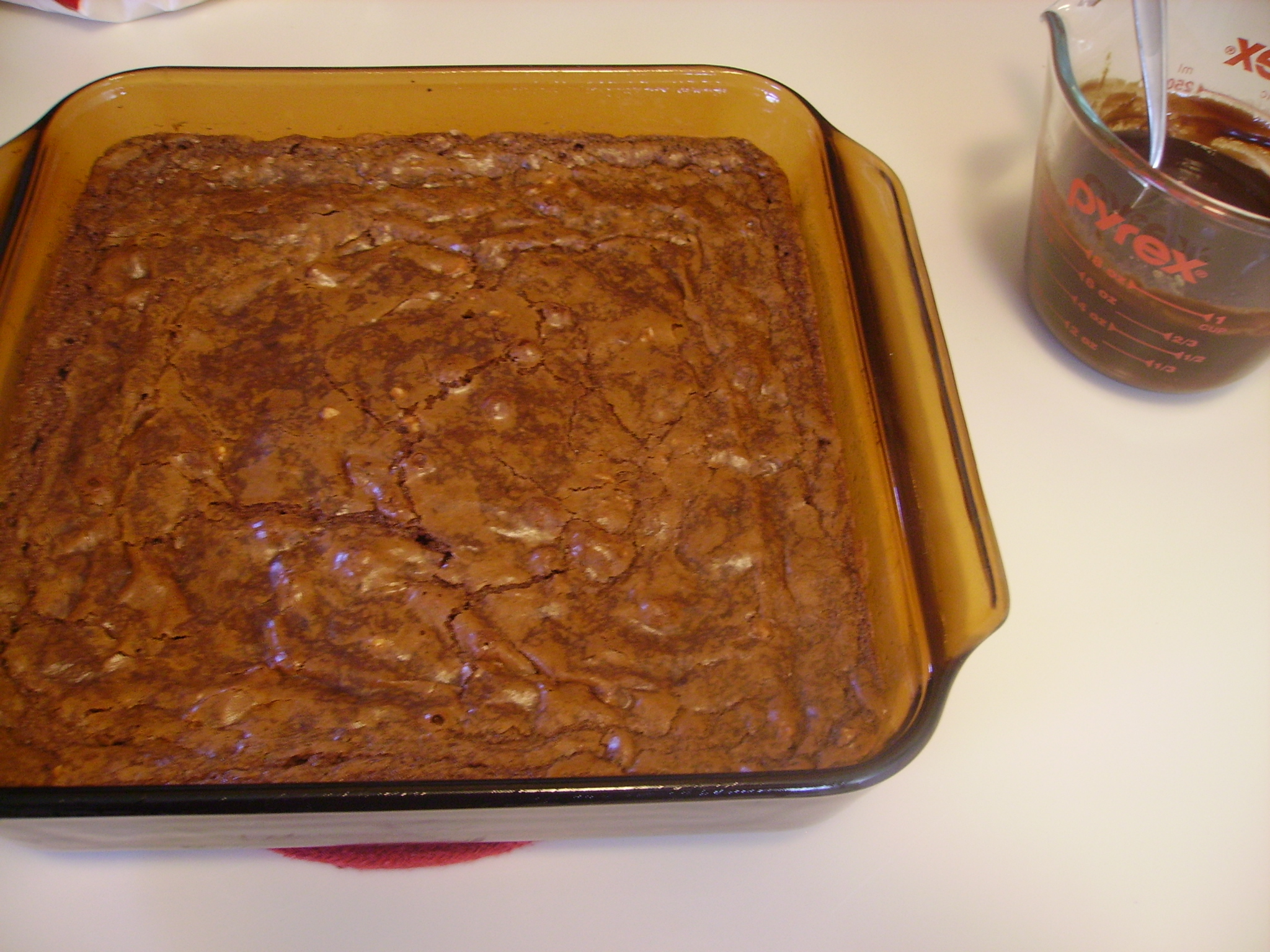 When the brownies come out of the oven, set the pan on a wire rack to cool and begin to make the frosting. This frosting is so easy. Just melt together chocolate chips, butter, cream, and coffee. Cool the frosting to room temperature (I cooled mine in the fridge to speed up the process).
When the chocolate is cool, beat it for 2 minutes to fluff it up a bit. Mine never turned lighter in color or looked all that fluffy…I didn't worry about it too much. Brownie frosting should be rich, right? Add in the vanilla and beat in the confectioner's sugar a little at a time.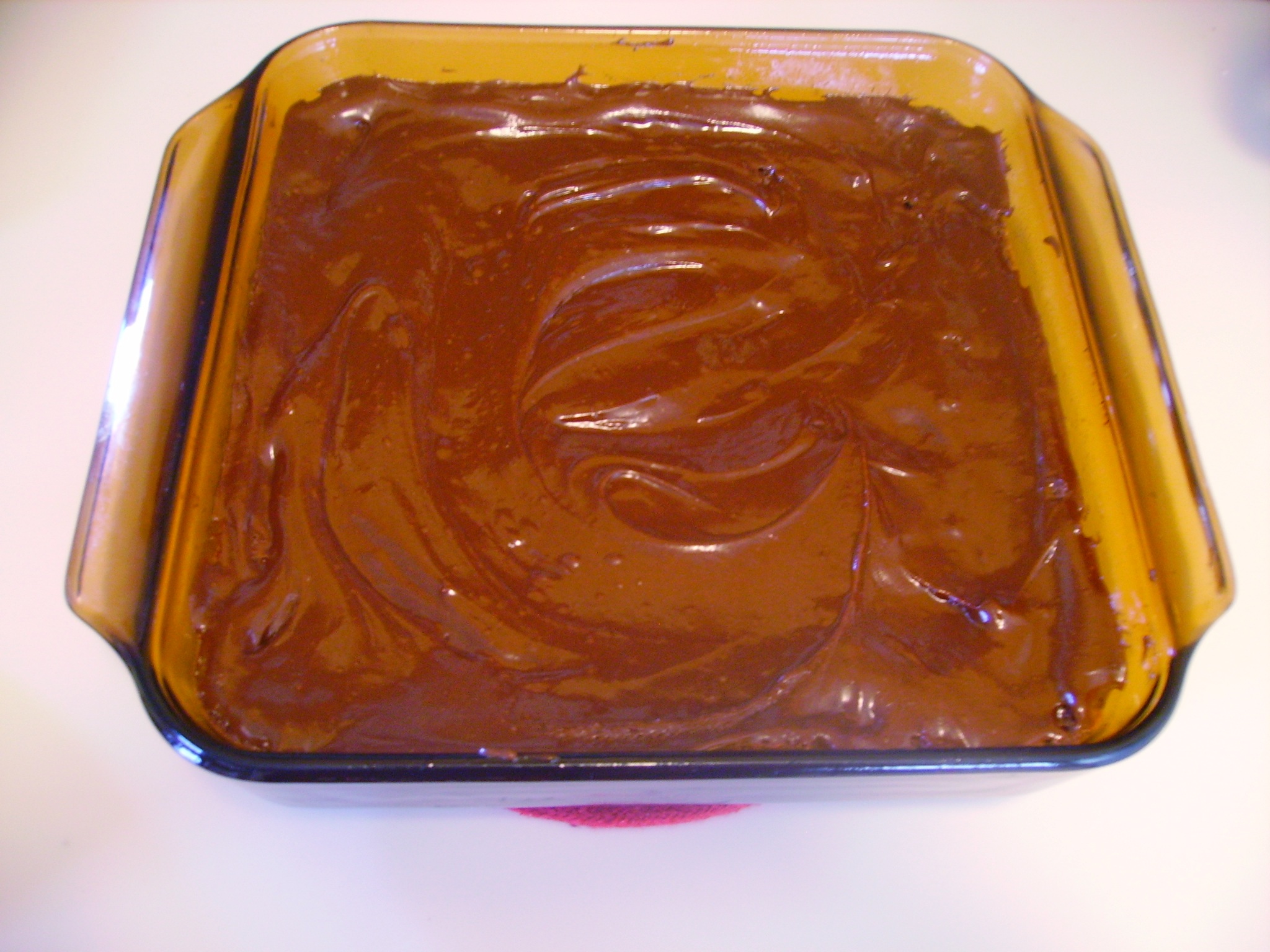 Glaze the top of the brownies. Yumm…still hanging in there? Did you maybe swipe a finger through the frosting…?
Place the pan in the fridge to finish cooling and set the frosting. When the brownies are cool, cut into 20 pieces. Don't eat all 20. 🙂
Hazelnut Mocha Brownies
lightly adapted from Quick Cooking Magazine
makes 20
Brownie Ingredients:
1½ cups semisweet chocolate chips, divided
¾ cup butter, cubed
1 tbsp. hazelnut instant coffee
2 eggs
⅔ cup brown sugar
1 tsp. vanilla extract
¾ cup flour
½ tsp. baking powder
¼ tsp. salt
¼ cup chopped toasted hazelnuts
Frosting Ingredients:
½ cup semisweet chocolate chips
1 tbsp. butter
¼ cup heavy cream
1½ tsp. hazelnut instant coffee
1 tsp. vanilla extract
½ cup confectioner's sugar
Directions:
Preheat oven to 325°.
Melt 1 cup chocolate chips and butter with coffee granules. Stir until smooth, and set aside to cool.
In a large mixer bowl, beat eggs and brown sugar. Stir in the cooling chocolate mixture and vanilla. Add in the flour, baking soda, and salt and stir until just combined. Stir in the hazelnuts and remaining chocolate chips.
Pour the brownie batter into a greased 8″ square baking dish.
Bake the brownies for 35–40 minutes, or until the brownies pass a toothpick test.
Meanwhile make the frosting. Melt the chocolate chips with the butter, cream, and instant coffee. Stir until smooth, then allow to cool to room temperature.
When the chocolate mixture is cool, transfer to a mixer bowl and beat for 2 minutes, until it becomes soft and slightly lighter in color. Add the vanilla. Beat in the confectioner's sugar in two or three batches. When the frosting becomes light and creamy, frost the brownies.
Transfer the brownies to the refrigerator and cool for at least 30 minutes before cutting.
Enjoy!