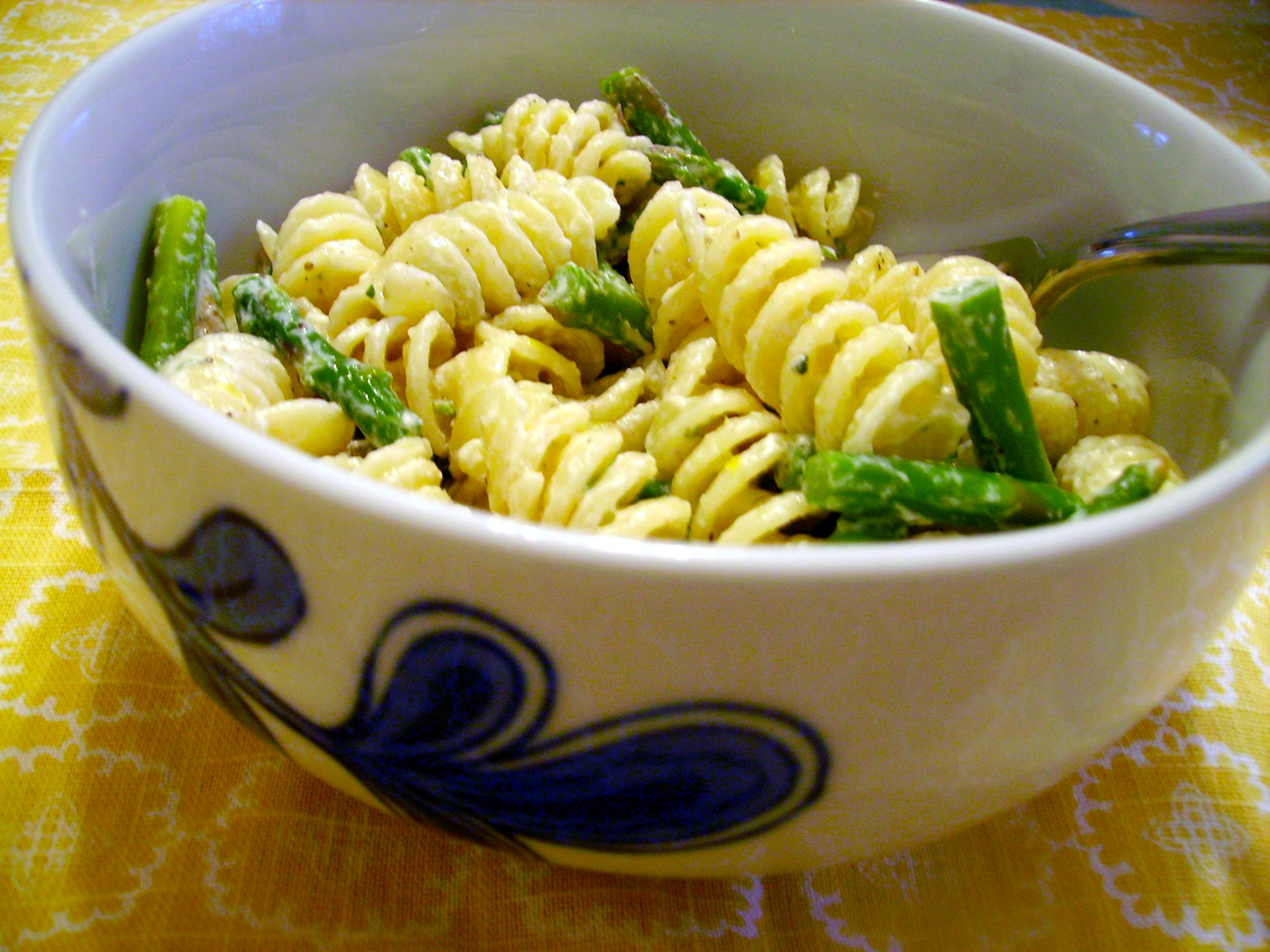 Spring has blossomed! And brought with it the 1-year anniversary of Smells Like Brownies, wow!
In honor of Spring and my very favorite seasonal vegetable, asparagus, I'm making a super simple pasta dish in which asparagus steals the show.
This meal only takes as long to prepare as it does to boil your pasta. It's perfect for a weeknight, yet with the addition of goat cheese it also feel sophisticated enough for a date night.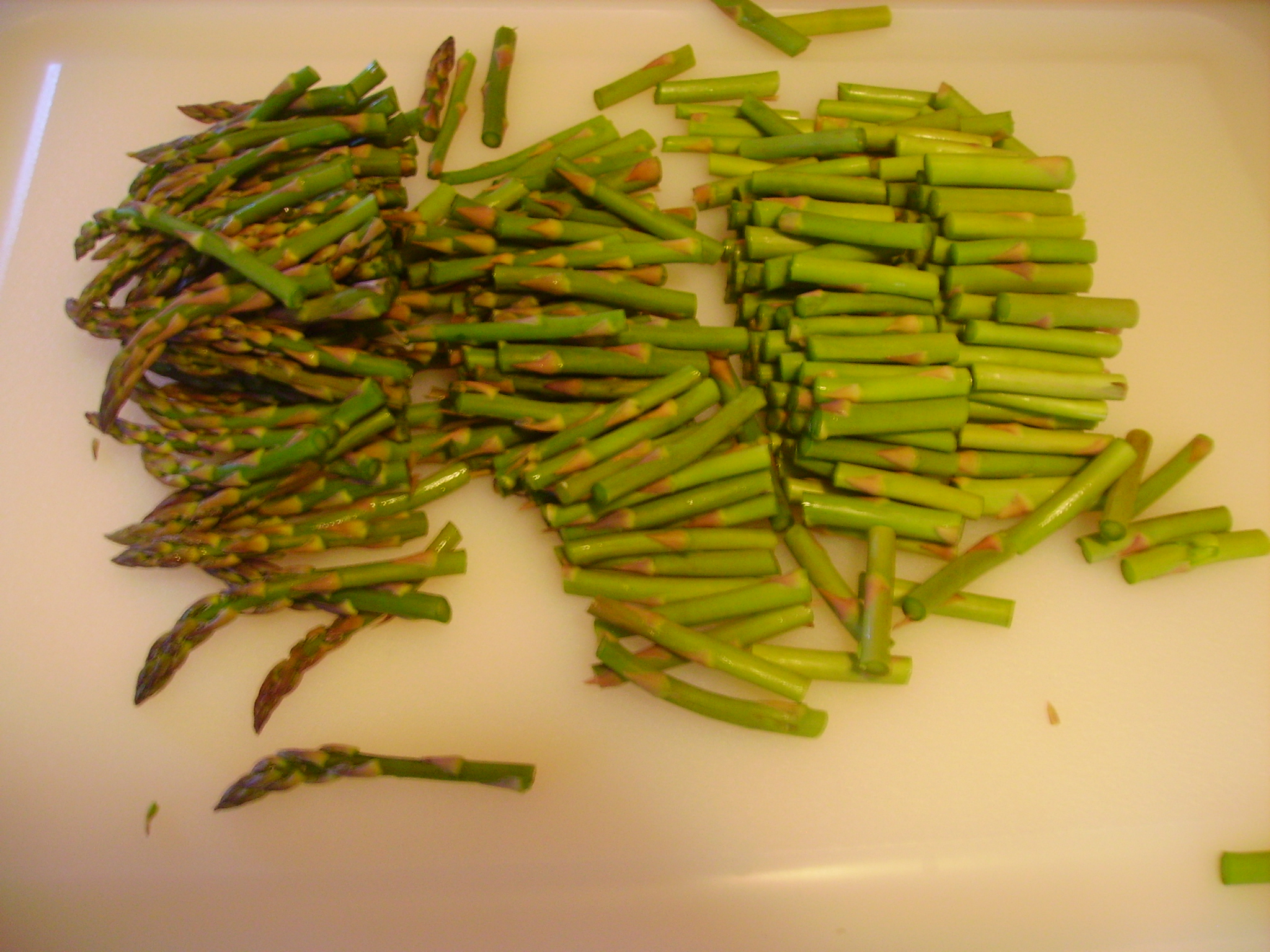 Boil your pasta. Meanwhile, trim the tough ends off of your asparagus spears (don't get the fat, chunky kind! They tend to be tougher than the skinny spears, and in this case, they won't be able to cook properly). Cut them into bite-size pieces, about 1¼–1½″ long.
When the pasta is mostly cooked, with about 3 minutes left on the timer, add the asparagus to the pot to blanche.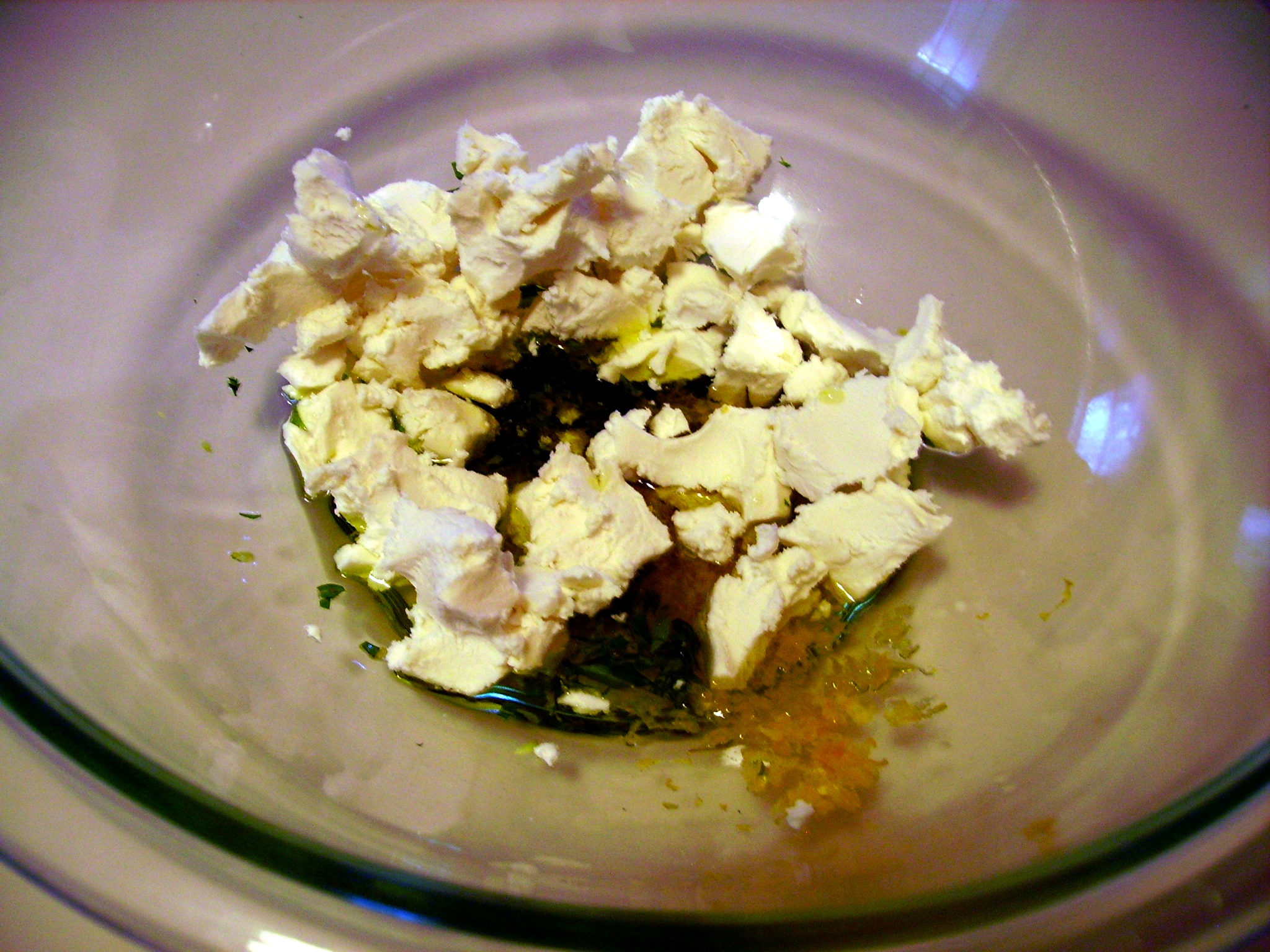 While the asparagus softens, prepare the ingredients for the sauce. Combine olive oil, chopped tarragon (or oregano, or whatever herb you desire most), lemon zest and juice, and a crumbled log of soft goat cheese in a very large bowl. Seriously, I never pick a large enough bowl for the job of tossing pasta. Use a huge one.
Before draining the pasta, scoop out about half a cup or so of pasta water. You may get a few asparagus or pasta pieces in there with it, but don't stress, you can just pick those out if you want them. Drain the pasta well, but don't rinse.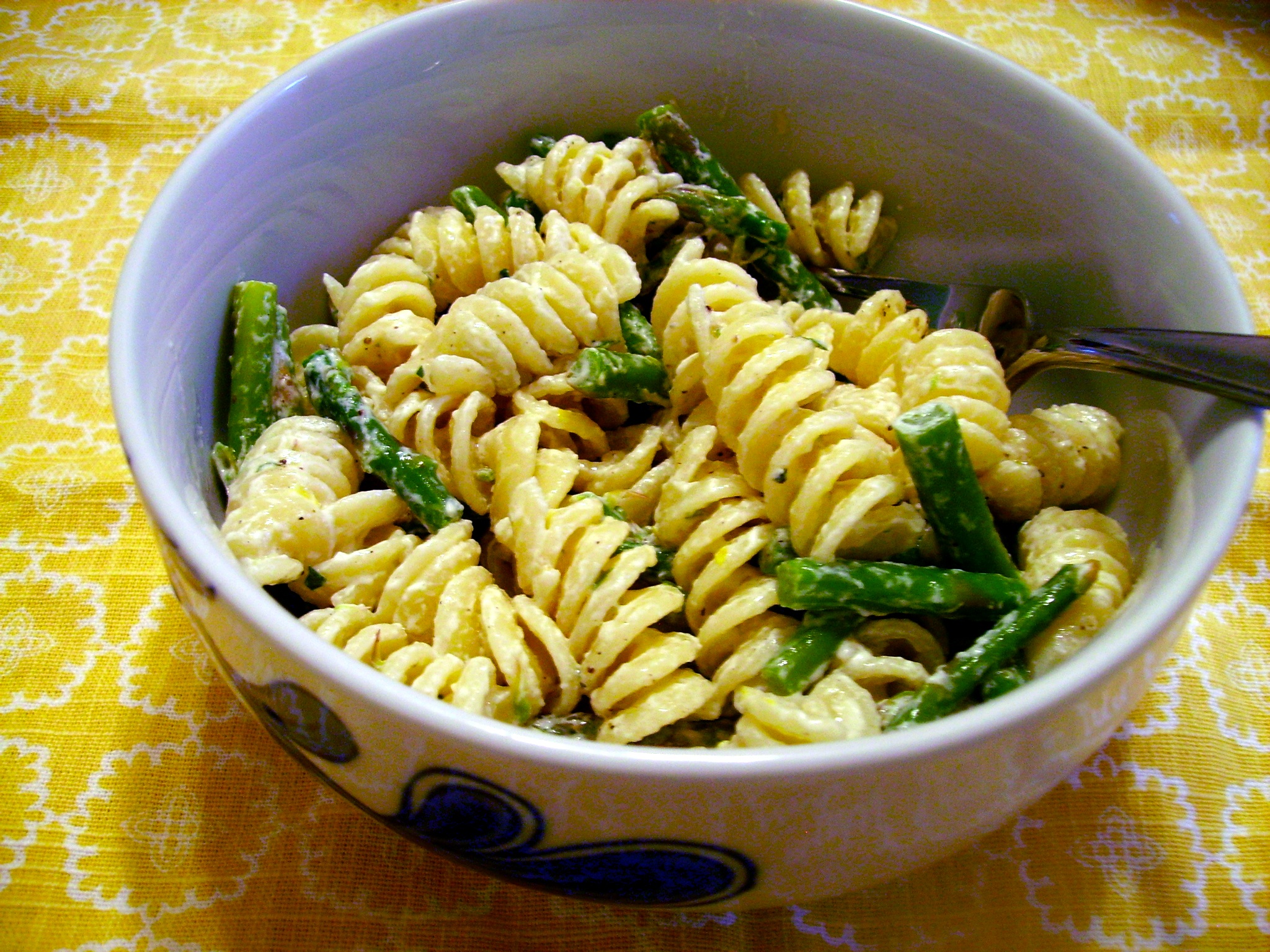 Toss the hot pasta with the sauce ingredients in the bowl, adding a few splashes of pasta water and seasoning to taste with salt and pepper.
Rotini with Asparagus and Goat Cheese
lightly adapted from Smitten Kitchen
serves 3–4
Ingredients:
8–10 oz. rotini or other curly pasta
1 lb. slender asparagus spears
¼ cup olive oil
zest of 1 lemon
juice of ½ lemon (or at least 1 tbsp.)
2 tsp. chopped fresh tarragon
5 oz. log chèvre
salt and black pepper
Directions:
Cook the pasta according to package directions.
Meanwhile, trim the ends off the asparagus and cut into 1½ʺ pieces. When the pasta is mostly cooked (about 2 or 3 minutes shy of al dente), add the chopped asparagus into the pot to blanche.
In a very large bowl, combine the olive oil, lemon zest and juice, and tarragon. Crumble the goat cheese into the bowl.
When the pasta has reached the desired consistency, scoop about ½ cup of the pasta water out of the pan, then drain the pasta and asparagus. While it is still very hot, add to the bowl with the goat cheese. Pour in a splash or two of the reserved pasta water, then toss until everything is well mixed. Season to taste with salt and pepper.
Enjoy!