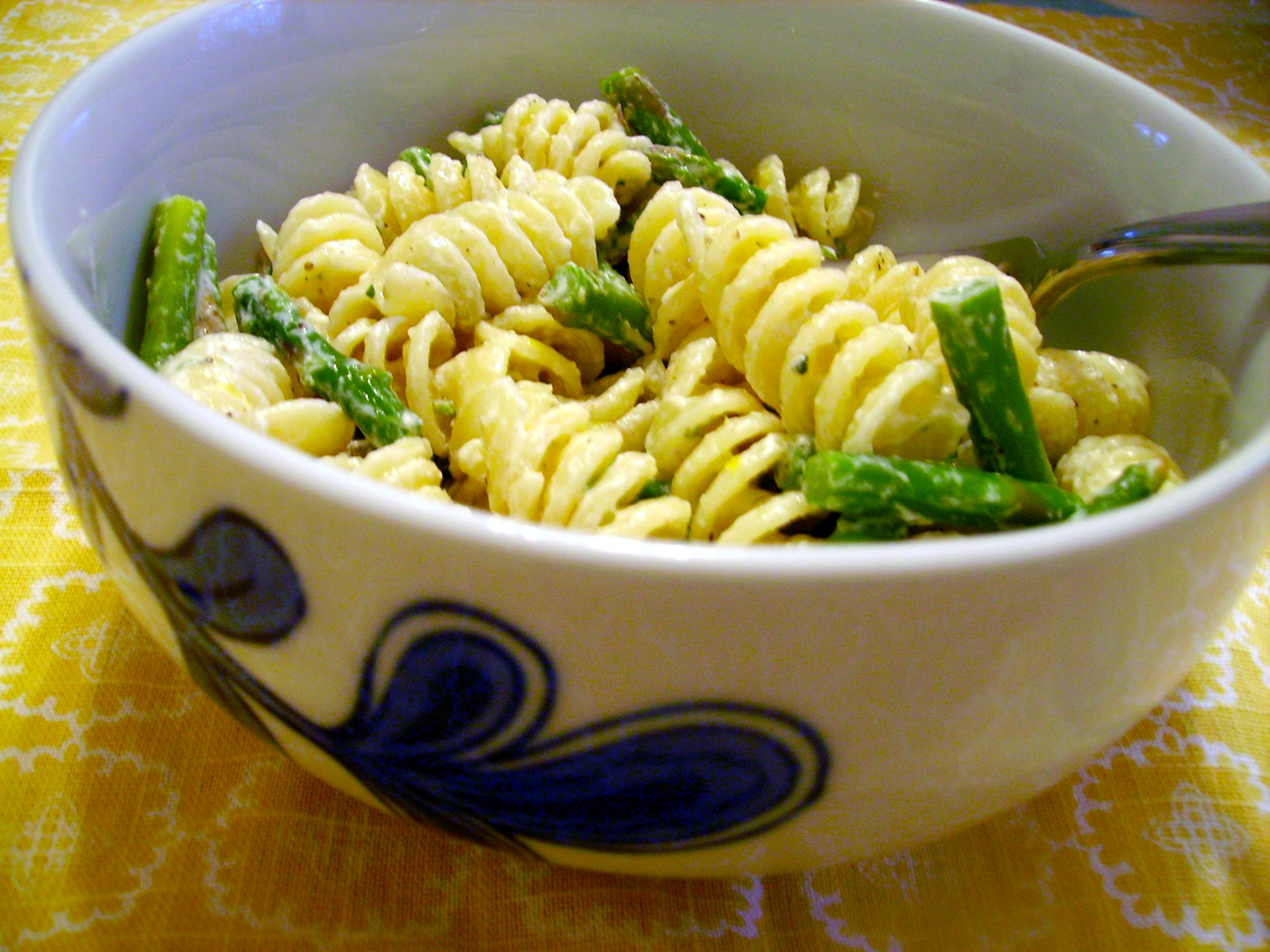 Spring has blossomed! And brought with it the 1-year anniversary of Smells Like Brownies, wow!
In honor of Spring and my very favorite seasonal vegetable, asparagus, I'm making a super simple pasta dish in which asparagus steals the show.
This meal only takes as long to prepare as it does to boil your pasta. It's perfect for a weeknight, yet with the addition of goat cheese it also feel sophisticated enough for a date night.