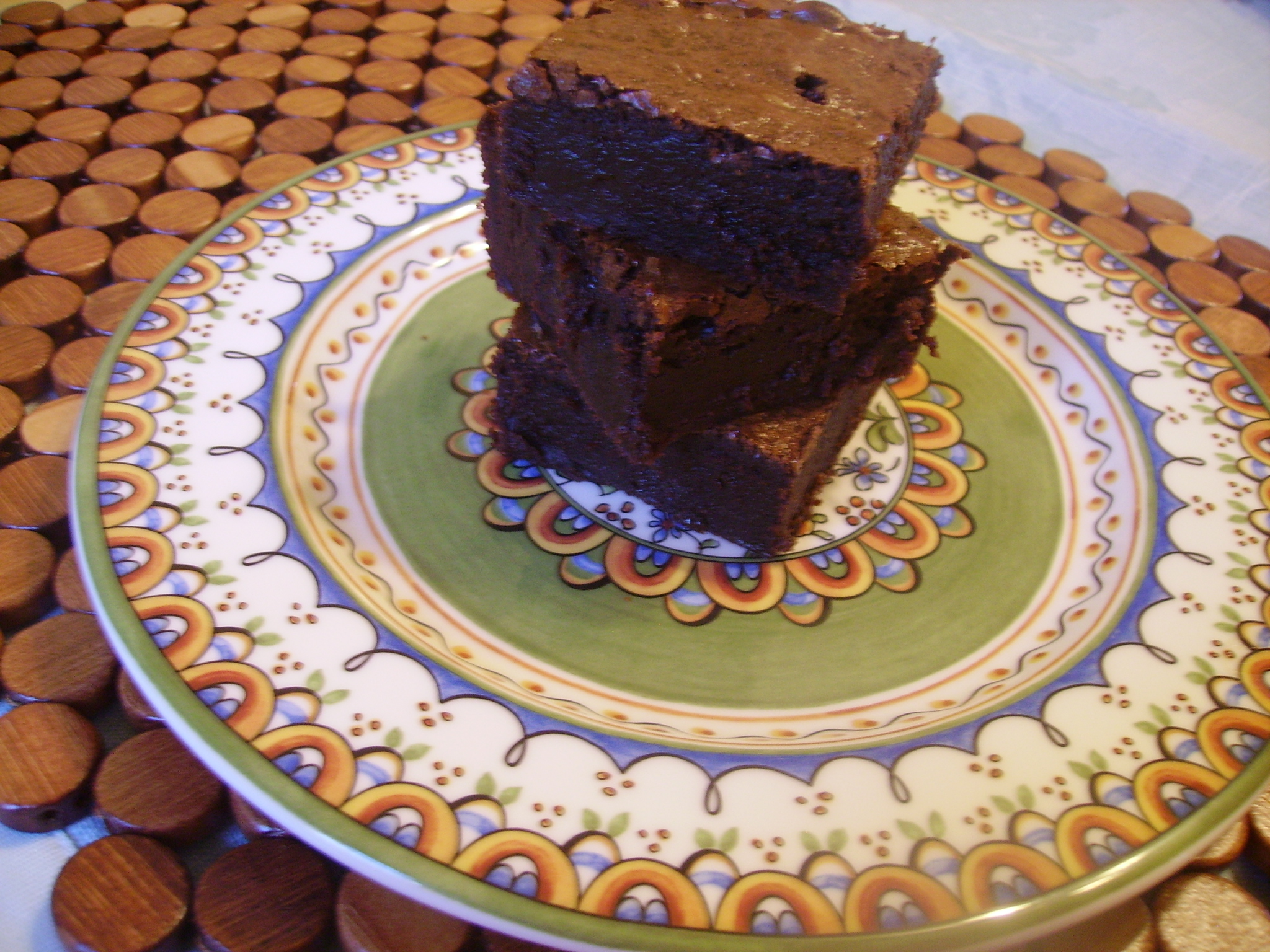 It's hard to imagine that I have a blog called "Smells Like Brownies" and had never tried the infamous Baked brownie until a few weeks ago.
Let me tell you, these things are amazing. I'm still not convinced that they are the best brownie in the world—I mean, what a crazy label to live up to! Some people think that any brownie worth it's salt (er…cocoa?) must have nuts in it, some people love the edge pieces above all else, and some people won't even eat a fudgie brownie because they find them too intense.
If you are one of those people…then I am your polar opposite. And so is the Baked brownie.
Like I said, these are some dang good brownies. I would make them regularly if my wallet or rapidly expanding waistline could afford that much fancy dark chocolate. If you've never tried the Baked brownie, then thank your lucky stars those generous bakery owners printed the recipe, and let's get baking!
So one of the things that prevented me making these brownies earlier was the fact that they call for Valrhona cocoa powder and Valrhona dark chocolate. I do love high quality chocolates, but a) sometimes fancy brands are hard to find and way too pricey when I do, and b) once I find them, I turn into a hoarder and attempt to avoid using them so I will never run out. Yes, this does defeat their purpose entirely. 🙂
If you don't want to buy Valrhona chocolate, you don't have to, but just know that your brownie may be a little less rich and a little less dark and chocolatey if you choose an alternate path.
Start by melting the dark chocolate, butter, and espresso powder over a double boiler until smooth and velvety. Turn off the heat and whisk in the sugar and brown sugar until the chocolate is smooth and none of the granules remain. If the chocolate mixture is still warm, let it cool down to room temperature.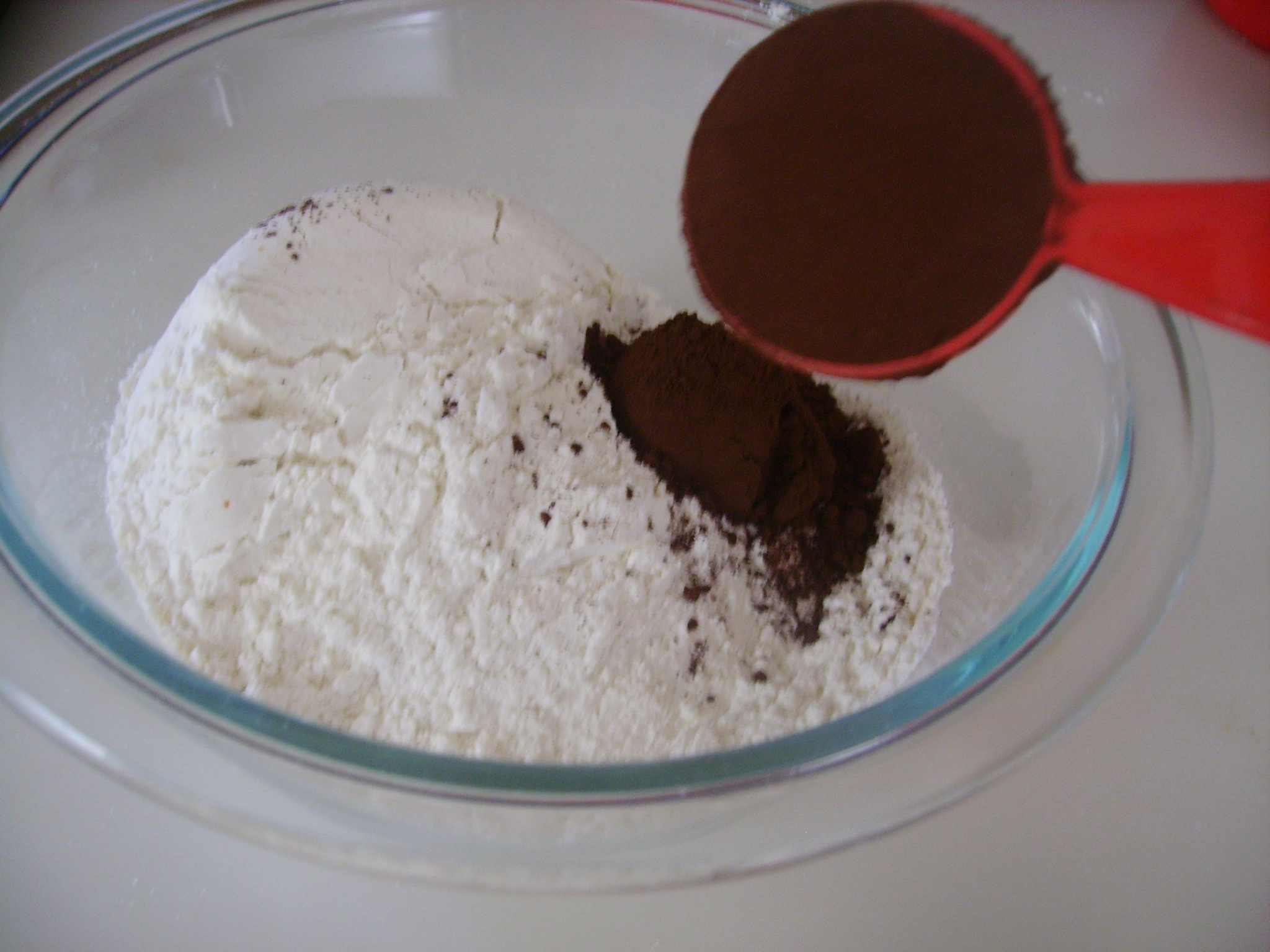 In a separate bowl, whisk together the flour, cocoa powder, and salt.
When the chocolate mixture is ready, whisk in 3 of the eggs until just combined. Add the remaining eggs and the vanilla and whisk again. Don't overmix (unless you are crazy and want chewy, cakey brownies).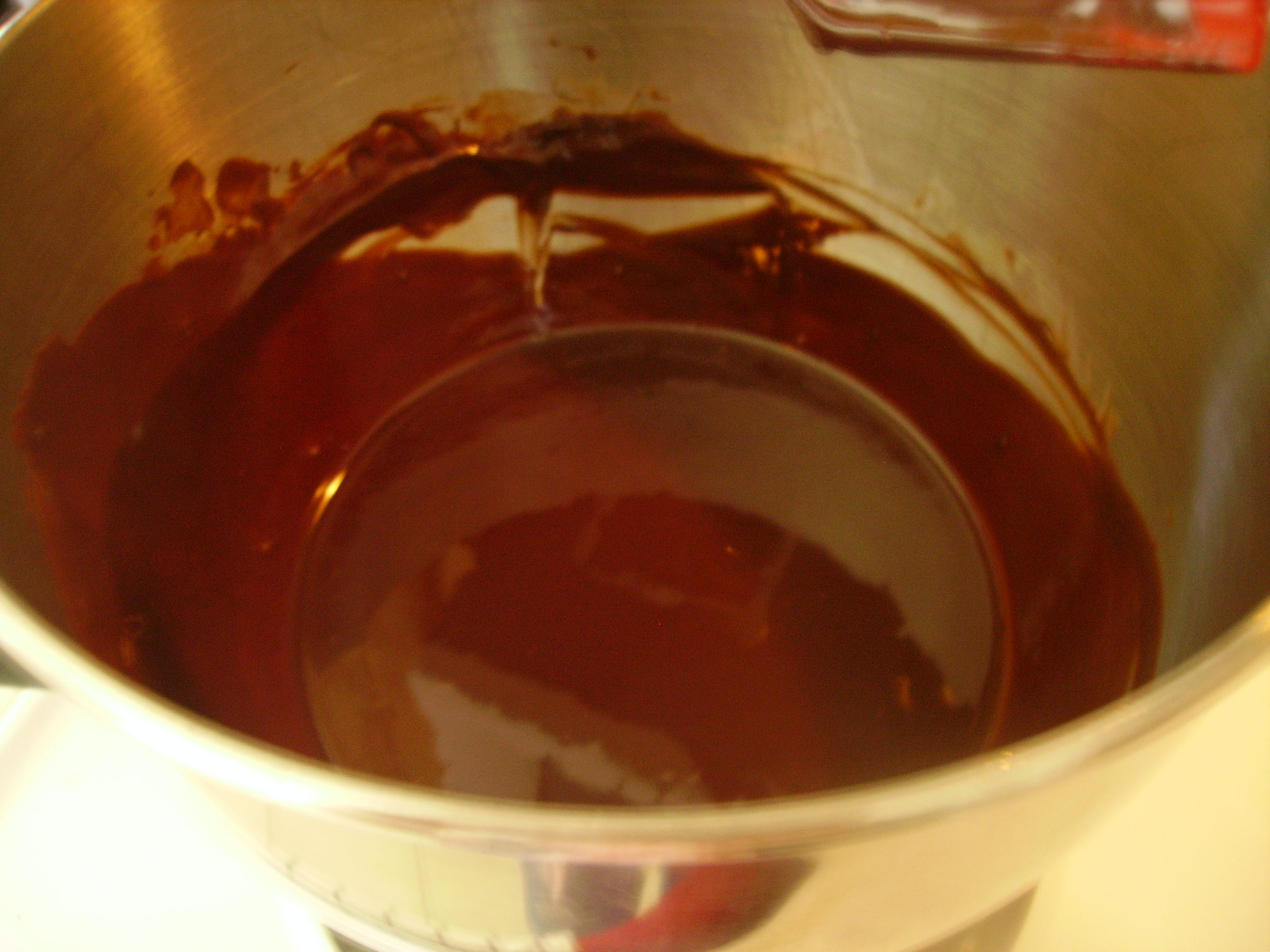 Using a spatula, NOT a whisk, fold the flour/cocoa mixture into the batter. Continue folding until there is just a trace of the flour mixture still visible (or, if that seems weird to you like it did to me, fold until the flour is mixed in, but don't stir vigorously and stop as soon as you feel confident you won't end up with any large streaks of cooked flour in your brownies).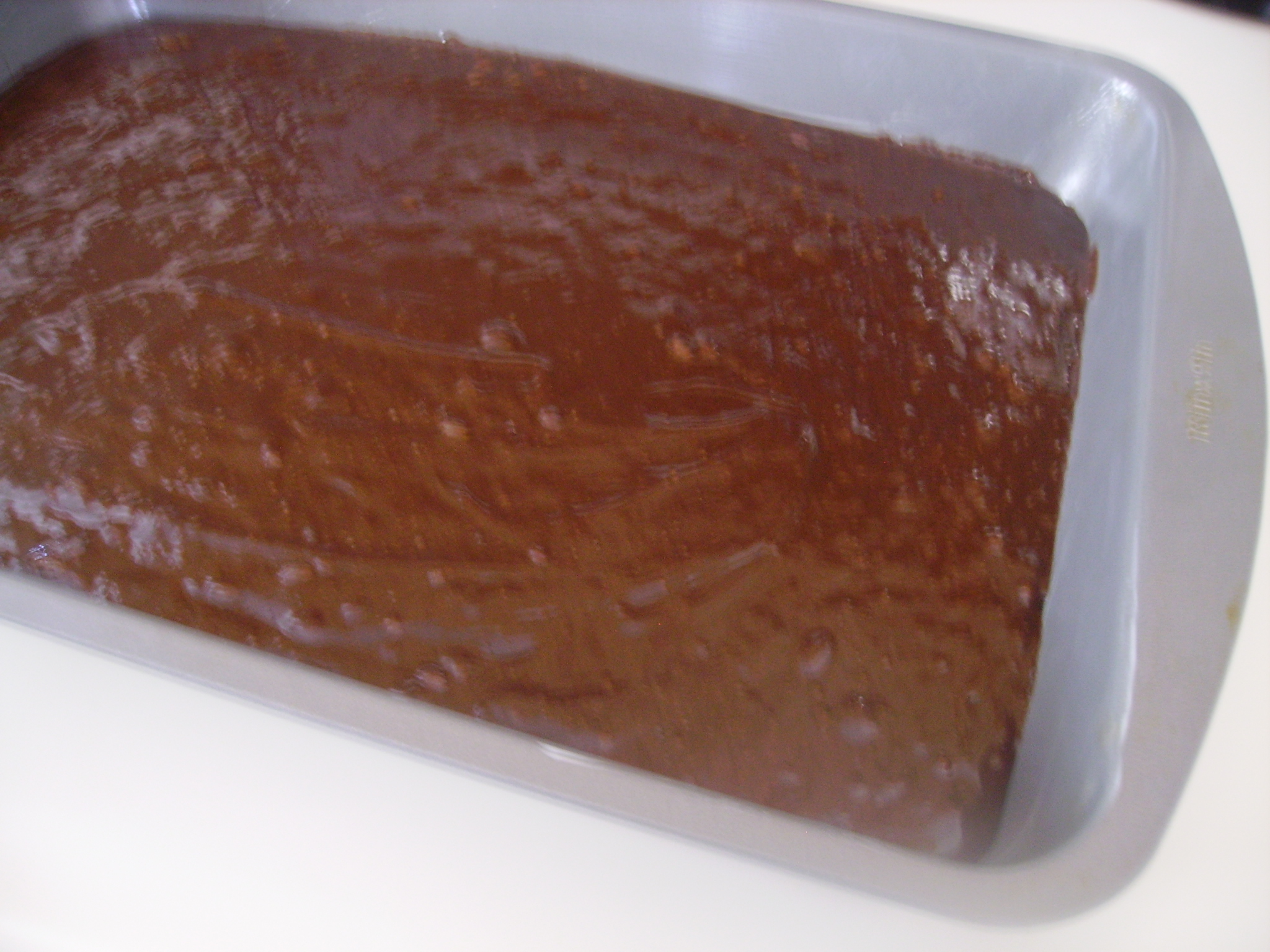 Scrape the batter into a well-buttered 9″x13″ pan.
Bake at 350° for 30 minutes, rotating the pan halfway through to ensure that the brownies bake evenly. Test with a toothpick to make sure they are done. Trust me, even though fudgie brownies are awesome, undercooked brownies will be a disappointment after you used all that Valrhona 😉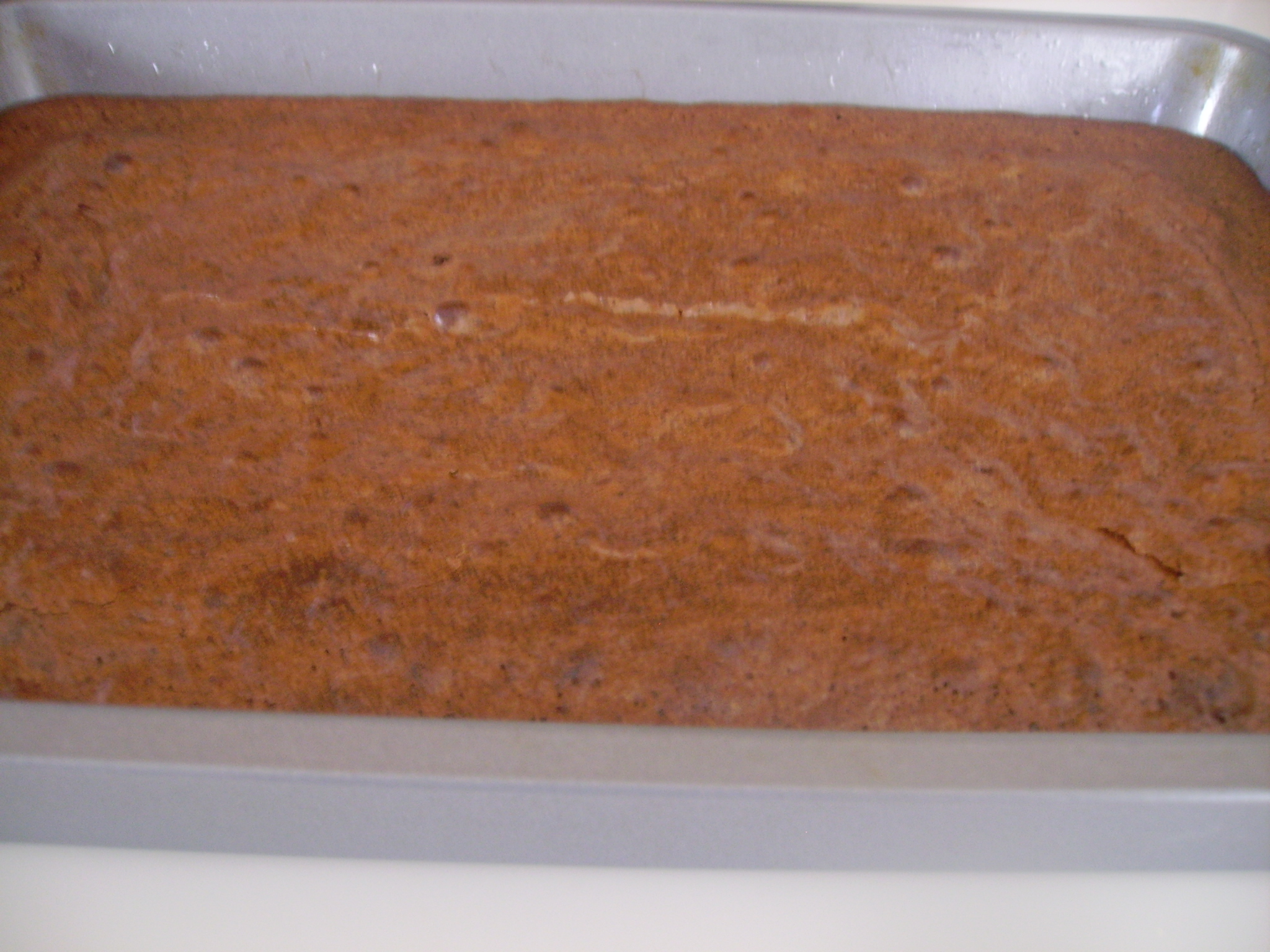 Cool completely before cutting. Serve with a huge glass of cold milk.
The Baked Brownie
from Baked: New Frontiers in Baking
makes 24
Ingredients:
11 oz. high-quality dark chocolate, coarsely chopped (I used Valrhona's baking chocolate, which is 66% dark)
8 oz. unsalted butter, cut into cubes
1 tsp. instant espresso powder
1½ cups sugar
½ cup light brown sugar
1¼ cups flour
1 tsp. salt
2 tbsp. dark cocoa powder, such as Valrhona
5 eggs, room temperature
2 tsp. vanilla extract
Directions:
Preheat oven to 350°.
Butter the sides and bottom of a glass or light colored metal pan 9″x13″ pan.
Place the chocolate, the butter, and the instant espresso powder in the bowl of a large double boiler and stir occasionally until the chocolate and butter are completely melted and combined.
Turn off the heat, but keep the bowl over the water of the double boiler and add both sugars. Whisk the sugars until completely combined and remove the bowl from the pan. Mixture should be room temperature.
In a medium bowl, whisk together the flour, the salt, and cocoa powder. Set aside.
Add 3 eggs to the chocolate/butter mixture and whisk until just combined. Add the remaining 2 eggs and whisk until just combined. Add the vanilla and stir until combined. Do not overbeat the batter at this stage or your brownies will be cakey.
Sprinkle the flour mixture over the chocolate. Using a spatula, NOT a whisk, fold the dry into the wet until there is just a trace amount of the flour/cocoa mix visible.
Pour the mixture into the prepared pan and smooth the top with your spatula.
Bake the brownies for 30 minutes, rotating the pan halfway through. Check to make sure the brownies are completely done by sticking a toothpick into the center of the pan. The brownies are done when the toothpick comes out with a few moist crumbs.
Cool the brownies completely before cutting and serving.
Enjoy!