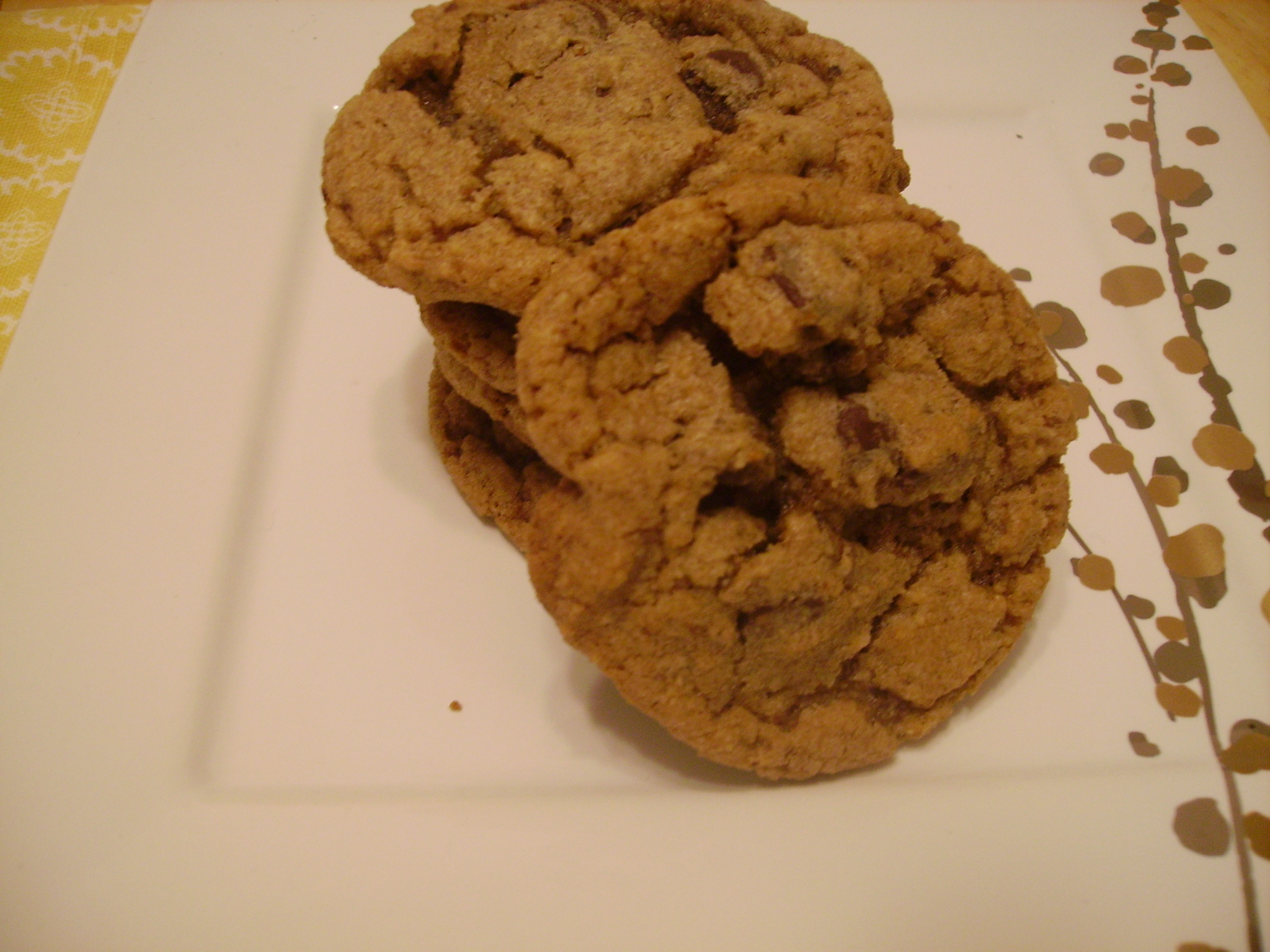 So perhaps you've heard of the infamous Neiman Marcus cookie.
As urban legend goes, a mom and her daughter were shopping at the Neiman Marcus department store, and they stopped to get some lunch. After sampling a chocolate chip cookie, which they deemed to be the best chocolate chip cookie on the face of the earth, they asked their waitress if they could get the recipe. The waitress hesitated a bit, then agreed saying, "Okay, but I'll have to charge you two-fifty." $2.50, thought the mother, what a deal! However, when she got home and looked more closely at her credit card receipt, she saw that she had been charged $250.00 for the cookie recipe! Indignant, she decided to make the recipe public so that no one else could be taken advantage of in the same way.
Neiman Marcus of course denies this ever happened, that in fact they didn't even sell cookies until after this incident supposedly occurred. And for a long while, they had a cookie recipe posted on their site as evidence that they would never perpetrate such an injustice.
I can't find that "official" recipe anymore, but there are still several recipes floating around the interwebs claiming to be the Neiman Marcus cookie recipe. Whether or not the story is true, I was intrigued enough to want to try these cookies (or at least a version of them) for myself. After all, something claiming to be the best chocolate chip cookie in the world is worth investigating, right?
I actually made a hybrid of two different recipes calling themselves Neiman Marcus cookies, one that utilized ground up milk chocolate in the dough, and one that included espresso powder, my favorite. I tweaked the amounts based on how many cookies I wanted to make and what I considered to be the ideal flavor/texture combination, soo the result is not, in fact, an "official" Neiman Marcus cookie. But who cares? It's a great cookie!
Just don't be fooled. It takes a little more patience to make these than your average chocolate chip cookie. Also, you definitely won't want to try to stir this dough by hand because it is extremely stiff; if you don't have a stand mixer, go visit a friend who does. I, personally, think the extra effort is worth it every once in a while, and I can't wait to make these again!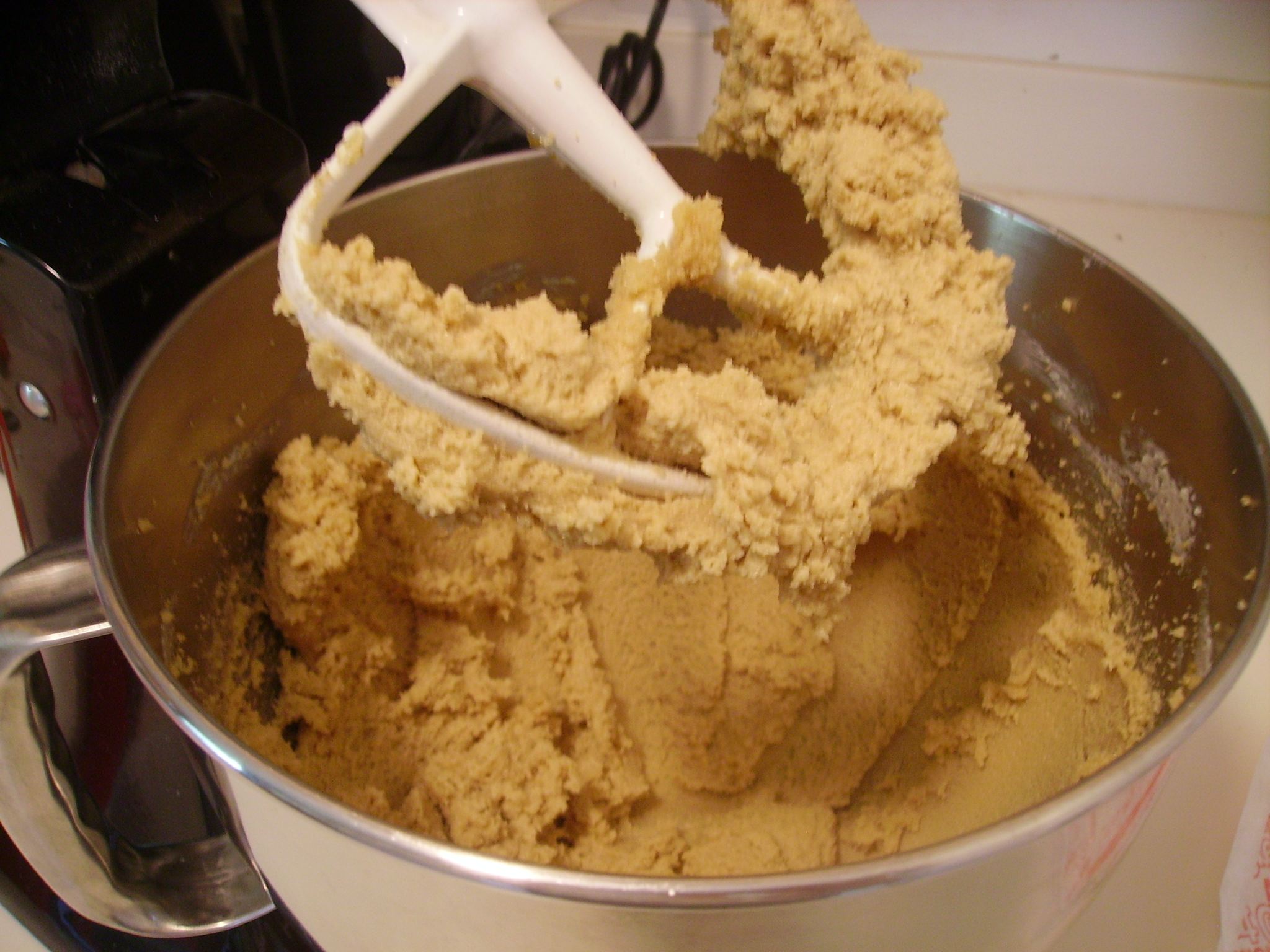 Start by whipping the butter and sugars into a frenzy. Because there is a lot more sugar than butter, it will probably be pretty dense no matter how long you leave the mixer running, but keep it going until everything is relatively smooth, no major clumps remaining.
Add in the eggs and vanilla and beat until the mixture becomes creamy. Scrape the bowl well.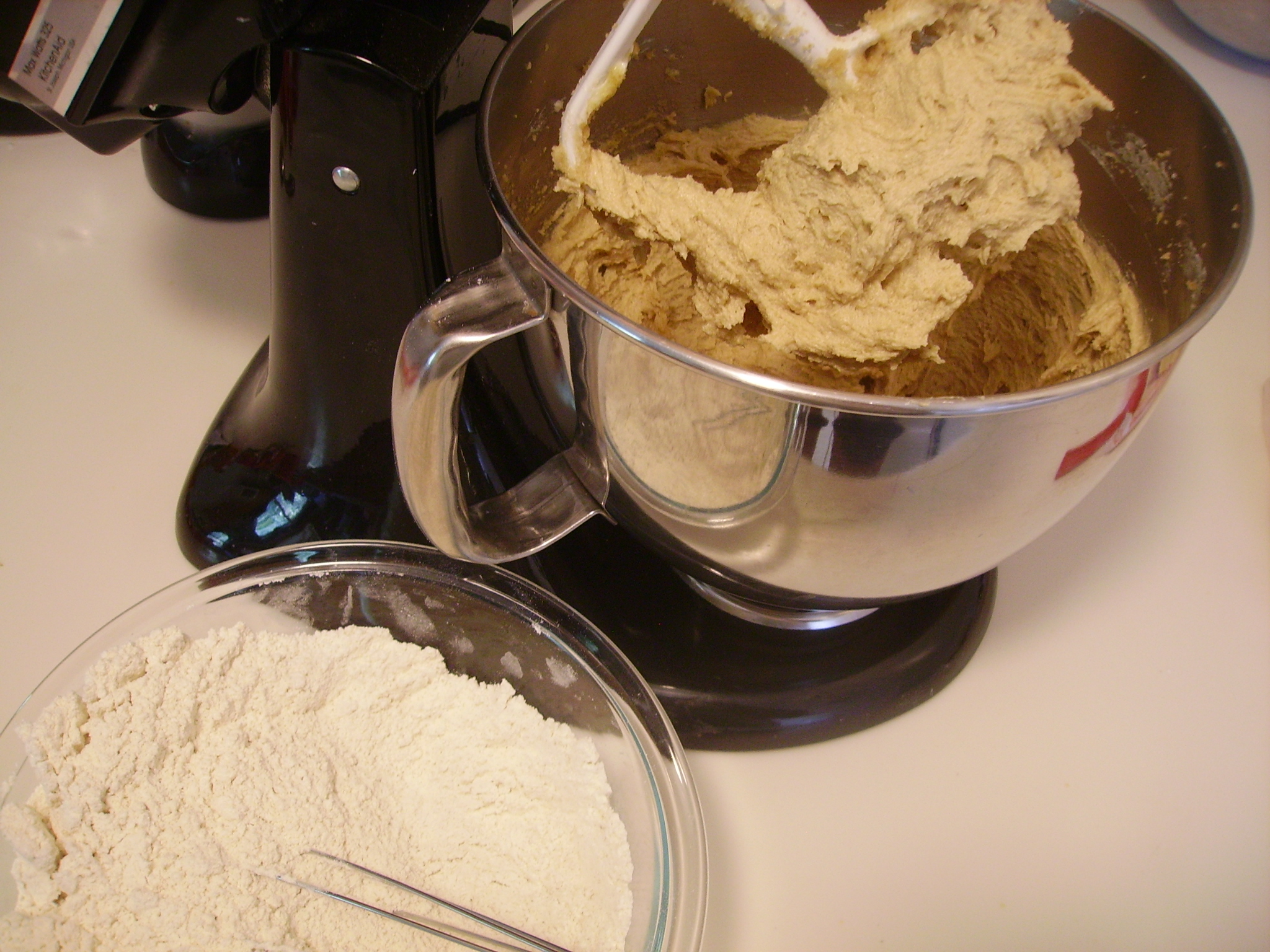 Meanwhile, grind up the oats into a very fine powder (use a food processor or a Magic Bullet). Or, you could buy oat flour if you want, but since I didn't measure or weigh the powder after I ground it up, I'm not exactly positive how much you'd need…certainly less than the full cup and a half.
Anyway, whisk the oat powder, flour, baking soda, baking powder, and salt together. Stir this mixture into the dough. Here's where you definitely want to have a stand mixer, otherwise your arm will be very tired and sore before you even get half of the flour incorporated. I stirred all of the dry ingredients in at once, but you could also do half and half if that makes you happier.
Now comes the part that separates this cookie from your average chocolate chip cookie…grating up a ton of milk chocolate to stir right into the dough, giving these cookies an intense chocolateyness in every bite! I used my Magic Bullet for this part and just grated a little at a time…if the chocolate gets warm then of course it will just melt right back into a clump, so it was a bit tricky. My advice is to get most of the chocolate into little flakes, but not to stress about some of the bigger pieces as long as they are the size of chocolate chips or smaller.
Stir the espresso powder, semisweet chocolate chips, and your fabulous grated milk chocolate into the cookie dough. Try not to drool.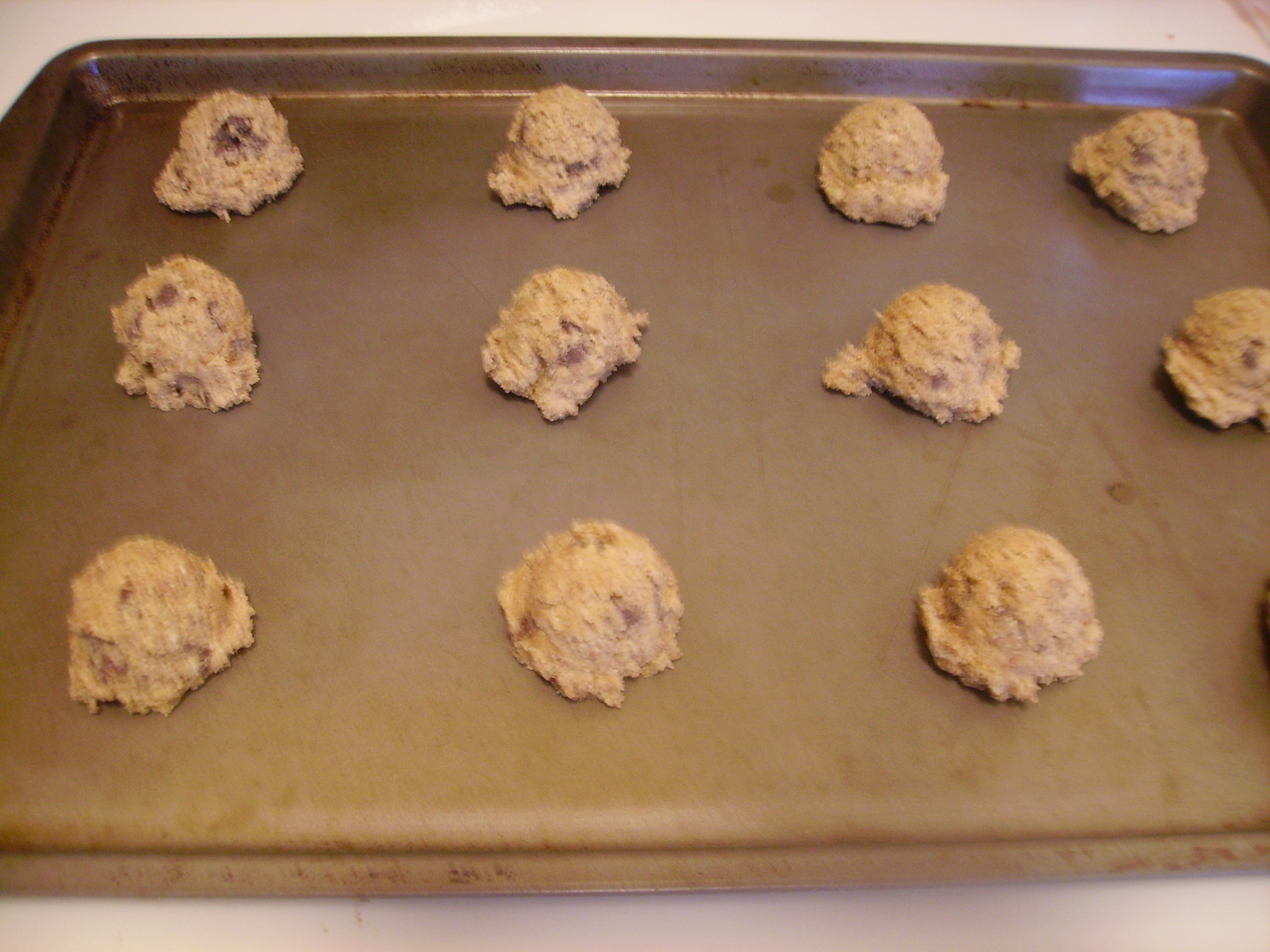 Scoop the dough into about 1″ balls and bake for 8–9 minutes at 375°. I prefer my chocolate chip cookies a bit on the softer side, but 9 minutes seemed to do the trick for me. Cool them for about 3 minutes on the rack.
This recipe makes a ton of cookies, fyi, so be prepared to share!
Neiman Marcus Cookies
adapted from Food.com and Allrecipes.com
makes about 7 dozen
Ingredients:
1 cup butter, softened
1½ cups light brown sugar
¾ cup sugar
2 eggs
2 tsp. vanilla extract
2½ cups flour
1½ cups quick-cooking oats, ground into a fine powder
1 tsp. baking powder
1 tsp. baking soda
1 tbsp. instant espresso powder
4 oz. Hershey milk chocolate, finely grated
2½ cups semisweet chocolate chips
Directions:
Preheat oven to 375°.
Cream the butter with the sugars on medium speed until fluffy.
Beat in the eggs and vanilla. Scrape the bowl and stir again to be sure everything is incorporated.
Whisk together the flour, oat powder, baking powder, and baking soda. Stir into the butter mixture at a low speed for about 15 seconds.
Stir in the espresso powder, grated chocolate, and chocolate chips.
Scoop small balls about 2″ apart onto a cookie sheet. Bake for 8–10 minutes, or until lightly browned at the edges.
Enjoy with a tall glass of milk!