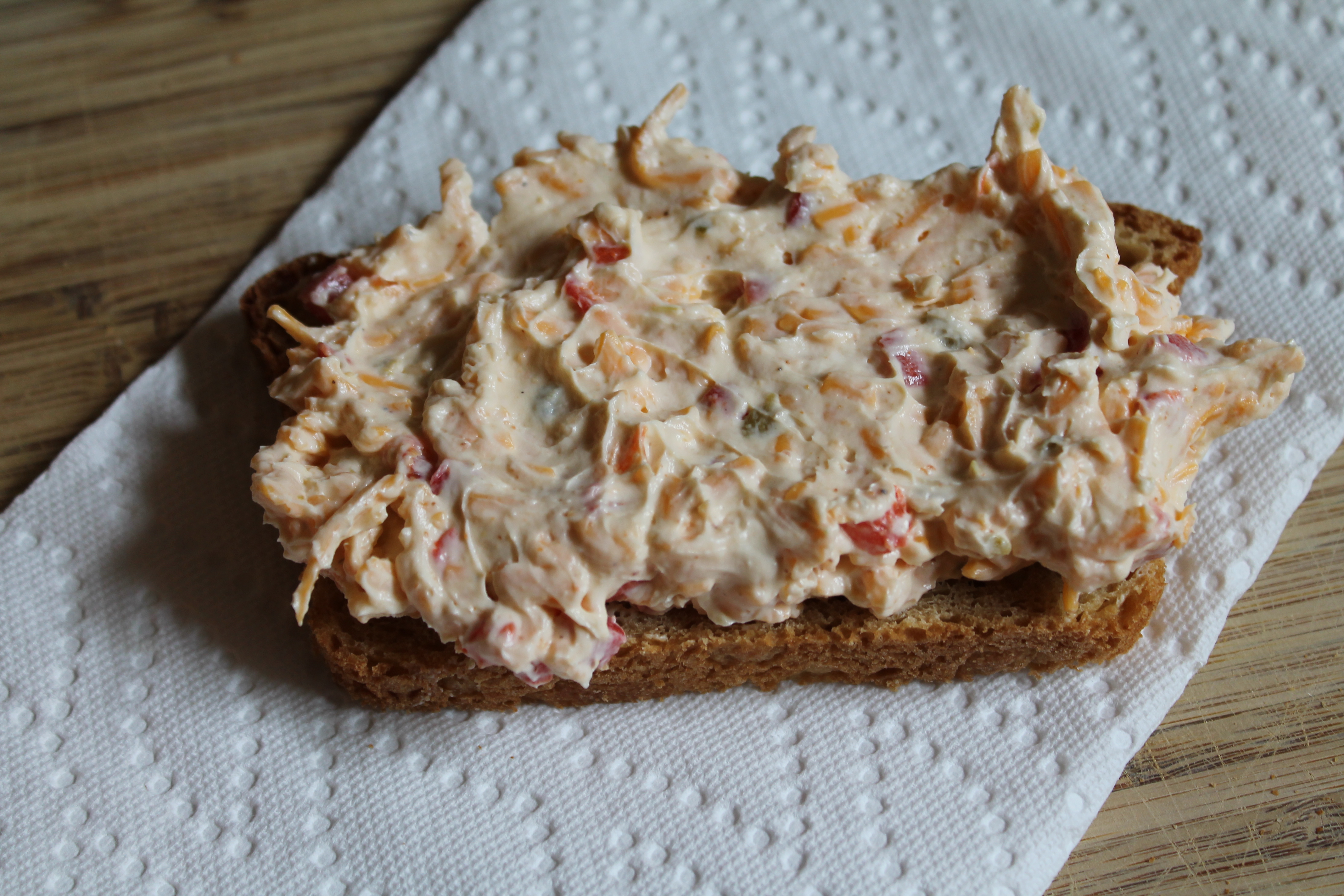 When I was in college, I joined the Baptist Student Union. I am not going to lie…I went because a hallmate dragged me along, and I stayed because of the food. Baptists can cook!
Before I became a Baptist, I had never even heard of pimiento cheese. But some time during one of the many potlucks or snacks I enjoyed during my four years as a Baptist, I stuffed a bright orange, white bread sandwich into my mouth, and I was hooked.
Pimiento cheese may have kind of a bad rap, so let me set you straight. It's delicious! It's full of cheddar and cream cheese and spices. It is NOT made entirely out of mayonnaise and food dye.
Whip up a batch! Spread a thick layer onto a slice of whole wheat bread. Your mouth will thank you.
And another great thing about pimiento cheese? It makes a tidy little vegetarian sandwich to bring with you on a picnic!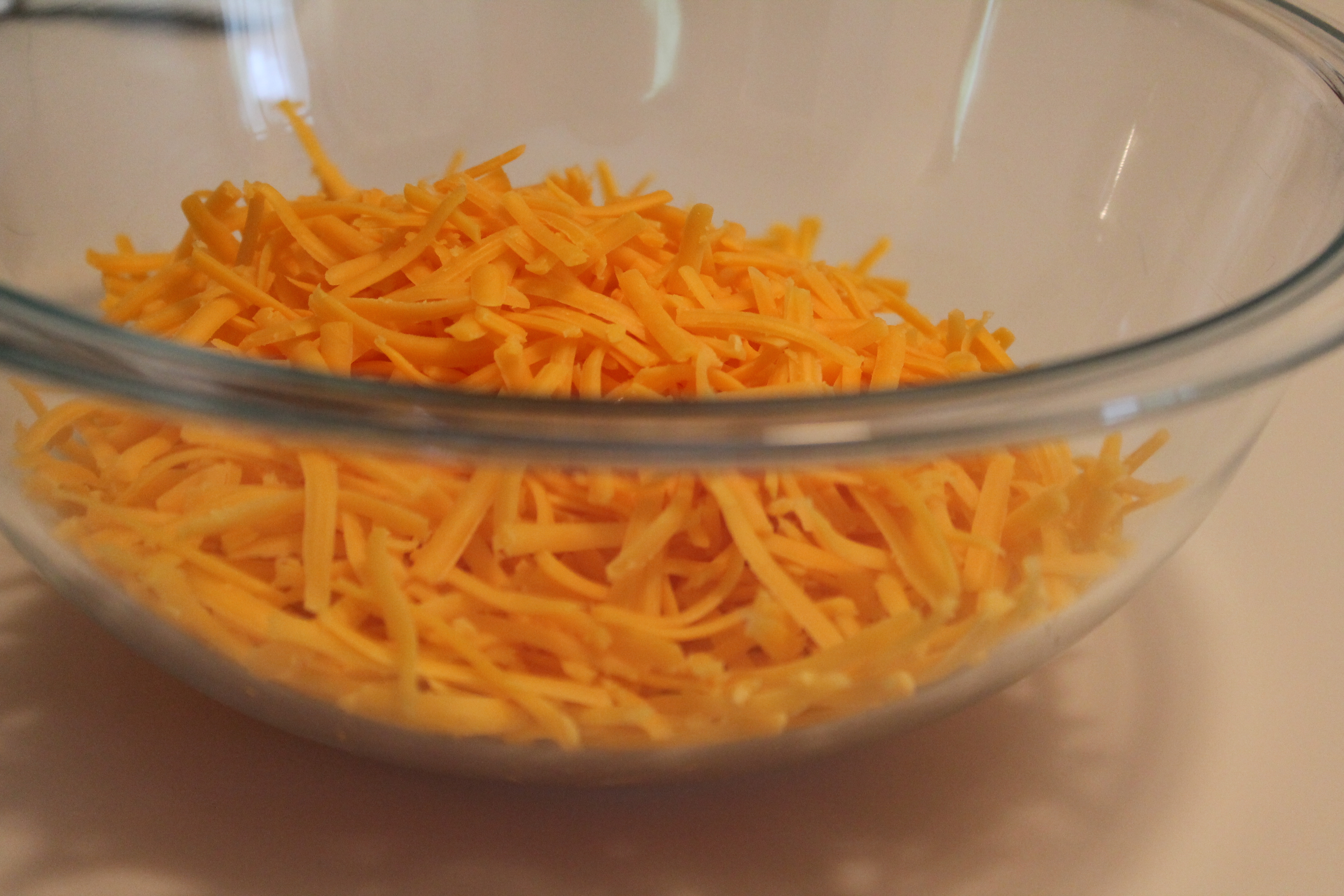 This recipe couldn't be easier. Shred 8 oz. of very extra sharp cheddar. I shredded mine rather coarsely, and the result was a paler chunkier spread. If you want something that more closely resembles the orange stuff you can buy in stores, consider grating it a bit smaller.
Chop up several slices of pickled jalapeño, enough to make 1 tsp. minced.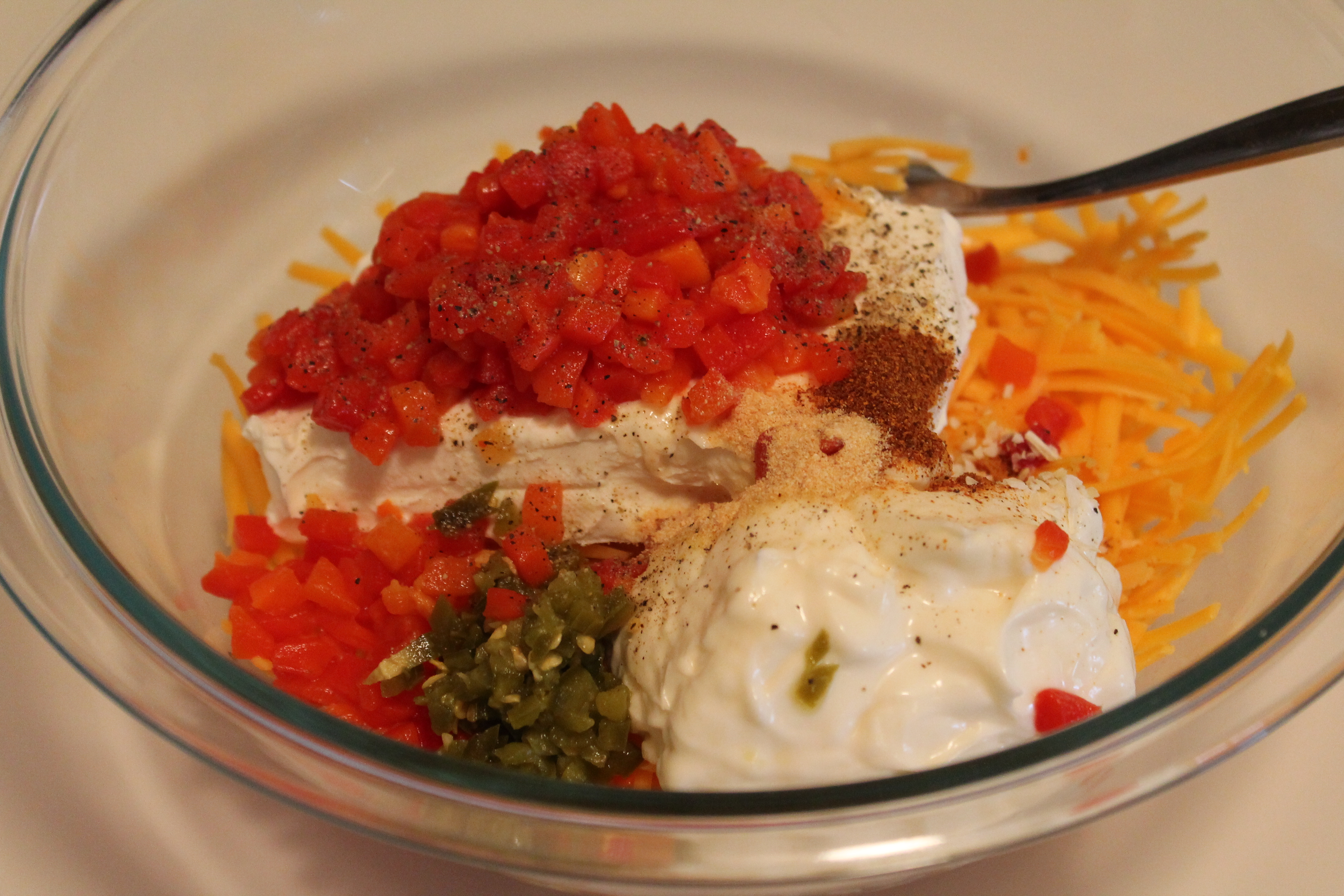 Stir together the shredded cheese, softened cream cheese, mayo, jalapeño, spices, and of course, pimientos. Tadaa! You're done.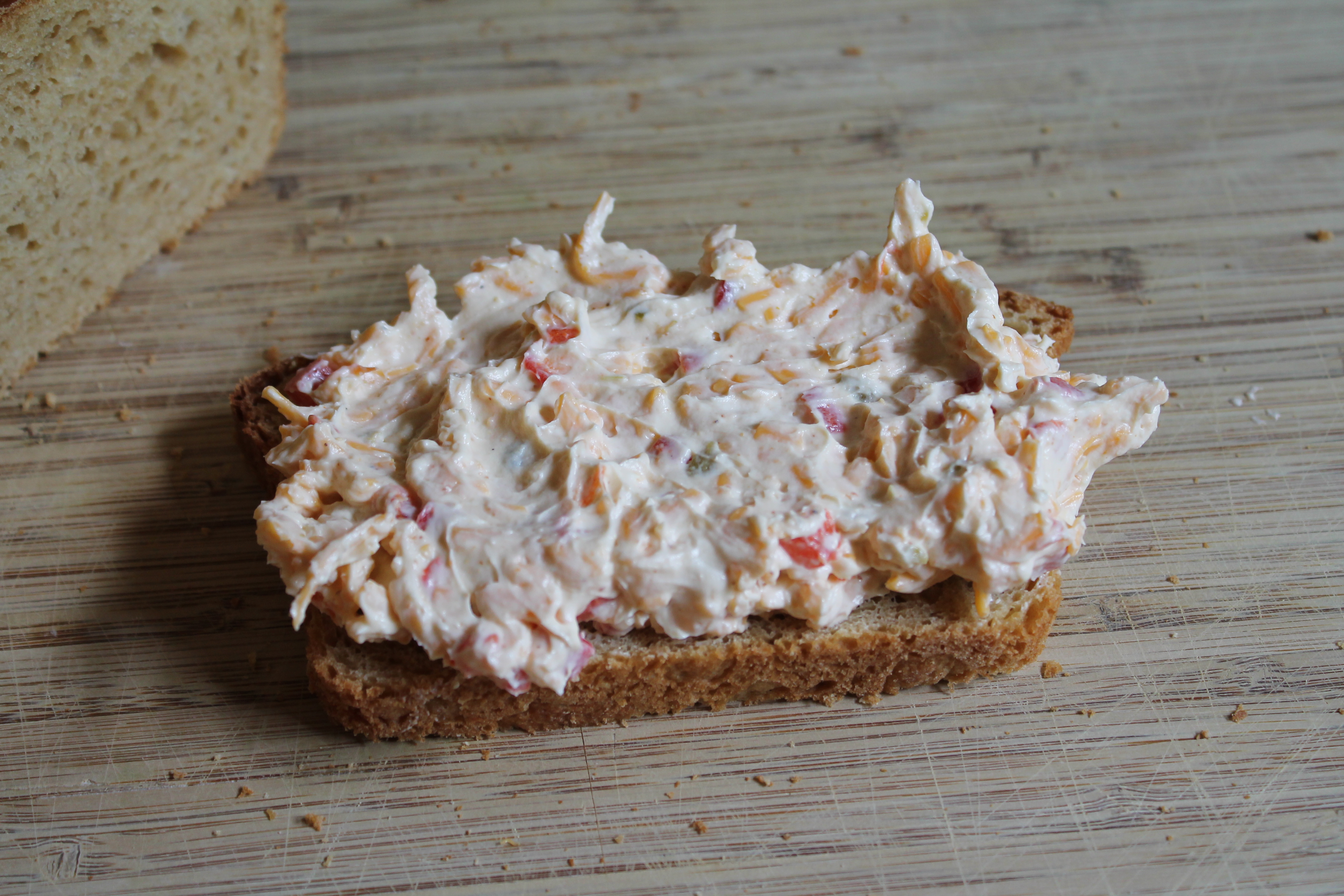 Spicy Pimiento Cheese
lightly adapted from Allrecipes.com
makes 3 cups
Ingredients:
8 oz. extra sharp cheddar, shredded
8 oz. low-fat cream cheese, softened
½ cup low-fat mayonnaise
7–8 slices pickled jalapeño, minced
½ tsp. cayenne
heaping ¼ tsp. garlic powder
heaping ¼ tsp. onion flakes
dash of cumin
1 4oz. jar chopped pimientos, drained
Directions:
Stir together all ingredients. Taste and season with salt and black pepper. Adjust spices as needed.
Enjoy!
One year ago: Green Onion Potato Salad
Two years ago: Ricotta Cheesecake