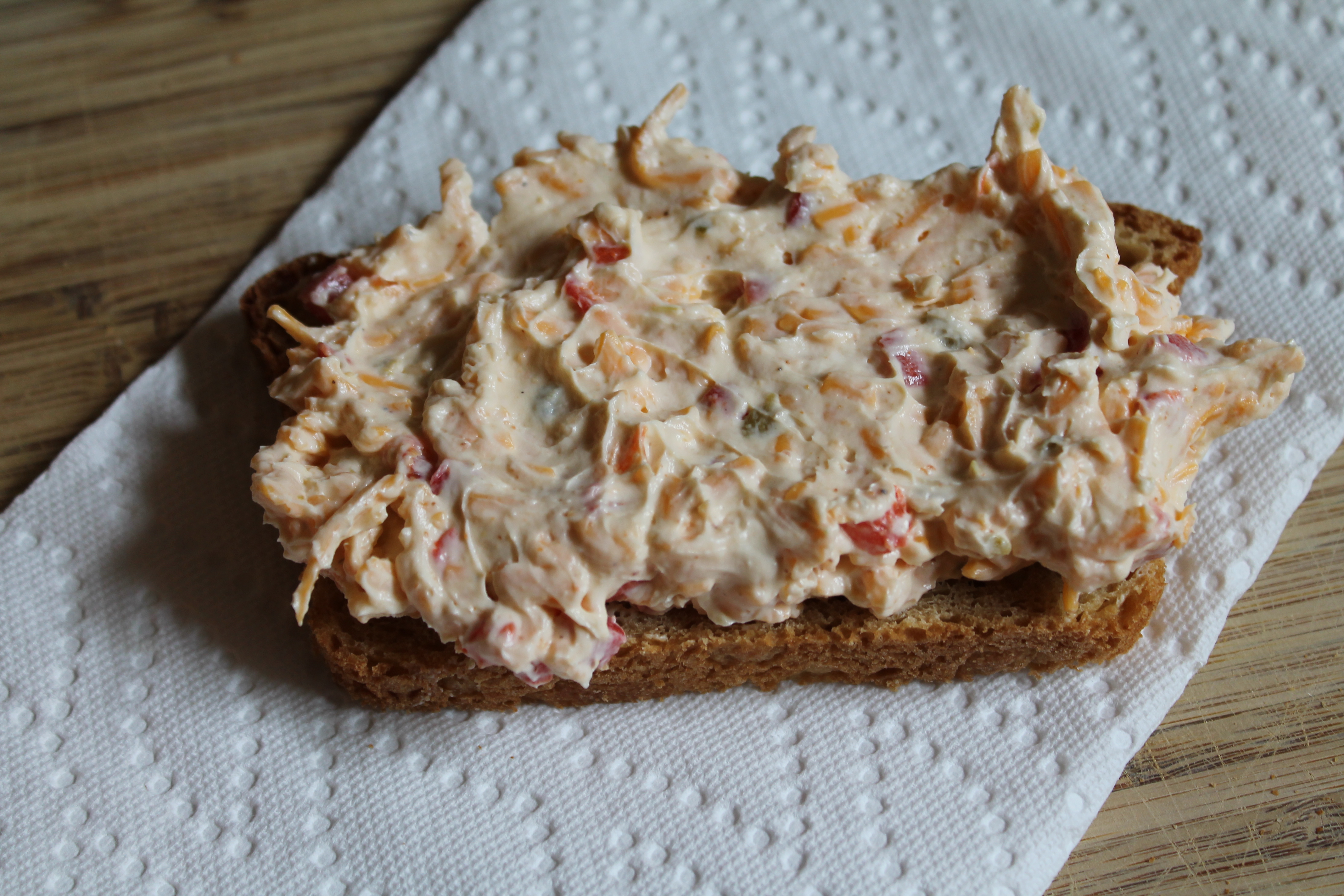 When I was in college, I joined the Baptist Student Union. I am not going to lie…I went because a hallmate dragged me along, and I stayed because of the food. Baptists can cook!
Before I became a Baptist, I had never even heard of pimiento cheese. But some time during one of the many potlucks or snacks I enjoyed during my four years as a Baptist, I stuffed a bright orange, white bread sandwich into my mouth, and I was hooked.
Pimiento cheese may have kind of a bad rap, so let me set you straight. It's delicious! It's full of cheddar and cream cheese and spices. It is NOT made entirely out of mayonnaise and food dye.
Whip up a batch! Spread a thick layer onto a slice of whole wheat bread. Your mouth will thank you.