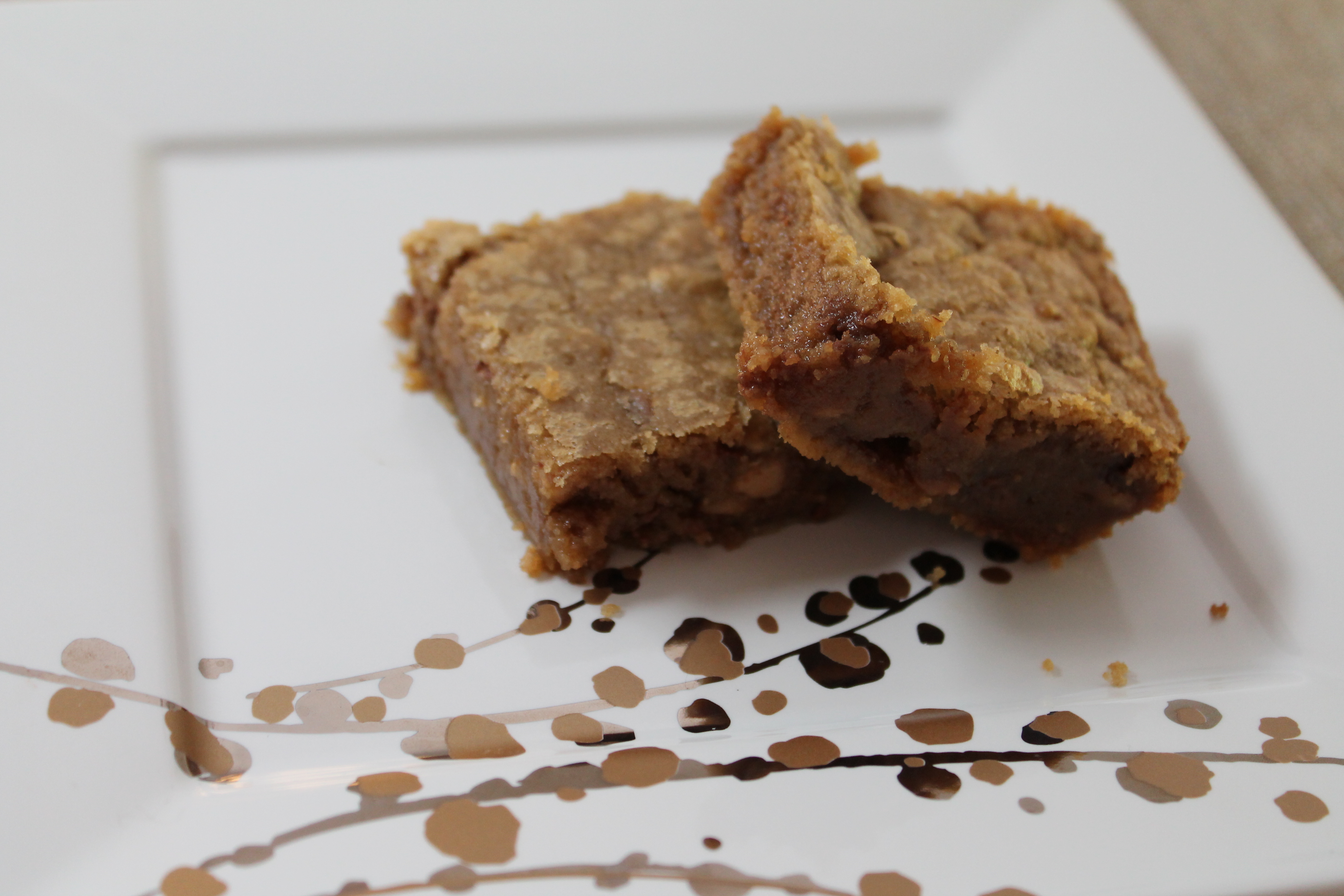 Maybe you noticed that I have been sharing a lot of fruity and peanuty baked goods lately. Maybe you remember that those aren't really my thing.
Most of the baking I have been doing for the last few months has actually been for others to enjoy. I've been taking a break from sugar in hopes of losing the baby weight. It has been working!
But this month when I was assigned a blog called Heavenly Treats and Treasures for the Secret Recipe Club swap, I knew I would give in and make something for myself. I meandered over to the brownie section of the blog and saw this recipe front and center. It was love at first sight!
Brown butter. Need I say more?
Okay. Toffee.
There…if you aren't racing to your kitchen to make these, I think you might be a lost cause.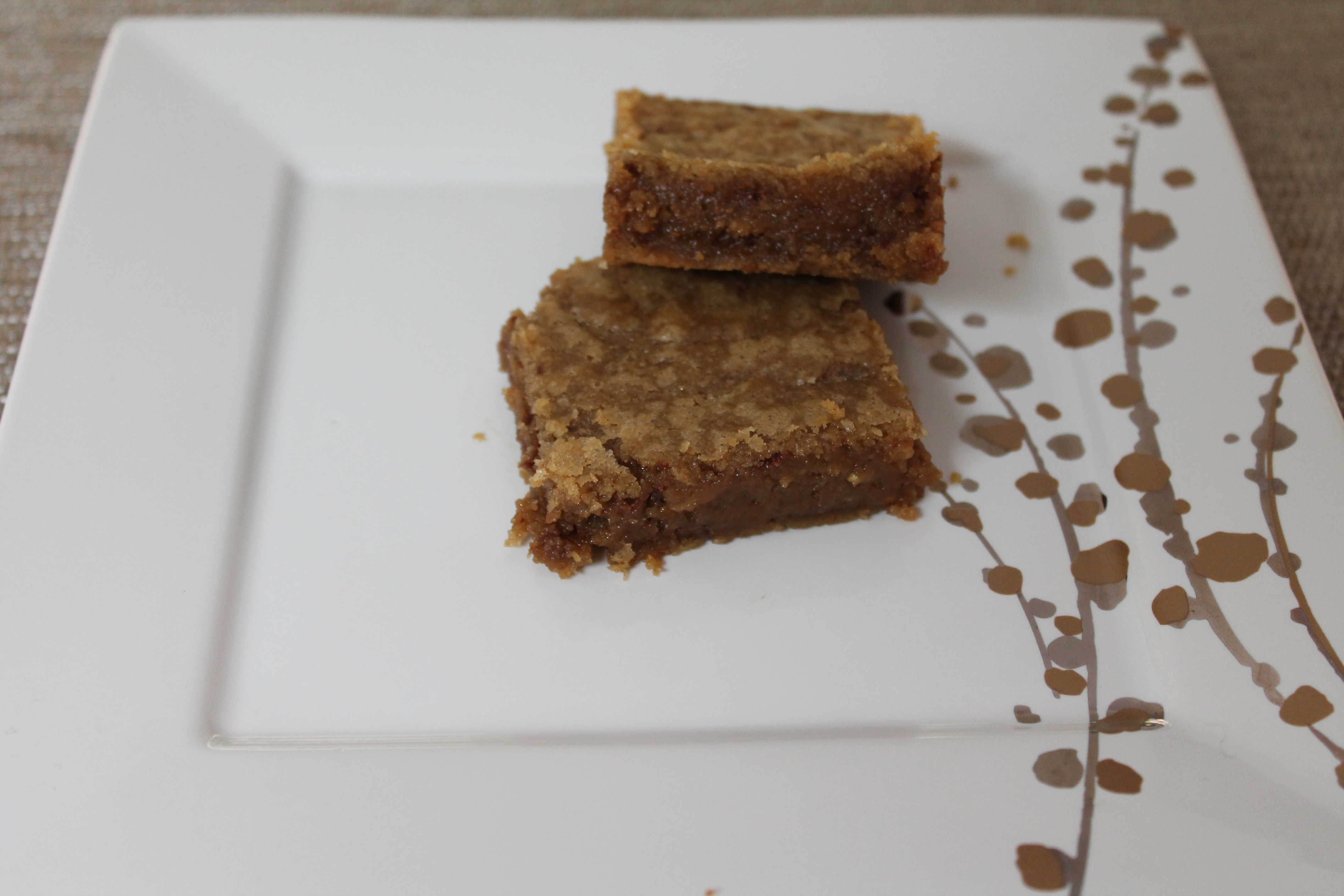 I think these bars are really more of a cookie than a blondie. Before baking, the dough was rather stiff, like a cookie; I am sure it would make equally delicious drop cookies, but why not save time and bake them all together in one pan? These are so delicious, with a thin, sugary crust on top, and enough butter for you to lick your fingers after you eat the last bite. So gooey. So amazing!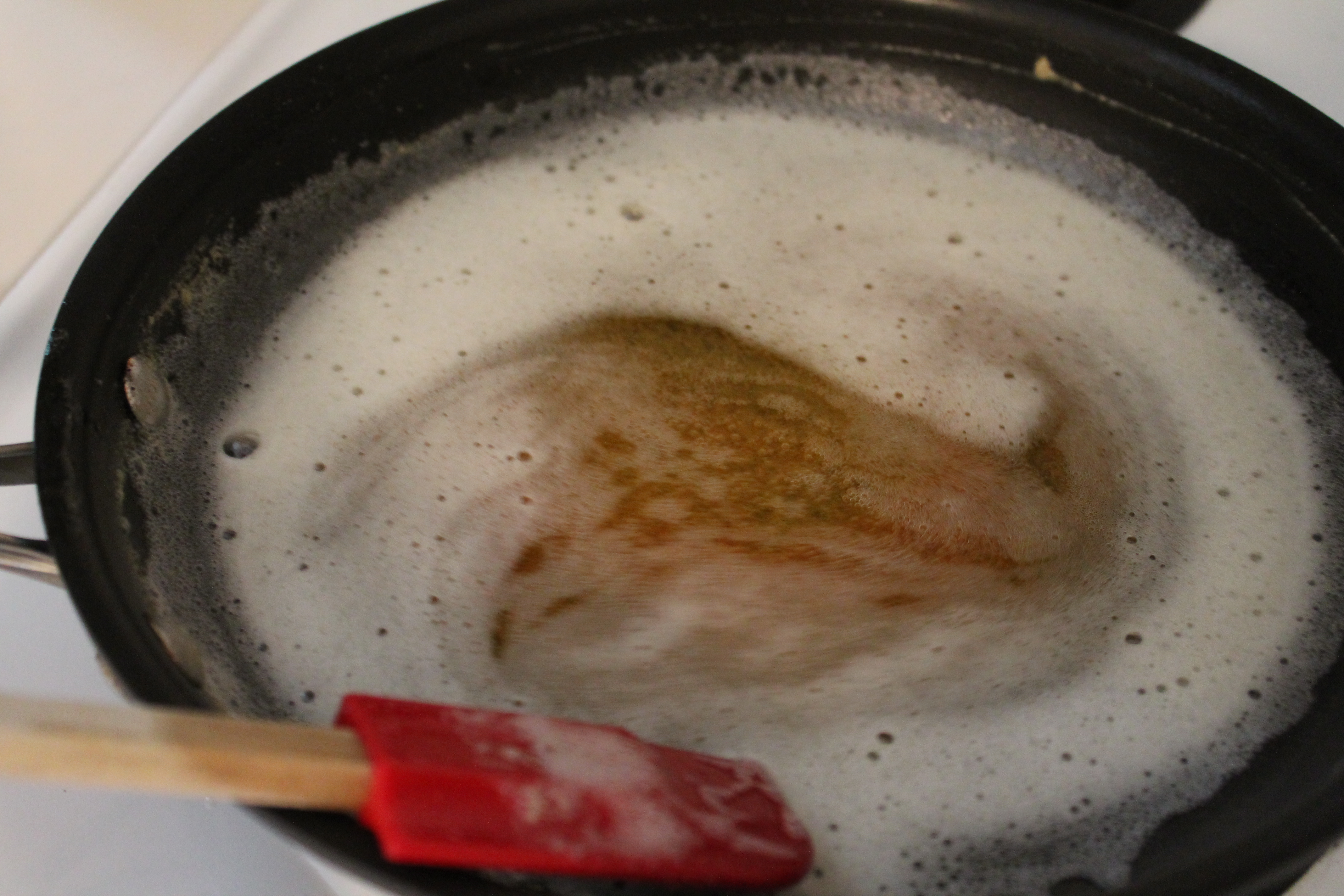 Start by browning your butter. This is really easy! Simply heat your butter, stirring regularly, until it turns brown. Even if you have a dark pan, like I do, you should clearly be able to see when the butter turns a rich, dark amber. Even the frothy bubbles on top will turn browner.
As soon as the butter turns color, remove it from the heat! You don't want to burn it. I went ahead and poured it directly into my mixer bowl to cool down.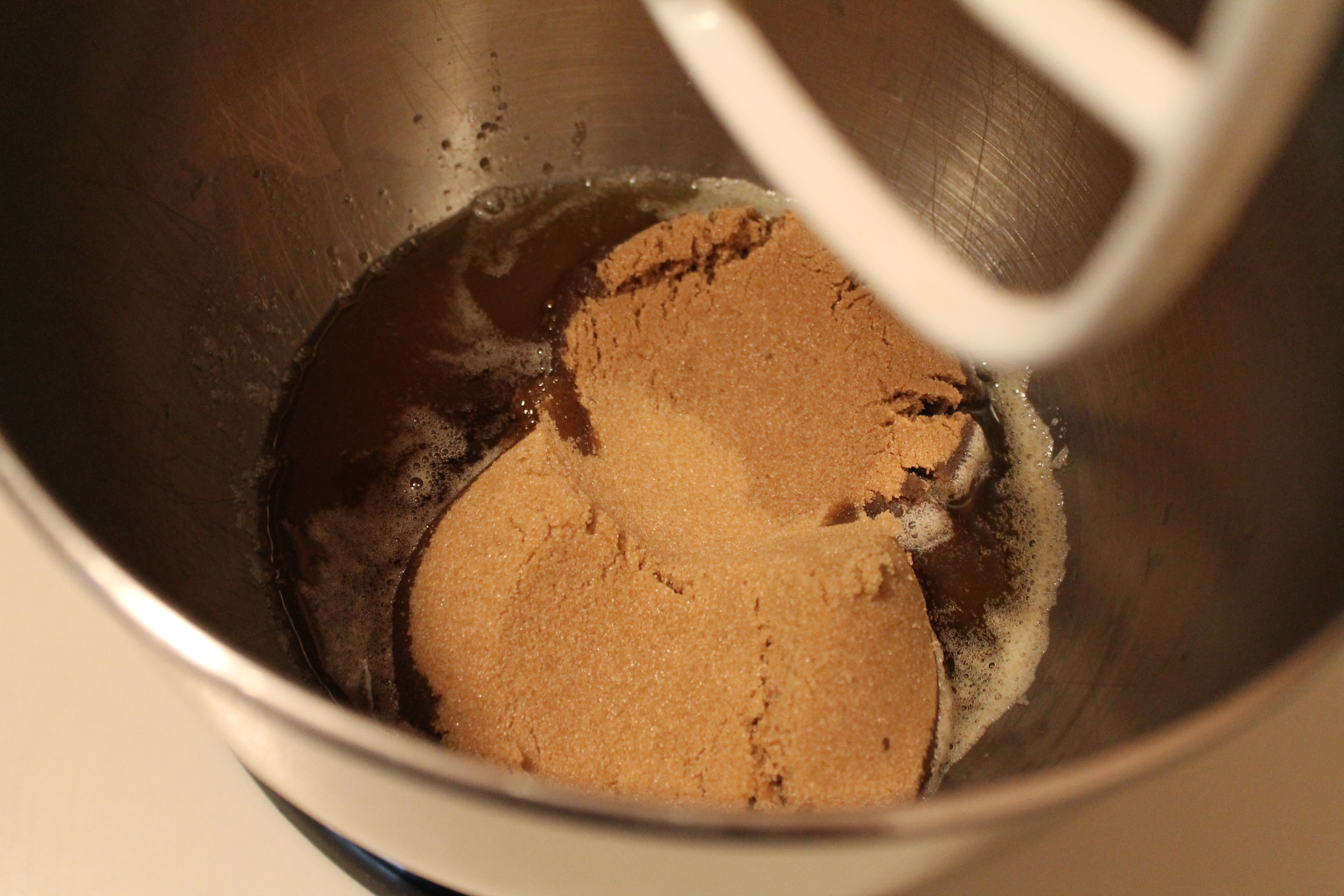 When the butter has reached room temperature, mix in the sugars. Yes, this is a lot of sugar! If I make these again, I might actually try cutting down on the sugar by ¼–½ cup, which will change both the consistency and the flavor.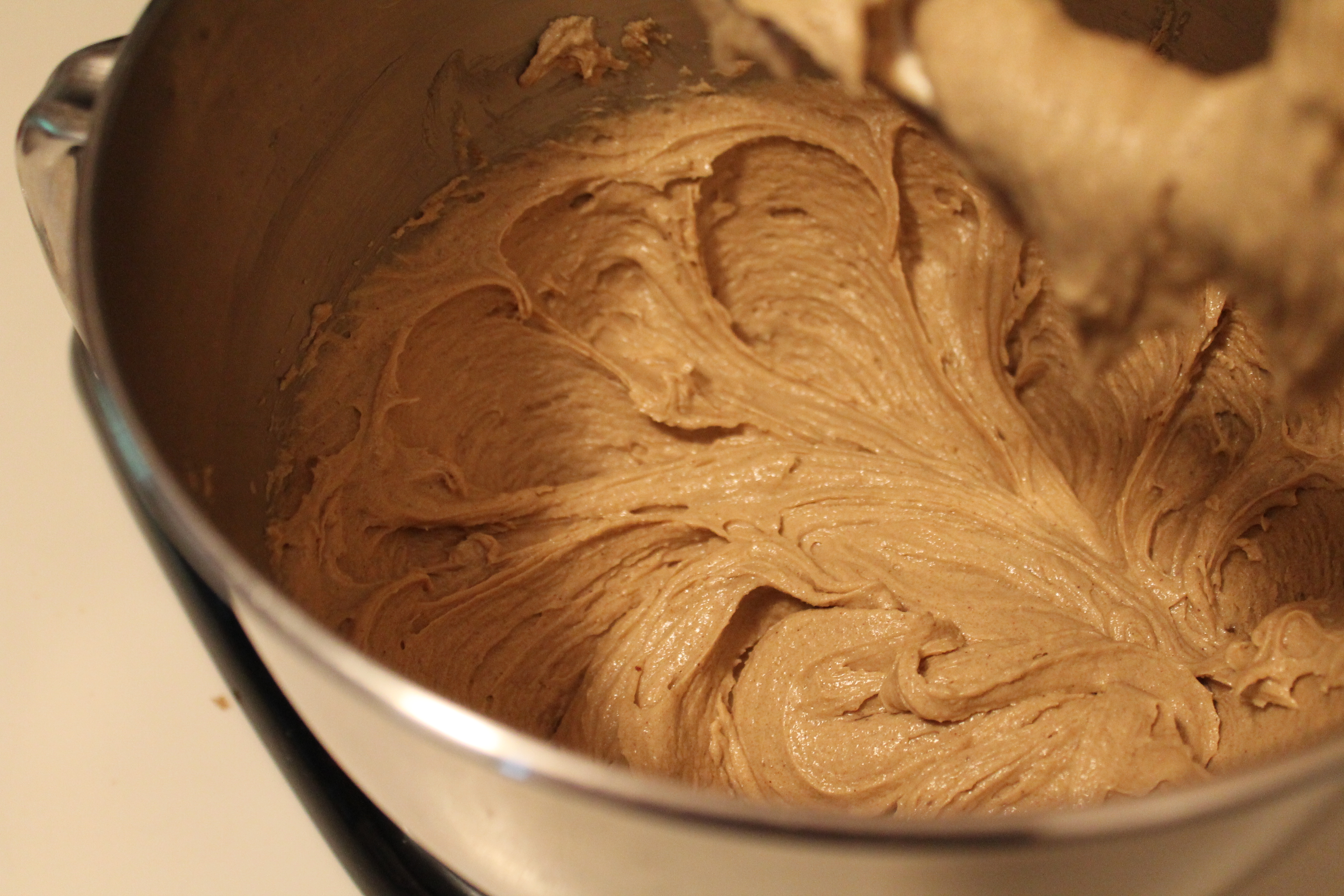 Mix in the eggs one at a time, scraping the sides of the bowl well. Mix in the vanilla.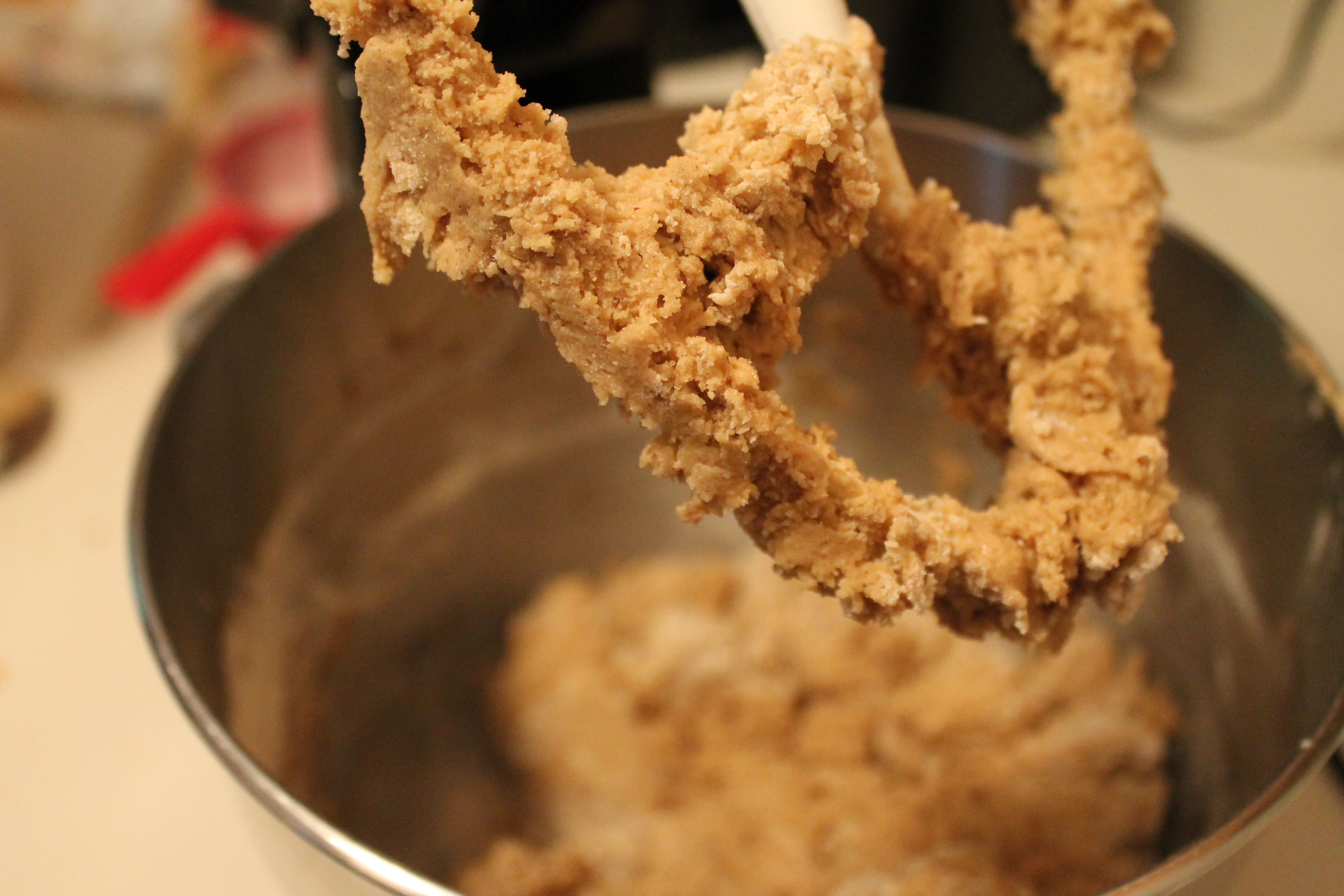 Now stir in the flour, salt, and baking powder. The original recipe called for these to be whisked together in their own, separate bowl. But honestly, I think cookies should be simple and use as few bowls as possible. I just tossed all the ingredients into the butter/sugar bowl at the same time, and the end result was delicious!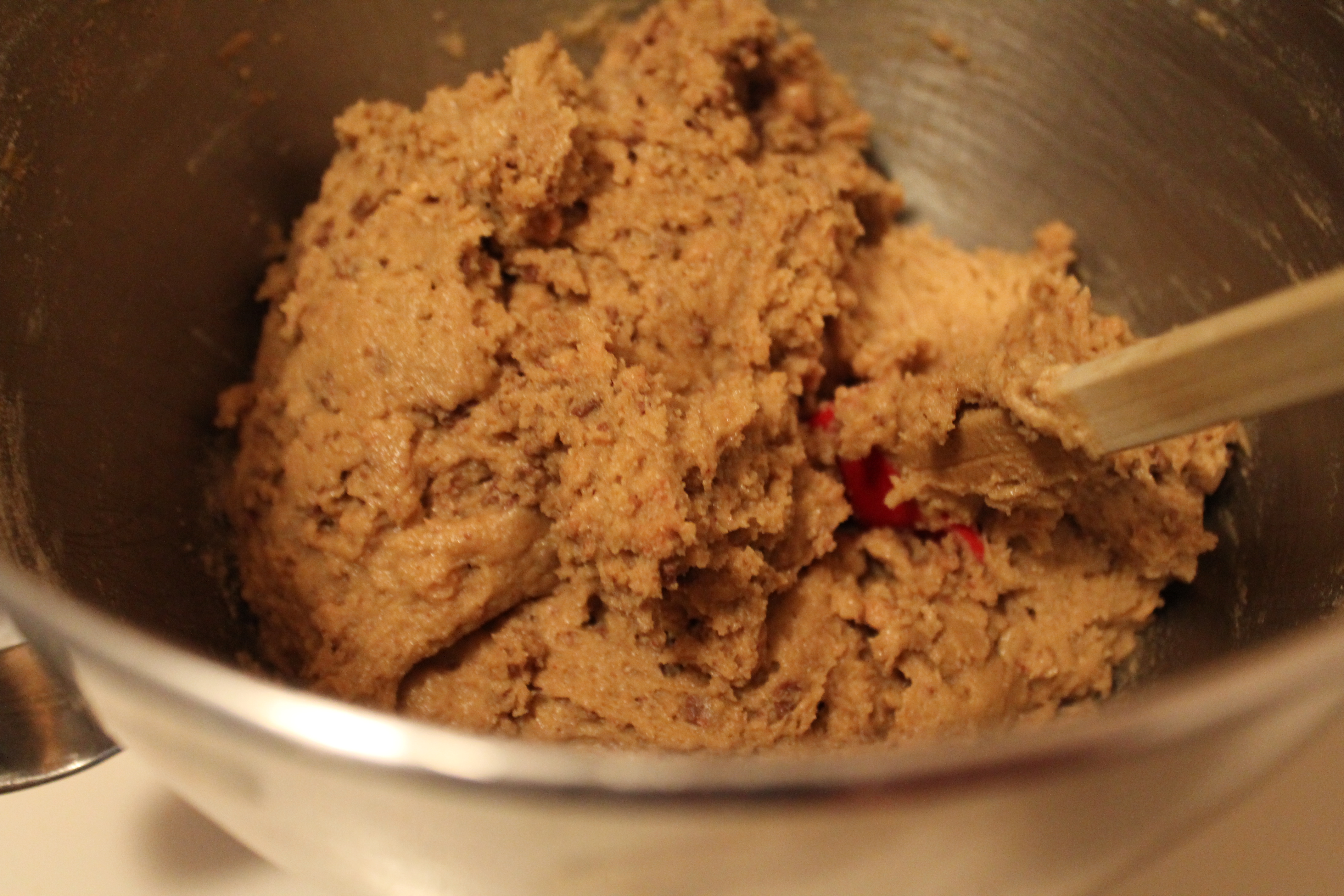 When the flour is just barely mixed in, add in the Heath bits. Go ahead! Use a whole package! Toffee is delicious.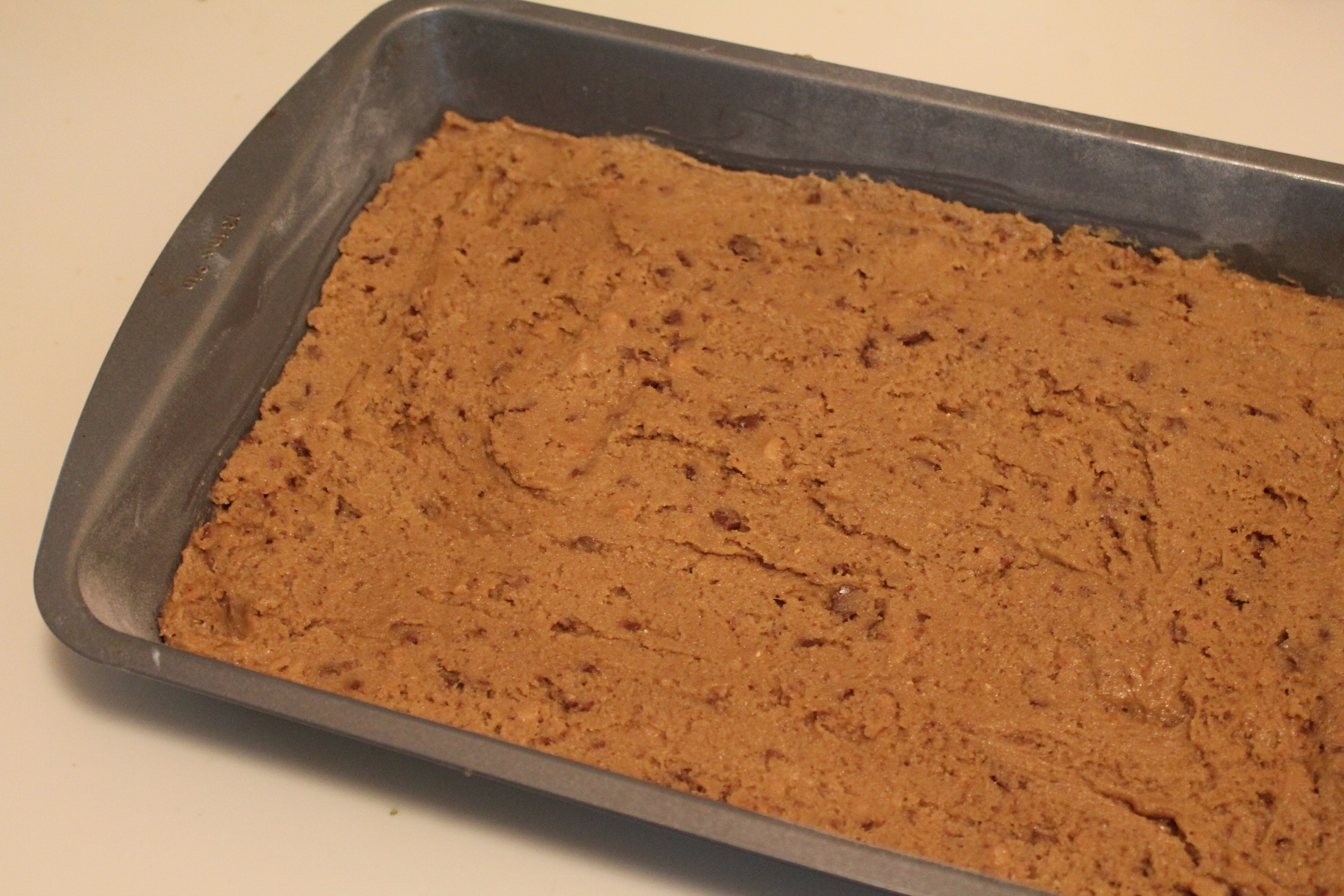 Spread the dough in a greased and floured 13″x9″ pan.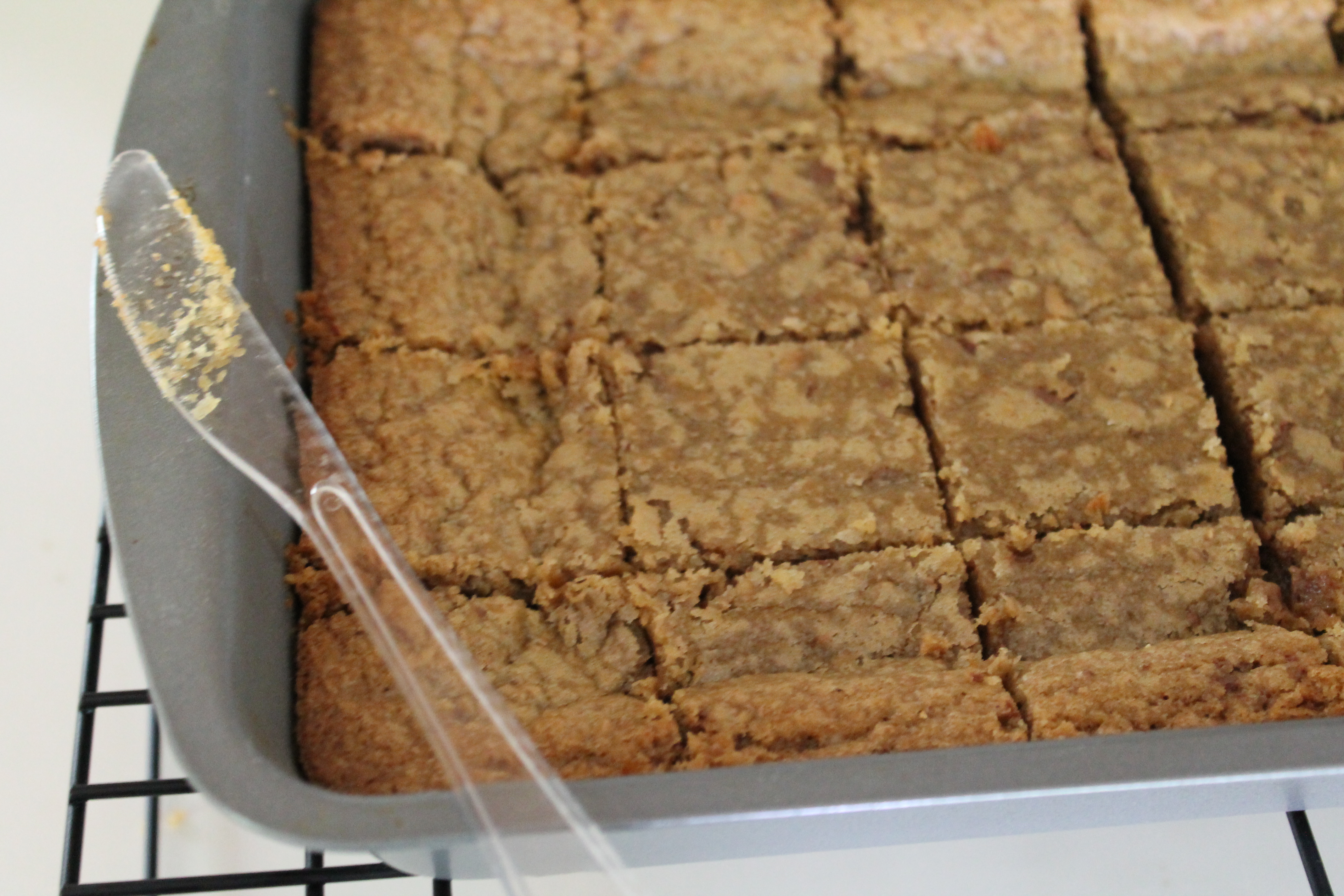 Bake for 20–25 minutes at 350°. I baked mine for 22 minutes, and they were soft and gooey while warm, and soft and very slightly chewy once cool. The perfect cookie bar!
Gooey Brown Butter Toffee Bars
lightly adapted from Heavenly Treats and Treasures
makes 24
Ingredients:
1 cup unsalted butter
1 cup dark brown sugar
1 cup light brown sugar
2 eggs
2 tsp. vanilla extract
2 cups flour
½ tsp. salt
¾ tsp. baking powder
8 oz. (about 1⅓ cups) crushed Heath bits
Directions:
In a medium saucepan, brown the butter over medium-low heat. Do not let the butter burn or blacken!
As soon as the butter is dark and fragrant, transfer to a mixer bowl to cool to room temperature.
Preheat oven to 350°. Grease and flour a 13″x9″ baking dish.
When the butter is cool, mix in the sugars. Add in the eggs, one at a time, beating well after each egg. Mix in the vanilla. Scrape the bowl well to make sure all ingredients are evenly mixed.
Stir in the flour, salt, and baking powder. When just barely combined, add in the Heath bits. Stir until the Heath is just distributed throughout the dough.
Spread the dough evenly in the prepared baking dish.
Bake 20–25 minutes, until the top is puffed and golden and the center is just set.
Cool in the pan for 15–20 minutes before slicing into bars.
Enjoy!
One year ago: Whole Wheat Zucchini Waffles
Two years ago: Spinach Frittata