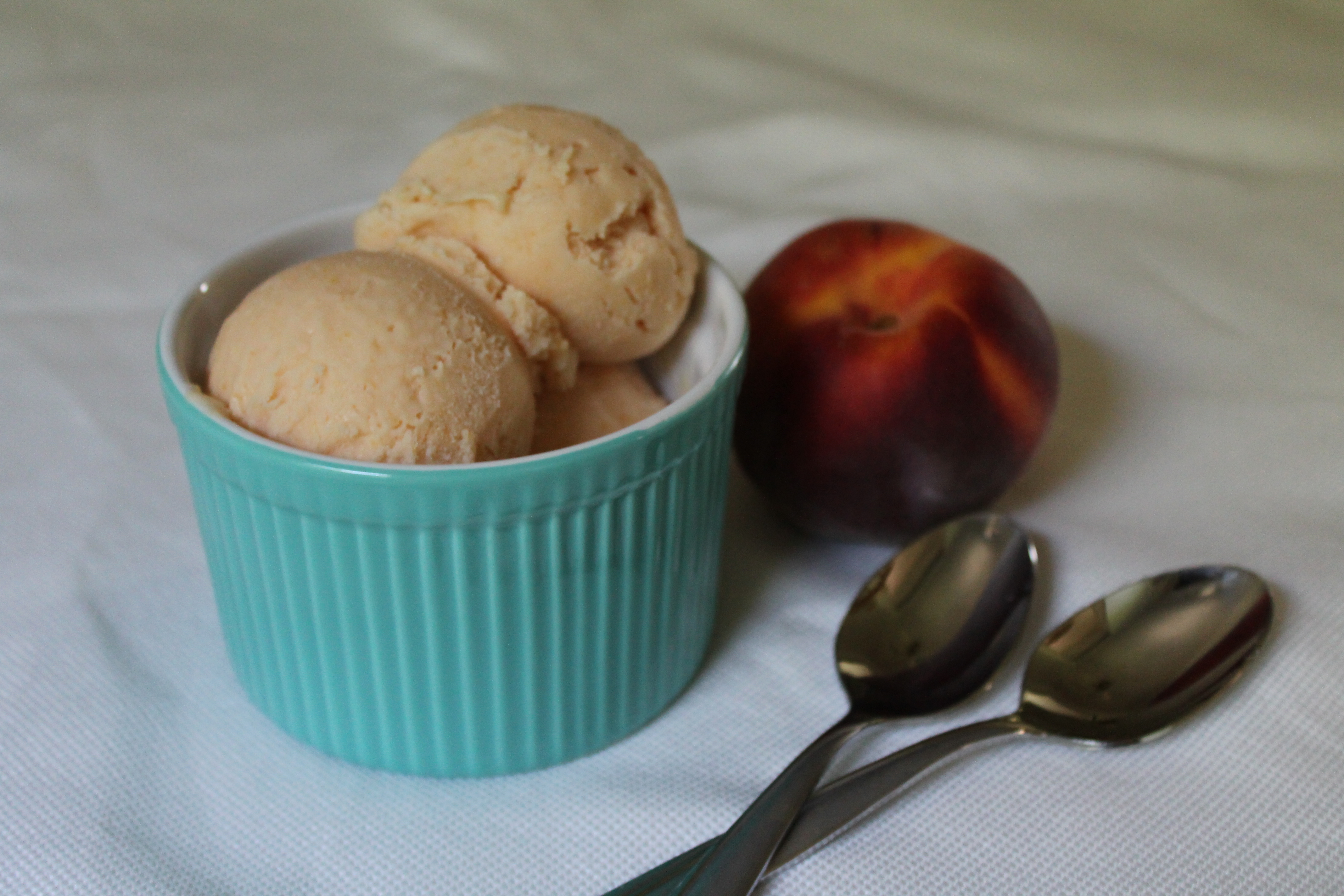 I've heard that peaches and cream are a pretty classic combination. Not that I would ever eat it.
But when we started getting peaches in our CSA, I knew I wanted to try to make peach ice cream! This recipe is amazing because of its simplicity. No eggs! So no pesky tempering and straining. Just cook the peaches until soft, add sugar, and puree with cream and—!!!—sour cream! I thought the sour cream would be a great complement to the sweetness of the fruit, maybe adding a slightly tart bite.
Dave described the ice cream as "peach-sicle," saying that it tasted like a peach version of the orange creamsicles he ate as a kid. (He didn't taste the tang of the sour cream, so there went that theory.)
This ice cream is pretty and fresh and so easy! You should make some right away.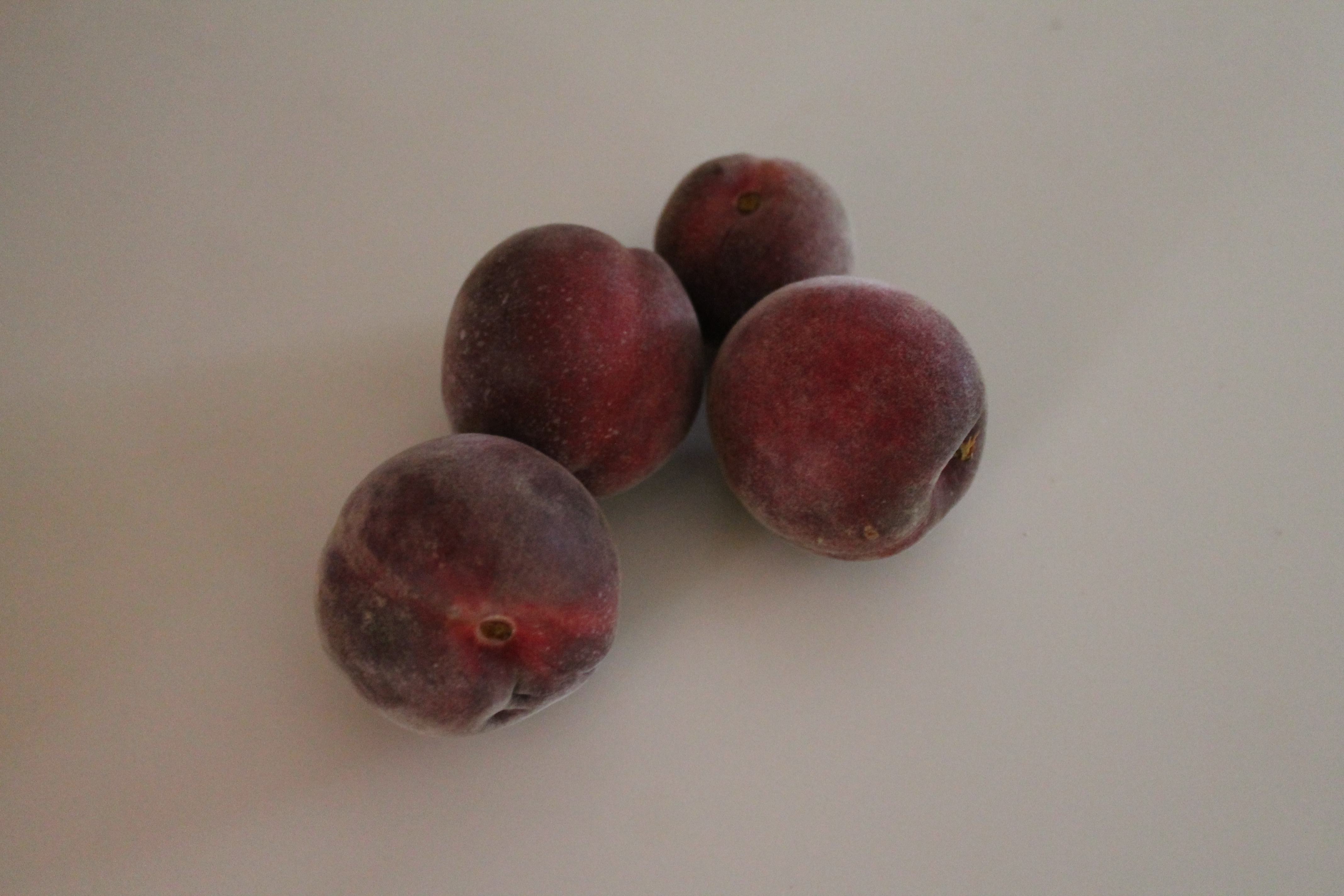 You can use white peaches, yellow peaches, or a combination, whichever you prefer. We got some white peaches from the CSA and bought some yellow peaches from a farmer's market. Just use the ripest peaches you can find! (Predictably, if they aren't completely ripe, your ice cream will pack less of a peachy punch.)
Score an X into the bottom of your peaches. Drop into boiling water for 10–20 seconds to loosen the skins.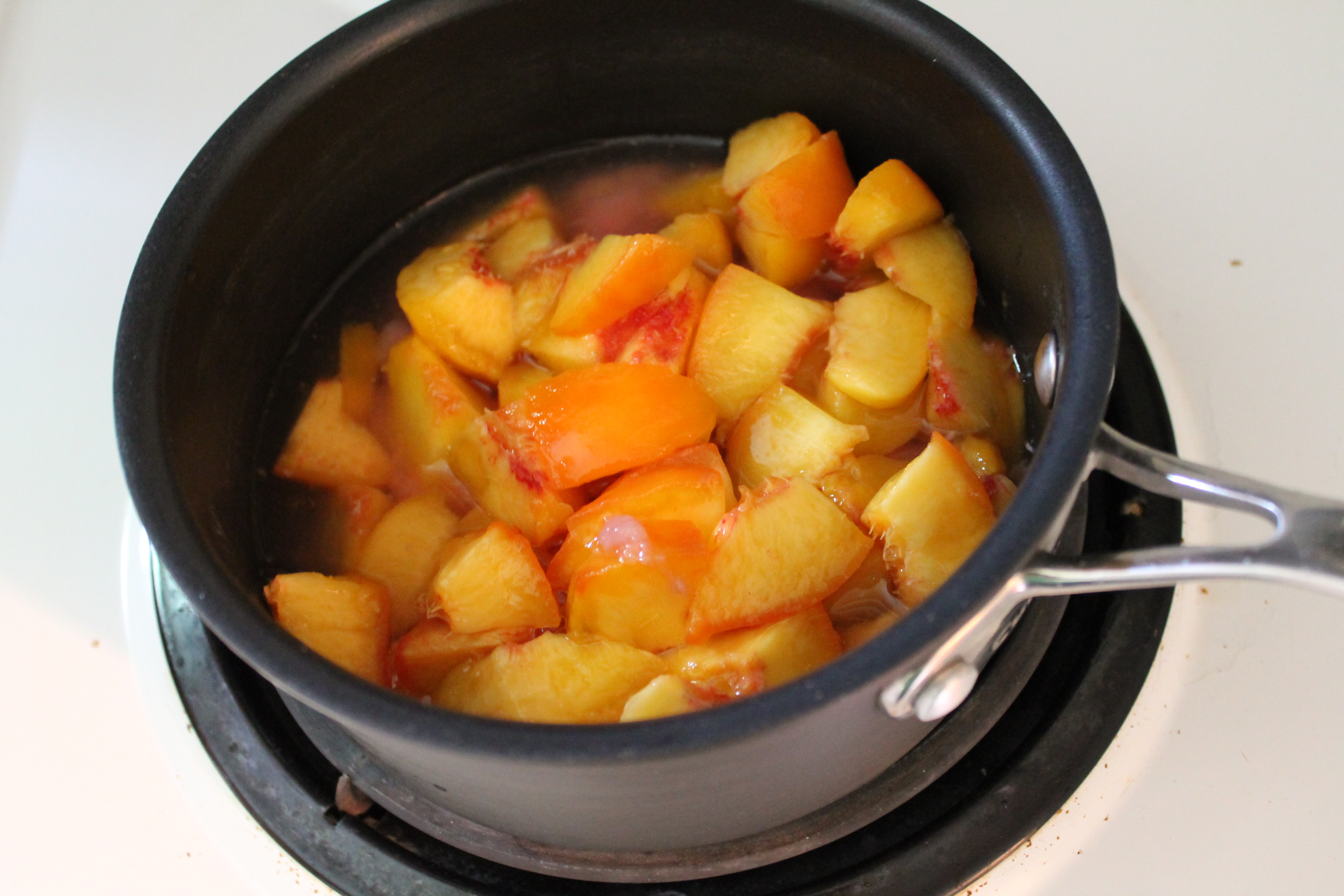 Rub the skins off the peaches. Chop into small chunks, discarding the pits and any bruised flesh.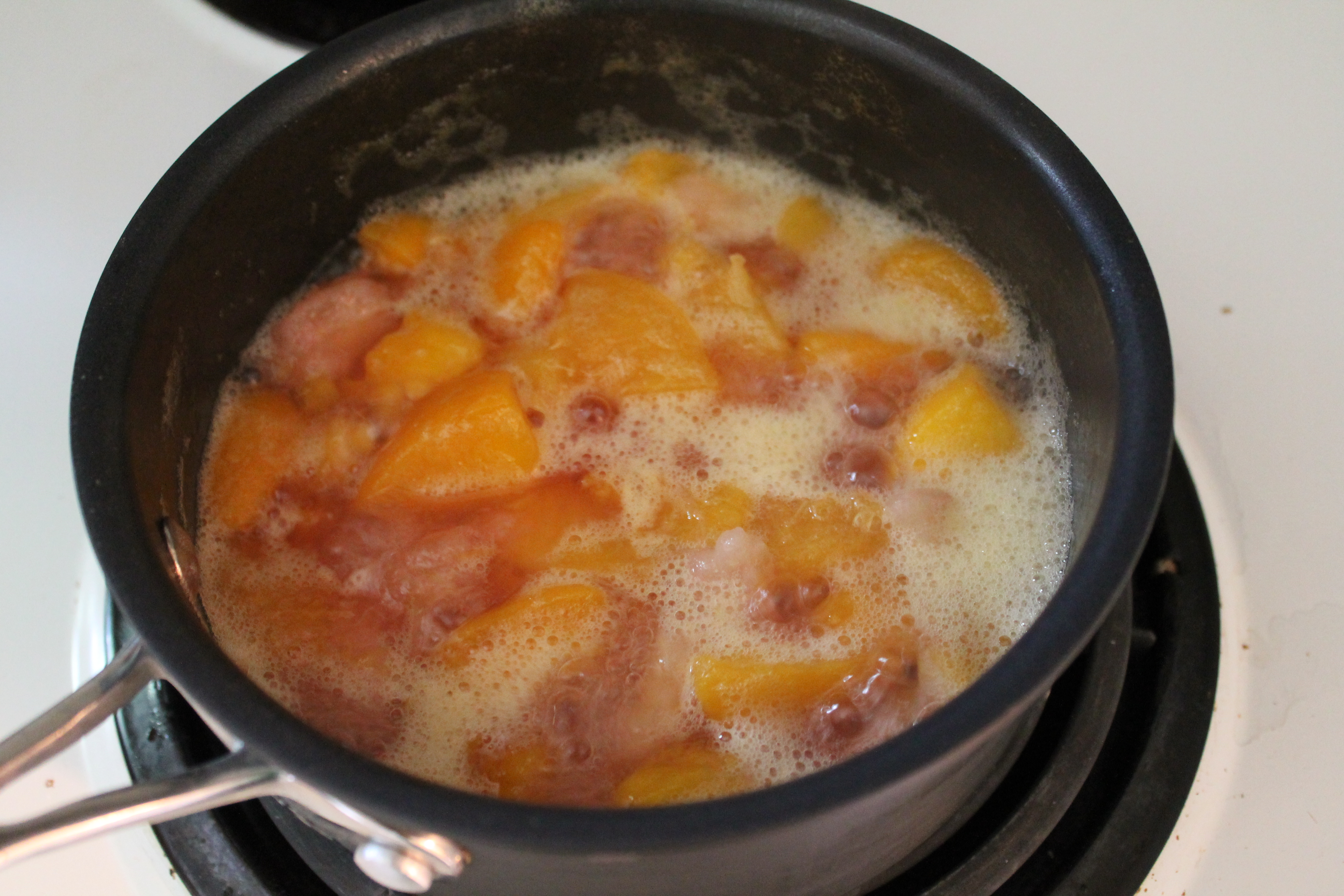 Combine the peaches and water in a small pot. Cook over medium-high heat for 10 minutes, until completely soft.
Add sugar immediately. Stir and let the peaches cool to room temperature.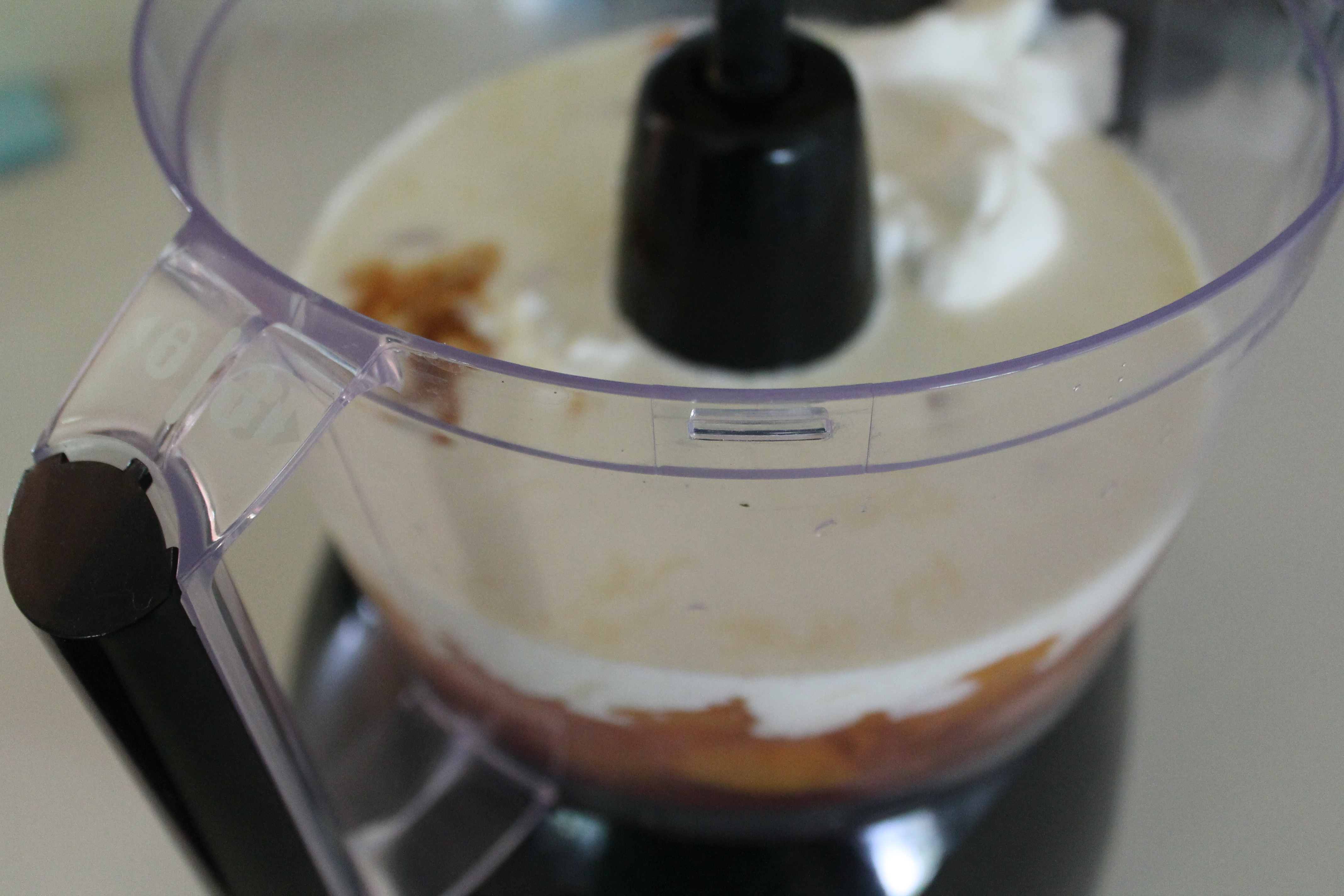 Combine cream, sour cream, and vanilla in a food processor. Add in the sweet peach mixture. Puree until completely smooth.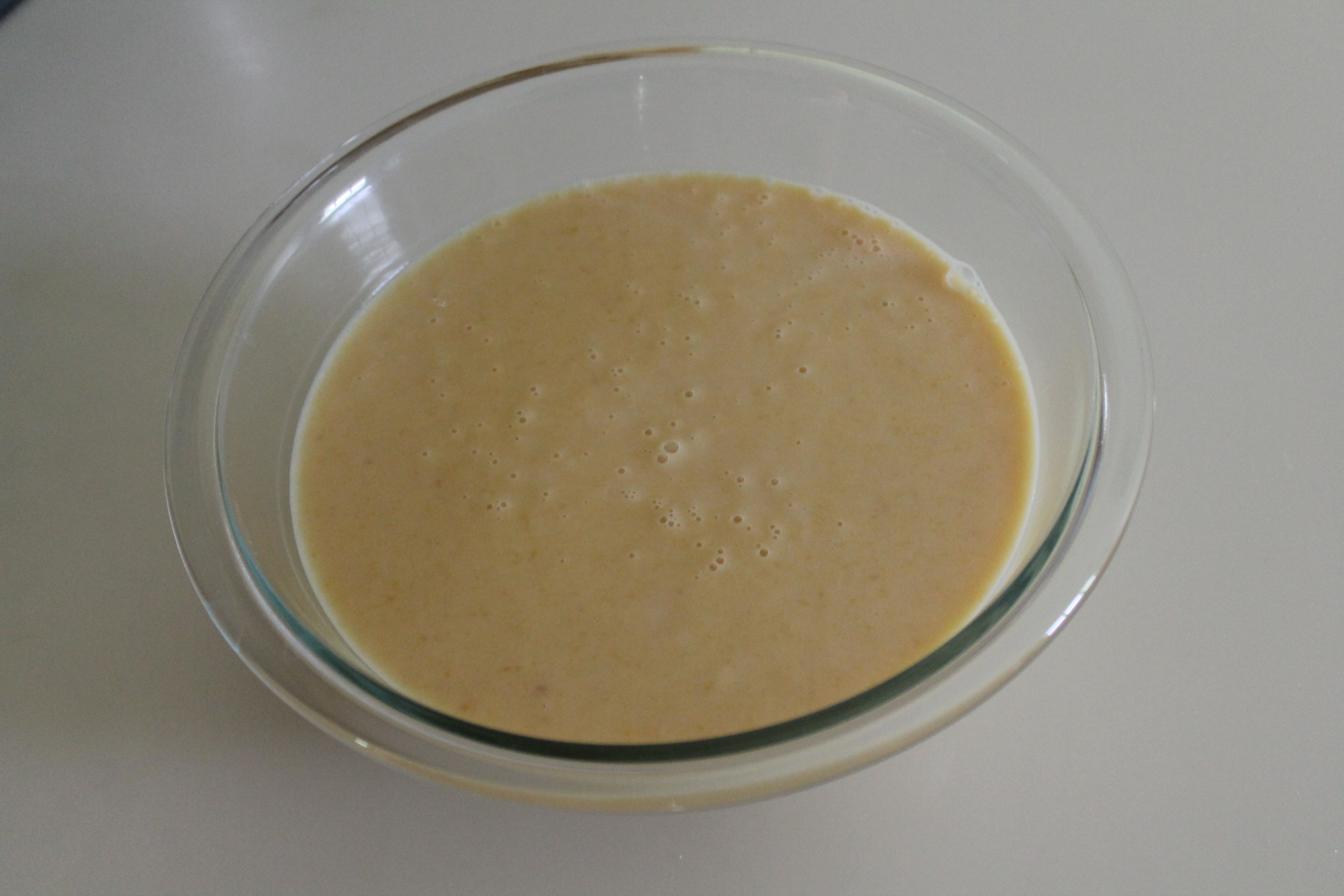 Transfer the ice cream batter to a bowl and set in the refrigerator to chill, about 2 hours.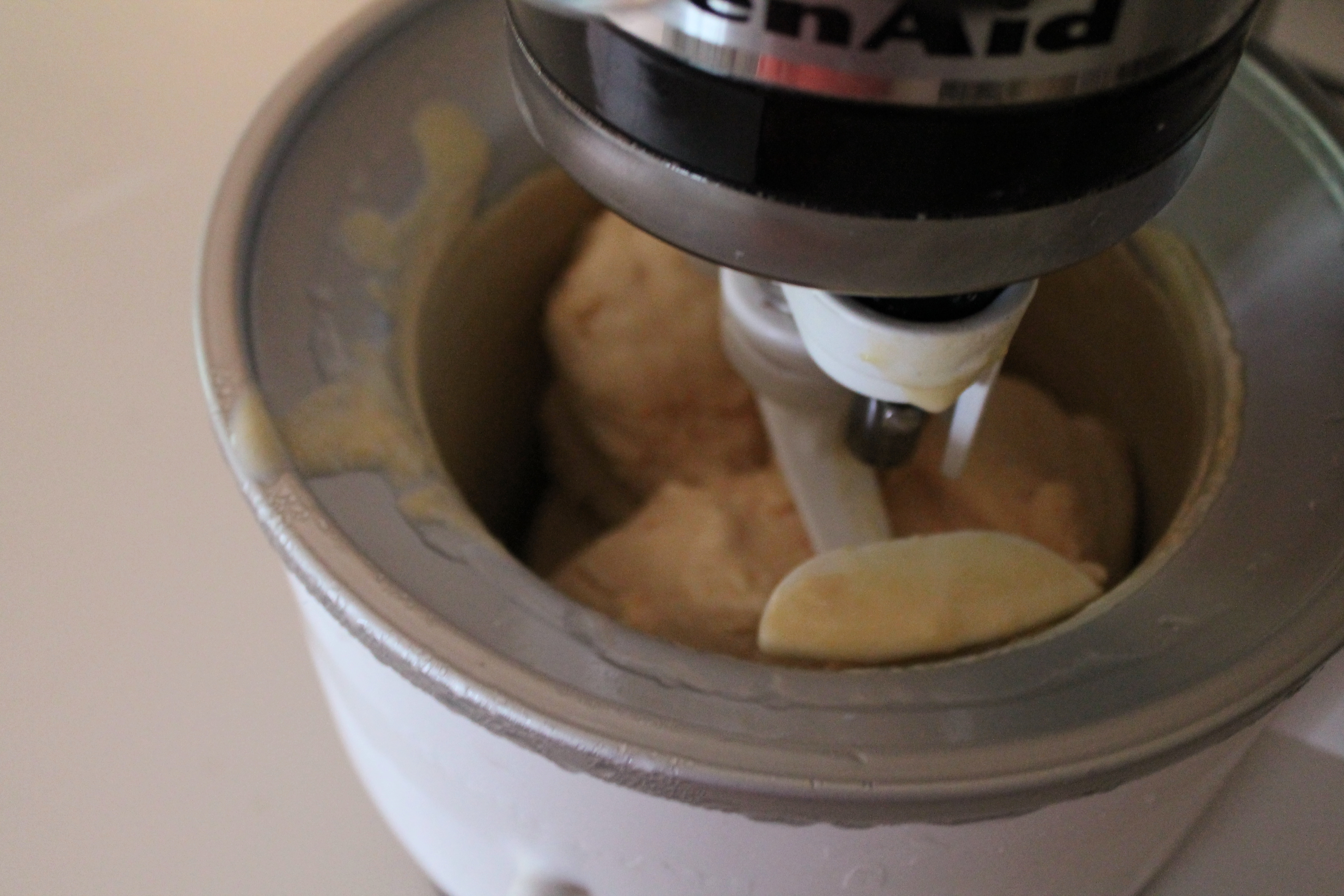 Churn the ice cream according to the ice cream maker's directions. I found that it didn't gain quite as much volume as custard-based ice creams, but it was beautiful anyway!
Store in a wide, shallow container in the freezer. Serve with a dollop of whipped cream, if desired! Peaches and cream…
Peach Ice Cream
from Annie's Eats
makes about 1 quart
Ingredients:
1⅓ lbs. ripe peaches, peeled, pitted, and coarsely chopped
½ cup water
¾ cup sugar
1 cup heavy cream
½ cup sour cream
¼ tsp. vanilla extract
splash of lemon juice
Directions:
Combine the peaches and water in a saucepan. Cook over medium heat, stirring once or twice, until the peaches are soft and cooked through, about 10 minutes.
Remove the pan from the heat, mix in the sugar, and set aside to cool to room temperature.
Add the peaches and their juices to a blender or food processor with the remaining ingredients. Pulse briefly so that the mixture is well combined. For a smooth ice cream with no chunks of fruit, continue processing until smooth. Chill the mixture thoroughly in the refrigerator.
When ready, transfer to your ice cream maker and freeze according to the manufacturer's directions.
Enjoy!
One year ago: White Bean Salad
Two years ago: Cream Scones