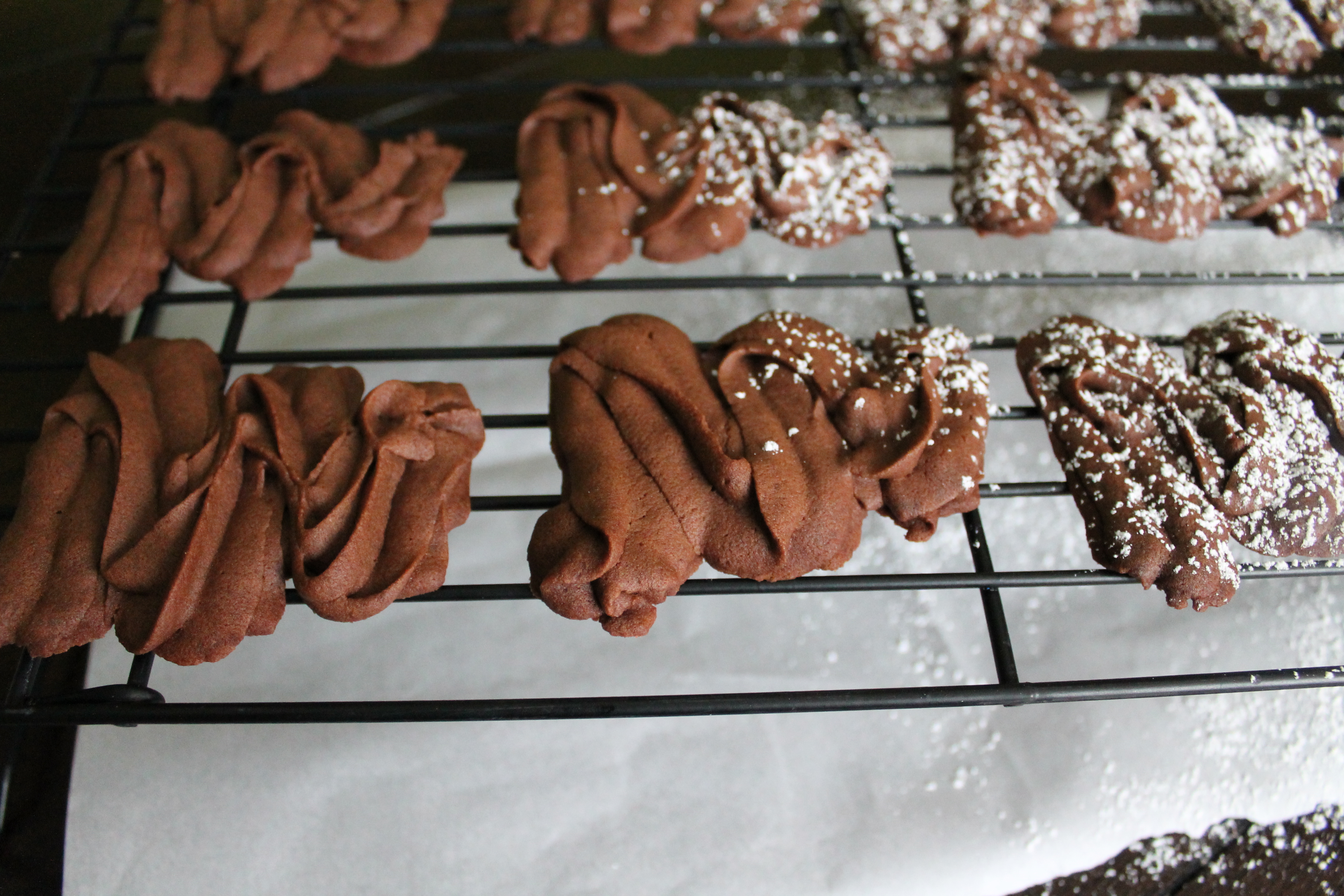 I have a theory that almost all Christmas cookies are really just sugar cookies at heart. Sugar cookies with nuts, sugar cookies with spices, sugar cookies shaped and/or frosted thematically…
(Admit it, you know I'm right.)
Here are some sugar cookies with chocolate! They are deeply chocolatey and a little dry and crispy. I find these sablés totally addictive. And they go perfectly with a hot mug of your favorite Christmas drink!
Plus, if you are coordinated, you can pipe your squiggles in the shape of Christmas trees. Festive and delicious!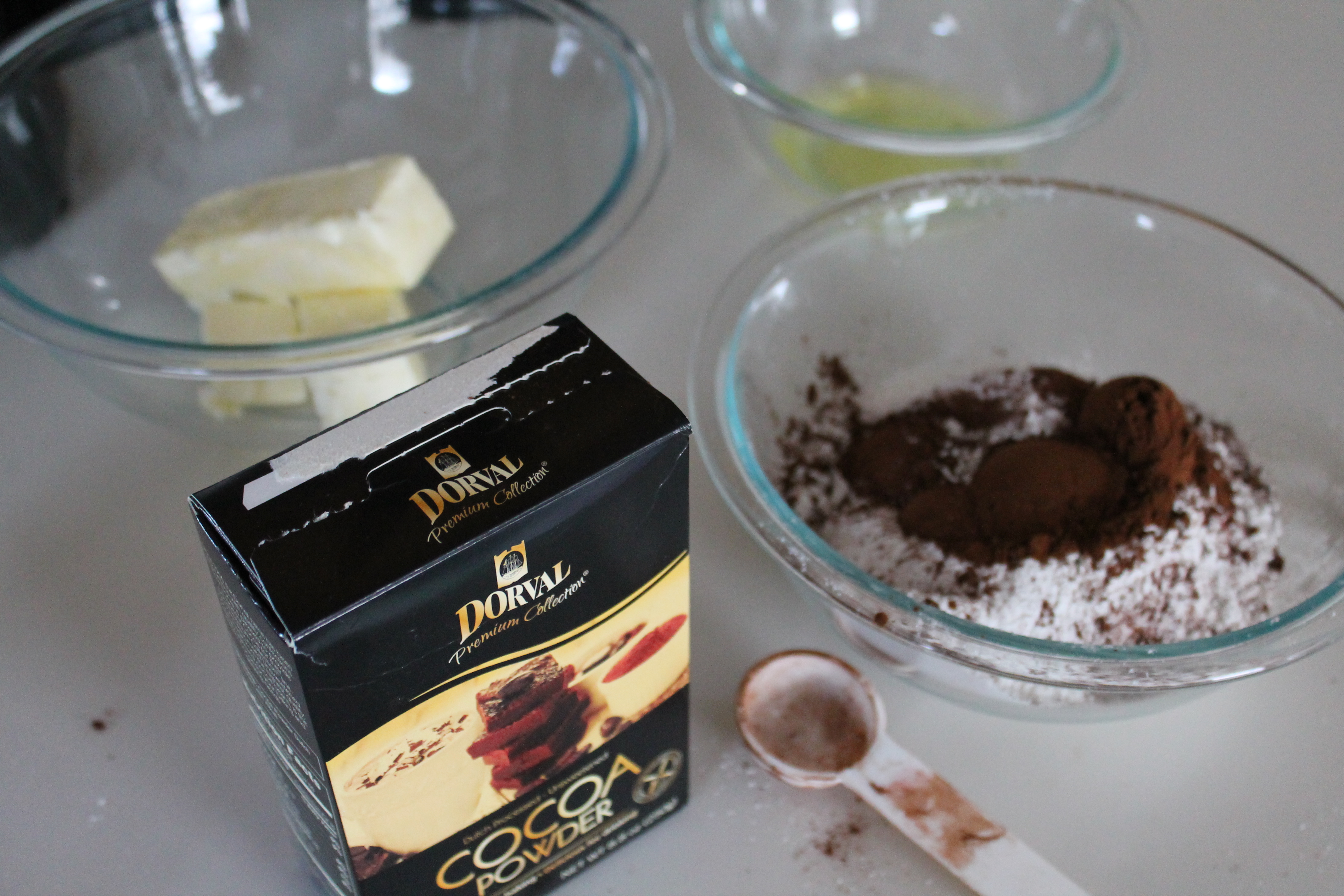 First, let me just say that the measurements for this recipe are kind of weird. There are a lot of extra tablespoons floating around. This is likely because the original recipe was developed (by Pierre Hermé!) for bakery quantities, and when it was scaled for us home bakers, it just came out a little strange. But, just shrug it off and follow the recipe anyway.
You must start with room temperature butter, so if your butter is still cold or firm, then settle in to wait. (Or, you could microwave in short bursts, turning the butter, until soft. But this will yield unevenly softened/warmed butter, so be cautious!)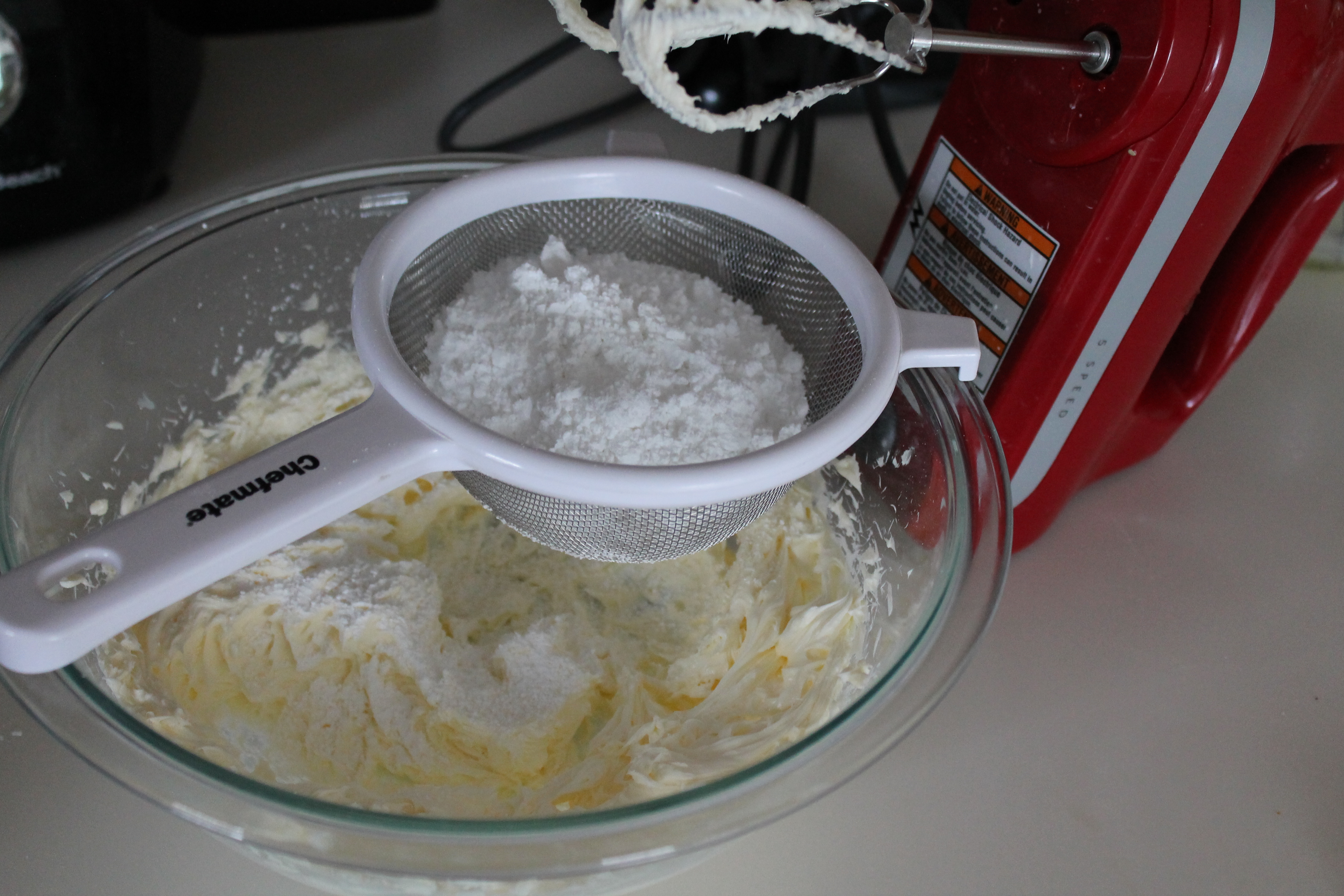 Beat the butter until it is light and creamy. Beat in the sugar and pinch of salt. I definitely recommend sifting your confectioner's sugar. Always a good move.
In a separate bowl, beat two egg whites with an electric mixer until foamy but not at all stiff. (This took me about 30 seconds.)
In yet another bowl, whisk together the flour and Dutch-process cocoa.
Measure out 3 tbsp. of the beaten egg whites and stir that into the butter mixture. Toss the rest of the egg whites; you won't need them. At this point, the mixture may be a bit curdled, but don't worry (and don't try to beat it until it comes together…).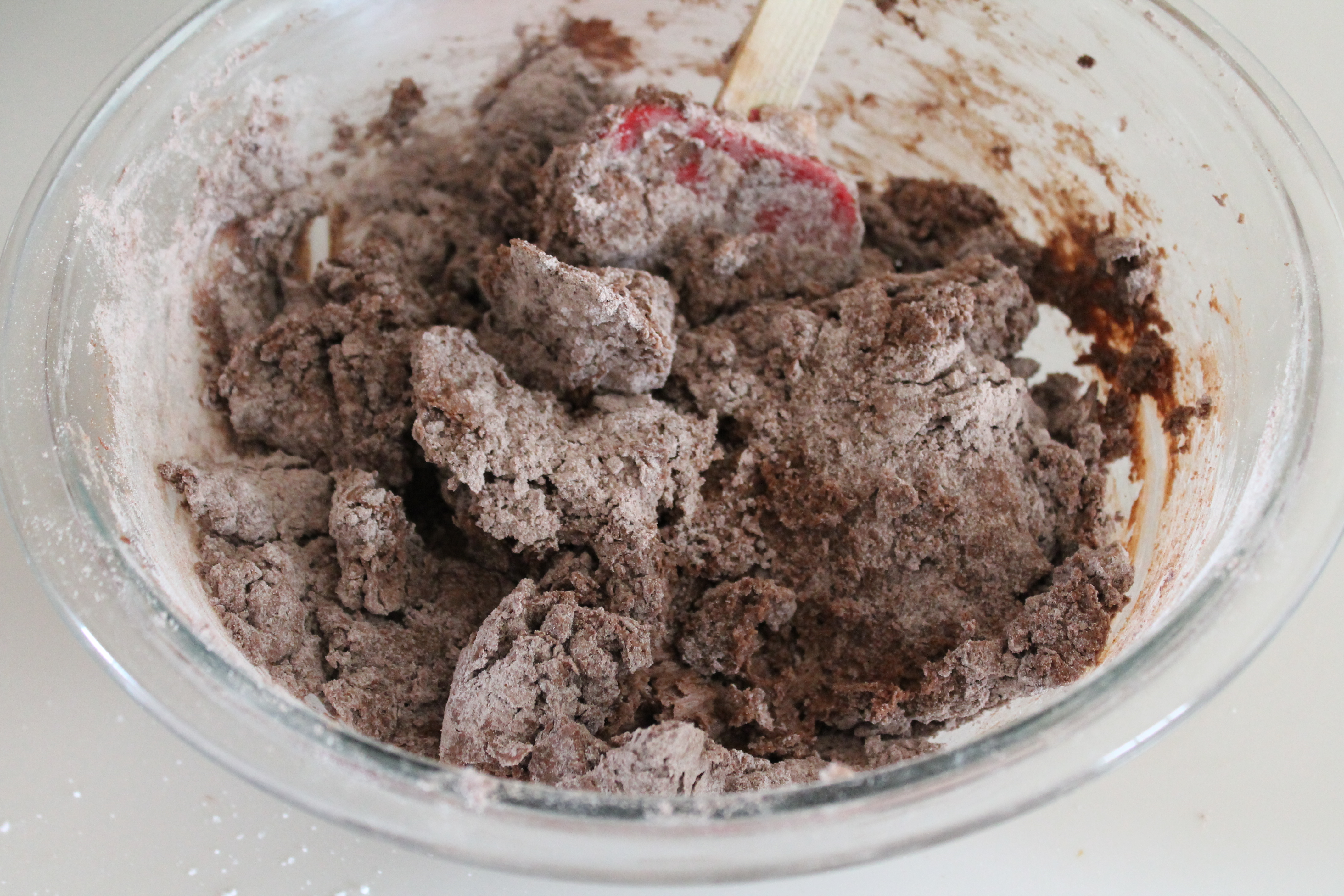 Add in the cocoa mixture in two batches and stir until just combined. The dough will be quite stiff, and the dry ingredients may take a little while to get mixed all in (especially if you are doing this step by hand with a spatula) but again, resist the temptation to over-stir.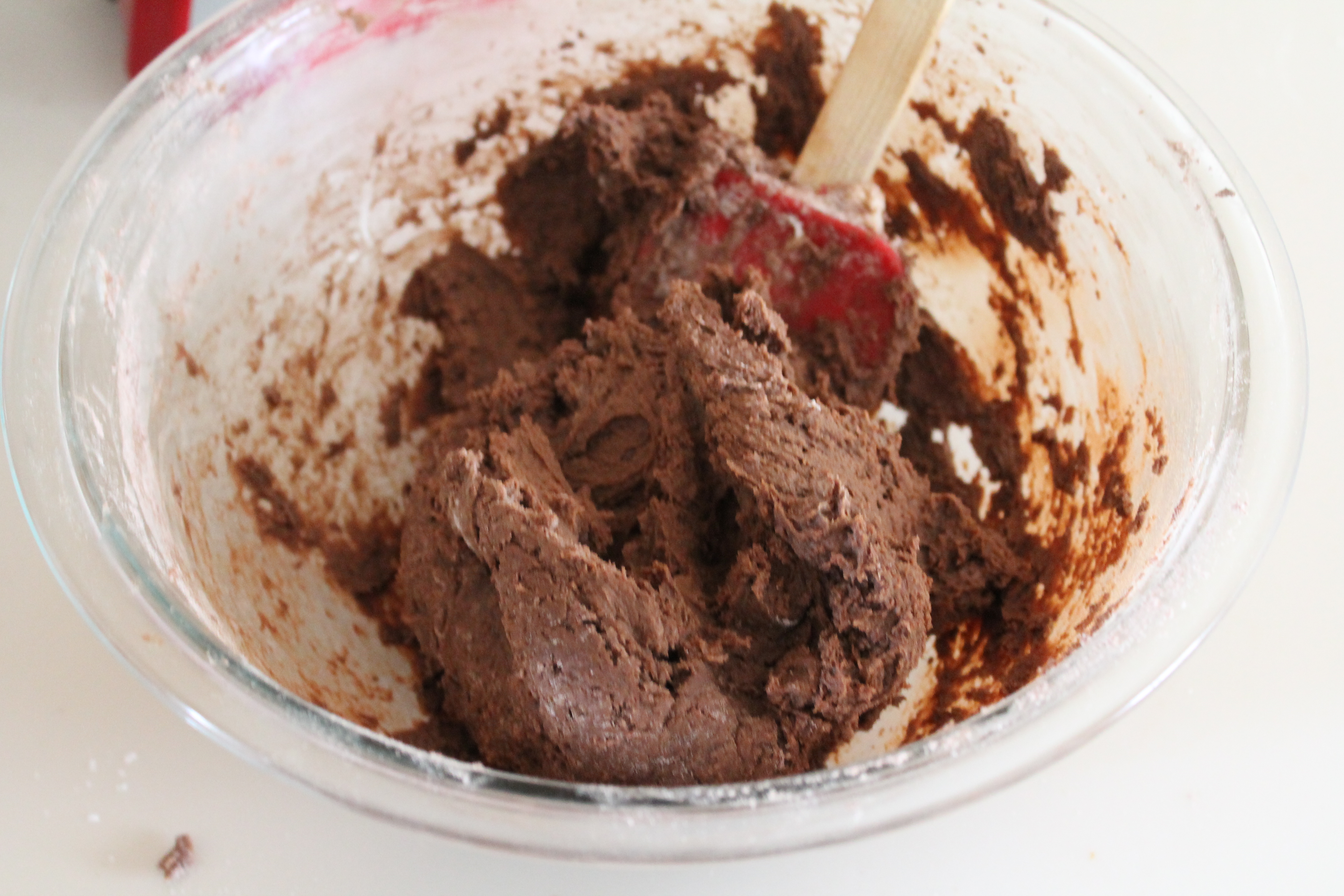 Now fit a piping bag with a large star tip. I used the 1M this time, but I think next time I may go for the large French star. Spoon about half of the dough into the piping bag.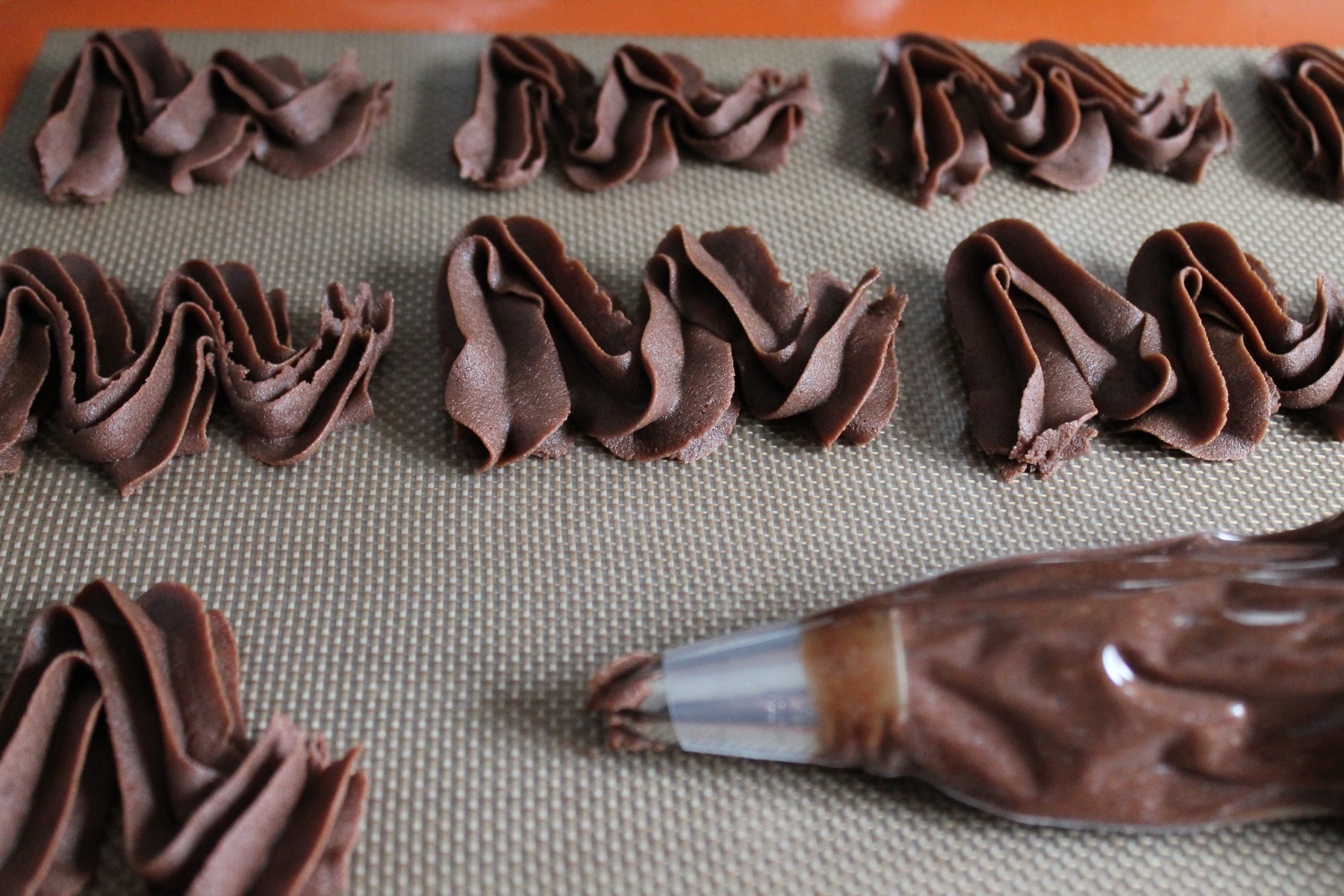 Pipe large squiggles (or Ms! or Christmas trees!) onto a Silpat- or parchment-covered cookie sheet, about 2″ apart. This dough is really firm, so it definitely requires a lot of hand strength to do this. I found it was sort of trial-and-error for finding a  They will spread somewhat during baking, but should retain their shape.
Bake 10 minutes at 350°. Allow to cool for 5 minutes on the baking sheet. Very carefully transfer to a wire rack to cool completely (I usually break 1 or 2…don't stress).
If you'd like, dust them with confectioner's sugar before serving!
Viennese Sablés
from Oui Chef
makes about 2 dozen
Ingredients:
1¾ cups plus 1½ tbsp. flour
5 tbsp. Dutch-process cocoa powder
1 cup plus 1½ tbsp. unsalted butter, room temperature
¾ cup plus 2 tbsp. confectioner's sugar, sifted
pinch of salt
2 egg whites, beaten, divided
confectioner's sugar for dusting (optional)
Directions:
Preheat the oven to 350° and line two baking sheets with parchment paper. Fit a pastry bag with a 1M (medium open star) tip.
Whisk together the flour and cocoa powder in a medium bowl.
In a large bowl, beat the butter with a whisk or a hand-held electric mixer until it is light and creamy. Beat in the sugar and salt, then stir in 3 tbsp. of the beaten egg whites (discard the rest). The mixture may separate and look curdled at this point, but it will come together with the addition of the dry ingredients.
Gradually add the flour and cocoa and gently mix with a rubber spatula until it is just incorporated.  Don't overwork the dough once flour is added, a light touch is what gives these cookies their delicate texture.
Spoon about ⅓ of the dough into the pastry bag. Pipe squiggle shapes, each about 2″ long and 1¼″ wide, onto the prepared baking sheets.
Bake for 10–12 minutes, or until set but neither browned nor stiff. Transfer the cookies to a rack to cool.
Repeat with the remaining dough.
If desired, dust with confectioner's sugar before serving.
Enjoy!
One year ago: Butternut Squash Galette
Two years ago: Chocolate Peppermint Pinwheels