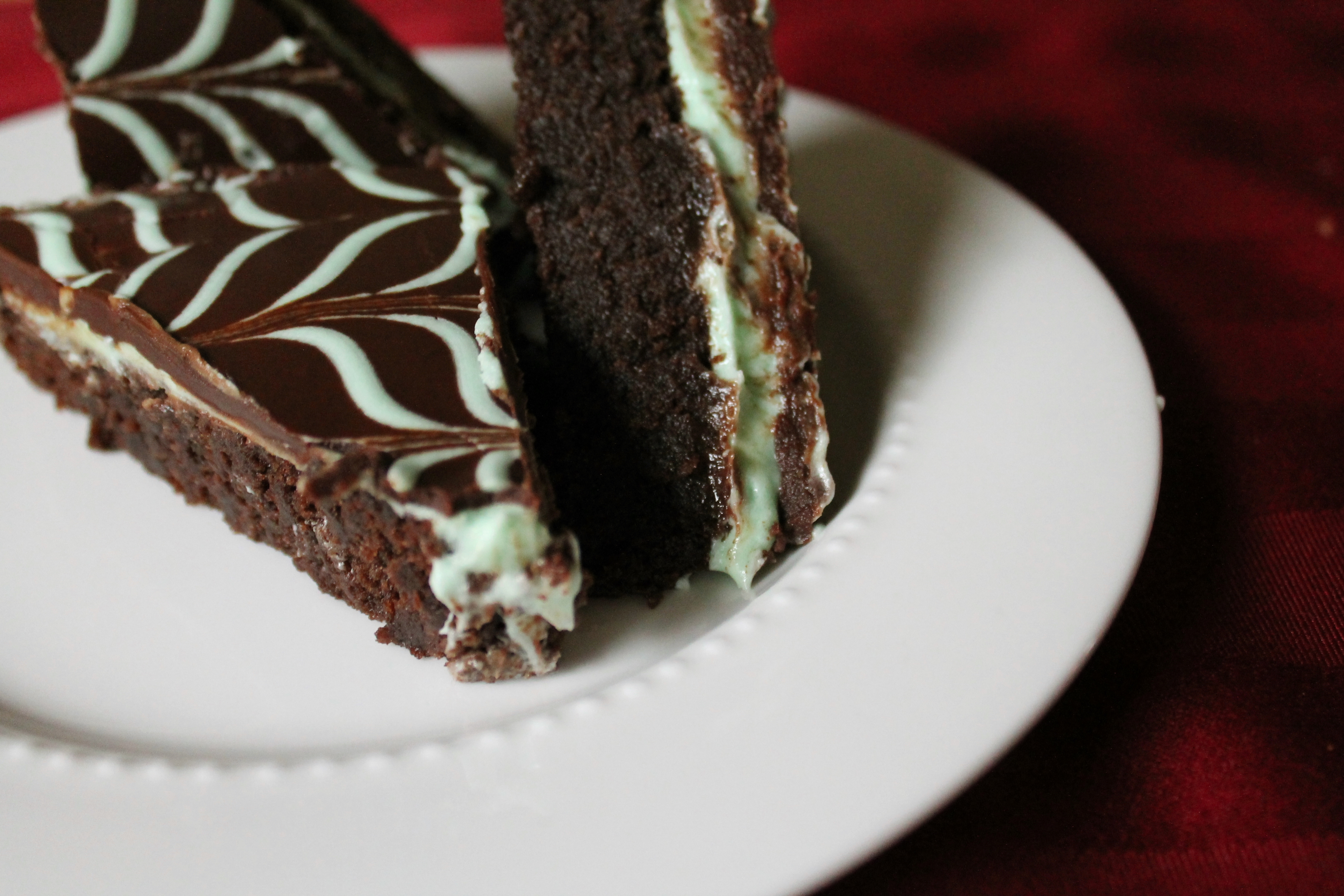 When I was in college, my best friend used to come visit me once a semester. Several times when she made the trip, she also lugged her baking equipment with her. We would wedge ourselves into the tiny, communal kitchen and whip up a batch of mint brownies. Later, we would sit ourselves down with the pan and two forks to watch chick flicks. By the end of the weekend, almost all the brownies would be gone and all of our clothes would be a bit tighter.
I have such fond memories of these brownies. Now that I am out of school, they have become a part of my Christmas tradition. With their pretty green, minty layer, they certainly fit right in with the season!
And hey, if they are easy enough to make in an ill-equipped college dorm, you can definitely pull them off, no sweat! The only hard part is waiting til after the frosting sets to eat them.