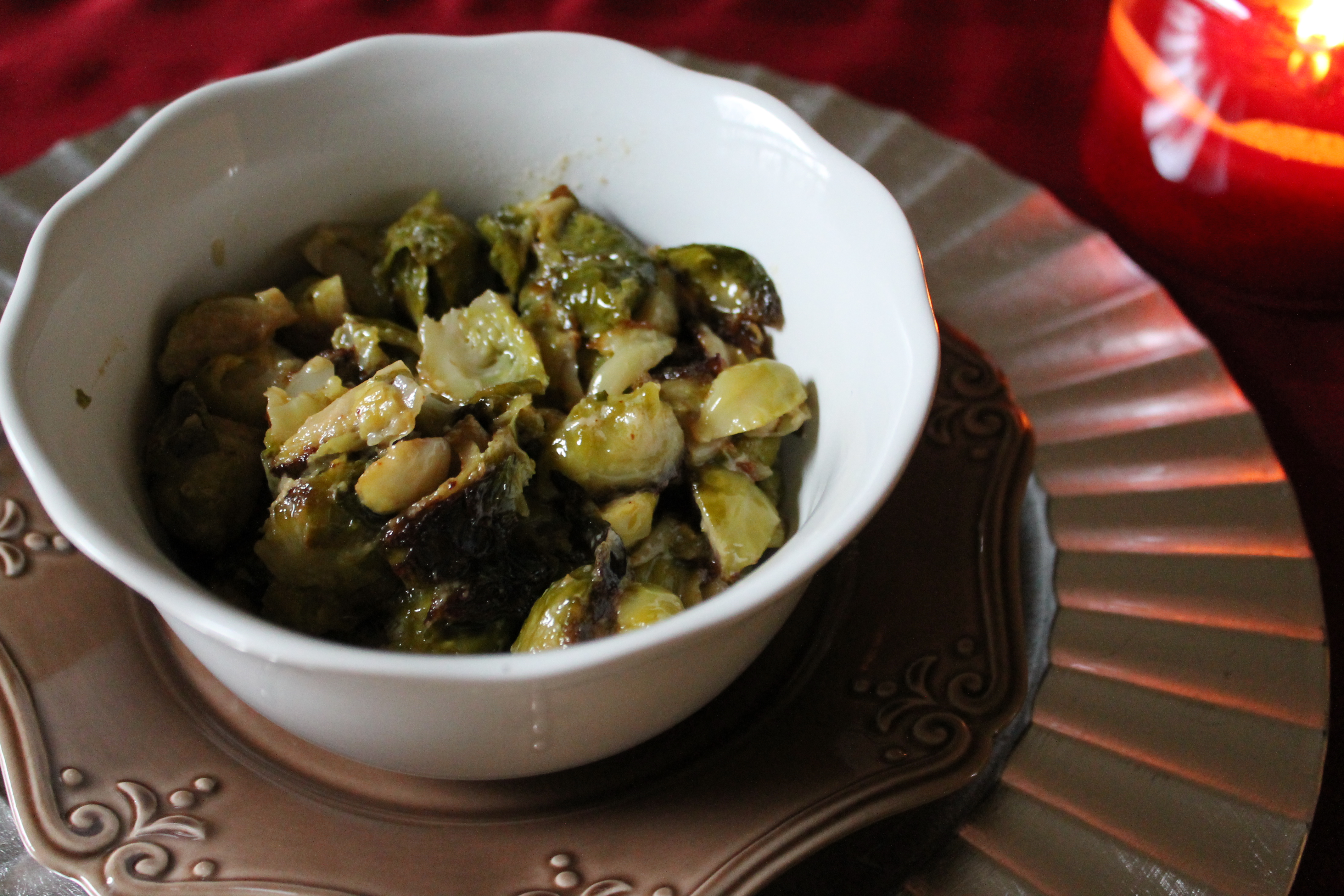 At the beginning of this year, I decided I was going to read a new book every week.
Even though I had an infant.
That totally went according to plan…
But one of the fun side effects of this plan was becoming acquainted with a few new (to me) food blogs, as several of the books I purchased in my New Year's resolution whirlwind of excitement were tales about food. One blog that I now know much better is Orangette, through the book A Homemade Life.
Although I feel like I have very little in common with Molly, I did find myself dog-earing several pages as I read…and I was so excited to make the creamy brussels sprouts she mentioned that I literally put the book down and went immediately to the grocery store. I've already made them twice since Thanksgiving (thank you, Molly, for the side-note about holidays being a time of indulgence), and, much like Molly, I can almost down an entire batch of these by myself. So good.
I like to think of this dish as a "healthy" indulgence. That is, it is certainly much better than polishing off an entire batch of cookies by yourself, which I have also done during the holiday season…. At least the cream is balanced out by one of the healthiest (and tastiest!) veggies on the planet, right?
The recipe is so simple. It would be a great side dish to add to Christmas dinner, because it requires very little effort and doesn't need any space inside the oven!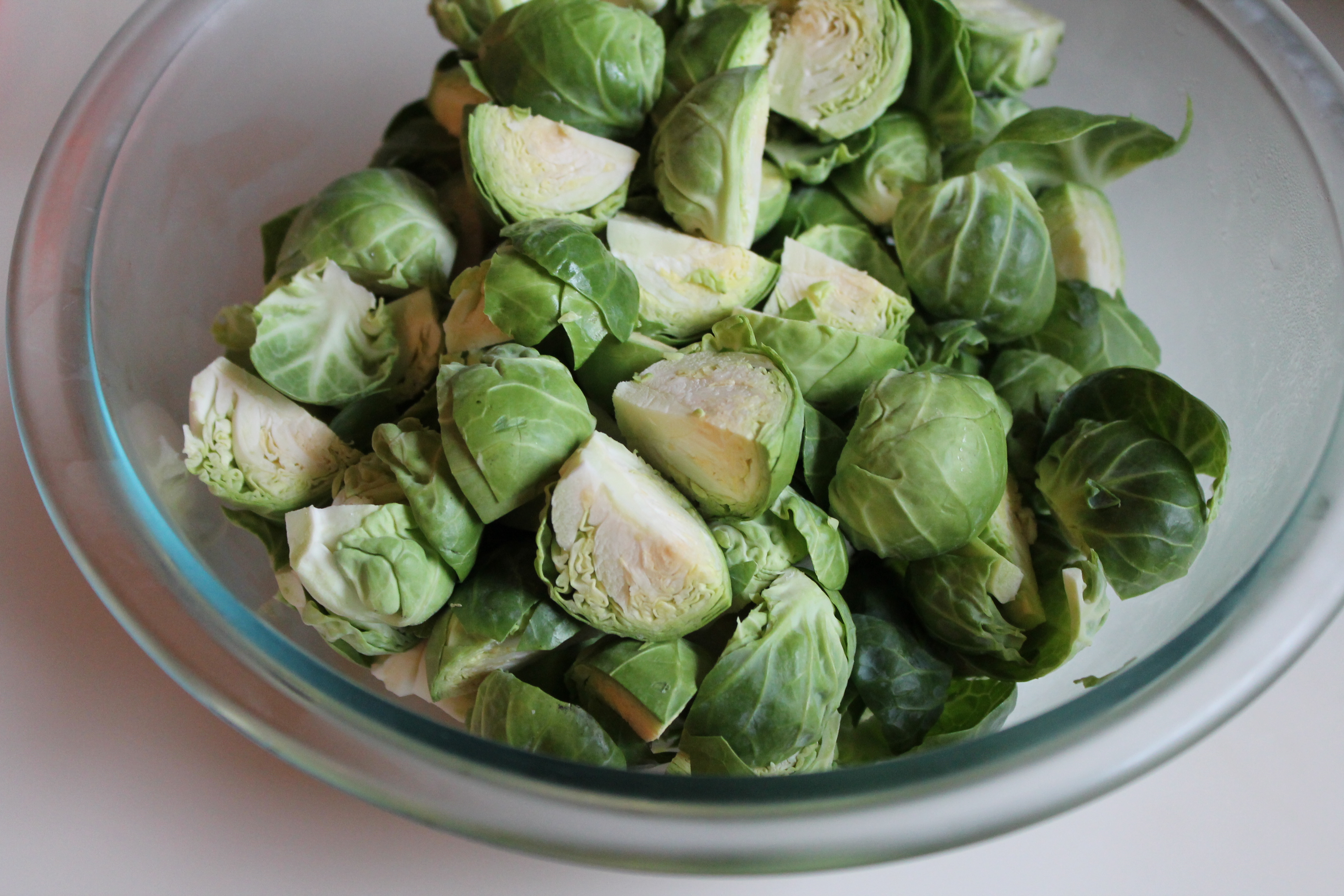 Start by rinsing and trimming the tough ends off your sprouts. Get rid of any icky, yellowed, or peeling leaves.
Cut them into quarters (or halves, if they are very small). I definitely recommend keeping all the little leaves that fall off during this process. The more, the merrier!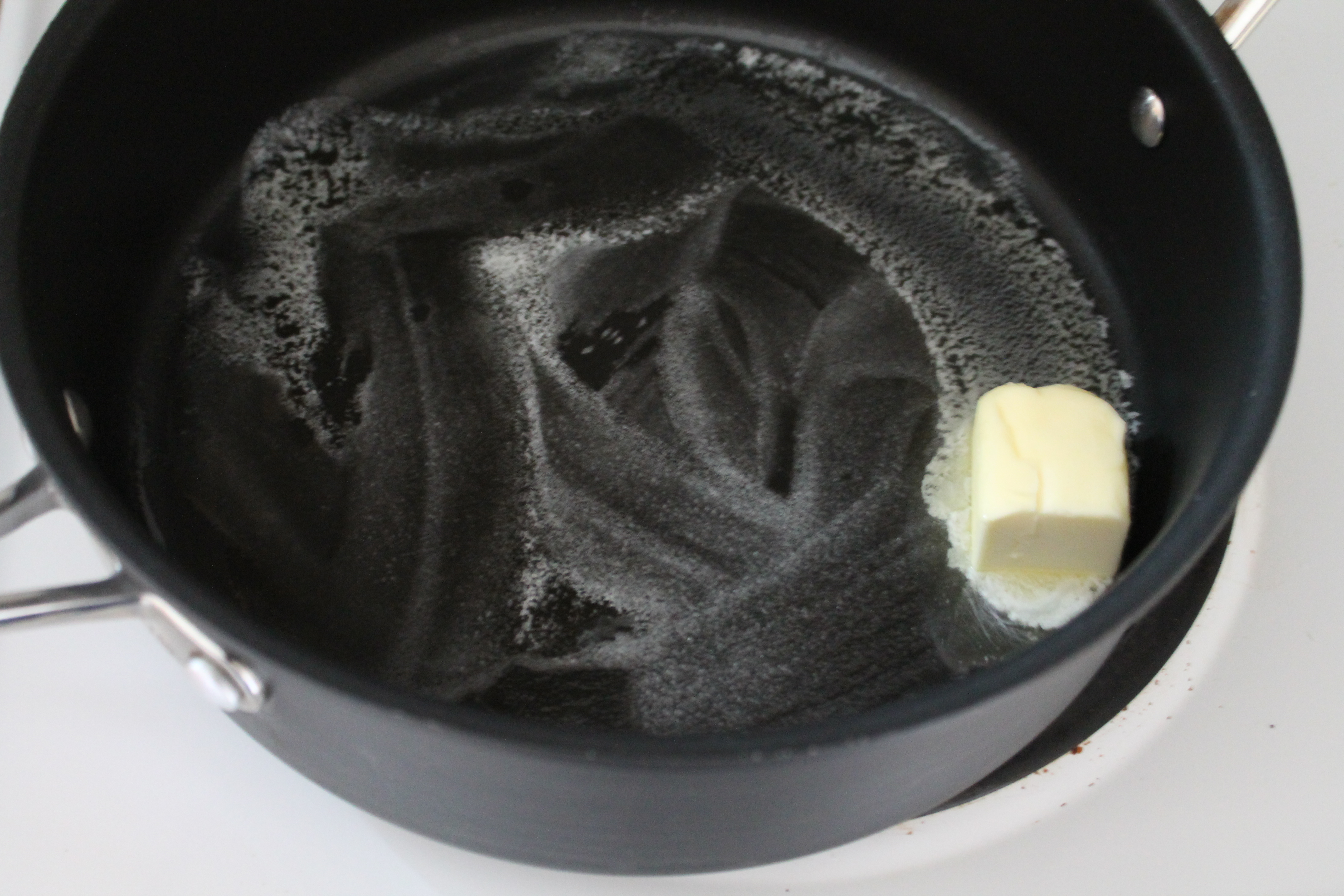 Heat a few tablespoons of butter in a large skillet over medium-high heat.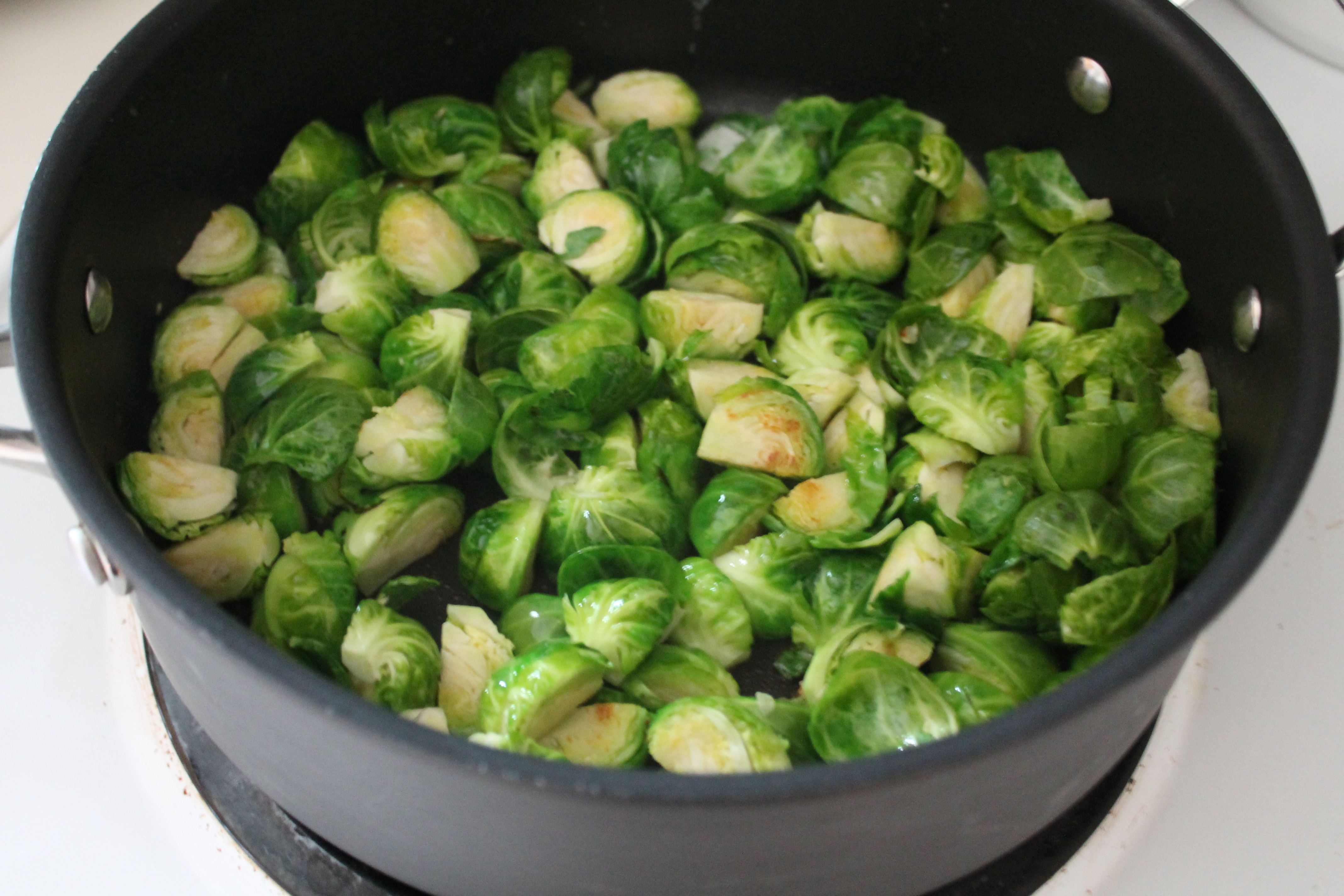 When it begins to bubble a little, add in the brussels sprouts. Stir to coat, then let them cook for 5 minutes or so, stirring infrequently, so that the sprouts will brown in spots. Yummy caramelization! I wish I could have taken a picture of how good this smelled. I mean, it was truly heavenly.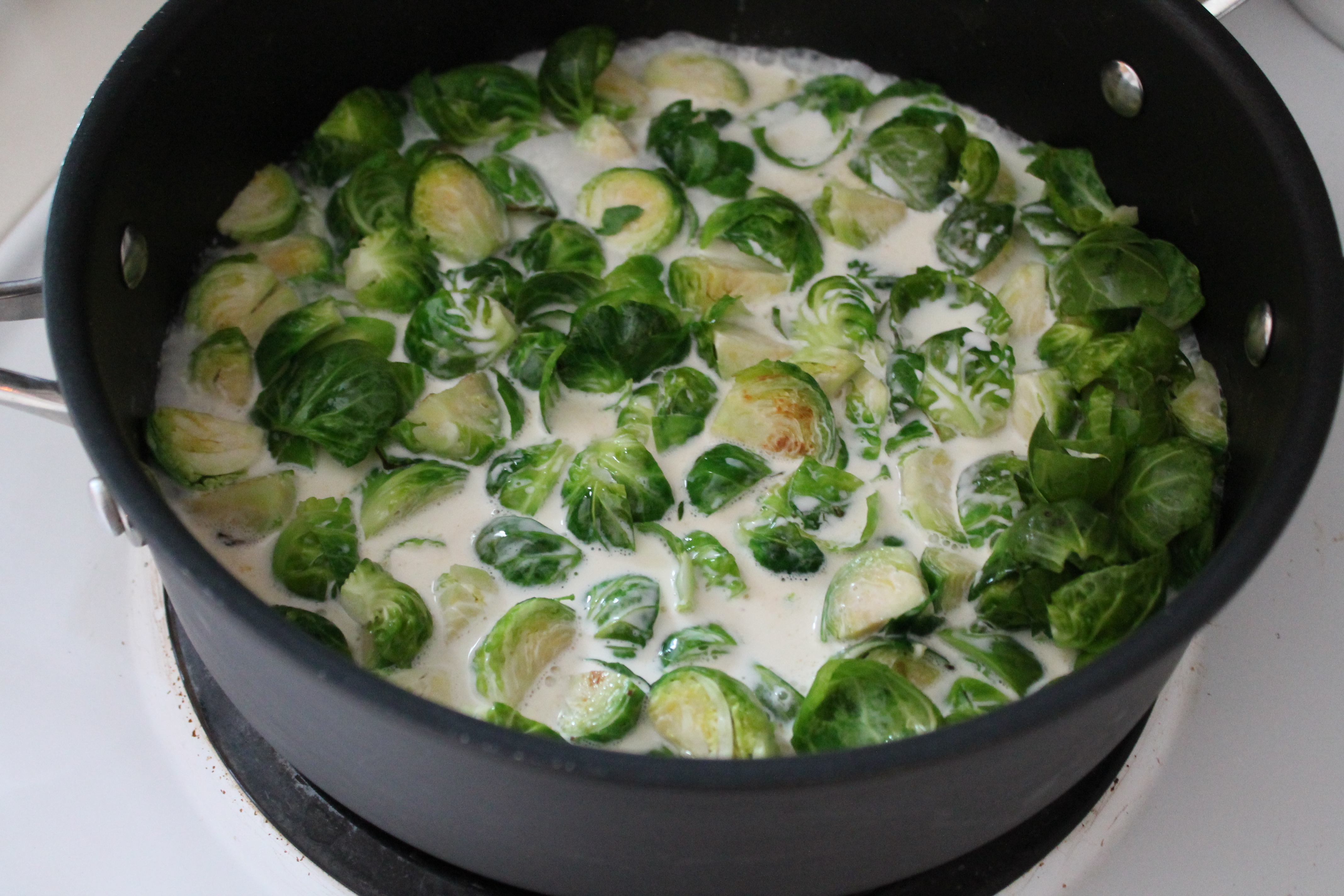 Pour in the cream, stir once or twice to distribute, then cover the skillet. Lower the heat to low. And walk away! For 30 minutes! Go write a few Christmas cards or wrap a few gifts! Take a nap! Paint your nails! All of the above!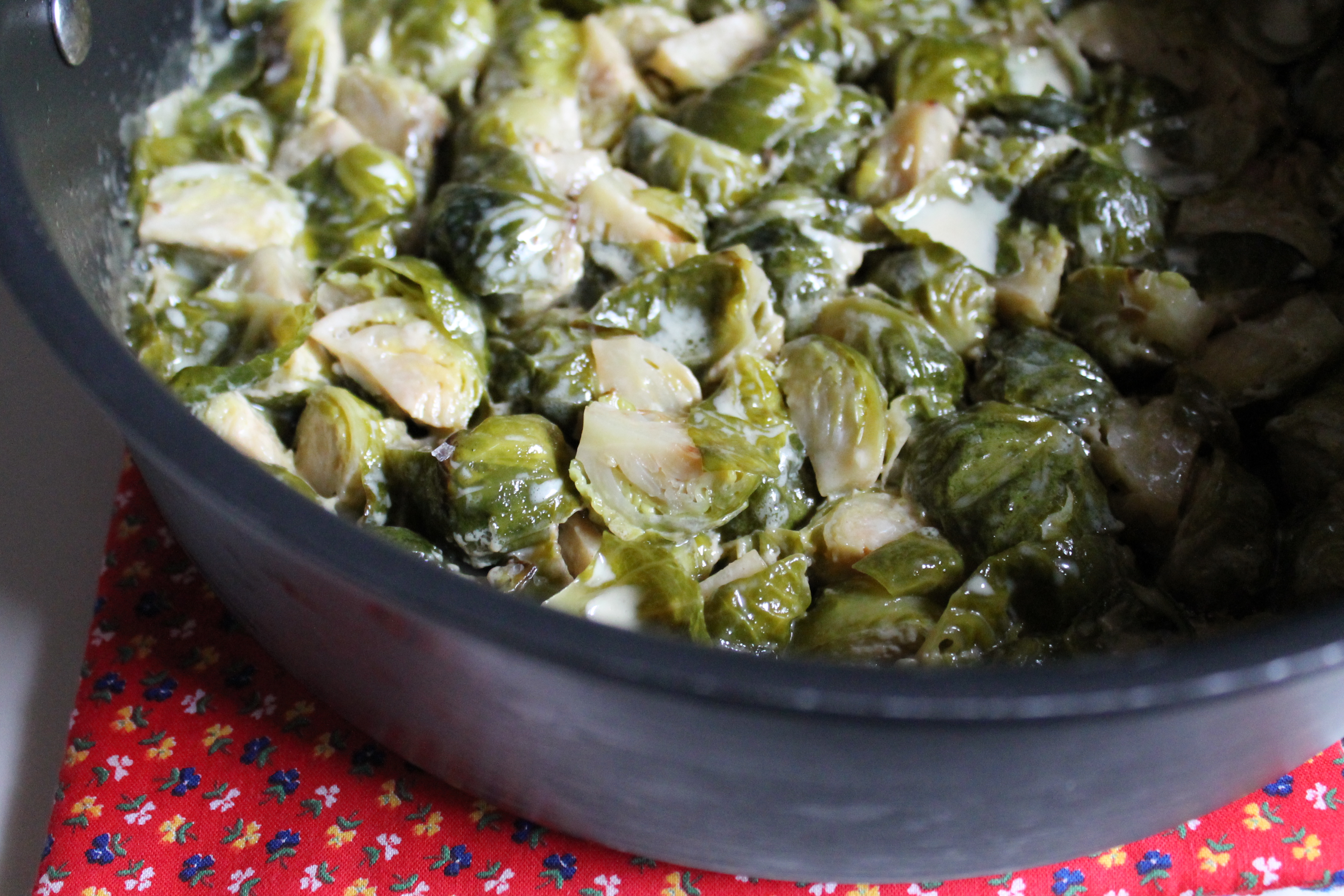 By the end of this time, the sprouts should be tender enough that a fork slides through them like butter. The cream should be reduced, much of it hiding in the layers of the sprouts, and darker in color (I left my heat on slightly higher than I meant to, so my cream reduced a little more this time than the first time. But don't worry about little details like that! I really don't think you can mess these babies up).
Cut open a lemon and squeeze half over the pan, careful not to let any seeds escape. Quickly swirl your spoon through the sprouts to mix the lemon in. You could also add a pinch or two of sea salt, if you feel so inclined, but be careful not to overpower the sweetness of the braised sprouts and cream!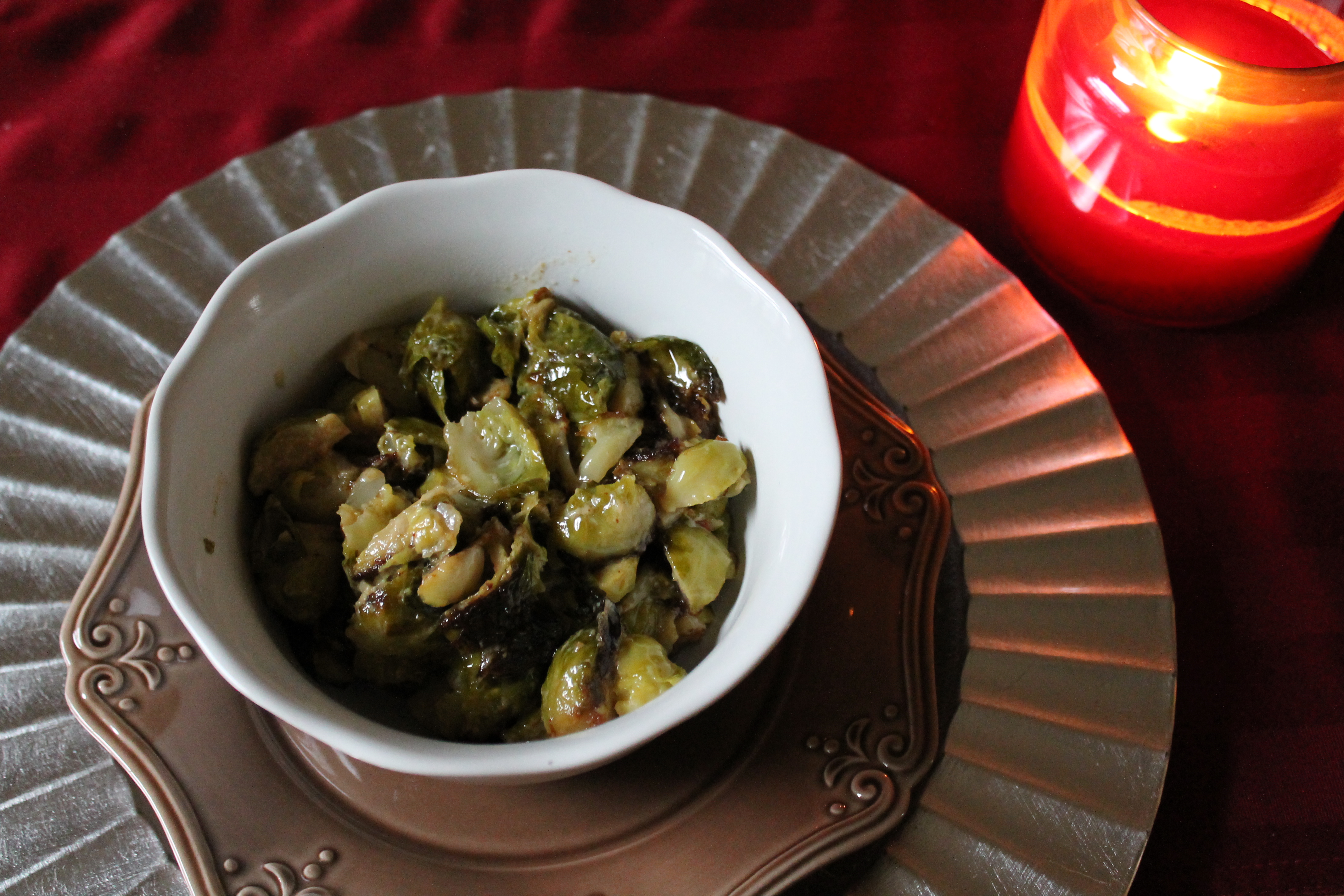 Serve immediately. Try not to eat the whole batch in one sitting, I dare you.
Cream-Braised Brussels Sprouts
barely adapted from Orangette
serves 2–4
Ingredients:
1¼ lb. Brussels sprouts
3 tbsp. butter
1 cup heavy cream
juice of half a lemon
pinch of sea salt
Directions:
First, prep the Brussels sprouts. Trim the stem end of each sprout and pull off any ragged or nasty outer leaves. Cut the sprouts in half from stem end to tip, and then in half again, making little wedges.
In a large skillet, melt the butter over medium-high heat. Add the Brussels sprouts and cook, stirring occasionally, until the sprouts are nicely browned in spots, about 5 minutes.
Pour in the cream, stir to mix, and then cover the pot. Reduce the heat to low or medium low. Braise until the sprouts are tender enough to be pierced easily with the tip of a paring knife, about 30-35 minutes. The cream should have reduced and darkened slightly.
Remove the lid and stir in the lemon juice. Taste for seasoning, and add sea salt as needed. Let the pan simmer, uncovered, for a minute or two to thicken the cream to a glaze that loosely coats the sprouts.
Serve immediately.
Enjoy!
One year ago: Butternut Squash Galette
Two years ago: Russian Teacakes