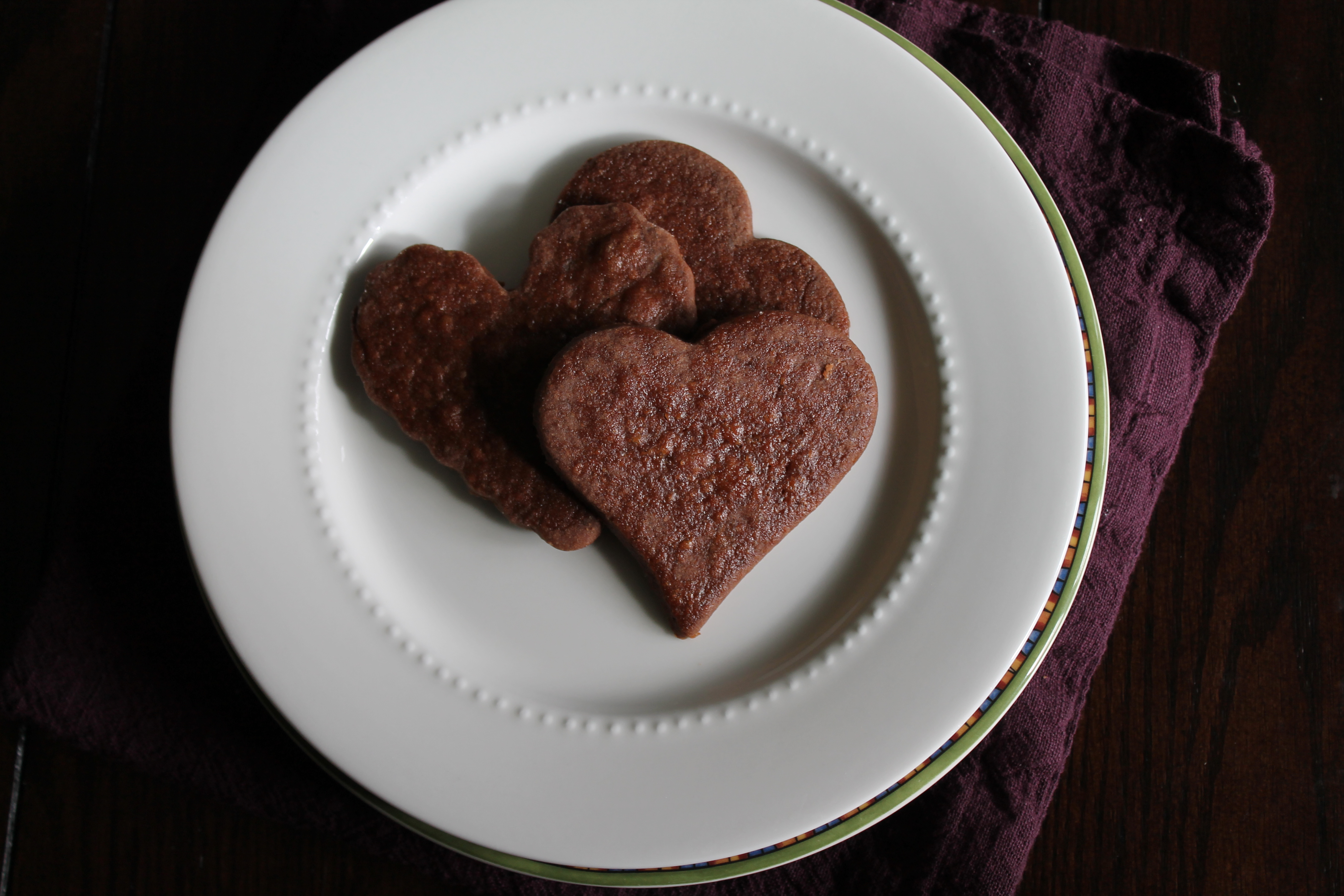 I have no idea how to start writing this post. I've put it off for two days.
Do I remind you that I gave up sugar for the month of January? Do we talk about that soufflé I had in a fancy French restaurant at Valentine's Day two years ago, the one that tasted like chocolate and lemons?
Should I tell you about the mystery ingredient cooking challenge I have been doing with some friends?
Well. More of all that to come. For now, let's just make some cookies that remind us February can be more than a bleak, gray, icy month. Because even if you aren't in love, you have to admit that hearts are cute. And we miss celebrating things now that the hectic frenzy of December is long past.
Let's throw ourselves into chocolate and honey, honey!
Shortbread is one of the easiest kinds of cookies to make. It doesn't even have eggs! I made mine a little more challenging by rolling them out and cutting them with pretty heart cutters. You know. Sugar cookie style. That thing I hate doing. But it was for a good cause (that cooking challenge party I mentioned earlier). You can rock out the cookie cutters or do them icebox style, but either way, these cookies are pretty yummy!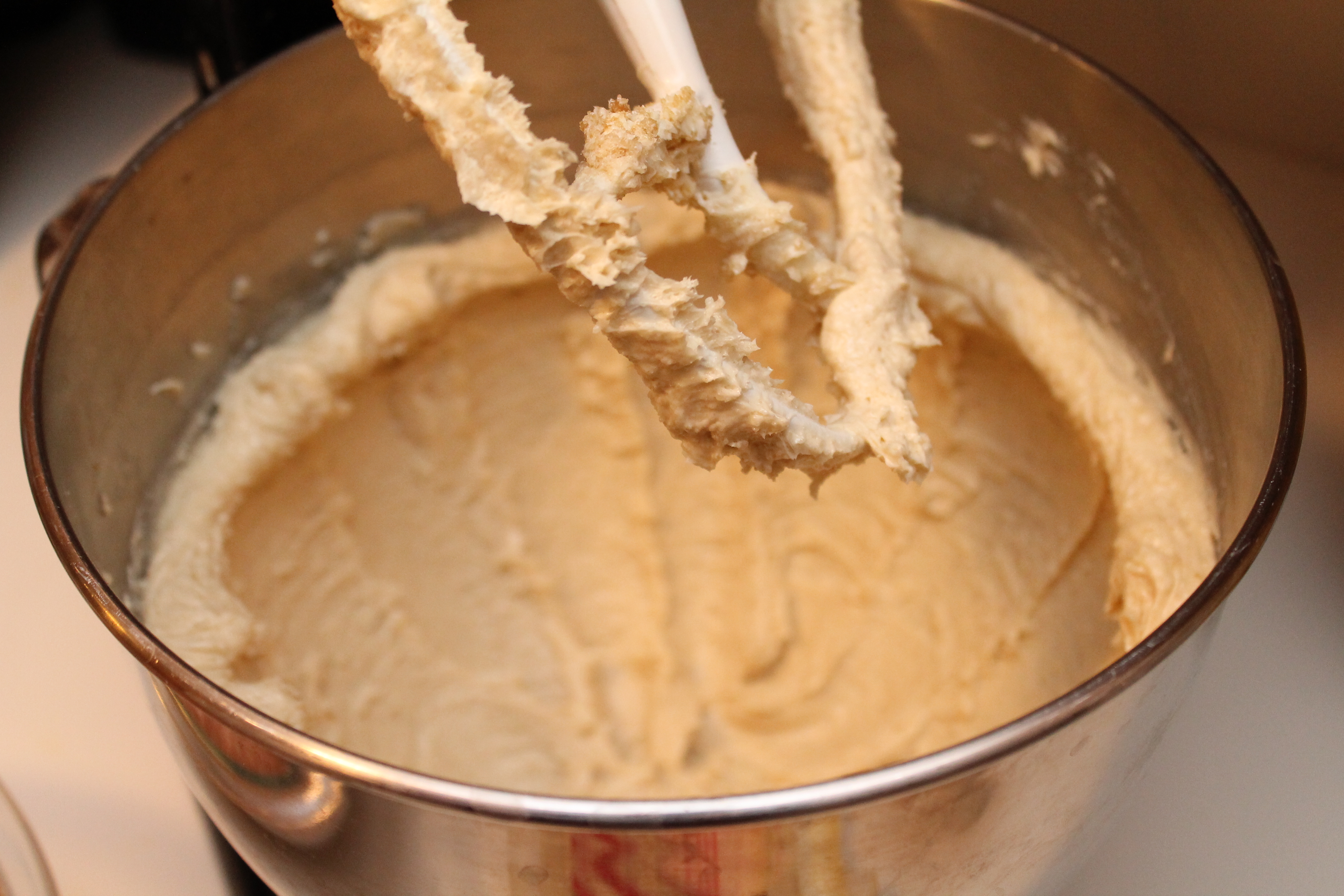 Start by whipping your softened butter and brown sugar into a fluffy, buttery miracle. (Yes, I did use processed sugar. Give me a break. It's February.)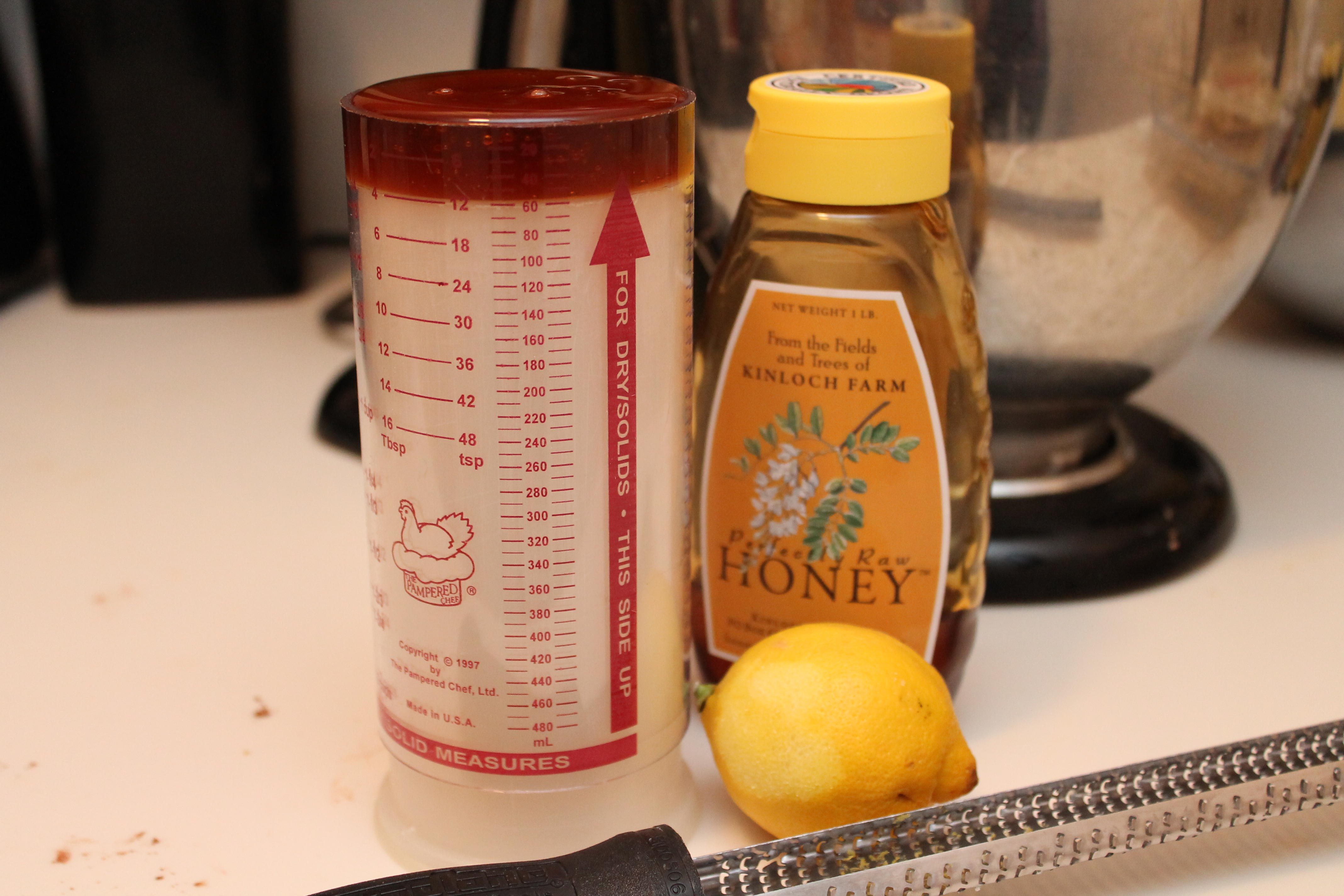 Add the honey and just a tiny bit of lemon zest. I know that chocolate and lemon may seem like a weird combination to some of you, but if it's good enough for the French, it is good enough for me. Just kidding. Actually, you can barely taste the lemon; the main purpose it serves is to accentuate the honey flavor and bring it out against the chocolate.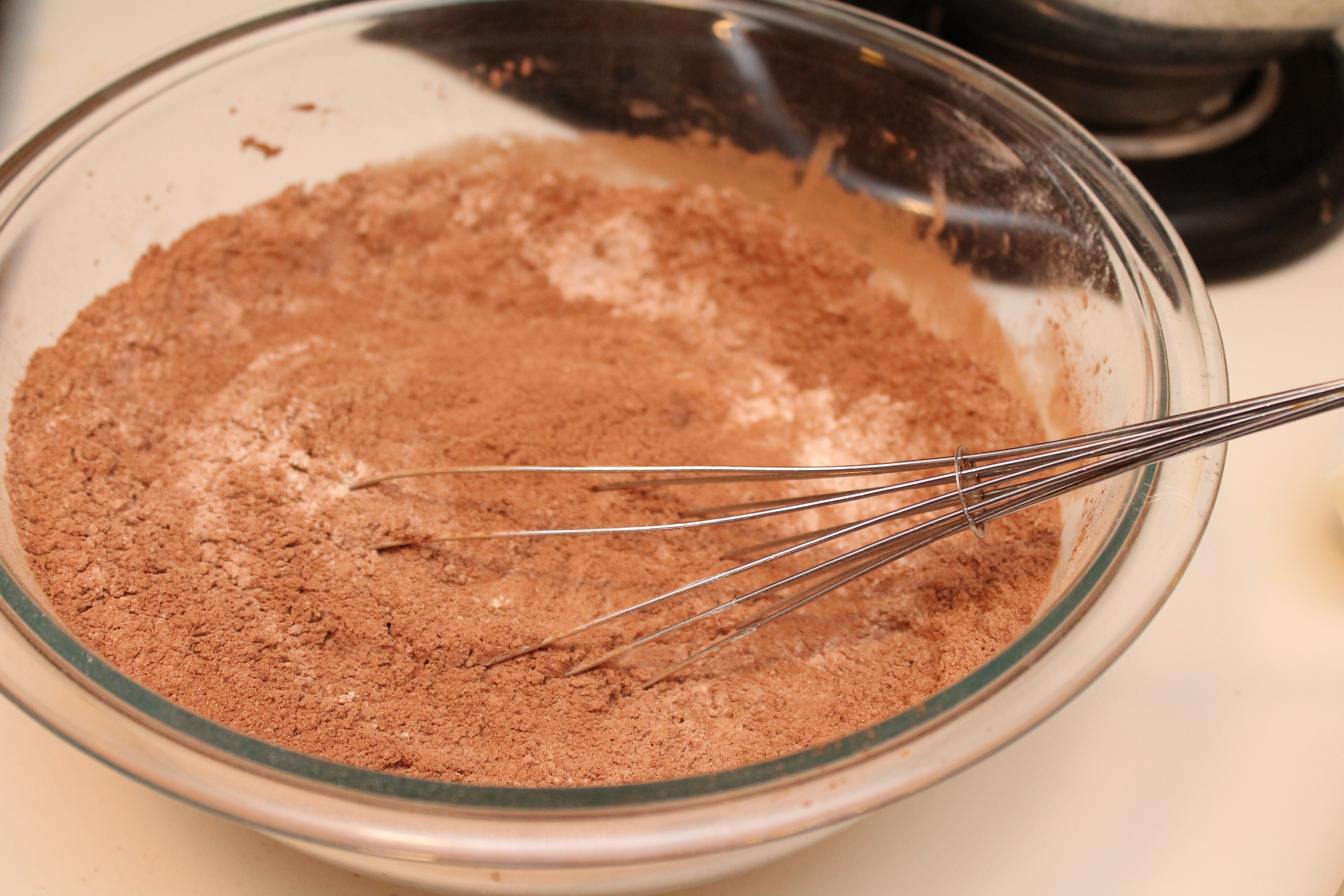 While everything is creaming and blending in your stand mixer, measure out the dry ingredients: flour, natural cocoa powder, salt (omit this if you used salted butter!), and baking powder. Yes, we are using baking powder here, which isn't terribly common in shortbread, but it will help the dough bake properly instead of turning into a flat mess thanks to the honey.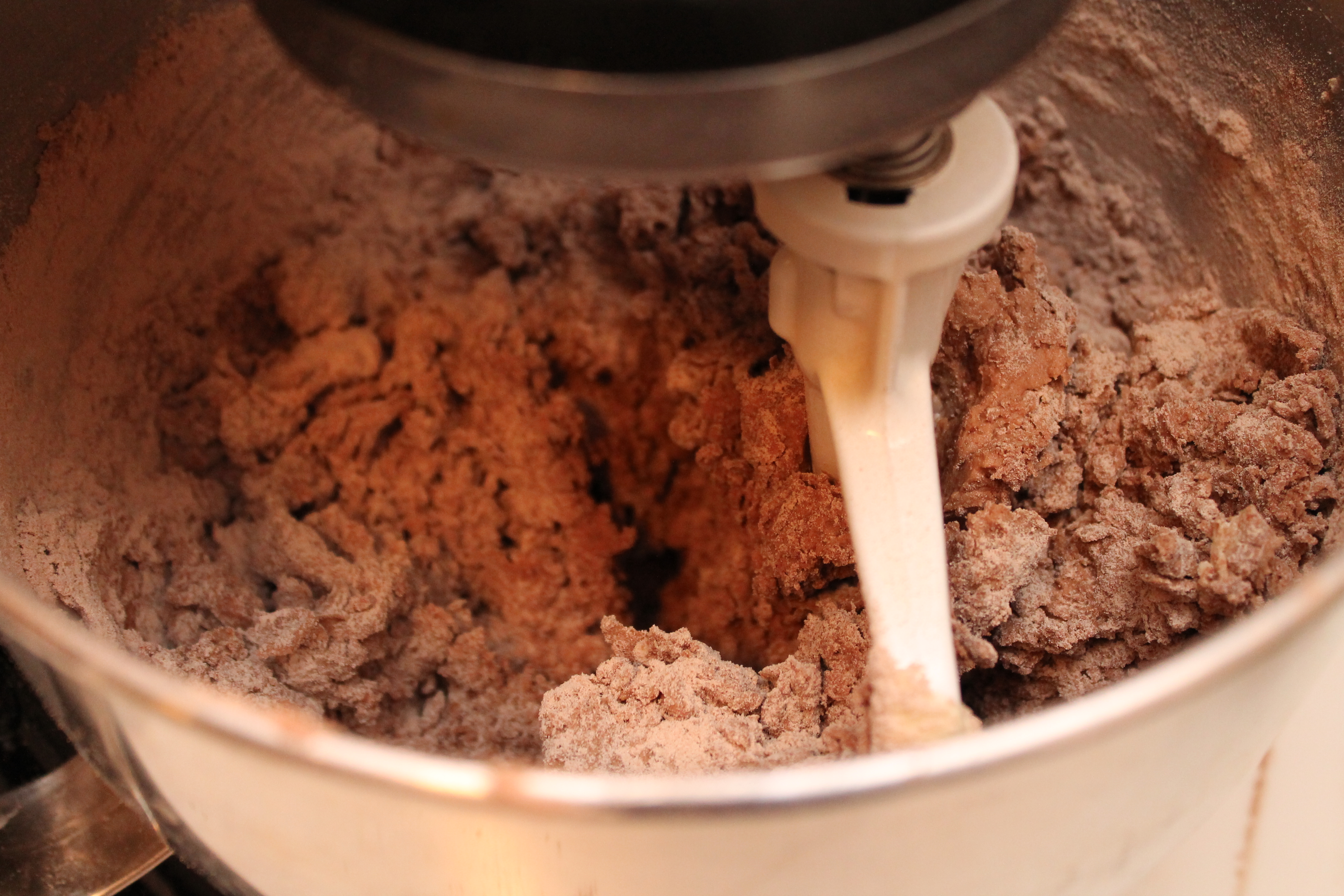 Gradually add the cocoa mixture into the butter and stir until just incorporated, scraping the sides of the bowl at least once. Don't overmix the cookies or they will not bake up flaky and tender!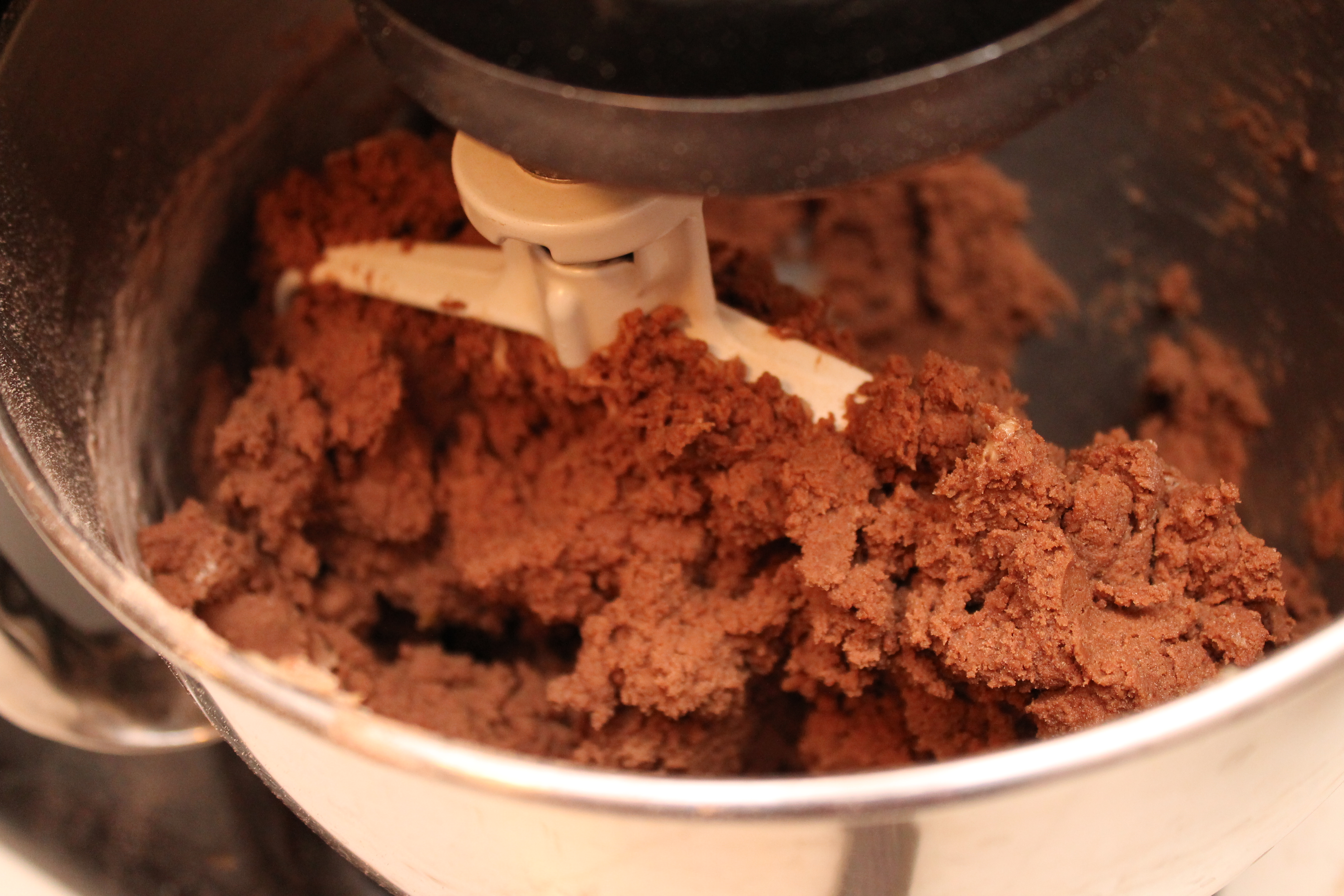 Now, you can go ahead of roll your dough out as I did and do the whole pretty shapes thing—and not just for Valentine's day! You could make these for a baby shower or Easter or any occasion you want! Or else you can roll your dough out into two 2″ thick logs, wrap in plastic, and chill for 2 hours. When the dough is chilled, pull the logs out of the fridge and slice them about ¼″ thick, then bake as directed.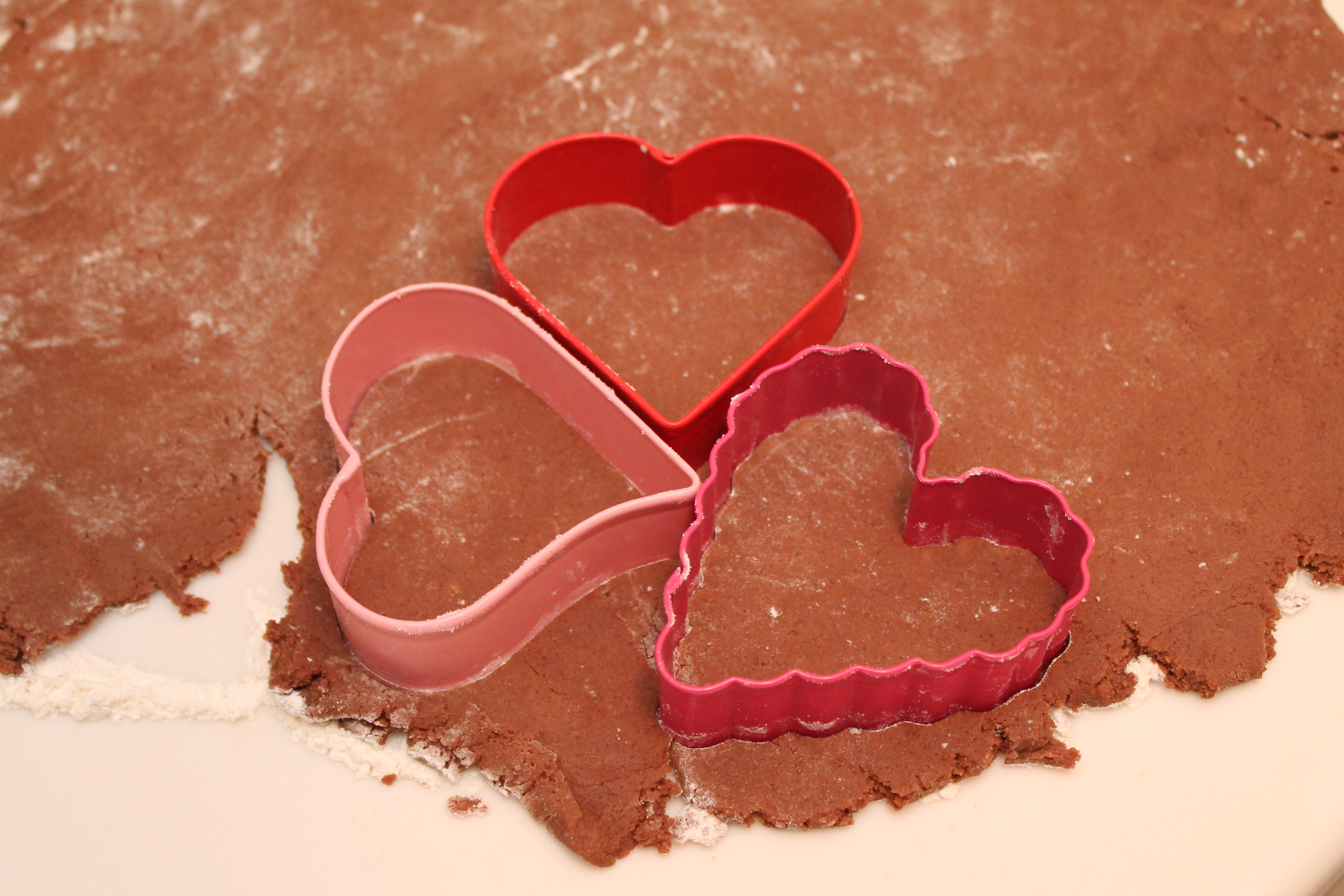 If you want to make your shortbread into cutout cookies, then skip the chilling time and roll right away! Don't forget to lightly flour your work surface. For some reason, I found this dough very easy to work with! I didn't have to fight with it at all, and none of my hearts turned out mangled or lopsided. Hooray!
Place the cookies 2″ apart on a cookie sheet. I just got these awesome professional cookie sheets that actually fit my Silpats! But if you don't have any Silpats, make sure to line your cookie sheets with parchment paper.
Before baking, brush the tops of the cookies with warm honey. When the honey is warmer, it will be thinner and easier to brush. As it cools, it will become a bit sticky again. I had to warm my honey in the microwave a few times in order to make it through the entire batch of cookies, but that's fine! Just don't let it boil.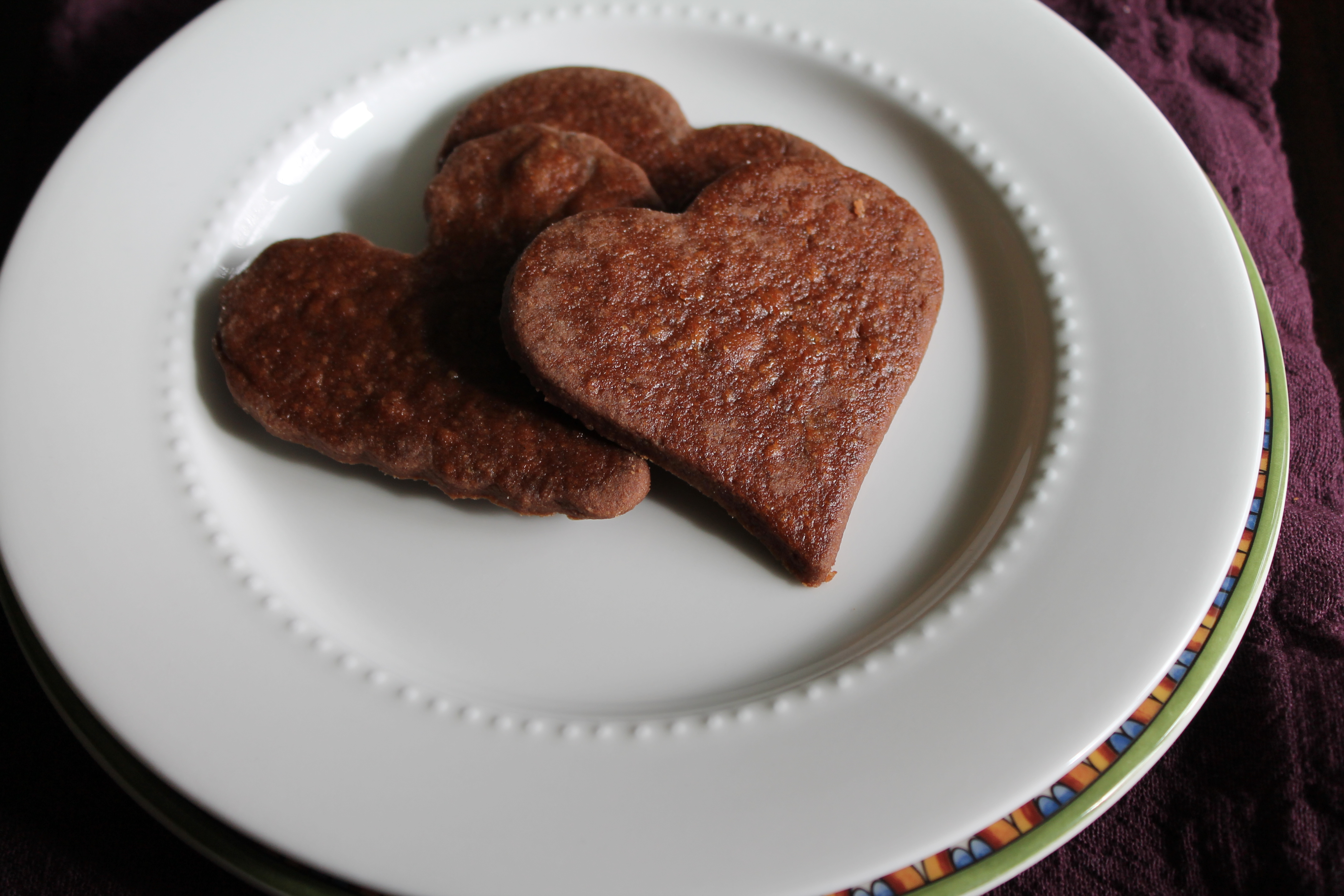 Bake the cookies for 10–12 minutes at 350°, until crisp around the edges. The tops may bubble a little because of the honey coating, but they will still be cute and tasty!
Chocolate Honey Shortbread Hearts
adapted from Rachel Cooks
makes about 3½ dozen
Ingredients:
1½ cups unsalted butter, room temperature
¾ cup brown sugar
¼ tsp. lemon zest
½ cup raw honey, divided
3¼ cups flour
½ cup cocoa powder
½ tsp. salt
¼ tsp. baking powder
Directions:
Preheat oven to 350°.
Cream the butter and brown sugar until pale and fluffy. Add ¼ cup honey and lemon zest and mix again, scraping the sides and bottom of the bowl as needed to incorporate.
In a separate bowl, whisk together the flour, cocoa powder, salt, and baking powder. Add the flour mixture in 4 batches, stirring just enough to combine. Scrape the sides of the bowl as needed.
Turn the dough out onto a lightly floured surface. With a floured rolling pin, roll out to ¼ʺ thick. Cut into shapes with cookie cutters and transfer to a parchment or Silpat-lined cookie sheet.
Warm the remaining ¼ cup honey slightly in the microwave. Brush the tops of the cookies with the warm honey, reheating as needed until all cookies are coated.
Bake for 10–12 minutes, or until cookies are crisp around the edges.
Store in an airtight container.
Enjoy!
One year ago: Spaghetti Squash Black Bean Tacos
Two years ago: Rothman's Fire-Breathing Salsa