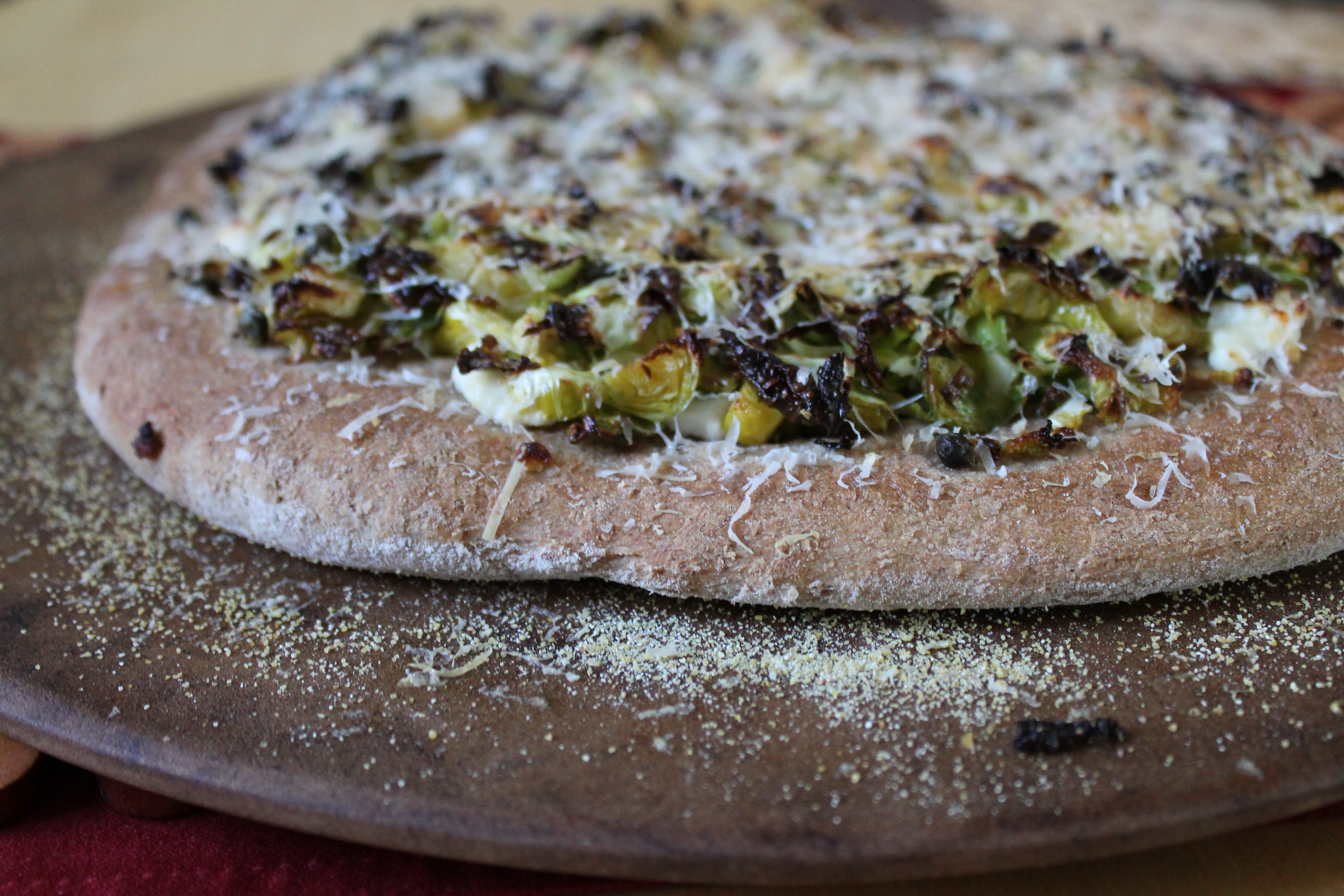 Dave says I need to stop calling things pizza that don't have tomato sauce.
But he also said this pizza (er…flatbread?) was very tasty, despite the fact that it features a vegetable he isn't such a big fan of. I may win him over to brussels sprouts yet!
And let me just say, lest you think you hate brussels sprouts, that it is truly worth it to give old nemeses a try every now and then. I just read an article about how everyone's palates change with age, and often foods that were previously despised can become favorites if experienced in the right way.
What better way to enjoy delicious brussels sprouts than in the familiar and heartwarming vehicle of pizza? What's not to like? Goat cheese, garlic, parmesan, fresh rosemary, capers (which I used to push to the side of my plate, but have recently realized I could happily eat by the spoonful…see!? it's totally true).
I probably will make some classic, saucy pizza for my hubby some time soon. But for now, we will both be enjoying this…flatbread.