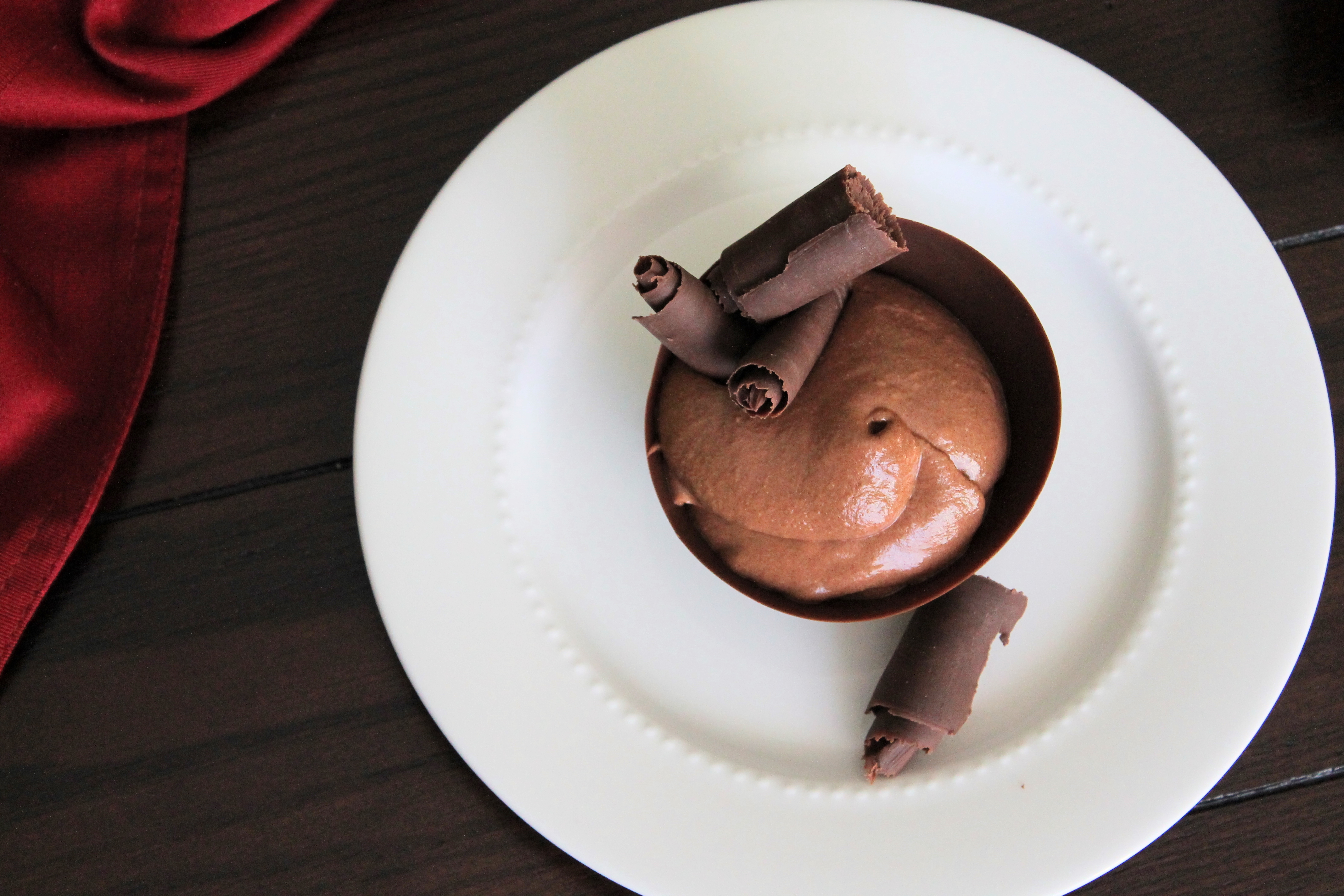 I just had to share this dessert with you (even though I have posted nothing but sweets this whole month—I promise I'm not actually eating this much sugar all the time).
Chocolate mousse is my all-time most craved dessert at this time of year. Yes, I know mousse is passé. No, a dessert practically named after two woodland creatures (mouse? moose?) is not particularly romantic.
But this chocolate mousse is just so rich and silky, and every spoonful is just deliciously chocolatey, the way it melts in my mouth…I find it luscious. That is all.
I suspect the reason I am so ga-ga for chocolate mousse is that I had been all geared up to make it for our Valentine's dinner two years ago…and then I discovered that Jake was on the way! Mousse = raw eggs = Melissa did not get to eat dessert for Valentine's that year. I think that experience firmly planted in my subconscious a little timer that goes off around Valentine's every year demanding chocolate mousse. Absence made the heart grow fonder?
Bottom line. Don't eat this if you are expecting. But if you are not…go make this mousse right away! It's way easier than you think.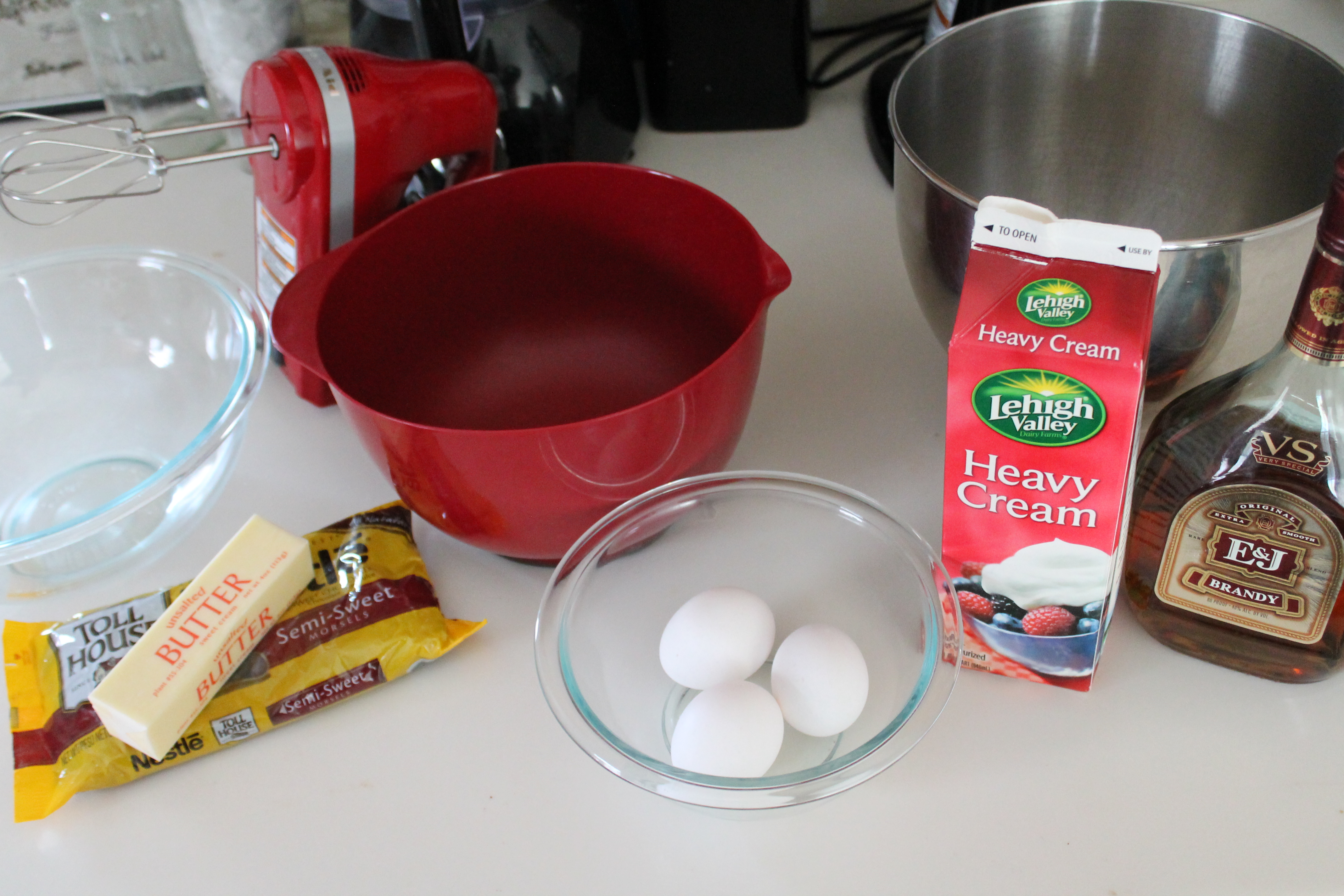 But it does require you to dirty a bunch of dishes. Four bowls, a small pot, a few spoons, a whisk, and your best beaters, to be exact.
The ingredient list is surprisingly small. Eggs, chocolate, butter, cream. (No extra sugar!) And booze. Just because.
I like to get everything placed into the proper bowls before I get started, that way I can run this dessert like an assembly line. Don't forget to separate the eggs.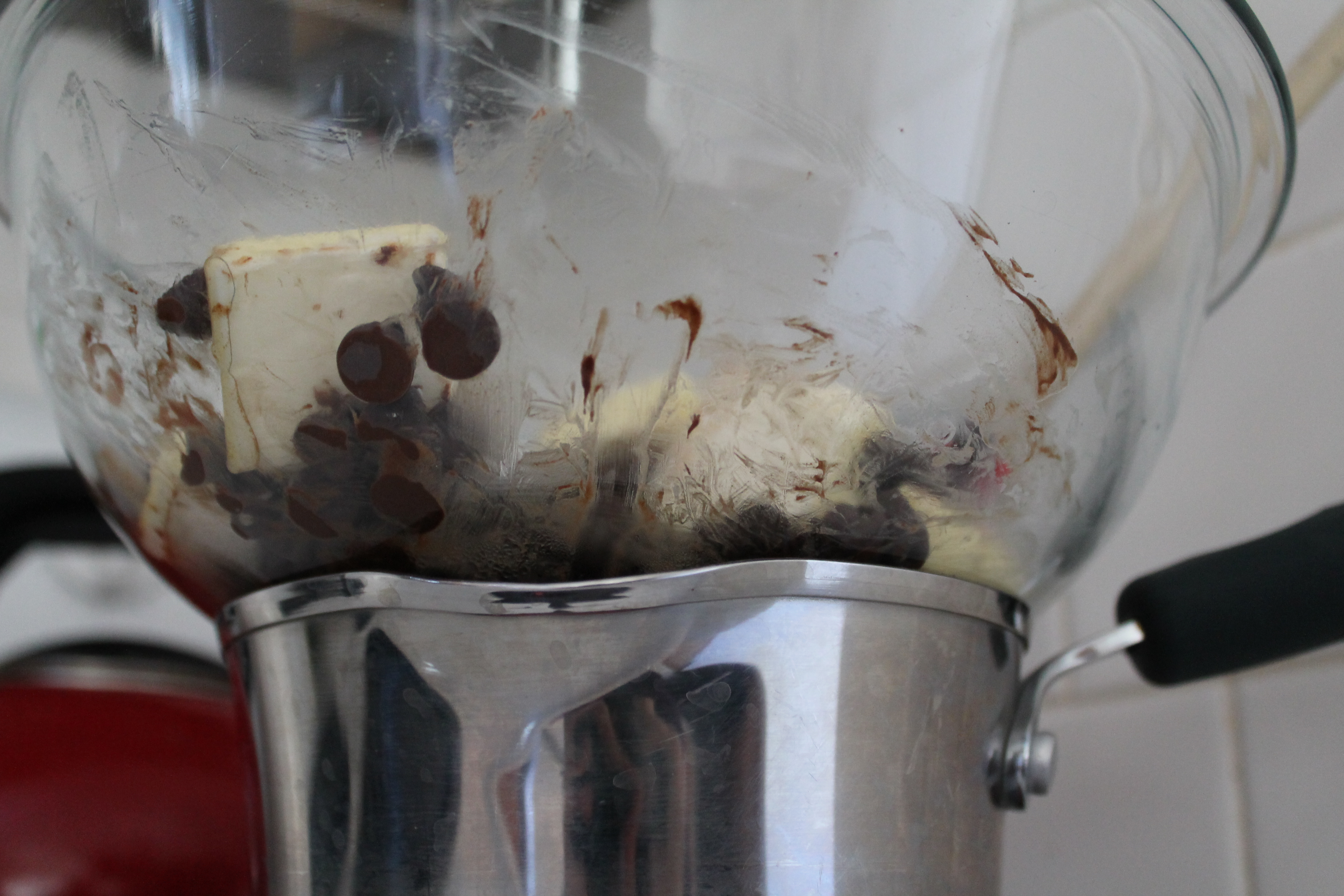 First, melt the chocolate and butter together. You can totally do this with short bursts in the microwave, but I prefer to do it on the stovetop over a small pot of simmering water. I once accidentally overdid my chocolate in the microwave, and even though it appeared smooth after I stirred it enough, it just didn't combine properly with everything else. Chunky mousse is a kitchen fail. Now I use the double boiler, where there is much less chance of scorching the chocolate.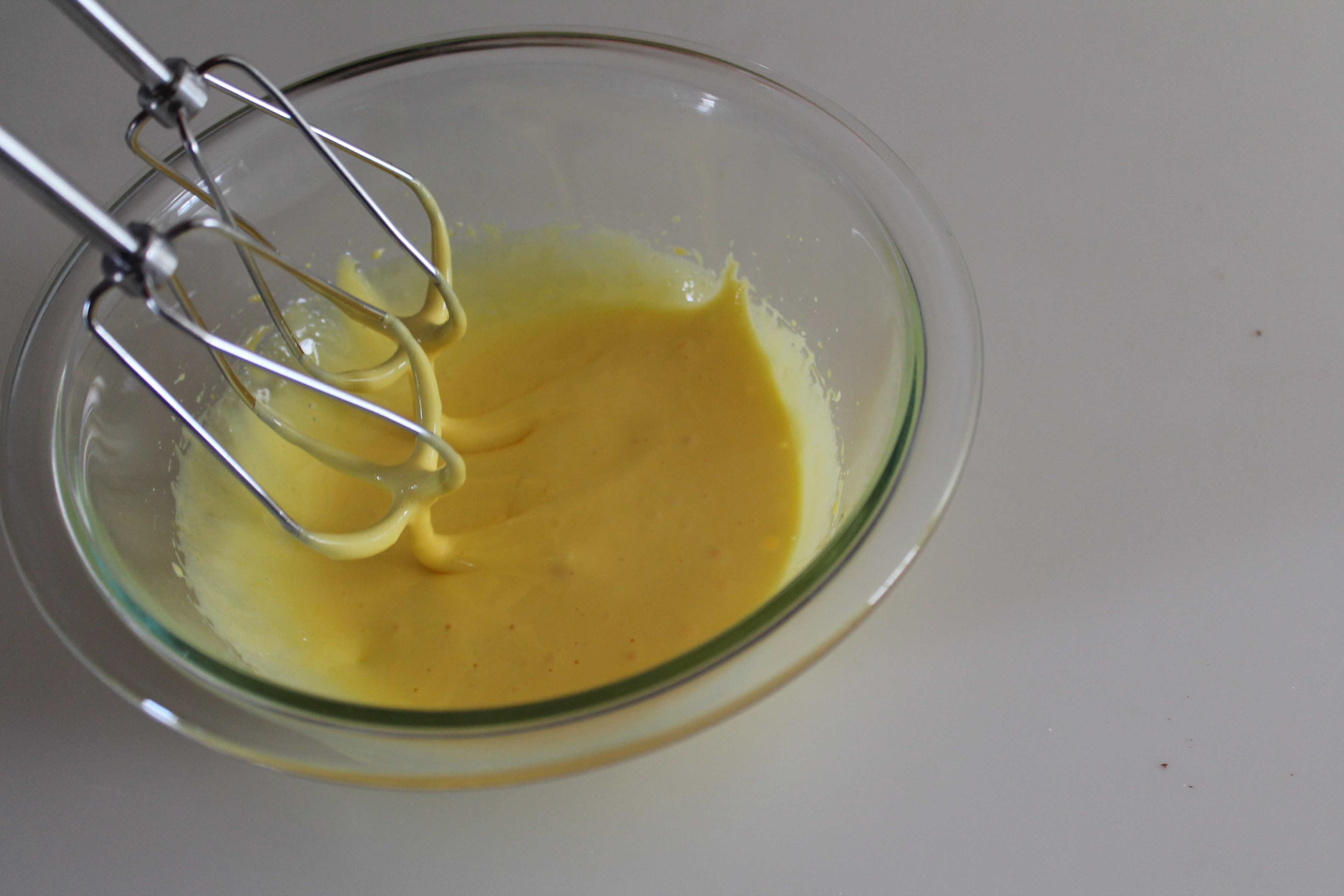 When the chocolate is melted, set it aside and quickly whip the egg yolks until they are pale and thick. If you lift up your beater, the trickle of yolk that drips off the beater should form a ribbon on the surface of the yolks in the bowl that is visible for about 2 seconds.
Whisk the thickened yolks into the chocolate until smooth and set that aside. (Please make sure your chocolate mixture ends up in the larger bowl.)
Don't forget to stir in the brandy! It is not really detectable as a flavor in the mousse, but it adds depth to the otherwise Nestle flavor (assuming that you, as I did, used chocolate chips hanging out in your pantry) of the mousse.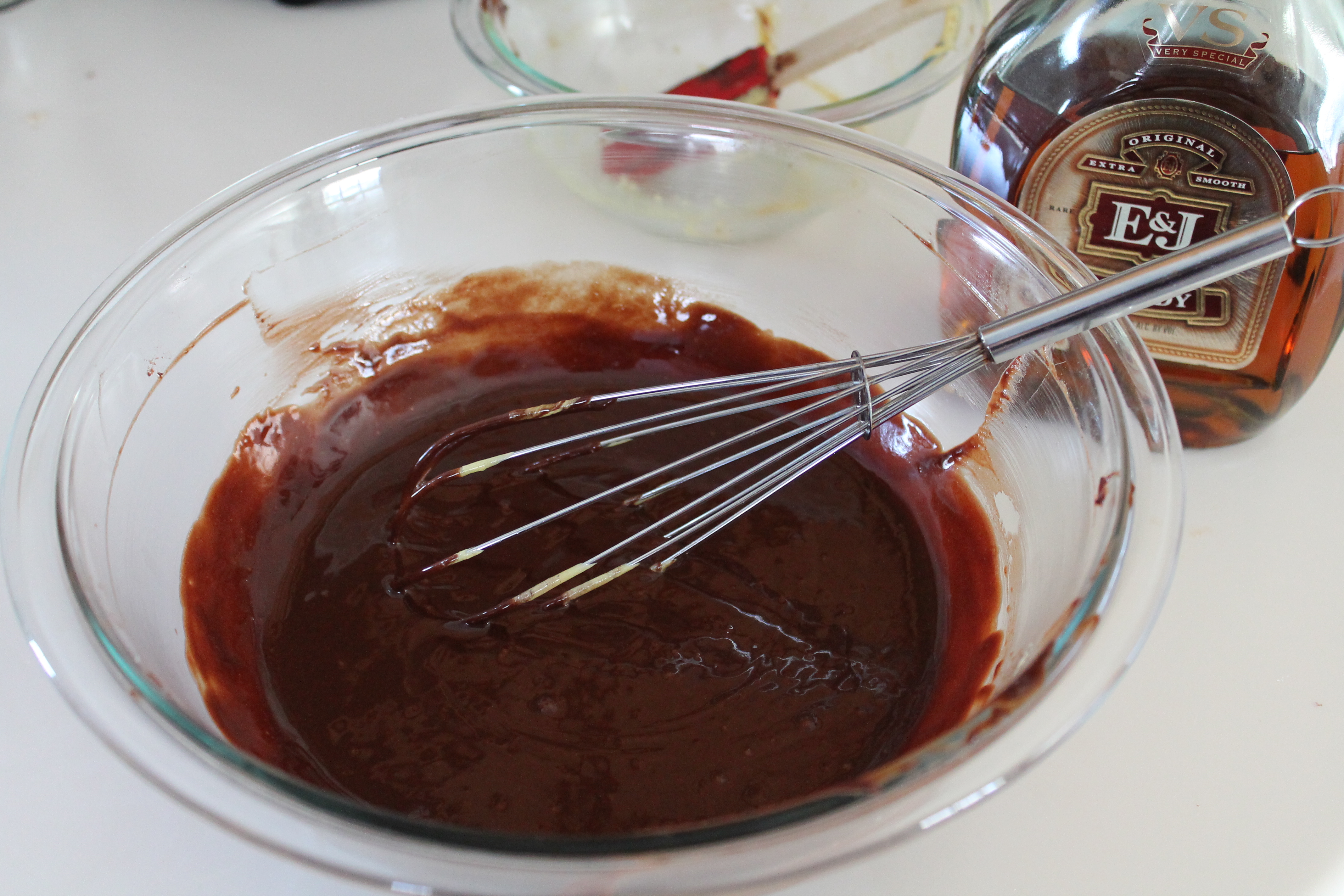 Cool the chocolate-yolk mixture to warm. If it is still hot when you try to fold in the beaten cream and whites, then your end mousse will be rather melty and droopy.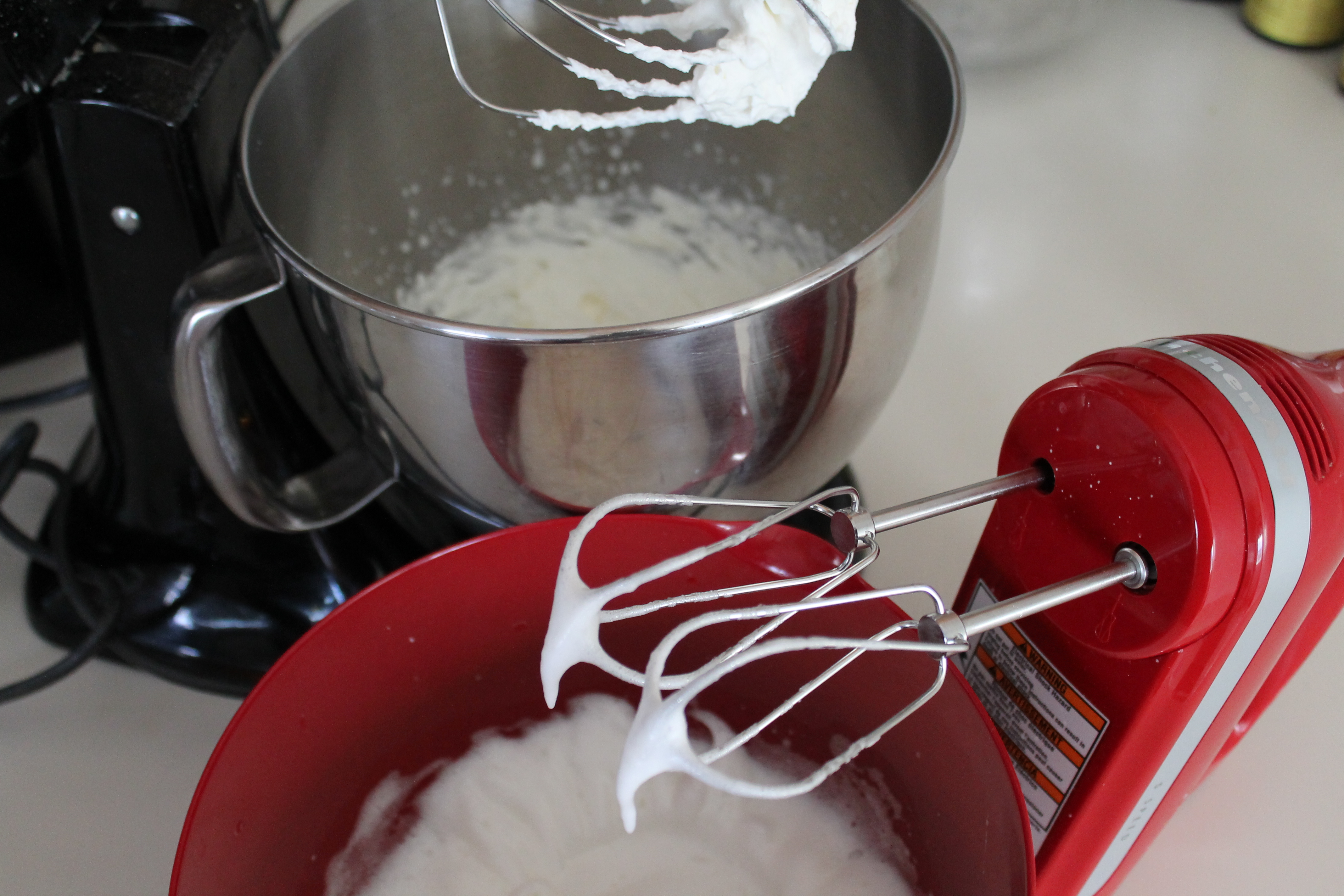 Now, clean off those beaters and whip up the egg whites.
Also, whip up some heavy cream. I did this in my stand mixer, so I wouldn't have to clean the beaters quite as often. But it did make one extra dish (my whisk attachment) in the final tally. Oh well! Deliciously worth it.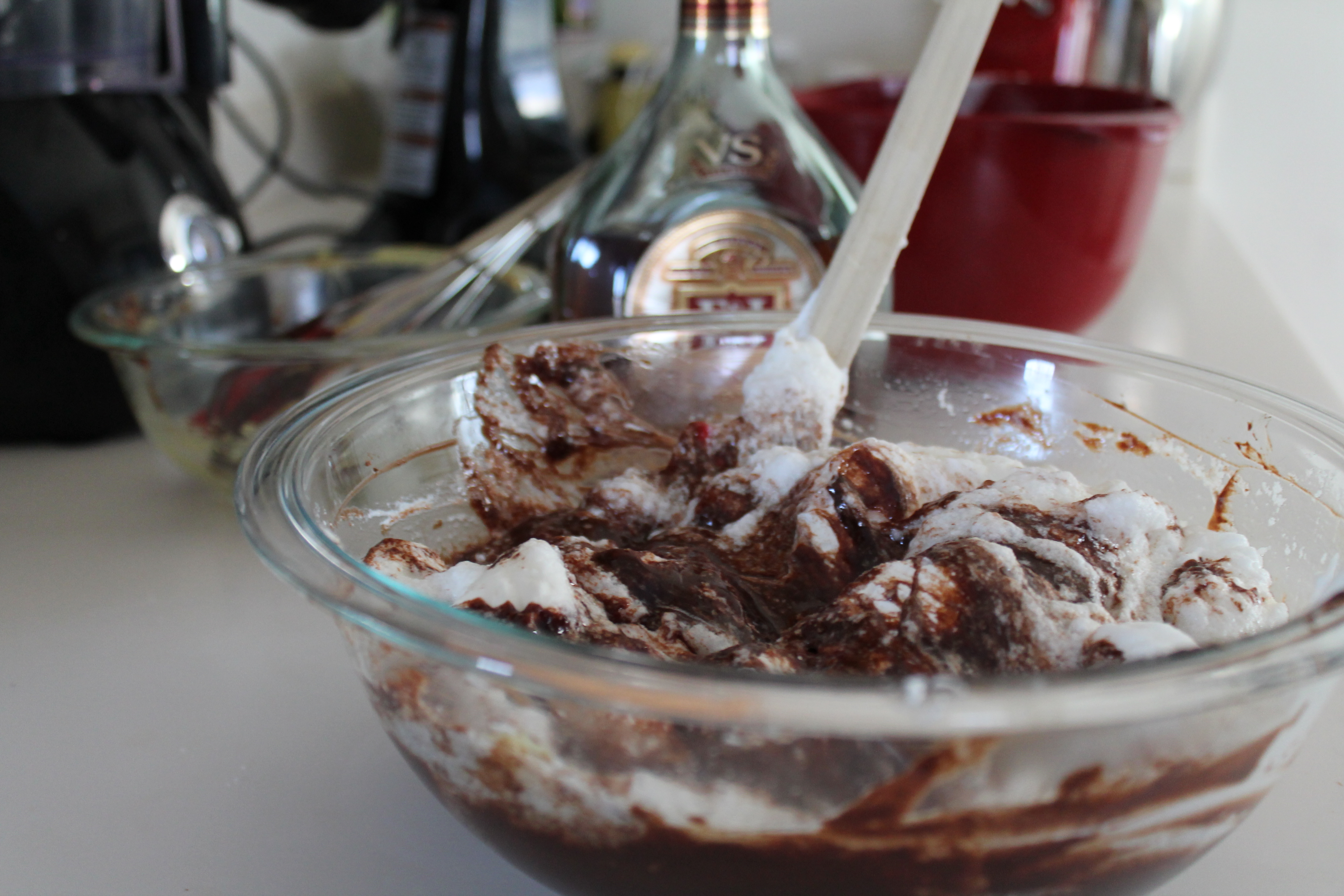 Fold the beaten whites and cream into the chocolate mixture. Be gentle but thorough. The last thing you want is wayward lumps of egg white in your otherwise smooth, chocolatey mousse!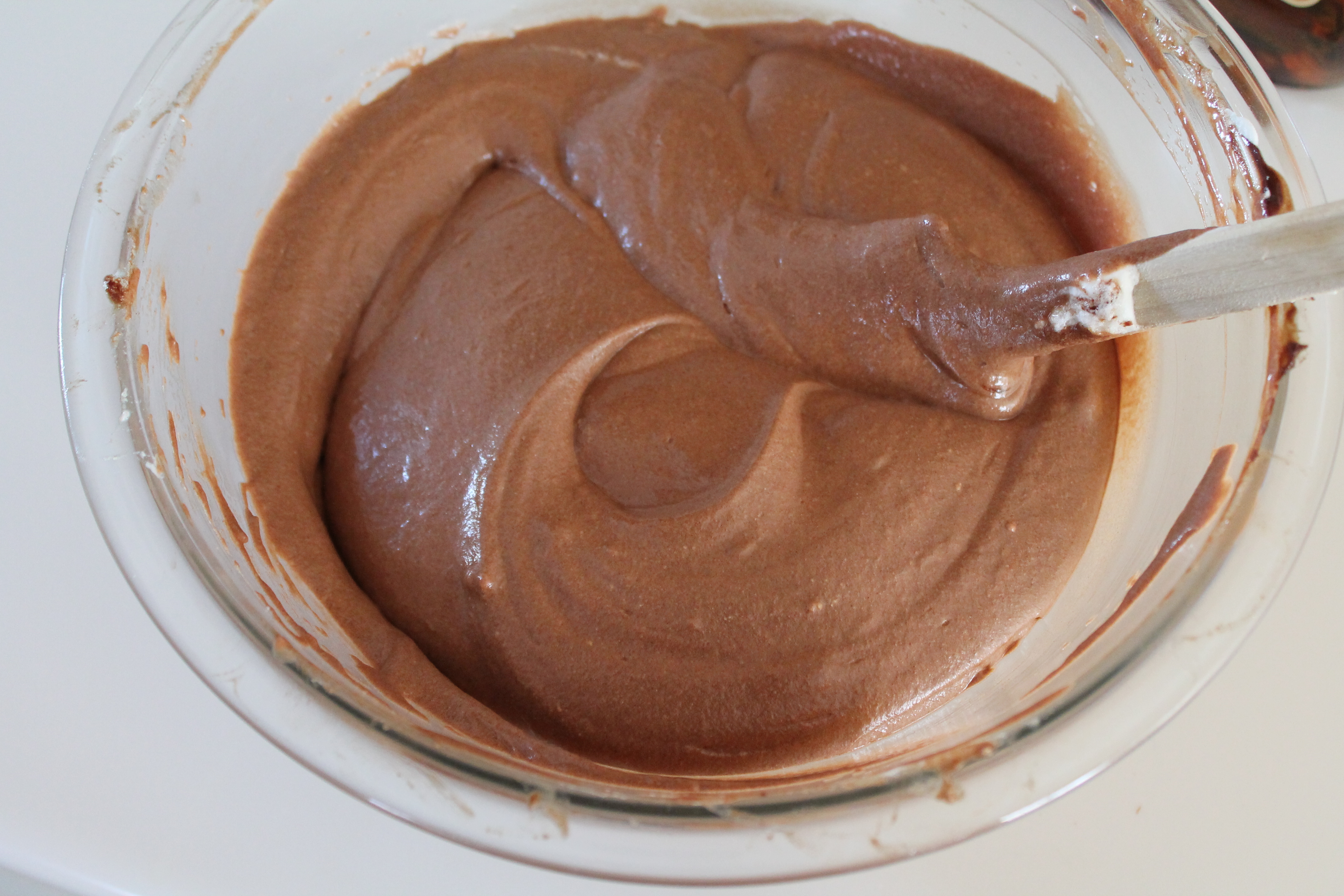 And you're done! Spoon the mousse into ramekins or serve it family style, whatever you want! I used to find that this mousse really only served 4 people, but since giving up sugar last month—and continuing not to eat much sugar on an ongoing basis, despite what my latest round of posts may indicate—my dessert needs have decreased. This mousse can very comfortably serve 6, and you could make it work for 8 and leave a few people wanting a little more.
And isn't that better, anyway? When someone licks their bowl and thinks they want more, then they will remember how delicious the mousse was and what a great chef you are. Or something like that.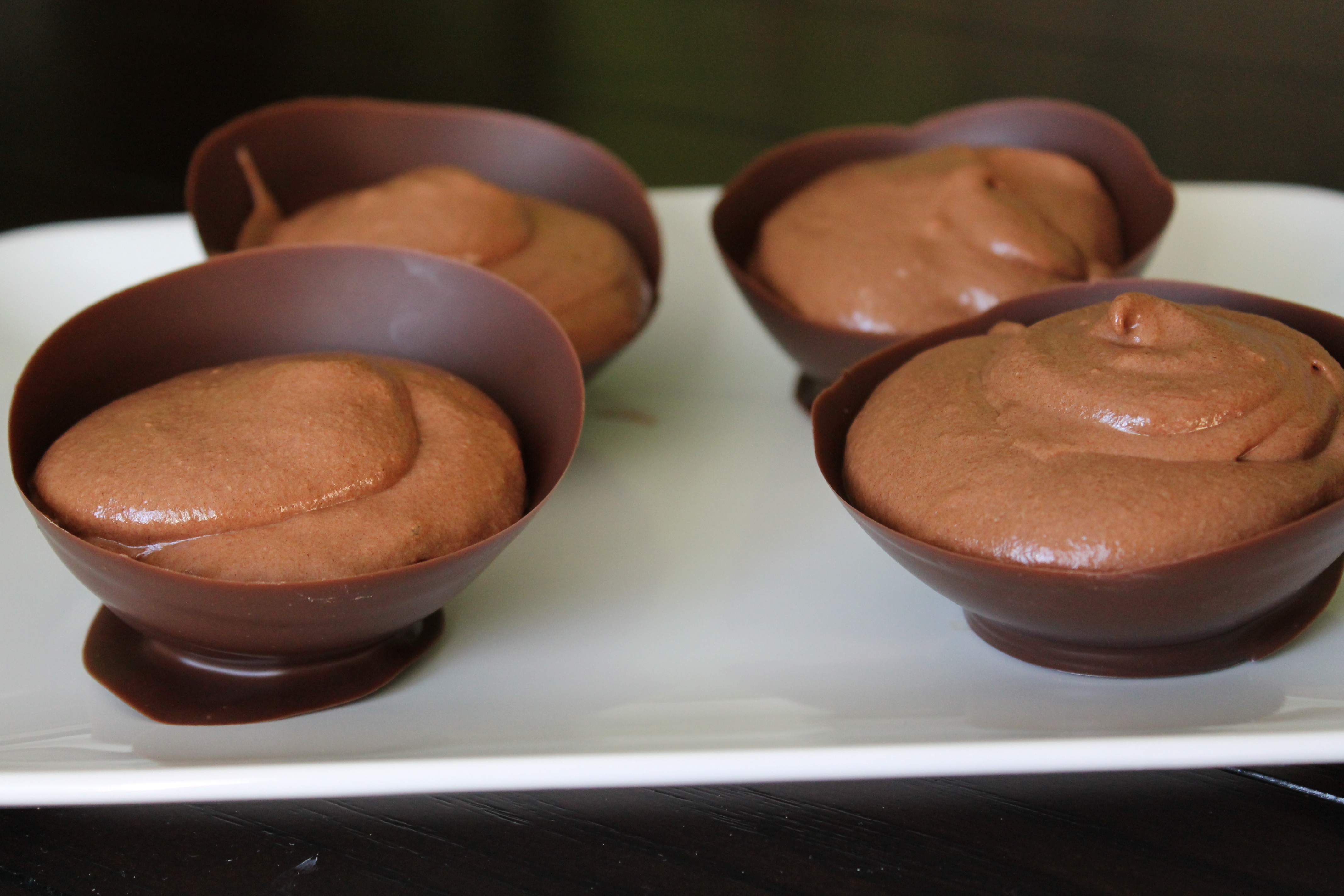 As you can see, I served my mousse in chocolate bowls, topped by chocolate curls, which I will show you how to make in a few days!
Decadent Chocolate Mousse
from Smitten Kitchen
serves 6–8
Ingredients:
8 oz. semisweet chocolate, chopped or chips
6 tbsp. unsalted butter
3 eggs, separated
pinch of salt
1 cup heavy cream
1 tbsp. brandy
Directions:
Get out one large heatproof, two medium, and one small mixing bowl, as well as an electric hand mixer.
Set the large, heatproof bowl over a small pan filled with barely simmering water. Add in the chocolate and butter, stirring as the chocolate melts, about 3–5 minutes. When it is completely smooth, remove from the heat and set aside.
In the smallest bowl, beat yolks with the electric mixer about 2–4 minutes, until pale and thick enough to form the ribbon. Whisk the thickened yolks and brandy into the chocolate mixture, then cool to warm.
In one of the medium bowls, beat the egg whites and salt with cleaned beaters until they just hold soft peaks.
In the other medium bowl, beat the cream with clean beaters until it just holds stiff peaks.
Fold the beaten whites and cream into the chocolate mixture, gently but thoroughly. Transfer to ramekins or one large serving bowl.
Immediately put the mousse in the fridge. Before serving, let the mousse stand on the counter for 10 minutes to come to room temperature, but do not let the mousse sit out for more than 30 minutes due to the presence of raw eggs.
Enjoy!
One year ago: Pecan Sandies
Two years ago: Aglio e Olio