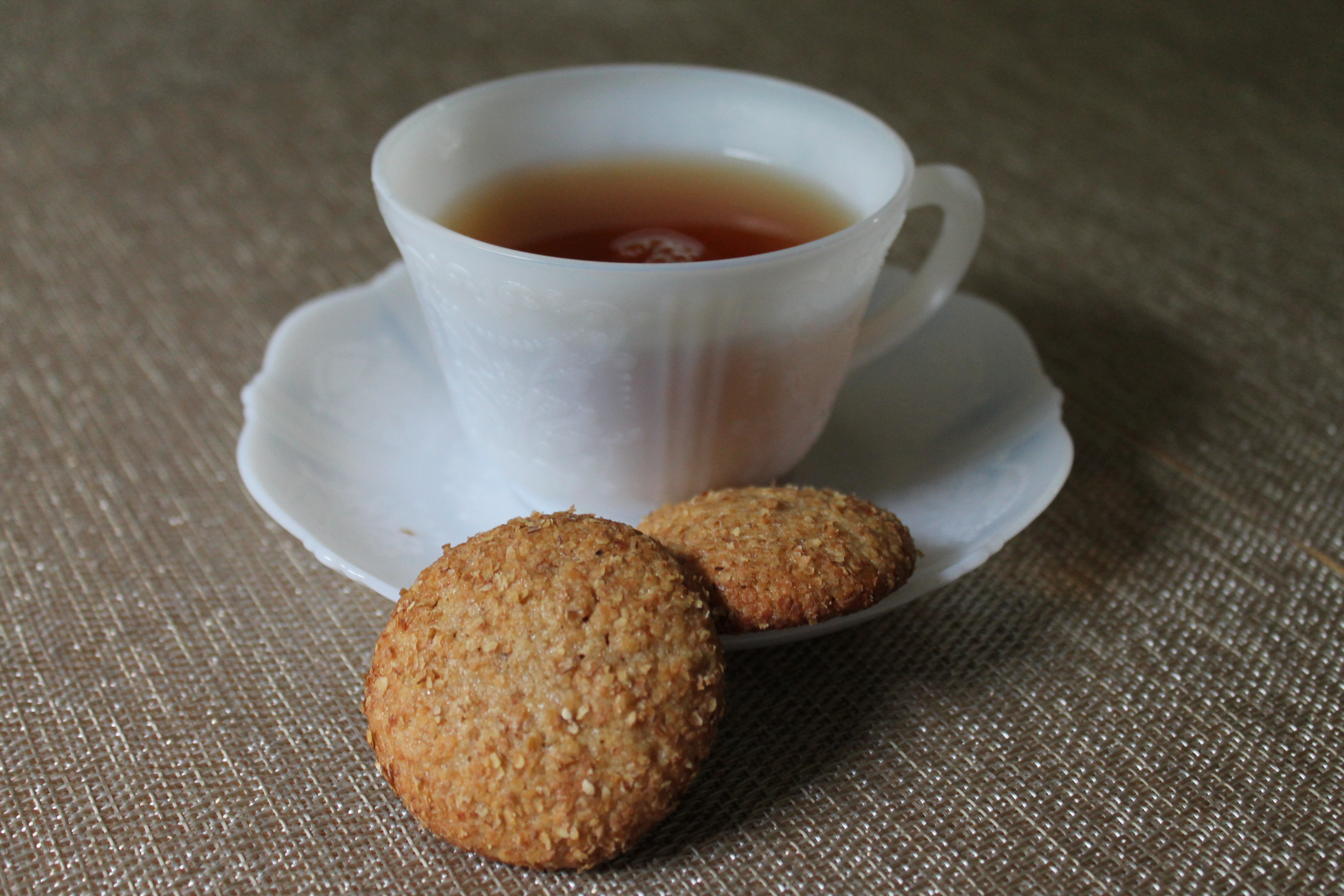 It seems like everyone I know is sick or trying to get over being sick. Myself included.
I have been dripping like a faucet. My head is throbbing like a cartoon thumb that got smashed by a hammer. Not a pretty picture.
You know what people keep telling me I need? Apparently, the thing that will help me get better faster (aside from sleep and vitamin C) is tea with honey.
News flash. I hate tea. I think it tastes like weak water. And I've already admitted I don't like honey very much (even though I sure have been baking with honey a lot lately…).
But I tried it out anyway. And in a brief shining moment of healthiness, I made myself some cookies. Because we all deserve cookies when we've been sick, right?
These tea cakes really do complement tea well. They are full of honey and lemon zest and healthy whole grains! They make tea bearable!
The next time you recommend that some poor, sniveling sickie drink tea with honey to soothe their sore throat, I highly recommend you serve a plate of these cookies to make that suggestion go down smoother.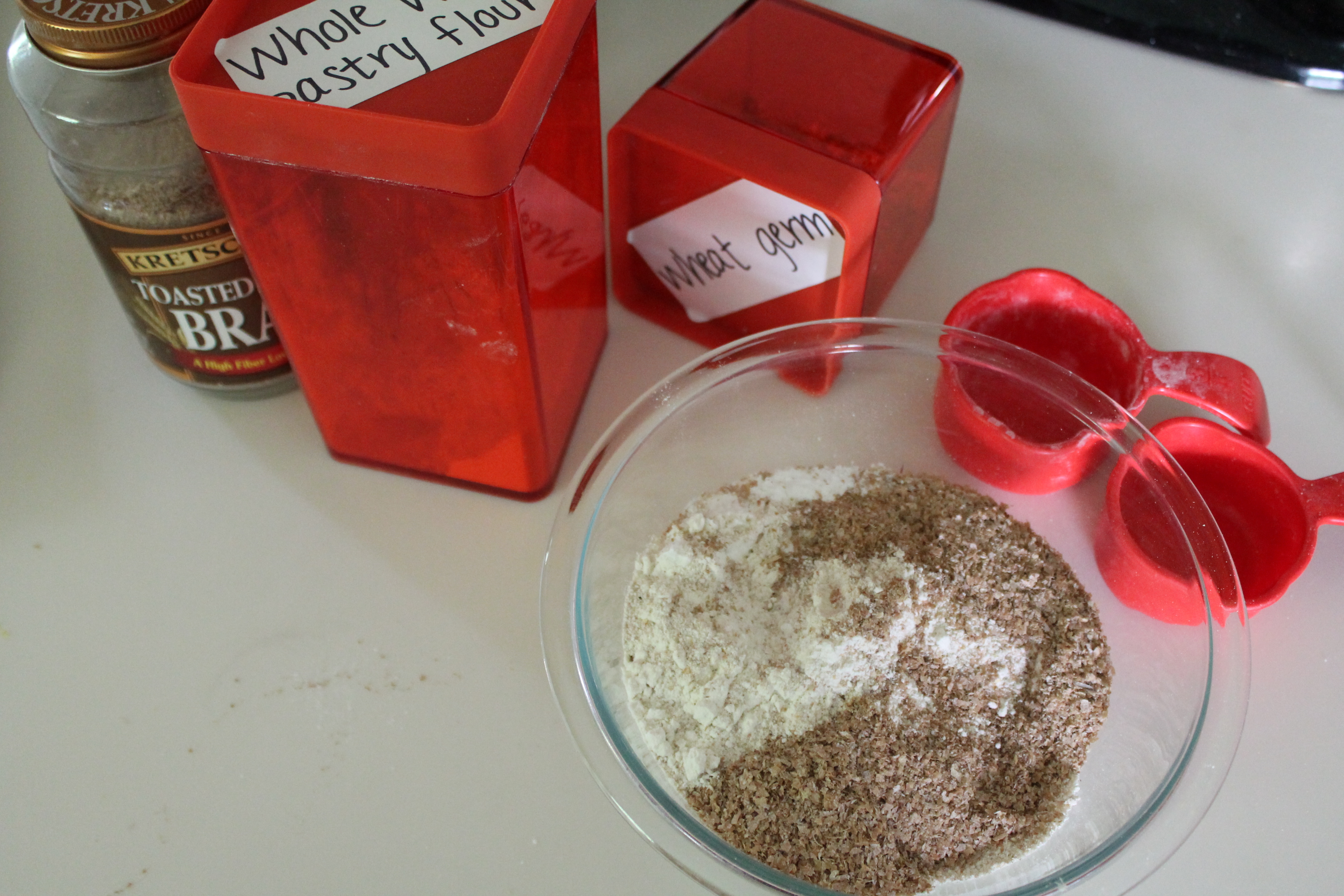 Whisk together whole wheat pastry flour, all-purpose flour, ½ cup wheat germ (okay, it turned out that my wheat germ was a bit low, so I actually used wheat bran here and saved my germ for rolling the cookies. You can go either way, but if you have to buy any of these ingredients special, I recommend just sticking with wheat germ and saving yourself a few bucks), baking powder, and salt.
Now we do Dorie's favorite trick: we combine the sugar and a sizable amount of lemon zest in a bowl and we rub them together with our fingers. This really infuses the sugar with a lemon flavor that permeates the cookies.
Beat the butter into the lemony sugar until smooth and creamy. Add the honey and beat again.
You know I really like raw honey. It has a lot more of the original nutrients in it than pasteurized honey, plus it has a lot more flavor. Also, I read somewhere once that if you buy local honey, it has some capacity to inoculate you against seasonal allergies. However, in this case, it really doesn't matter one lick whether you use raw honey, because you are about to bake it. So use whatever honey you have on hand, this is for flavor purposes only!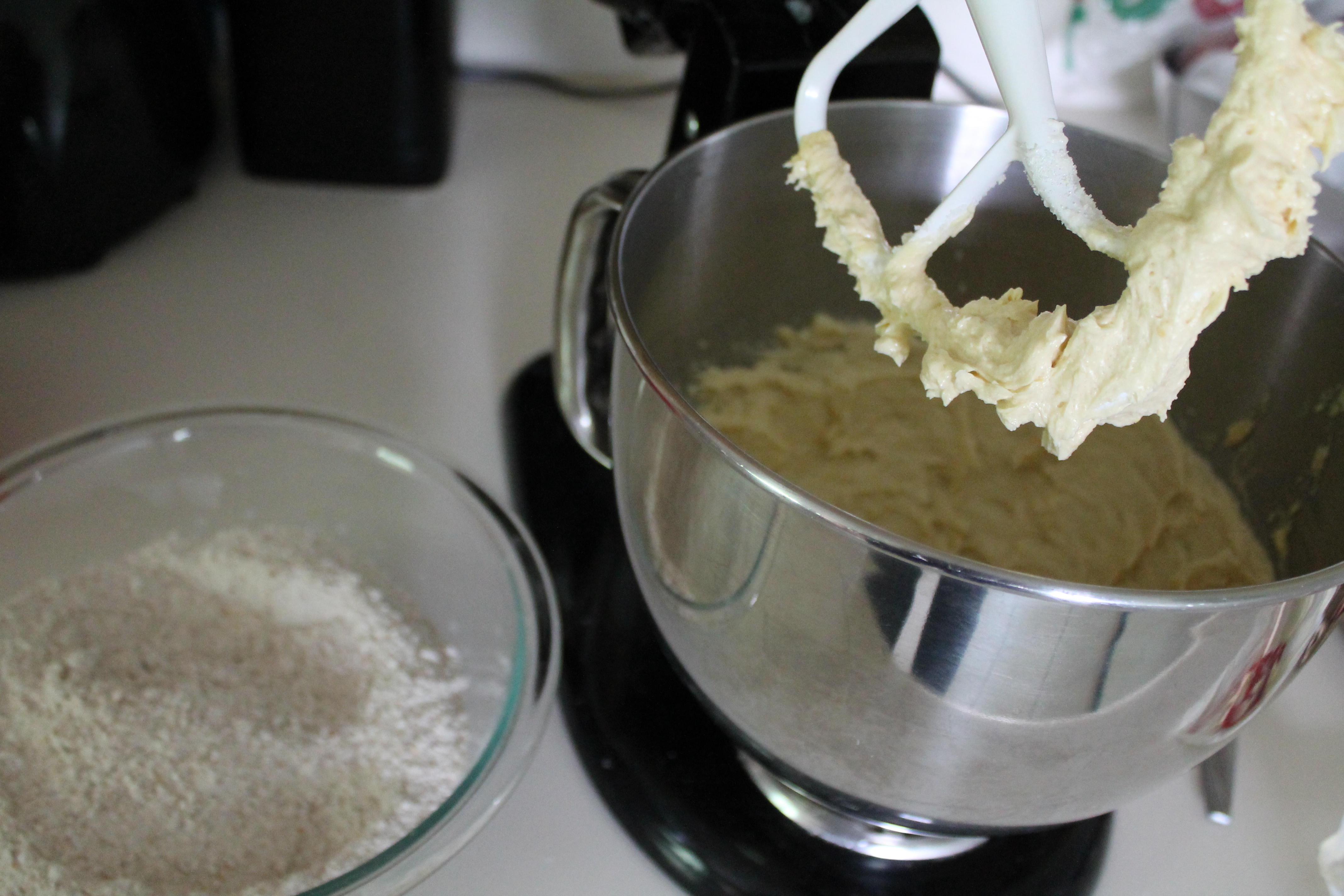 Add the egg to the creamy honey butter and beat another 2 minutes or so, until the texture is fluffy and light.
Now lower the speed of your mixer and add the dry ingredients, half at a time, stirring until just combined. Scrape the sides of the bowl to make sure everything is completely mixed. Your dough will be incredibly soft at this point.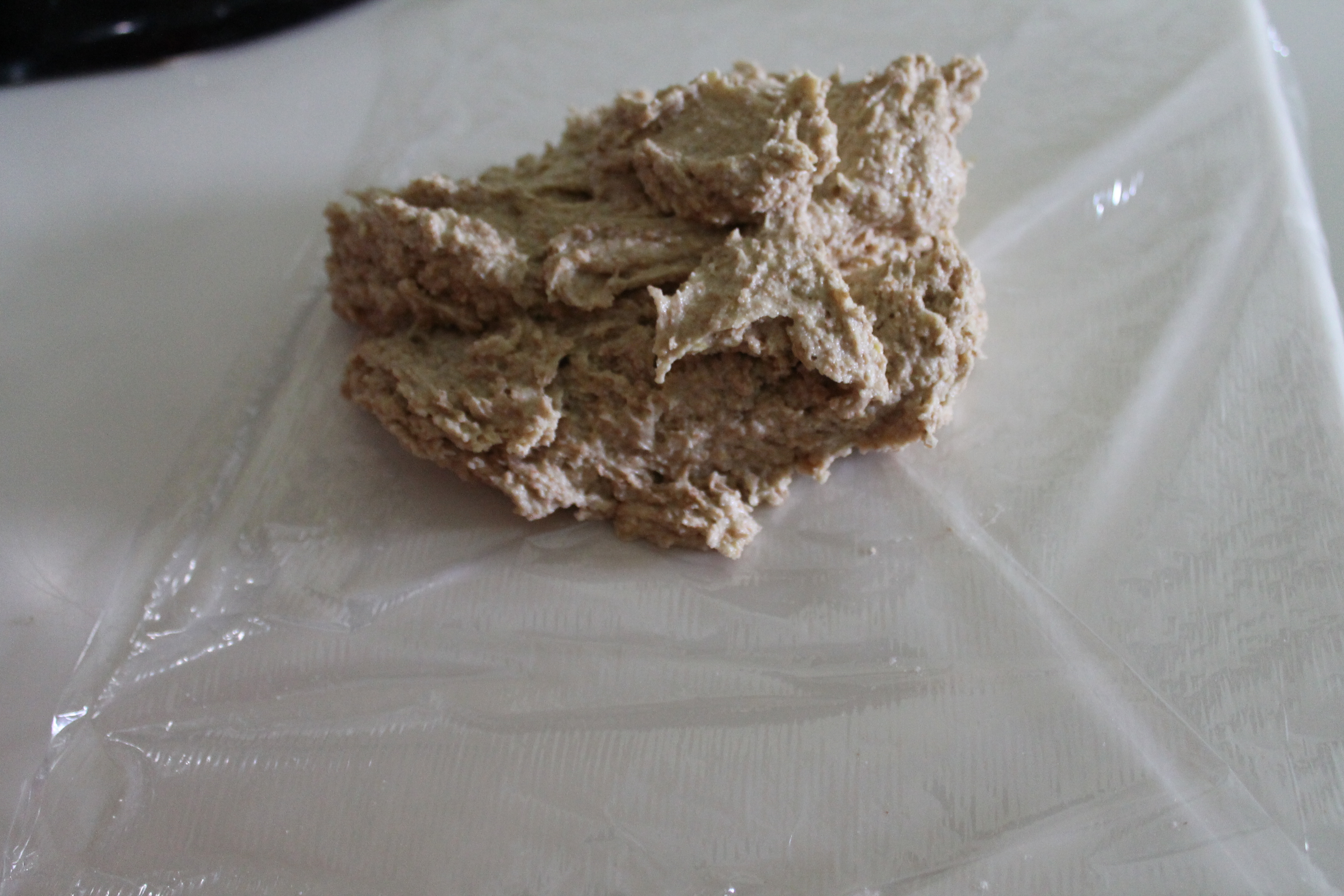 Plop the dough out onto a sheet of plastic wrap and wrap it up in a ball. Chill the dough for at least 2 hours.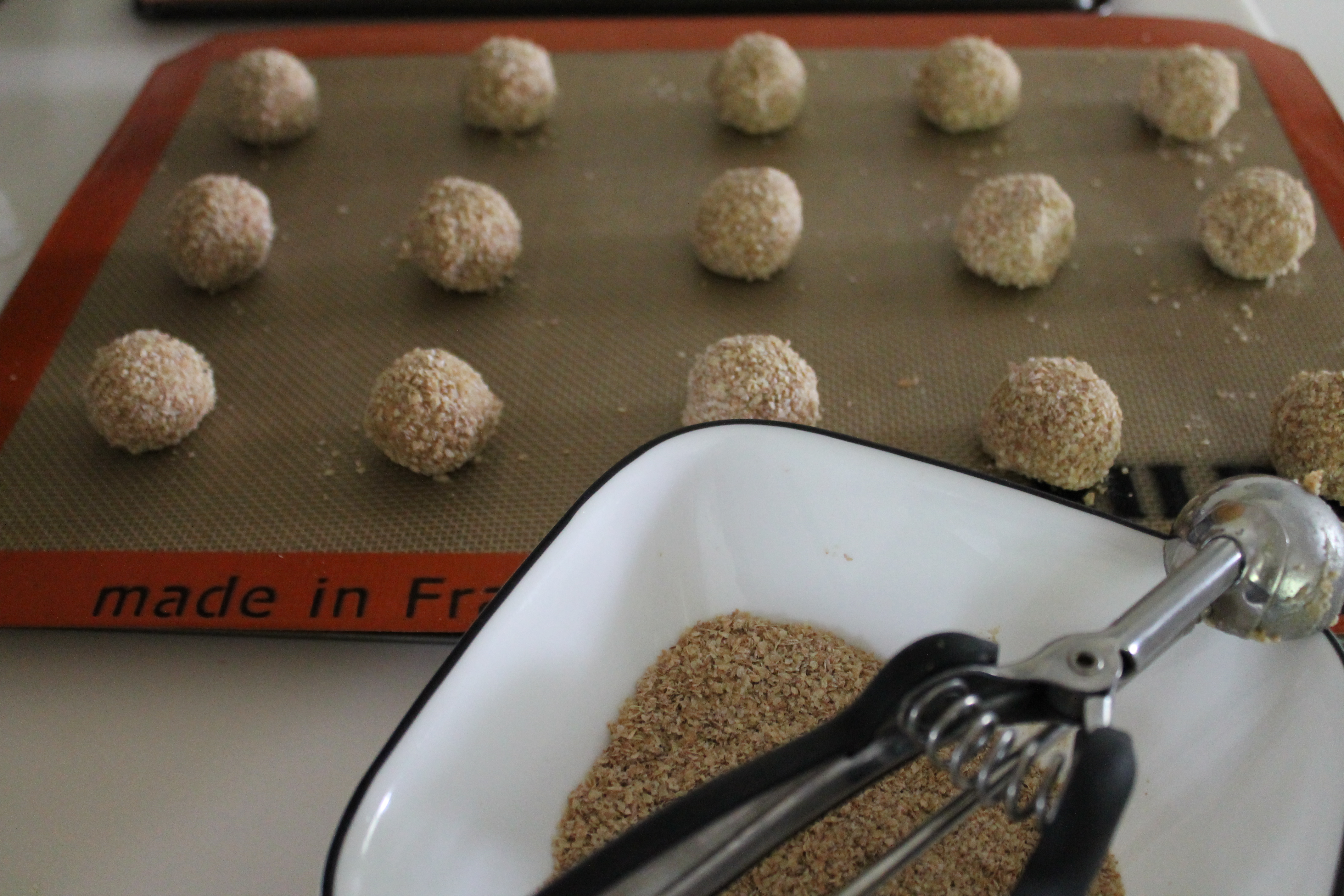 When the dough has firmed up, remove it from the fridge. Scoop out small dollops of dough (I used a half-tablespoon cookie scoop) and roll each into a ball.
Drop the balls into the remaining ½ cup wheat germ (or, in my case, all of the wheat germ I had…) and roll them to coat.
Bake for 10 minutes at 350°. The centers will be puffed but still slightly soft, and the edges will be just barely brown.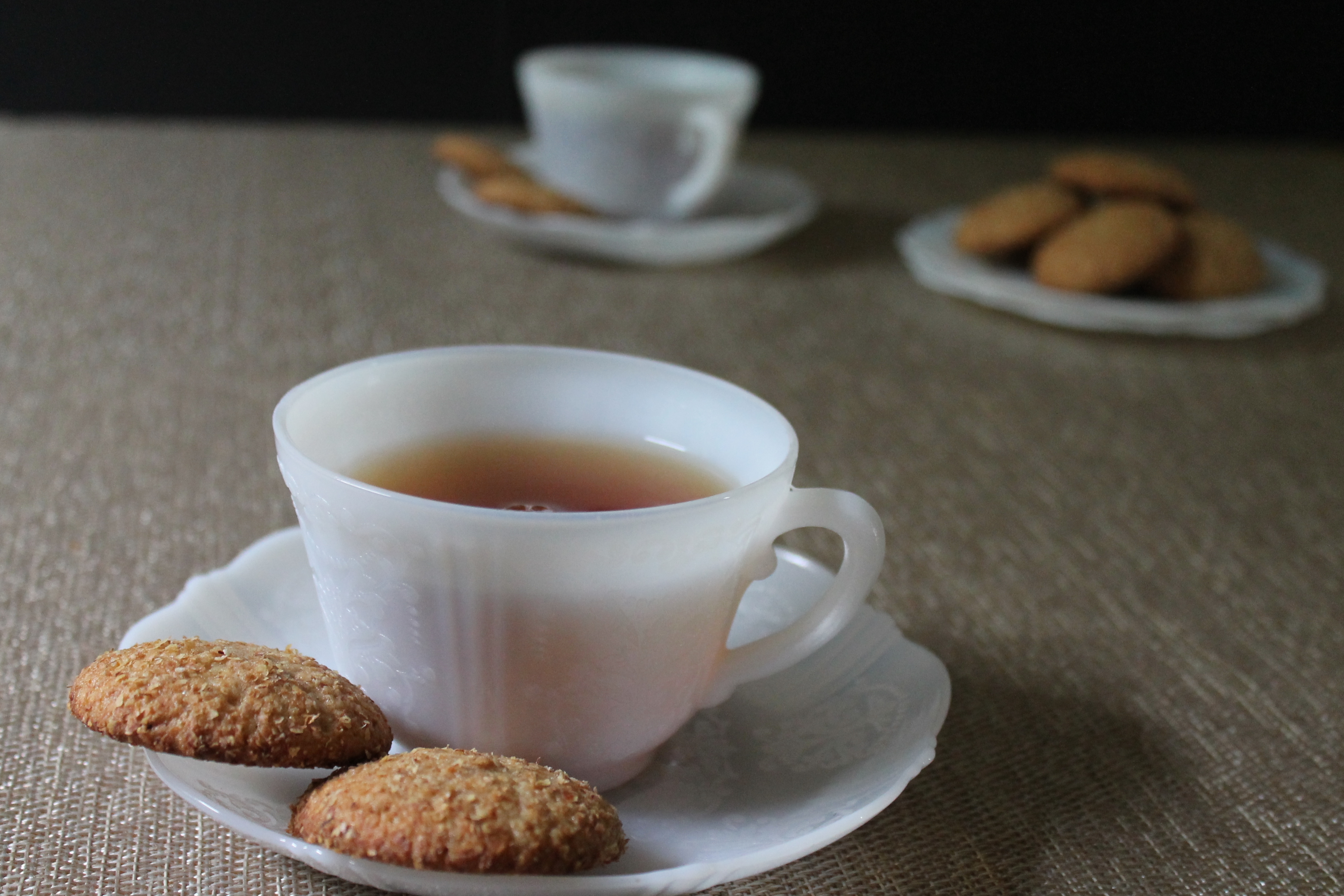 Serve with hot tea. (Your tea will be the better for it!)
Honey Whole Wheat Tea Cakes
adapted from Baking: From My Home to Yours
makes about 3 dozen
Ingredients:
1 cup whole wheat pastry flour
¾ all-purpose flour
1 cup wheat germ, divided (or ½ cup wheat bran + ½ cup wheat germ)
1 tsp. baking powder
¼ tsp. salt
½ cup sugar
2 tsp. lemon zest
½ cup unsalted butter, room temperature
½ cup honey
1 egg
Directions:
Whisk together flour, ½ cup wheat germ (or bran), baking powder, and salt. Set aside.
In a mixer bowl, rub the sugar and lemon zest together with clean fingers. Add the soft butter and cream on medium speed for 2 minutes, until smooth and pale. Add the honey and beat another 2 minutes. Add the egg and beat 2 minutes more, until light and fluffy.
With the mixer on low, add the flour mixture, half at a time, stirring just until the flour disappears. Scrape the sides of the bowl well.
Turn the dough out onto a sheet of plastic wrap and wrap well. Chill at least 2 hours.
Heat oven to 350°. Line 2 baking sheets with parchment or Silpats.
Scoop the chilled dough into 1″ balls. Roll the balls in clean palms, then roll in remaining wheat germ.
Set the coated balls on the lined cookie sheets about 2″ apart.
Bake 10–12 minutes, until soft but set. Cool on a wire rack.
Enjoy!
One year ago: Pecan Sandies
Two years ago: Hazelnut Mocha Brownies