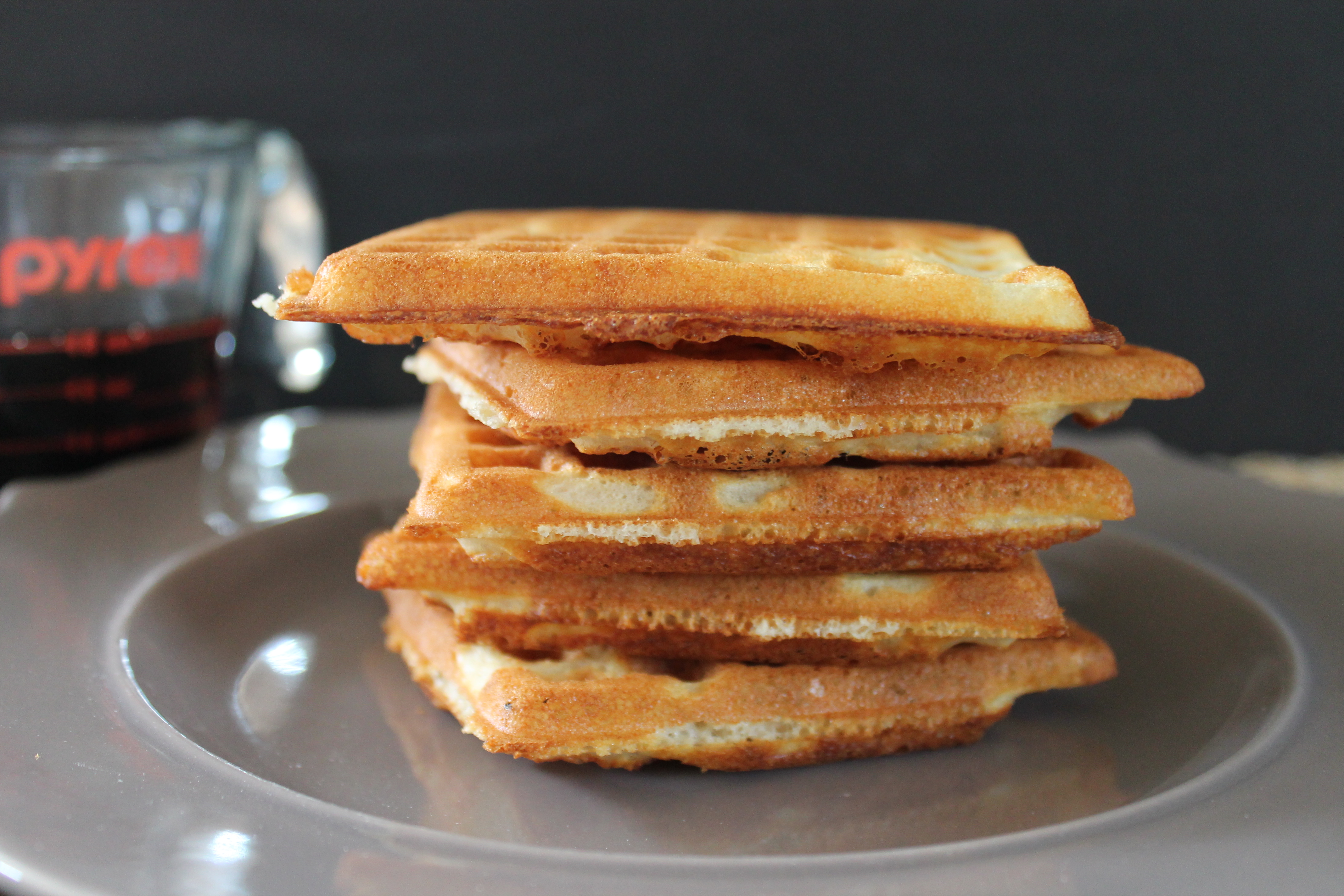 So it's Spring, which is a beautiful thing.
Except that my children have been rising with the sun. The very early sun.
Before we go any further, I must come out as strongly against The Morning. Specifically, all of the hours before 8:00 am. I cannot get behind anything that causes me to get up during the 6:00 hour. Especially when that thing is hollering my name repeatedly.
I know all you more seasoned mothers are laughing at me. And the rest of you non-morning people might be sympathetic, or you might be laughing also, maybe a little maliciously, because I was lucky enough to be sleeping in until Spring struck this year, and now you want to welcome me greedily into this evil morning club and say it serves me right and this is only fair.
But whatever. We need a morning solution. We need something (besides children) to wake up for. And that thing is yeasted waffles.
We need these beautiful waffles because they are just waiting to be cooked when we stumble into the kitchen and blearily splash coffee into the enormous waiting mug. We need things that cook themselves with little oversight while we adjust to the daylight.