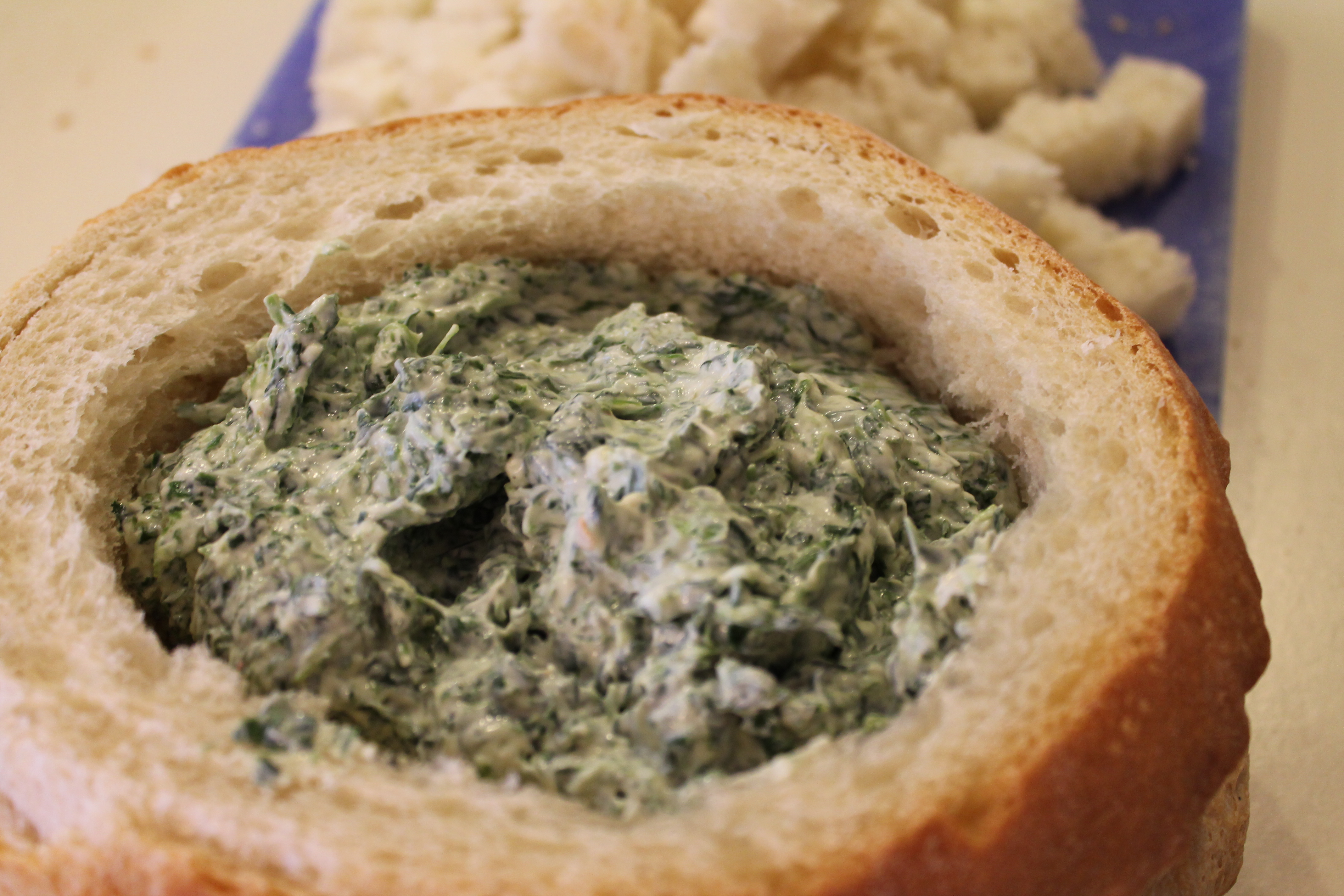 When I go to a Superbowl party, I like to camp out by the food table. I mean, I've said it before and I will say it again…I hate football. The only interesting thing on the TV all night will be the commercials. And with the exception of some creative and hilarious Snickers commercials a few years ago, they have also been going seriously downhill.
So it's really important that the food table be stocked with some amazing appetizers. Like this spinach dip!
It's so delicious, and a lot less gluttonous than you might imagine. (Not that it's good for you…let's not get carried away here.)
The best part about this dip is that you can make it in 5 minutes. Which is about how long it will take until it is gone. Maybe we should make a double batch.