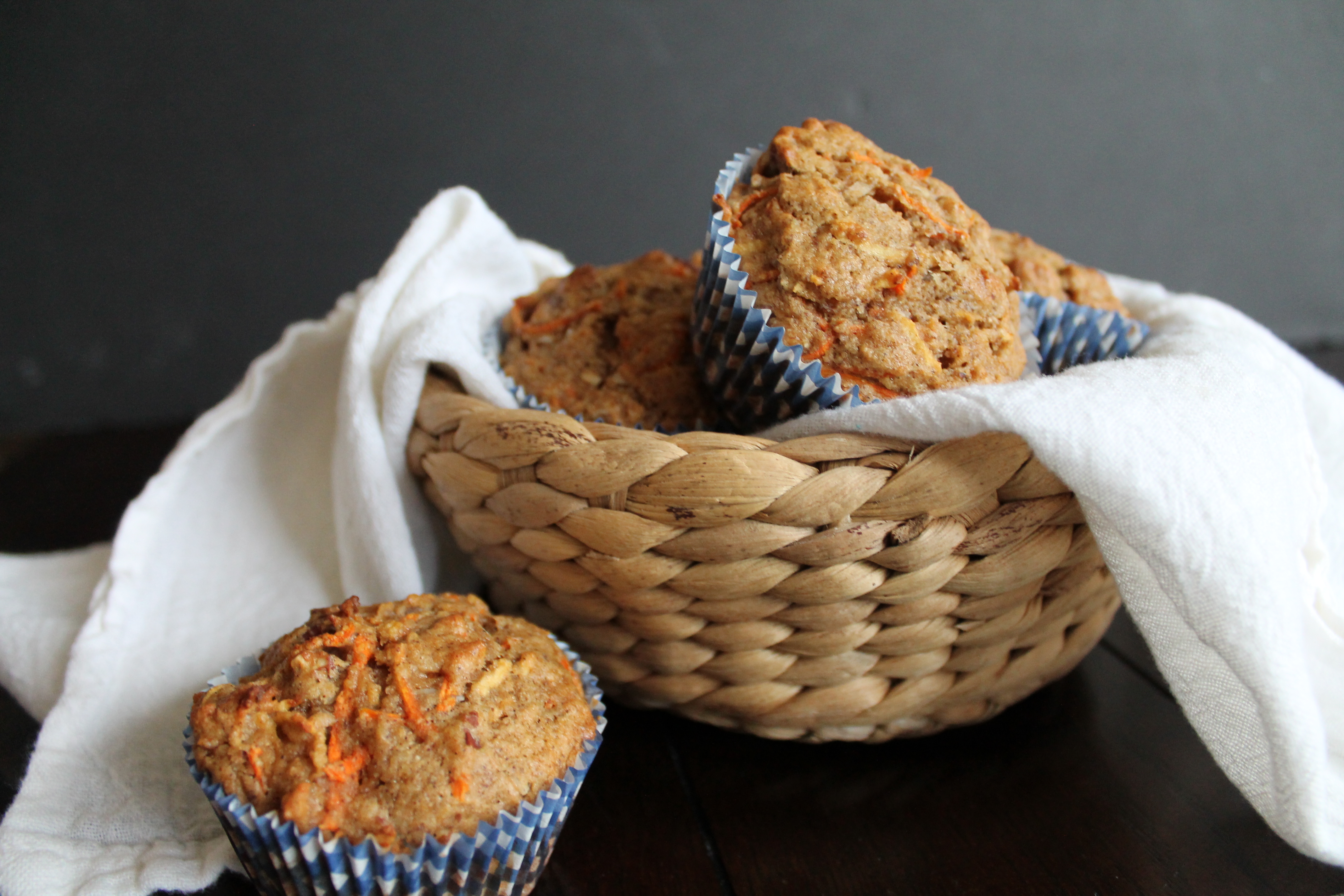 When I was a kid and someone brought out a carrot cake at a birthday party or celebration, I would seriously mope. No offense if carrot cake is your favorite…but who wants vegetable-flavored cake? Not even cream cheese frosting can redeem that.
Cake should be rich and sweet with a light but even crumb. There should be no carrots.
But I read recently that carrots are the only vegetable in season where I live during the month of October. So I made you some morning glory muffins—which, of course, is what we call carrot cake when we eat it for breakfast, which we should all agree is a much better time to eat "cake" made of carrots!
I love the idea of a healthy muffin, and these muffins really are pretty glorious: they have no refined sugar, they use whole grain flour, and they are full of shredded fresh carrots and apples, as well as coconut and pecans!
My son begs for these muffins, and I love to indulge him! Hiding a vegetable in plain sight while my son scarfs it down? Yes please.