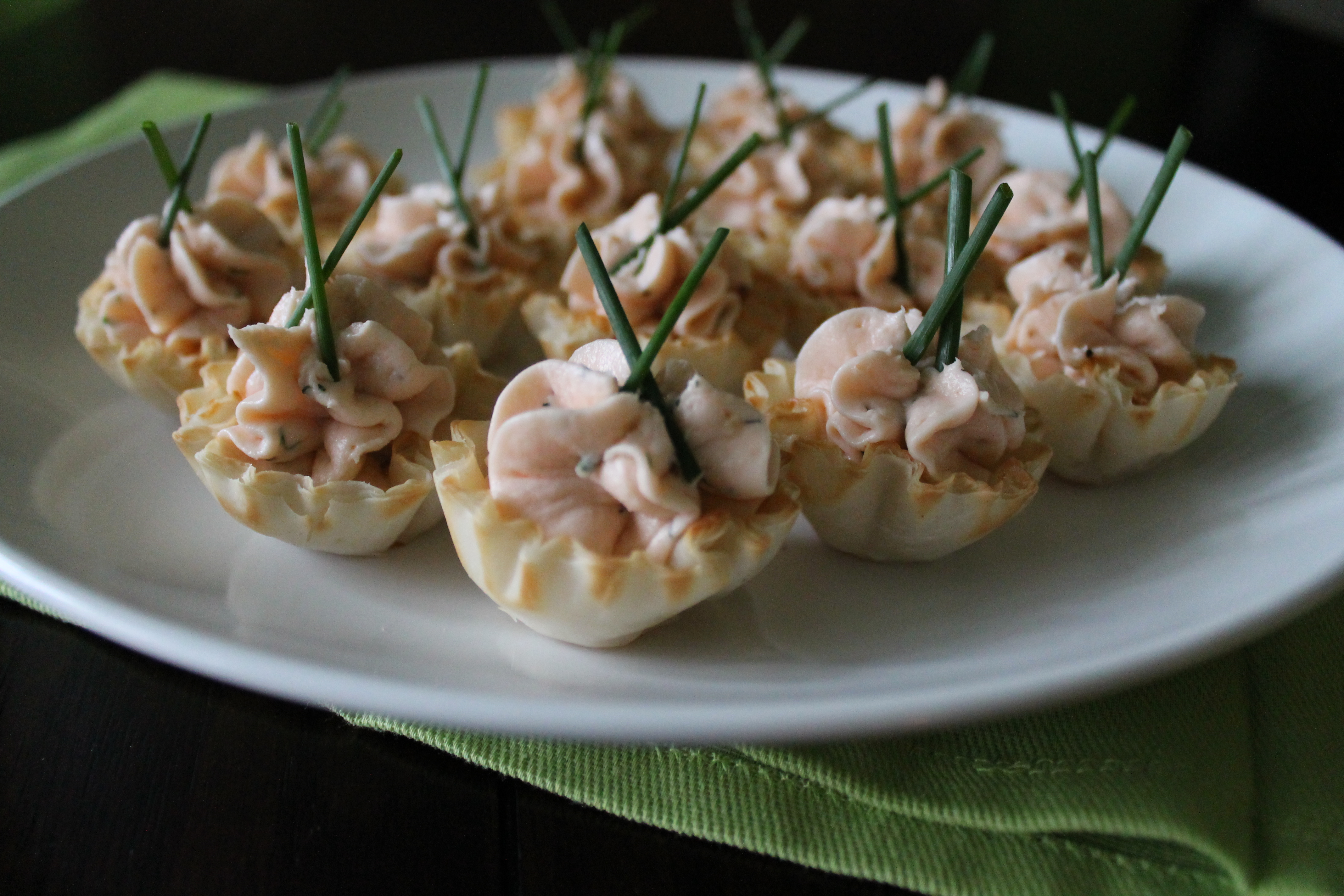 Did you ever see the movie Three Men and a Little Lady? It was always a favorite for me and my mom. We watched it over and over, giggling and cringing and rooting for true love.
Being the hopeless romantic that I am, I always swooned when Tom Selleck made his declaration of love at the end. As he passionately listed off all the reasons he loved Nancy Travis, the one that really struck a chord with me for some reason was, "I even love her liver mousse!" (It was notoriously inedible. She would have made herself right at home on that show, Worst Cooks in America…)
Maybe it's just because of that movie, but for some reason the word "mousse" applied to anything except chocolate strikes a little fear into my heart. It just sounds like a disaster waiting to happen.
Nevertheless, I got excited to make this very cute salmon appetizer for the ladies in my moms' group, and I am so glad I did! Despite the name, this salmon mousse really is delicious. And so easy to make! You can pipe it on crackers or phyllo cups or even serve it as a dip with crackers. Bring it to ladies' night! Watch a sappy movie. You'll love it.
This appetizer seriously couldn't be easier.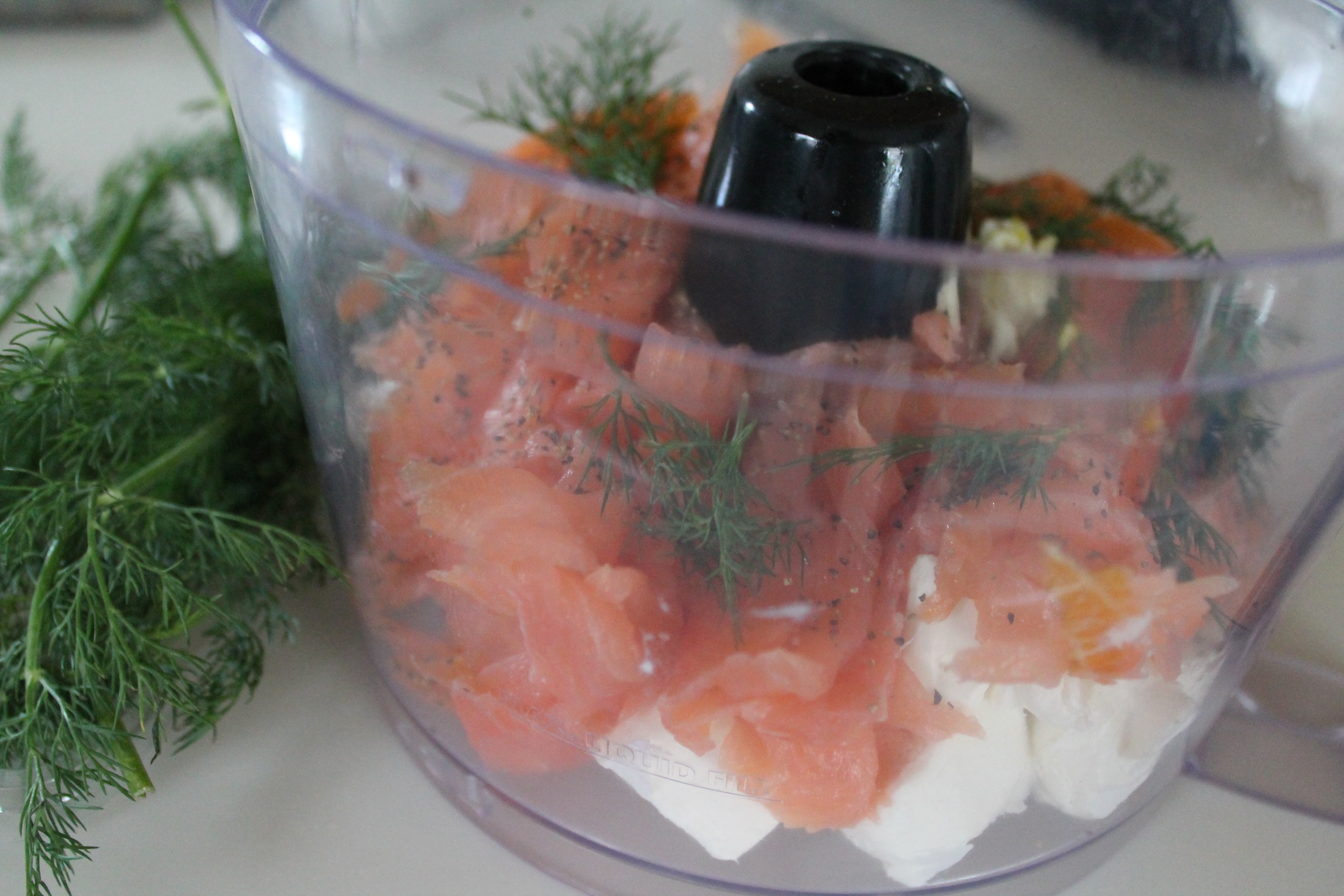 Combine salmon, cream cheese, dill, garlic, and black pepper in a food processor.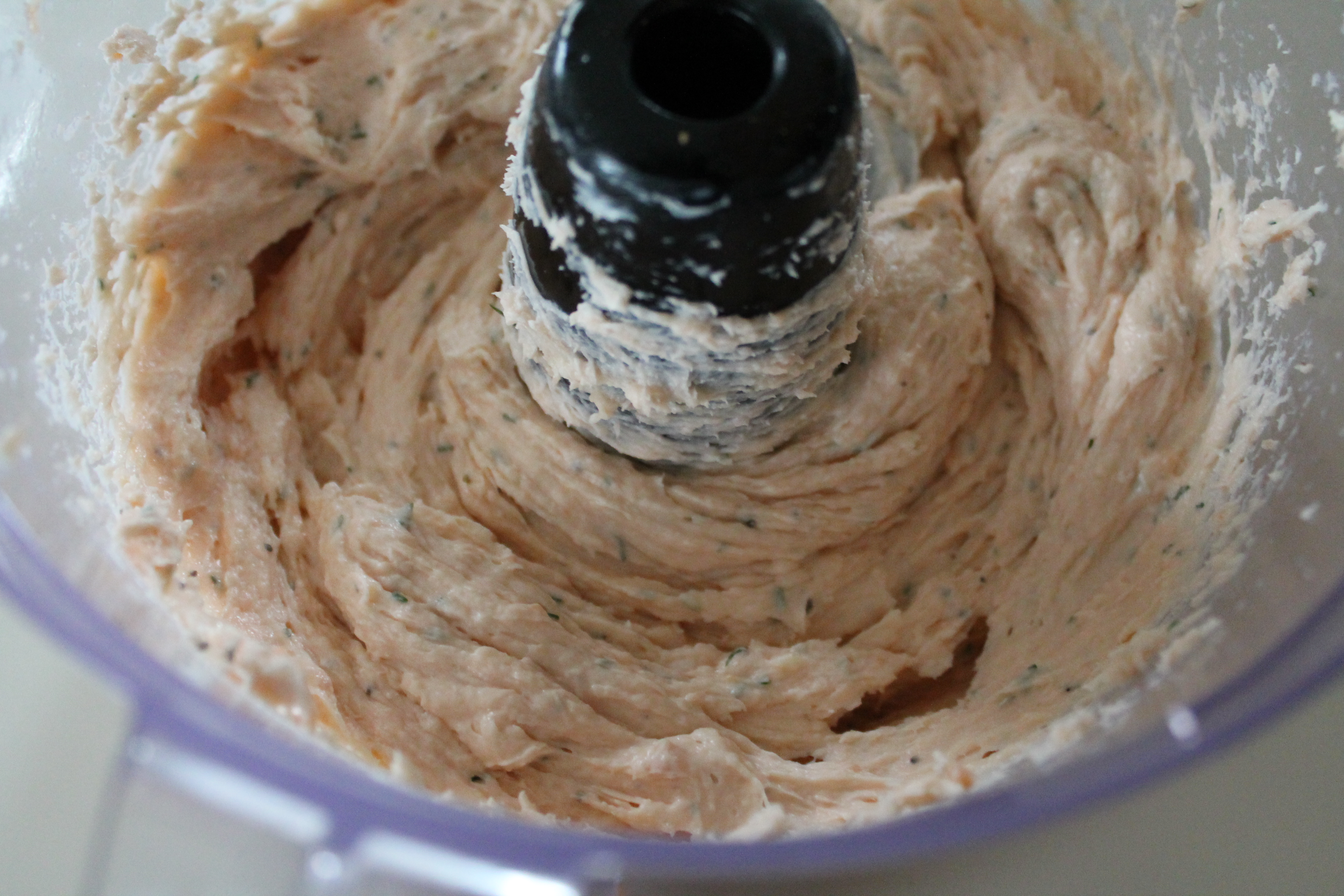 Process until thick and even.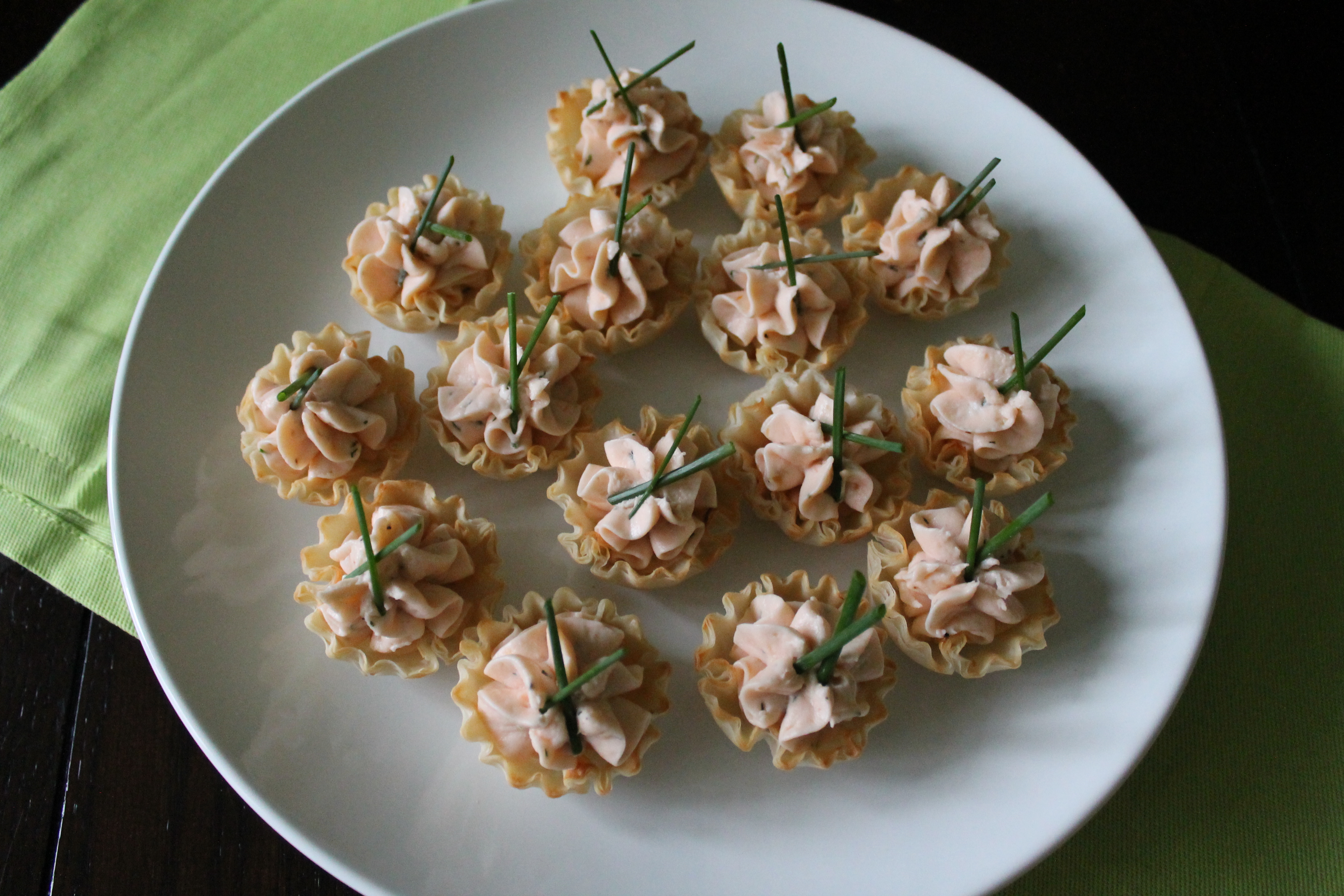 Serve topped with chopped fresh chives! Piping is a little challenging, as the mousse is quite dense, but it works! Though I really would recommend serving it family style if you aren't trying to impress anyone 😉
The one thing I would do differently next time is brown the phyllo cups before filling them. You know, the package says ready to eat, but the pastry is still very pale and not as crisp as I like it. Live and learn.
Salmon Mousse
lightly adapted from Annie's Eats
serves 8
Ingredients:
8 oz. smoked salmon
8 oz. cream cheese
1 tsp. fresh dill
1 clove garlic, minced
fresh grated black pepper
fresh chives, for garnish
crackers, for serving
Directions:
Combine the salmon, cream cheese, dill, garlic, and pepper in a food processor. Pulse until a smooth, blended mixture forms.
Scoop the salmon mousse into a serving bowl. Garnish with chopped chives. (Alternatively, pipe onto crackers using a large star tip.) Cover and chill 1 hour.
Serve with crackers for dipping.
Enjoy!
One year ago: Orange Olive Oil Cake
Two years ago: Lavender Walnut Scones
Three years ago: Spring Mix Salad