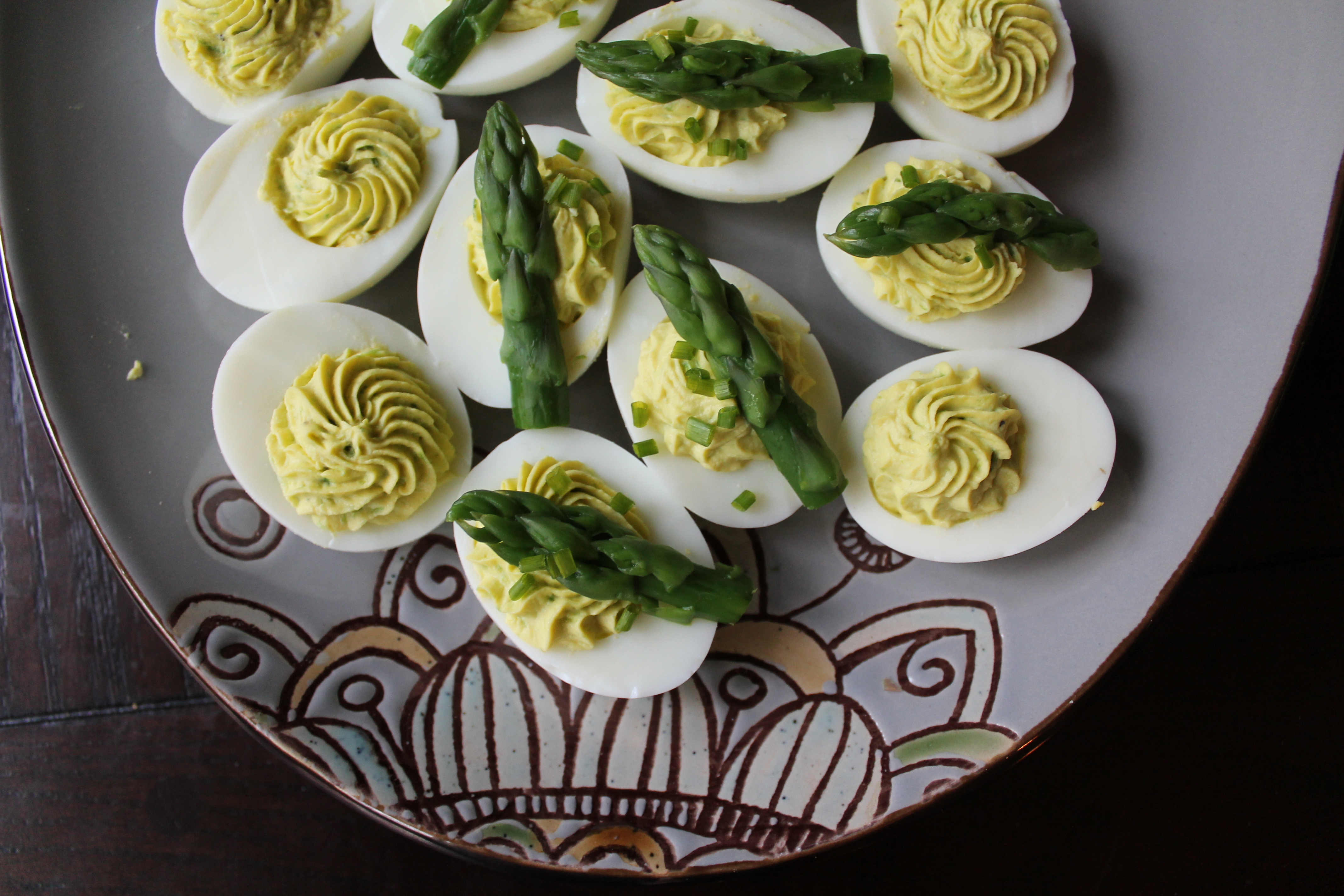 It is so Gloomy today. Gloomy with a capital G. The sky is bleak and gray, the air is frigid, and it's raining. Not even a nice, steady rain, but pouring (which I admit, I find somewhat pleasant) for 5 minutes—long enough to make humongous puddles on the sidewalk and drown my new flowers—then spitting and dripping for an hour…then starting over.
Plus, I am in the middle of Spring cleaning, and today is curtain washing day. So even the inside of my house looks a little depressed.
On days like today, I really need to remind myself that Spring is a good thing. That I like Spring.
On days like today, I just need asparagus.