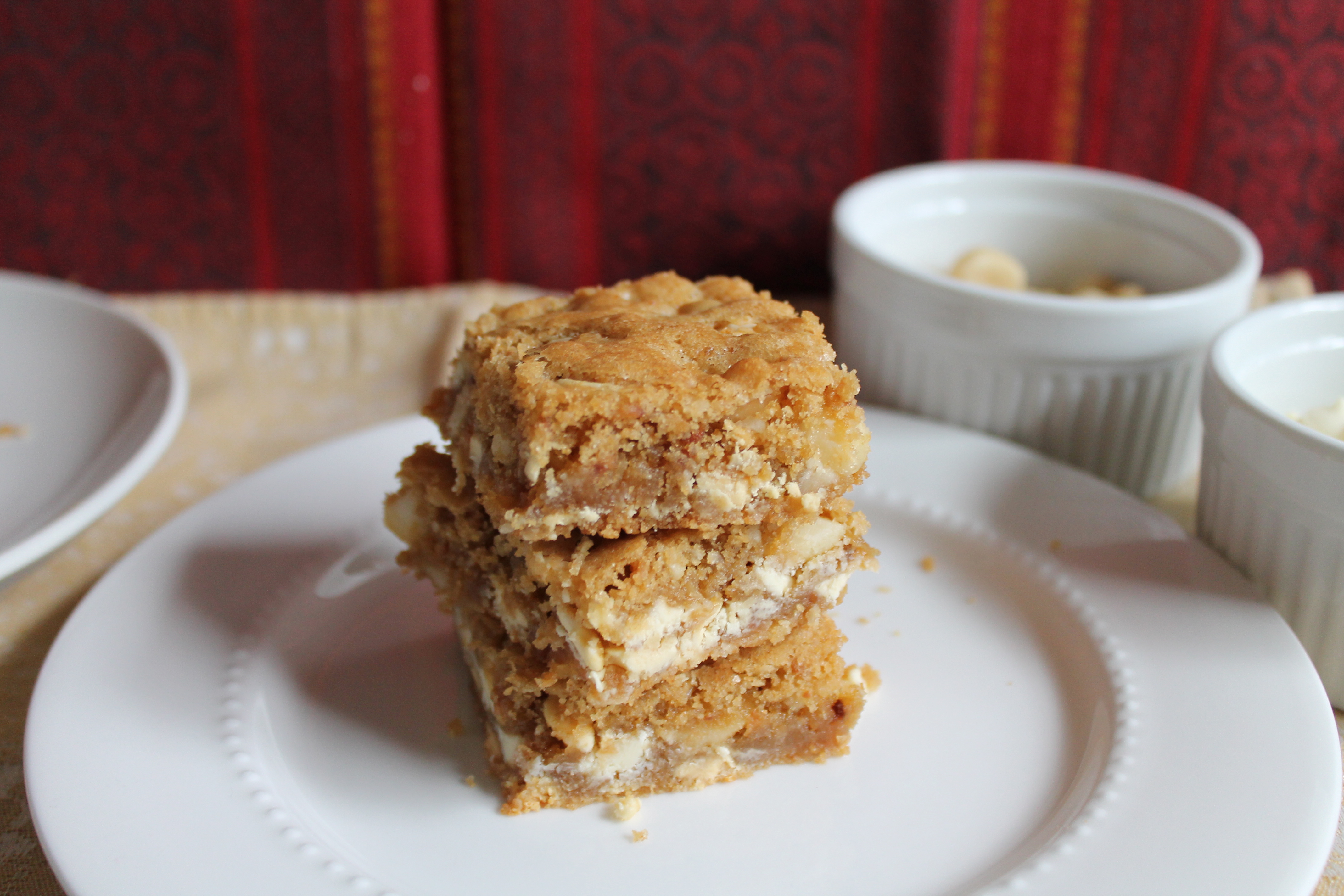 When I was little, white for Easter was always a big deal. (At least where shoes were concerned.)
And even though I no longer go out and buy new, flowery dresses and patent leather Mary Janes for church on Easter morning, the color white is still a symbol of the season for me.
Blondies (the paler friend of brownies) may not seem like they have anything to do with being washed clean…but these babies are full of white foods: white chocolate, macadamia nuts, even coconut! So they made me think of Easter.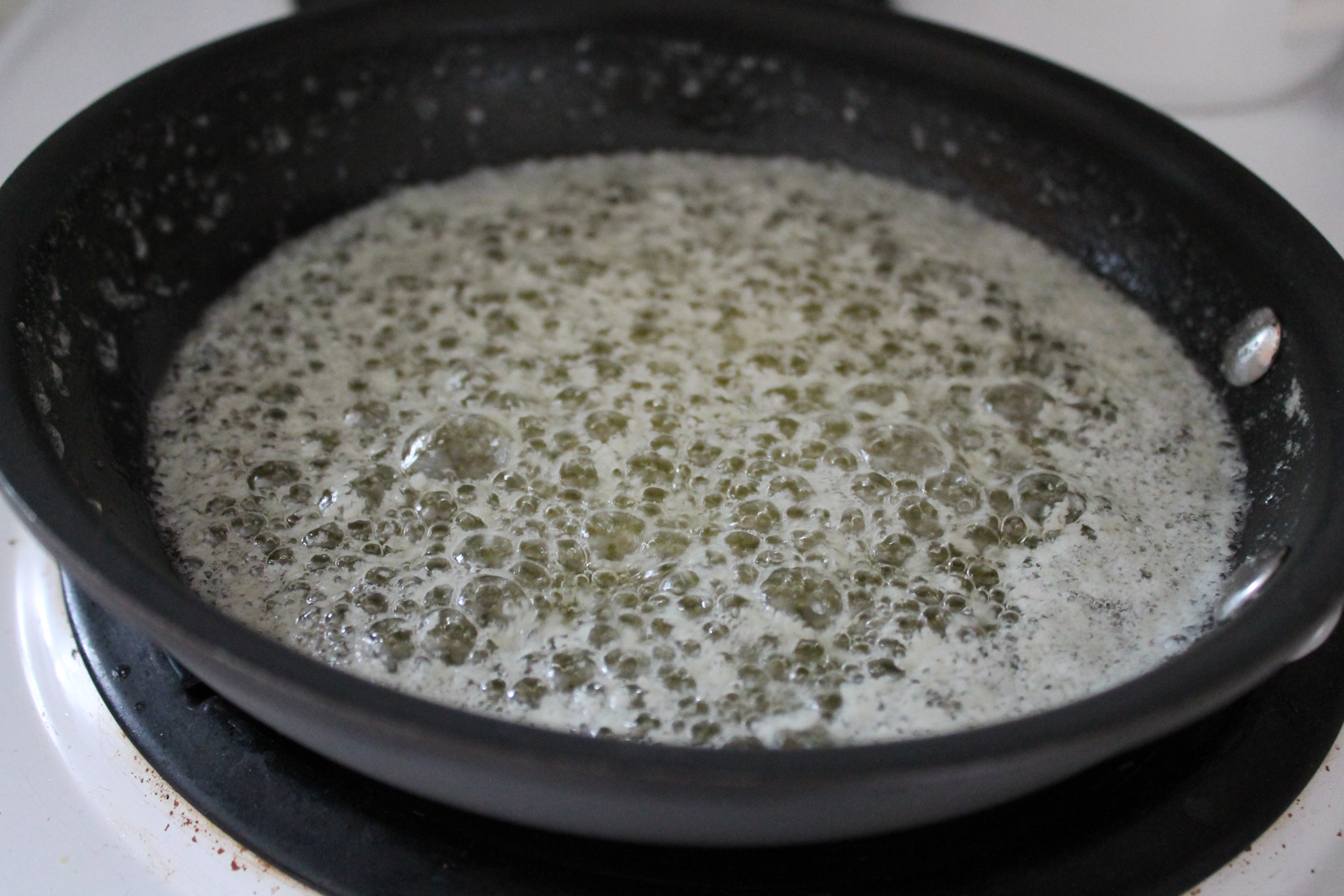 The original recipe used melted butter, but I went ahead and browned it. Because why not? Brown butter is awesome. (You could skip the browning if you want, but you still have to let the melted butter cool back down to room temperature.)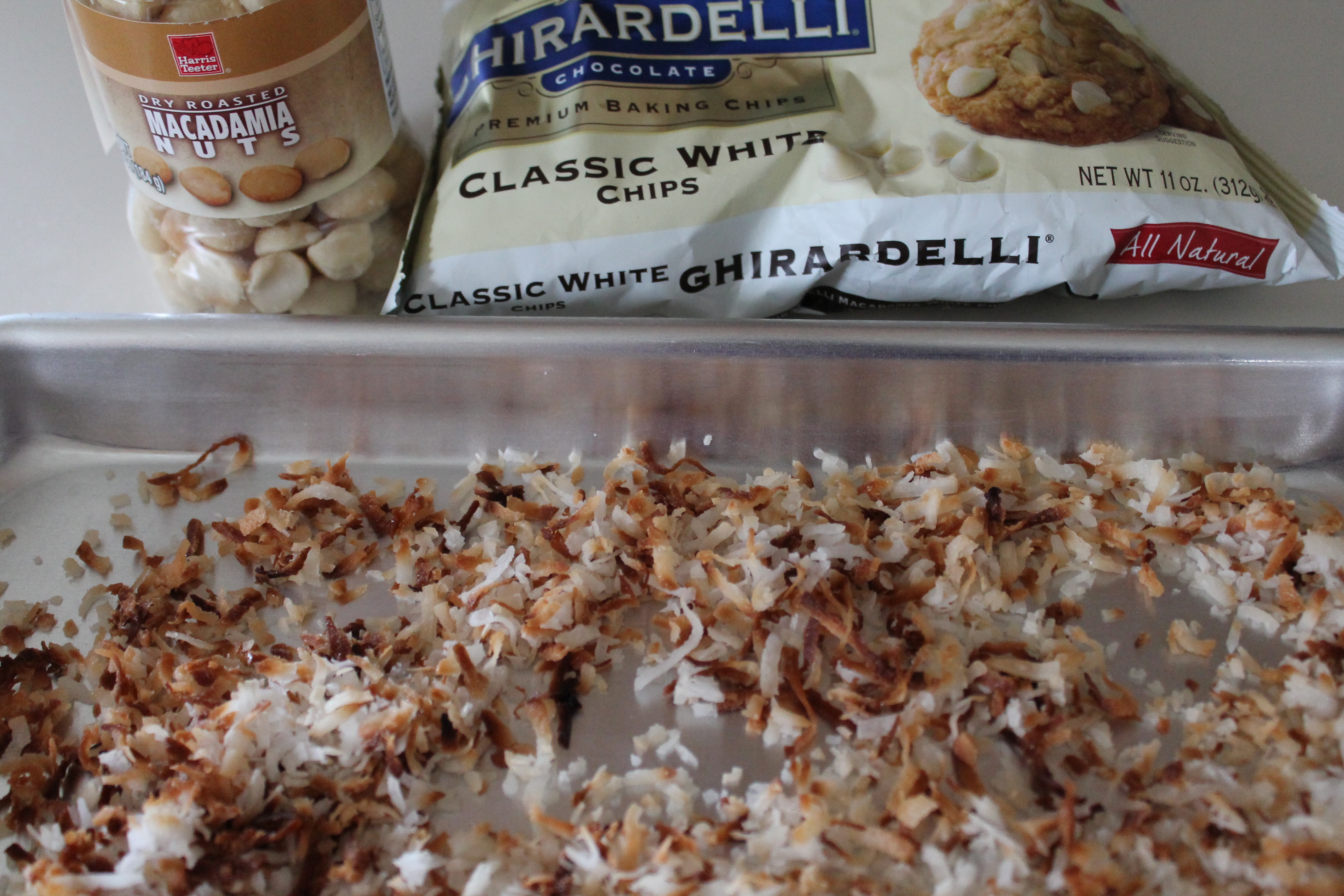 While the butter is cooling, toast the coconut and the macadamia nuts in the oven. I used the broiler and checked and shook the baking sheets every minute. Coconut browns very quickly! Chop up the macadamia nuts. I went for larger chunks, but next time I would prefer them to be smaller. (I also don't love a whole bite of macadamia, though, so if you do, maybe you would like larger pieces of nut.)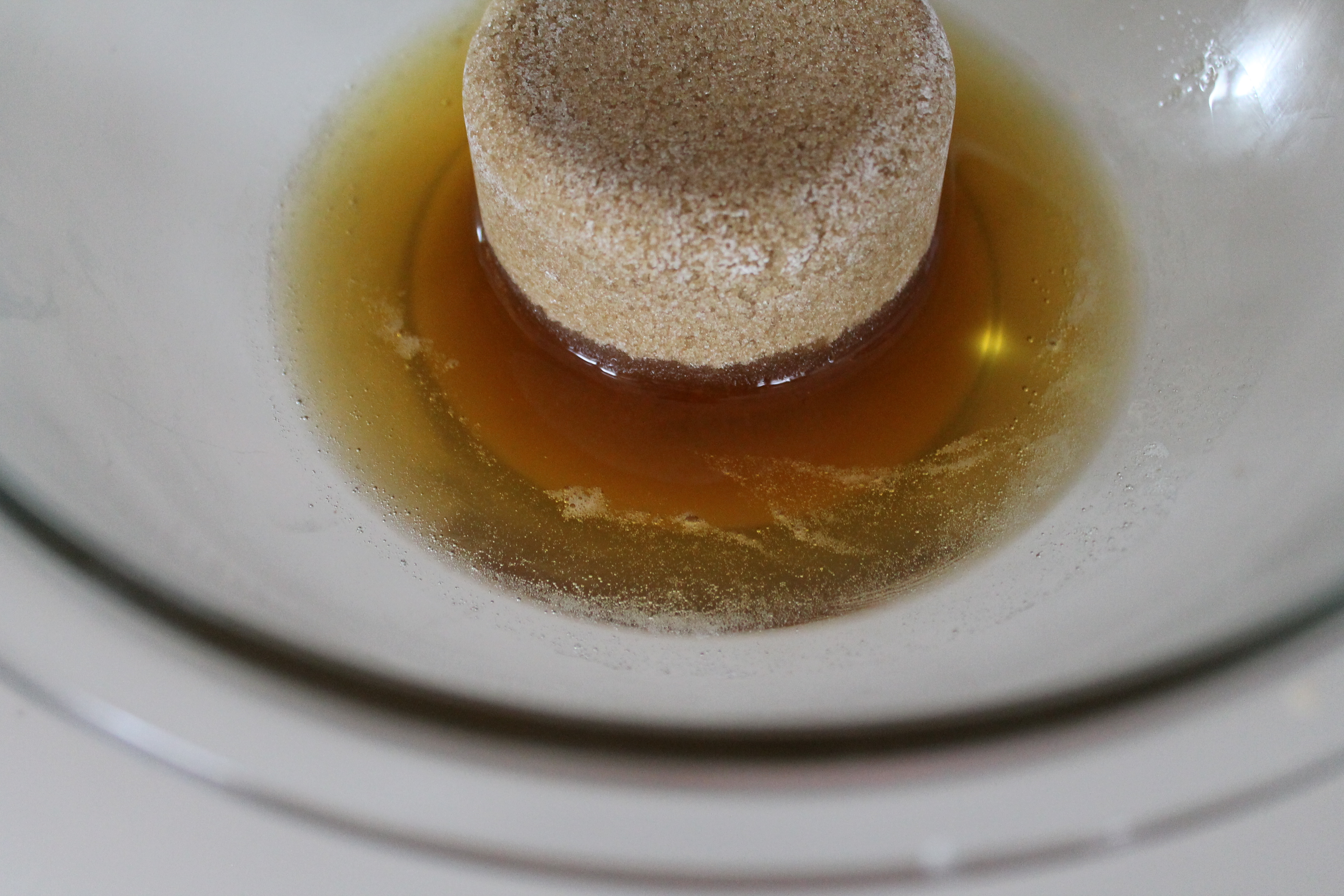 When the butter is cool, whisk in the sugar. Add the eggs and vanilla.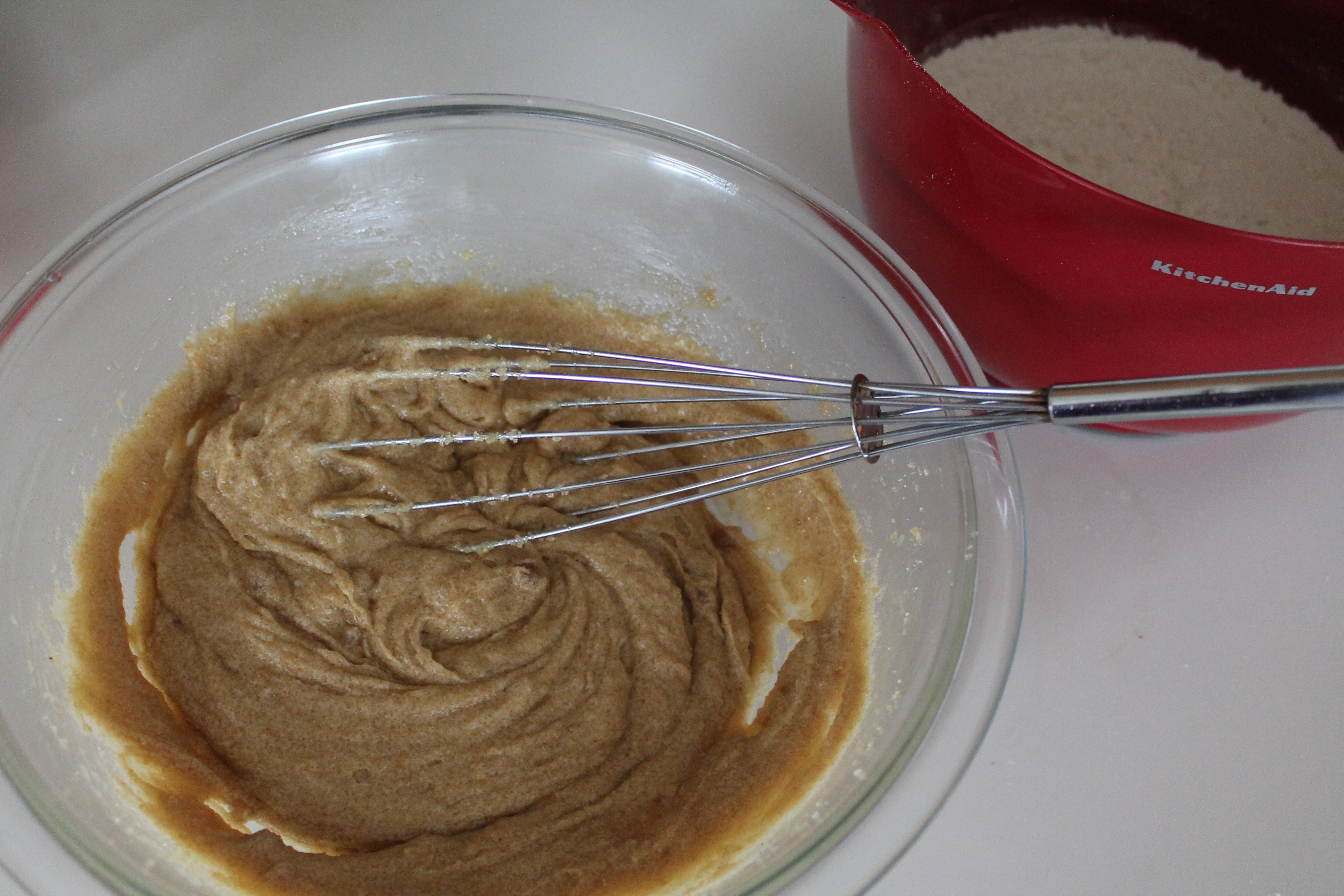 Stir in the flour, just until it is mixed in.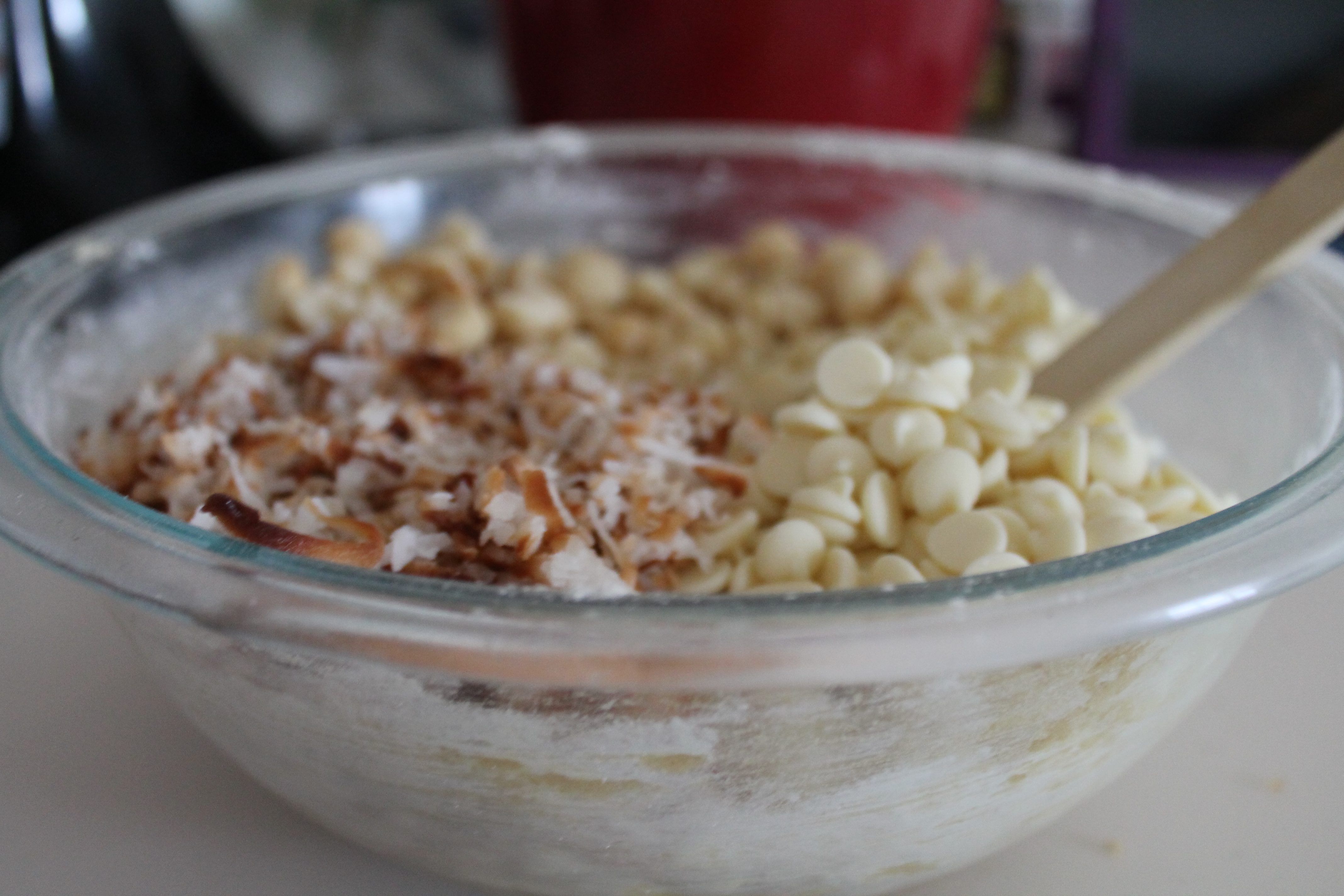 Now stir in all those beautiful white fillings! Coconut, chopped macadamias, and white chocolate chips. I like Ghirardelli white chips, but you can use whatever brand you like!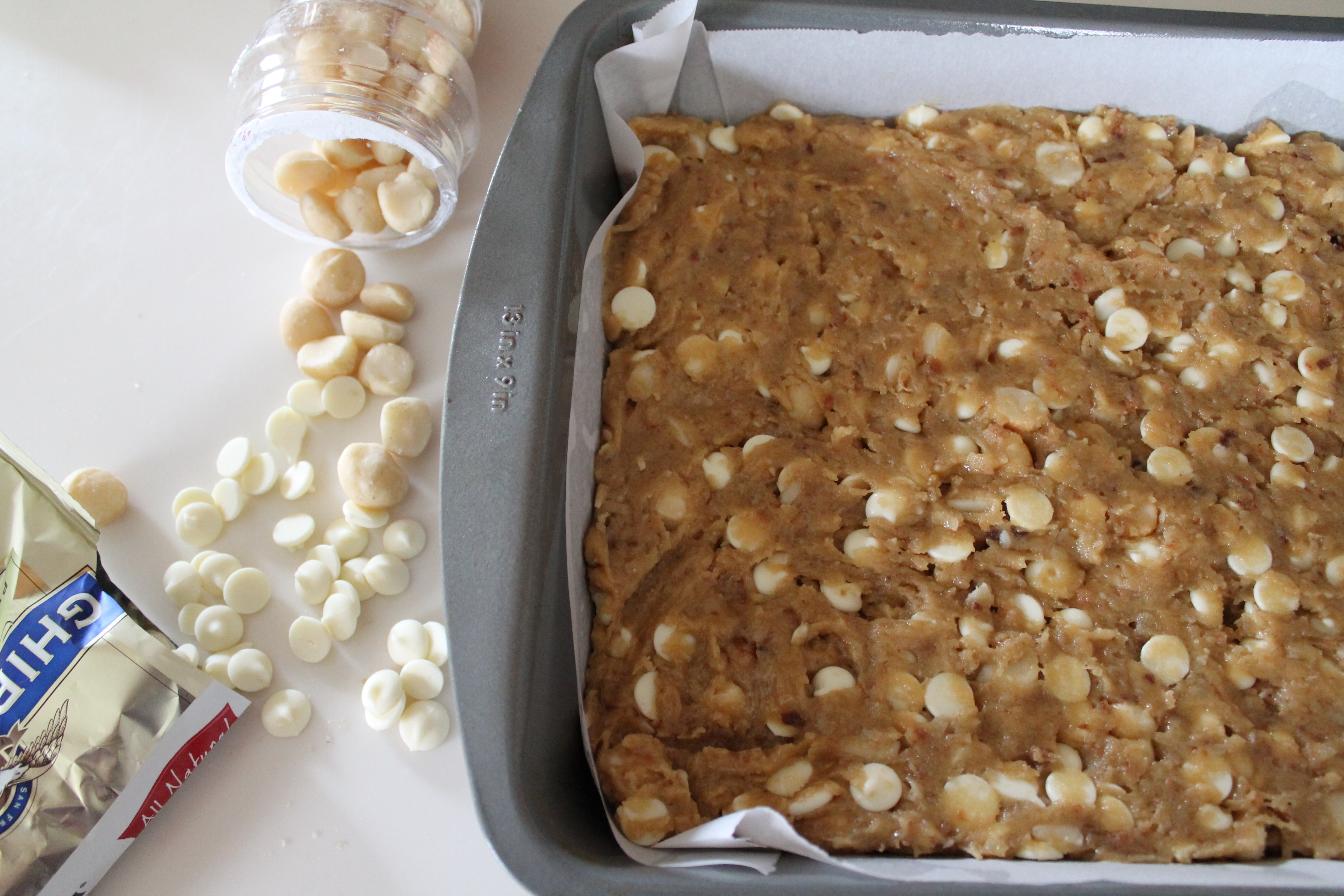 Spread the blondie mixture in a lined baking dish and bake for 22 minutes at 350°. You definitely do not want to overbake these!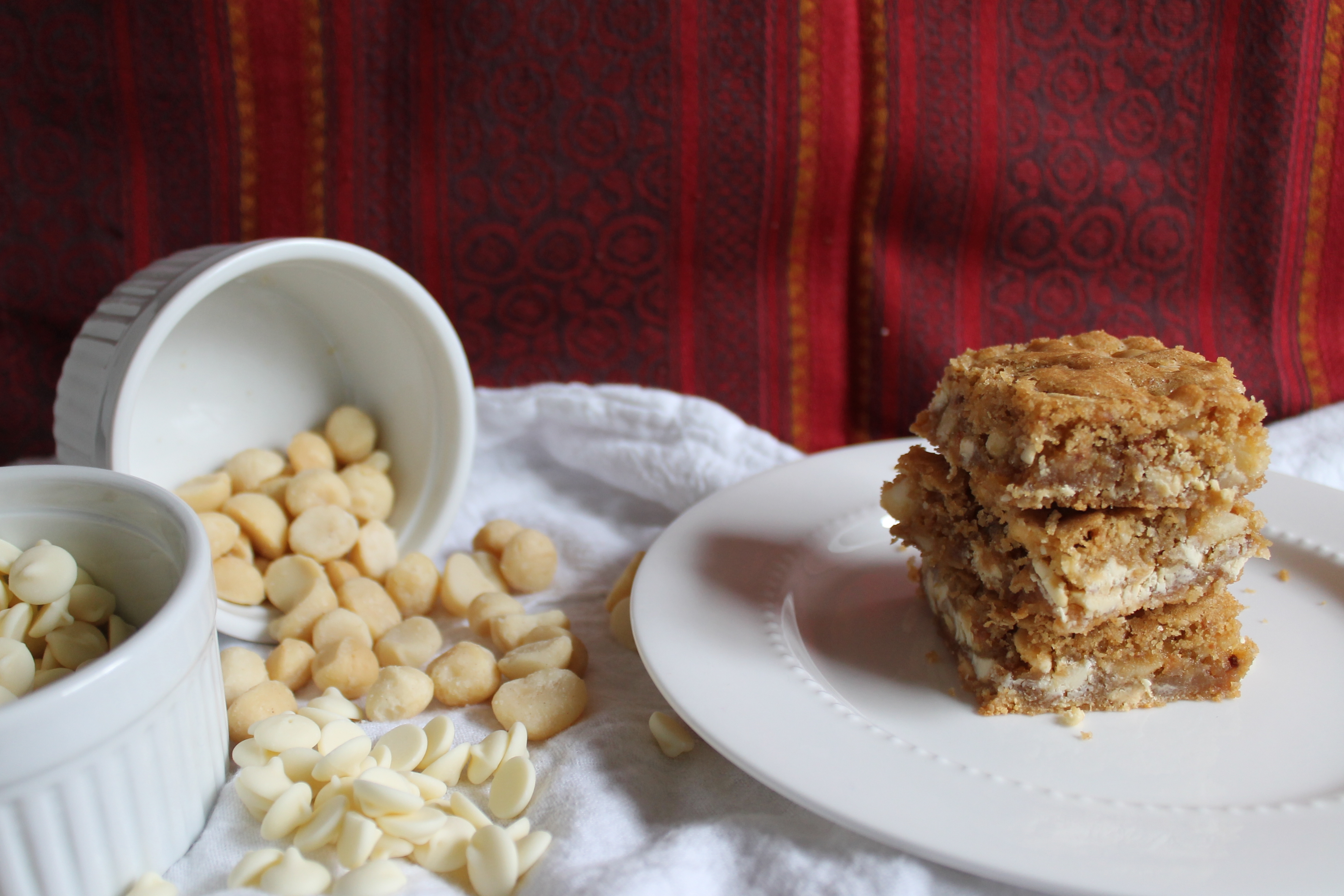 Let them cool before cutting. If you can. I'm just saying.
White Chocolate Macadamia Blondies
lightly adapted from Brown Eyed Baker
makes 24
Ingredients:
¾ cup unsalted butter
1½ cups flour
1 tsp. baking powder
½ tsp. salt
1½ cups light brown sugar
2 eggs
1½ tsp. vanilla extract
1 cup white chocolate chips
1 cup macadamia nuts, lightly toasted, chopped
1 cup sweetened shredded coconut, lightly toasted
Directions:
In a medium saucepan over low heat, brown the butter, swirling the pan occasionally to prevent the bottom from burning. Transfer the butter to a large glass bowl and allow to cool completely.
Meanwhile, whisk together the flour, baking powder, and salt in a medium bowl and set aside.
When the butter is cool, heat oven to 350°. Grease a 9″x13″ baking dish and line with parchment paper.
Stir the brown sugar into the cooled butter. Add the eggs and vanilla and stir well.
Add the flour mixture and stir until just combined. Fold in the white chocolate, macadamias, and coconut.
Transfer the batter to the prepared baking dish and spread in an even layer.
Bake for 22–25 minutes, until the top is shiny and crackly and feels firm to the touch.
Cool completely on a wire rack before cutting. Store in an airtight container.
Enjoy!
One year ago: Frittata Primavera
Two years ago: Lavender Walnut Scones
Three years ago: Zesty Wheat Scones