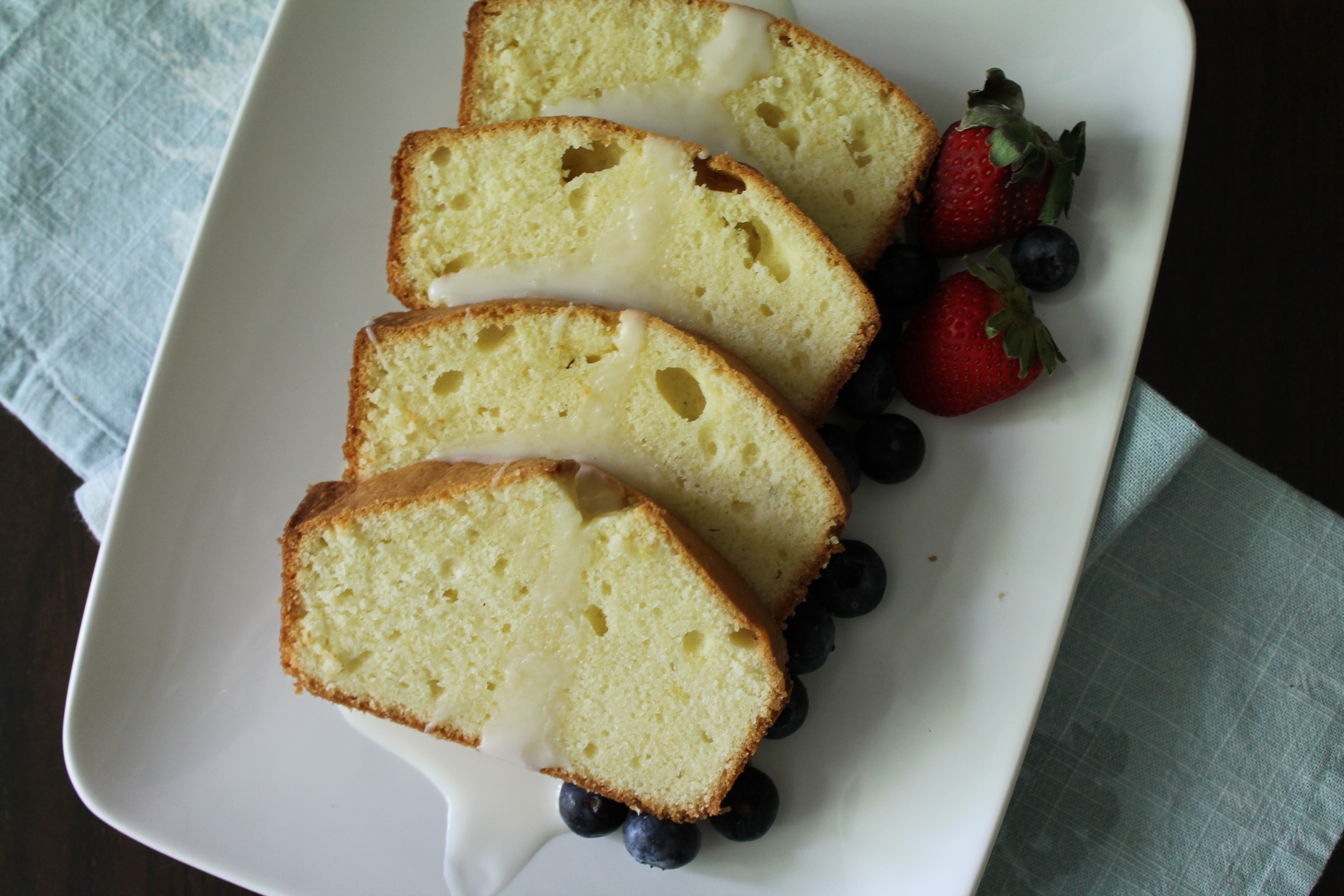 Pound cake sometimes gets a bad rap…which, honestly, I could never understand.
I grew up on church potlucks and friendship loaves. Pound cake was always prominently featured, and I looked forward to every dense bite!
The pound cakes of my childhood memories were never dry or boring. They were the reliable staples amid a table of lackluster mousse-topped cakes and overbaked brownies!
But as I'm thinking about it now, I wonder…if I ate those pound cakes today, would the chocolate marble not be chocolatey enough? The ubiquitous "pound cake flavor" both too sweet and too bland? The crumb too dense and too dry?
As someone who always likes to bake it better, I have certainly done my fair share of reading about pound cakes. They are no longer made with a pound each of butter, sugar, flour, and eggs, oh no! (Bad baking math!) Modern versions feature sugar syrups and whipped cream and liquor. And also, incidentally, a lot of work.
This pound cake is very delicious. But you do have to separate some eggs. And sift things. But it's James Beard, folks. We trust him with our whisks and our cake pans, right? Plus, you get to break out the brandy! So there's that.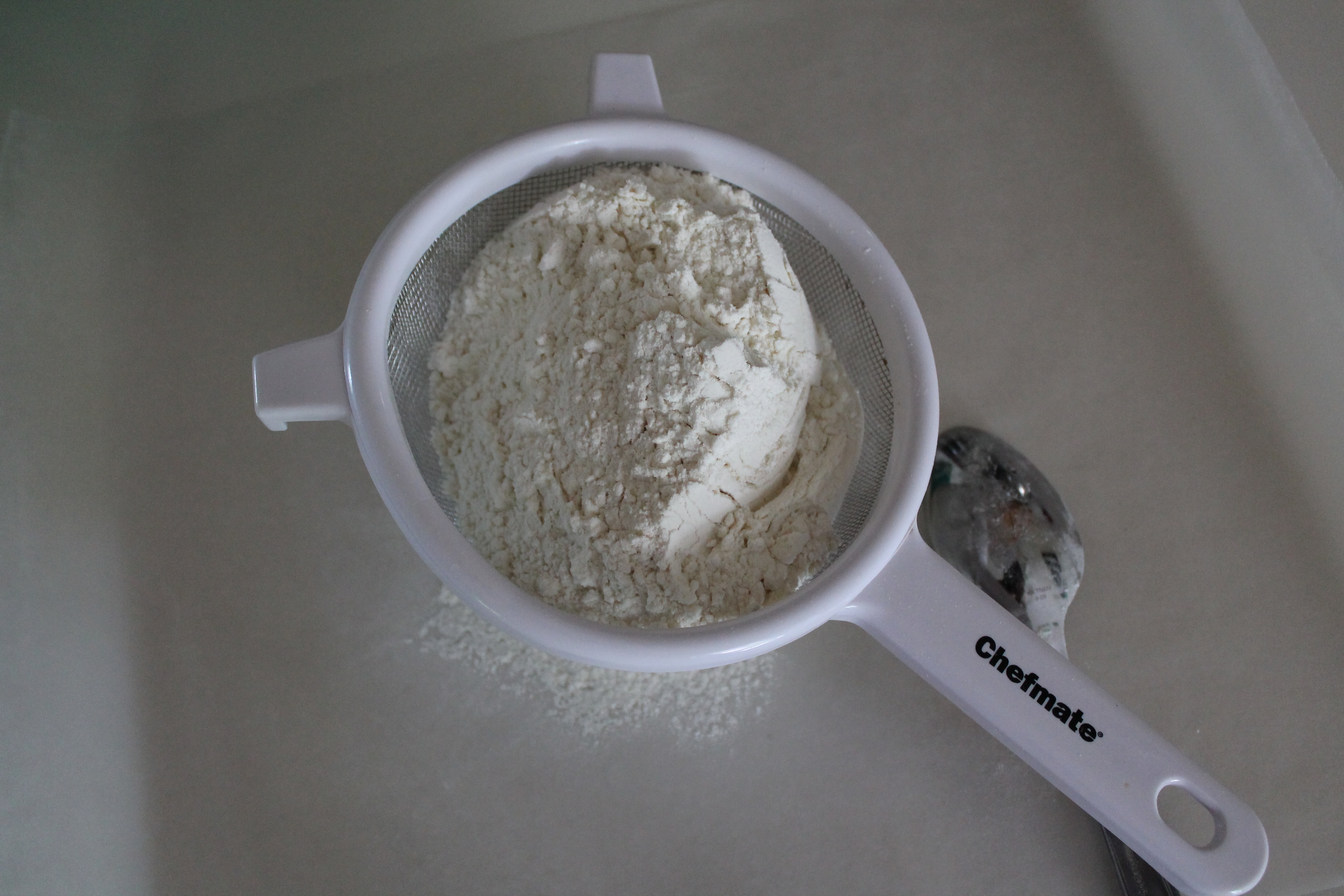 So…we are going to sift our dry ingredients 3 times. Yes, that's a lot. But you know, it serves its purpose! Sifting once allows air to fluff up all the flour, and subsequent siftings serve to further aerate as well as actually mix the leaveners and salt through the flour, which a single sifting cannot do.
It's not really that tedious, either…sifting is quick if you use the mesh-strainer-and-spoon method (I do not recommend a crank sifter here…that would definitely be tedious…). I used two sheets of wax paper to catch the flour as I sifted, then I lifted the top one to funnel back into the mesh strainer, while the second sheet caught the next sifting. Et cetera.
Set the sifted dry ingredients aside.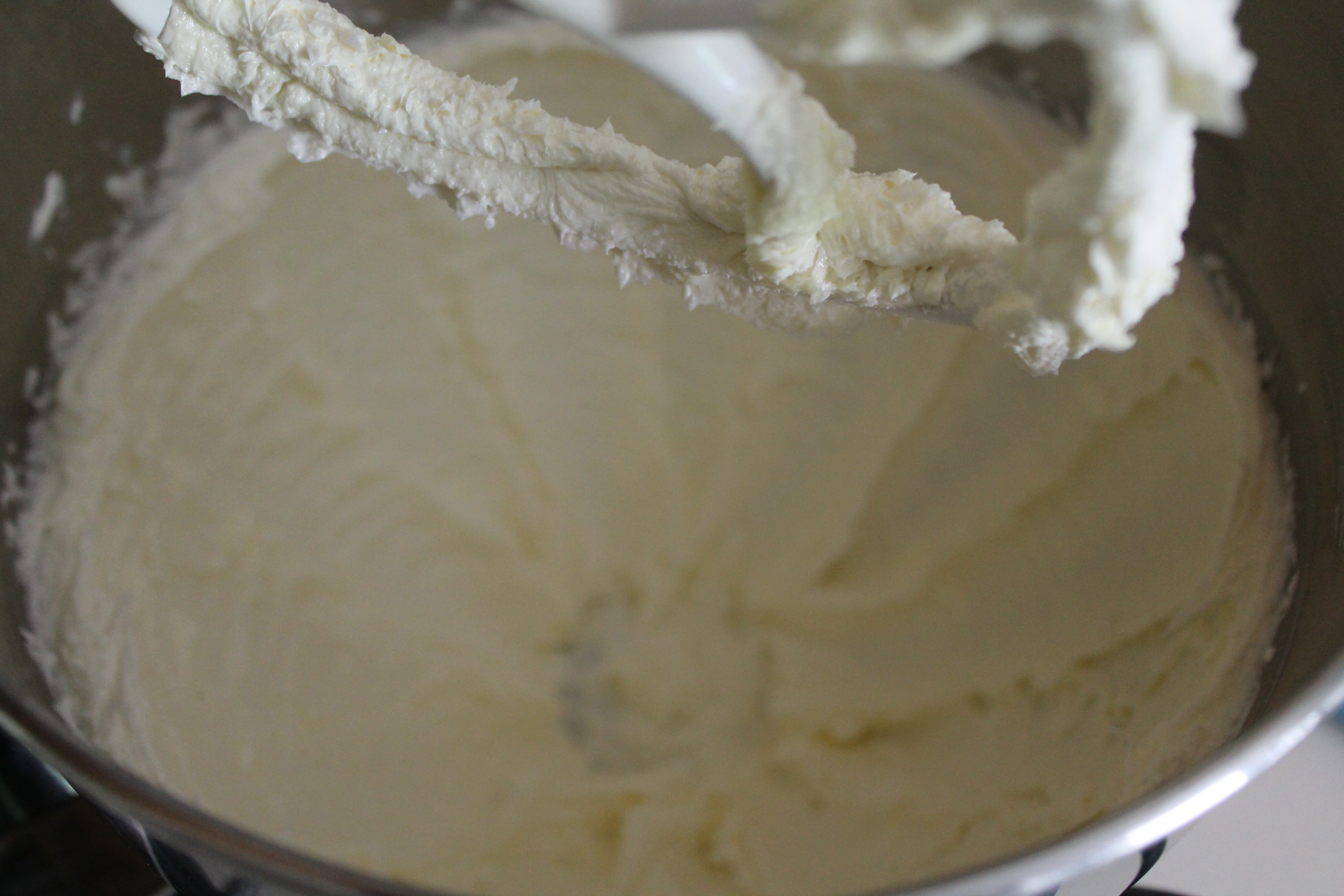 In a stand mixer bowl, cream the butter until it is soft and shiny, then add 6 tbsp. sugar and beat again.
Go ahead and separate your eggs. Drop the yolks into the bowl with the butter, and drain the whites into a large, separate bowl. Ignore the whites for the time being and turn your attention back to the mixer bowl.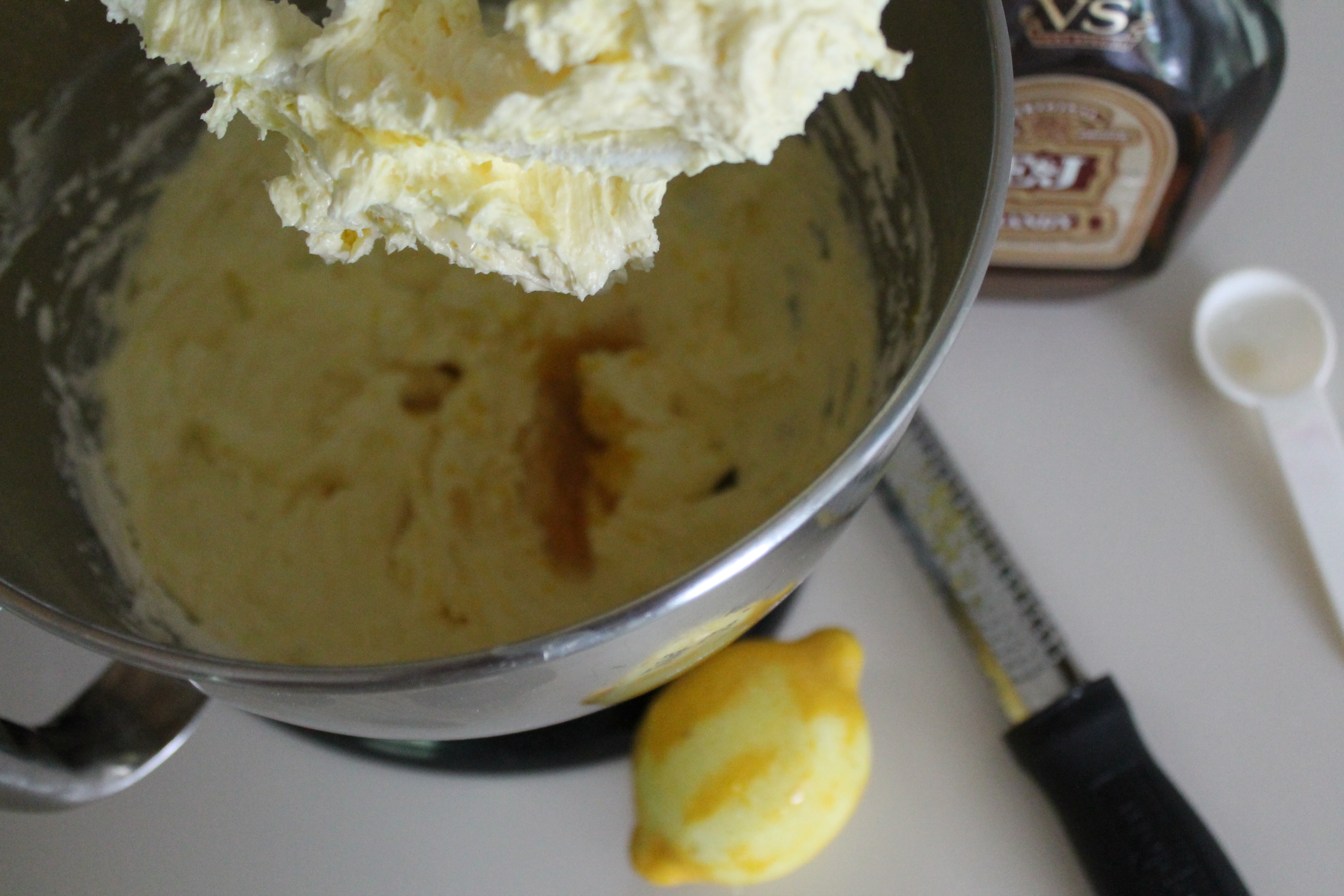 Mix the yolks into the butter, followed by the lemon zest and brandy. You could, of course, add a few drops of vanilla or almond extract. You could change up the flavors altogether and skip the lemon and brandy. But, believe it or not, I think the lightly fruity sweetness of the boozy lemon zest makes this cake perfect for Spring or Summer, because they freshen and brighten an otherwise rather plain cake.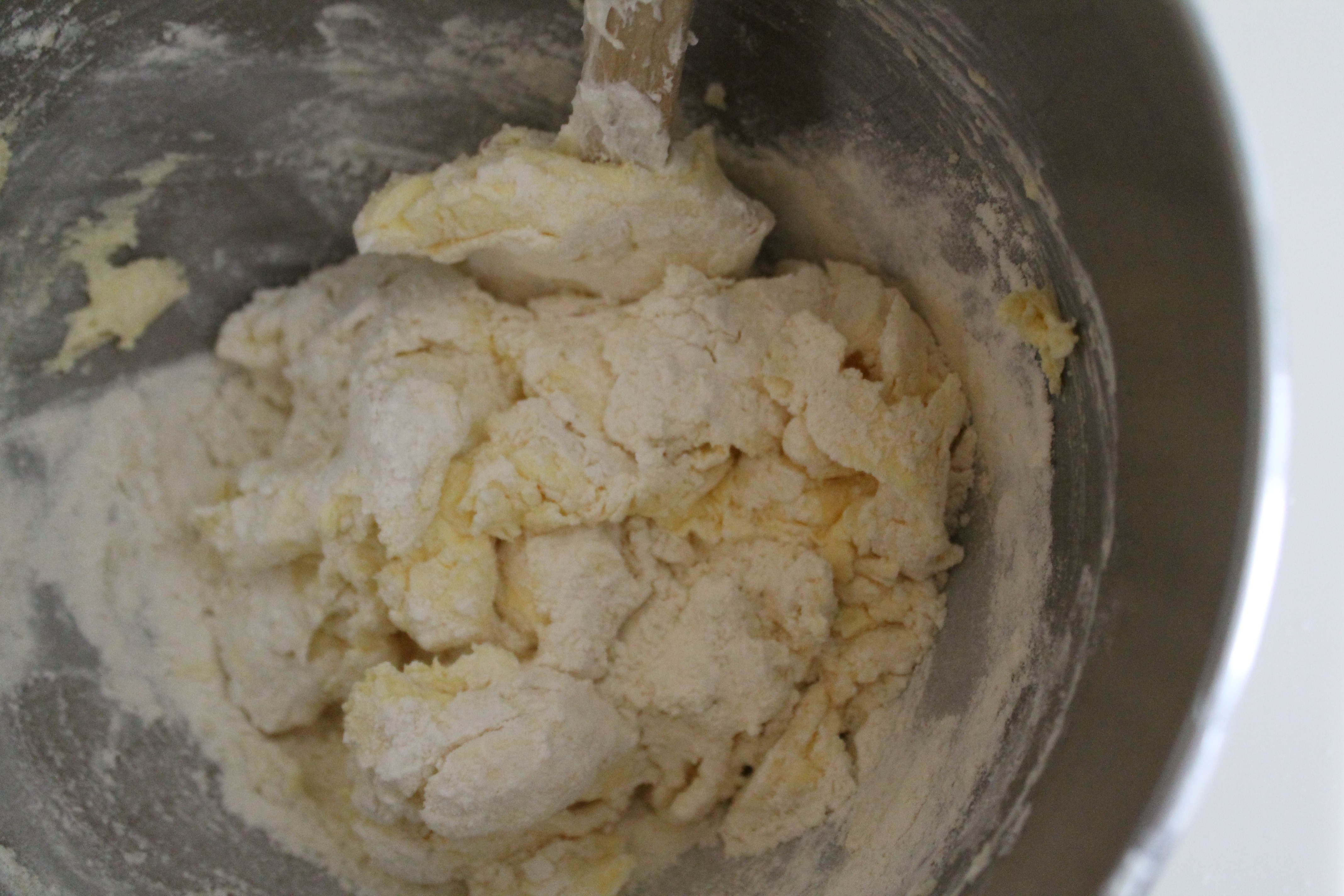 Now grab a wooden spoon and fold the sifted dry ingredients into the butter mixture. Set the bowl aside.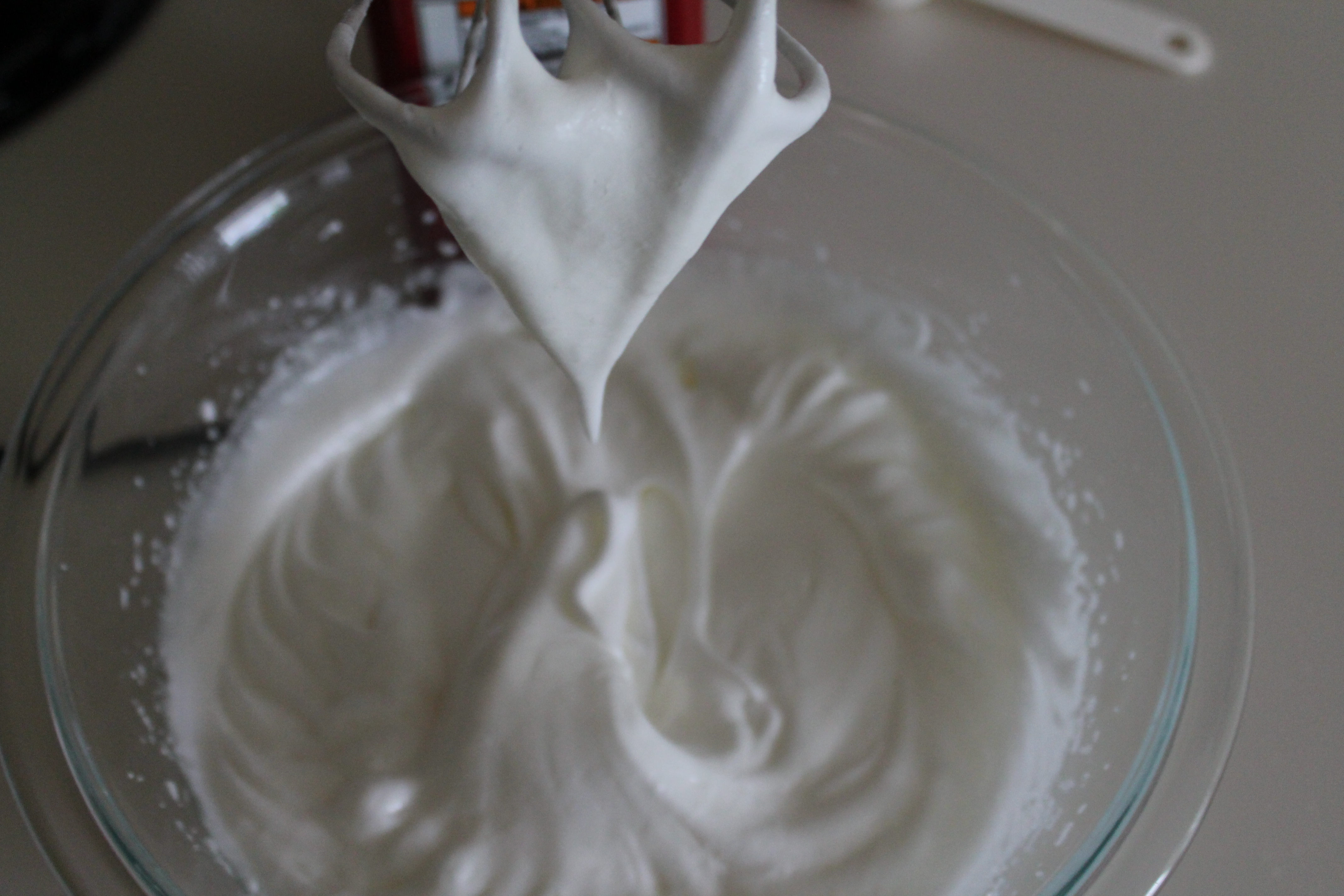 Do you have a hand mixer? I sure hope so. (If not, you will need to follow Deb's ordering of the steps in order to get the egg whites beaten.) Pull it out and go to town on those egg whites. When they hold soft peaks, start to add in the remaining sugar, a few tbsp. at a time, until you get a thick, glossy meringue.
Fold the meringue into the cake batter. This will take some doing, as the batter is quite stiff, but don't worry. Keep working carefully, trying not to completely deflate the meringue, until the batter is smooth and uniform. This took me several minutes, but it did eventually come together!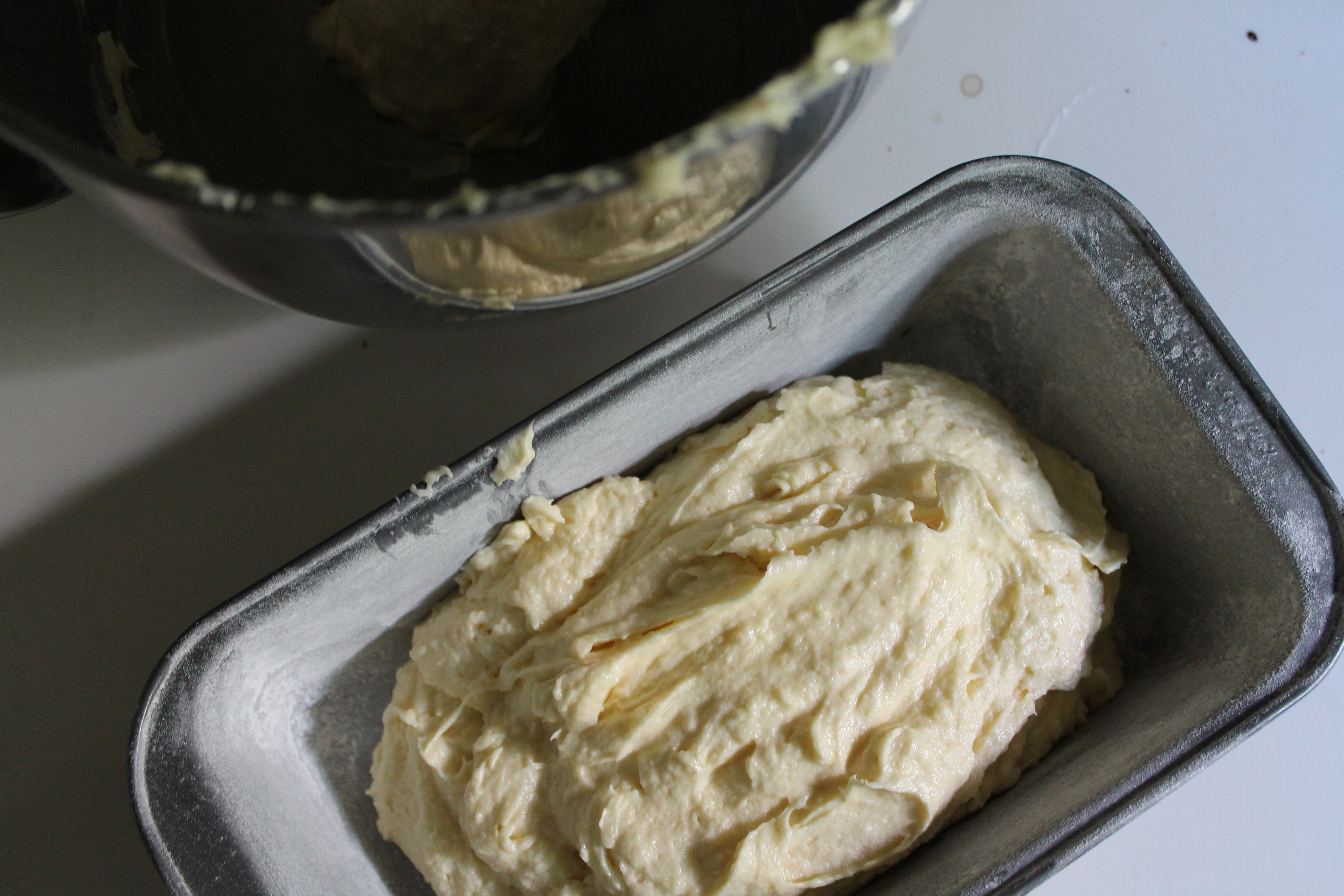 Scoop the pound cake batter into a greased and floured loaf pan. Bake for 35–45 minutes, or until the top is golden brown and split down the middle, and a toothpick inserted near the center comes out completely clean. My loaf pans run a little small, which means that often my bake times are a little longer (because, you know, deeper batter); it actually took me almost an hour to get this sucker baked completely through!
But an hour well worth it, as my kitchen smelled completely amazing.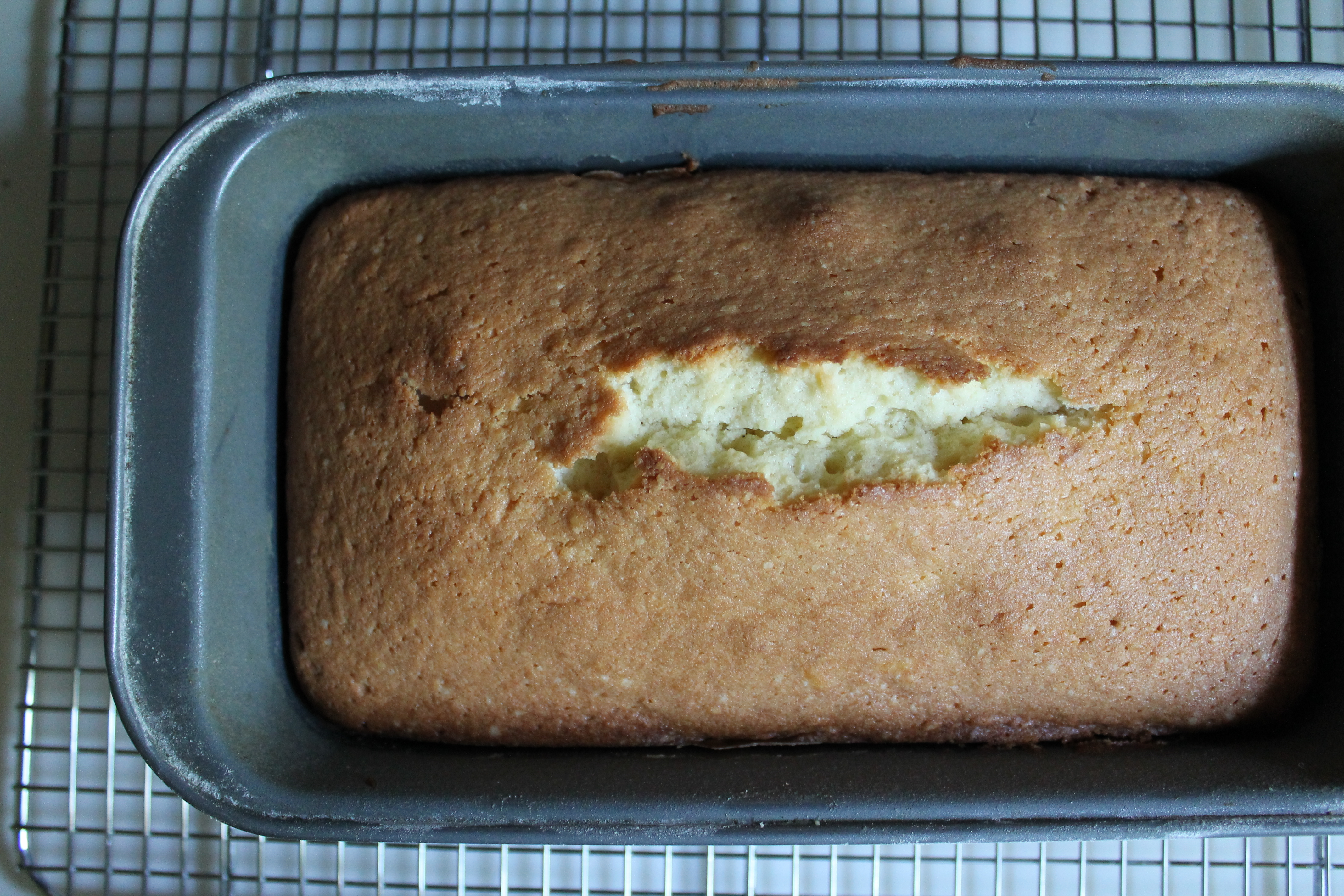 Let the loaf cool a few minutes in the pan, then run a knife around the edge to release and set the cake out on a wire rack to cool completely.
Meanwhile, make a quick glaze! Glazes are so easy: just sift confectioner's sugar and then whisk in liquid a little at a time until you reach the right consistency. I used about half brandy and half milk in my glaze, which was a bit heavy on the brandy, flavor-wise, but still delicious with the brandy-tinged cake.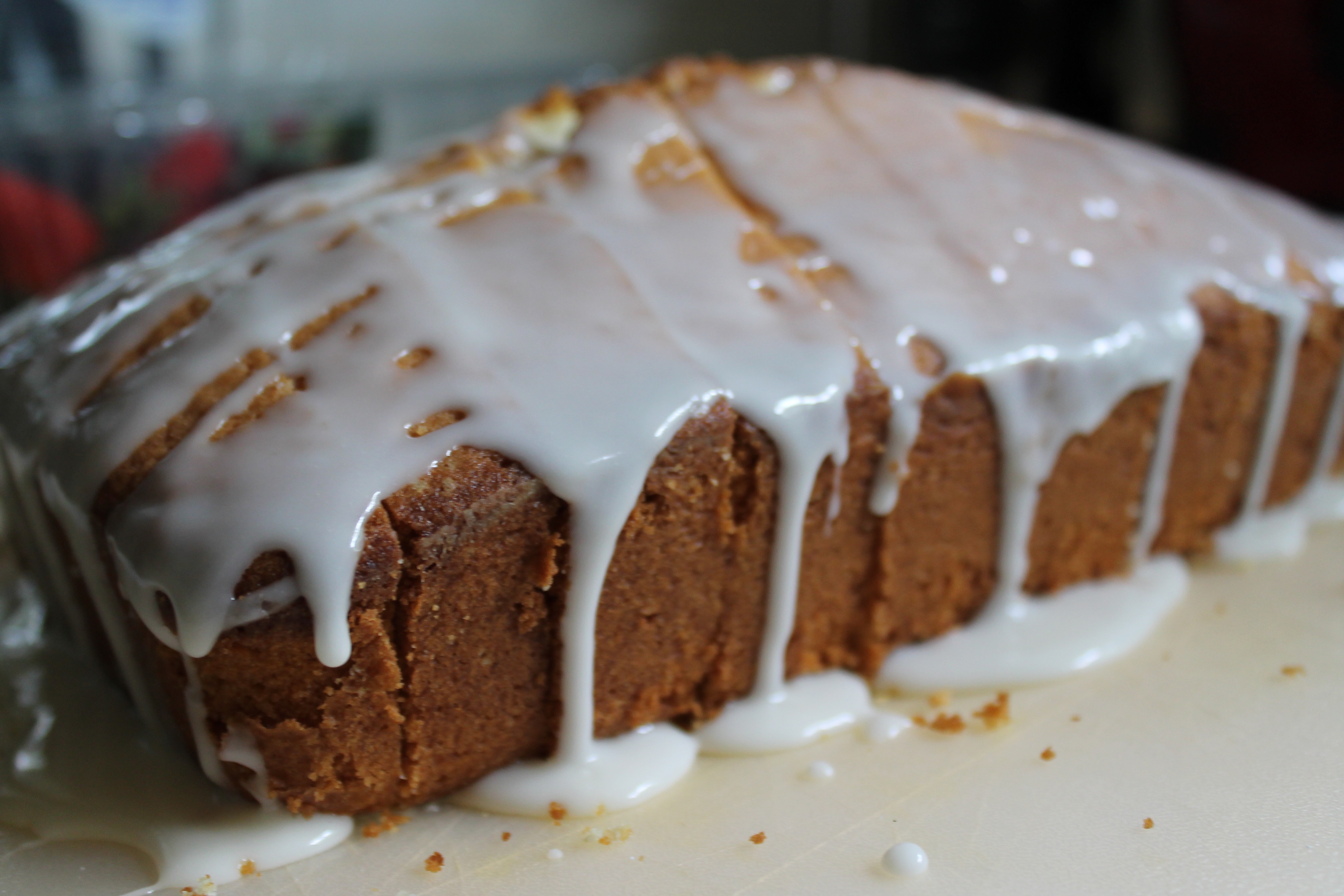 Pour the glaze over top of the cake and let it set for a few minutes before slicing.
Just bring this pound cake to your next potluck! What a delicious change of pace!
James Beard Pound Cake with Brandy Glaze
lightly adapted from Smitten Kitchen
serves 8–12
Cake Ingredients:
1½ cups flour
½ tsp. baking powder
salt
1 cup unsalted butter, room temperature
6 tbsp. plus ½ cup sugar
4 eggs, separated
1 tbsp. brandy
1½ tsp. lemon zest
Glaze Ingredients:
1 cup confectioner's sugar, sifted
2 tbsp. milk, as needed
1 tbsp. brandy, as needed
Directions:
Preheat oven to 350°. Butter and flour a loaf pan.
Sift the flour, baking powder, and a large pinch of salt together. Gently spoon the dry ingredients back into the sifter and sift two more times. Set aside.
In a mixer bowl, cream the butter until light and fluffy. Add 6 tbsp. sugar and beat until completely incorporated.
Beat in the egg yolks until the butter mixture is light and lemon colored, then add the brandy and lemon zest.
In a separate, large bowl, beat the egg whites with a hand mixer until they hold soft peaks. Gradually add the remaining ½ cup sugar, beating well until the egg whites are thick and glossy.
Fold the flour into the butter mixture with a spatula or wooden spoon. Carefully fold in the egg whites, until the batter is completely uniform.
Scoop the batter into the prepared pan. Bake for 35–45 minutes, or until the cake passes a toothpick test.
Cool in the pan on a wire rack for 10 minutes, then remove from the pan to cool completely.
Meanwhile, whisk the confectioner's sugar with about half of the milk and brandy. Add more liquid, a little at a time, until the glaze reaches the desired consistency and flavor.
Pour the glaze over the cake when slightly warm and allow to set before slicing the cake.
Enjoy!
One year ago: Spicy Pimiento Cheese
Two years ago: Green Onion Potato Salad
Three years ago: Camp Hanover Fudgies