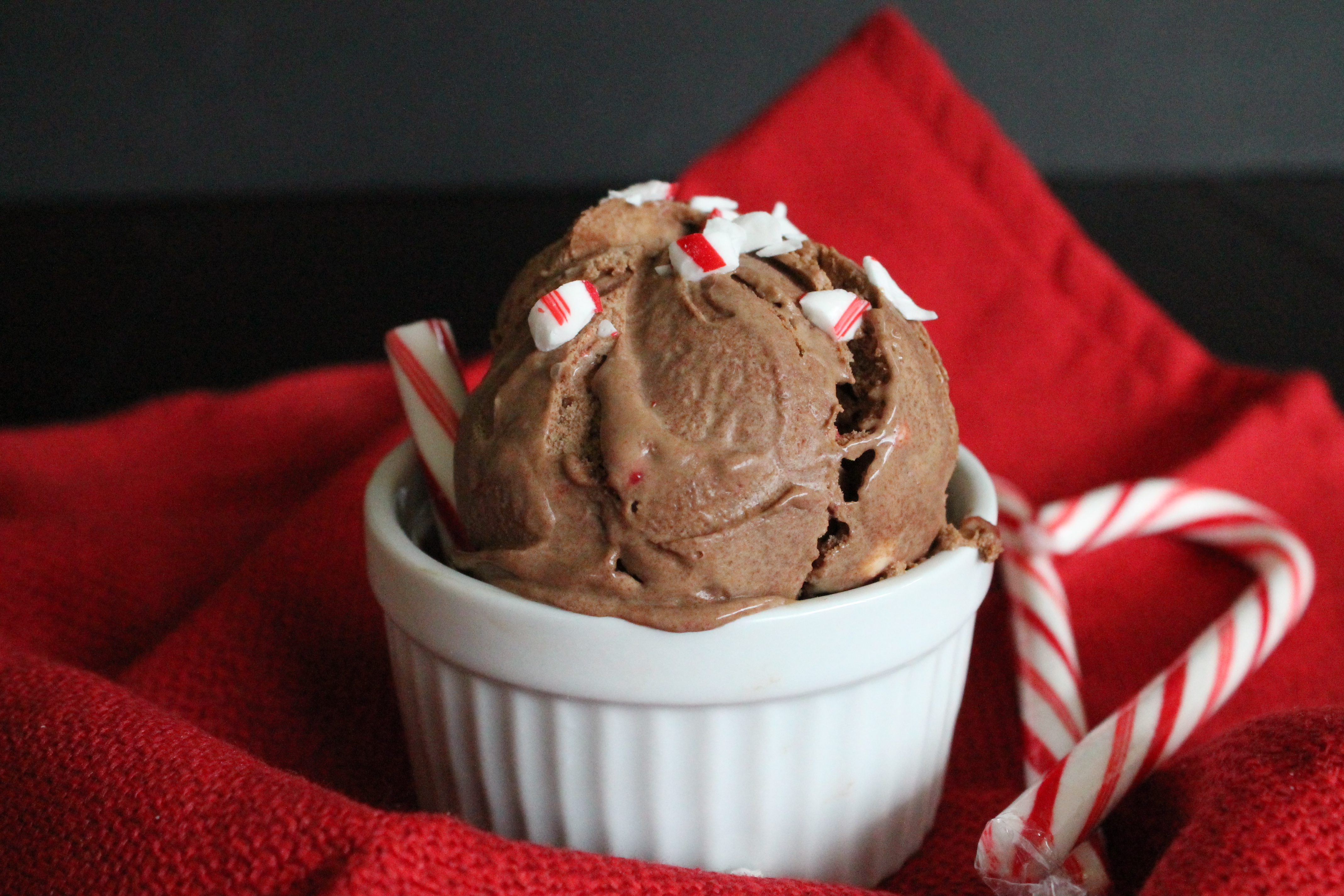 I know…it's a little crazy to be making ice cream in December. But someone once told me that ice cream is even better in cold weather, because it doesn't melt while you are trying to savor it slowly!
Just get on board, okay? Because this ice cream is so delicious, and the festive wintery flavor combination will make your taste buds swoon.
This ice cream has a custard base, which requires a little patience to make.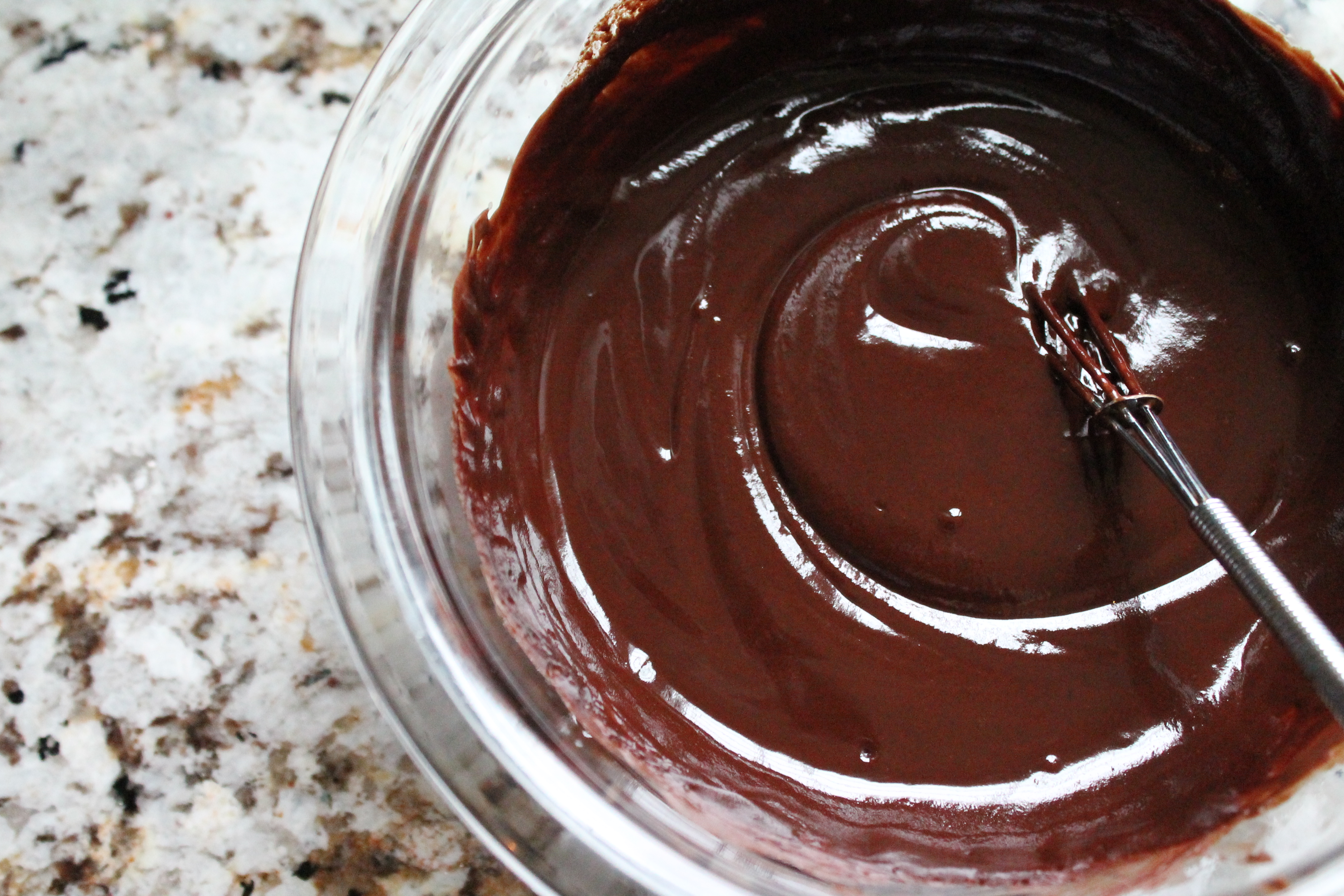 But before we get to that, let's melt some chocolate! I used semisweet chips, but you could use bittersweet chocolate for a darker flavor if that appeals to you! Melt the chocolate chips in the microwave in short bursts, whisking in between until the chocolate is perfectly smooth. Set it aside to cool slightly.
Now let's make custard. Beat the egg yolks with a little sugar until pale and thick. The yolks should be airy and thick enough to hold a ribbon of yolk on their surface before it dissolves back into the rest of the yolk mixture. Set the yolks aside.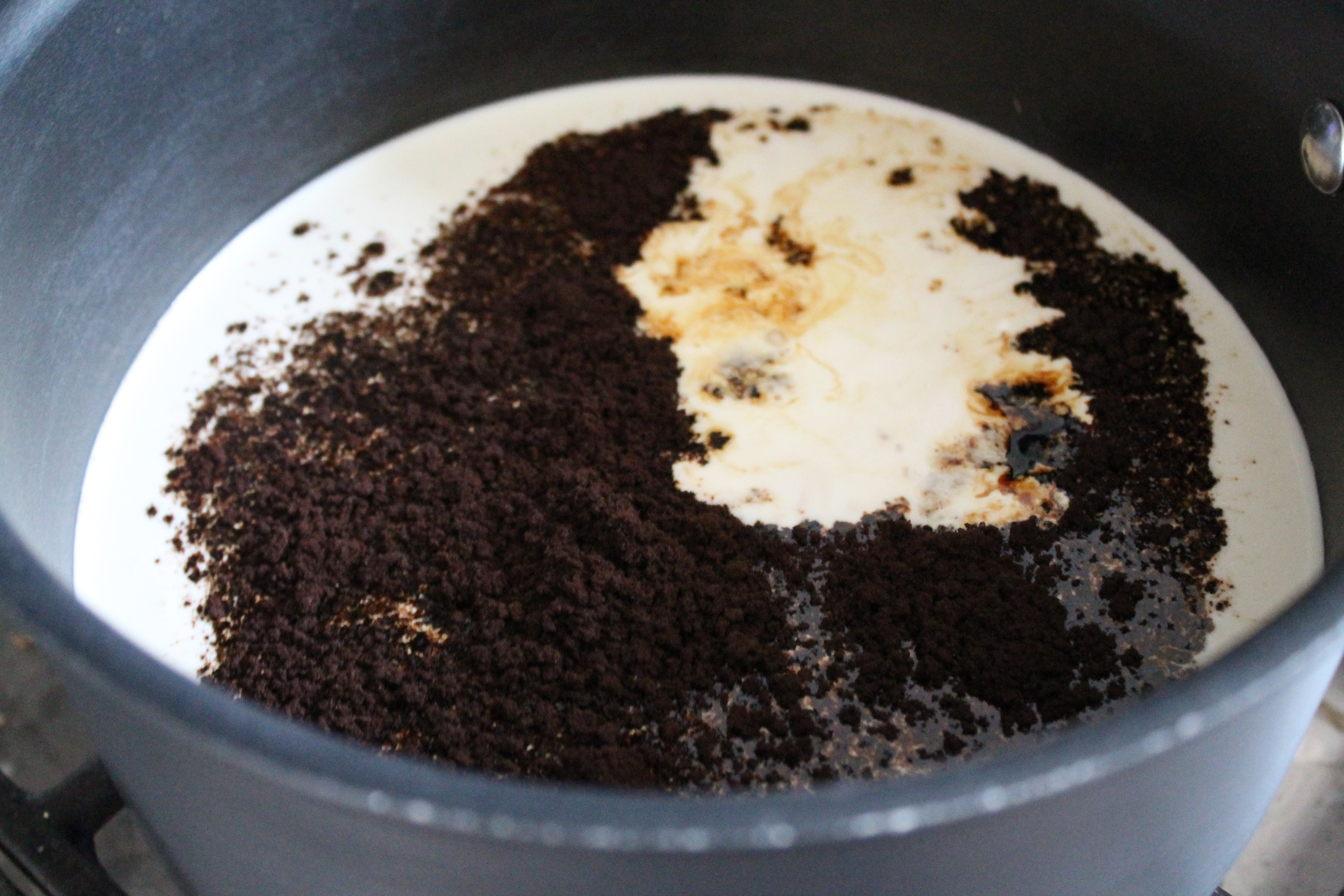 In a large pot, bring heavy cream, milk, a small amount of very strong coffee, espresso powder, sugar, and peppermint extract to a simmer.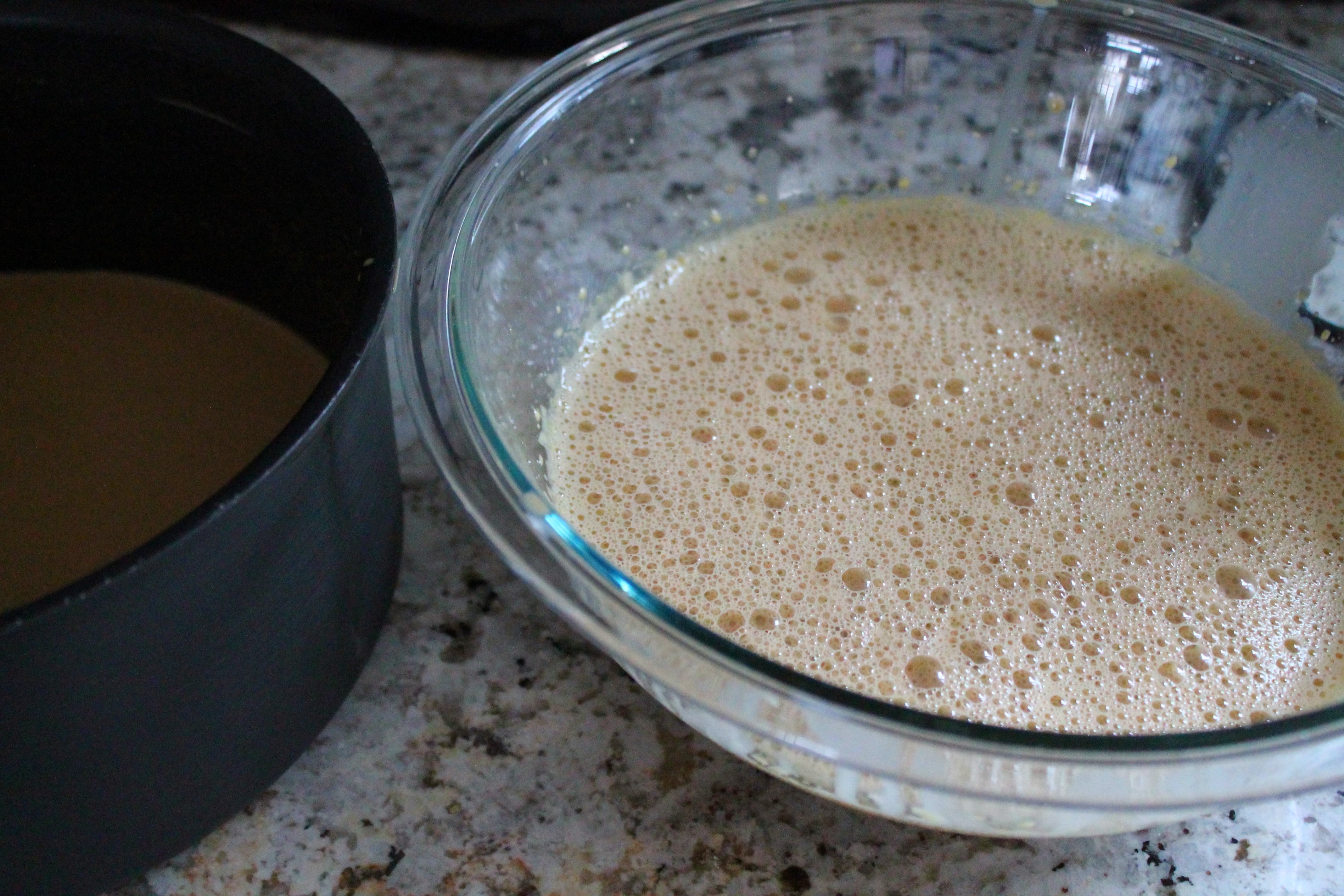 When the sugar and espresso powder have dissolved into the cream, it's time to temper the egg yolks!
Very slowly drizzle about a third of the hot cream into the yolks, whisking the yolks constantly to prevent them from cooking. When the yolk mixture is warm and liquidy, pour it back into the pot with the rest of the hot cream.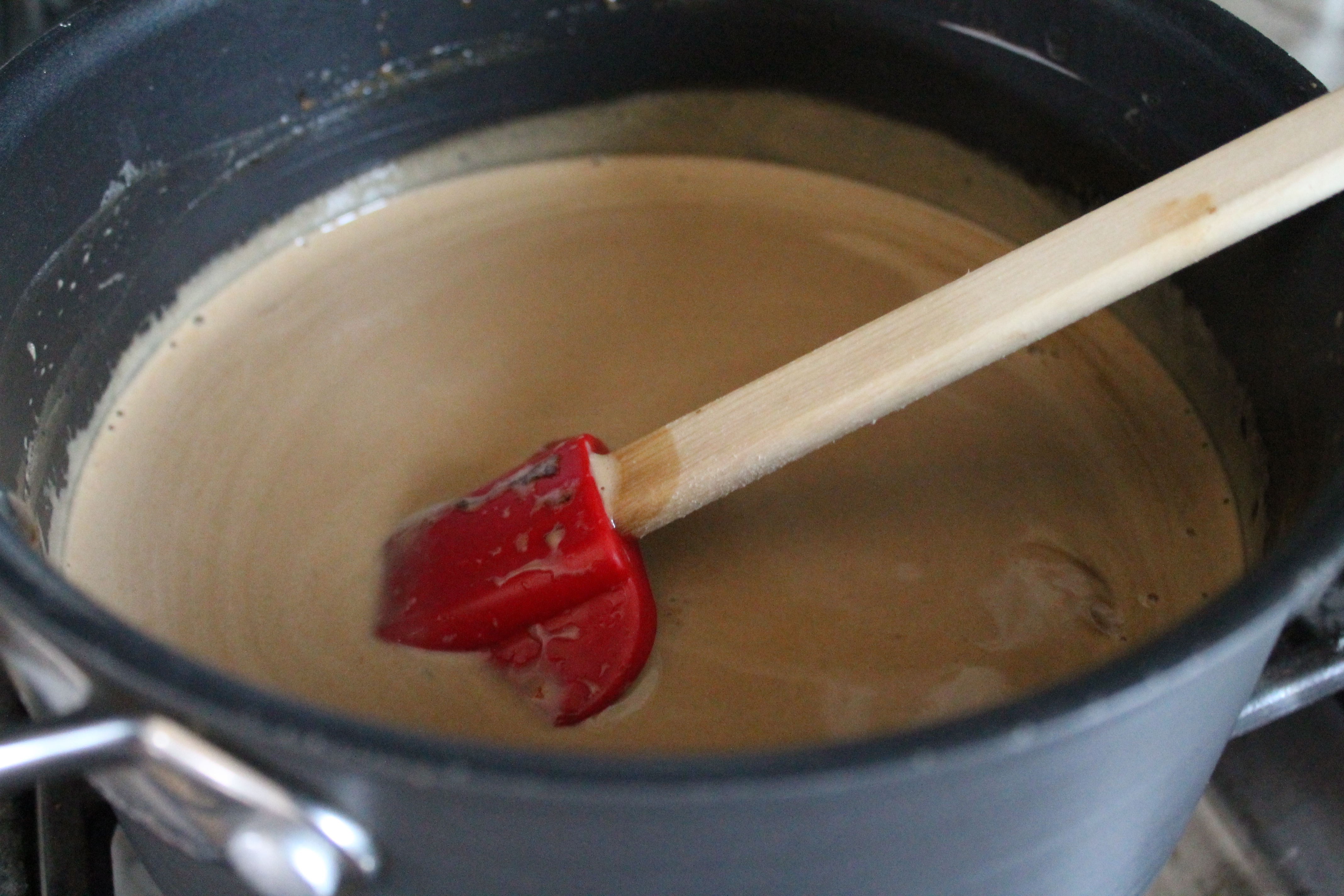 Cook the custard mixture, stirring constantly, until it thickens enough to coat the back of a spoon. This always takes me longer than I think it should…most recipes say something like 8 minutes, but I almost always find that it takes closer to 15. The custard is ready when you can swipe your finger across the back of a coated spoon and the mixture is thick enough to keep the shape of the line you made for at least 2 seconds. Or you could go high-tech, grab a candy thermometer, and cook the custard to about 160°.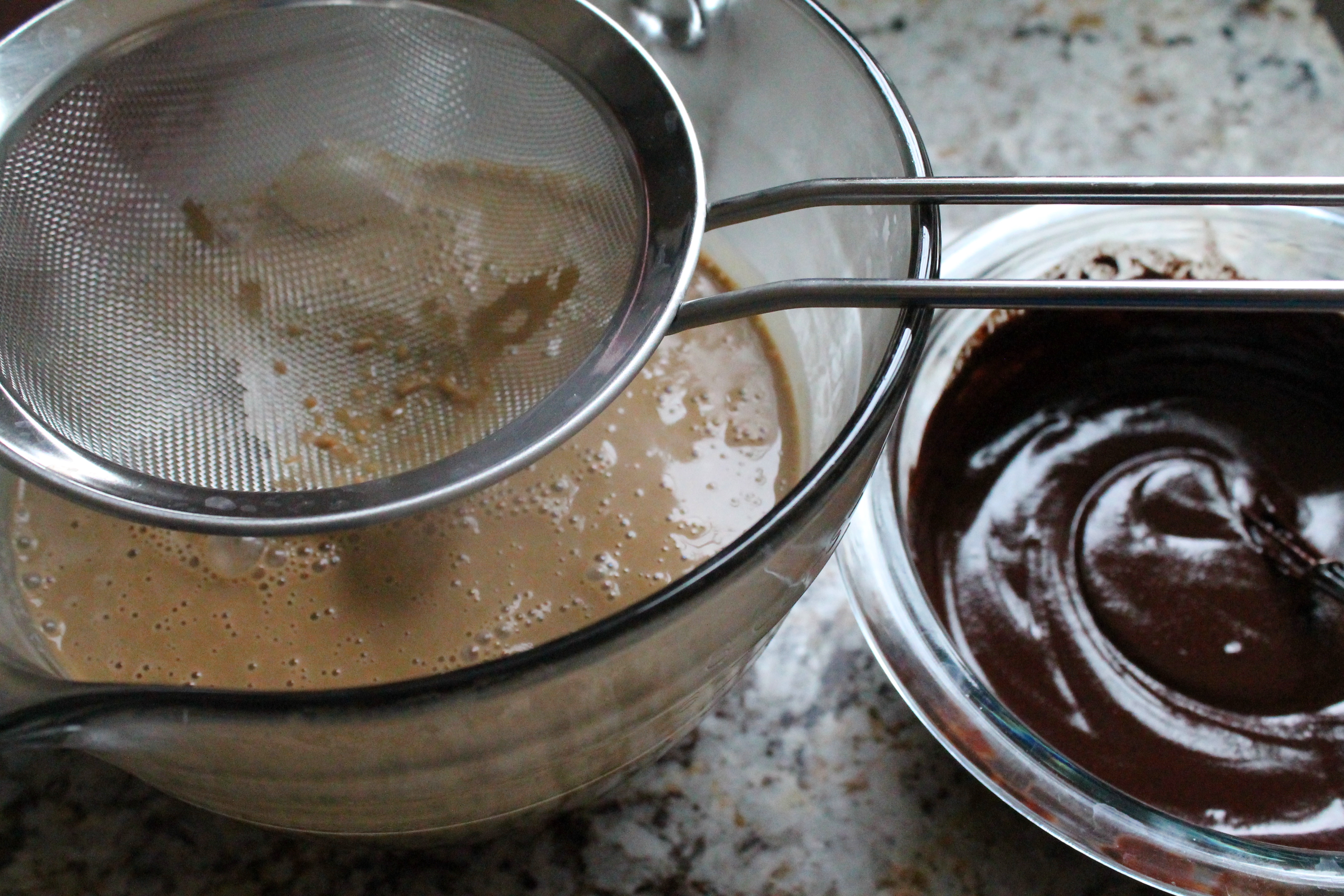 Strain the custard through a fine mesh strainer into a large bowl (I like to use one with a pouring spout, which makes it easier to transfer into the ice cream maker later). This will catch any little pieces of egg yolk that cooked.
Whisk the melted chocolate into the hot custard. If you find that the chocolate has started to set, you can whisk a small amount of the custard into it to loosen it before scraping the chocolate into the pot with the custard.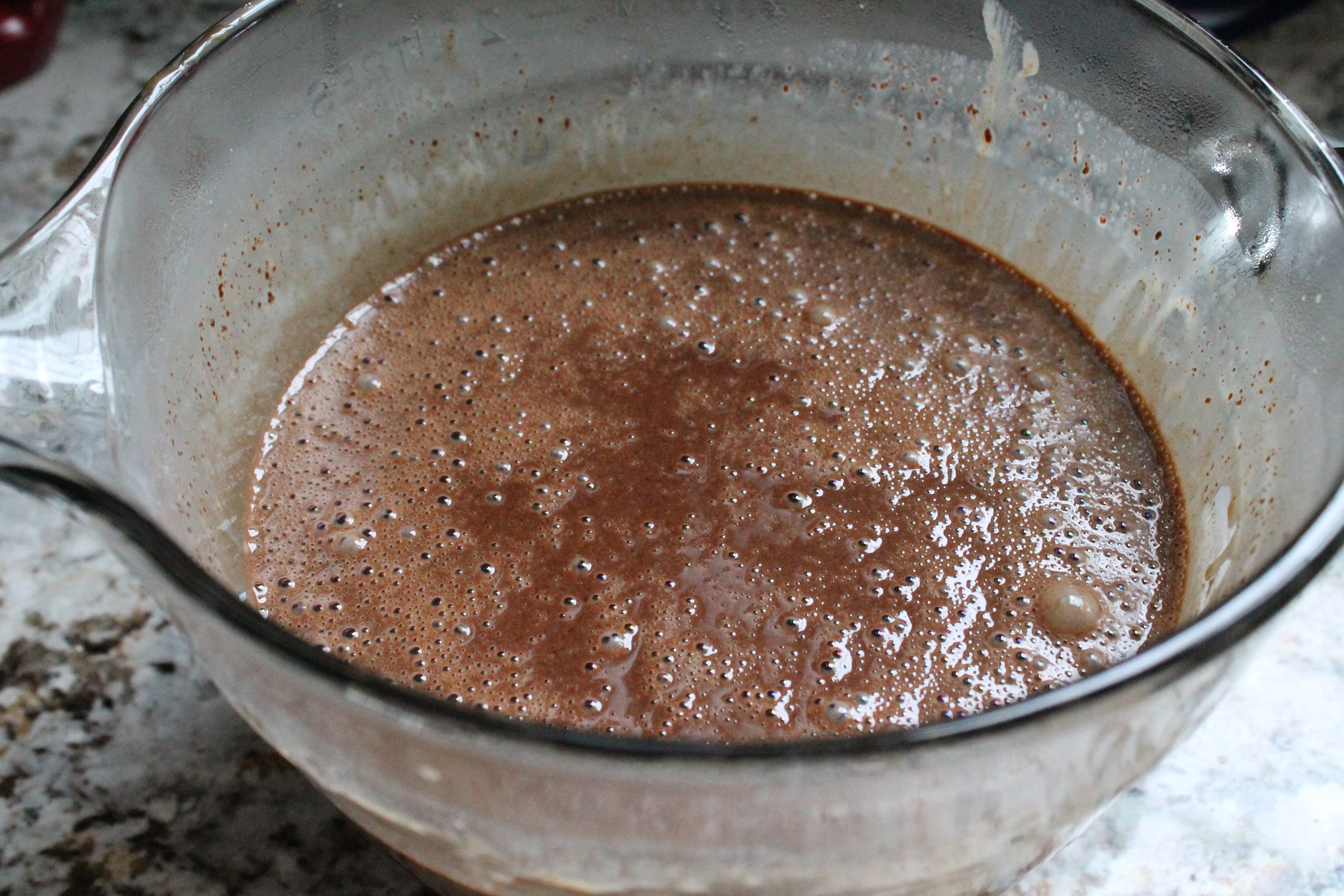 Whisk the custard until completely smooth.
Lay a piece of plastic wrap against the surface of the custard and place it in the fridge to chill at least 2 hours, or until completely cool.
When the custard is cool, break out the ice cream maker! My Kitchenaid ice cream maker lives in the freezer so it will always be cold enough to churn; most ice cream makers require about 18–24 hours in the freezer before churning. (If you forgot to get your ice cream maker into the freezer in a timely manner, don't worry! The custard will keep in the fridge long enough for you to freeze the ice cream bowl.)
I recommend giving the custard a quick whisk to loosen it slightly before pouring it into the ice cream maker.
Churn for 20–30 minutes on slow speed, or follow your manufacturer's directions.
While the ice cream is churning, break up several candy canes. I used a rolling pin and a few sheets of parchment, but honestly candy canes are so fragile you could even use the palm of your hand if you don't mind getting sticky!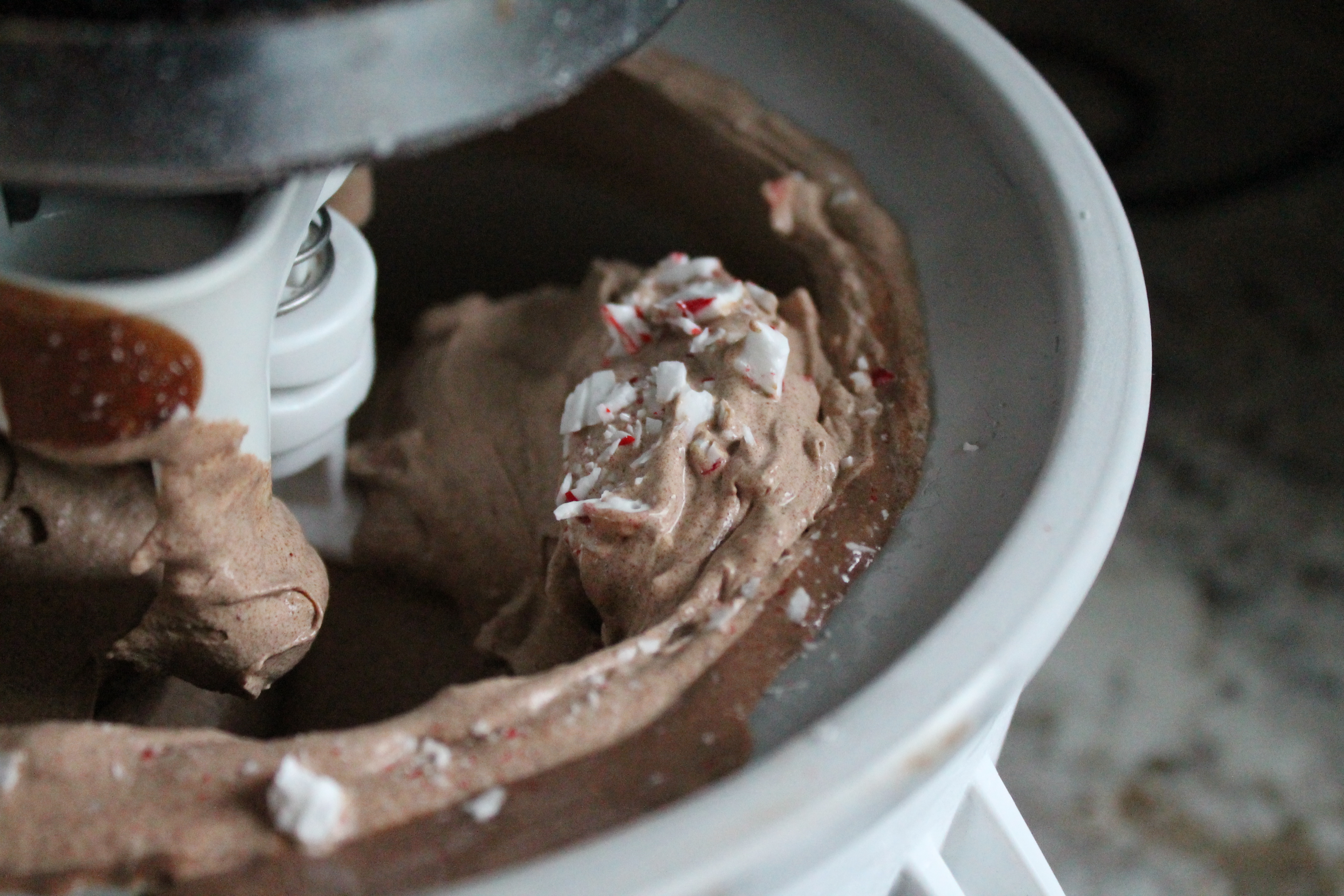 When the ice cream is completely churned, stir in the candy cane bits by hand. Boy, doesn't that look pretty!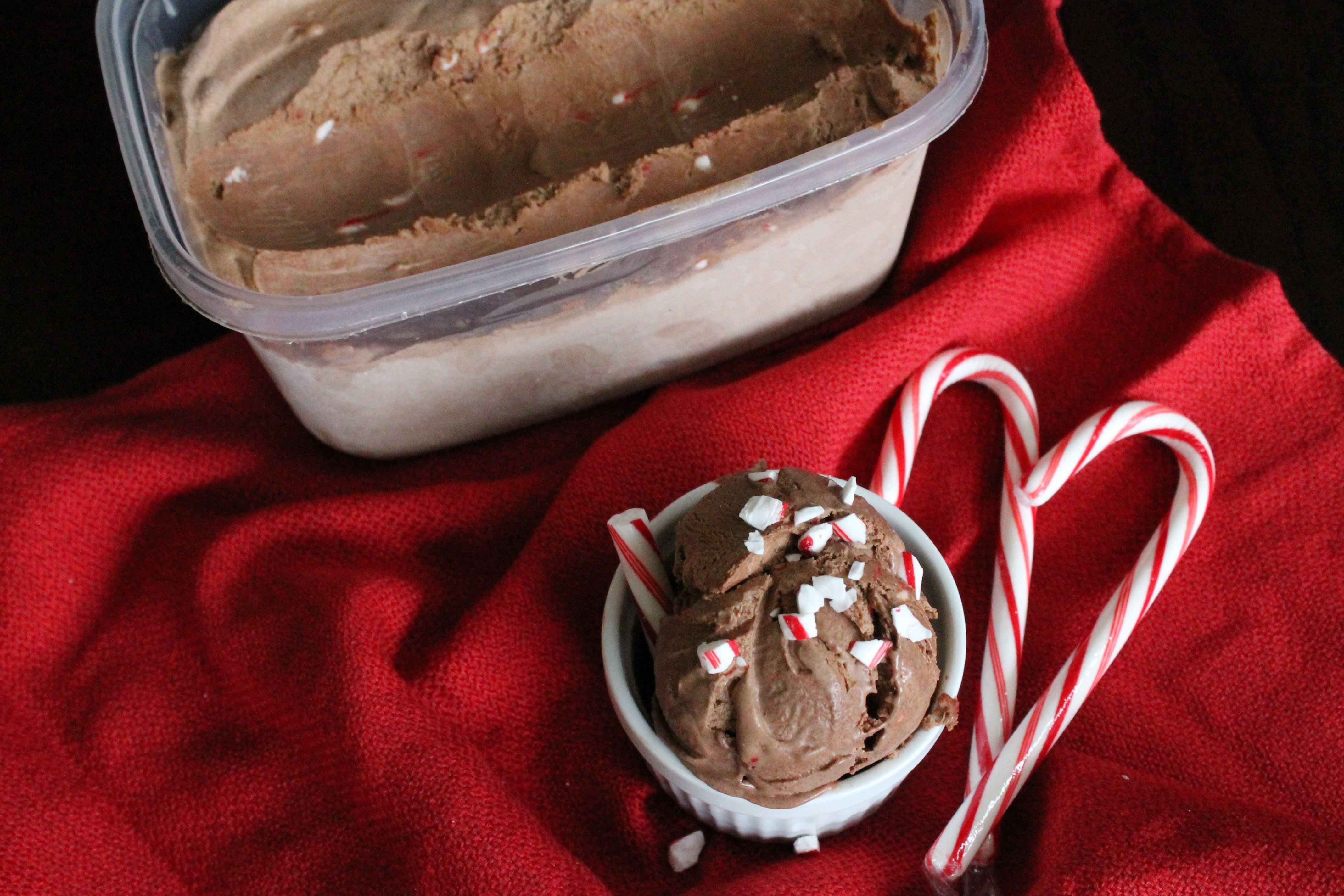 Transfer the ice cream to a wide, shallow container with an airtight lid and freeze for at least 3 hours before scooping. Garnish with extra candy cane bits!
Peppermint Mocha Ice Cream
adapted from Southern Living
makes about 5 cups
Ingredients:
8 oz. bittersweet or semisweet chocolate (about 1⅓ cups chips)
2 cups heavy cream
1 cup whole milk
¼ cup strong brewed coffee
¾ cup sugar, divided
3 tbsp. espresso powder
¼ tsp. peppermint extract
4 egg yolks
3–4 peppermint candy canes, crushed, divided
Directions:
Microwave chocolate in a small, microwave-safe bowl in 20 second bursts, stirring or whisking between, until melted and smooth. Set chocolate aside.
Combine cream, milk, coffee, ½ cup sugar, espresso powder, and mint extract in a heavy saucepan over medium-high heat. Bring to a low boil, stirring until sugar and espresso powder dissolve. Keep warm.
In a large bowl, beat yolks and remaining ¼ cup sugar at high speed with an electric mixer until thick and pale. With the mixer at low speed, gradually pour hot cream mixture into yolks.
Return to saucepan. Cook over medium heat, stirring constantly, 8–12 minutes, or until custard thickens enough to coat the back of a spoon.
Remove from heat; stir in the melted chocolate. Cover and chill 2 hours.
When ready, pour chilled mixture into an ice cream maker. Churn according to manufacturer's instructions. Just before removing the churned ice cream from the ice cream maker, add in about two-thirds of the crushed candy canes.
Transfer the mixture to a wide, shallow, airtight container and chill in the freezer until ready to serve. For serving, scoop into bowls and sprinkle with remaining crushed candy canes.
Enjoy!