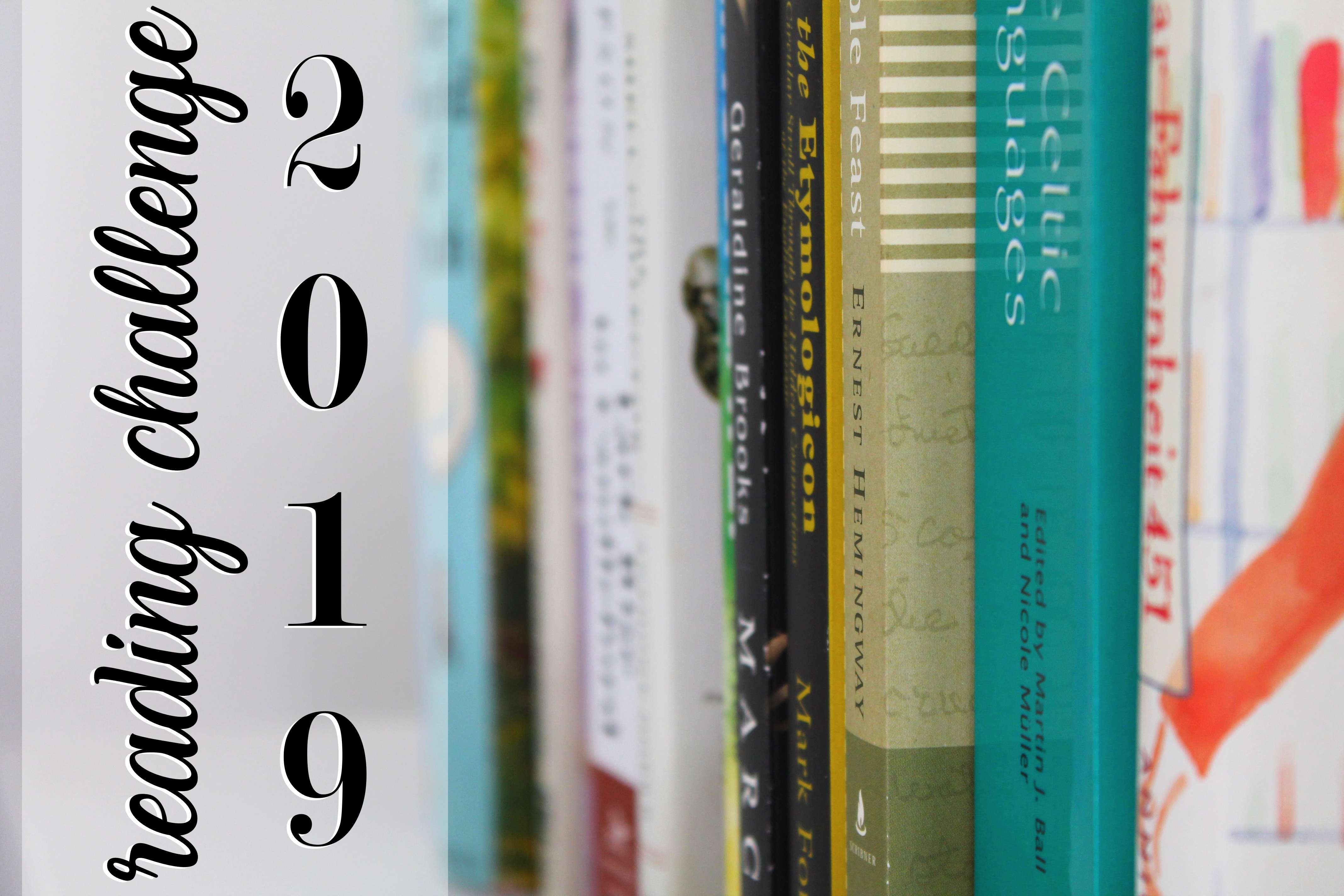 You guys. You should definitely do a reading challenge.
Do this reading challenge!
After the 2018 challenge, Debby and I decided to take it a little easier on ourselves and we came up with some much more open-ended challenges designed to get us reading a broad range of books. Well…still mostly fiction. What can I say? I love to be entertained.
This year we are challenging ourselves and you to read 27 books. (We tried to take it down to 24, or two per month, but we just couldn't surrender any of the challenges on this list!)
There are dozens of reasons to try a reading challenge. Maybe you want the social encouragement of reading with a group. Maybe you want to read more and you aren't sure where to start. Maybe you love discovering new things, maybe you are a big thinker, maybe you're bored with what's on TV. Whatever your reasons, I believe that reading leads to joy, and doing a reading challenge can increase that joy!
So geek out with me. Research books and make a map for the year.
Happy reading, friends!
---
Reading Challenge 2019*
1. a "classic" novel
2. a book of poetry
3. a historical fiction novel
4. a science fiction and/or dystopian novel (note: not a fantasy novel! see #14)
5. a true story or a novel based on one
6. a memoir or autobiography
7-11. books that are set on different continents
12. a book with an alliterative title
13. a mystery
14. a fantasy novel
15**. a book with a one-word title
16. an informational book about [something you've wanted to learn and know nothing about]
17. a love story
18. a western
19. a comedy
20. a short story collection
21. a novel written in first person
22. a book published posthumously
23. a co-authored book
24. a book with an animal on the front cover
25. a second book by an author you discovered last year
26. a play
27. your best friend's favorite book of the year
*one of these books must be YA fiction, but you can choose which one!
---
We are so excited to share this challenge with you. If you want to join in the challenge, you can feel free to jump in anywhere (meaning that there is no need to complete in a particular order) and share your progress with me on social media using the hashtag #readingwithsavoredgrace or #savoredgracebookclub. You can also send me a note if you want book recommendations!
Just like last year, I want to remind you that reading should be fun. If you pick up a book and you hate it, you don't have to torture yourself to the bitter end; find another book you will enjoy more! And if you get halfway through the year and discover that a reading challenge actually limits or stresses you out, don't quit reading, just allow yourself the freedom to pick books outside the challenge!
I hope you have a great 2019! Happy (almost) New Year!
♥ Melissa
---
**UPDATE! When Debby and I decided on our first book of the year (we always read a book together just to get us started, but then we fill in the rest of the challenge on our own), we picked Cinder by Marissa Meyer. This book got us to talking, and we realized that almost all dystopian novels qualify as sci-fi, so we decided to combine those genres together. If you are finding this challenge after January 1, you will notice a new challenge on the list: a one-word title (#15).
Previous reading challenges: Reading Challenge 2018