If you are keeping up around here, you know it has been months since I've shared a recipe with you.
But I'm sure you are in the same boat as me, surviving Covid with all its emotional weight.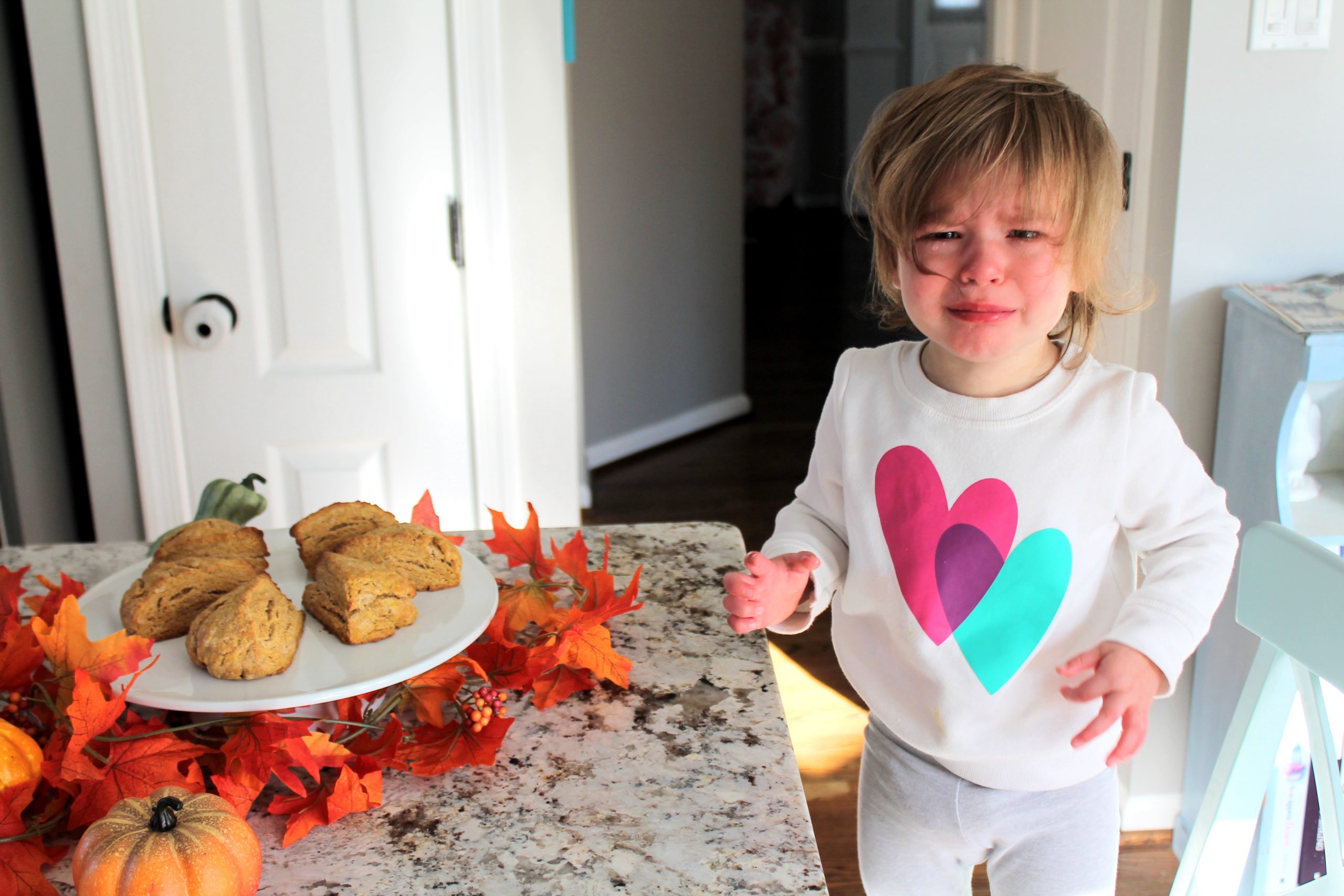 Taking pictures of food has been a low priority amidst suddenly homeschooling and battling loneliness and impatience. I'm not going to bore you with that.
Instead, I am going to keep this post short and sweet. That's right, I'm not even going to share photos of the process. You ain't got time for all that these days, do you?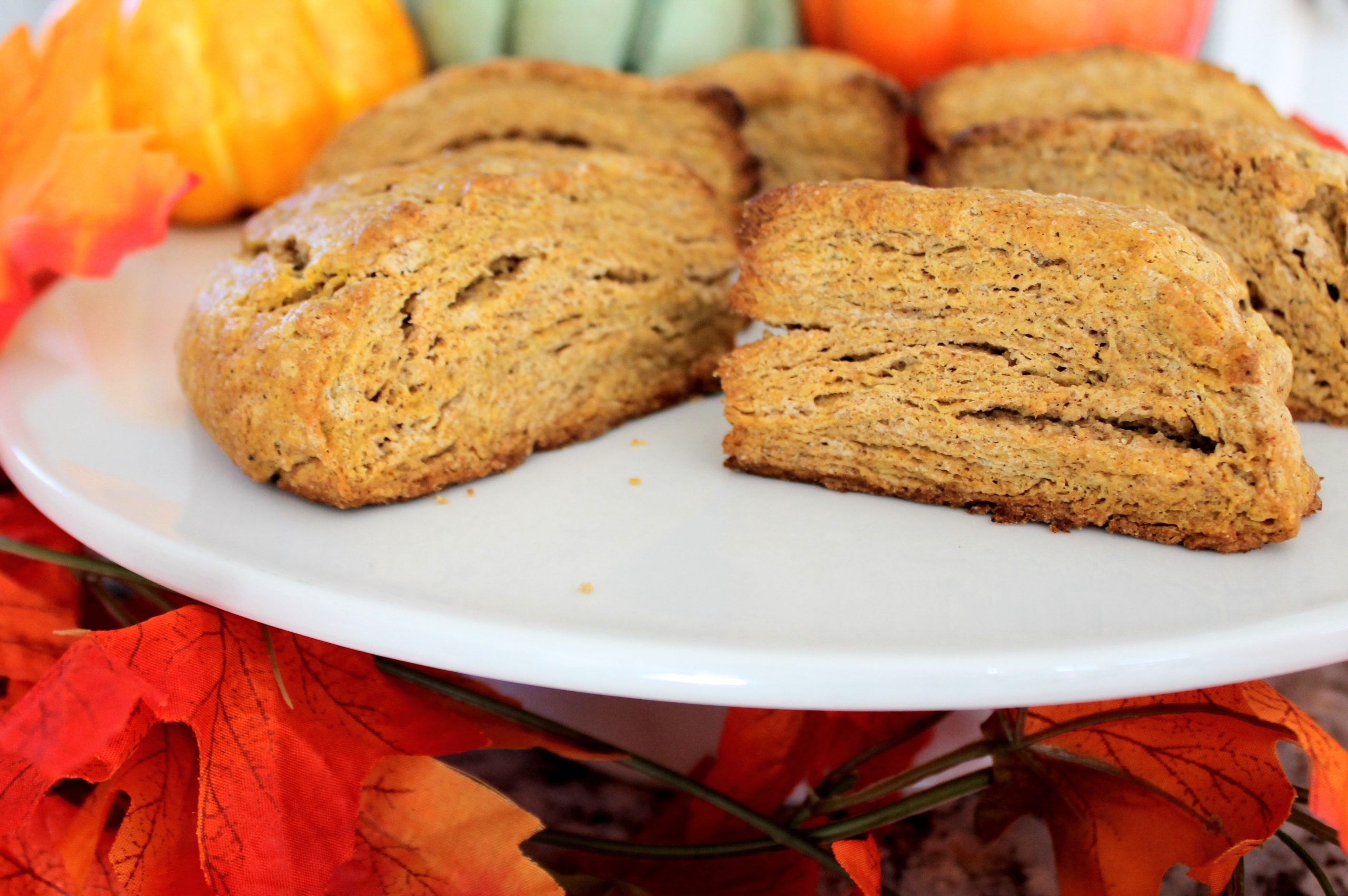 I just want you to know: if you like pumpkin spice, you will like these scones.
(My family devoured them in less than ten minutes.) (You know, after they stopped wailing because I took photos before letting them eat.)
I'm planning to make these again for Thanksgiving breakfast, yum!
Pumpkin Spice Scones
Ingredients
2

cups

all-purpose flour

2

tsp.

baking powder

1½

tsp.

cinnamon*

½

tsp.

nutmeg*

½

tsp.

allspice*

¼

tsp.

ginger*

¼

tsp.

cardamom*

¼

tsp.

fresh ground black pepper*

½

tsp.

salt

½

cup

unsalted butter,

frozen

½

cup

pumpkin puree

(NOT pumpkin pie filling)

¼

cup

heavy cream,

plus 1 tbsp. (optional)

⅓

cup

light brown sugar

¾

tsp.

vanilla extract

1-2

tsp.

raw sugar

(optional)
Instructions
If you haven't yet, place the butter in the freezer.**

Heat oven to 400°. Line a baking sheet with a Silpat or parchment.

In a large bowl, whisk together flour, baking powder, spices, and salt.

Remove the butter from the freezer and grate it over the dry ingredients using the large holes of a box grater.

Using a pastry cutter, roughly cut in the butter curls. The main goal is getting the butter evenly tossed with flour and breaking up very large clumps. There should still be visible pieces of butter throughout.

Measure pumpkin into a glass measuring cup. Blot with a paper towel, pressing and holding until the towel is nearly soaked through.

Add ¼ cup cream, brown sugar, and vanilla to the measuring cup with the pumpkin and stir until well mixed.

Pour the pumpkin mixture into the dry ingredients. Stir gently about 20 times. There will still be bits of dry, flour visible in the bowl.

Dump the contents of the bowl onto a clean work surface. Knead the shaggy bits of flour into the dough, folding 8-10 times until it comes together in a neat disk. This folding process is what produces flaky layers in the scones!

Cut the disk into 8 triangles. Place 2" apart on the prepared baking sheet.

If desired, brush the tops of the scones with the last tablespoon of cream and sprinkle with raw sugar.

Bake for 16-20 minutes, until the tops are golden and the scones do not squish if you gently press on the center.

Cool at least 5 minutes before serving.
Notes
*You may use pumpkin pie spice instead of individually measuring the spices. Use 1 tsp. cinnamon, 2 tsp. pumpkin pie spice, and ¼ tsp. black pepper. Yes, you still need black pepper to make these scones amazing.
**Grating the butter frozen will allow it to mix through the dough faster and stay cold while you do it. It is very challenging to grate butter that is not frozen, so this is highly recommended!
If you are a big fan of sweet breakfasts, you can take these scones over the top with a thin glaze of maple syrup and confectioner's sugar!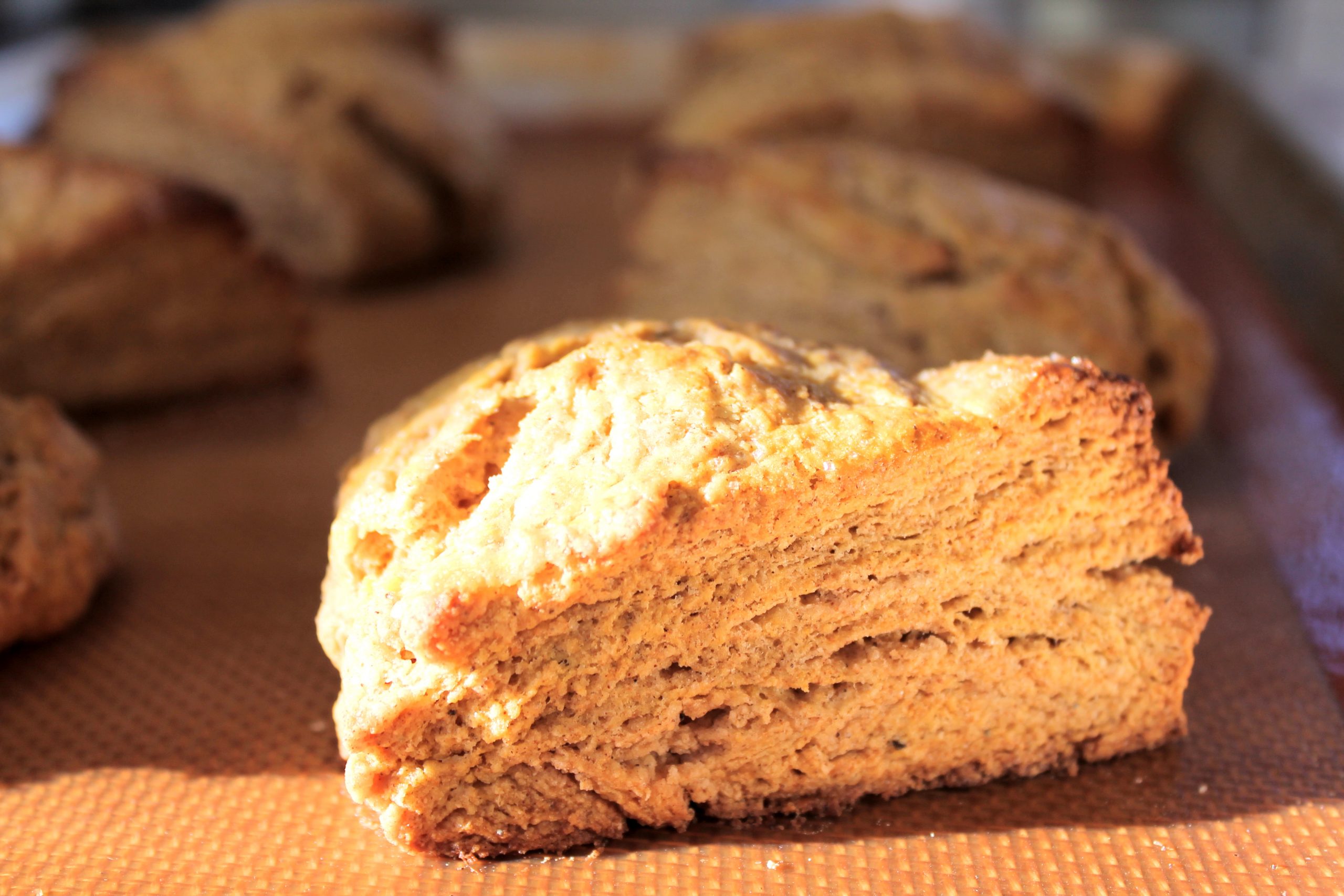 If you do want to see pictures of how to make scones, I have to apologize because it's been 7 years since I shared a scone recipe! Oops. We make scones regularly, but apparently I am just too focused to photograph it. The most recent scone recipe I made was this maple pecan version, in which you can check out the shredded butter deal, but it won't be pretty. Ha!