This post was sponsored by Naked Nutrition. All comments and recipes are my own!
Christmas cookies are a B I G DEAL at my house. I have a handful of recipes that I make every year, no matter what, and when we get through those, the kids and I start branching out.
This year, we are branching out to peanut butter blossoms.
PB blossoms are such a classic cookie, but I did not grow up eating them. (Y'all. Peanut butter was for sandwiches, and chocolate was for cookies. Who would dare combine the two??)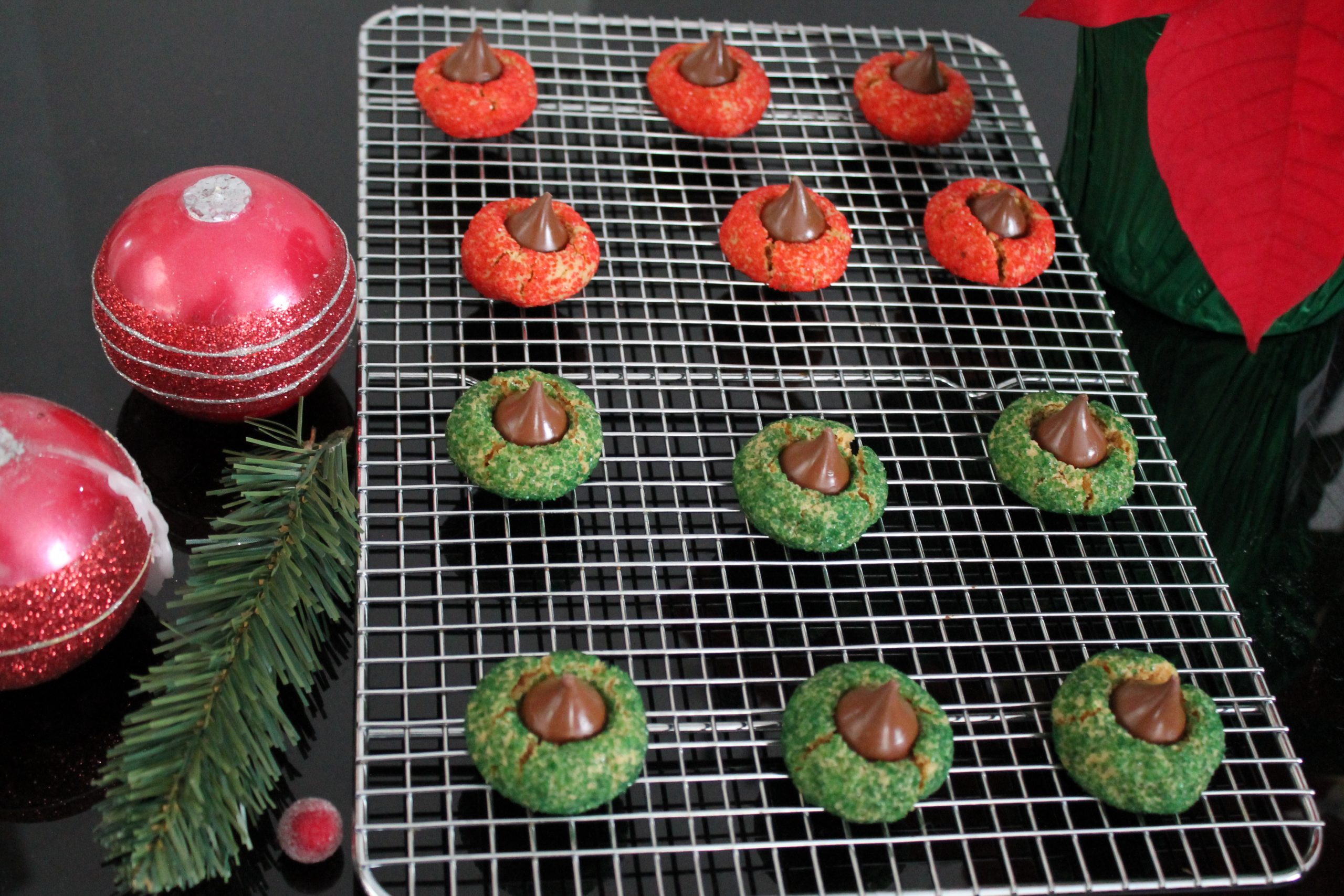 I've been on a quest to make more "cute" Christmas cookies for my kids (because let's be honest, my favorite sweets are delicious but nothing much to look at. I'm talking about you, brown sugar shortbread). PB blossoms are the answer, with their festive, brightly colored sugar coating! Delicious and pretty for the holidays.
Here's the thing. You know you can't bake with natural peanut butter, right? It just doesn't work. As I no longer stock "baking" peanut butter in my house, I have found an alternate way to make PB sweets.
The secret ingredient is: powdered peanut butter!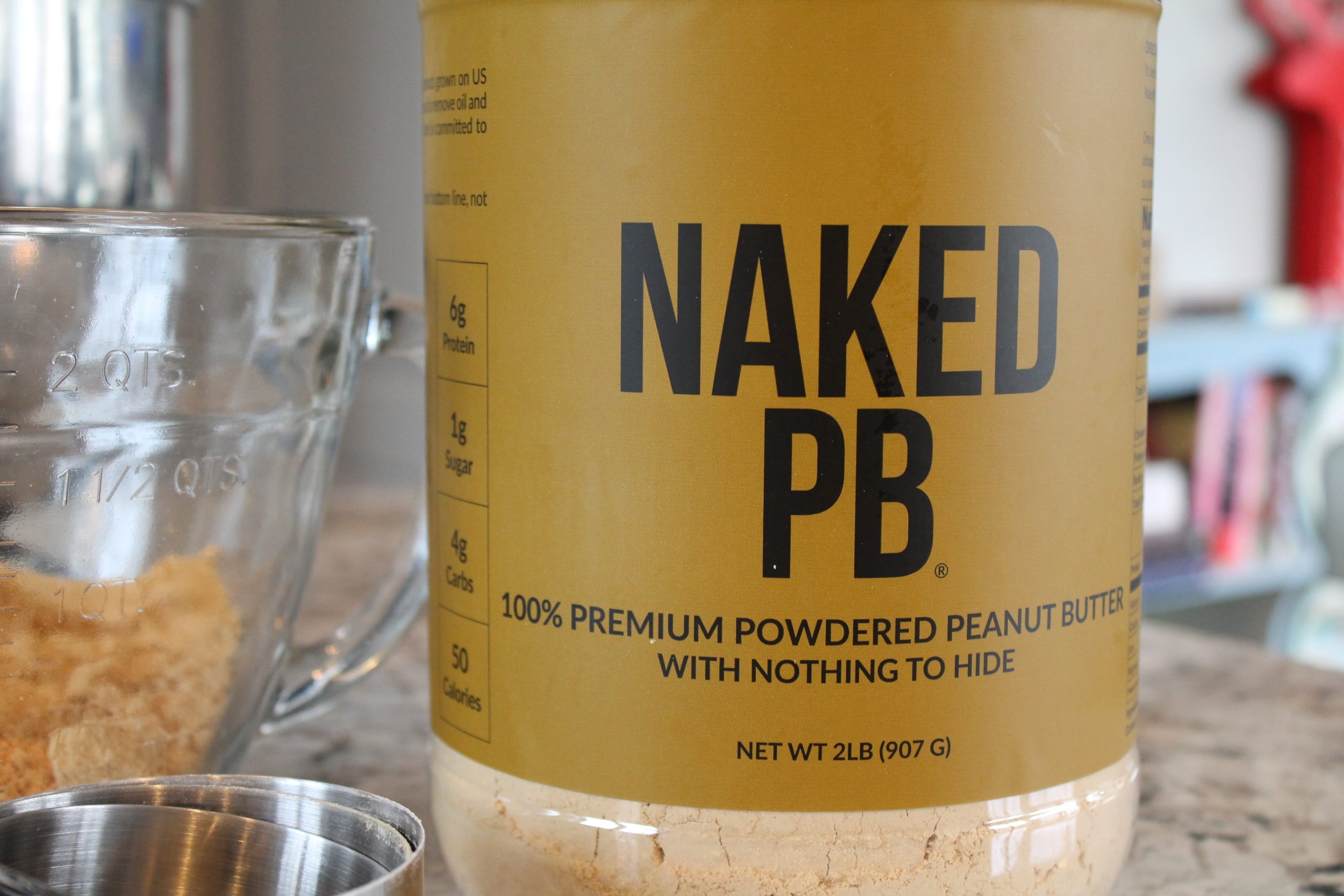 This is why I am so glad Naked Nutrition sent me a big jar of their Naked PB.
Powdered peanut butter can be substituted 1:1 (by volume) for flour in any cookie recipe. Because it is so high in protein, but low in fat, it will produce tender and flavorful cookies every time, with the bonus that they are actually lower in carbs/sugars than your traditional peanut butter treat.
It's win-win.
If you've never tried powdered peanut butter before, you should. We sprinkle it into bowls of oatmeal and into smoothies, as well!
This Christmas, instead of buying jars of chemically stabilized peanut butter, I tracked down a simple recipe for thumbprint cookies, and then converted it for a scrumptious batch of peanut butter blossoms baked with Naked PB!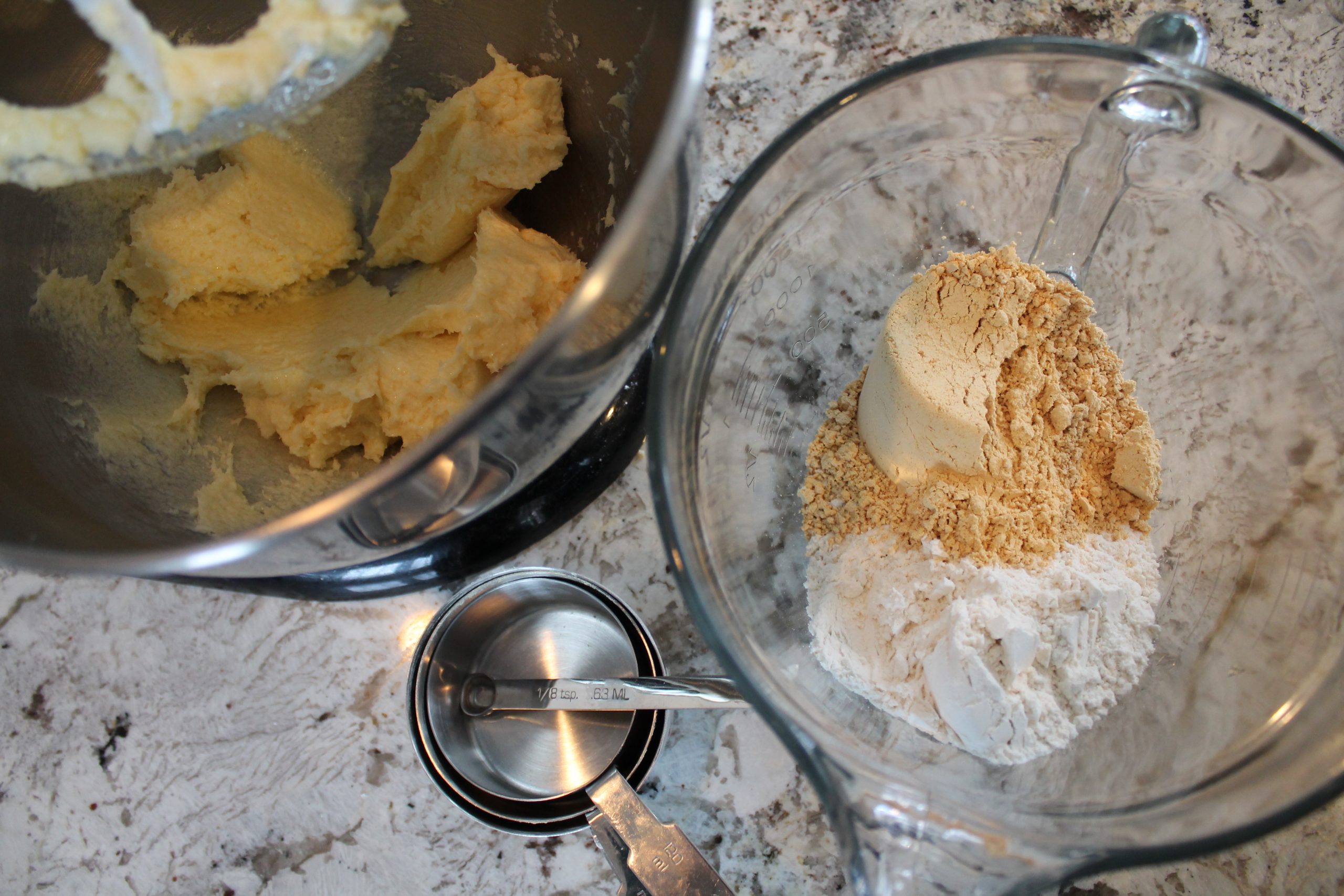 Start by beating together butter and granulated sugar until the mixture is light and fluffy. Beat in an egg, vanilla extract, and almond extract.
Y'all. Have you ever tried a tiny splash of pure almond extract in a peanut butter cookie? The result is amazing. The almond compliments the flavor of the peanut butter, giving it depth and richness, almost making it sweeter. Confession: I didn't even like peanut butter cookies until the first time someone offered me a PB cookie spiked with almond.
In a separate bowl, whisk together the flour, peanut butter, salt, and baking powder. I used only half a teaspoon of salt in mine, but I do really like a hit of sweet-and-salty in my PB desserts, so next time I make these, I will increase the salt to ¾ tsp.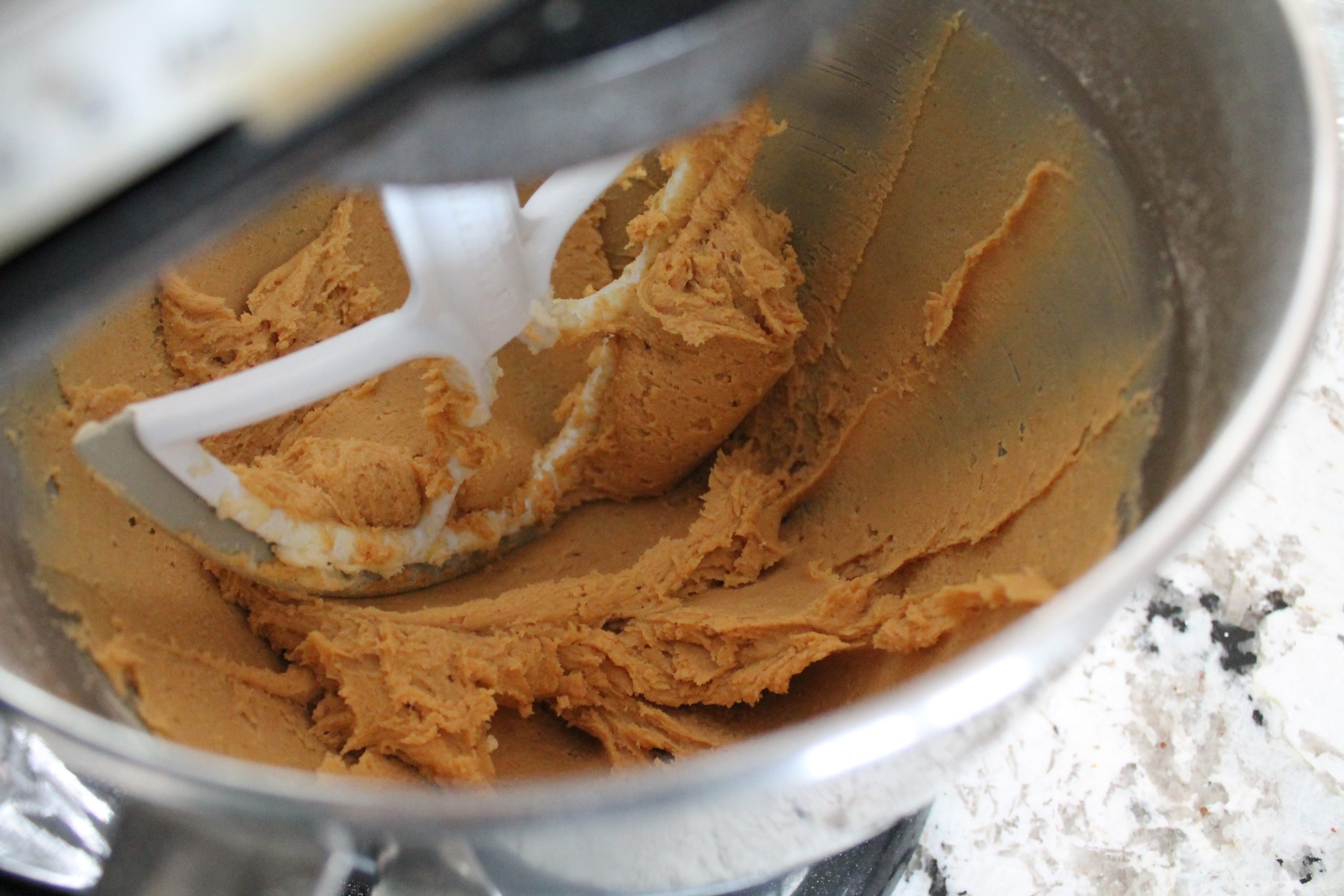 Mix the powdered PB mixture into the creamy butter. The dough will be a tad sticky (not so sticky that it sticks to your hands, but perfect for rolling in sugar!).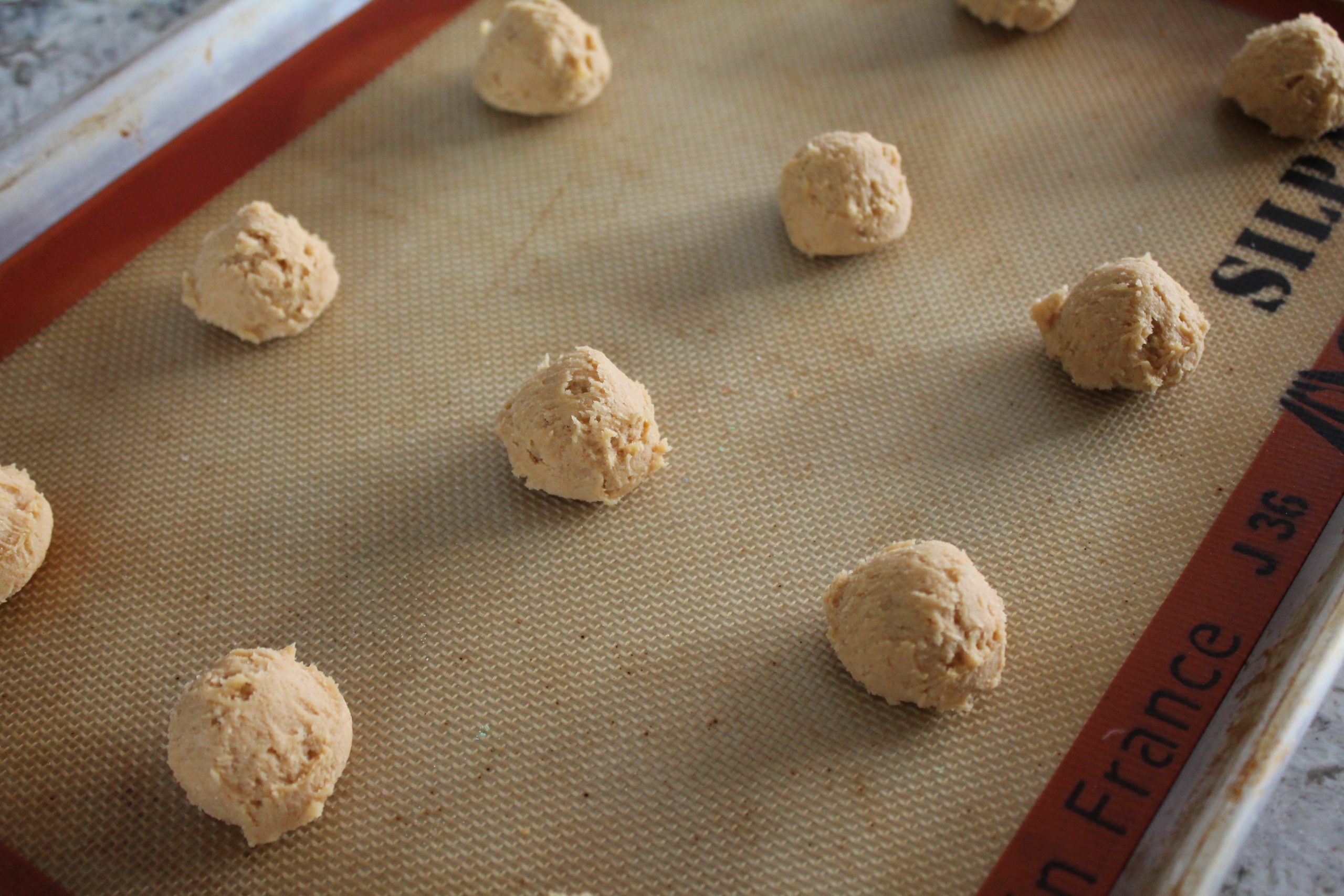 Scoop 1″ balls of dough onto a lined cookie sheet. These do not spread too much, so you can place them as close as 1″ apart. Roll into smooth balls.
Roll each ball in colored sugar, completely coating with red or green.
This is a great step for kids to help with! My kids help me bake all the time, and it is one of the ways I can share what I love with them. (Also…ahem…please pardon my real life happening in the background.)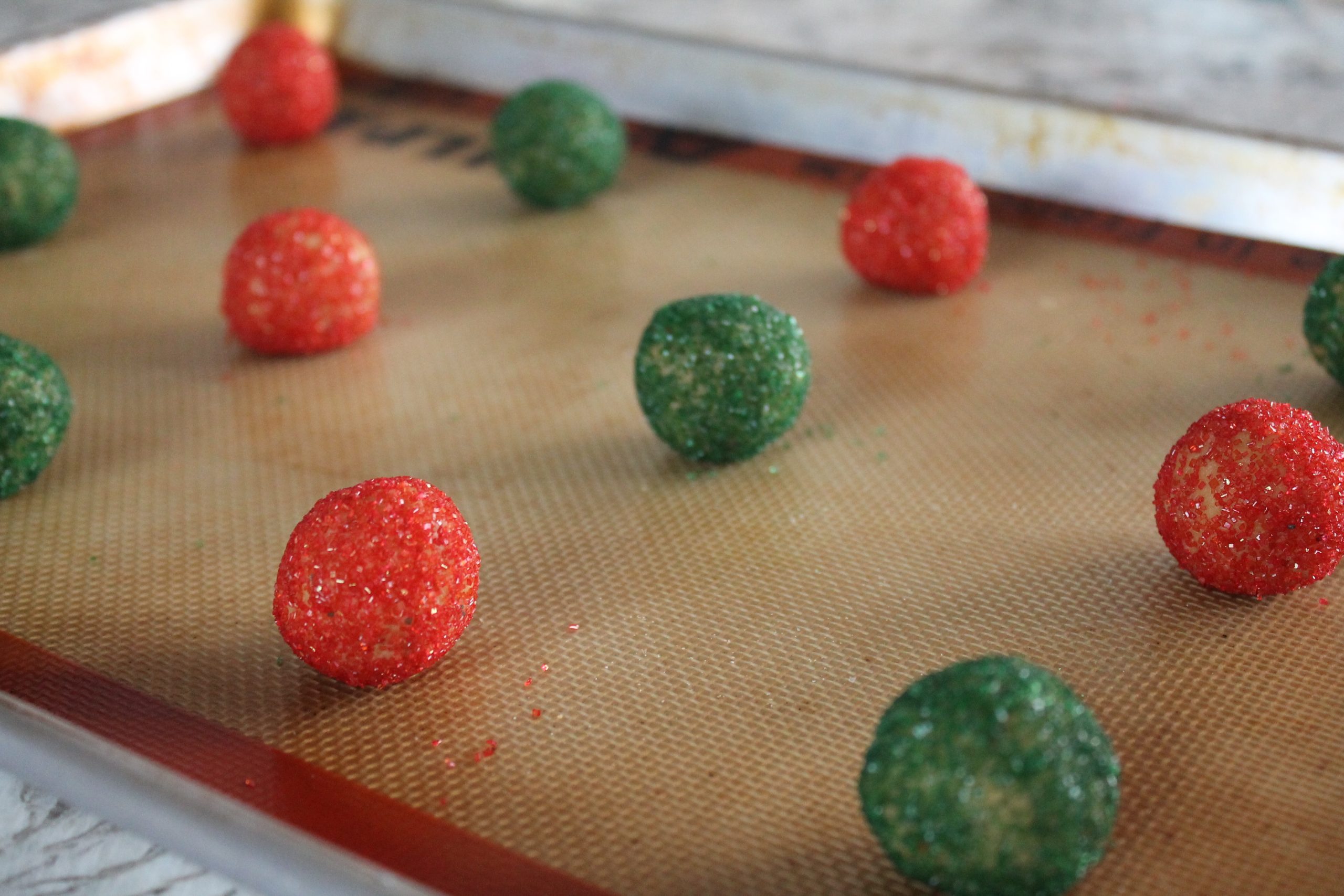 Chill the dough balls on their trays for 20 minutes or up to 2 days (if you cover them). This will help the cookies to puff instead of spreading when you bake them!
When you're ready to bake, heat the oven to 350°. Bake the cookies straight from the fridge for 9 minutes. They should be puffed but soft.
While the cookies bake, unwrap your Hershey kisses!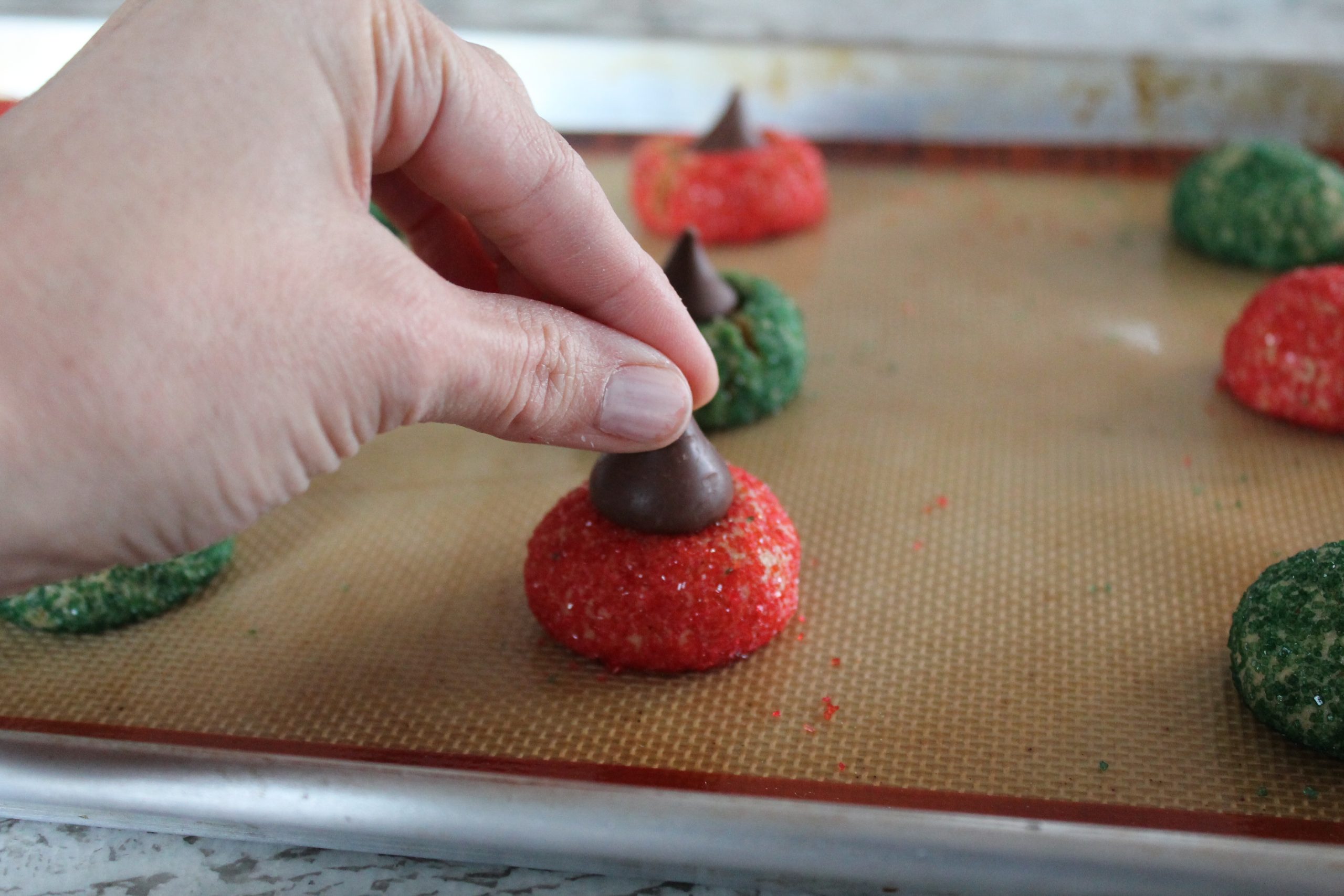 Immediately upon removing the cookies from the oven, press a kiss into the center of each cookie. (This is also a fun kid step, if your kids are old enough not to touch the hot metal pan.)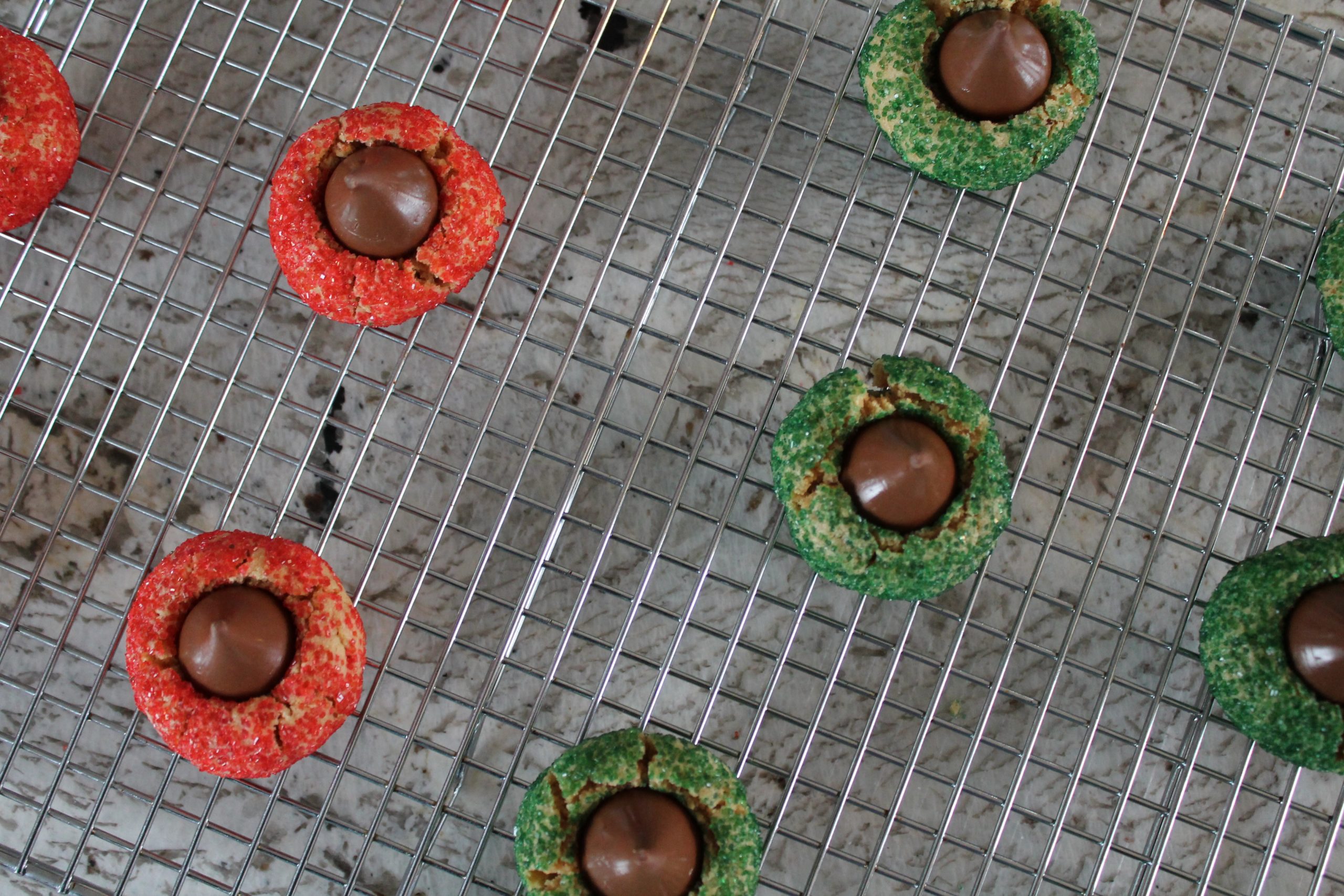 Allow to cool on the tray for 10 minutes before transferring to a wire rack.
These are addictive, but try not to eat them all at once. When they are completely cooled and the chocolate has firmed back up, you can store these cookies in an airtight container up to two weeks.
Powdered Peanut Butter Blossoms
Keyword
chocolate, Christmas, peanut butter
Prep Time
15

minutes
minutes
Cook Time
20

minutes
minutes
Chill Time
20

minutes
minutes
Total Time
55

minutes
minutes
Ingredients
¾

cup

unsalted butter,

room temperature

½

cup

granulated sugar

1

large

egg

1

tsp.

vanilla extract

¼

tsp.

almond extract

1

cup

all-purpose flour

¾

cup

powdered peanut butter,

such as Naked PB

½

tsp.

baking powder

½

tsp.

salt

(or up to ¾ tsp. if you love salty PB)

red and green colored sugars

30

Hershey kisses
Instructions
Line two large cookie sheets with Silpats or parchment.

In a mixer bowl fitted with the paddle attachment, beat butter and sugar together until light and fluffy, about 2 minutes.

Add the egg, vanilla, and almond extract. Beat again until smooth and creamy.

In a separate bowl, whisk together the flour, powdered PB, baking powder, and salt. Add all the dry ingredients to the creamed mixture and stir on low speed until combined, then beat for 30 seconds.

Scoop 1" balls of dough onto the prepared cookie sheets. The cookies will not spread much, so you only need about 1" space between them. Roll into uniform balls.

Roll the balls through colored sugar to coat.

Chill for 20 minutes to help prevent the cookies from spreading in the oven. Meanwhile, unwrap the Hershey kisses and set them aside.

Bake cookies for 9-10 minutes.

Immediately after removing cookies from the oven, press a Hershey kiss into the center of each cookie.

Allow to cool for 10 minutes before enjoying!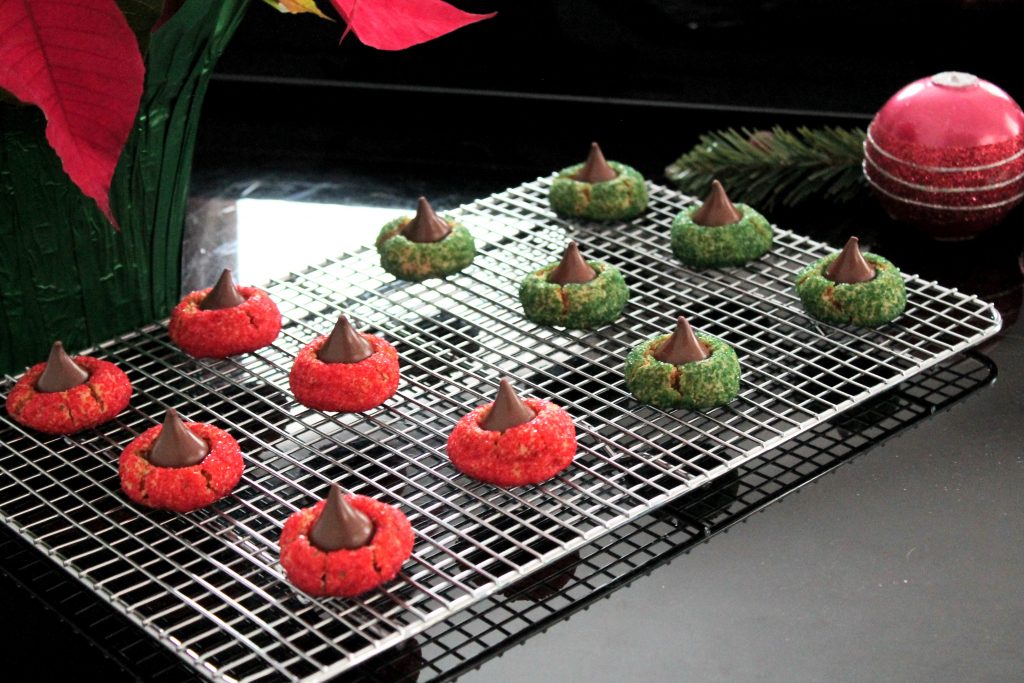 ♥ Melissa