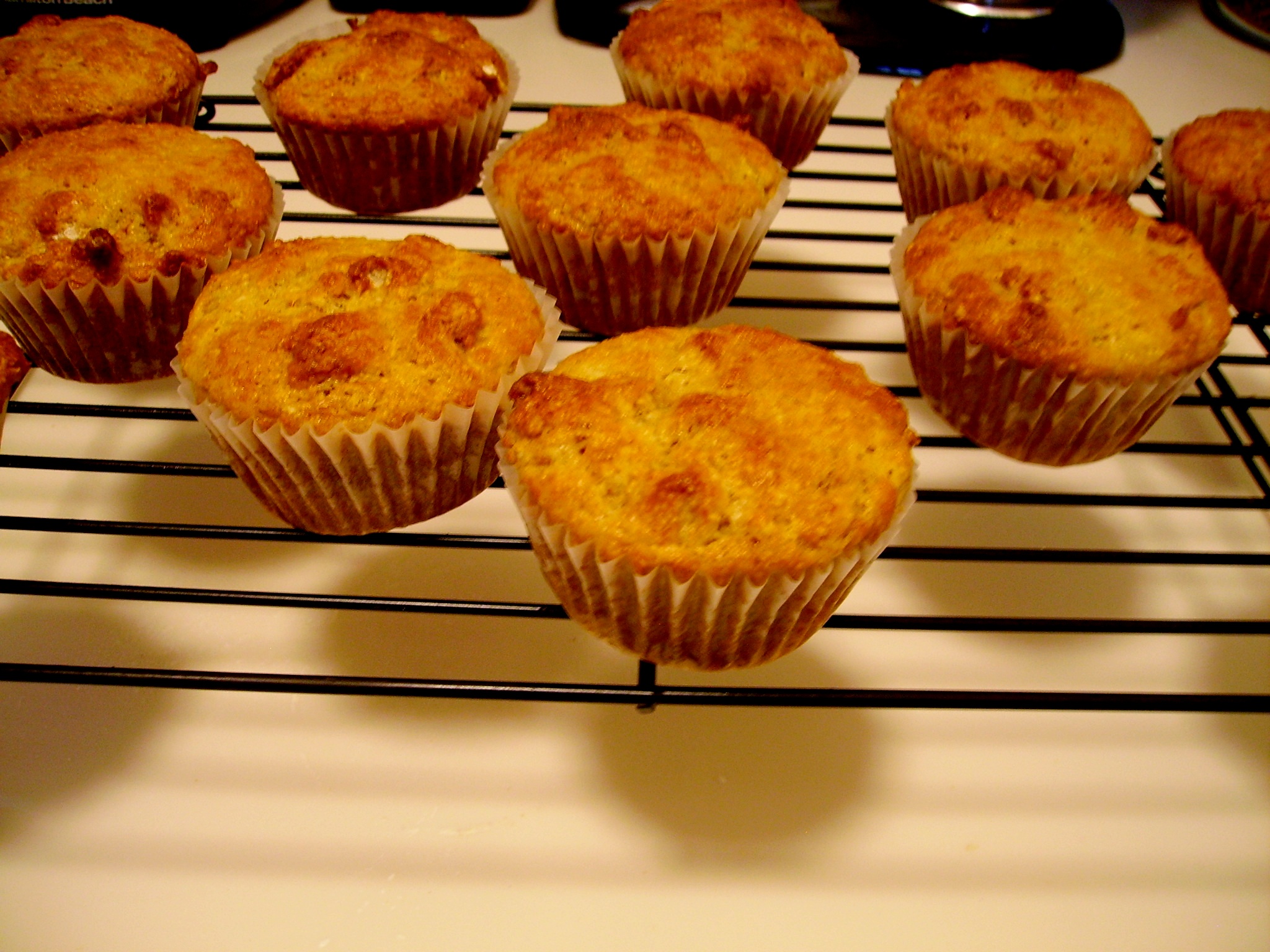 Okay, okay, these are really bran muffins…but I wanted to lure you here, and I know how many people are afraid of the word bran. Also, if you are smart and try these muffins out some time, now you will have a euphemism at the ready!
A few weeks ago, my very own copy of Super Natural Every Day arrived in the mail. I have been on a healthy kick lately, and I love Heidi's blog, 101 Cookbooks, so I was sure this cookbook would be a hit–full of hearty vegetarian eats that would make my insides smile. I carried the book around with me…I put little yellow post-its on almost every page to mark the recipes I wanted to make…I decided to start with a breakfast food…but even I was a little afraid of the word bran before I finally got myself up early to make these muffins.
Let me just assuage your fears: these muffins are fantastic. They are crumb-y and flavorful, more filling than your average white flour muffin, but no less delicious. They are full of great ingredients to start your morning off right. In fact, my husband woke up to the smell of these muffins in the oven and broke his no-breakfast tradition to eat two of them.
These were a bit more time-consuming to make than my regular muffin recipe, but well worth the slightly extra effort.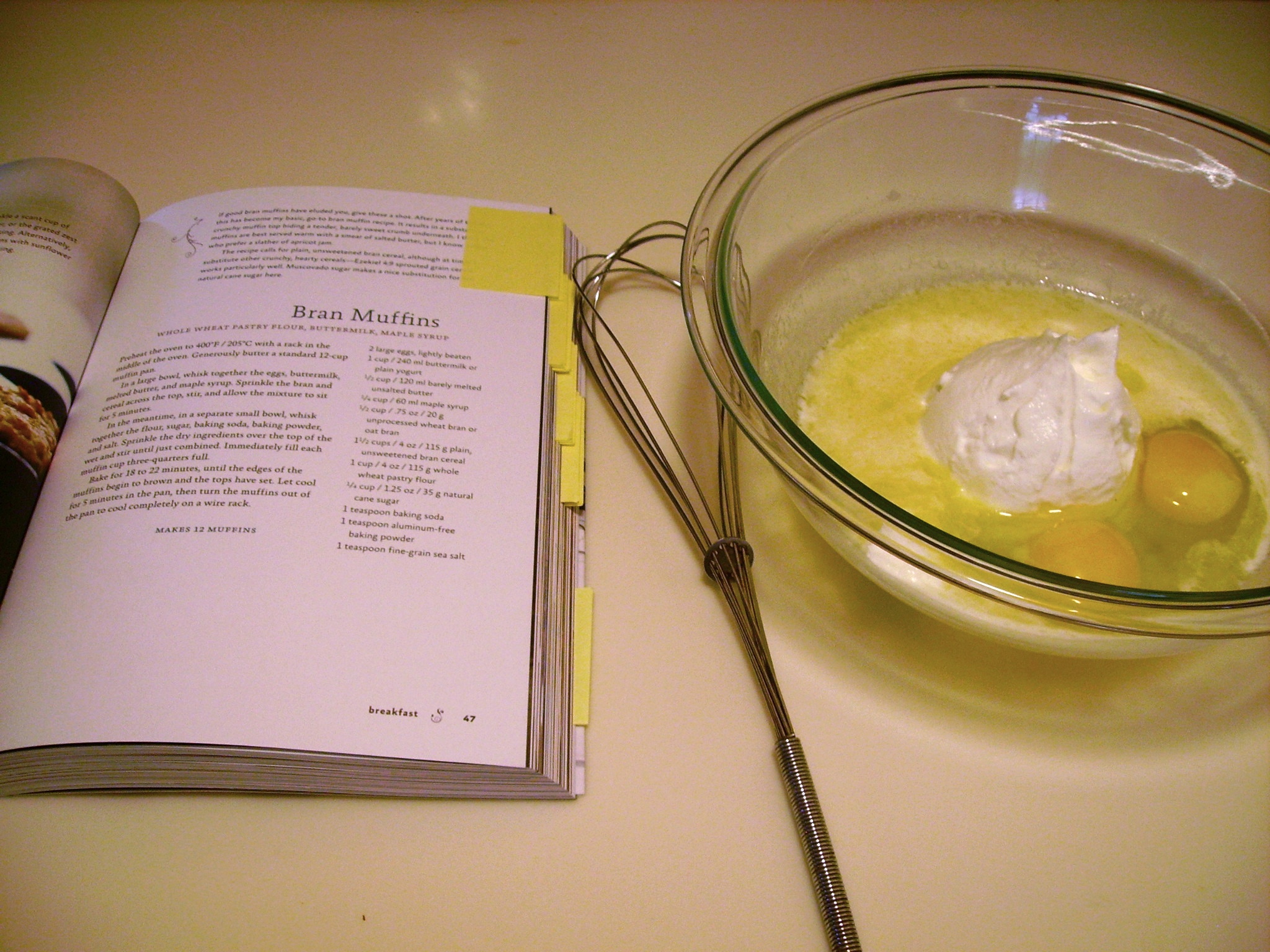 First, mix together melted and cooled butter, plain Greek yogurt, 2 eggs, and some real maple syrup.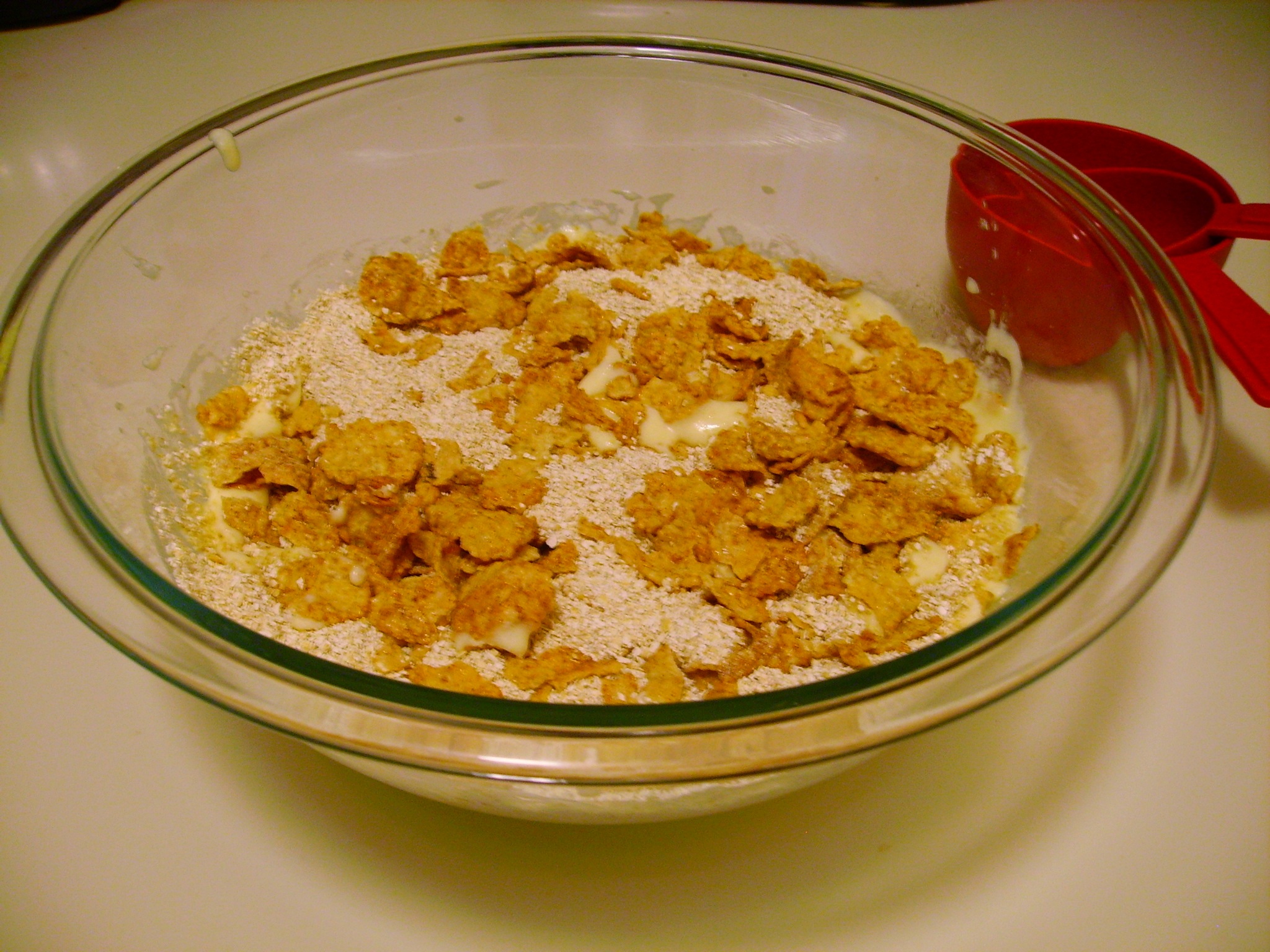 Drop the cereal flakes of your choice and either wheat or oat bran over top of the wet ingredients and let them sit for 5 minutes. The recipe calls for unsweetened bran cereal, but all I had was Cinnamon & Pecan Special K, so I picked out the pecans and used that. I really enjoyed the subtle hint of cinnamon in the finished muffins, so the next time I make these, if I use a different cereal, I will probably add ¼ tsp. cinnamon to get the same effect. After dumping all the cereal and bran atop the wet ingredients, I pressed down lightly to allow more cereal to sink into the yogurt mixture.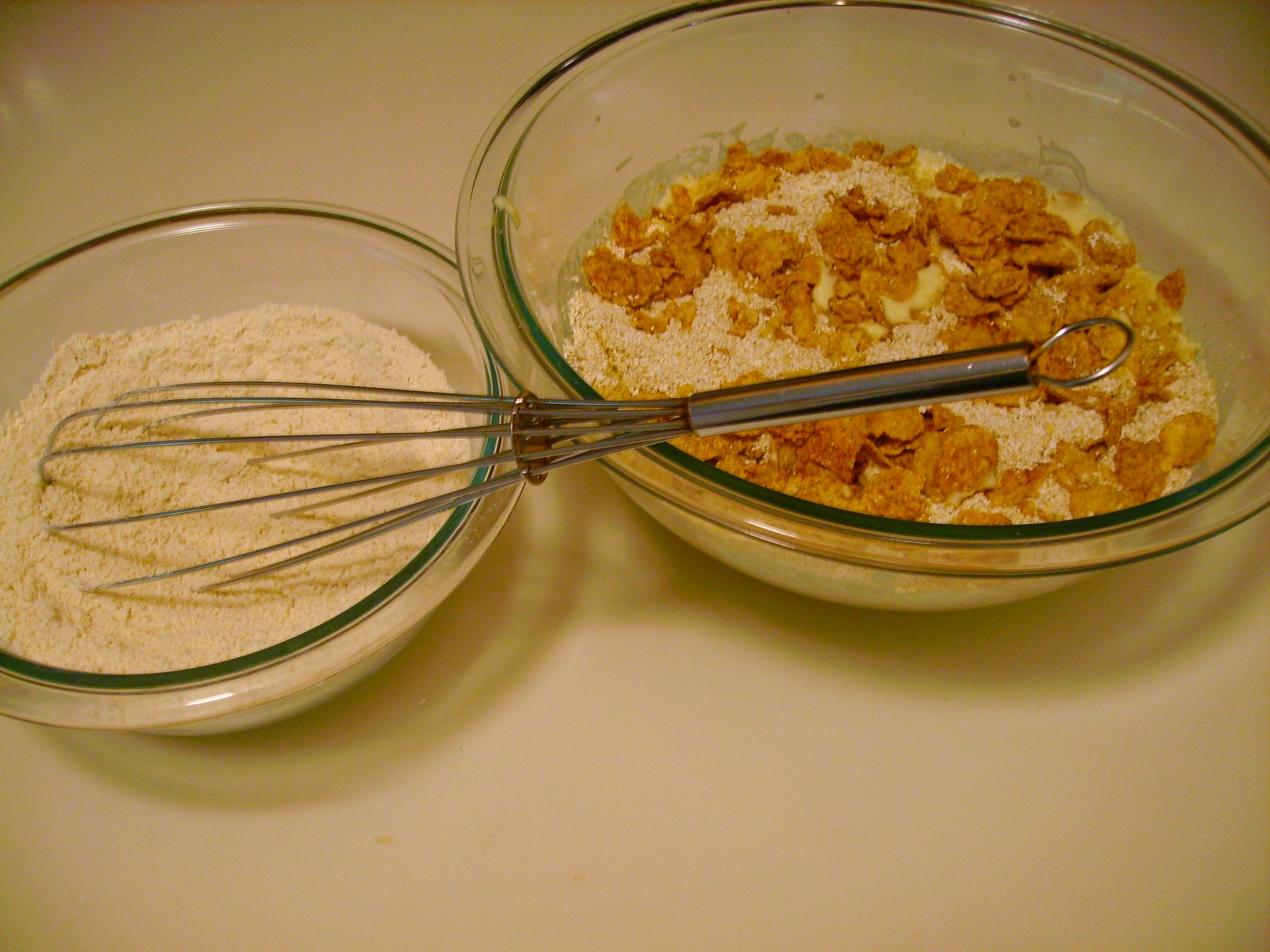 Mix all the dry ingredients together, and then stir into the wet ingredients with a wooden spoon.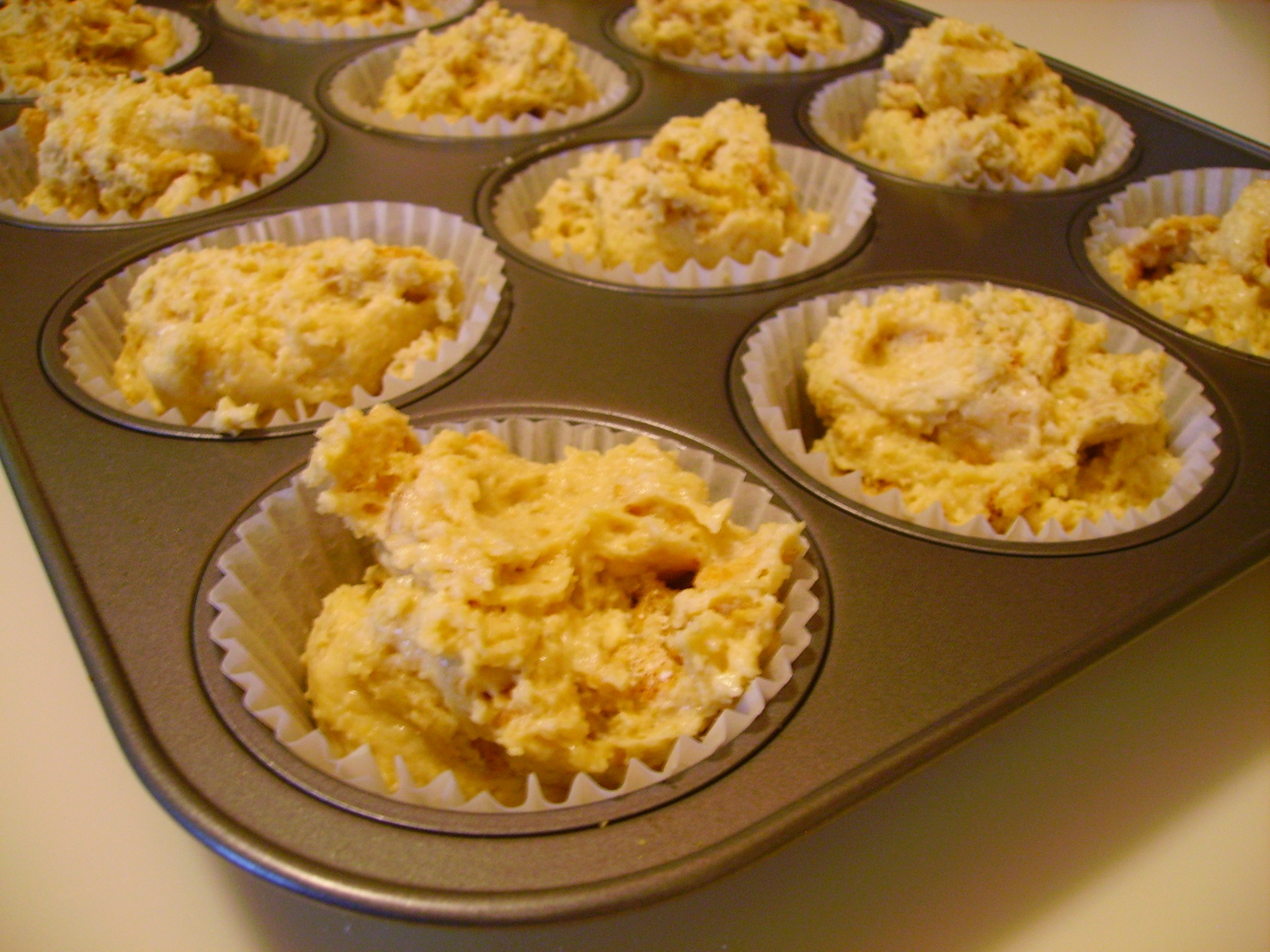 Immediately drop the batter into standard-size, paper-lined muffin cups and bake for 18–20 minutes in a 400° oven. Don't forget to lick the spoon…and the bowl…and anything else that got muffin batter on it.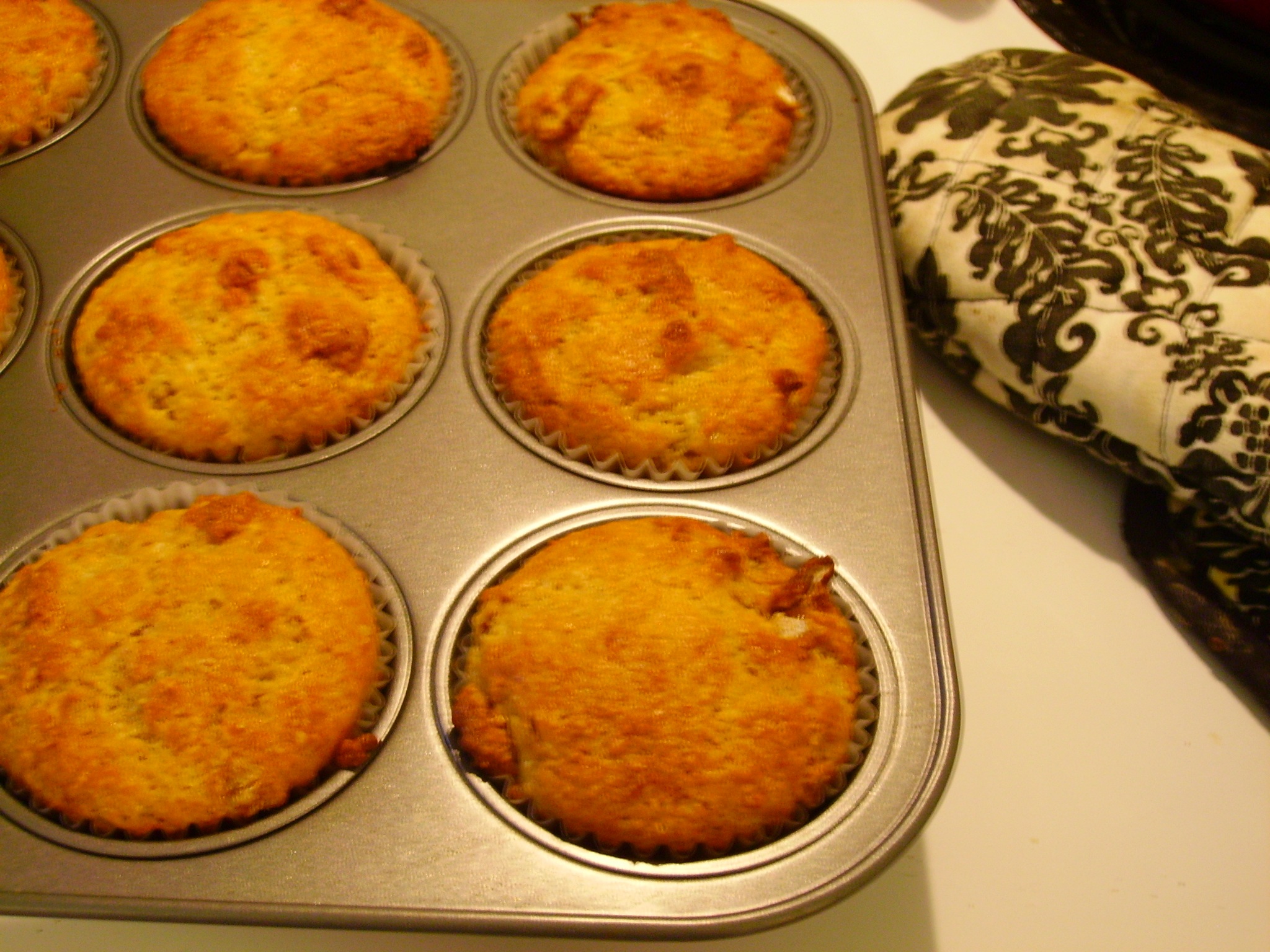 Let the muffins cool slightly before eating.
Cereal Muffins (a.k.a. Bran Muffins)
adapted lightly from Super Natural Every Day
makes 12
Ingredients:
½ cup unsalted butter, melted and cooled slightly
1 cup plain, non-fat Greek yogurt
2 eggs
¼ cup real maple syrup
½ cup oat or wheat bran (I used oat bran)
1½ cups bran cereal (or other flaky cereal of your choice)
1 cup whole wheat pastry flour*
¼ cup sugar
1 tsp. baking powder
1 tsp. baking soda
1 tsp. fine grain sea salt
Directions:
Whisk together the butter, yogurt, eggs, and maple syrup until smooth. Sprinkle the bran and bran cereal over the wet ingredients and let sit for 5 minutes.
Meanwhile, whisk together the dry ingredients in a small bowl.
Stir the dry ingredients into the wet ingredients with a wooden spoon until just combined. Do not overmix, lest the muffins become tough and chewy.
Immediately scoop the batter into a standard muffin tin lined with paper cups.
Bake for 18–20 minutes. Let the muffins sit in the muffin tin for 5 minutes before removing to a wire rack to cool.
*Note: If all you have is regular whole wheat flour, use 1 cup minus 2 tbsp.

Enjoy!