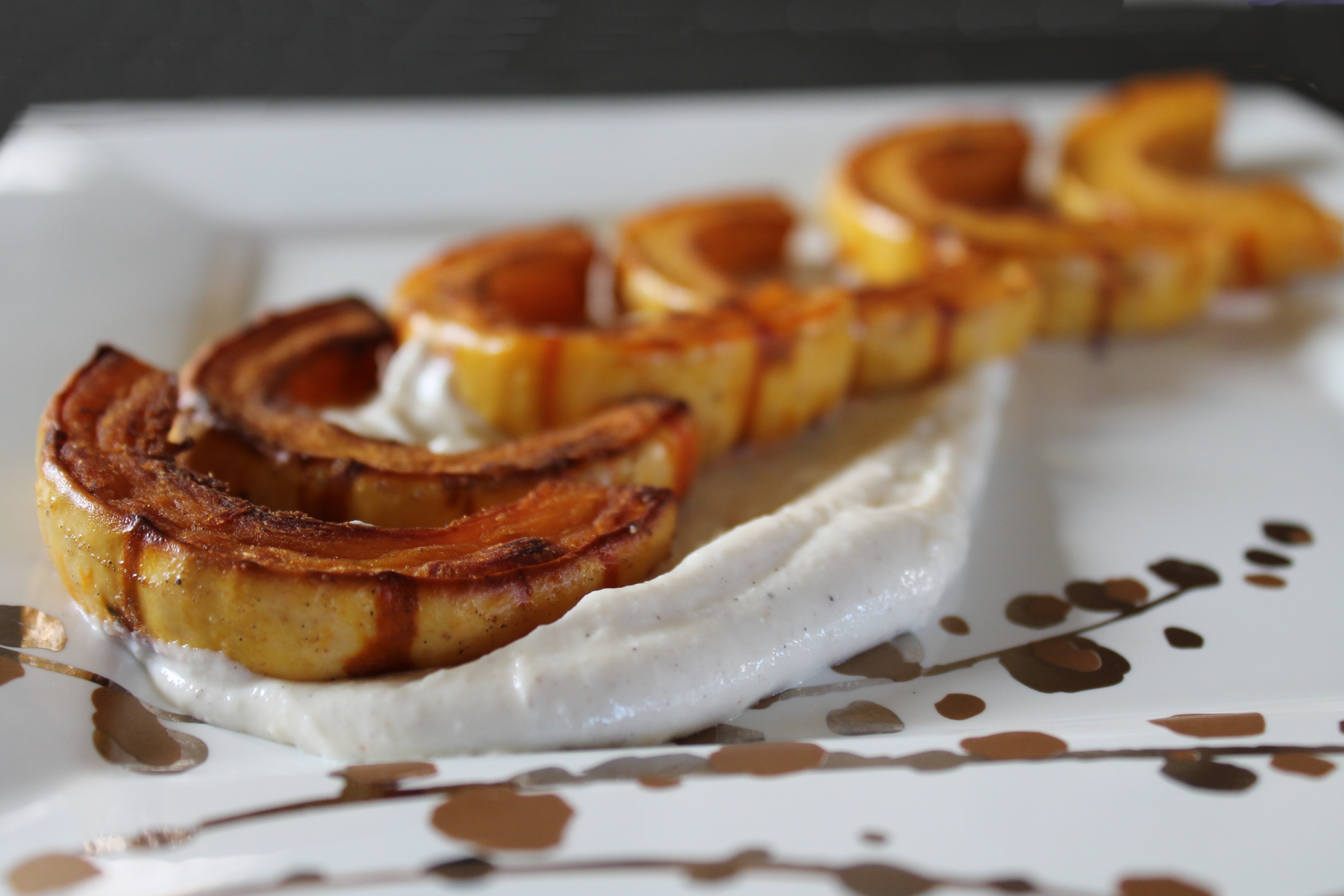 There is so much to be thankful for!
Day 7: Thankful for new friends and birthday parties. Thankful for family visiting from out of town, for cuddles with Caitlin and s'mores around the fire pit.
Day 8: Thankful that my brother is home from his adventures in Africa!
Day 9: Thankful for the cool weather of Fall and the opportunity to eat fresh food seasonally, a blessing I know not everyone has. Thankful for Fall squashes.
Like the lovely delicata!
This month for the Secret Recipe Club challenge, I had the pleasure to peruse Culinary Adventures with Camilla, written by the fearless leader of the group B exchange. Camilla cooks recipes from all over the world, which I love! But this month I really wanted to focus on Thanksgiving fare, and I couldn't pass up the opportunity to try delicata squash, which Camilla says she cooks almost weekly when it's in season.
This recipe combines two of my favorite things: a hint of warm, spicy cardamom, and sweet, starchy Fall squash. The end result is simple and basic, a perfect complement to the rich and saucy dishes that will litter the Thanksgiving table.