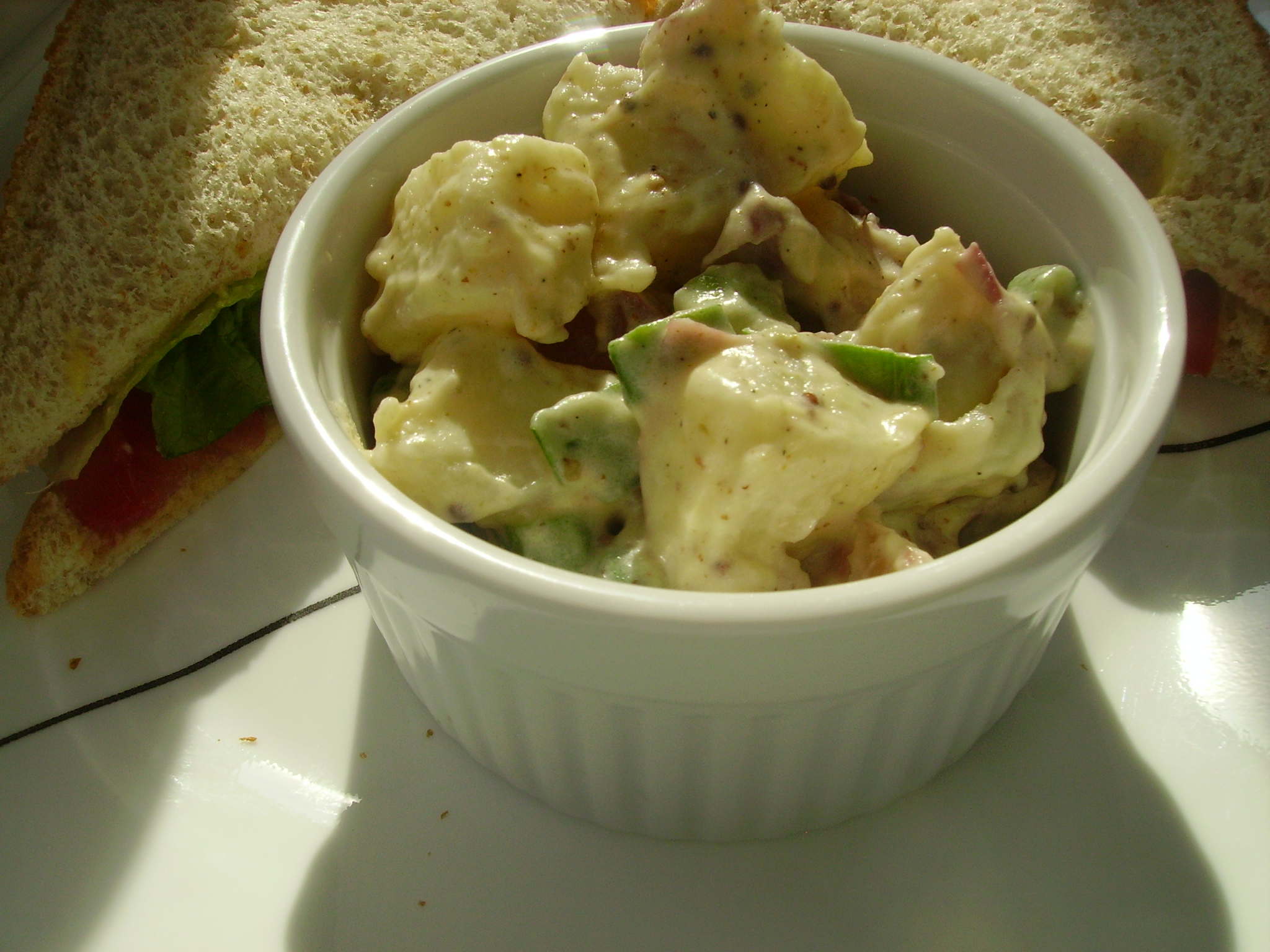 It's Memorial Day weekend!
And you know what Memorial Day means…cookouts. Grilling. Paper plates and yard games. I think food somehow always tastes better outside, don't you?
One thing you definitely can't be without during your cookout extravaganza is some really good potato salad. I discovered this version in a mayonnaise commercial a few years back, and it rapidly became my favorite. Red potatoes, Dijon mustard, green onions, and fresh oregano. Yum.
It's so easy to make, so let's put the potatoes on to boil and get ready for a great Memorial Day!