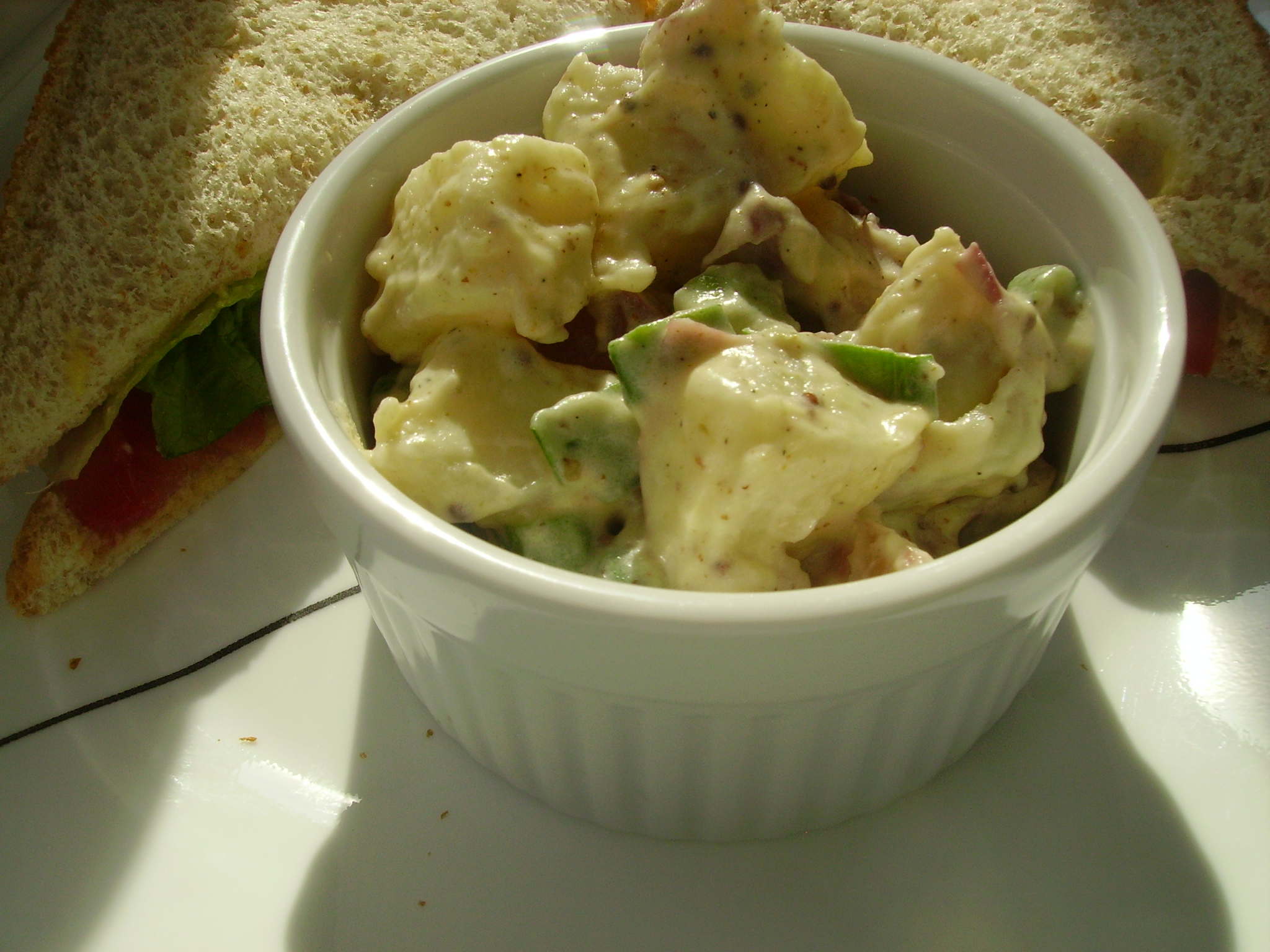 It's Memorial Day weekend!
And you know what Memorial Day means…cookouts. Grilling. Paper plates and yard games. I think food somehow always tastes better outside, don't you?
One thing you definitely can't be without during your cookout extravaganza is some really good potato salad. I discovered this version in a mayonnaise commercial a few years back, and it rapidly became my favorite. Red potatoes, Dijon mustard, green onions, and fresh oregano. Yum.
It's so easy to make, so let's put the potatoes on to boil and get ready for a great Memorial Day!
Cut about 12 small red potatoes into bite-size chunks. You can peel them if you want to, but personally I like the red skin so I just leave it on.
Boil the potatoes until soft, somewhere between 10 and 15 minutes. Test a few of the larger pieces with a fork to make sure you can pierce them easily.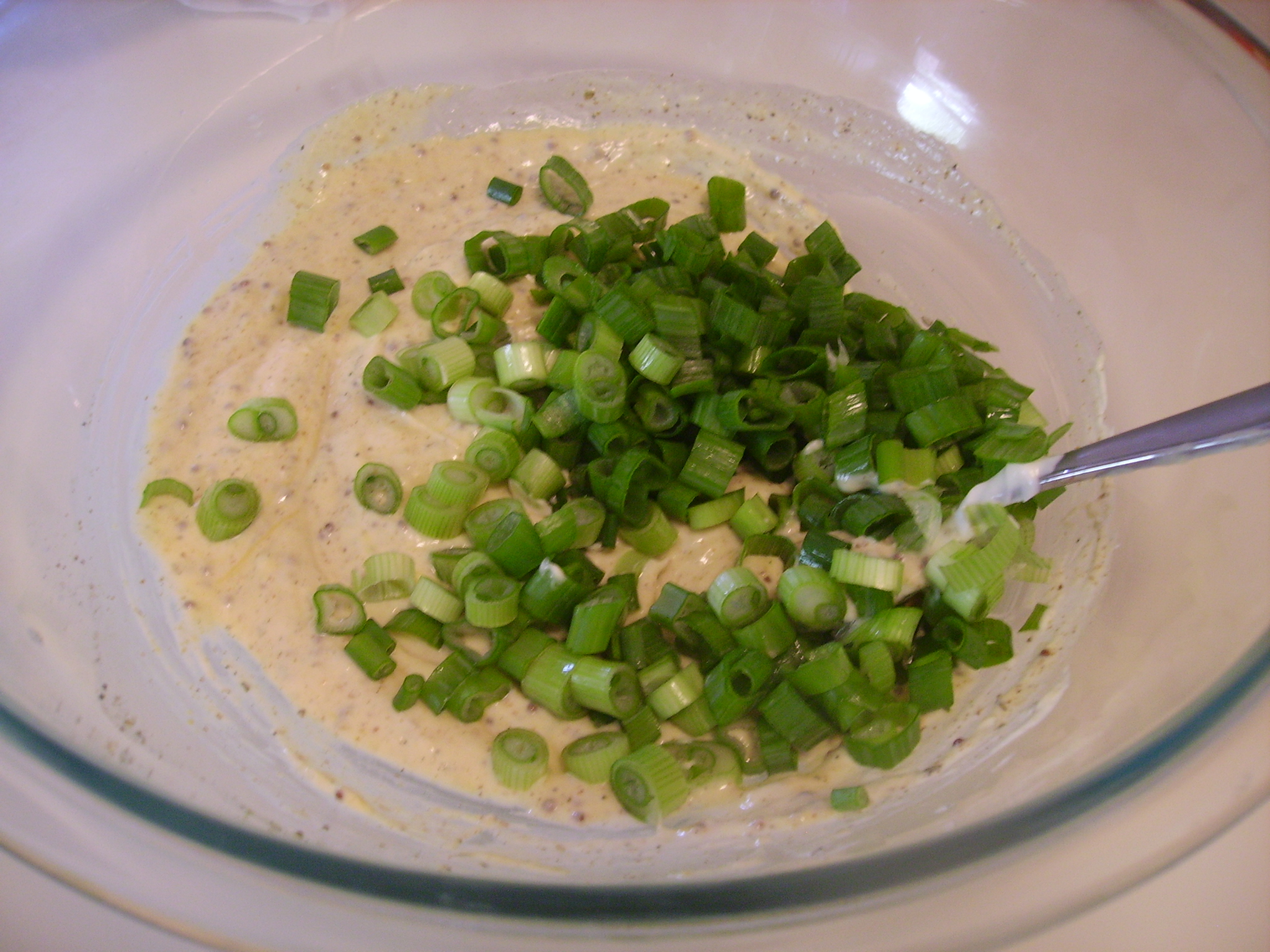 Meanwhile, chop up the green onions and some oregano (if you have it! I didn't have any on hand, so I had to use dried this time, but I promise it's a thousand times better if you spring for fresh green herbs).
Stir together the mayonnaise (I prefer to go lighter on the mayo), Dijon mustard (I love mustard, so I always use the larger amount), whole grain Dijon, vinegar, garlic, and seasonings.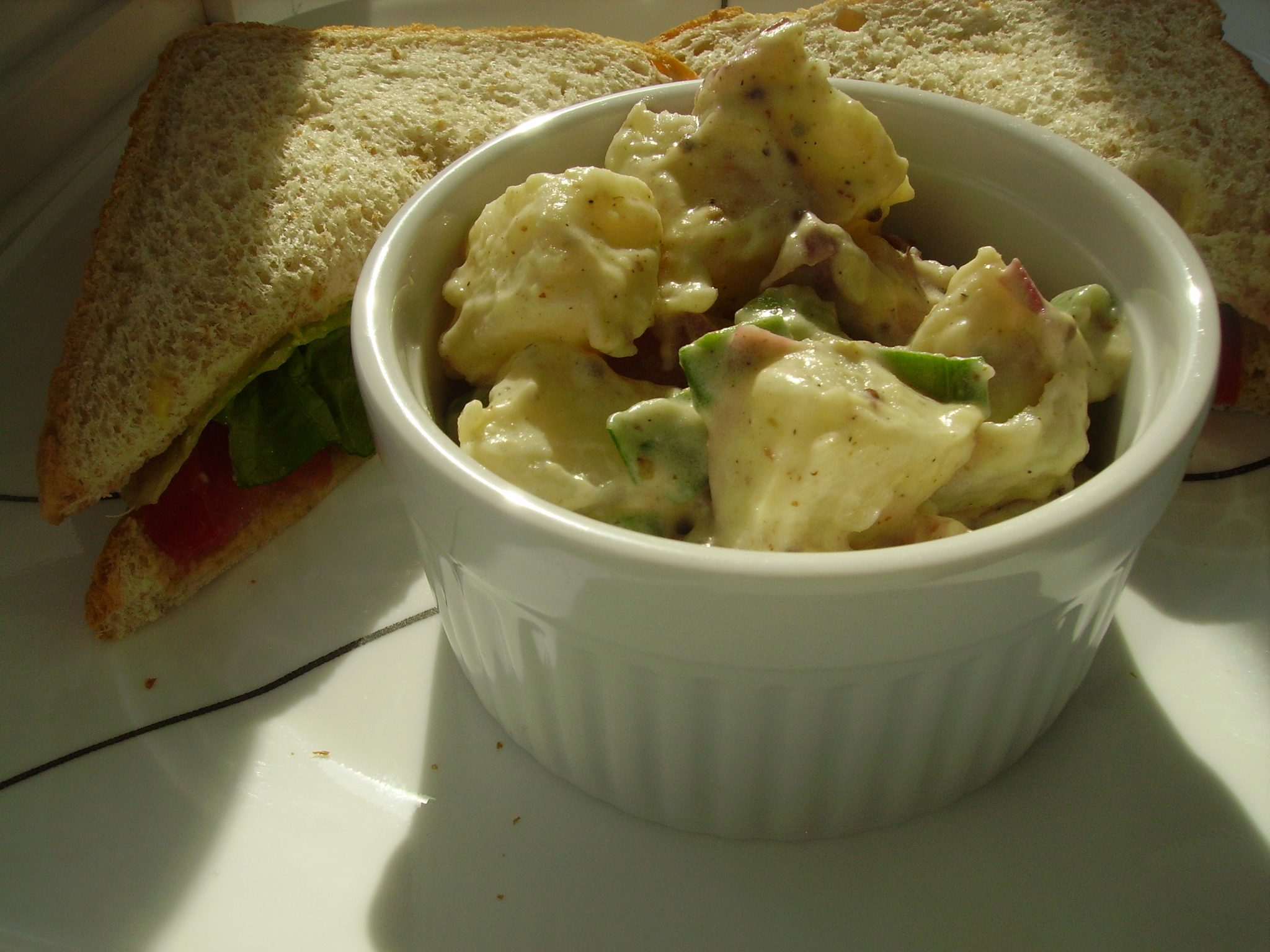 When the potatoes are completely cooked, drain them well and toss them into the mustardy dressing along with the green onions and fresh chopped oregano. Stir until evenly coated. Taste and season with additional salt and pepper if needed.
Serve with burgers, sandwiches, grilled veggies, or whatever your favorite cookout food is!
Green Onion Potato Salad
adapted from Bobby Flay
serves 8–10
Ingredients:
3 lbs. small red potatoes
¾–1 cup mayonnaise (not Miracle Whip)
2–3 tbsp. Dijon mustard
1 tbsp. whole grain mustard
2 tbsp. white wine vinegar
2 cloves garlic, minced
¼ tsp. thyme
2 tsp. salt
½ tsp. fresh ground black pepper
6 scallions (green and pale green parts), thinly sliced
¼ cup chopped fresh oregano or marjoram
Directions:
Slice the potatoes into ¼″ rounds or medium-size chunks. Toss into a large pot of boiling water. Cook for 10–15 minutes, or until tender. Drain.
Combine mayonnaise, mustard, vinegar, garlic, thyme, salt, and pepper in large bowl. Stir in potatoes, scallions, and oregano and toss gently. Season, if desired, with additional salt and pepper.
Serve chilled or at room temperature.
Enjoy!