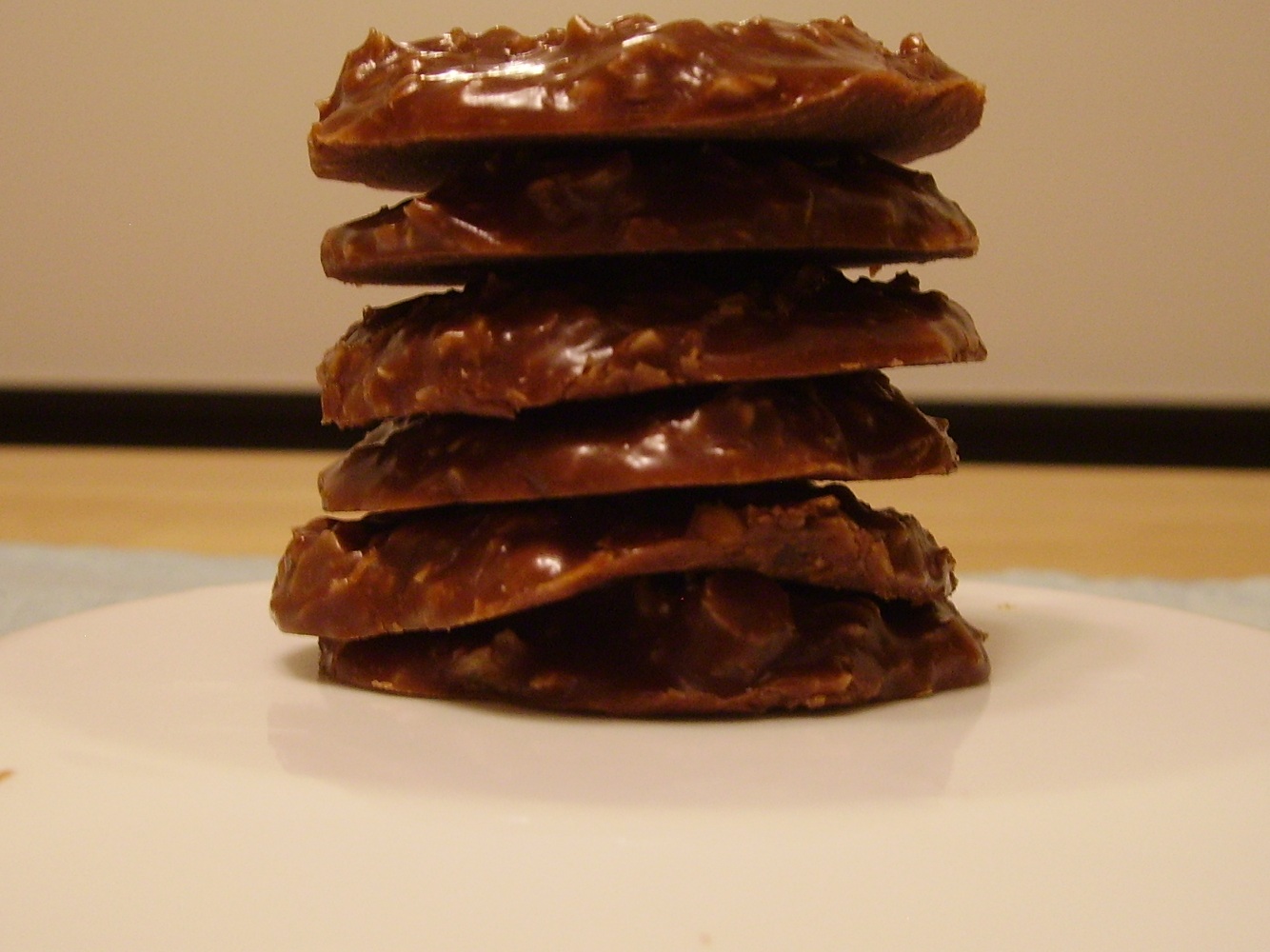 When I was younger, I went to summer camp. I was a summer camp expert: I climbed the ranks of the YMCA swimming tier (though..not very far, I must admit…), I slid down mudslides and went tubing on lakes, I grew into a four-square master, I learned how to gently de-hook fish, I became a seasoned canooer and archer, and I could write a mean group skit.
I also began a love affair with peanut butter at summer camp. For obvious reasons, I was never a peanut butter and jelly kind of girl, but one summer at Camp Hanover, which is probably the best sleepaway camp in the world, I learned about the real best friend of peanut butter: chocolate. And it is about time I shared with you my favorite cookout treat, since this is grilling season.
I will always associate these cookies with my childhood camp experiences. Every week, my group would gather next to the tether ball poles and anxiously discuss cookout plans: hoagies or hamburgers? Red bug juice (er…Kool-Aid) or orange? S'mores or FUDGIES!? The kitchen would send us a box full of supplies and we would hurry to our campsite and unload our goodies. You have no idea how delighted we were if we discovered our request for fudgies had been granted. And after our main meal, after cleaning our plates off with dirt (ah, those were the days) we'd get to enjoy our dessert. Let me tell you, those things disappeared quickly.
So, on Memorial Day, I got to thinking that the only possible dessert I could bring on the picnic my husband and I had planned was Camp Hanover Fudgies. Unfortunately, the first time I made them, they were dry and crumbly instead of…well, fudgy. So I made them again and, boy, am I glad I did!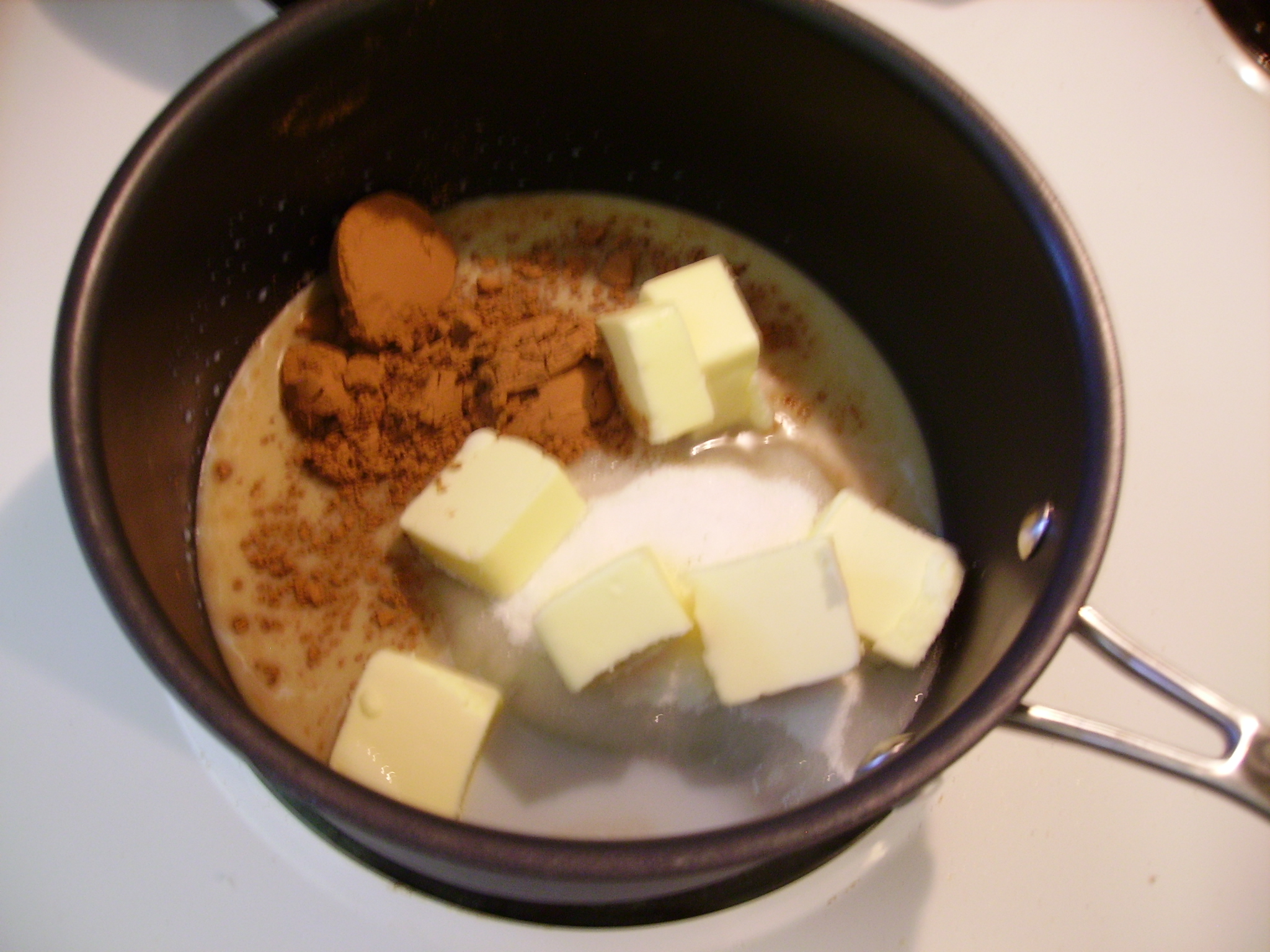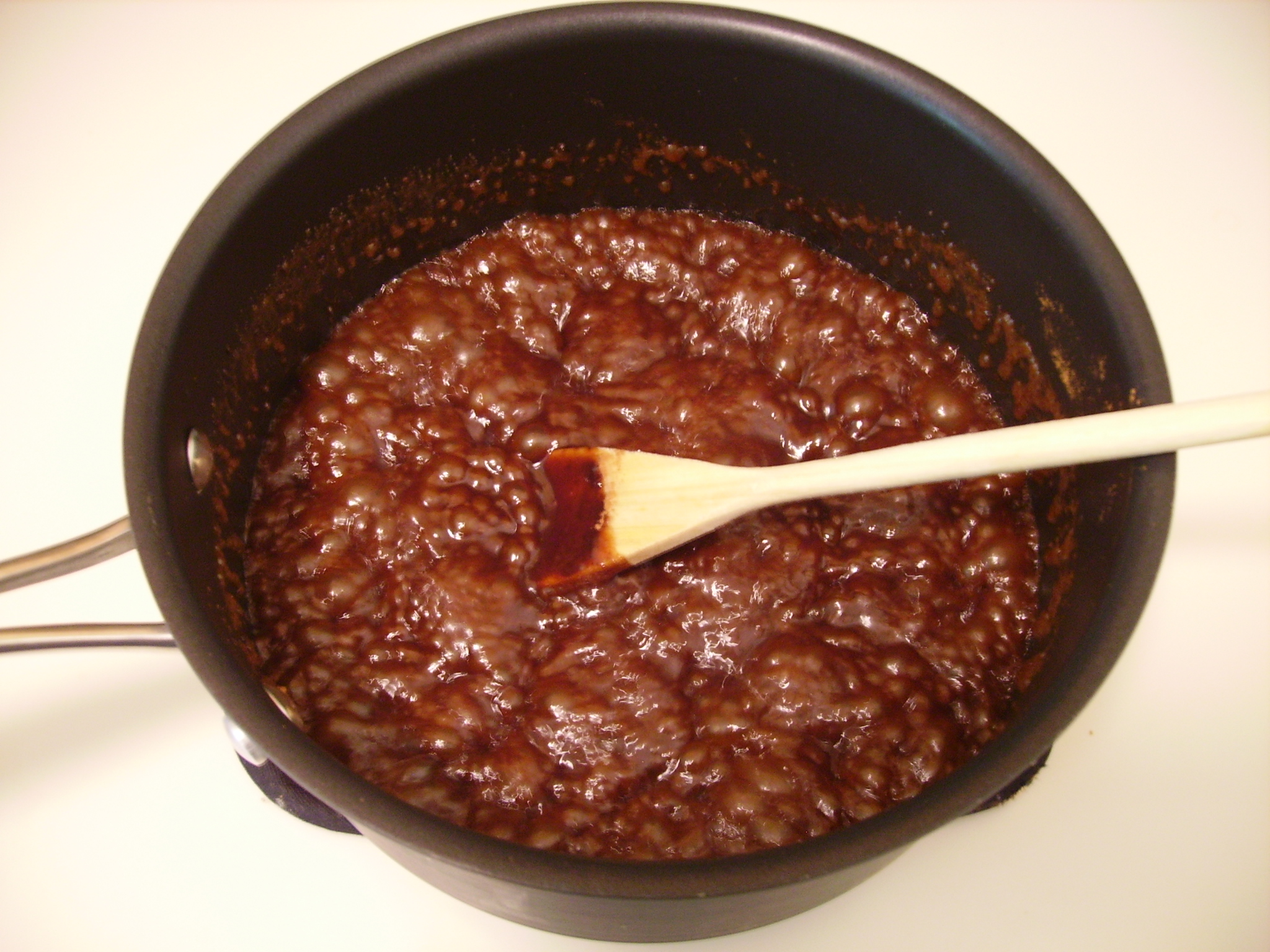 First, stir together butter, sugar, milk, and cocoa powder. Allow the mixture to boil for 1 minute.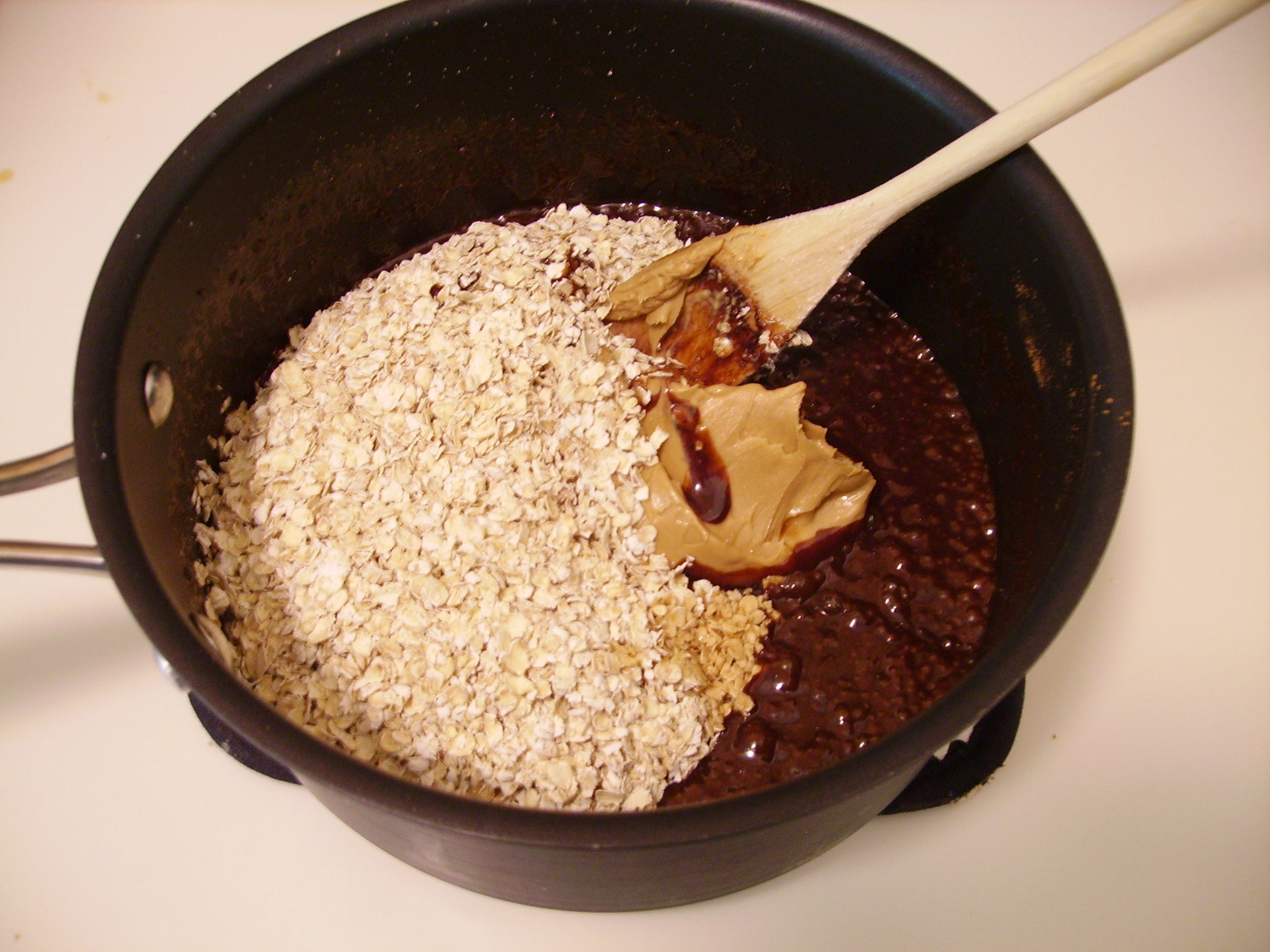 Quickly remove from the stove and stir in the peanut butter. When the peanut butter has melted, add the oats and vanilla extract. (As you can see above, I goofed and added everything at the same time. This is okay, but the peanut butter won't melt as well this way.) Your fudgie mixture should be wet and sloppy when all is said and done.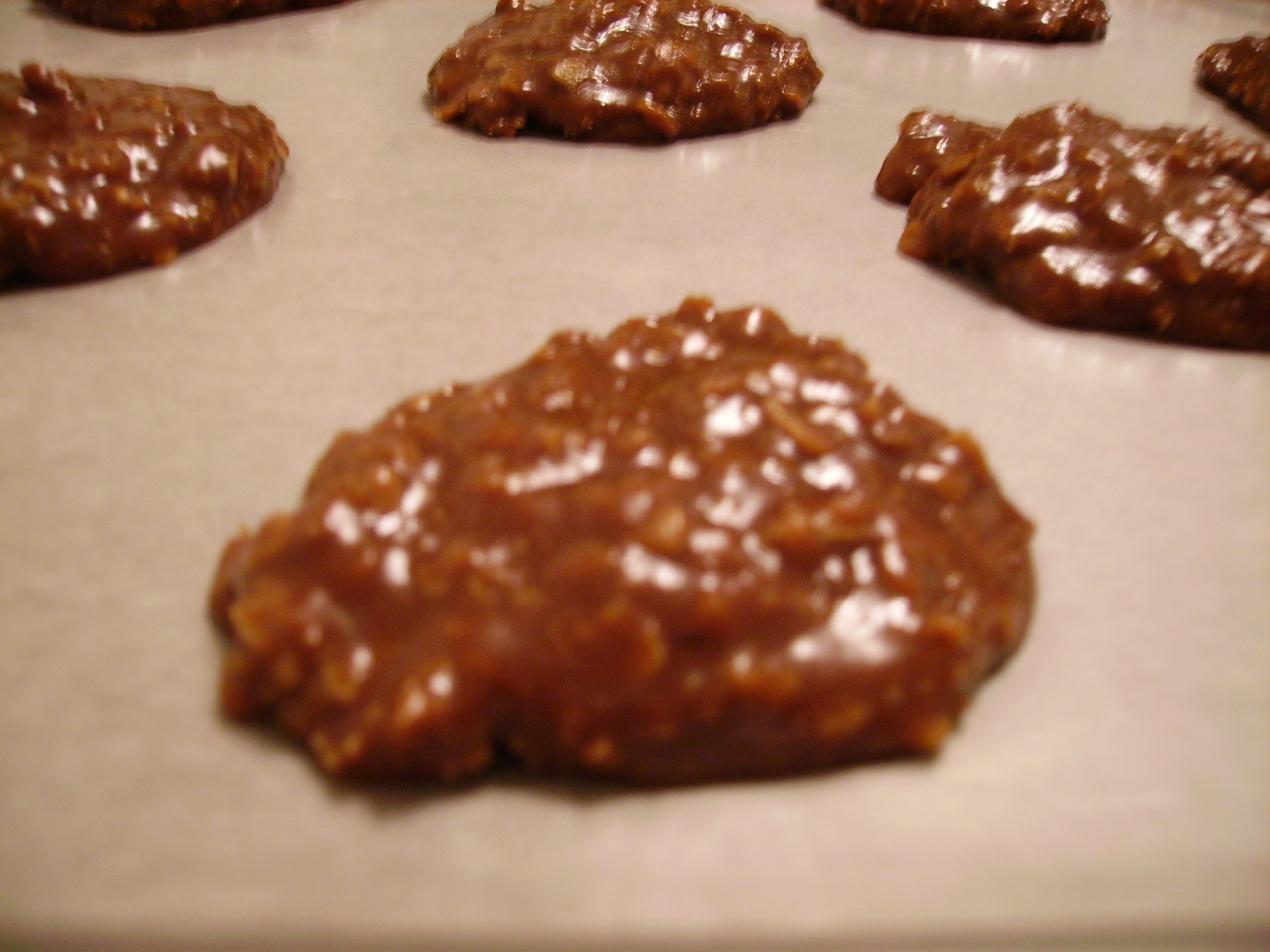 Quickly scoop the fudgies out onto wax paper or into mini muffin liners. (I prefer muffin liners, but I used them all on my first, failed batch.) The fudgies will be shiny, and they may spread out a little. Let them set at room temperature, about 15 minutes.
Bring to a cookout…or just eat them at home with a glass of milk!
Camp Hanover Fudgies
from Camp Hanover, via a church cookbook
makes 3½ dozen
Ingredients:
½ cup (1 stick) butter
1¾ cups sugar
3 tbsp. cocoa powder
½ cup milk
½ cup creamy peanut butter*
1 tsp. vanilla extract
2 cups quick-cooking oats
Directions:
In a saucepan, mix butter, sugar, cocoa powder, and milk. Stirring constantly, bring to a boil. Allow to boil without stirring for 1 minute—no more!
Remove from heat and stir the peanut butter. When peanut butter has melted, quickly stir in the vanilla and oats. Using a small cookie scoop, drop small amounts of fudgie onto wax paper or into mini muffin liners.
Let set at room temperature until firm, about 15 minutes.
*Note: The cookies will be moister if full-fat peanut butter is used. If using reduced-fat peanut butter, consider using at least 1% milk rather than skim.
Enjoy!