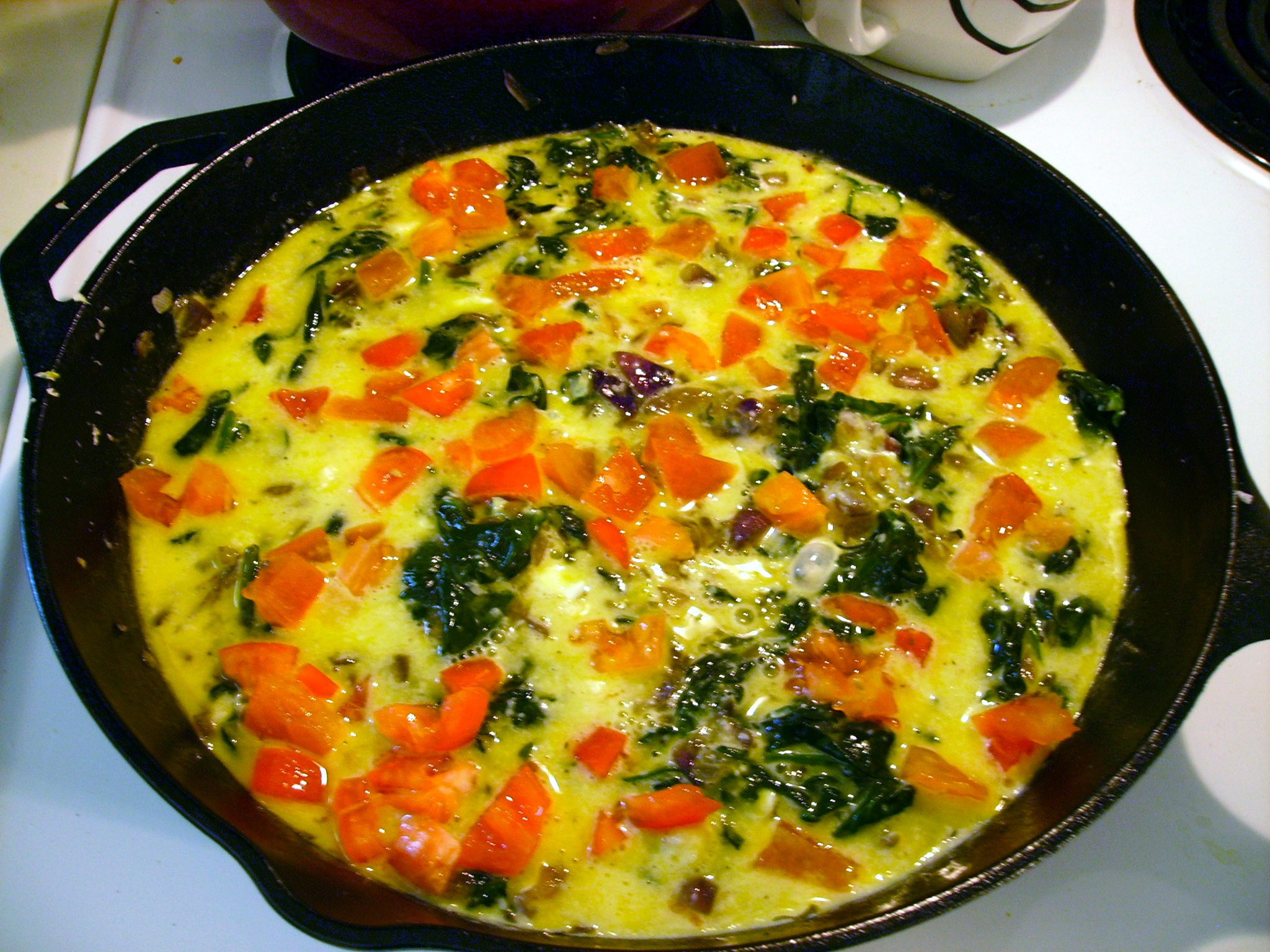 Well the past two weeks have been incredibly hectic for me as I finished out the teaching quarter. Unfortunately, I've had very little time to bake or cook much of anything. Instead, I spent all of my free time grading papers and quizzes and writing an English proficiency test for the school.
But happily, I am now (more or less) free for the summer! And I had the privilege to kick off my summer with brunch with my sisters in law! I decided to make a frittata, which also allowed me to reward myself with a new skillet!
This dish was such a winner. It's healthy and delicious, full of my favorite vegetables. It's quick to make, and actually a great way to do eggs for brunch—more exciting than scrambled eggs, and even if you have to travel with it, the skillet keeps the eggs warm. Plus, it serves about 8 people for brunch (depending on how much other food you have, it could serve more!).
First, whisk together your eggs, milk, parmesan, and salt and pepper. Set aside.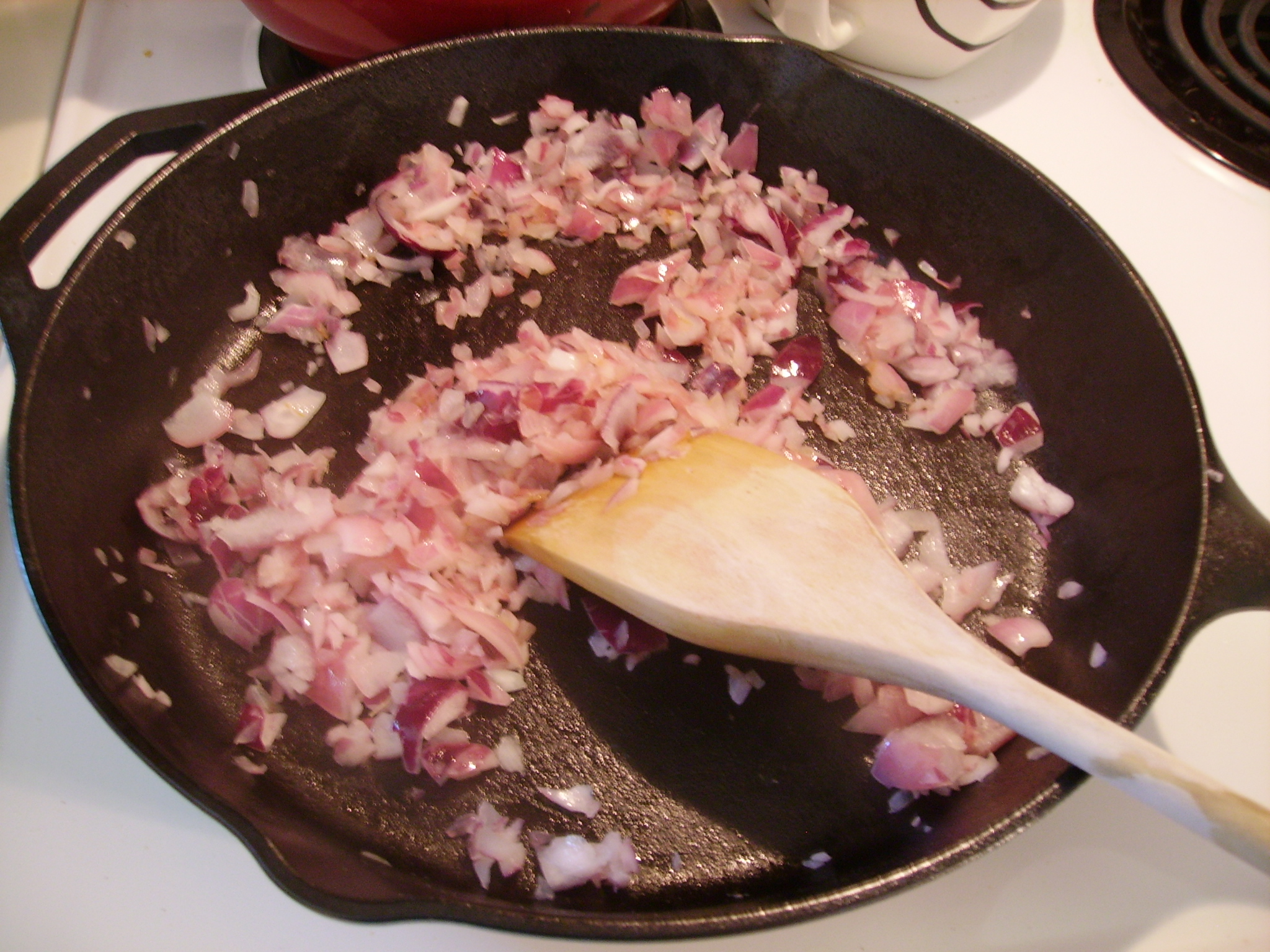 Chop the onions and then sauté until they become translucent, about 4 minutes. I used red onion, because it's what I had, but yellow onion would be better for this dish.
Meanwhile, put the baby spinach into a large pot with a splash of water. Cover and set over high heat for 2-3 minutes, until wilted. Drain in a colander.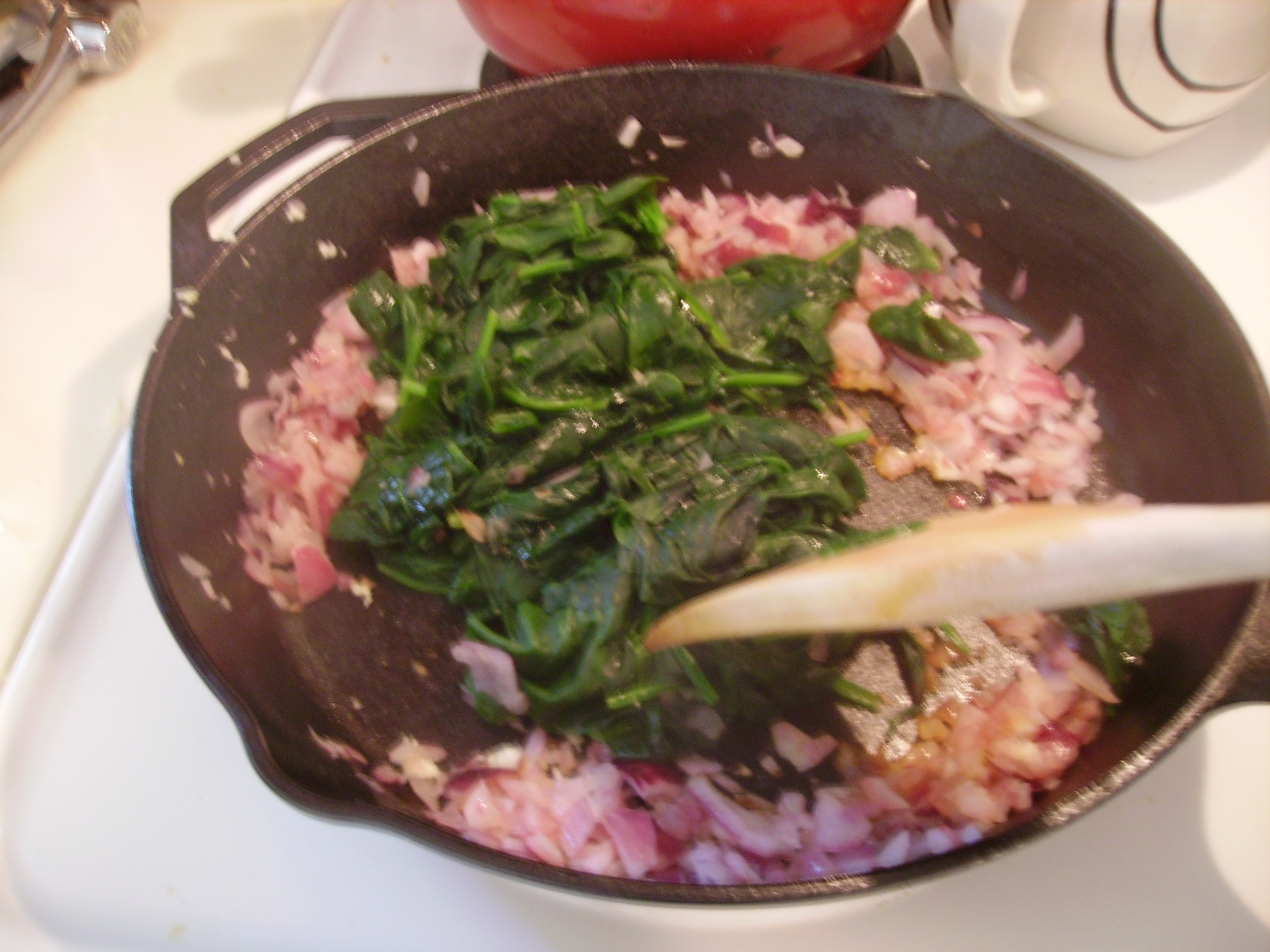 Add garlic to the onions and sauté another minute. Add in the wilted spinach and stir until all the ingredients are well distributed in the skillet.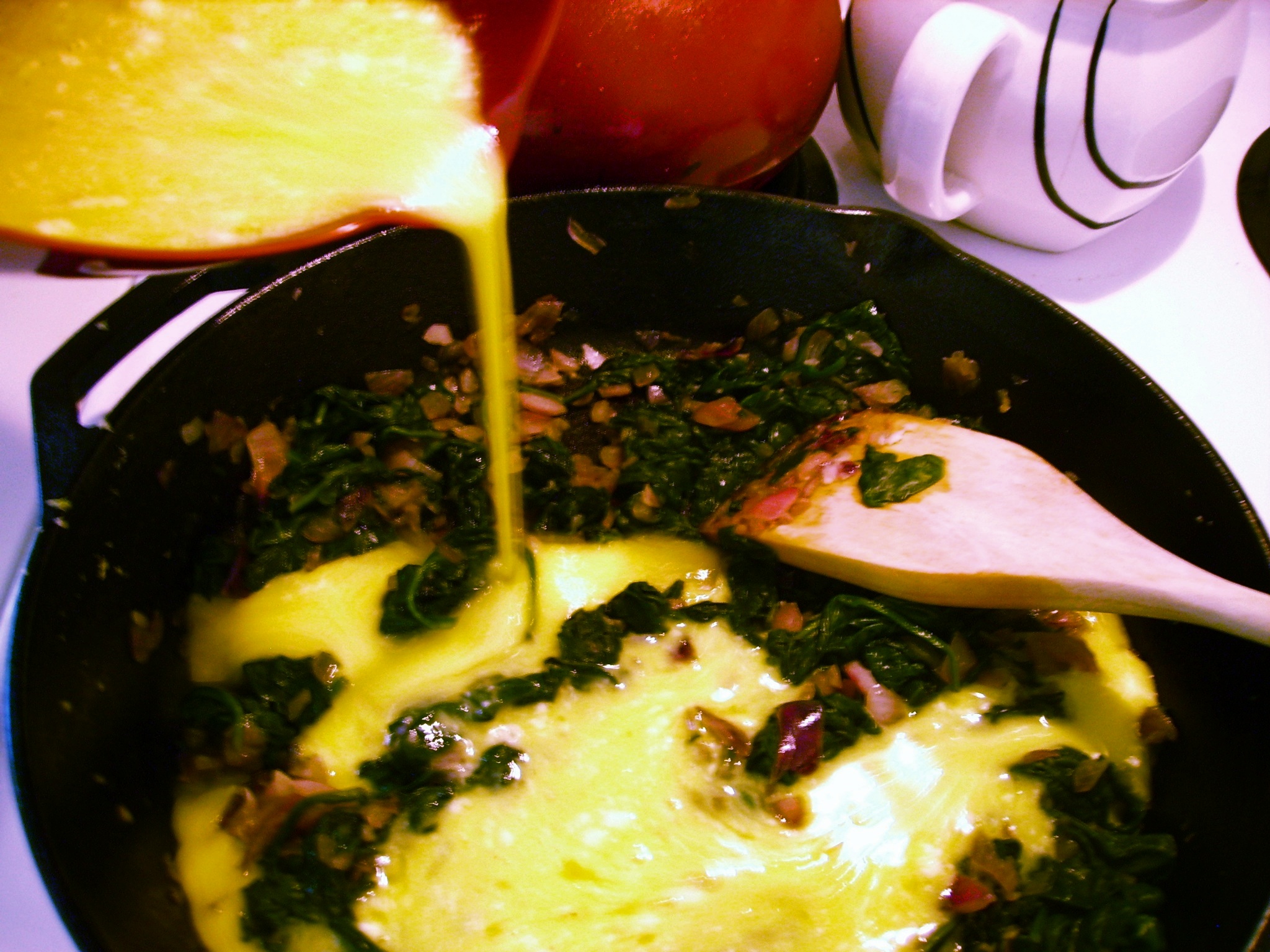 Pour the egg mixture into the skillet. With a spatula, lift up the spinach so the egg can flow underneath. Let sit on heat for 2-3 minutes, until about half set. Then, transfer to a preheated oven.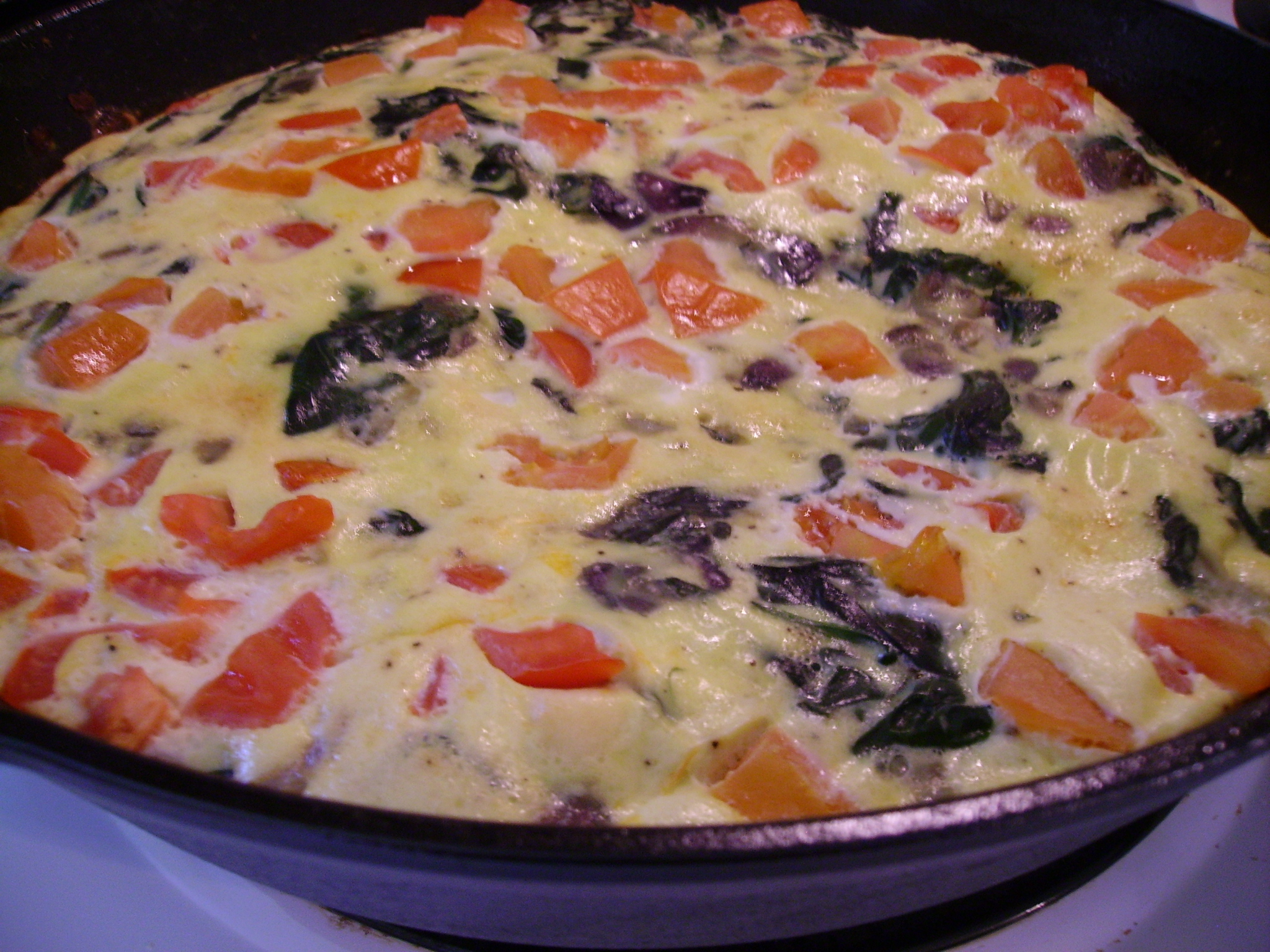 Bake for 13-15 minutes, or until puffed and lightly brown at the edges. Be very careful handling the skillet, as it will be very hot. Let the frittata cool for at least 5 minutes before serving.
Spinach Frittata
adapted from Simply Recipes
serves 8
Ingredients:
9 eggs
2 tbsp milk
⅓ cup grated parmesan
salt and black pepper
10 oz. baby spinach
1 tbsp. olive oil
1 medium onion, chopped
1 large clove garlic, minced
2 roma tomatoes, seeded and chopped
Directions:
Preheat oven to 400°.
In a mixing bowl, whisk together eggs, milk, and parmesan. Sprinkle with salt and pepper. Set aside.
Cook spinach in a large, covered pot with a splash of water about 2 minutes, or until just wilted. Drain water and set aside.
In a 12″ cast-iron skillet, sauté onions in olive oil until translucent, about 4–5 minutes on medium heat. Add garlic and cook another minute. Add cooked spinach and stir until well distributed among the onions and garlic.
Spread spinach mixture evenly on bottom of skillet. Pour egg mixture over spinach mixture. Use a spatula to lift up the spinach mixture along the sides of the pan to let the eggs flow underneath. Sprinkle with chopped tomatoes.
When the mixture is about half set, carefully move the skillet to the oven. Bake for 13–15 minutes, until frittata is puffy and golden.
Very carefully remove from oven (use oven mitts!) and let cool for 5 minutes before serving.
Enjoy!