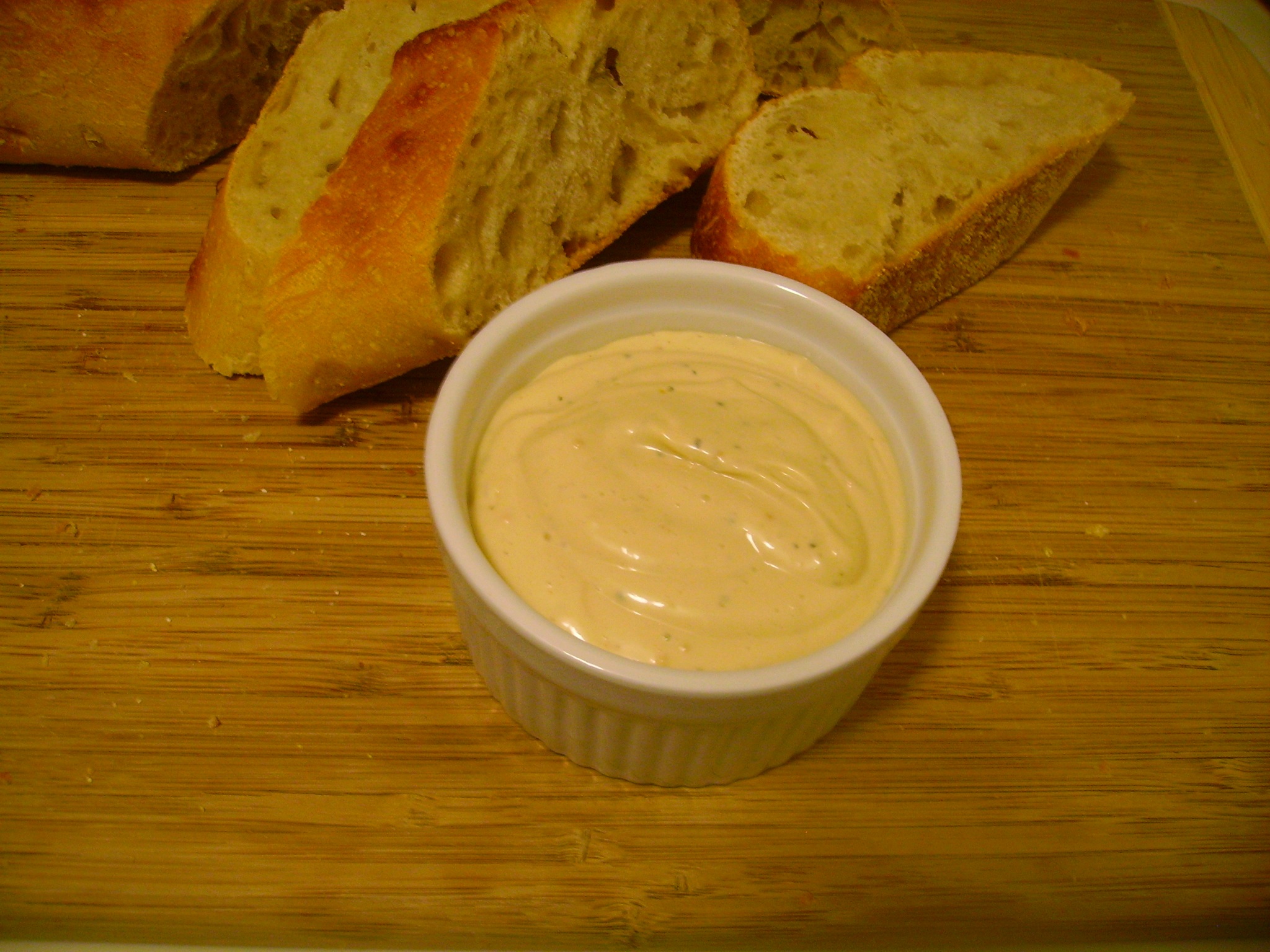 I went to the College of William and Mary. And in Colonial (er…Revolutionary?) Williamsburg, there is a magical place called The Cheese Shop.
Among students, The Cheese Shop was famous for one thing: its sandwiches, slathered with house dressing. Most of us sampled it for the first time during freshman orientation, when our guides instructed us to dip some old crusty French bread ends, which can't be made into sandwiches, into this dip and try it. I remember thinking, "Ugh, what is this stuff?" at first taste, but somehow by the second bite I was hooked.
If you went to William and Mary, you probably know what I'm talking about.
I ate house dressing on many things, from celery to salmon. And even though I now live 3 hours away, I have found a passable recipe that resembles the Dijonnaise I grew to love so dearly. Every time I make it, I am filled with nostalgia and…well, calories.
I think you should try this dip. Bring it to your friends for New Years with some crusty bread or vegetables. Put it on your burgers. Eat it with your hot wings. Don't think about the fat content. Just do it.
This dip is so simple to make, and it is allergy friendly, which makes it a perfect contribution to a holiday pot luck! Yes, it is almost entirely made out of mayonnaise…but you can worry about that on January first, when you resolve not to eat anything but salads for at least two weeks, and to go to the gym every day, and to floss after every meal. Now is your moment, your time to eat house dressing with abandon, darn the consequences!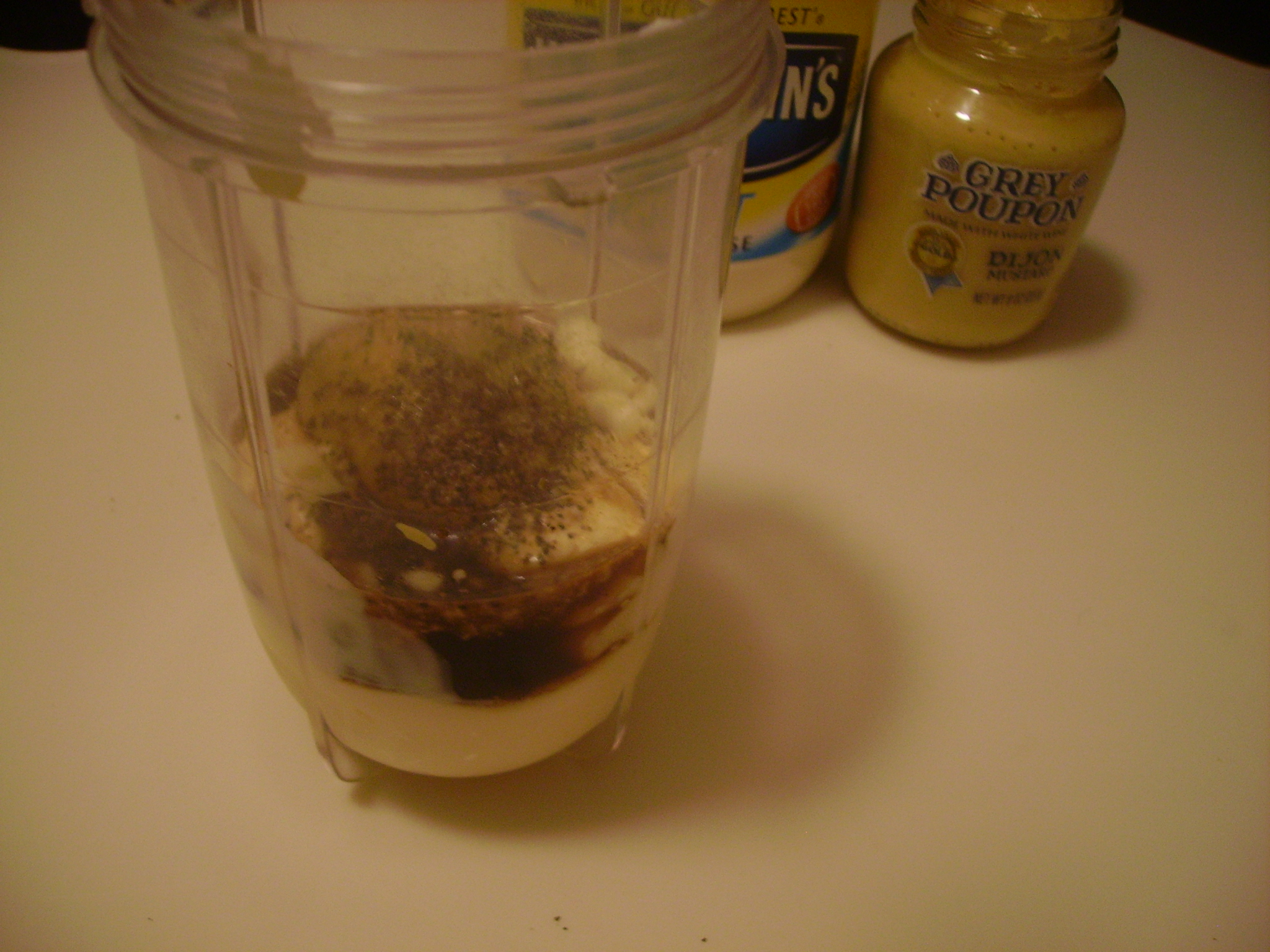 Get out your food processor, blender, or Magic Bullet. Really anything that has a puree function will work. And if you don't have anything like that in your kitchen, never fear…you will have to mince the garlic into a paste, but you can make this dip with a bowl and a spoon just as well.
In the kitchen appliance bowl of your choice, combine the mayonnaise (I use Hellman's light, because it is a high quality mayo, but it is slightly less horrifically bad for you than regular mayo…), Dijon  mustard (I recommend a plain Dijon, not one with fancy add-ins like white wine, which dull the spiciness, and certainly not a honey Dijon…blech), Worcestershire sauce, garlic, sugar, black pepper, and salt. Puree these ingredients together, scraping the sides of the bowl as necessary.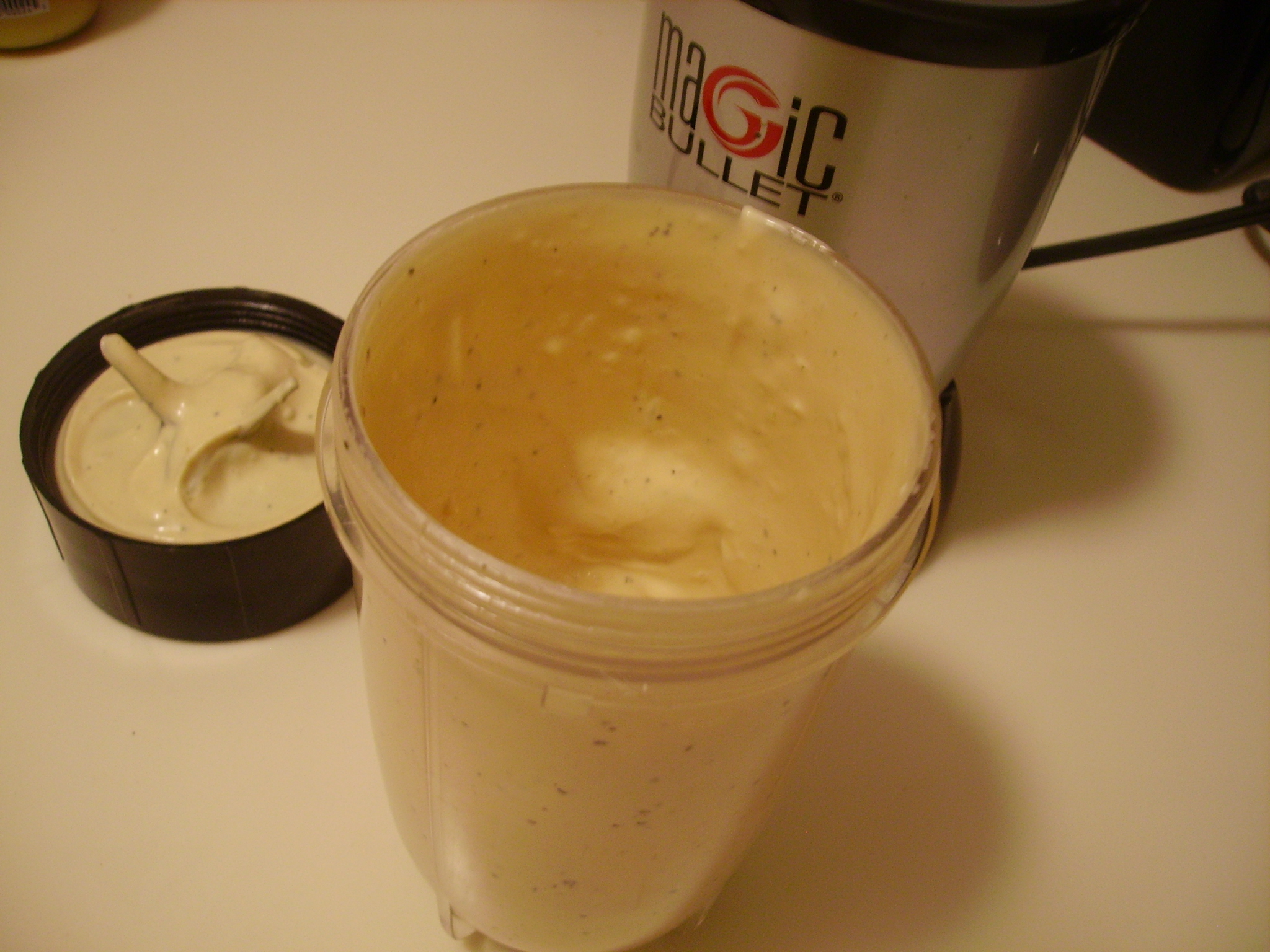 Add in the mustard seeds and stir to combine. If you don't have mustard seeds, you can still make the dijonnaise, but you will miss out on the interesting textural aspect of the seeds.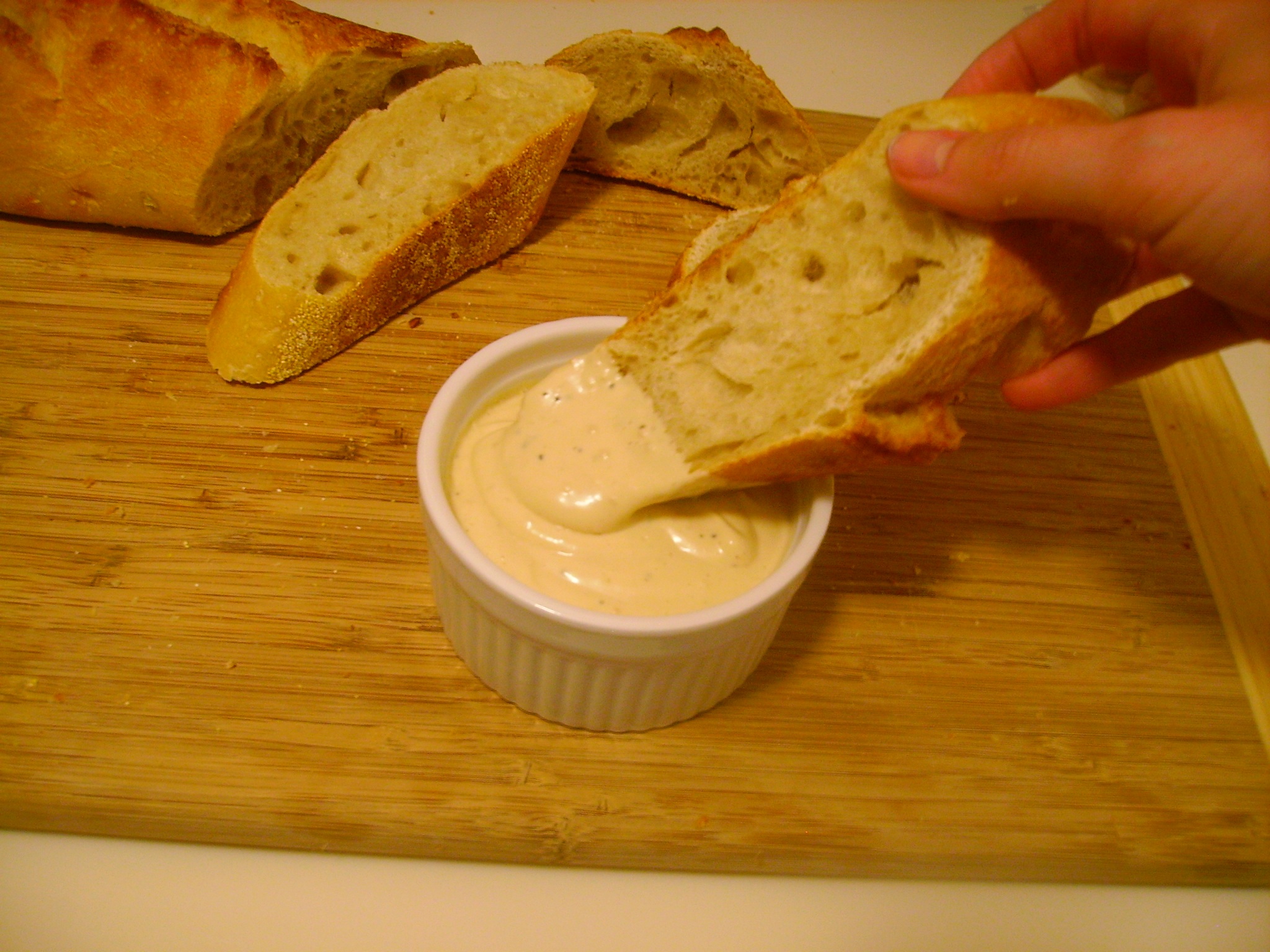 Serve this dressing with whatever you'd like!
"Cheese Shop" House Dressing
lightly adapted from Food.com
serves 10
Ingredients:
1 cup high-quality mayonnaise or light mayonnaise
1 tbsp. smooth Dijon mustard
1 tbsp. Worcestershire sauce
1 large clove garlic, roughly chopped (or minced into a paste, if not using a food processor)
1 tsp. turbinado or light brown sugar
pinch of salt
fresh ground black pepper
1 tsp. mustard seeds
Directions:
Combine all but the mustard seeds in a food processor. Pulse repeatedly until everything is well mixed together (particularly make sure there are no large chunks of garlic remaining in the dip).
Stir in the mustard seeds.
Serve with crusty bread or vegetables for dipping, or as a condiment on sandwiches or meats.
Enjoy!