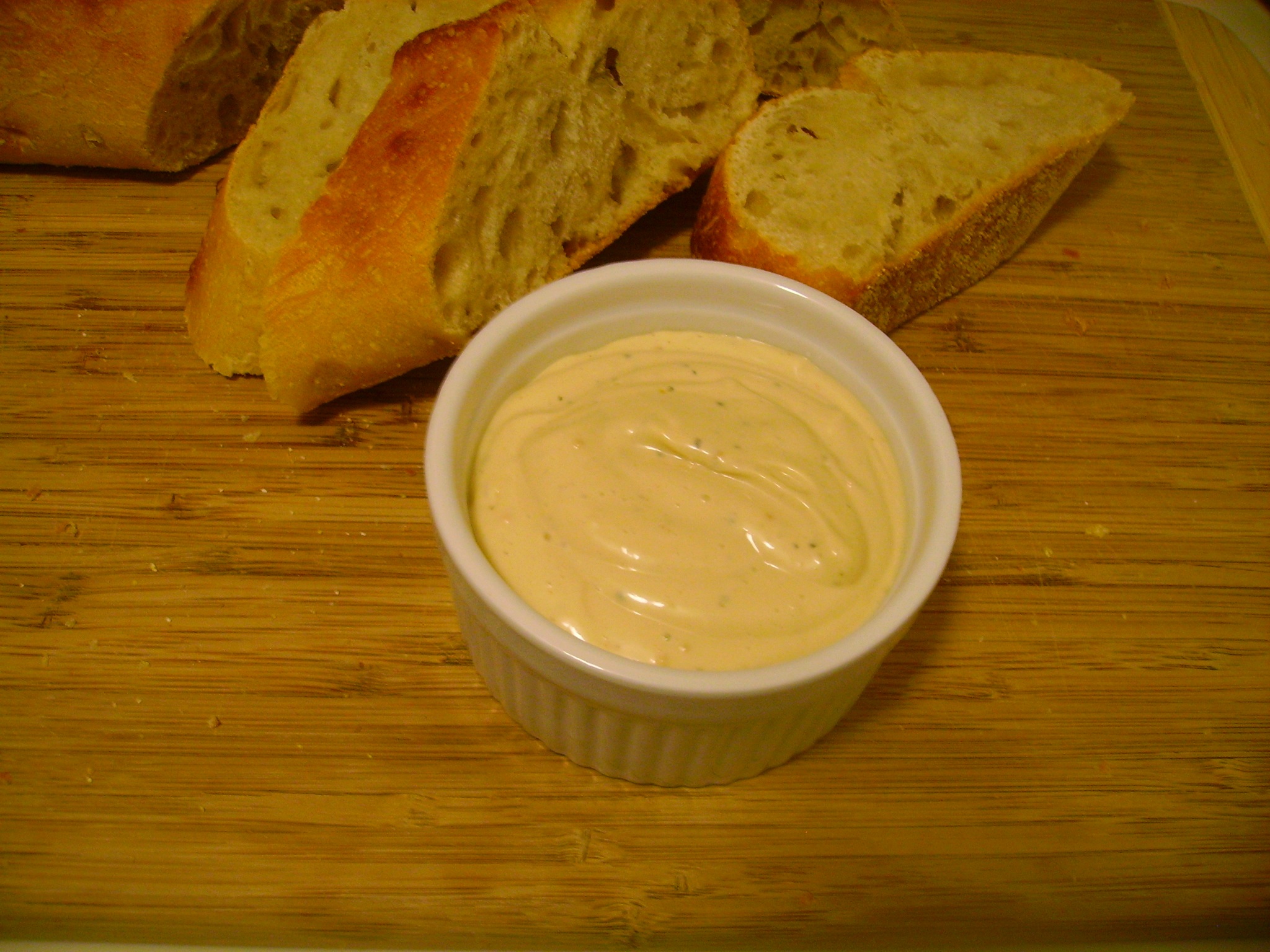 I went to the College of William and Mary. And in Colonial (er…Revolutionary?) Williamsburg, there is a magical place called The Cheese Shop.
Among students, The Cheese Shop was famous for one thing: its sandwiches, slathered with house dressing. Most of us sampled it for the first time during freshman orientation, when our guides instructed us to dip some old crusty French bread ends, which can't be made into sandwiches, into this dip and try it. I remember thinking, "Ugh, what is this stuff?" at first taste, but somehow by the second bite I was hooked.
If you went to William and Mary, you probably know what I'm talking about.
I ate house dressing on many things, from celery to salmon. And even though I now live 3 hours away, I have found a passable recipe that resembles the Dijonnaise I grew to love so dearly. Every time I make it, I am filled with nostalgia and…well, calories.
I think you should try this dip. Bring it to your friends for New Years with some crusty bread or vegetables. Put it on your burgers. Eat it with your hot wings. Don't think about the fat content. Just do it.